San Francisco–based chef Anthony Strong has a Yuletide tradition of crafting elaborate gingerbread houses. It makes sense, given the Minnesota native's background in construction-he even served as the general contractor for his restaurant, Prairie, which recently shuttered due to COVID-19. Last year, he built one in the form of a midcentury Lake Tahoe ski cabin. This year, Strong found inspiration from a socially distant pastime-watching lots of TV.

"My girlfriend and I finally binge-watched Ozark and knew immediately that we had to do a gingerbread replica of the house," says Strong, who goes on to admit that his sense of humor is a bit dark.

"Not only is it a gorgeous home in the perfect setting for a gingerbread winter scene, but I figured that a lighthearted, holiday-bedazzled reference to a show about a family trafficking cartel money would be fitting for 2020."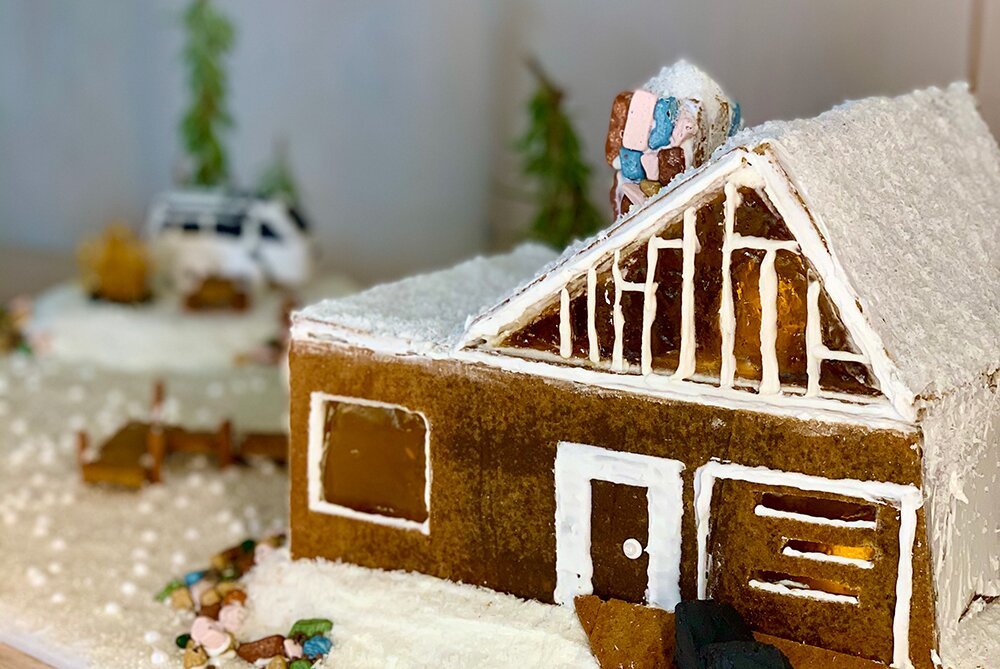 Microplaned gingerbread and caramelized isomalt comprise the L-shaped, gable-roofed home.

Jokes aside, Strong's Ozark Lake House deploys serious amounts of toothache-inducing sweets. The L-shaped layout features a skewed gable roof, cut and formed out of homemade gingerbread; candy rocks imitate the chunky look of a brick chimney. Caramelized isomalt-a type of sugar substitute-create floor-to-ceiling windows that, in theory, provide unobstructed views over the lake. A gingerbread path leads down to a gingerbread dock that's held up by cinnamon-stick pilings, and powdered sugar dusts the landscape and pine trees-those are made of sprigs of upside-down rosemary-to complete the wintry scene.

To round out the Ozark theme, a matte-black SUV is parked in the driveway. Strong says, "I couldn't help myself from making a replica of the ominous SUV parked out front-it is frosted with a standard royal icing and tinted black with activated charcoal!"

This year, Strong challenged himself to hew to a more refined aesthetic. For example, instead of relying on an "epic amount" of just one kind of icing, he batched a few different consistencies: one for the mortar to assemble the home, one as a glue for dried coconut and rocks, and another for delicate finish work. Another trick gives the Ozark residence a leg up over last year's ski cabin: "I formed perfectly clean, straight edges of gingerbread by shaving the just-baked pieces down with a microplane as they cooled," he says. "Pretty sweet move."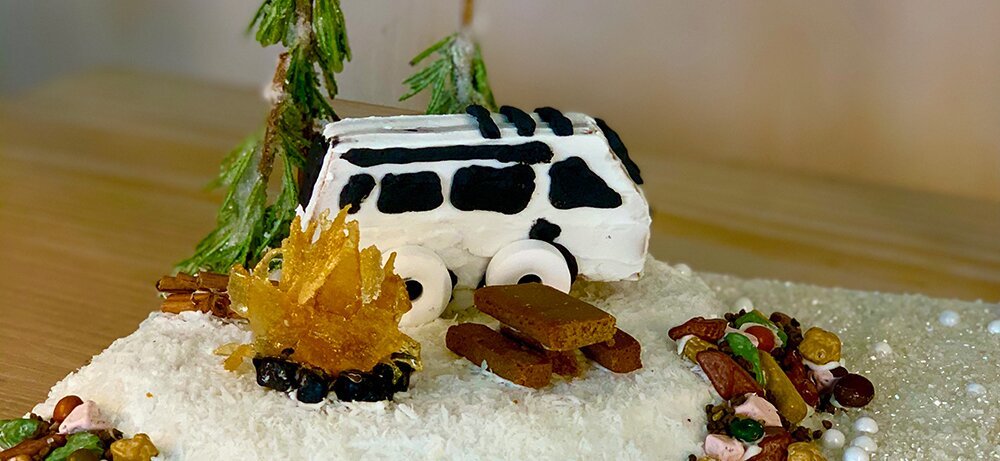 A replica of Strong's 1989 Whitestar Vanagon, Stella, rests at the edge of the property.

Though Strong's restaurant has unfortunately been forced to close in the pandemic, the chef has started a new side hustle while he searches for another restaurant space. The white van parked by the Ozark gingerbread house exists IRL as Stella, a 1989 Whitestar Vanagon that's been converted into a dining room–on–wheels that can be booked for private dinners. Up to four people at a time can enjoy Strong's glamping-inspired, four-course menu, which features fare similar to what was served at Prairie (think lobster paired with fermented chili fondue).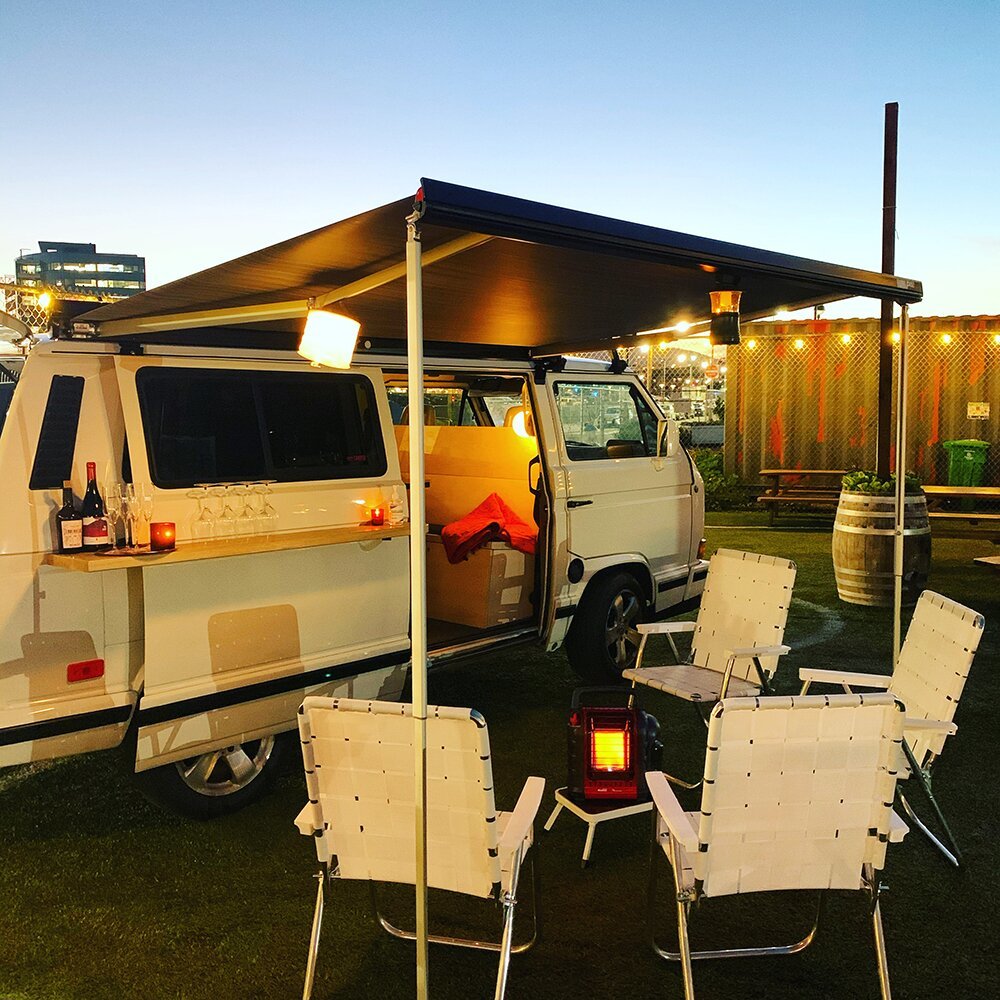 While Strong looks for a new restaurant space, he's providing a pop-up dining experience from Stella, a renovated 1989 Whitestar Vanagon.

Next year, Strong says he may just enter the National Gingerbread House Competition. Until then, find him roving the Bay Area in Stella the Vanagon.