The Brussels-based nonprofit art organization Fondation CAB has opened its second location in Saint-Paul-de-Vence, a medieval town in the south of France that is celebrated for its contemporary art circuit. Set in a restored 1950s gallery with large bay windows and curving white walls, the new art center fits right in-but what makes Fondation CAB Saint-Paul-de-Vence stand out from its counterparts is a unique invitation for overnight guests.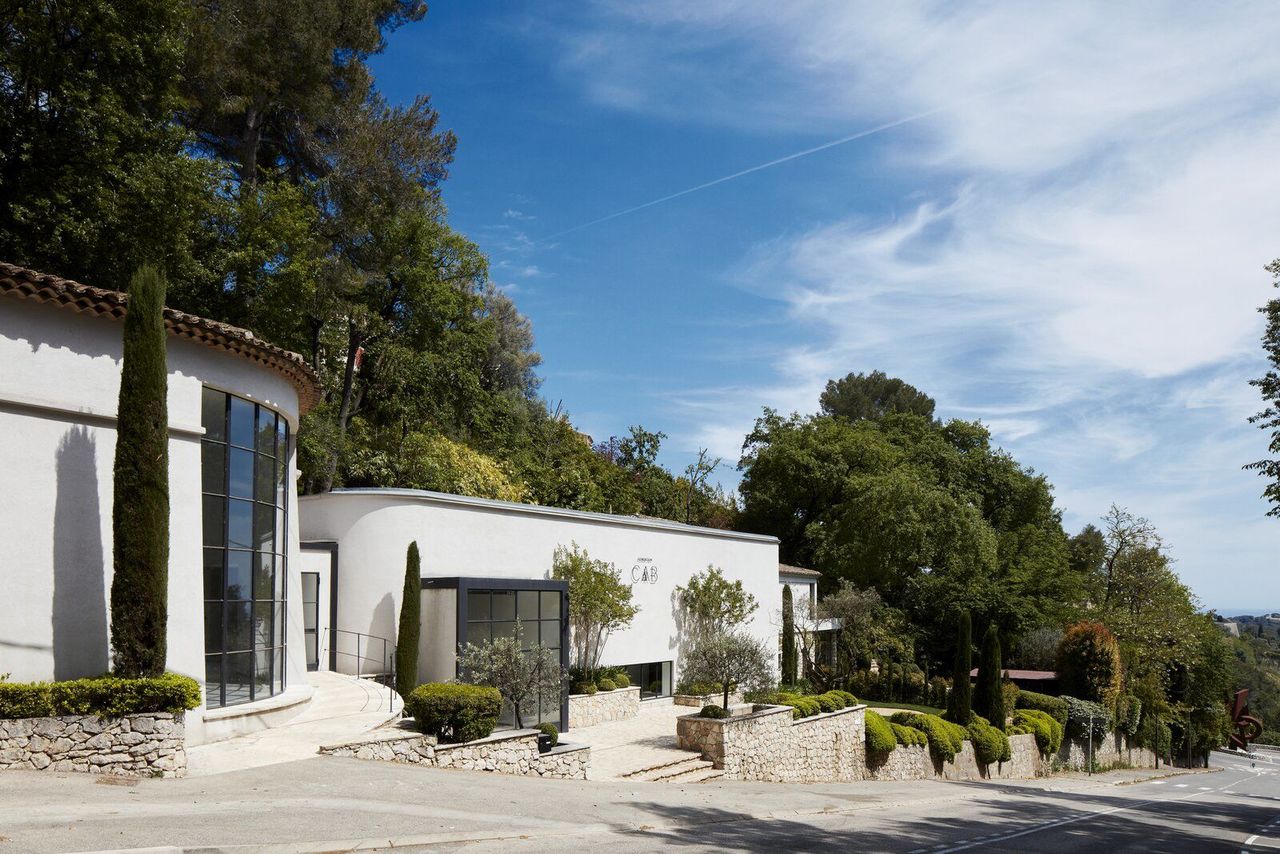 Brussels-based art organization Fondation CAB opened its second location in Saint-Paul-de-Vence, France, a medieval town known for its contemporary art museums and galleries.

CAB founder and collector Hubert Bonnet tapped French architect Charles Zana to renovate the modernist building, which now includes a bookshop, restaurant, and lounge-plus four guest suites furnished with vintage pieces by the likes of 20th-century architects and designers such as Alvar Aalto and Hans J. Wegner.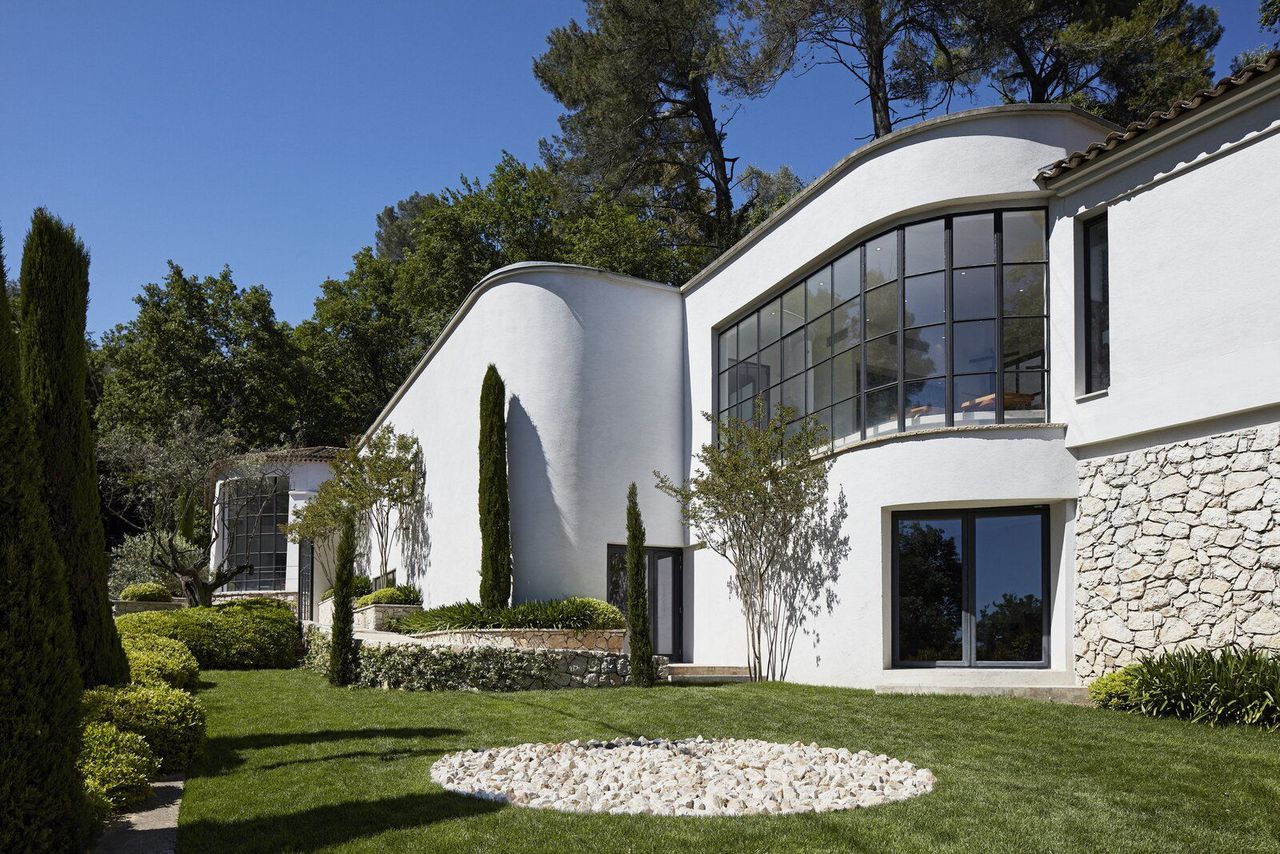 The gallery's new home is situated in a restored 1950s building with large bay windows and flowing, minimalist curves.

In addition to the guest suites located in the gallery's main building, visitors also have the option to stay in the historic Maison Démontable 6×6 prefab, which was designed by French modernist Jean Prouvé in 1994. The demountable home has been adapted into a guest bedroom complete with a newly attached bathroom designed by Zana. Nestled between two koi ponds in the gallery's backyard garden, the carefully restored wood-clad structure offers striking views of the Cap d'Antibes peninsula.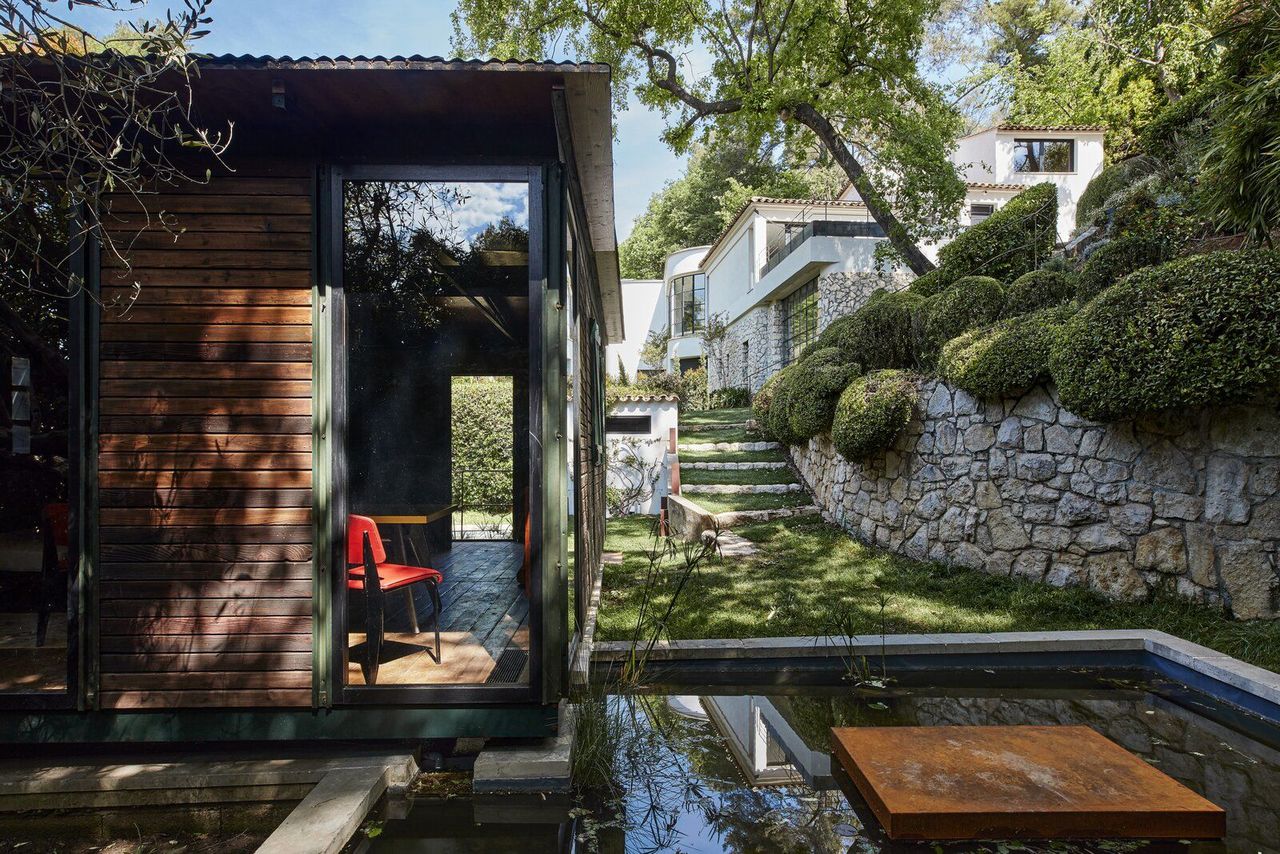 The Jean Prouvé–designed prefab is tucked away in the backyard between two koi ponds.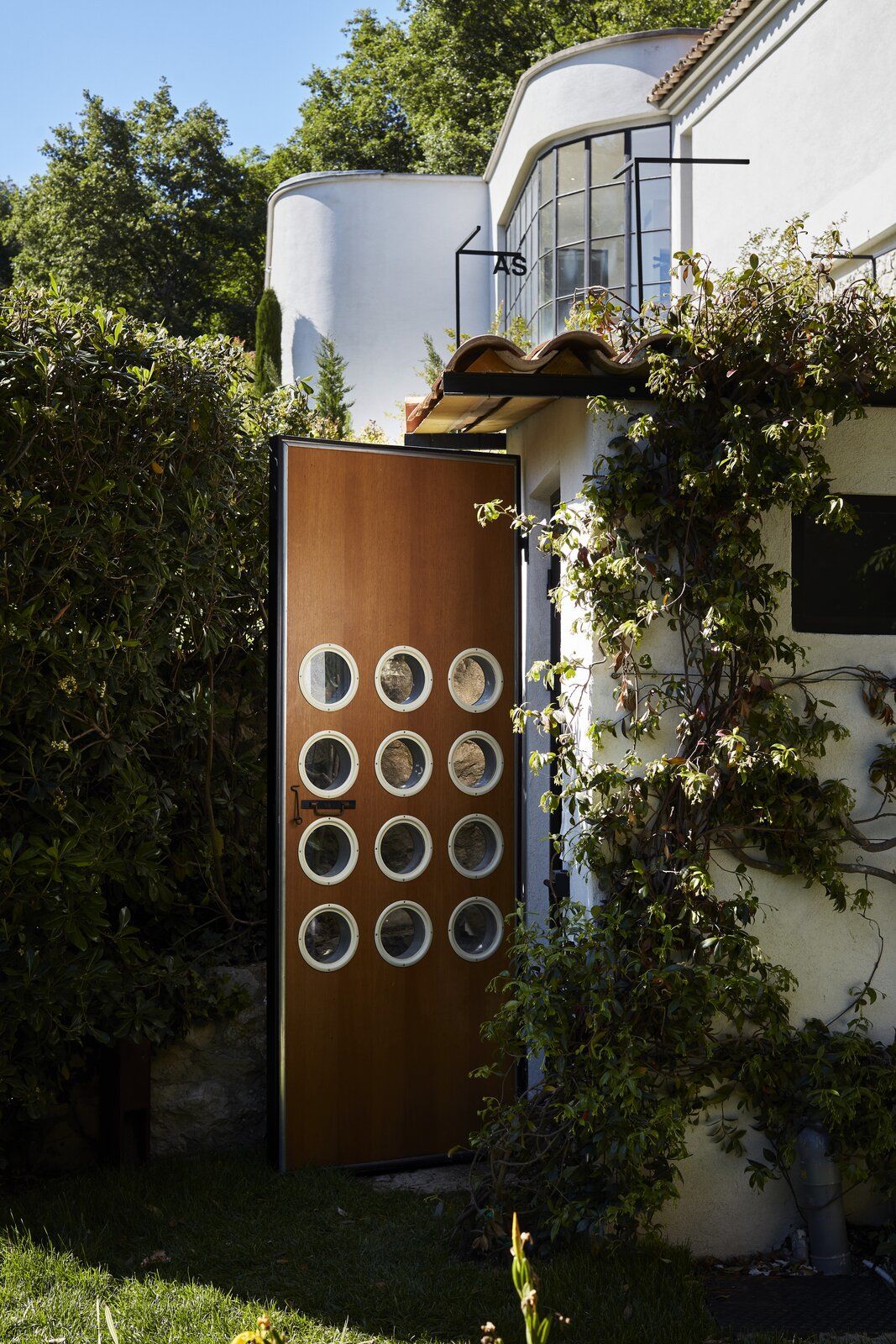 The demountable prefab home, originally designed by Prouvé in 1944, has been adapted into a guest bedroom with a newly attached bathroom created by French architect and designer Charles Zana.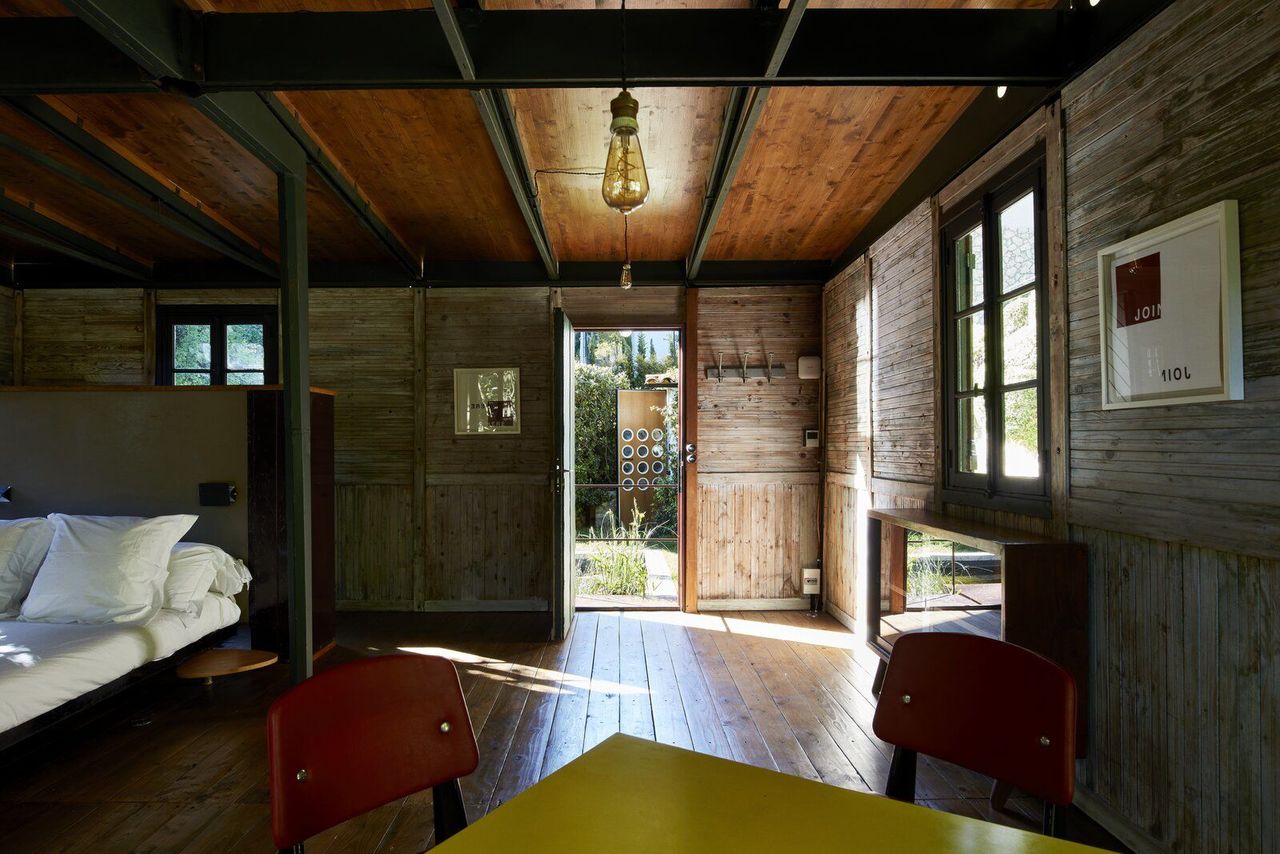 The small yet cozy structure, dubbed Maison Démontable 6X6, features a kitchenette and dining area in addition to a bed and attached bathroom.

While the main building's four guest suites start from approximately $295 per night, an overnight stay in the Prouvé-designed prefab will cost you around $940. Day visitors are also welcome to stop by and explore the gallery grounds. Works from Bonnet's personal collection-including art by Carl Andre, Michelangelo Pistoletto, Donald Judd, and Dan Flavin-are on display in the gallery spaces, which also showcase rotating exhibitions.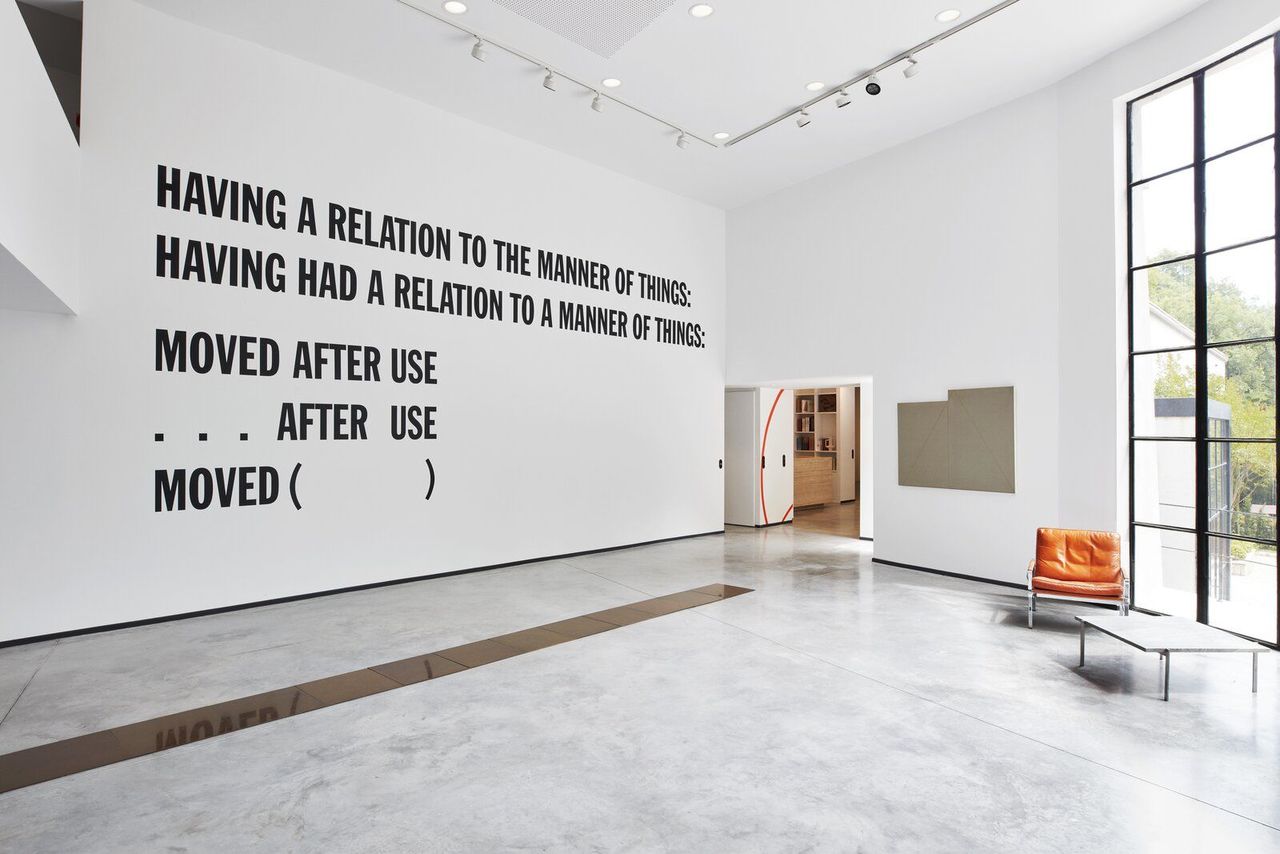 The restored art gallery features large, open spaces surrounded by white walls and capped with tall ceilings.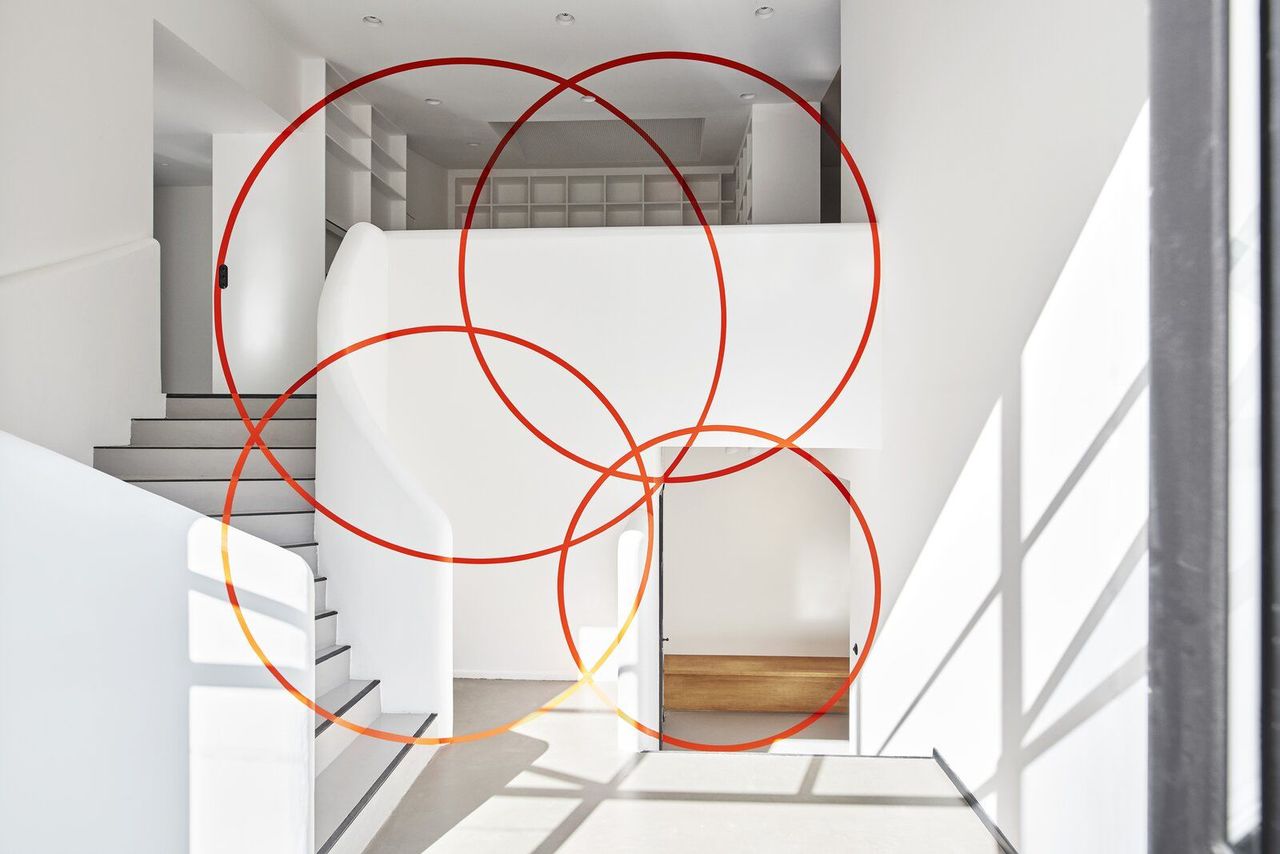 A vibrant installation by Swiss artist Felice Varini comprised of four interlocking orange circles welcomes guests at the main entrance.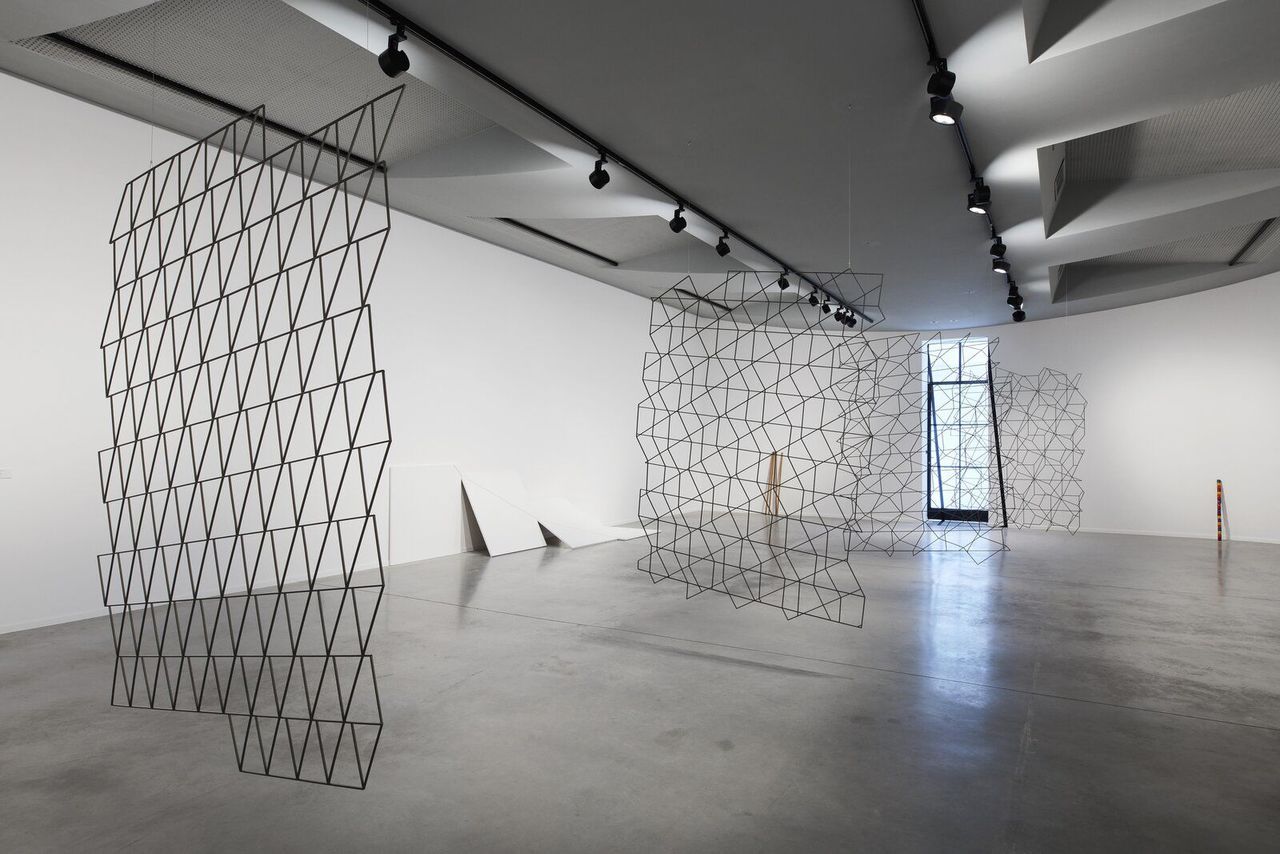 Much of the works on display are from Fondation CAB founder Hubert Bonnet's own collection. The contemporary art gallery also features rotating exhibitions.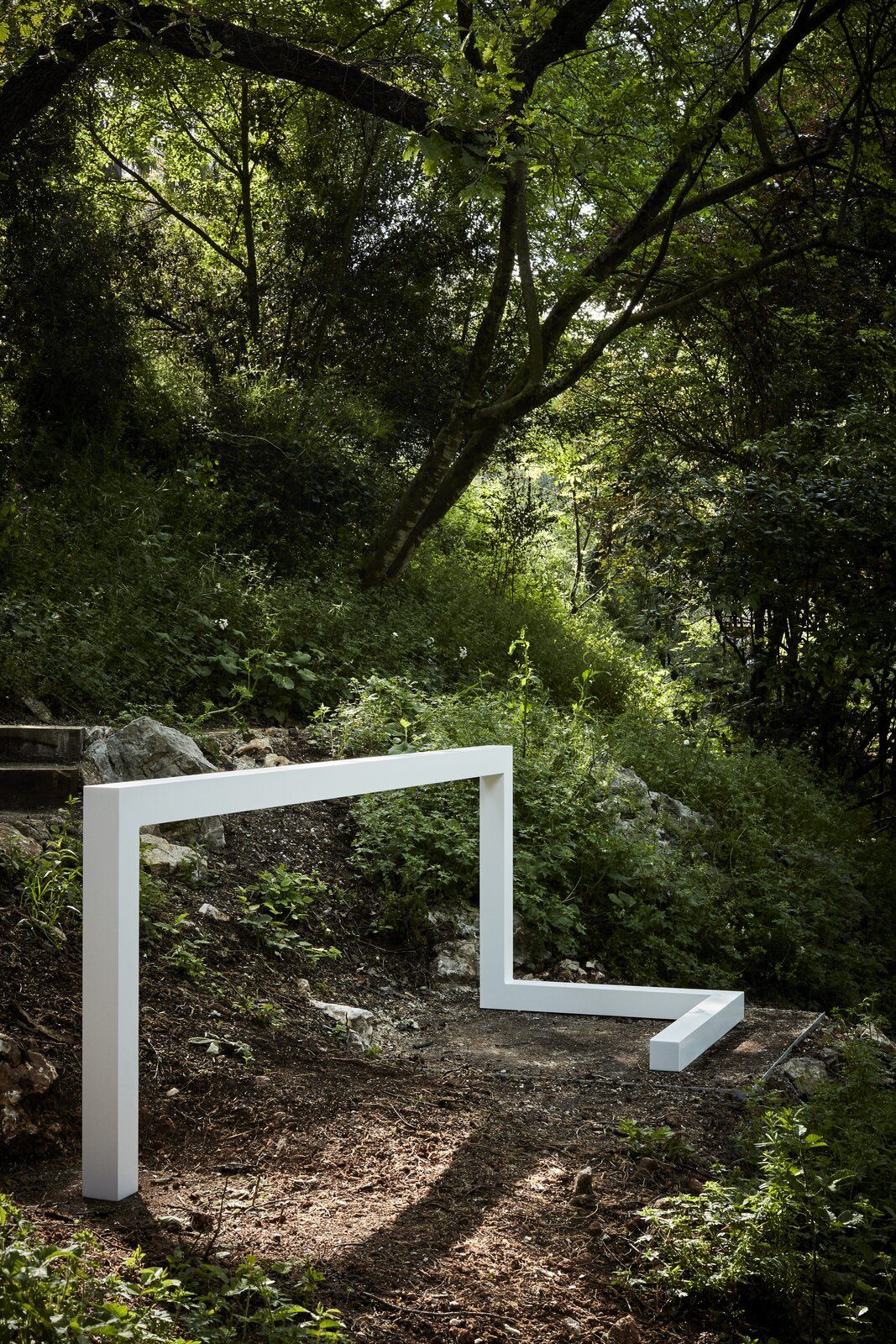 Displayed works continue from inside to out: The gallery's opening show, Structures of Radical Will, mixes minimalist pieces from the 1960s and '70s with in situ works by contemporary artists.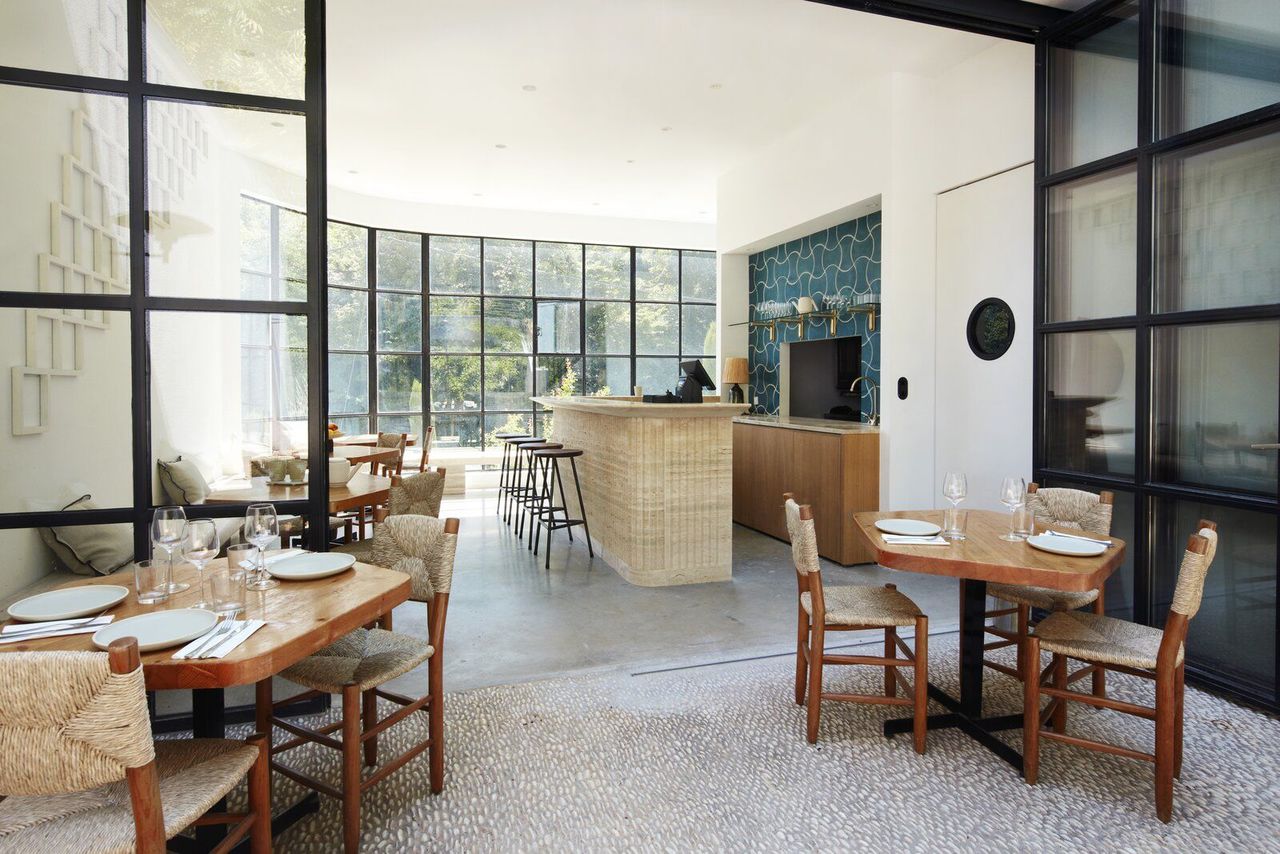 Guests can enjoy meals at the on-site restaurant-also designed by Zana-which boasts floor-to-ceiling glazing and outdoor seating.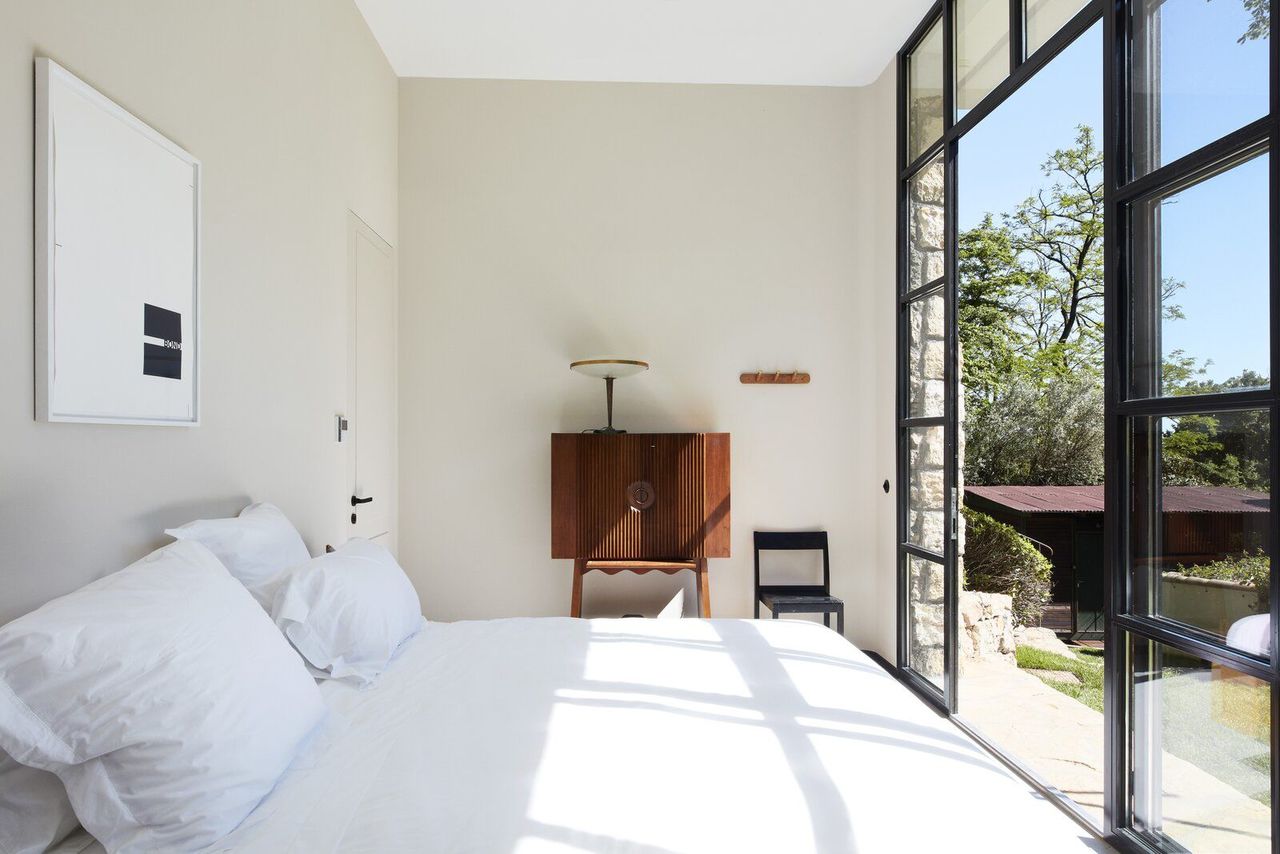 In the main building, the four guest suites are decorated with 20th-century furnishings including a Charlotte Perriand table, Jean Prouvé chairs, an Alvar Aalto lamp, and Le Corbusier headboards.