Jamie Mackay has an affinity for the retreat lifestyle. Back in 2006, the entrepreneur founded Wheelhaus, a tiny home design-build company, and soon after created Fireside Resort-a community of tiny homes, campsites, luxury hotel suites, and private cabins in Jackson Hole, Wyoming.

His latest venture is Benloch Ranch, a scaled-up resort community featuring sleek prefabs set on 2,550 acres in the hinterlands of Park City. The destination development is enticing buyers-specifically the millennial set-with luxury amenities, year-round outdoor activities, and goods, services, and real estate price tags listed in both dollars and Bitcoin.




There are four different prefab models on offer at Benloch Ranch, each described as "mountain modern." Interested buyers can also design something custom. The designs range from the 1,572-square-foot Helix model, which starts at $1,049,000, to the 2,885-square-foot Stack model, which starts at $1,249,000. The Icon model, pictured here, is a 2,650-square-foot, three-bedroom, three-bathroom family home that is available in both gable-roofed and wedge-roofed variations and has a base price of $1,349,000.

"Bitcoin has become mainstream with companies like Tesla, Whole Foods, Paypal, and Starbucks, so why not Benloch Ranch?" asks Mackay. "I use Bitcoin, and our target audience is a younger, tech-savvy crowd who understands crypto and likely invests in it."

As Mackay points out, Bitcoin and a development like Benloch Ranch are a perfect match. With more than five million users globally, Bitcoin is the world's most popular cryptocurrency—and more than 50% of its investors are millennials. According to the National Association of Realtors, millennials also currently make up the largest share of homebuyers, accounting for 37% of purchases.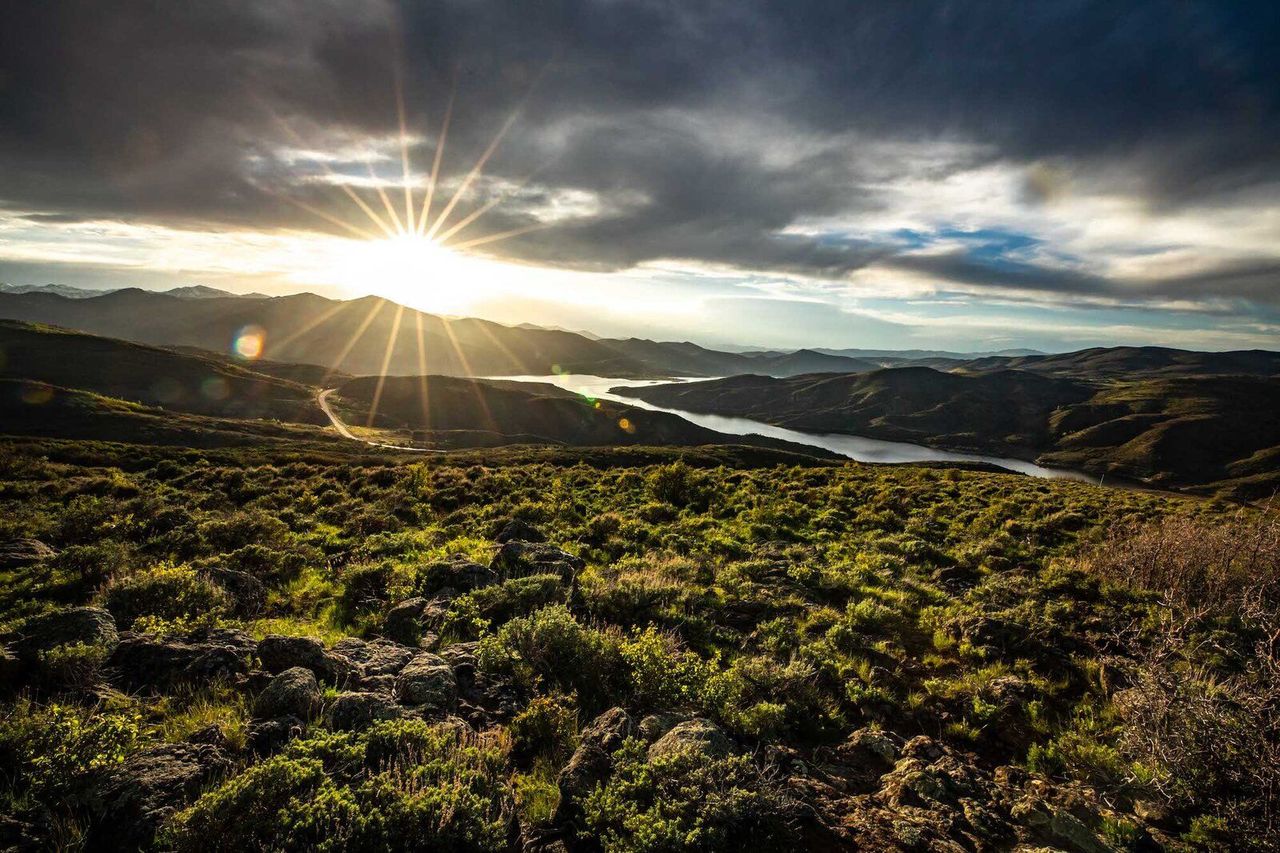 Benloch Ranch rests on a plateau with expansive views of the Jordanelle Reservoir. The site also boasts over 30 miles of groomed trails for mountain biking, hiking, cross-country skiing, and ATV-ing.

Mackay's initial plan was to recreate the formula of his Fireside Resort. But when he first visited the land in 2018 where the new community is being built, he was inspired to create something altogether different. "I fell in love with the topography and the location for so many reasons," he recalls. "There are canyons, groves of aspen, and so much water. The Fireside Cabins have been fantastically successful, so I thought, 'Why don't we take that model and put it on steroids?' Instead of 400- or 500-square-foot cabins, let's build 2,000- to 4,000-square-foot homes."

Nine hundred acres of the development are being set aside for residences, all of which are Scandinavian-inspired designs by prefab builder Vurtical-yet another of Mackay's ventures. Rather than the tiny footprint of the Wheelhaus homes, however, the designs found near Park City start at 1,572 square feet for around $1,000,000-modest in size, and price, when compared to the McMansions the area is known for.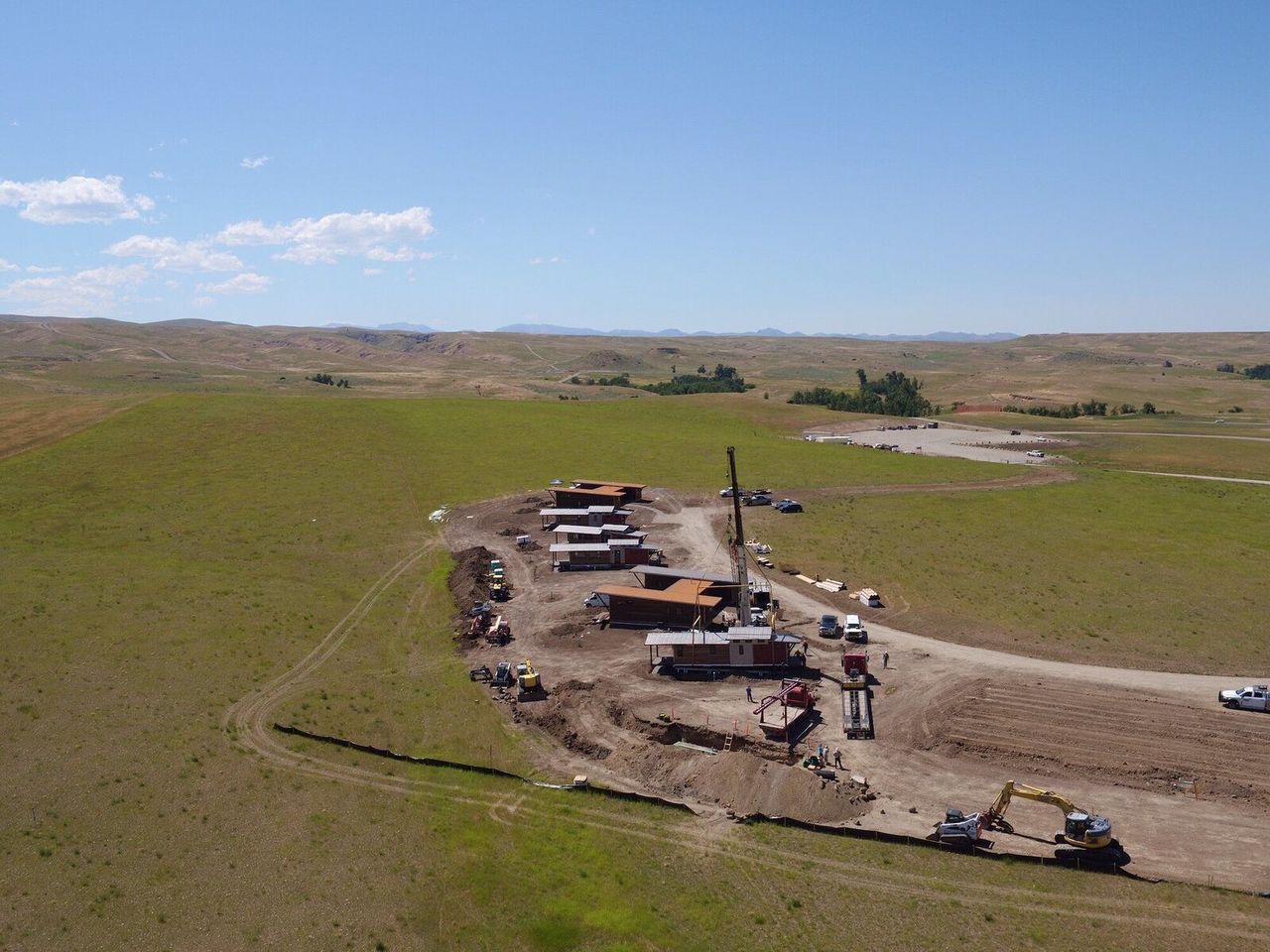 Benloch Ranch began construction of the first homes in December 2020, and the first phase is due to complete later this year.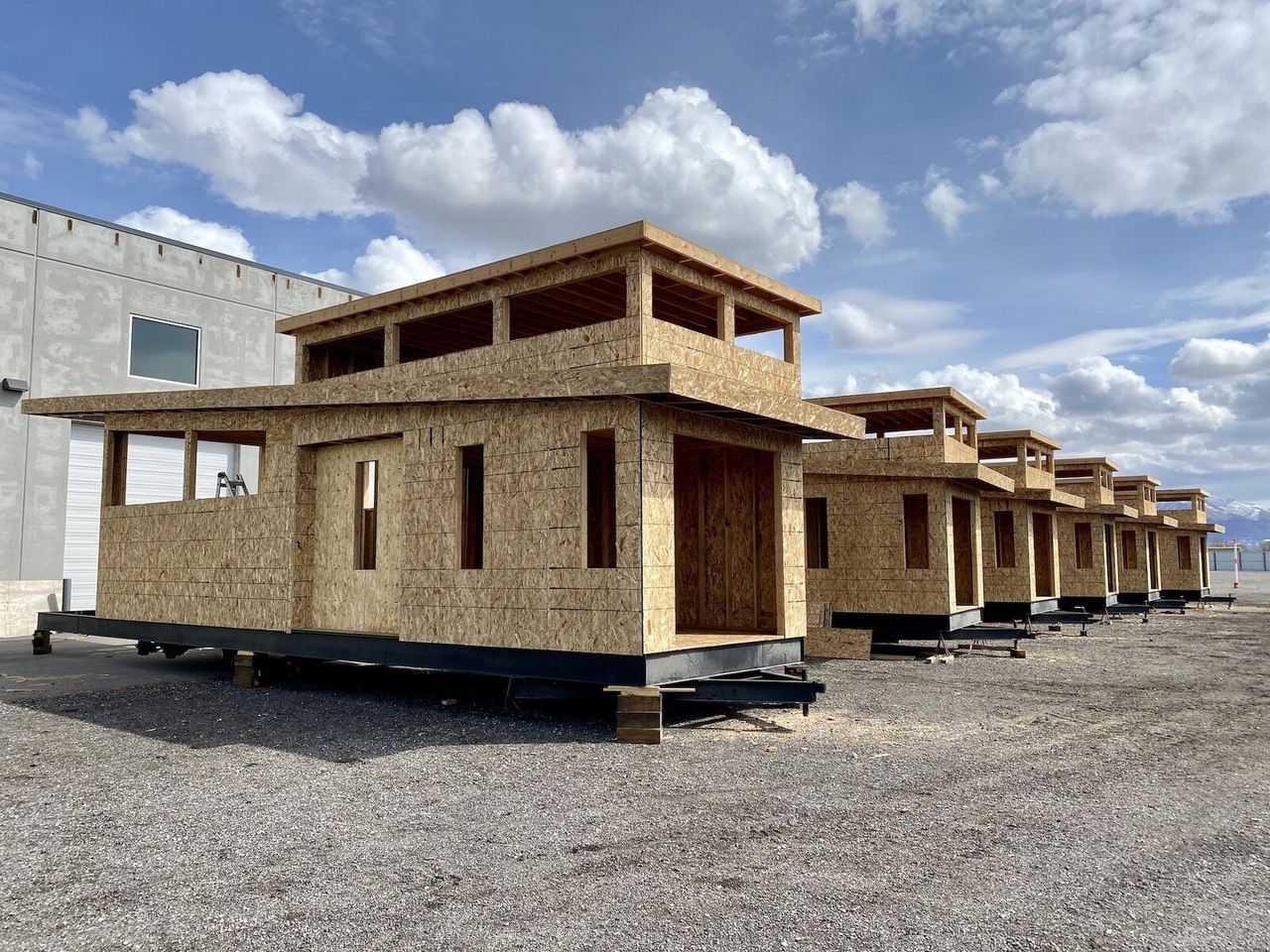 The prefabricated homes will be constructed off-site at the Vurtical factory and then transported to the development for easy installation. This image shows Wedge tiny homes being constructed for Wheelhaus, which is another of Mackay's ventures.

"I didn't want to create more of the 6,500-plus-square-foot mega-homes that are common in the surrounding neighborhoods," says Mackay. "The environment just seemed ripe for Benloch Ranch."

So far, the value proposition is a hit: Since they began taking orders in mid-December 2020, the resort has sold out of the first 154 lots on offer.

One buyer, Dave, who requested to remain anonymous, is a millennial from Los Angeles who was looking for a vacation home. "Park City is one of my favorite ski towns, and [the development] offered the perfect opportunity to have a home base there," he says. "The price point at Benloch is much lower than most luxury offerings in Park City, and the amenities are over the top."
He's not alone, either. Since the pandemic, there's been unprecedented demand for homes in resort towns from younger generations in search of more space and greener living. One future resident of the Utah development, Mark, who also asked to remain anonymous, convinced 10 other friends to buy in at Benloch.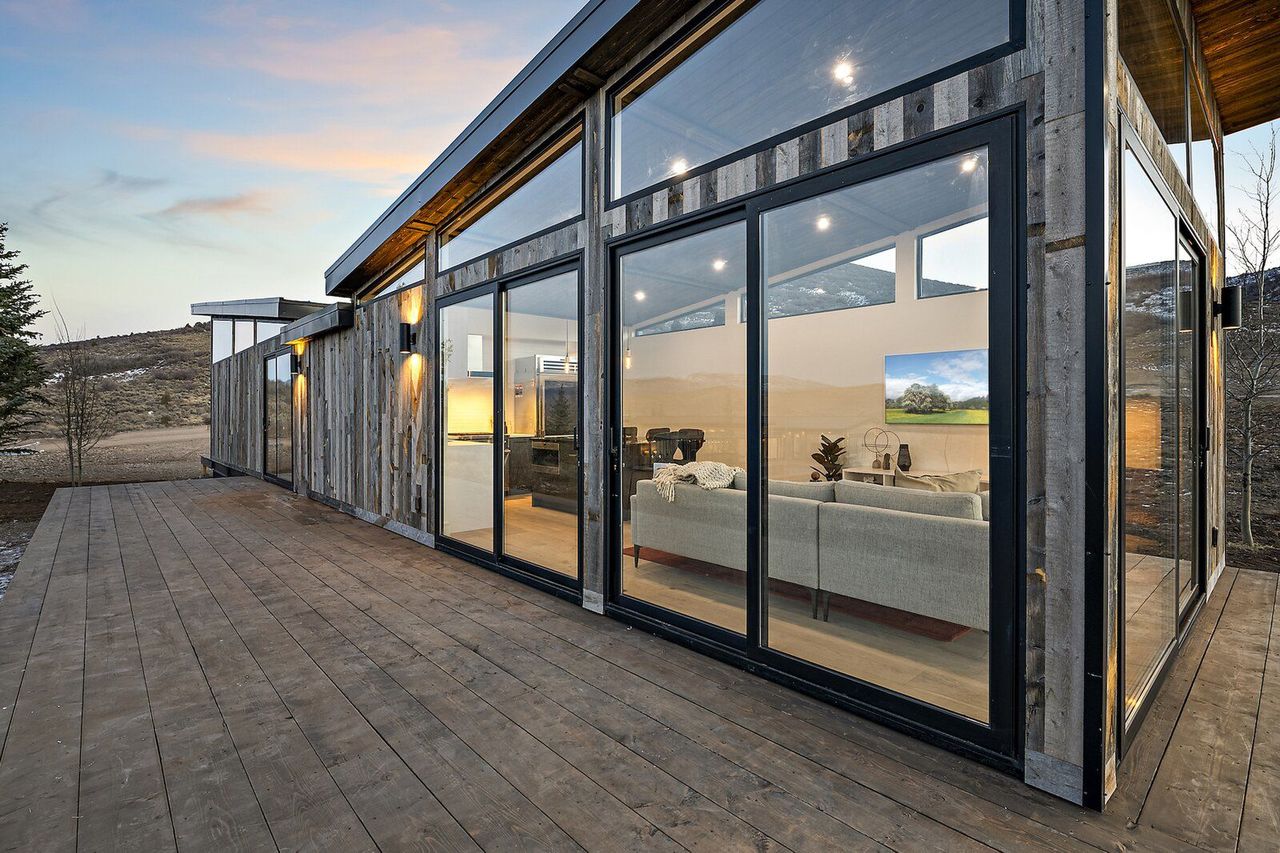 The Helix model is the smallest of the prefabricated homes at Benloch Ranch. The 1,572-square-foot, two-bedroom, two-bathroom home has a starting price of $1,049,000 and features a wraparound deck that offers a seamless transition from interior to exterior living spaces.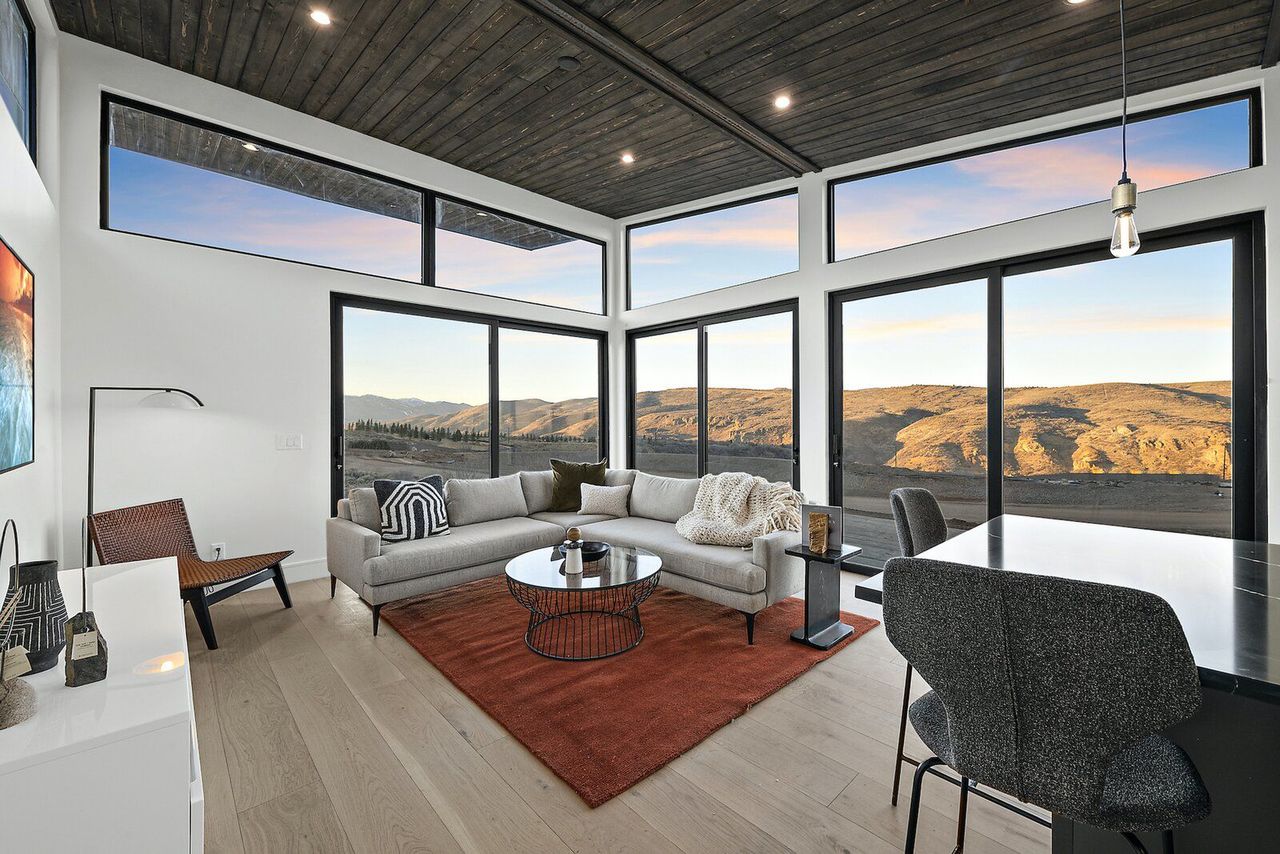 The light-filled living space of the Helix model features large windows that bring views of the surrounding landscape into the interior.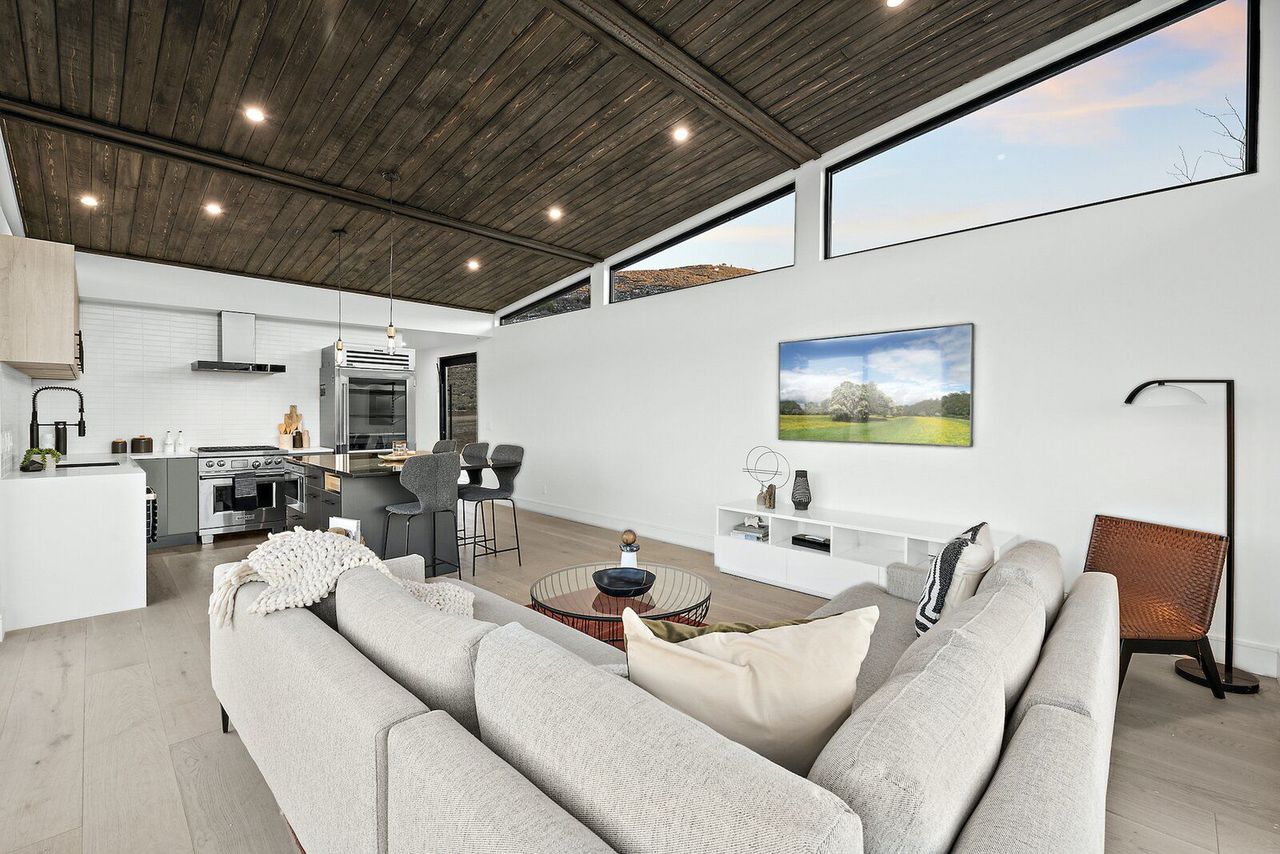 Future Benloch Ranch resident Dave bought a Helix model home. "I'm single and somewhat of a minimalist," he says. "So the two-bed, two-bathroom house is plenty for me."

While Mackay is keen to talk about the affordability of Benloch Ranch, it's a bit of a stretch given the price of an entry-level home. However, given the location-where according to Forbes the median price for a single-family home is currently around $2,122,500-there's no question that Benloch Ranch does offer its millennial buyers a more friendly price point.

"[Millennials] want to live large with less," says Mackay. "They want unique, efficient, green, and modern homes. That's what we are offering at Benloch-and we are casting a broad net as our price points are much more affordable compared to neighboring developments and communities."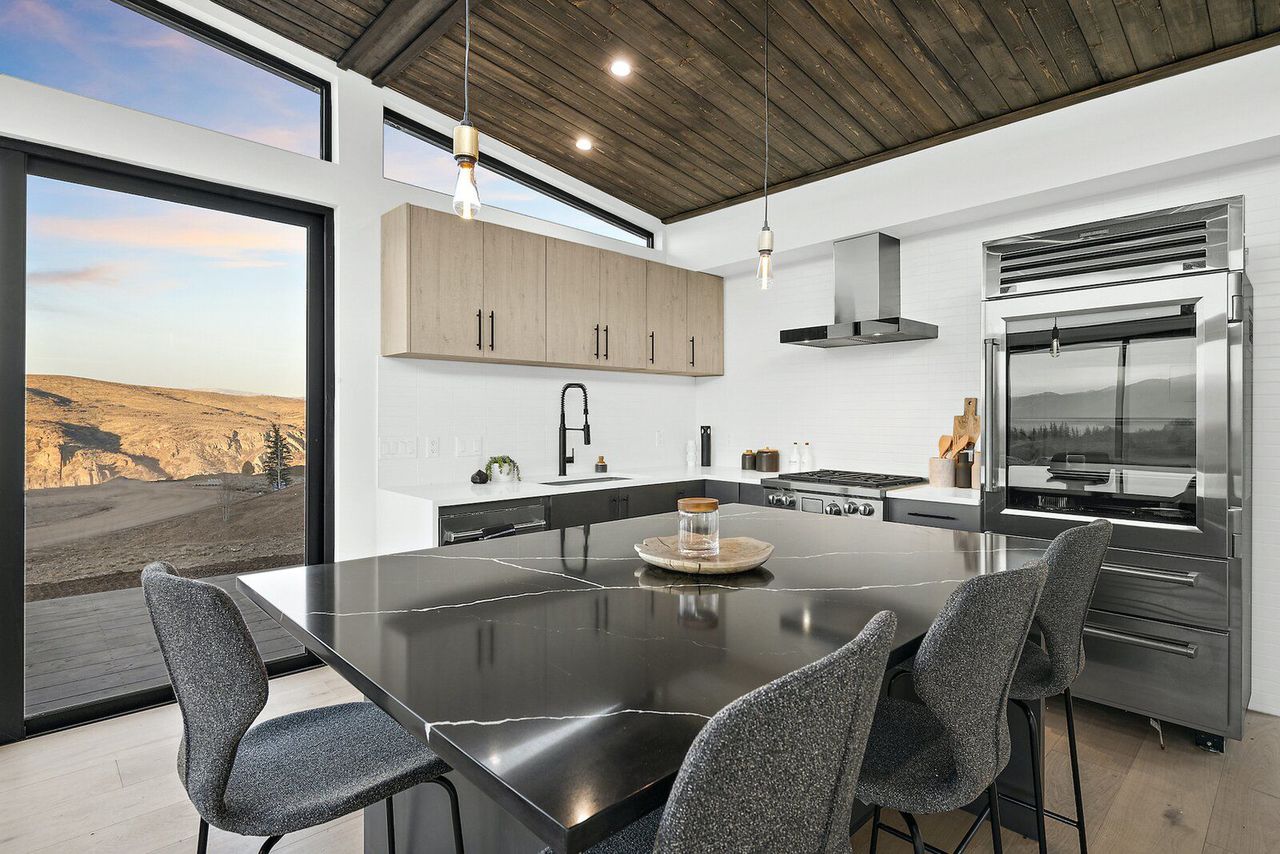 "Everything is being built as we speak," says future resident Dave. "I've visited a few times and it's breathtakingly beautiful. My hope is that when I move in, it will be a vibrant and active community-I'm imagining lots of young families, executives, and outdoor recreationists."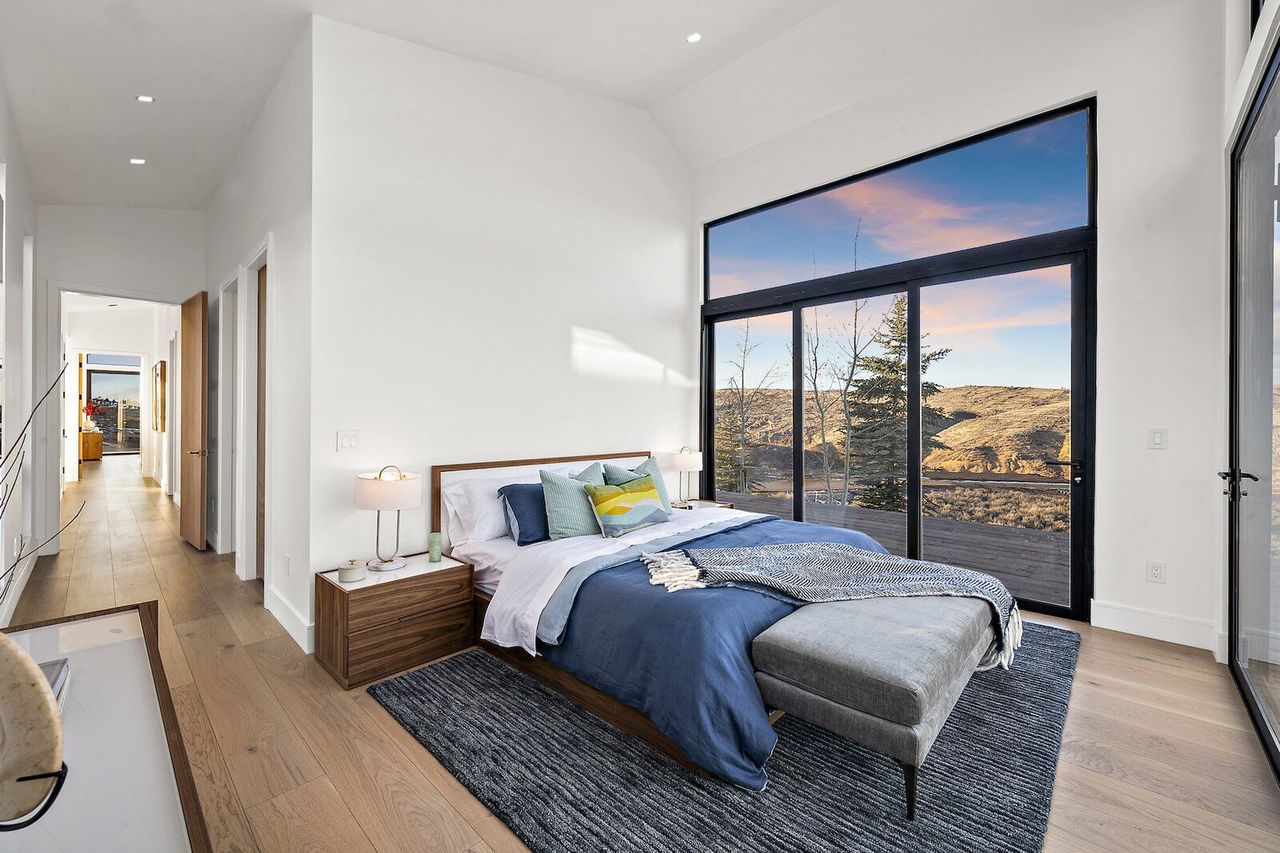 The bedrooms of the Icon model at Benloch Ranch offer plenty of space, en suites, and walk-in wardrobes, as well as access directly to a private deck through large glass doors.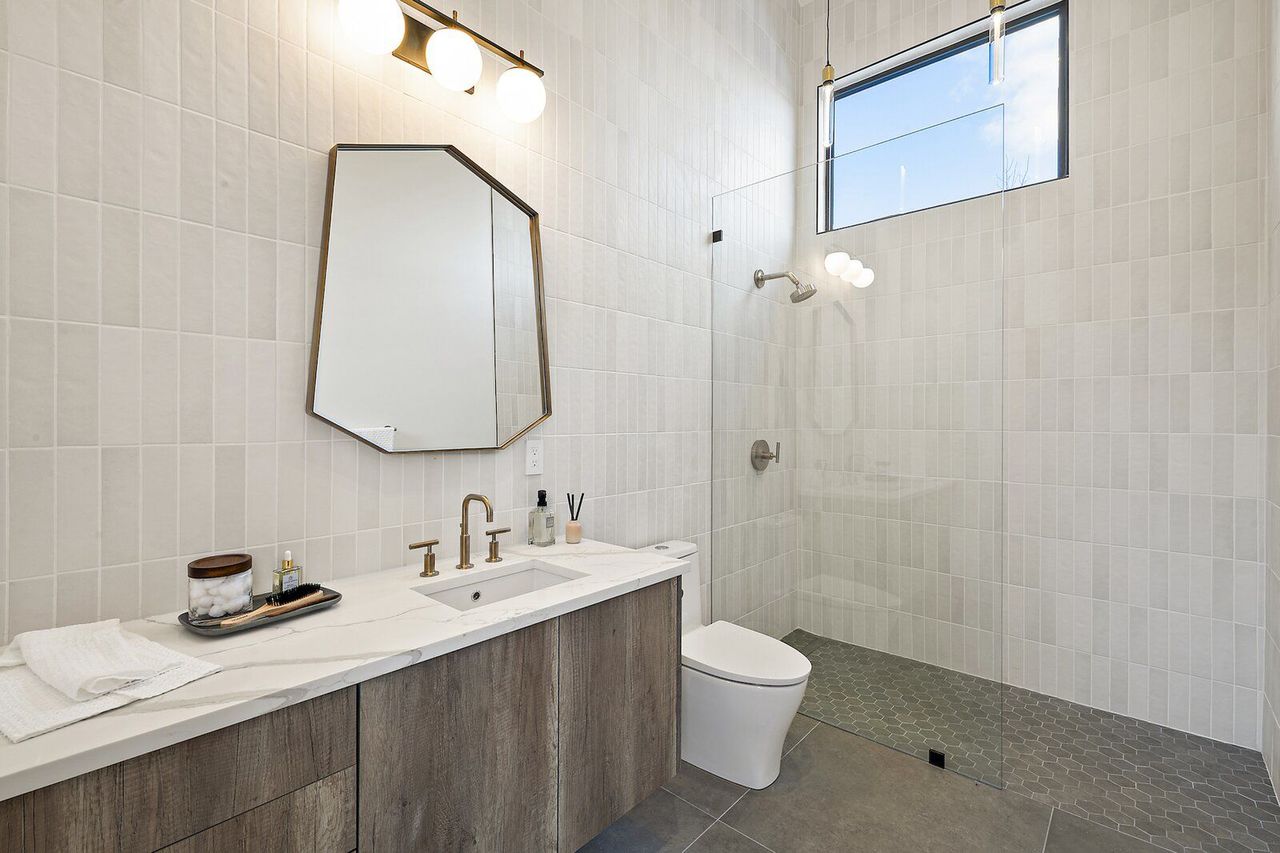 The en suite bathroom of the Icon model features minimal, Scandinavian-inspired finishes.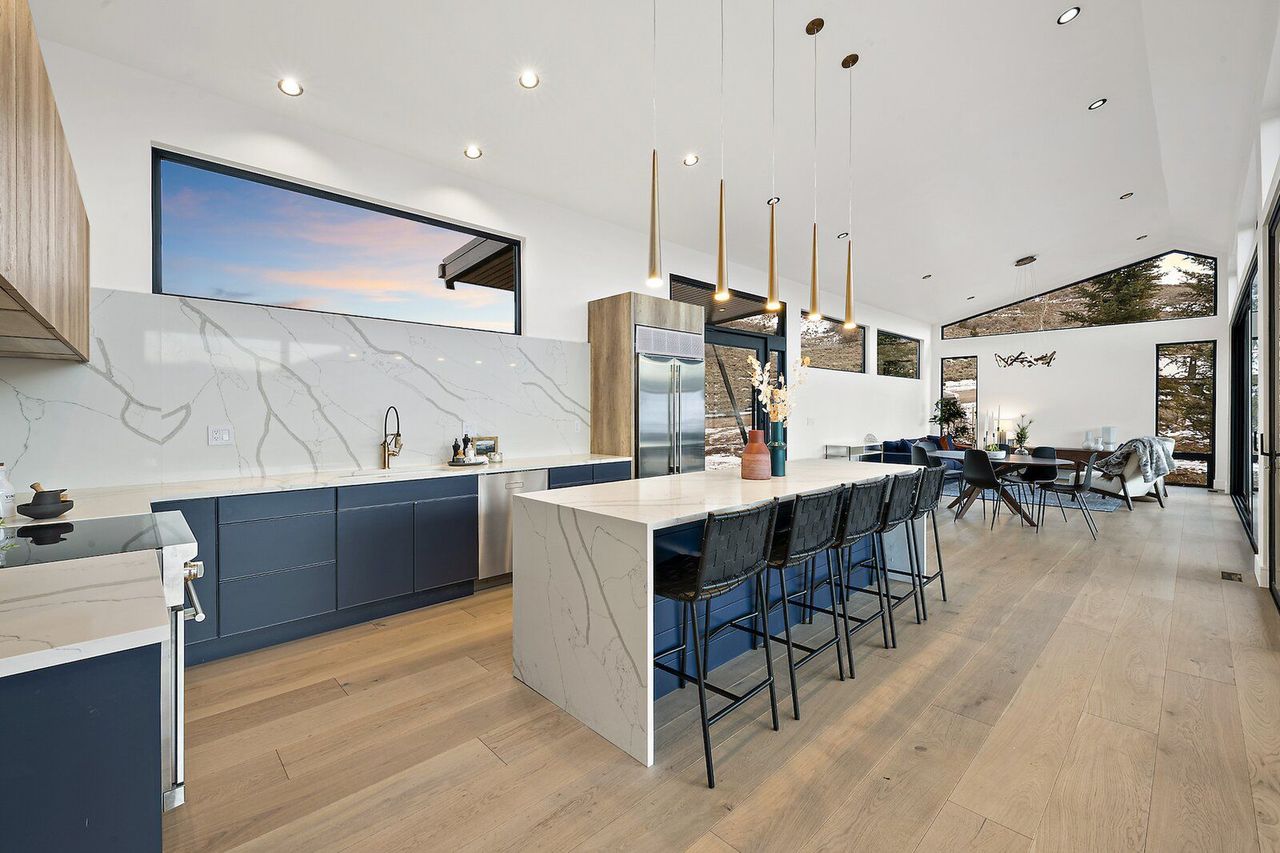 It also features an open-plan living space, kitchen, and dining area, with minimalist timber floors. More decadent details include marble-look benchtops and backsplashes in the kitchen, and brass pendant lamps.

Even as phase one of Benloch Ranch is still under construction, Mackay's vision continues to expand-and he is currently looking at property outside of Austin, Texas, in Montana, and in Idaho. "The true mission of Benloch Ranch is to disrupt the building and architecture industry," he says with his trademark enthusiasm. "I see so much of the same stuff, it gets nauseating. Time to shake things up!"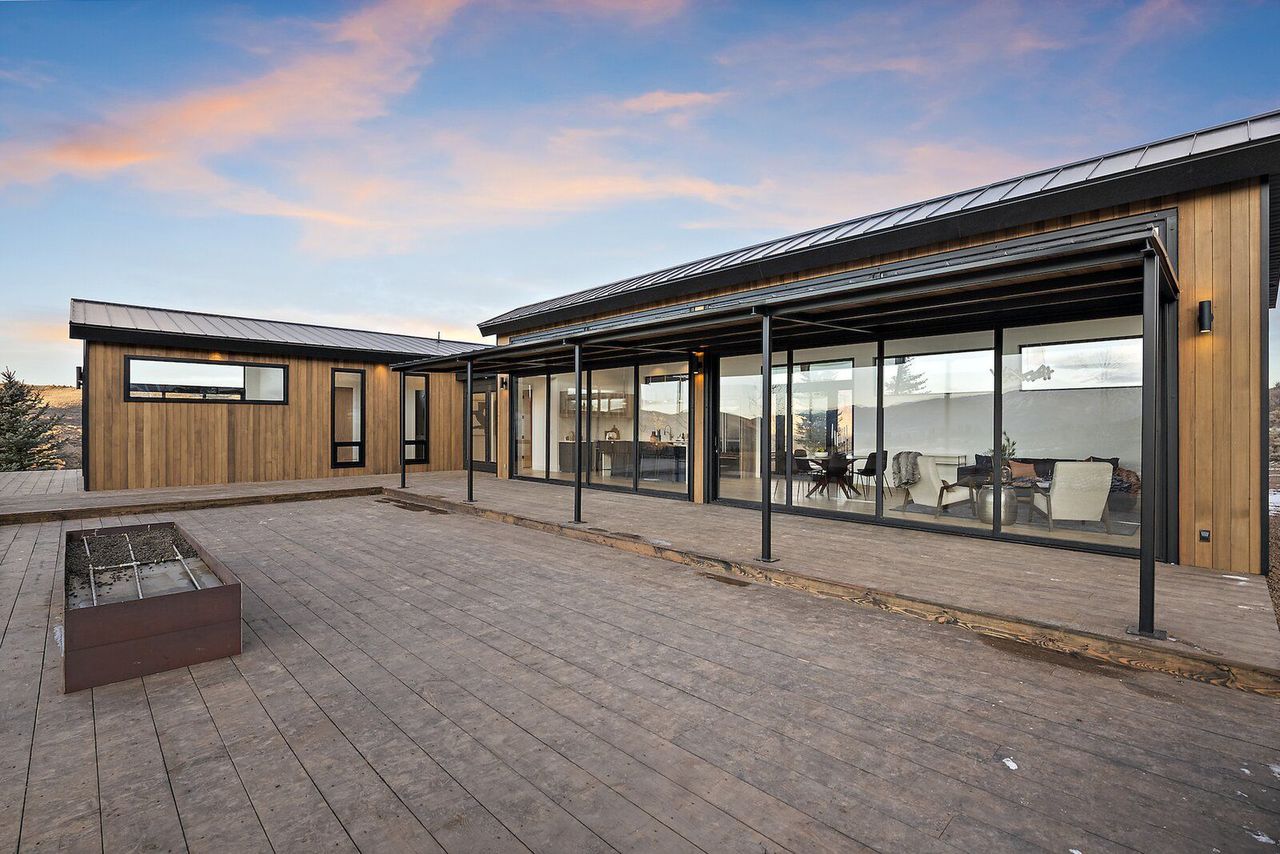 The homes at Benloch Ranch are designed to encourage outdoor living and community. Each of the four models features ample outdoor decking and amenities such as fire pits and grills.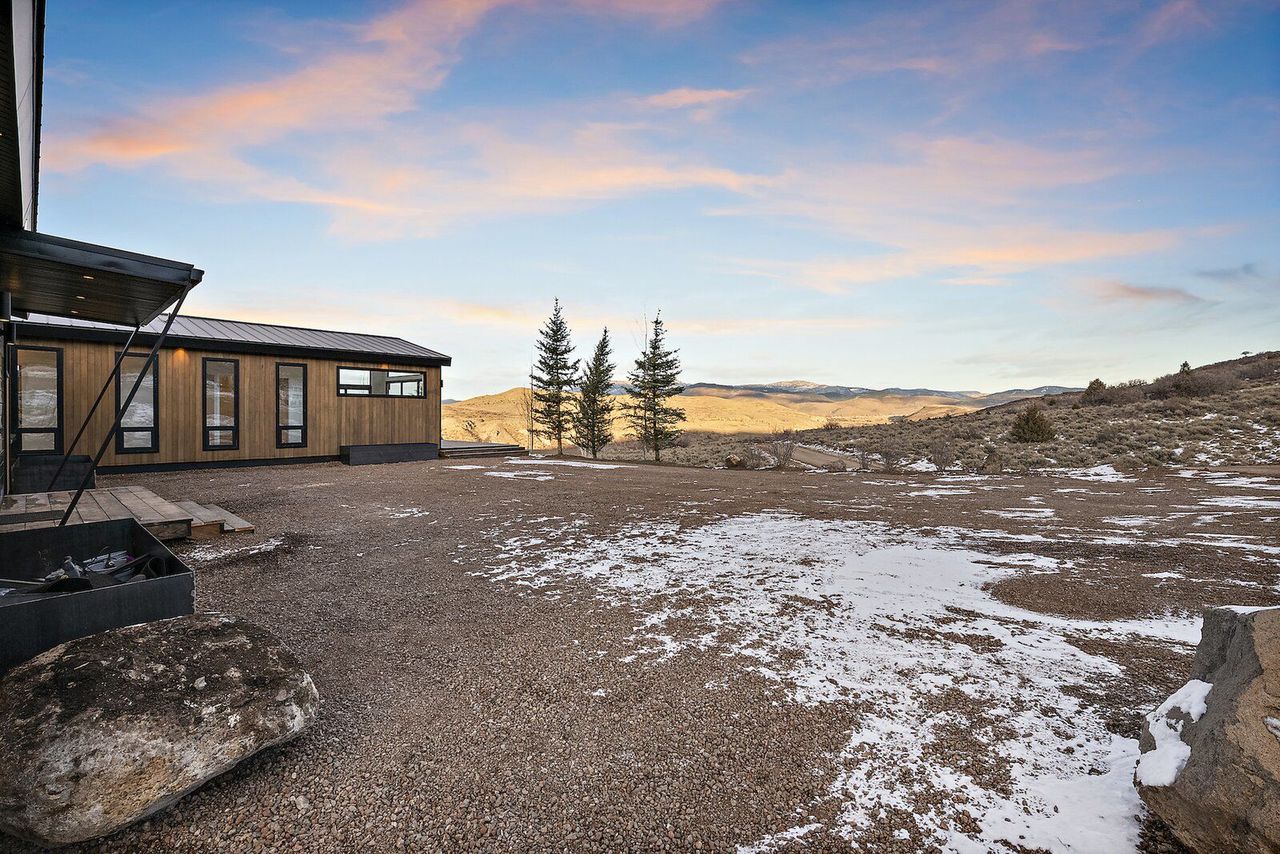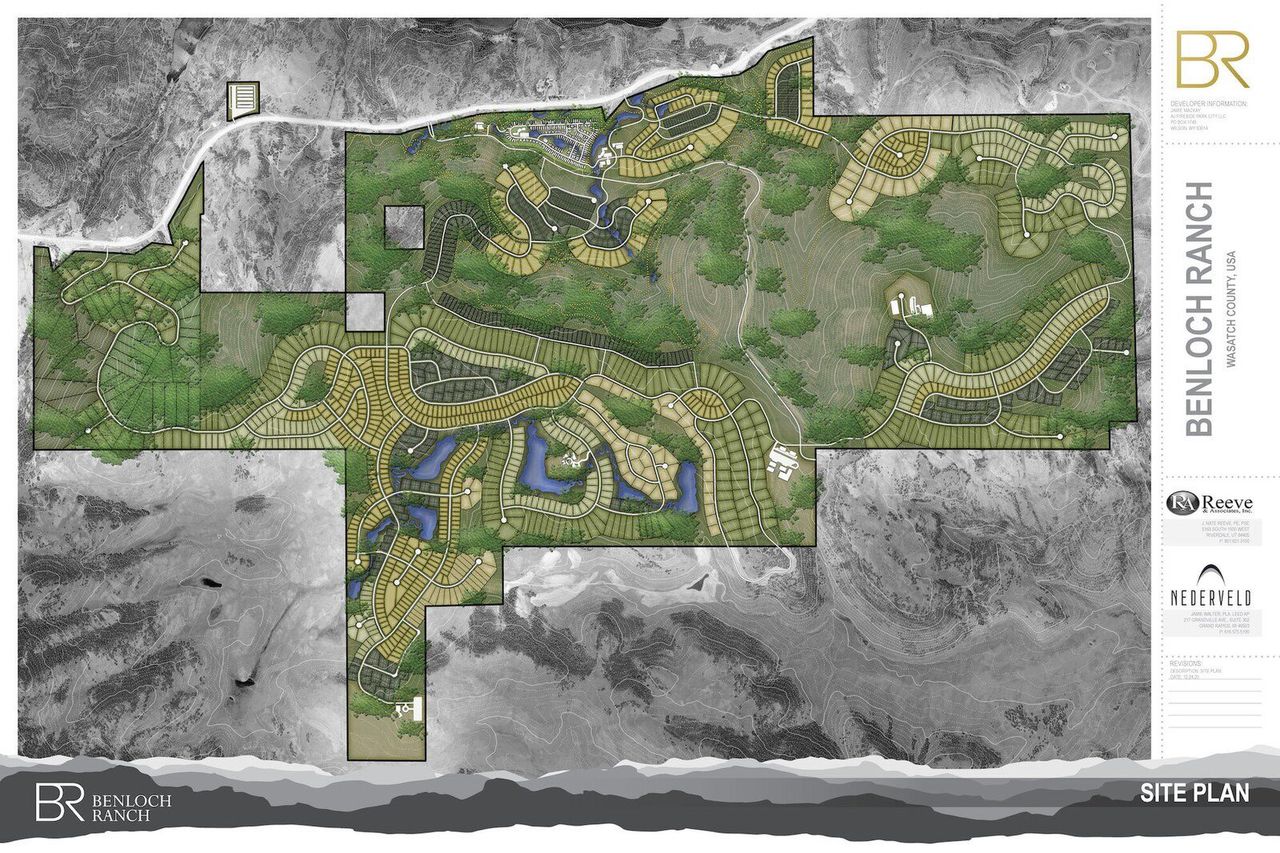 Site Plan of Benloch Ranch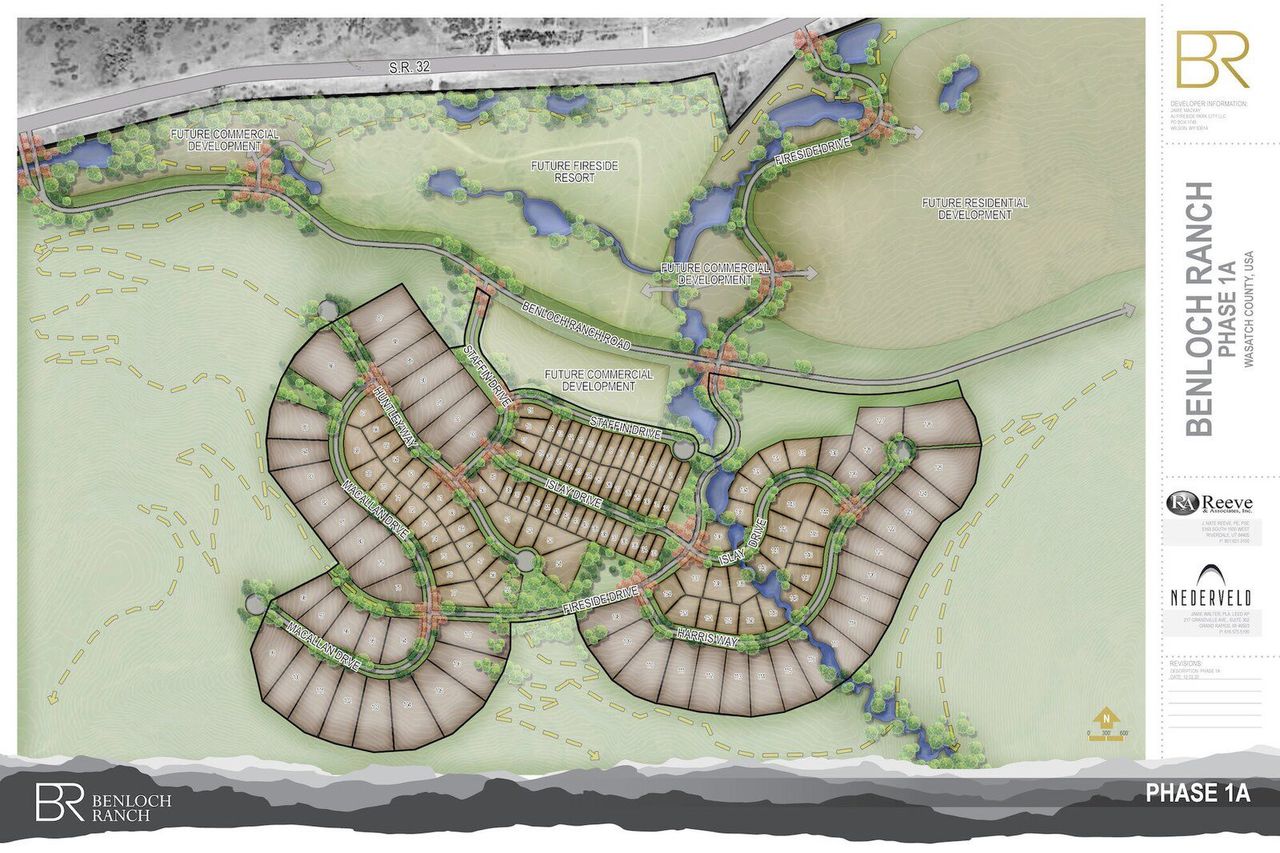 Phase One Site Plan of Benlock Ranch