The geometric pieces are laser-cut or cut by hand then bonded to a textile backing.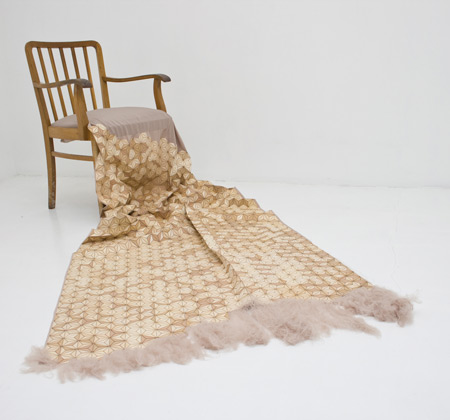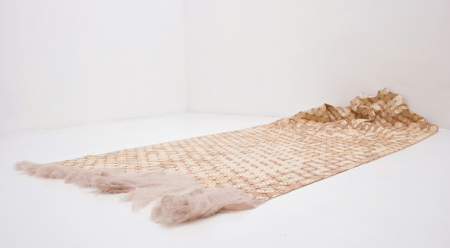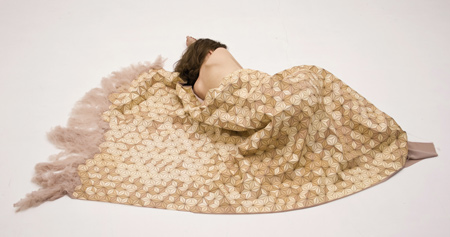 Photos are by
Sebastian Neeb
Here's some more information from Elisa Stroyzk:

I am currently graduating from Central St. Martins College in London and for my MA project I developed a "wooden textile", an innovative material for interiors.

The project "wooden textiles" intends to look at the material wood in a new way. Geometric wooden pieces compose a flexible surface which can perform in different three-dimensional shapes. The material ranges between hard and soft, parquet and carpet, blurring relationships between furniture and textiles.