When Paul and Yuki Gasiorkiewicz bought a nondescript 1930s bungalow in Echo Park, they knew right away that a redesign would be in order. But when they took a closer look at the detached garage in the rear, they discovered a surprisingly stunning view that made them scrap ideas of a renovation in favor of building a brand new accessory dwelling unit.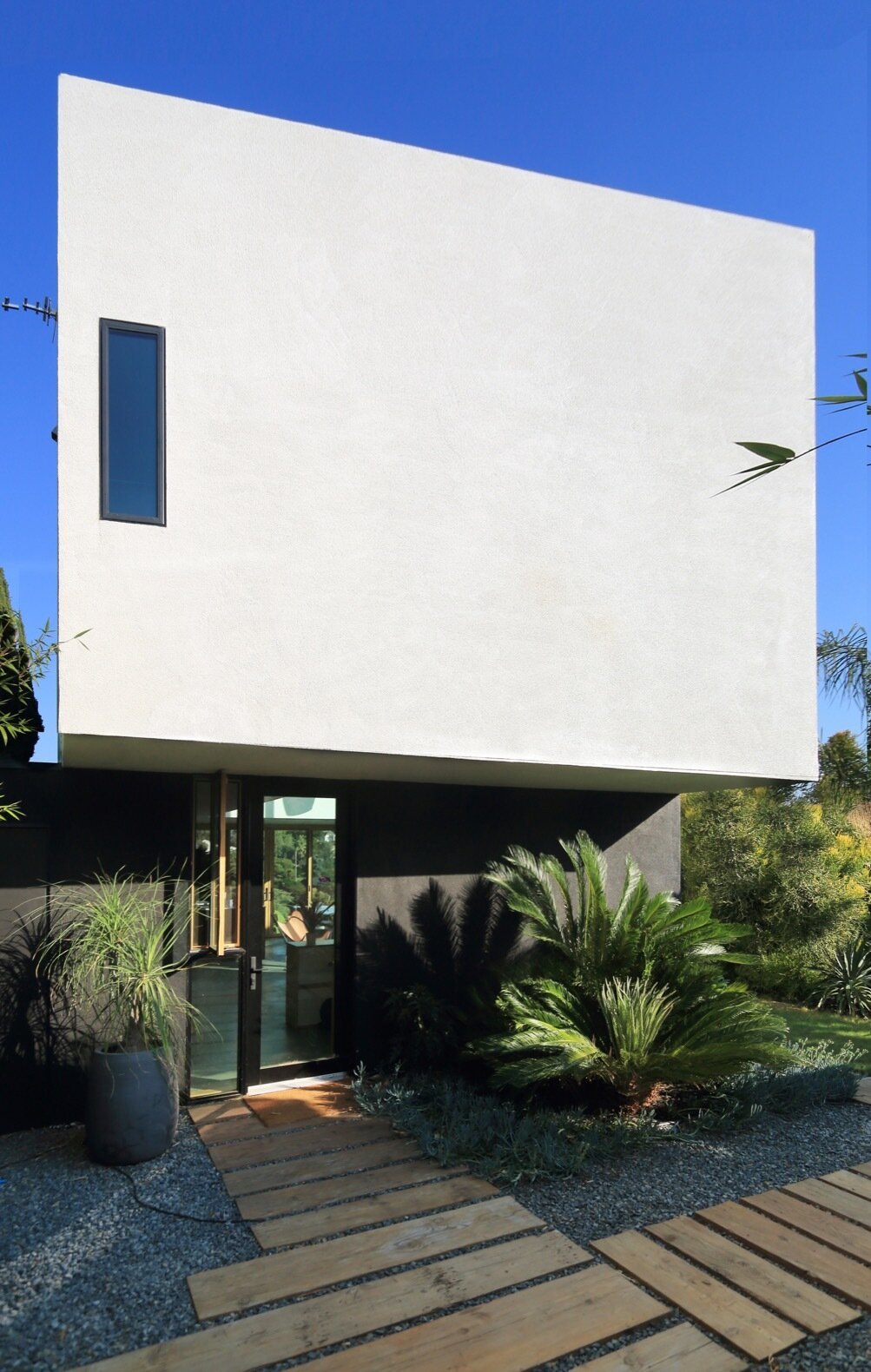 "Designing a new house in place of the garage had three significant advantages," say Paul and Yuki, who are both designers at architecture firms. "One, it offered us a clean slate to build a brand new house that suited our lifestyle better. Second, the garage had a significantly better location than the main house, with better access to the garden, western-facing sunlight, and an expansive view of the neighborhood hills.

"Third, from both the financial and housing point of view, it made more sense to build a second house. Once complete, it allowed us to rent out the main house, which helps us pay off the mortgage. And, it adds one new dwelling to L.A.'s housing stock, which is currently experiencing a huge shortage."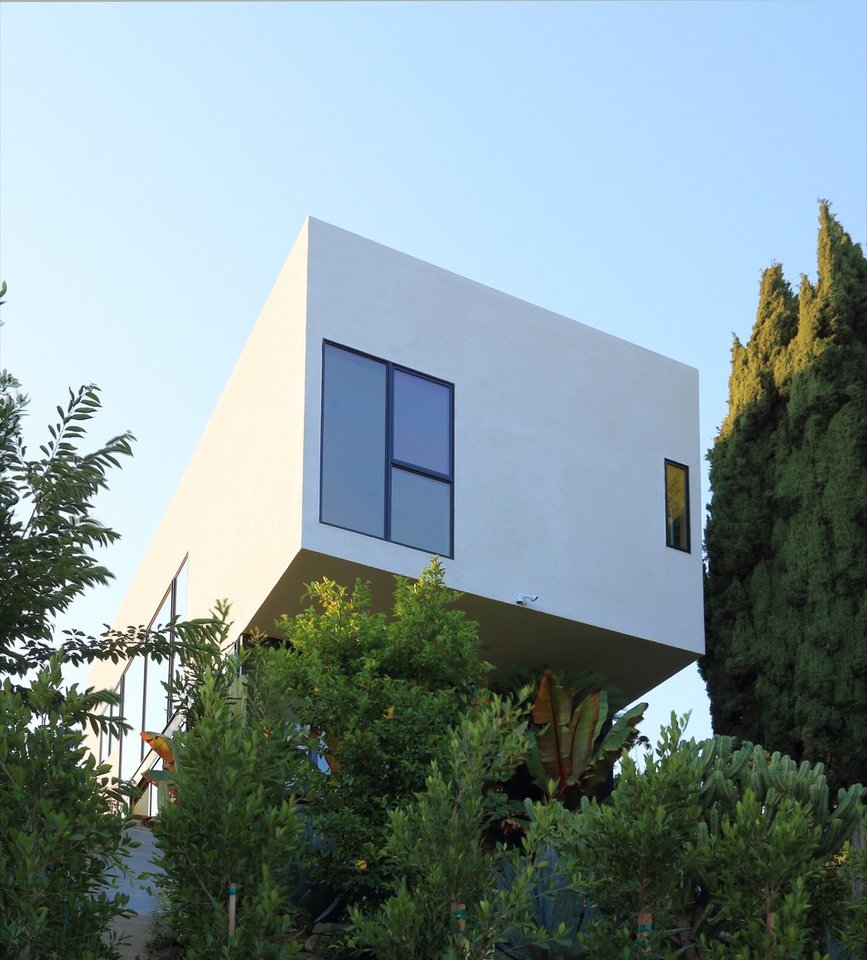 The couple spent six months designing their 1,178-square-foot, two-story home. Its compact size was informed by the existing garage's 20-foot-by-30-foot footprint and L.A.'s ADU size limit of 1,200 square feet. Then followed two months of permitting and a ten-month construction period that wrapped up in March 2018. The project cost approximately $400,000 in total.

"We had always planned on designing a compact house, however, having a hard limit to its size was definitely a challenge," explain Paul and Yuki, whose key design goals were to include a small home office, and to ensure a sense of flow within well-proportioned spaces. "It simply meant that we had to work harder on the plan and fine tune it to make it as simple and efficient as possible, which in the end suited us well-we are very happy with it."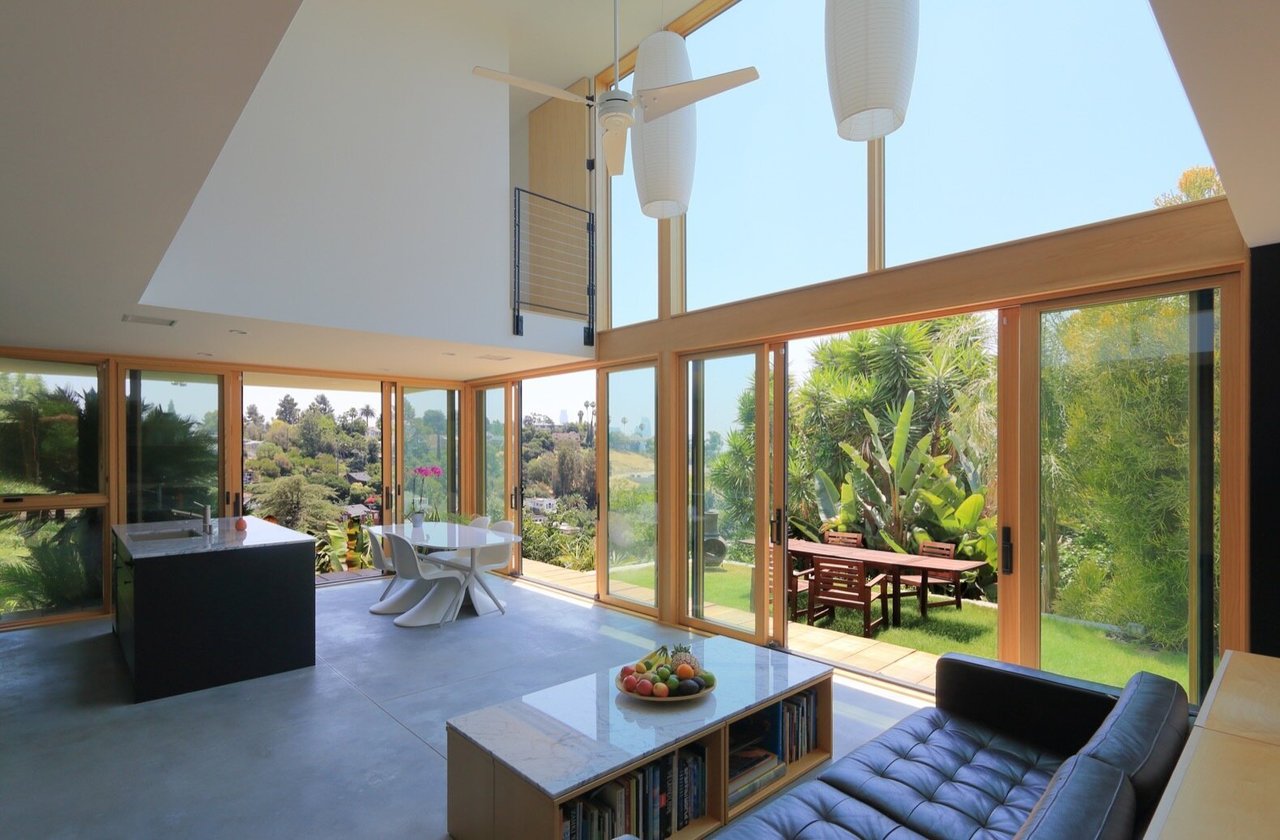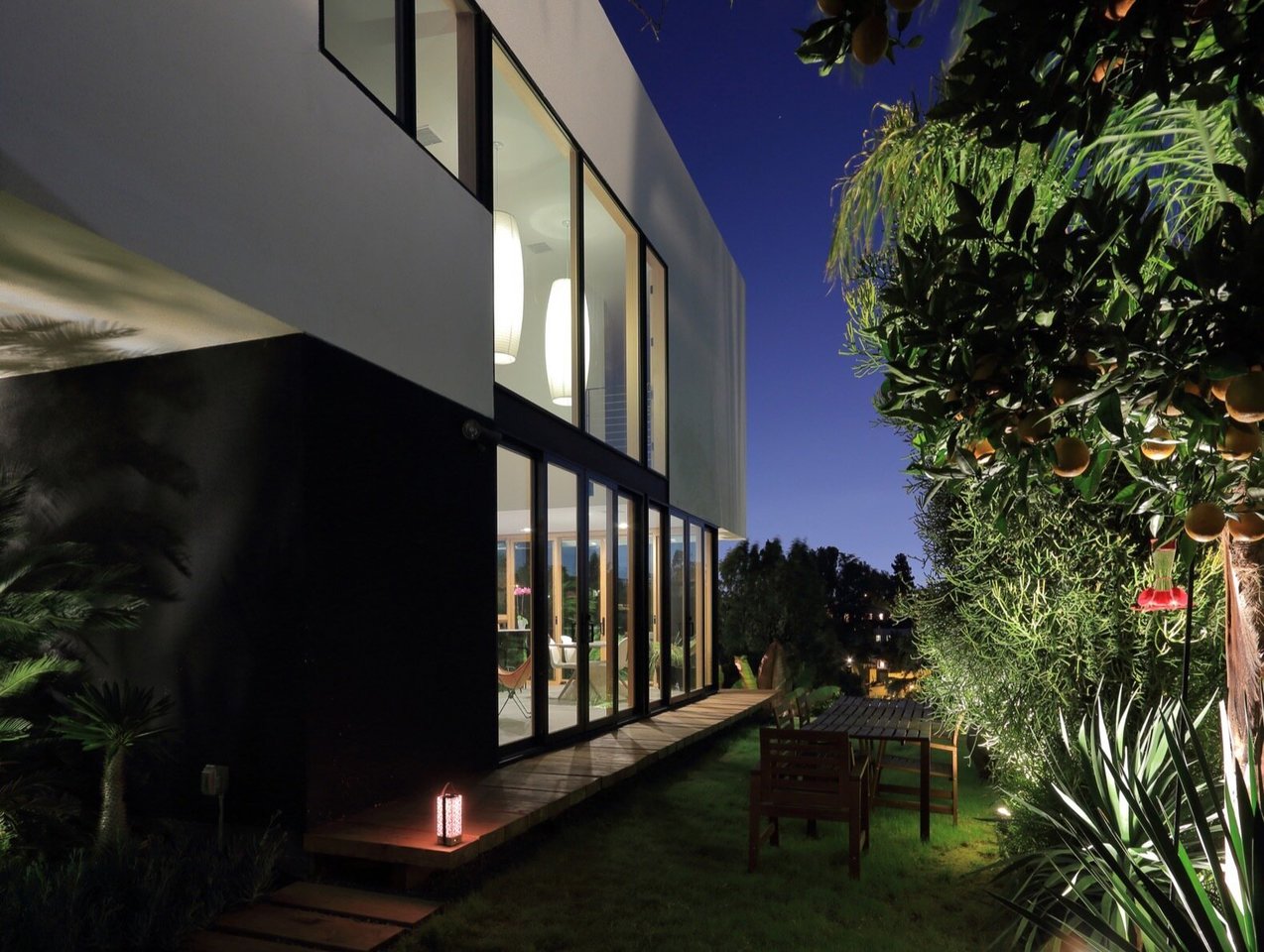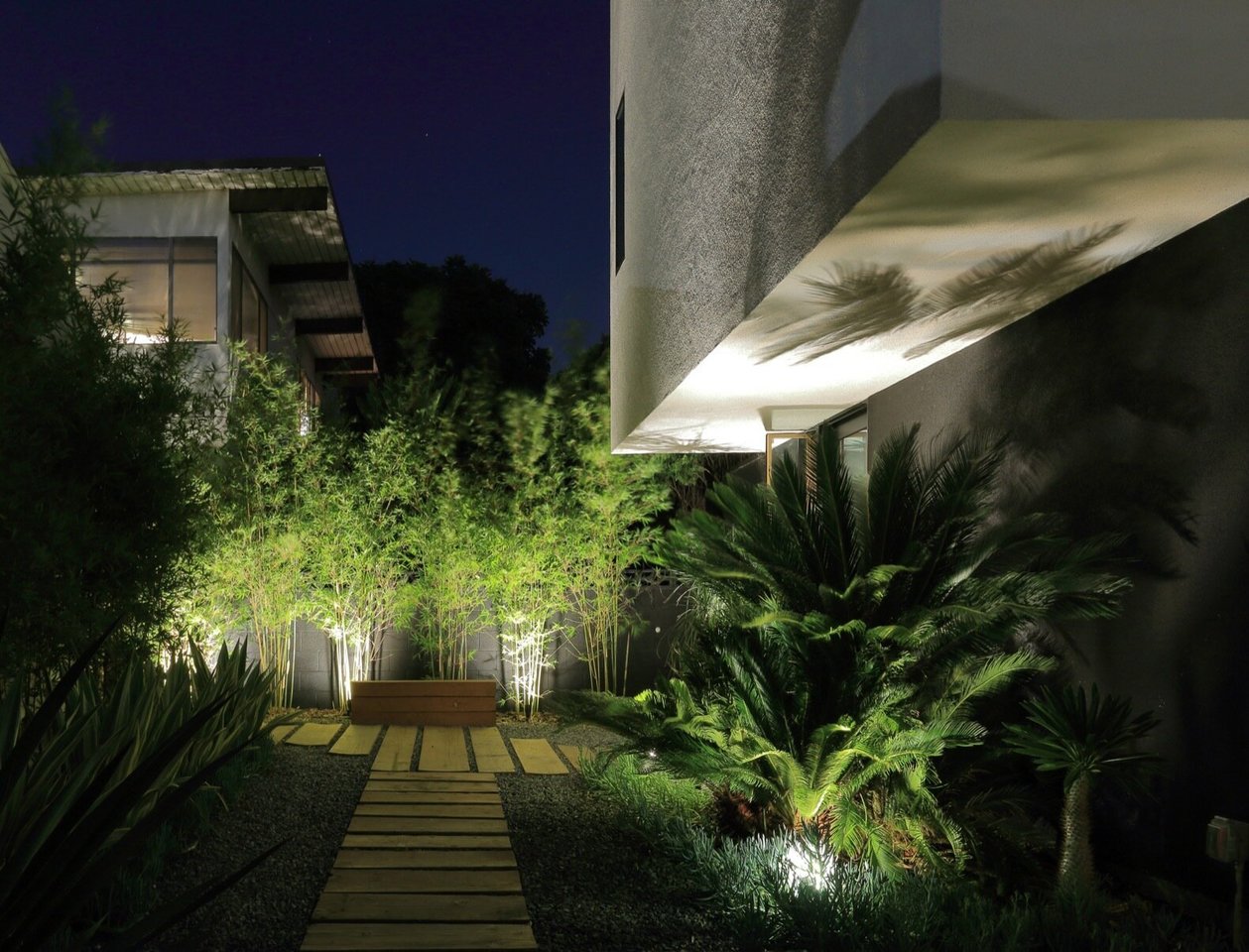 To make the most of the garden and sweeping valley views, the couple crafted an airy, loft-like interior. An open-plan double-height living space on the ground floor is surrounded by sliding glass doors on three sides. A long and narrow Japanese-style engawa deck wraps around the exterior to extend the living spaces outdoors. The deck, which is built of four-inch-thick reclaimed wood, is positioned at the perfect sitting height.

The couple tore out the concrete driveway and replaced it with a lush courtyard. They still park their car in the original driveway; the former garage had only been used for storage.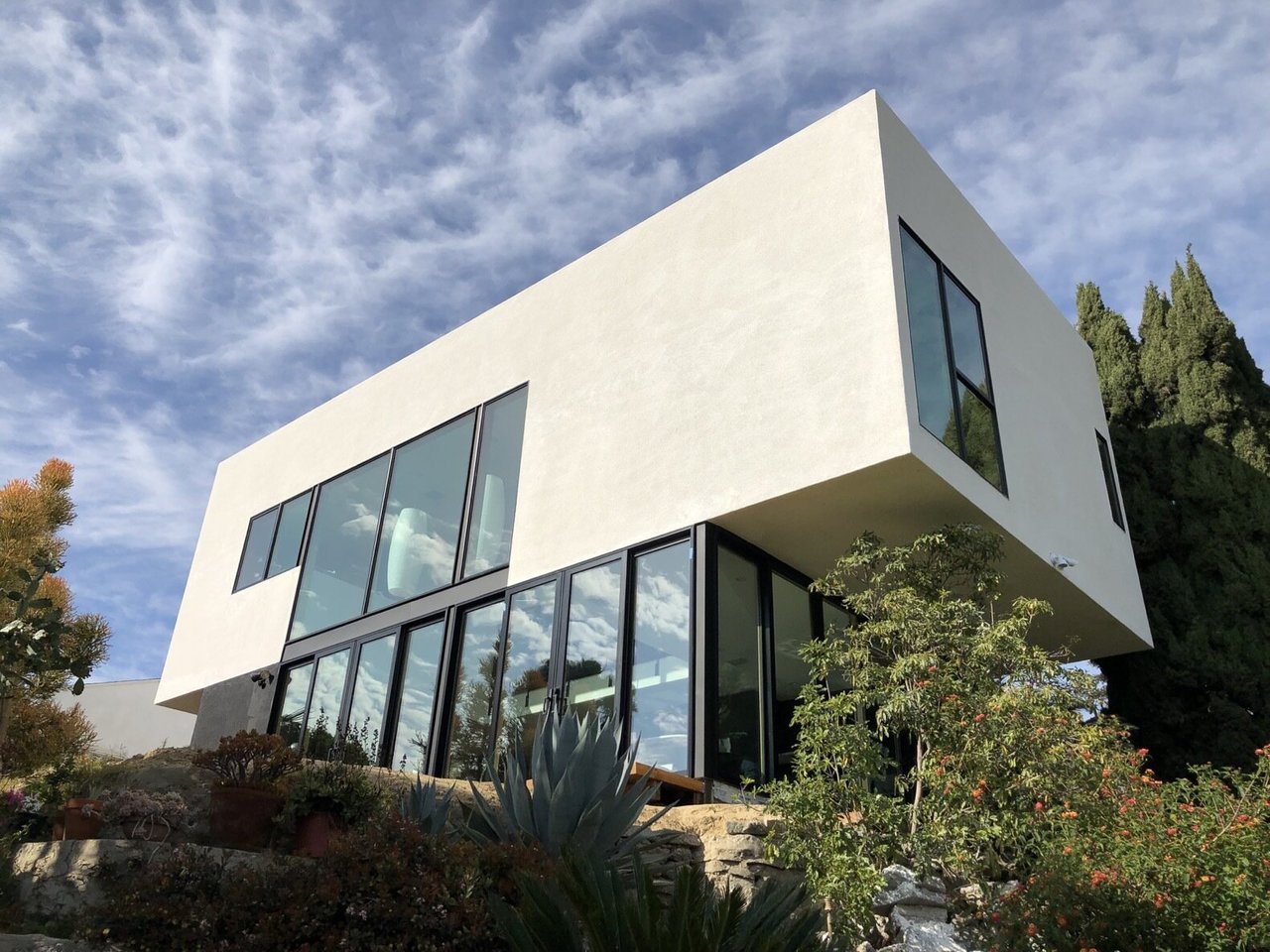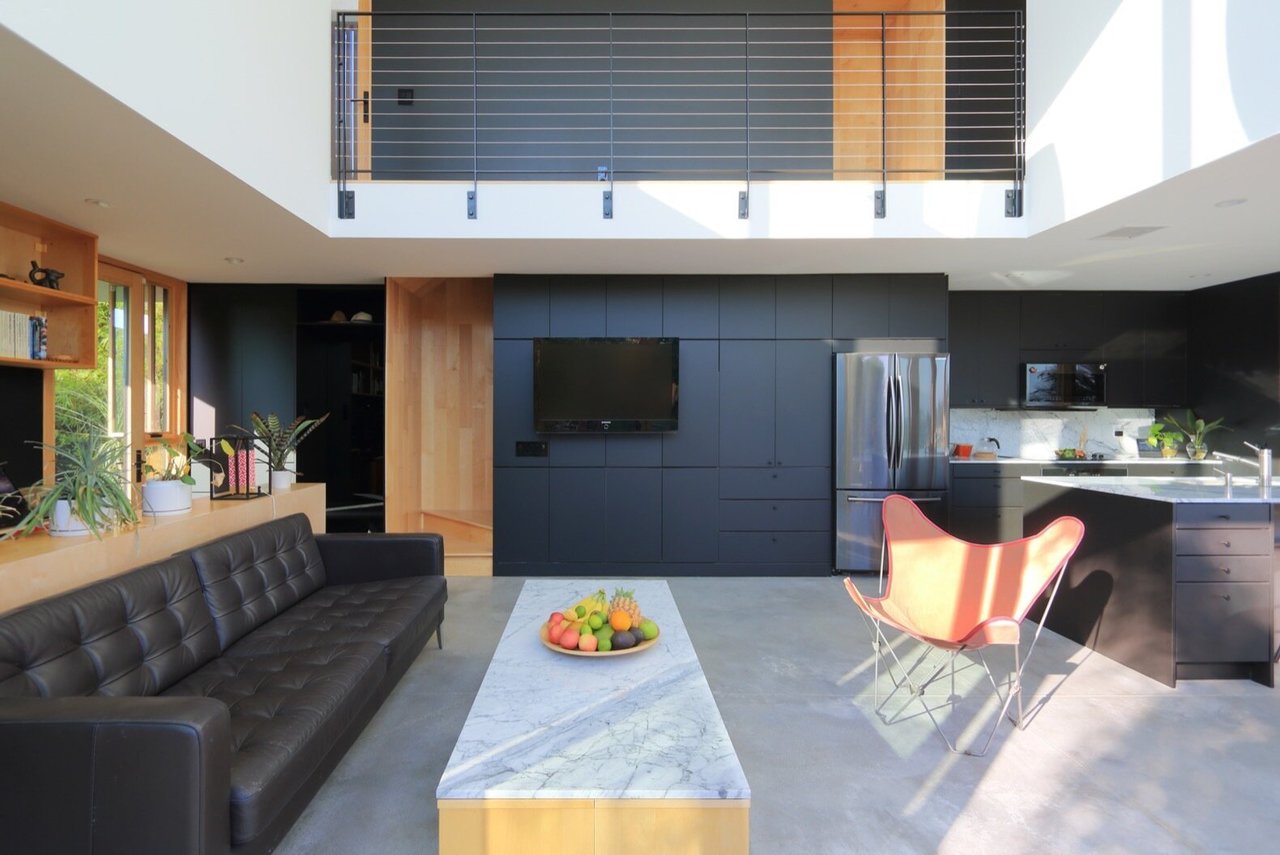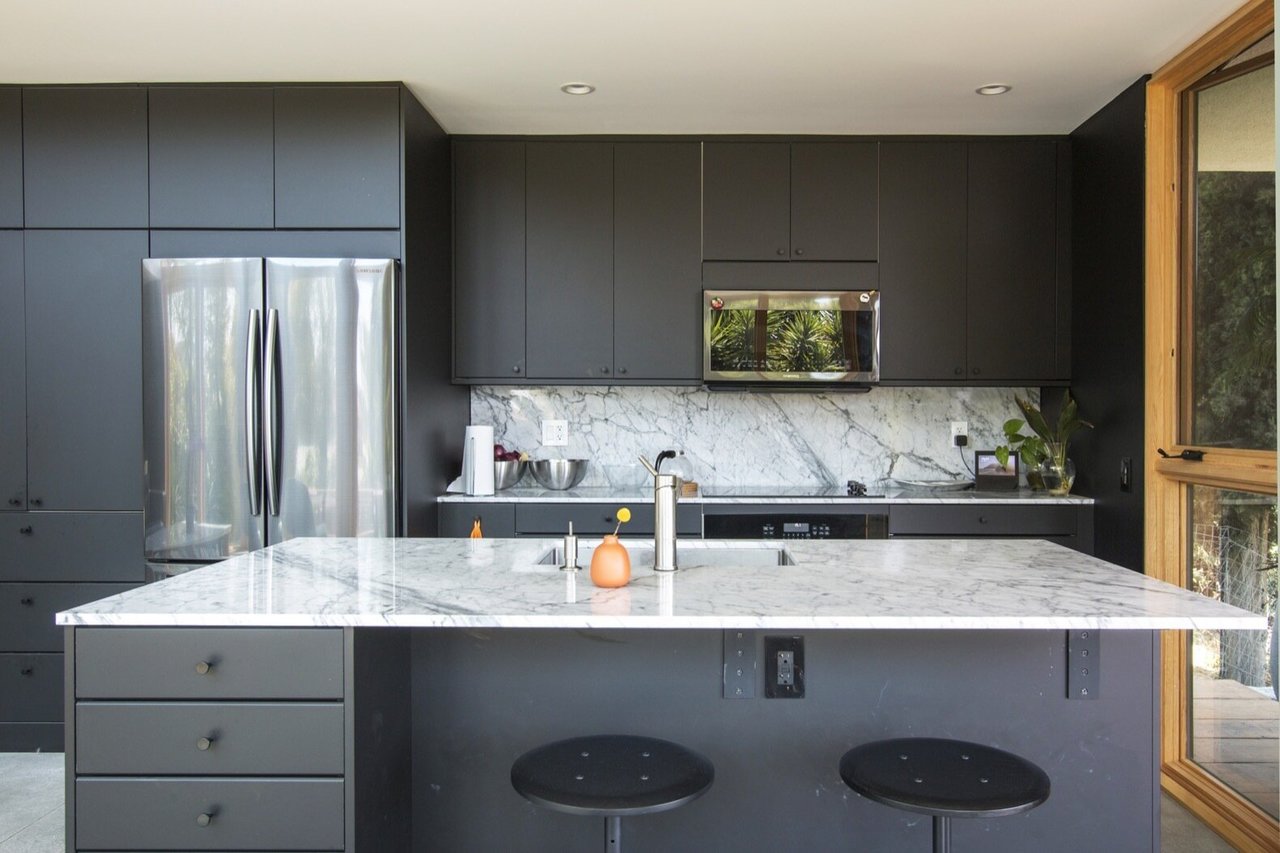 The top-heavy, minimalist structure comprises a white volume stacked above a smaller black block replete with glazing. The black-and-white color scheme continues to the interior with black IKEA cabinetry that wraps around the open kitchen, and white walls on the second floor. Timber surfaces in the kitchen, stairway, and around the windows and doors add warmth to the space.

On the second floor, two bedrooms bookend a "bridge" overlooking the living space below and panoramic city views beyond. Operable timber partitions in the bedrooms enhance the home's loft-like feel, and can open to create "borrowed views" or close for privacy. The couple plan to add solar panels to the roof, as well as a raised deck to create an additional space for entertaining.

"The design is tailored to maximize the site and to suit our lifestyle, which means spending a lot of time in or around the garden," say the couple, who now live in the ADU full time. Visible through large glass sliding doors, the garden is a central feature that is ever-present. Paired with the lofty double-height main living space, the whole interior "feels like an extension of the outdoors," they say. "It's full of light, breeziness, and a wonderful sense of being surrounded by nature both day and night."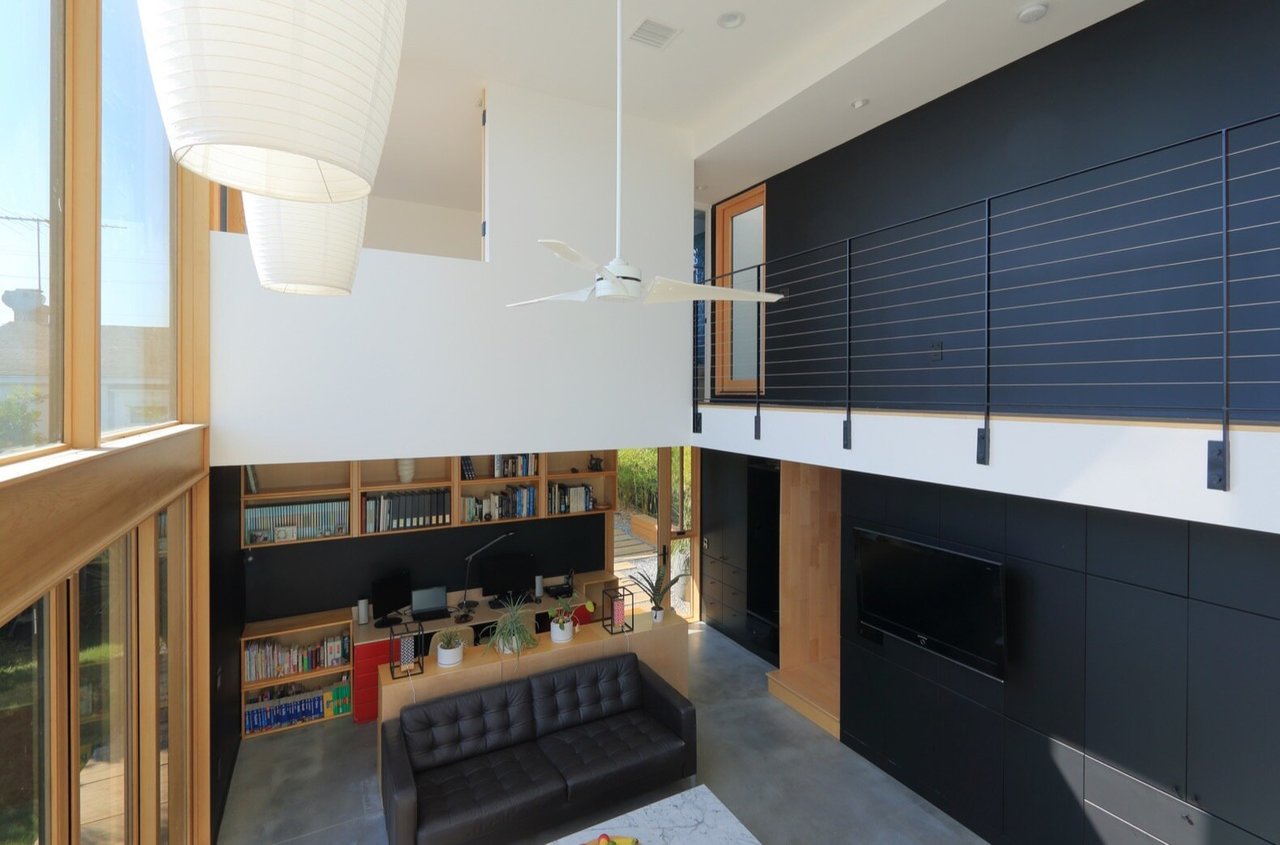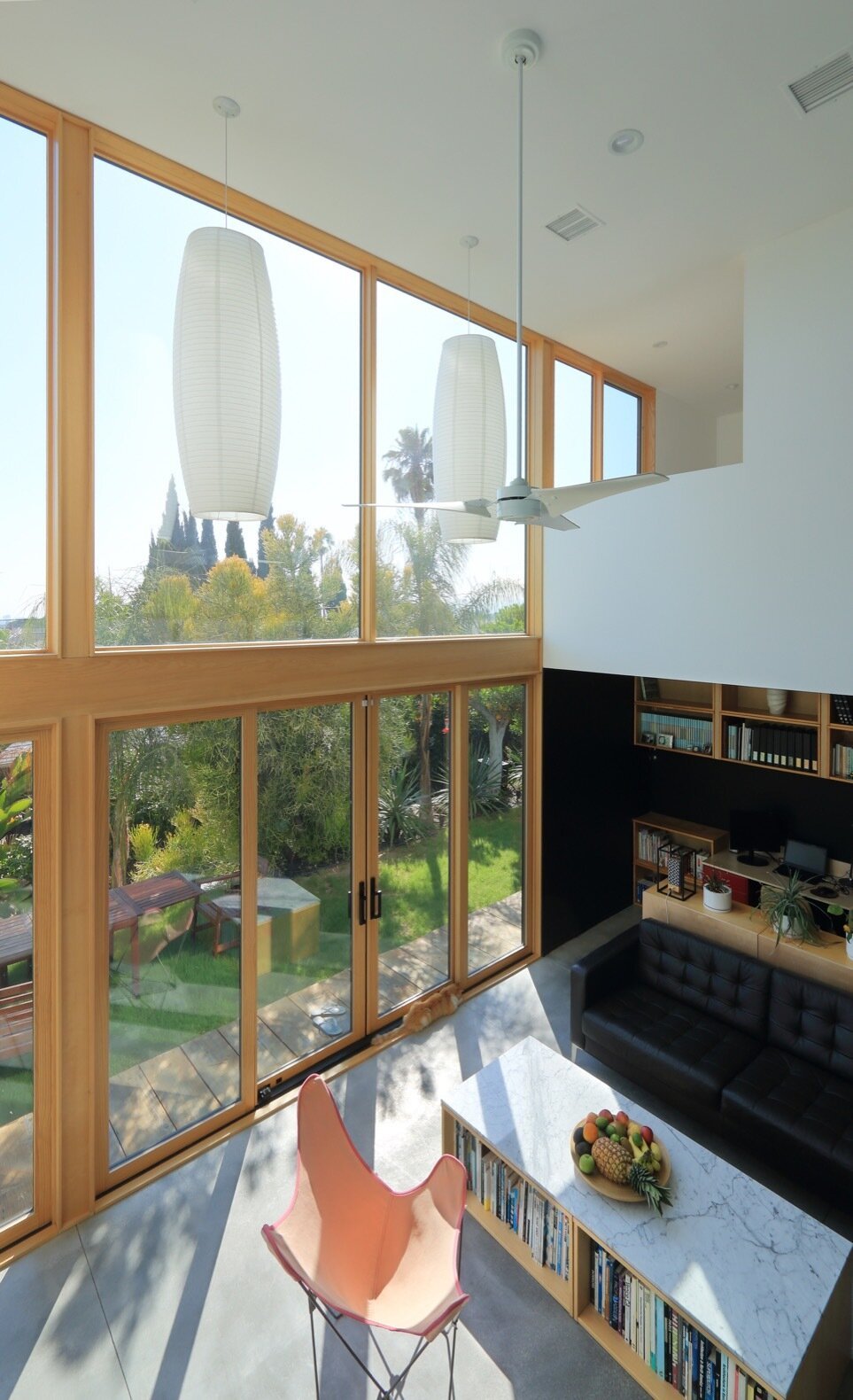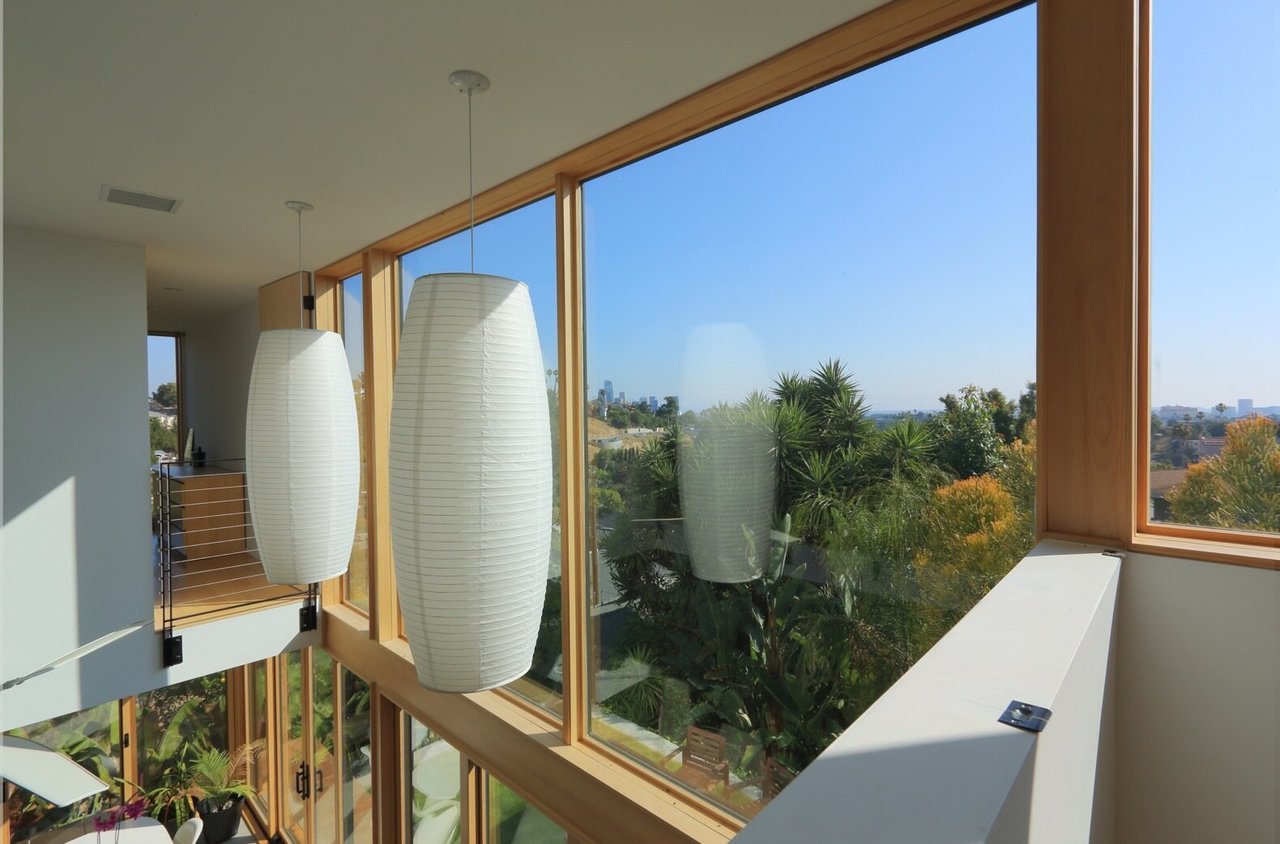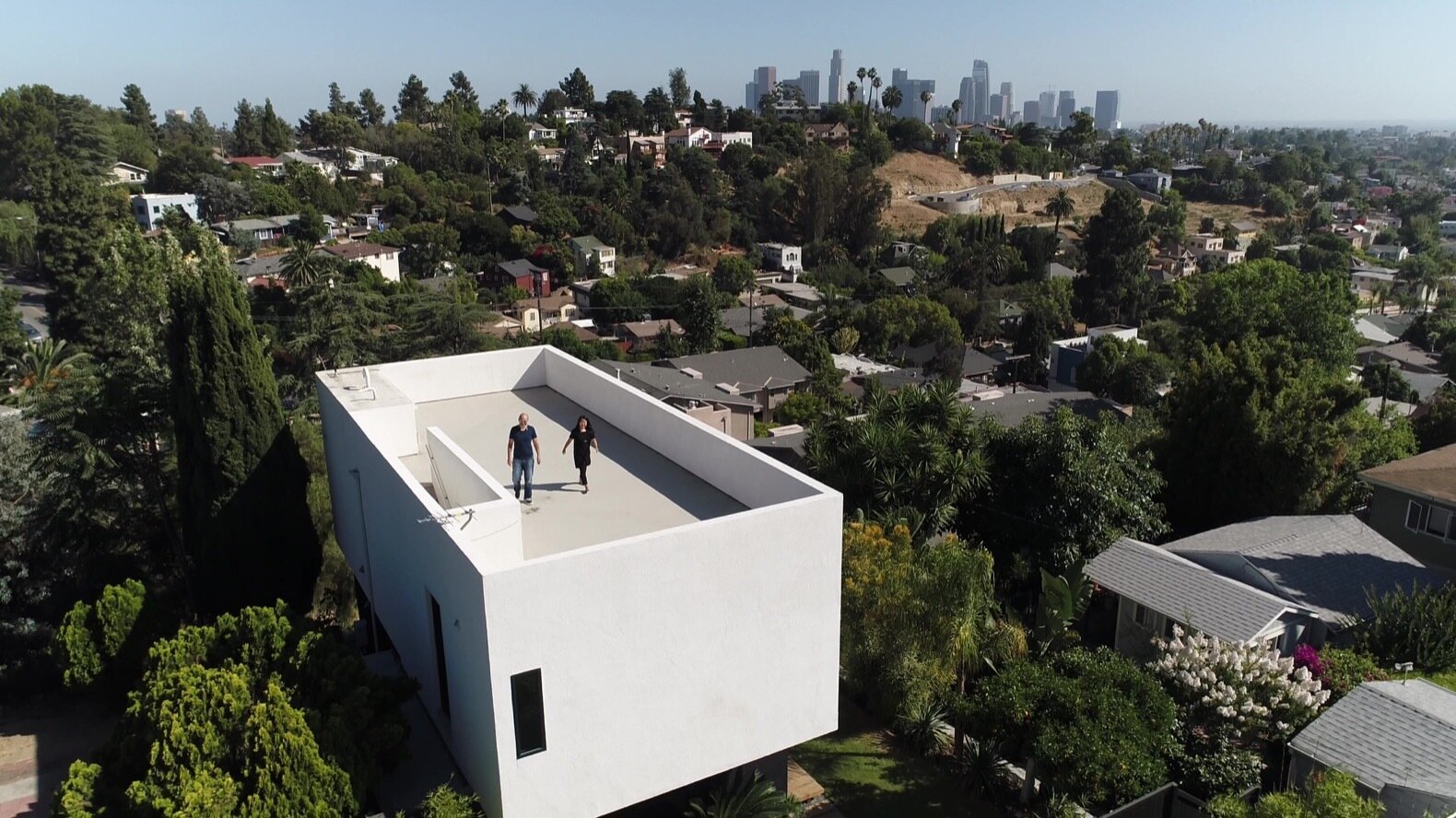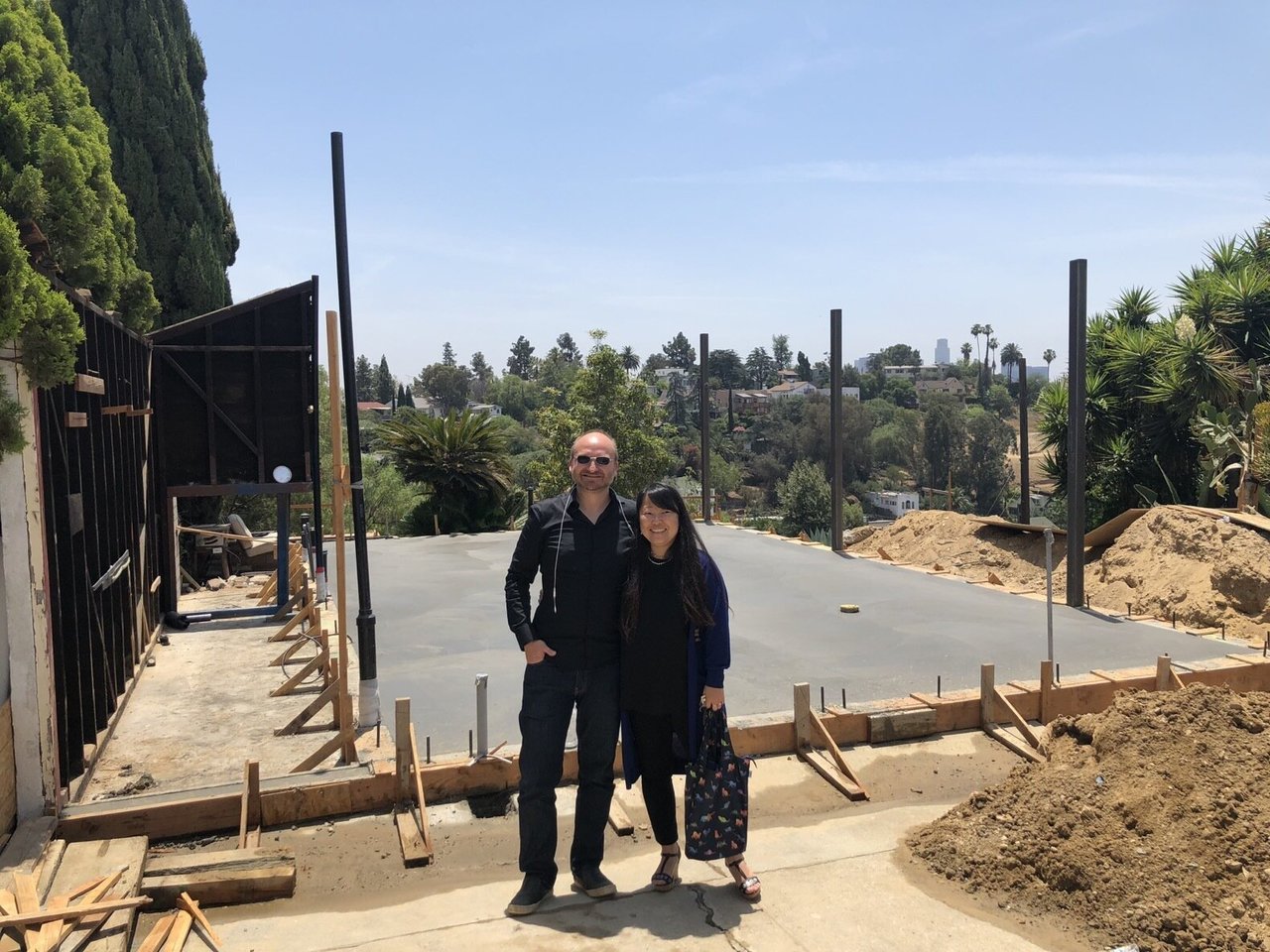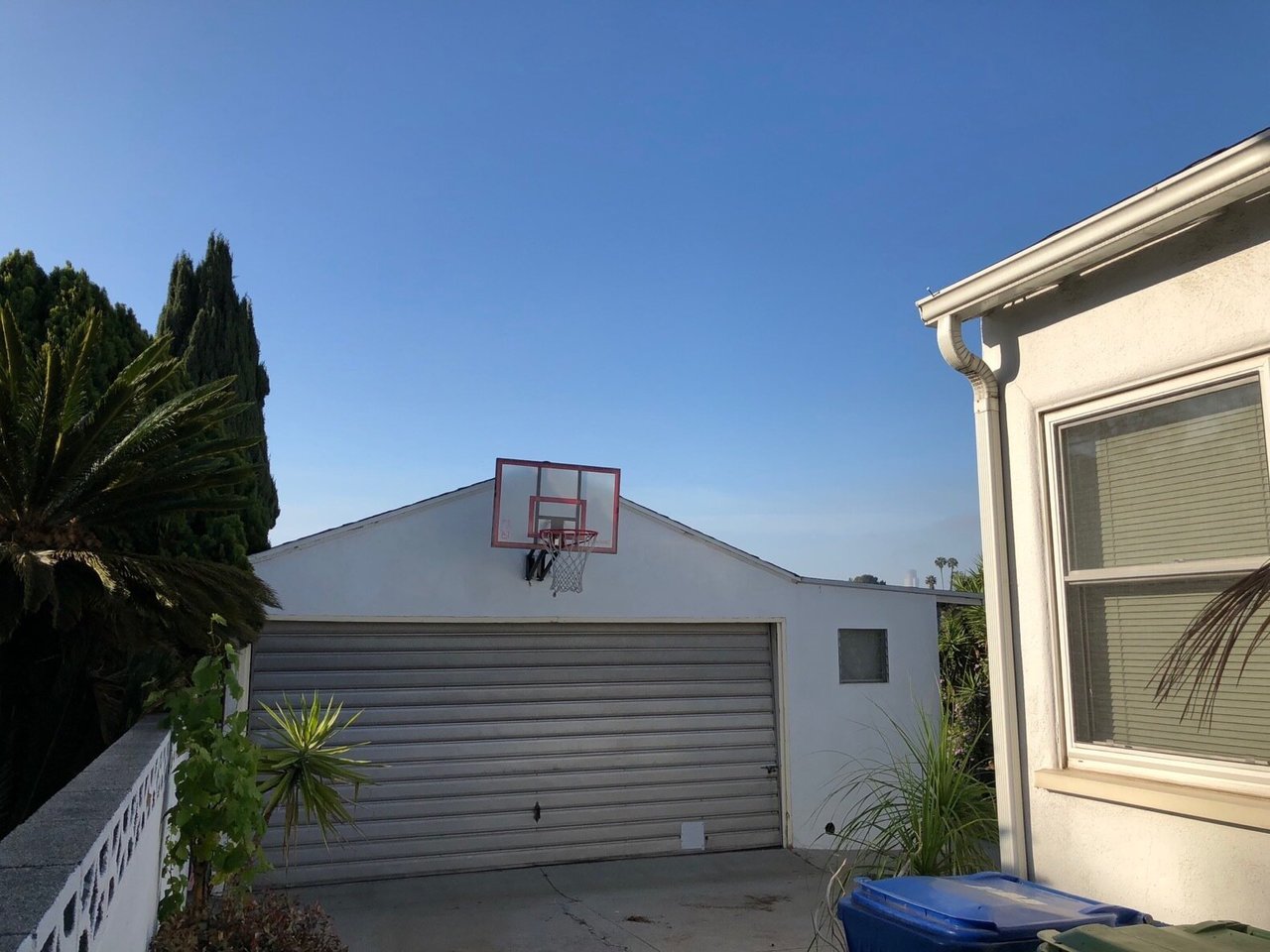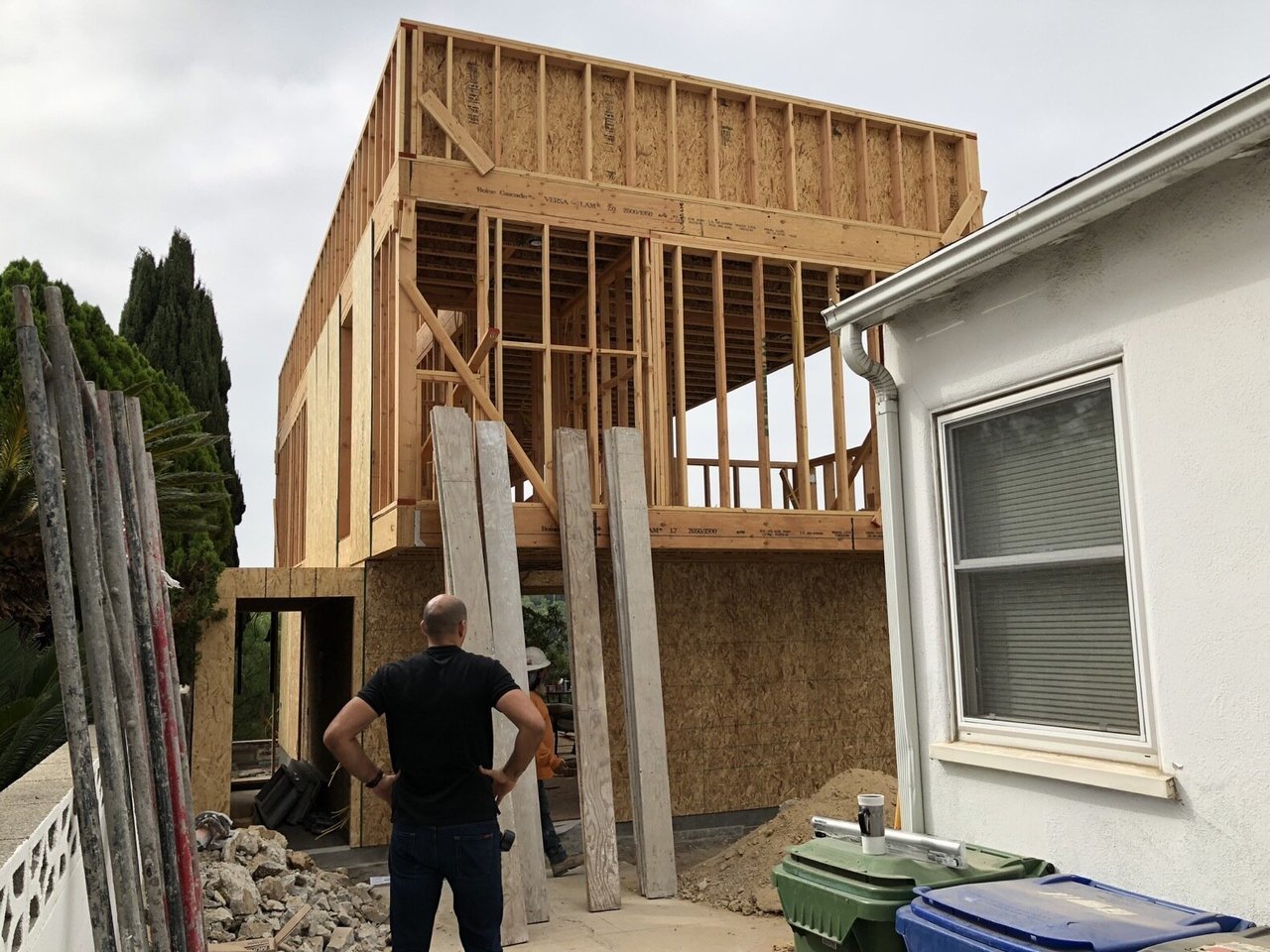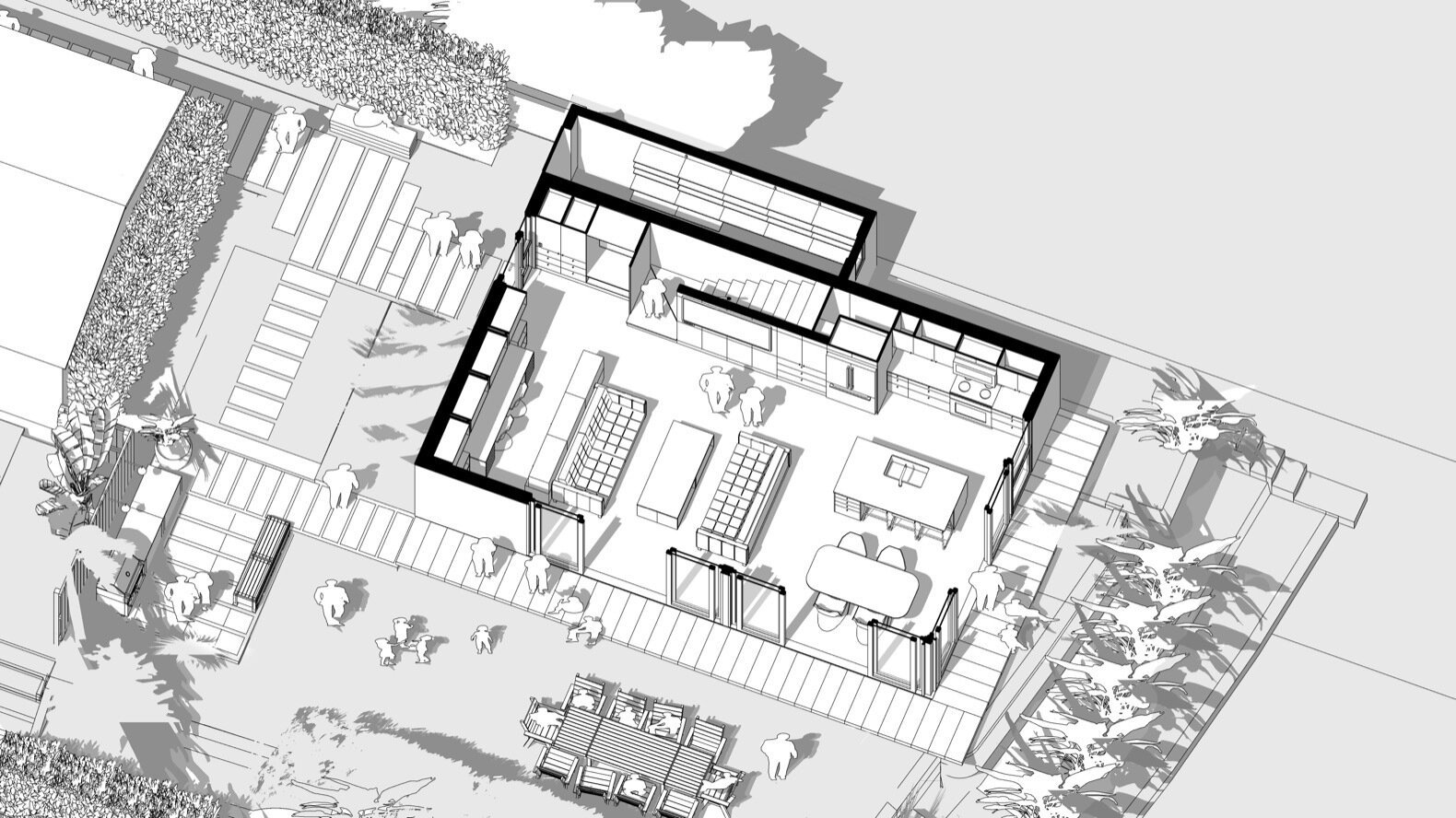 First Floor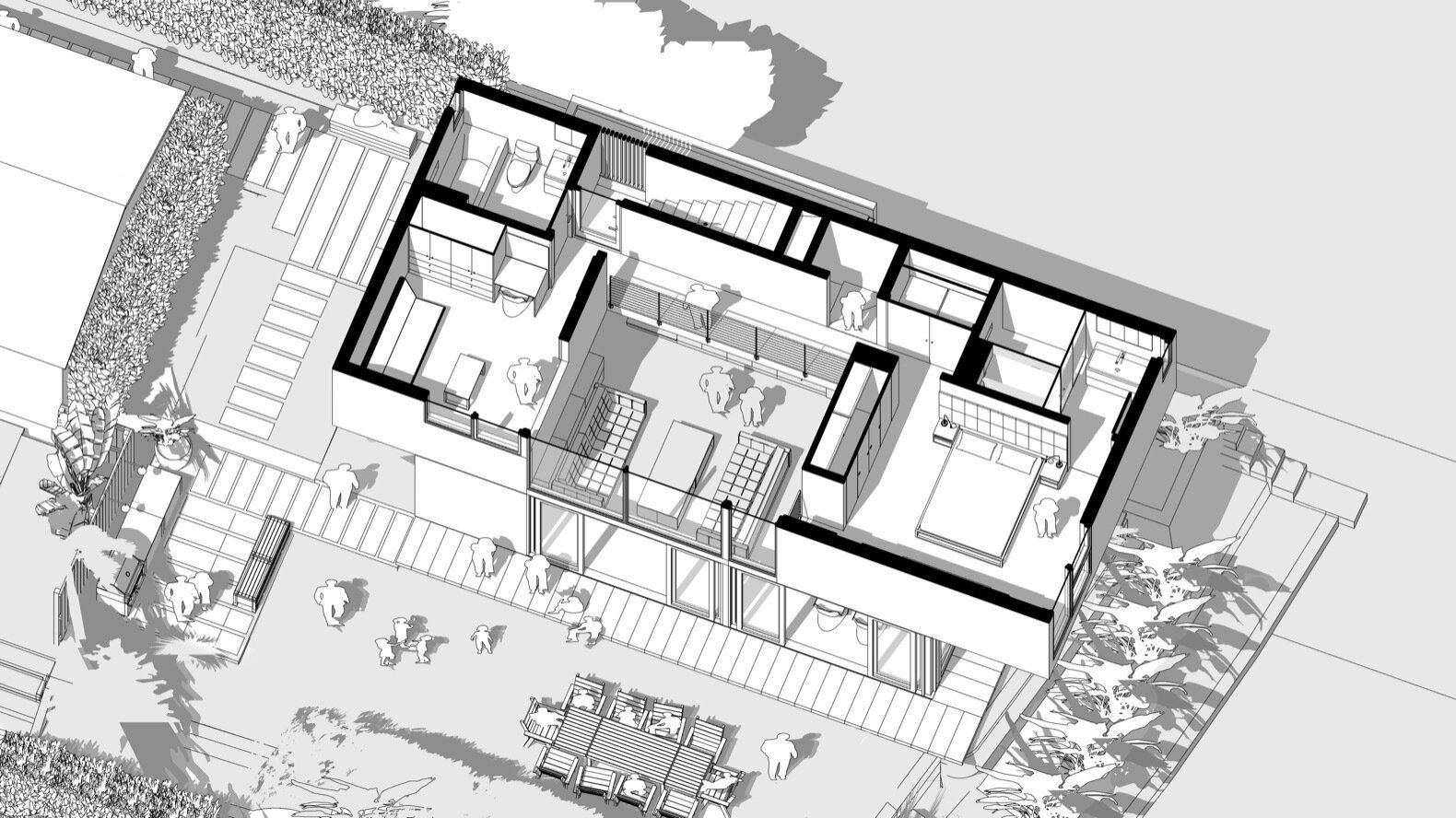 Second Floor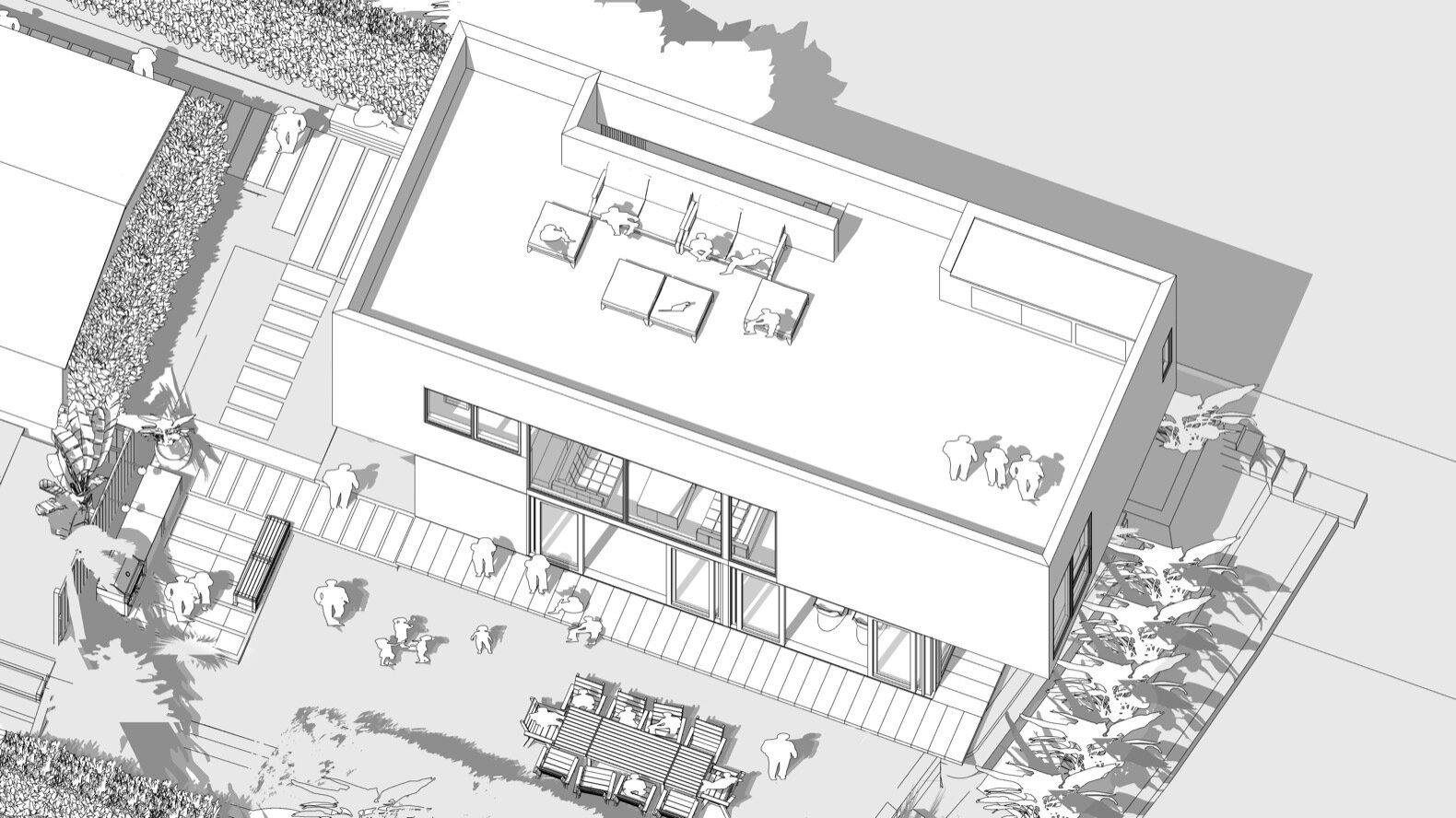 Roof