Whether following a scent wafting through Essex Street Market in Manhattan's Lower East Side or catching a glimpse of the vibrant awning on Delancey street, the sights and smells of the Indian restaurant Dhamaka are hard to ignore. Helming the kitchen is lauded chef, Chintan Padya, who tapped Wid Chapman of his eponymous architecture studio to design the restaurant's interior. Translating into "bang!", Chapman's design for Dhamaka is inspired by its name, and the notion of jugaadข"creating with what you have in an innovative and resilient way," he explains.

Working with two walls to create a unique visual statement, Chapman collaborated with artist Chris Wynter to create custom wood cutouts, treated to look like metal and painted with a mosaic of Indian iconography. All irregular shapes, Chapman says each is open to interpretation. His take is that the cutouts harken back to the meaning of dhamaka, noting that "they look like tectonic plates; parts of a whole that has been fragmented apart." The hanging lights, made from metal, project angular streams of light illuminating the dining area below.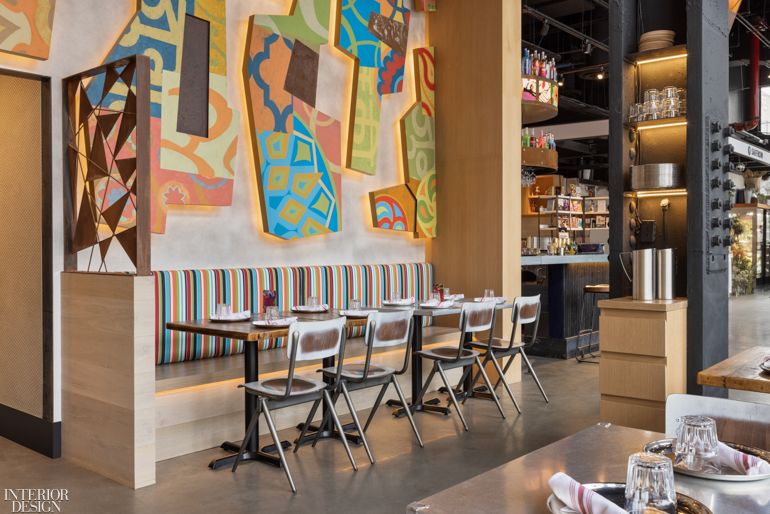 Metal cutouts continue the dhamaka theme. Photography by Will Ellis.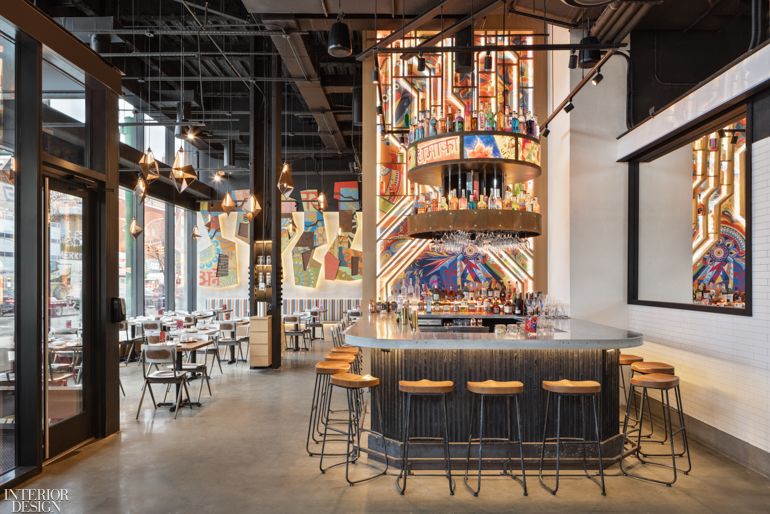 The spirit of jugaad is exemplified in the light fixture above the bar, a reclaimed piece of metal Chapman suspects was once an oil drum or truck wheel. Photography by Will Ellis.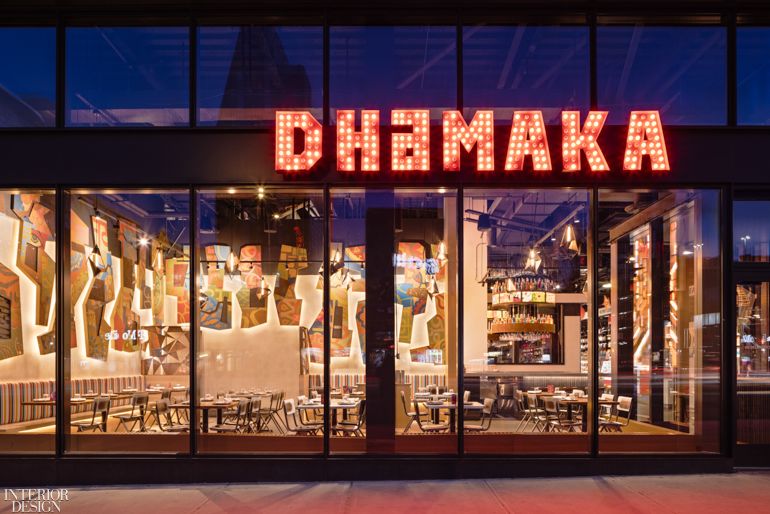 The restaurant's location, which is accessible from the street and through Essex Street Market, served as a "creative trigger" for Chapman. Photography by Will Ellis.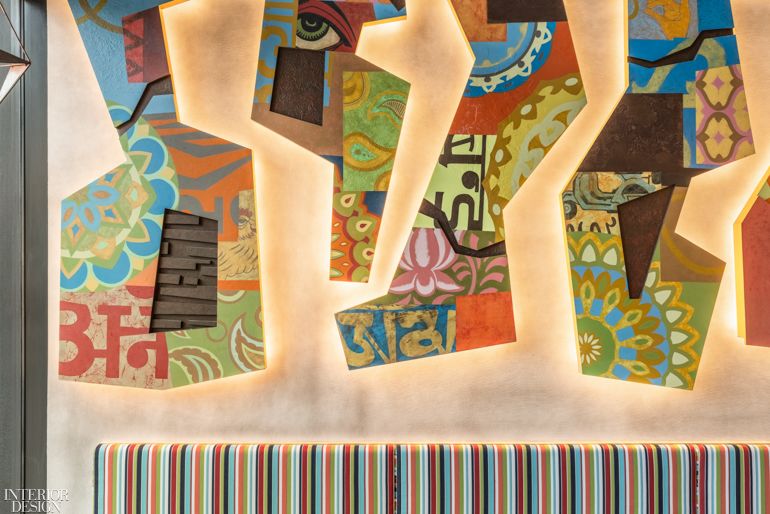 The booths feature a vibrant striped upholstery pattern that matches the colors in the cutouts above. Photography by Will Ellis.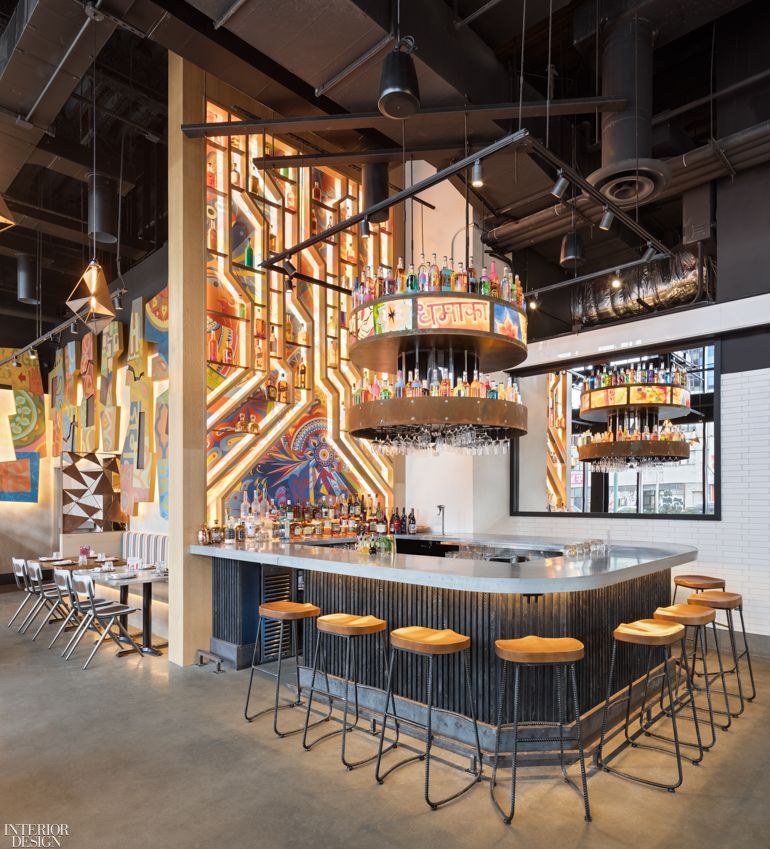 The graphic mural behind the bar is by artist Sean Maze. Photography by Will Ellis.