Get inspired by these stylish white living room ideas...

The below living room ideas illustrate how a white colour palette instantly lifts and brightens a room, giving it a fresh and airy feel.

Far from boring, white walls offer a great backdrop against which more colourful choices for furniture and accessories can stand out.If you already have statement furniture and artworks, then white walls will create a calming backdrop that allows them to pop without overwhelming the space.

White walls are endlessly versatile, lending themselves to both rustic and elegant styles. Paired with plain white walls, linens and natural materials help evoke a country look, while modern or mid century furniture creates a more classic and elegant space.

Plus, white paint can make a small spaces feel bigger and brighter – especially when paired with a mirror.

These rooms showcase how white living rooms can suit a whole manner of styles that are not the least bit minimal.


1. Use a white backdrop to make stand-out furniture pop

This white living room is a calm, serene space, with white walls and edited furniture.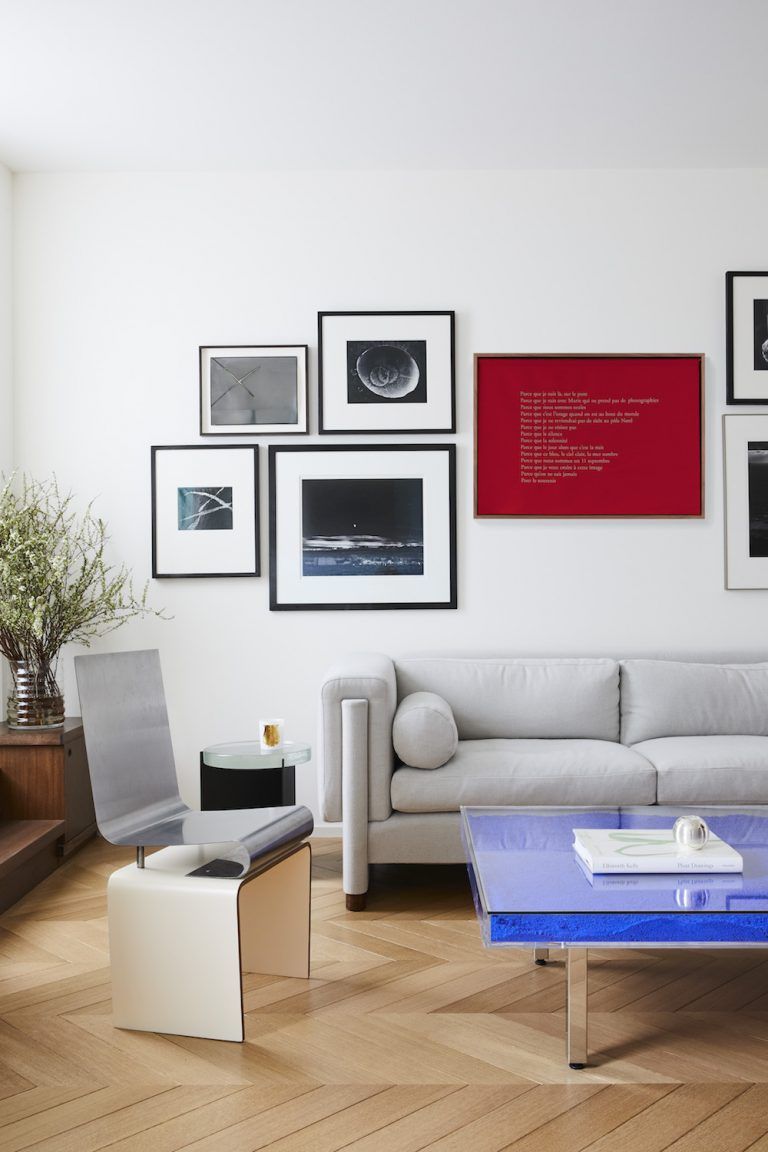 2. Use white walls to perfectly showcase black & white photography

Striking black & white nude photography adds a refined look to this white living room. On skinny legs, the furniture in this room seems to float above the floor, bringing a sense of weightlessness to the lofty space.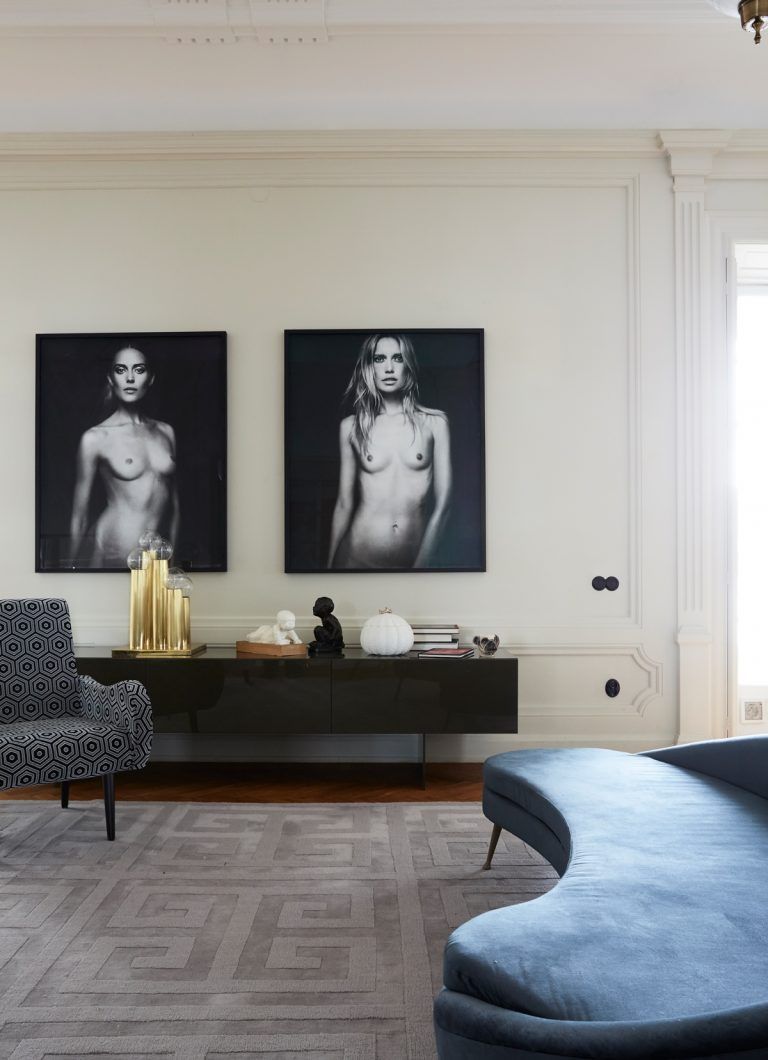 3. Hang foxed / antiqued mirrors for timeless elegance

Aged, foxed mirrors give this white living room a sense of grandeur and work perfectly with the room's plaster work, while modern furniture and a new fireplace keep the space looking fresh.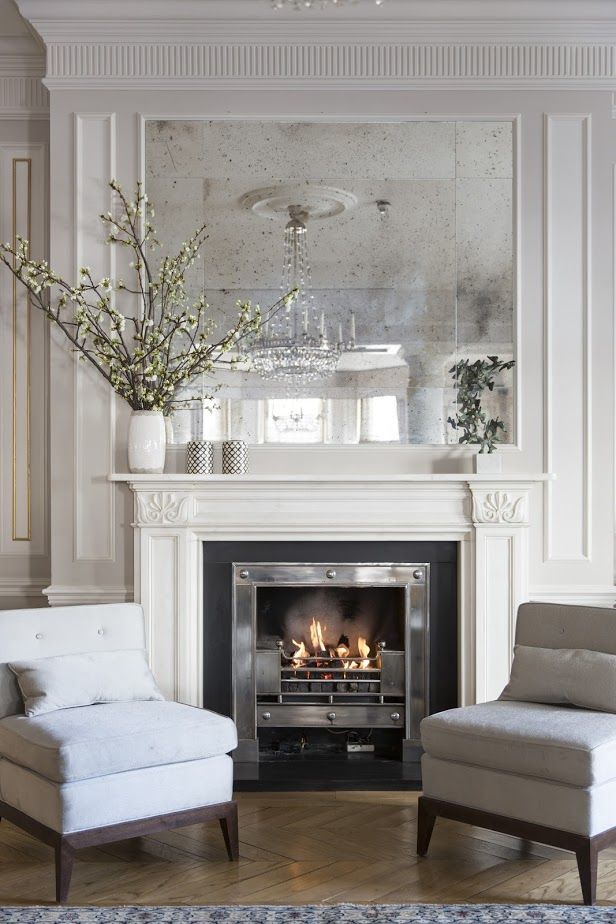 4. Punctuate a white scheme with black furniture for a bold look

Black pieces punctuate this all-white room. Found objects make this place a home, such as the painted Afghani chest, which rub shoulders with heavyweight Danish designs.


5. Add interest with oversized lighting, while sticking to white colour scheme

Here, a classic sofa is teamed with a funky pendant and a sleek glass table. It makes sense to mix old with contemporary here. The pale wood flooring brings the whole space together. In addition, a monochrome palette forms the backdrop and a tactile mix of natural materials, including linen, sisal and marble, features throughout.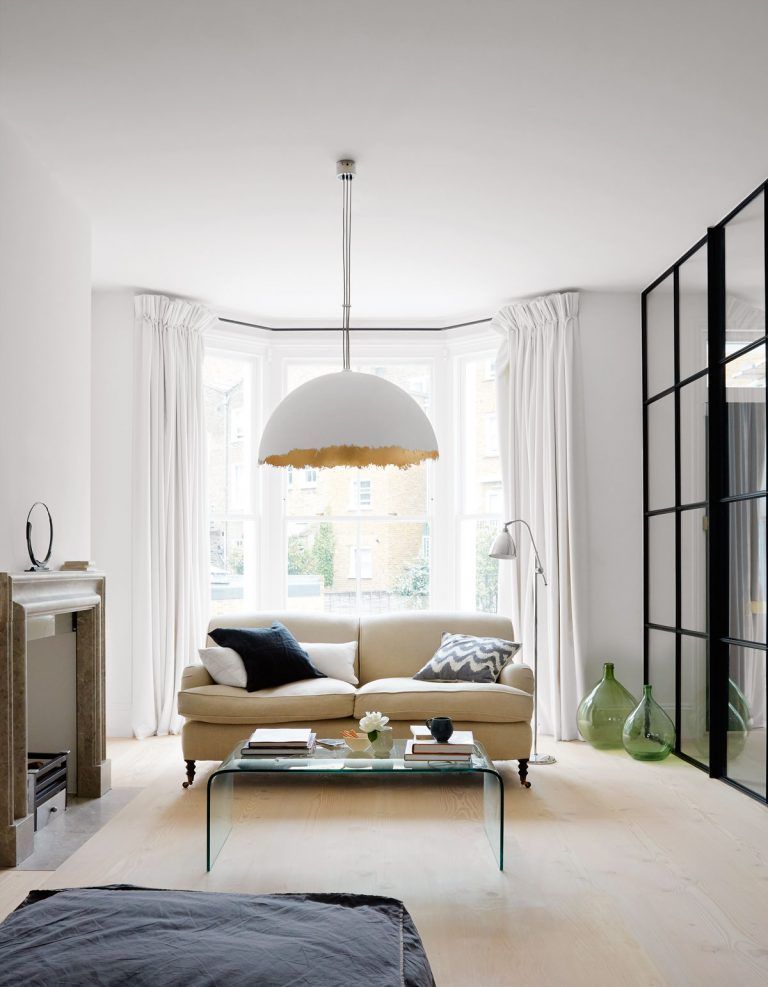 6. Go for linen upholstery and soft furnishings for a relaxed and rustic space

White walls, a tall, white ceiling, white linen sofa and sanded floors create a relaxed and rustic space.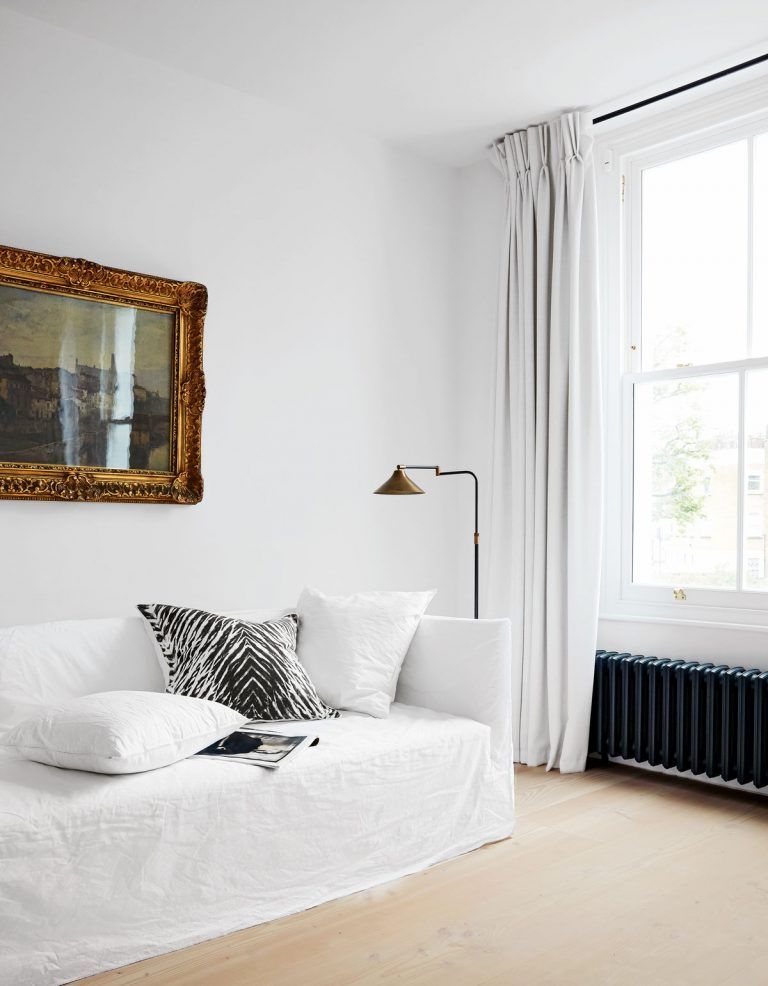 7. Incorporate sculptural shapes for softness

A simple white theme is made interesting through sculptural, rounded furniture and accessories that echo the curves of the living room. The sinuous pieces of mid-century designer Vladimir Kagan inspired the design of the bespoke sofa.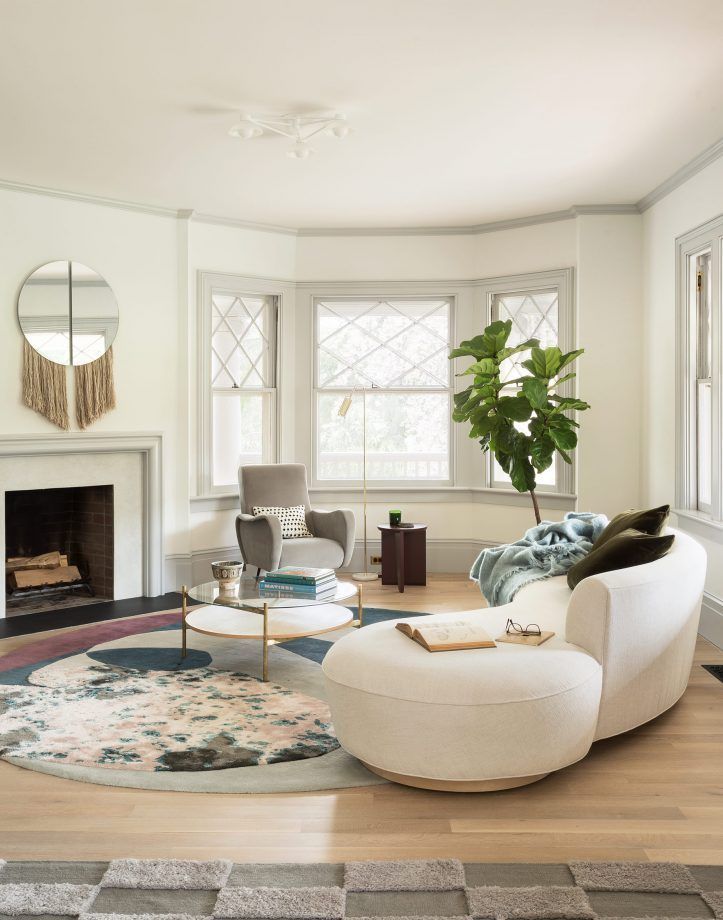 8. Go for sharp angles and bold colours for a modern, fresh take

The design of this living room was approached like an exercise in geometry. Shapes are perfectly balanced, so that the corners of the day bed are softened by the rounded mirror and the pastel rugs. The fireplace is inset with black tiles in a herringbone pattern, giving a traditional focal point with a twist.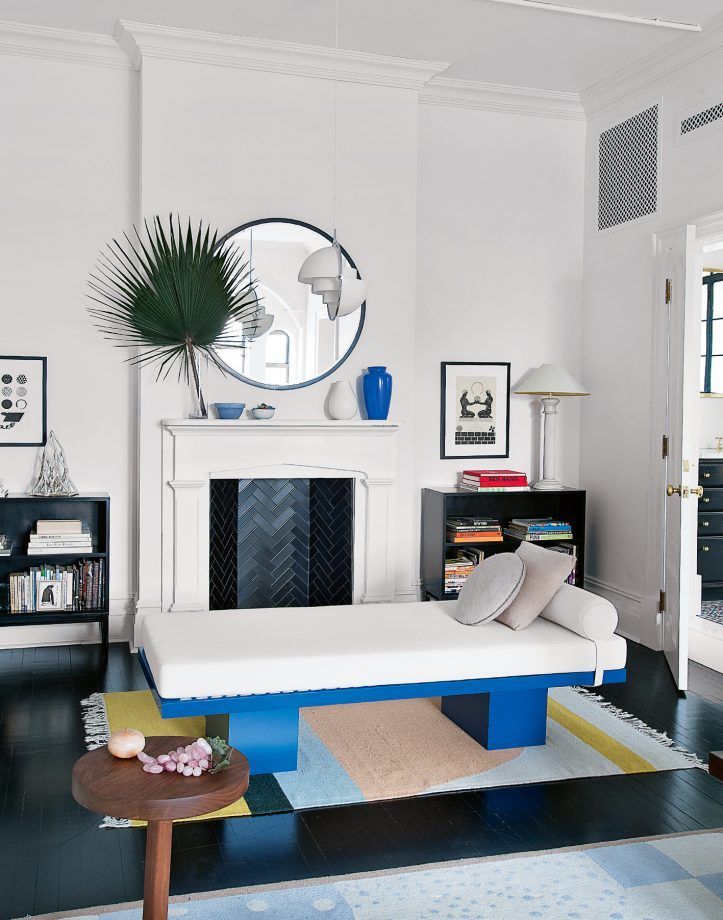 9. Choose durable, practical materials for busy homes

With small children and a dog living in this house, surfaces needed to be durable as well as beautiful, so easy-clean materials were used throughout, such as wool and jute rugs and outdoor fabric to cover the banquette by the window.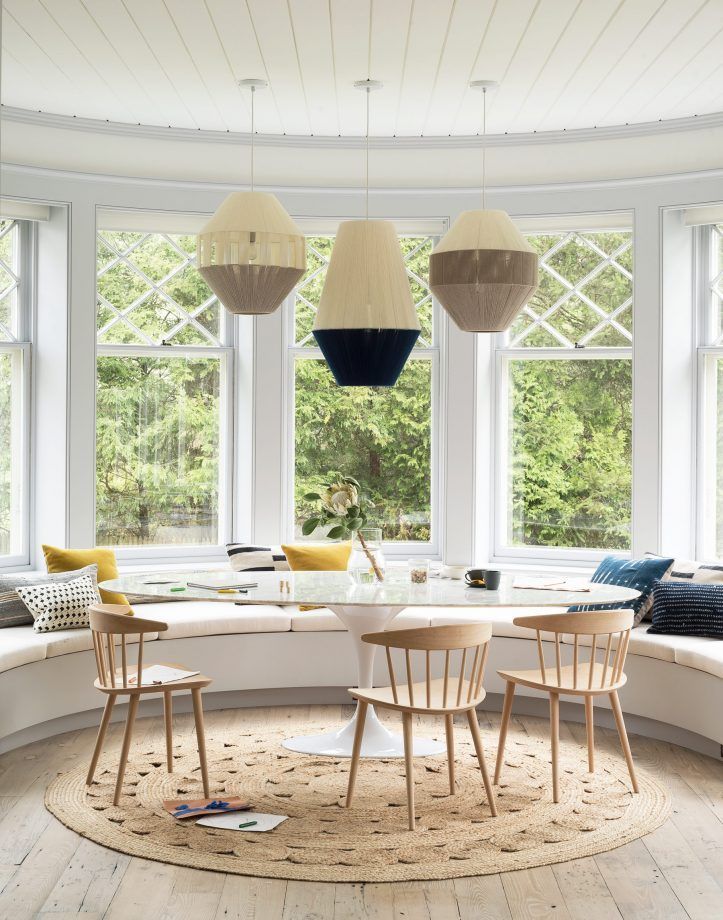 10. Add wood panelling for texture

Wood panelling, linens and natural materials work together to create a relaxed and rustic-inspired space. A squishy sofa and rustic bench subvert the grown-up panelling to give a relaxed take on Edwardian style. Chunky oak floorboards prevent the space from feeling too austere.