An absolute classic color, blue remains one of the most popular shades when it comes to decorating our homes. It's such a versatile hue that can move from soft and calming to dark and moody It can work in contemporary homes, traditional homes, with rustic country style or uber-modern minimalist looks. Basically, there is no home that blue, in some form, won't work in.

And because this color chameleon is so varied, it means you can quite easily pair it with most other shades on the color wheel. That being said, there are some that pairings work better than others, and you do want to be just a bit wary on how certain undertones will work together, so we asked the expert, Sarah Spiteri, Editorial Director of Livingetc, what colors work best with blue and how can you bring these combinations into your home.

'The principles of colour theory still very much apply when decorating with blue, but do also remember that really there are no hard and fast rules in color, so the best advice is to go with what you feel comfortable with and the colors you are drawn to.' suggest Sarah. So with that in mind, take a look at these gorgeous blue rooms and be inspired to refresh your color schemes.


1. Blue and white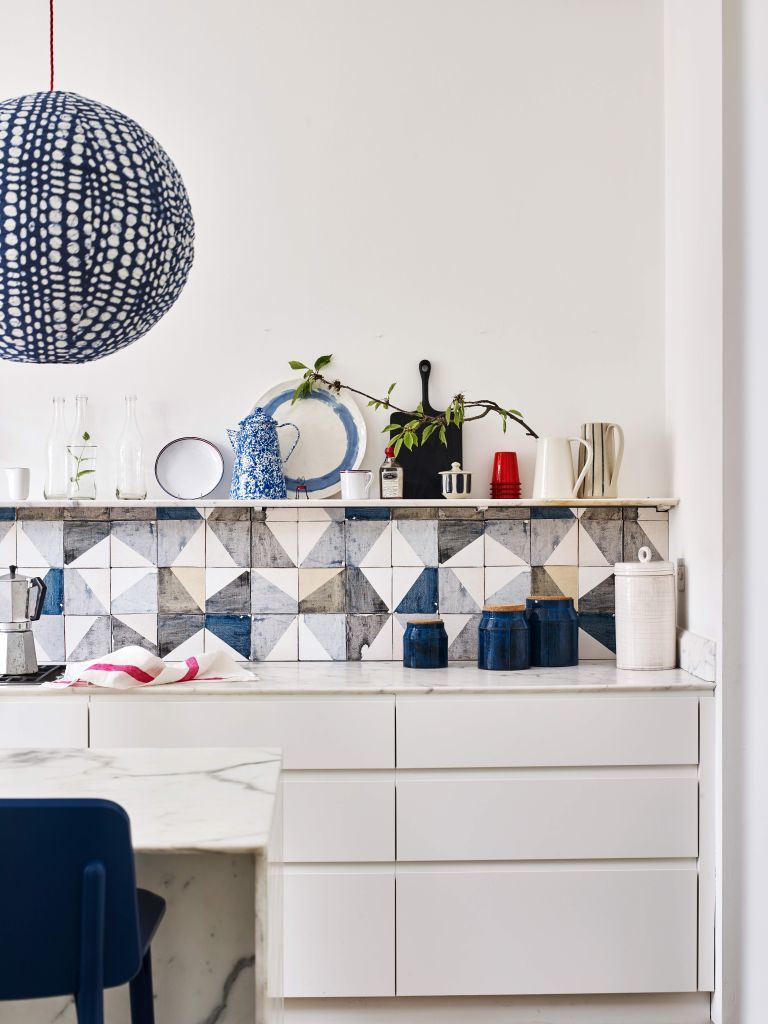 While you might associate blue and white with beach house inspired interiors, the combination in fact has many facets and can be just as sophisticated as it is relaxing.

'This is a trusted combination that manages to be both fresh and sophisticated all at once. It's a classic, age-old pairing - just think of Greek architecture or traditional Chinese pottery. And the success makes sense from a color psychology perspective.' says Sarah.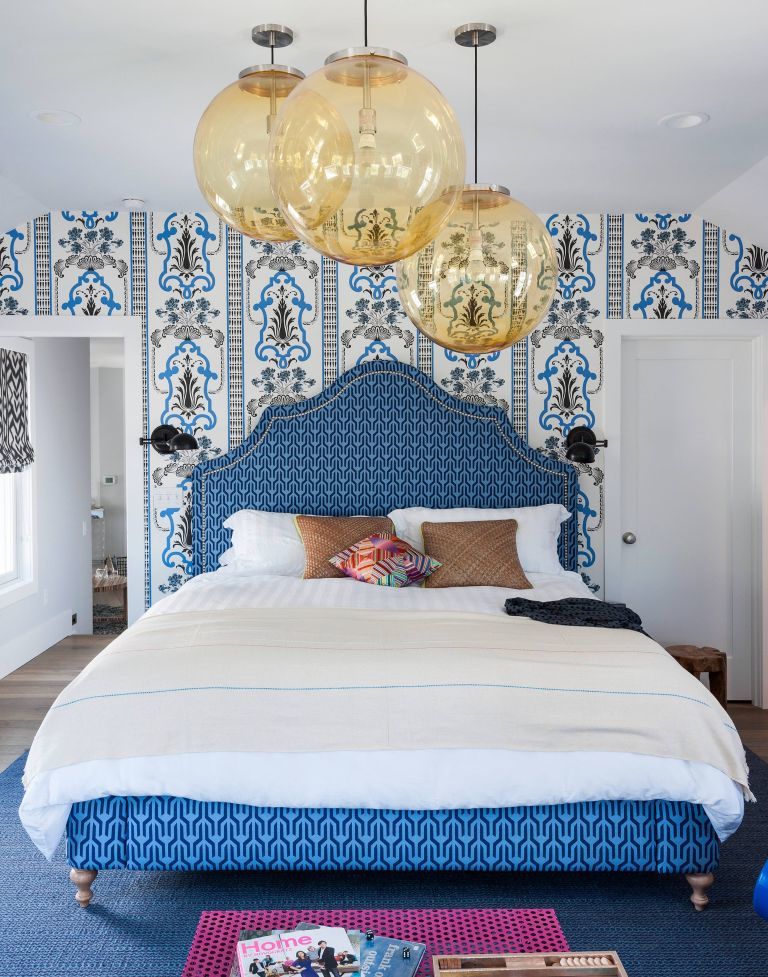 Blue and white is a pairing that can work in any room, but the serene and calming qualities lend themselves particularly well to bedrooms. When these shades 'are put together, you get the ultimate serene and tranquil space. That said if you do want something more stand out, the simplicity of the palette does allow you to be more confident with pattern.' says Sarah.

So take some inspiration from this blue bedroom idea and freshen up your space with a lovely blue and white wallpaper. Sarah is right – there's lots going on in this room and yet the simple color palette means the room doesn't feel overwhelming.


2. Blue and green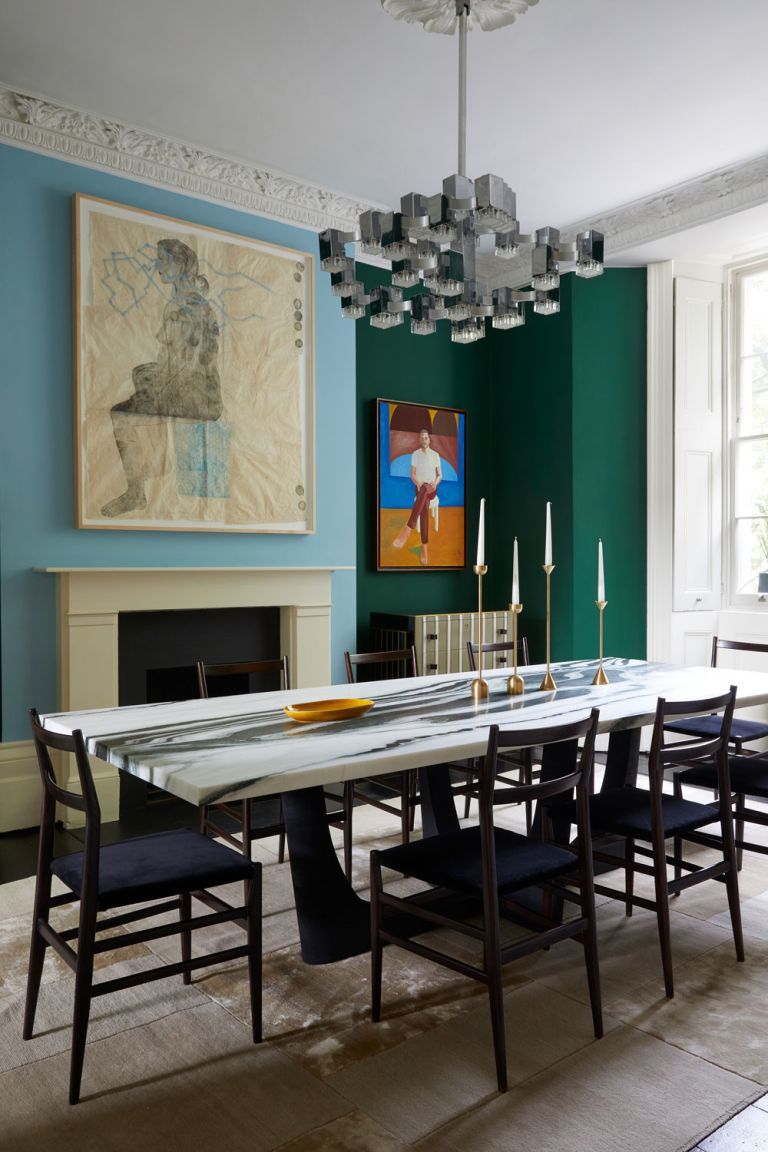 Blue and green should never be seen is something we all have seem to internalized and yet it's just not true. Blue and green come from the same side of the color wheel so it makes sense that these cooler tones would in fact complement each other.

'Blue and green are cool colors that look great together and always form a refreshing combination. Choose vibrant shades of these what we call "analogous" colors on walls and furniture for a bold scheme.' recommends Sarah.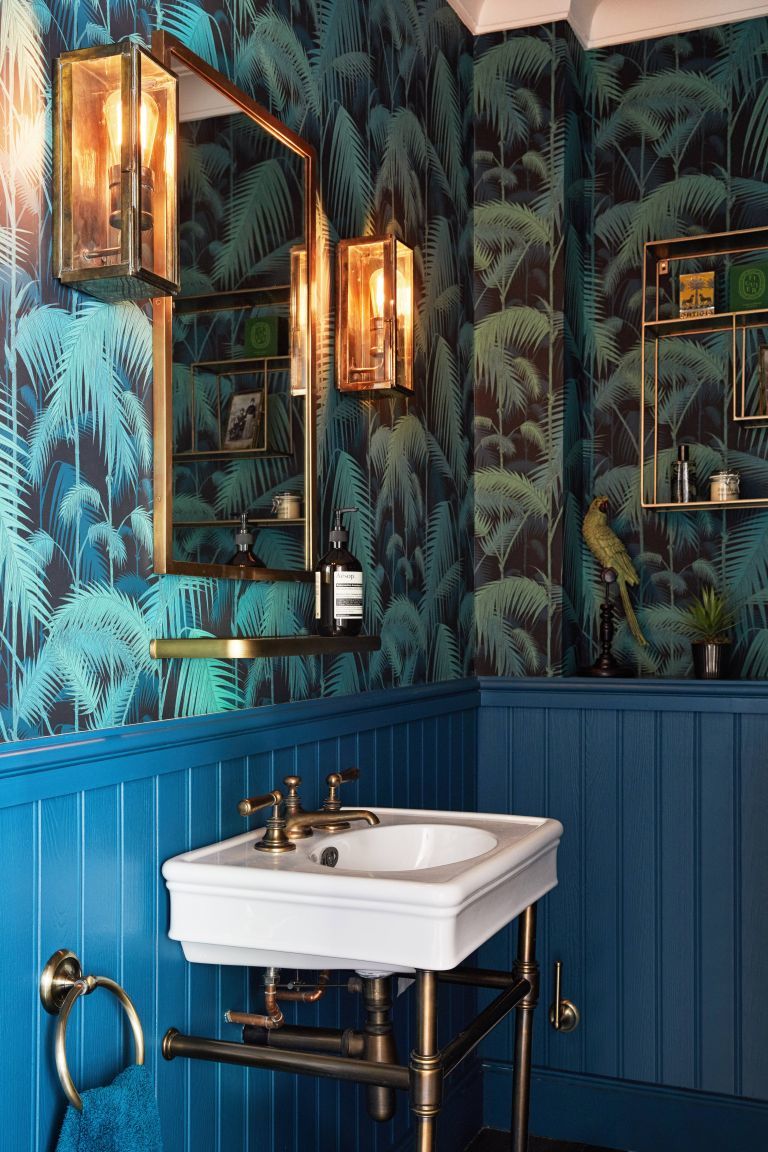 'The emotional effect of decorating with blue and green is always positive. Green is the color of balance, calm and compassion, while blue is peaceful, orderly, and soothing. A good accent color with blue and green is pink, either a flash of soft blush or hot neon.'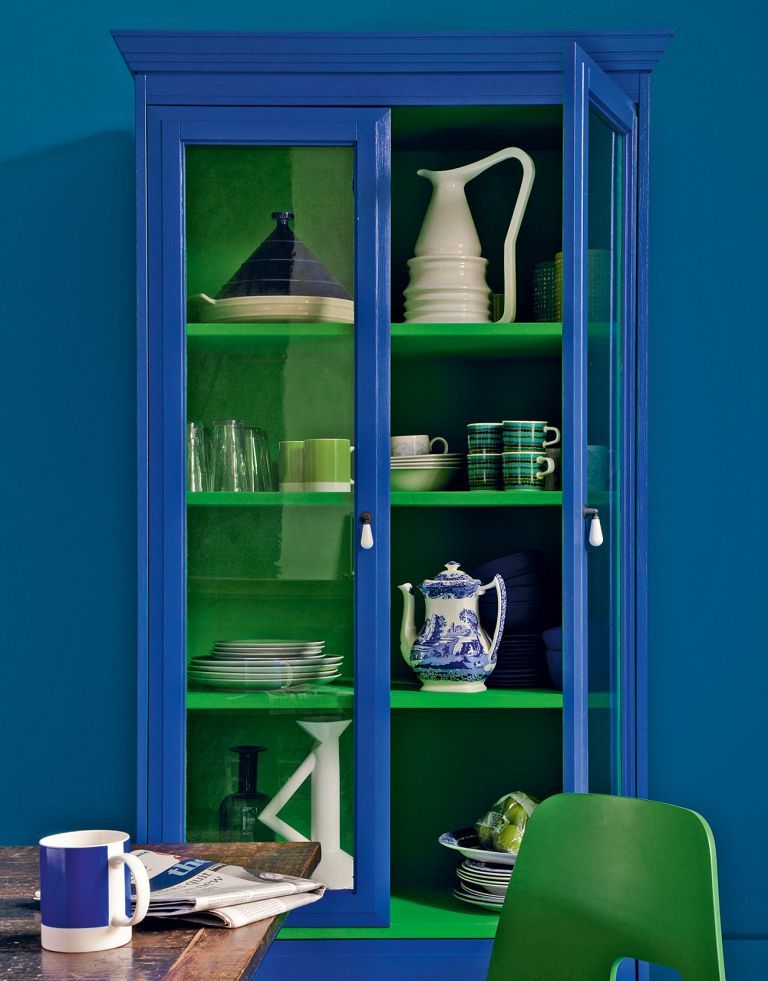 Plus, you can make this combo as statement or as subtle as you like. The dining room above combines two very vibrant primary hues which are always going to create a very bold look, especially when they are the only two colors in the scheme. But you could tone it down and opt for a light blue and deep forest green and add in a third neutral color for something more subtle.

Falling for green? Check out our guide to the best colors to pair with green too.


3. Blue and grey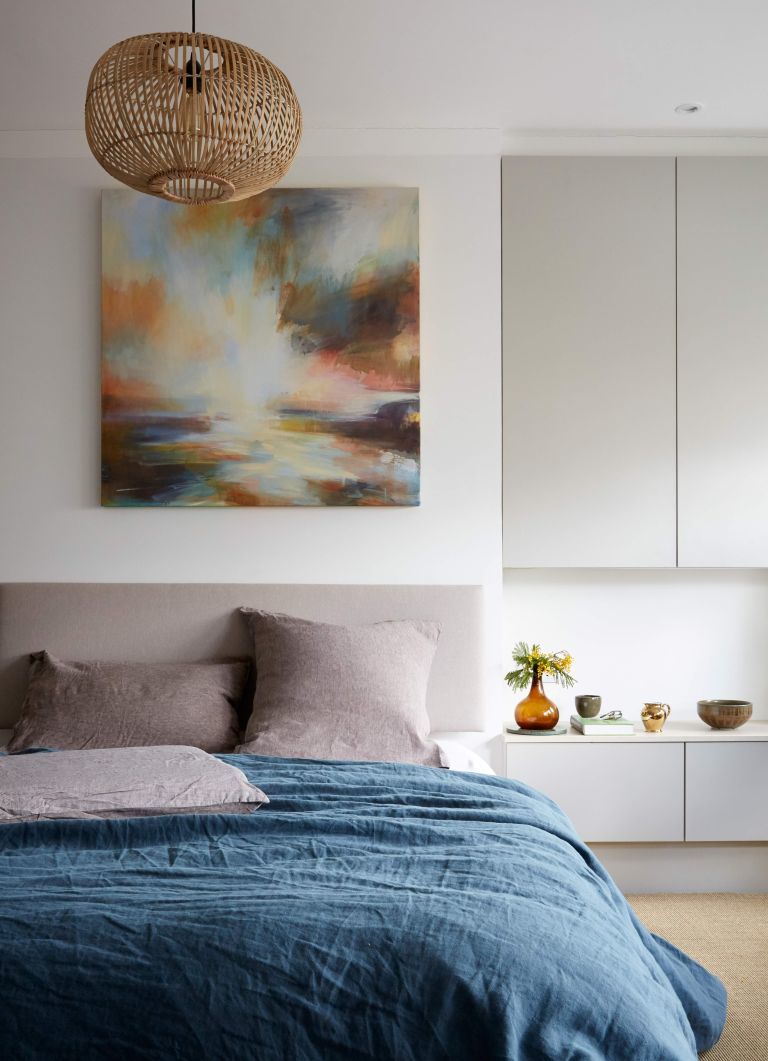 A very cool-toned combination, blue and grey is a well-loved pairing that's perfect if you are a neutral lover that wants to introduce just a touch of color. Paired with the right grey, something warm and taupey, blue almost becomes a neutral too as can be seen in this bedroom with this lovely slubby bedlinen in a denim blue.

A just a general rule, pair warmer, more muted blues with warmer greys for almost a tonal look. And for bolder or more primary blues opt for cooler, light greys to add contrast.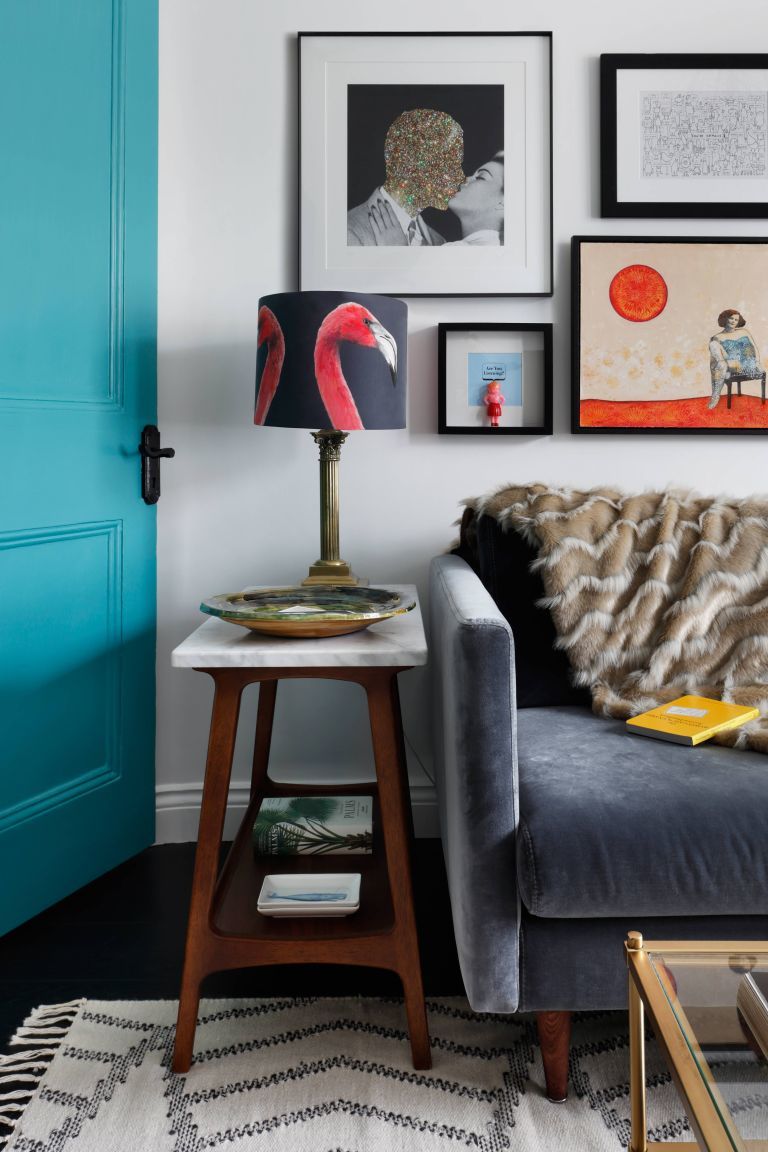 And if you want to go bold with your blues, grey can work as part of the color scheme too. Case in point with this living room. The deep charcoal grey of the sofa balances out the vivid pop of blue, making it feel fun but still sophisticated. The heavy dose of clean white on the walls helps too.


4. Blue and orange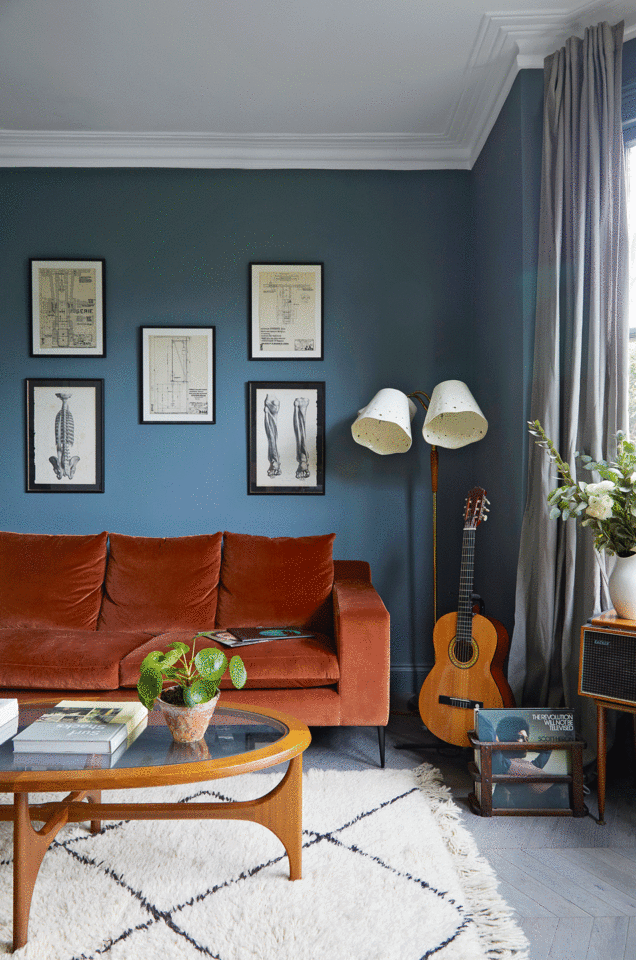 'These are complementary colors, which essentially means that they sit opposite each other on the wheel. Although pleasing to the eye, these create a high contrast, so use them when you want something stand-out.' explains Sarah. 'Ideally, use one color as the lead, to create a backdrop, and then introduce the other as accents.'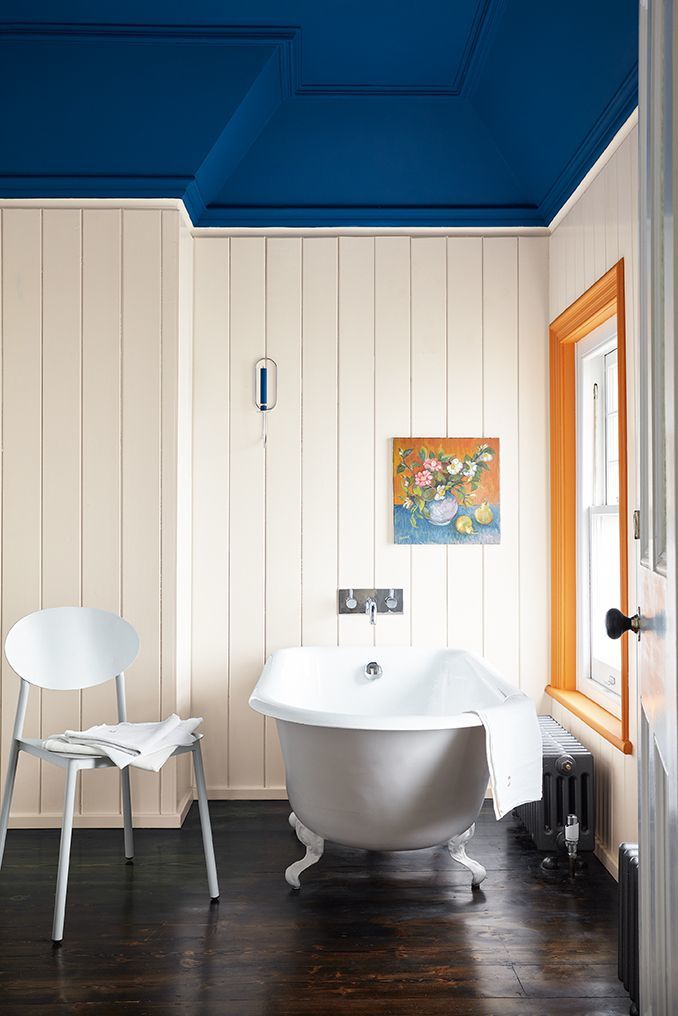 And accents don't have to just come in the form of paint either (although we are loving the pop of orange paint around the window in this bathroom) you can use your furniture and materials too. For example, pair orange-tinged leather handles with a blue kitchen for just a touch of contrast. Or add a single statement piece in a bold orange velvet to your living room.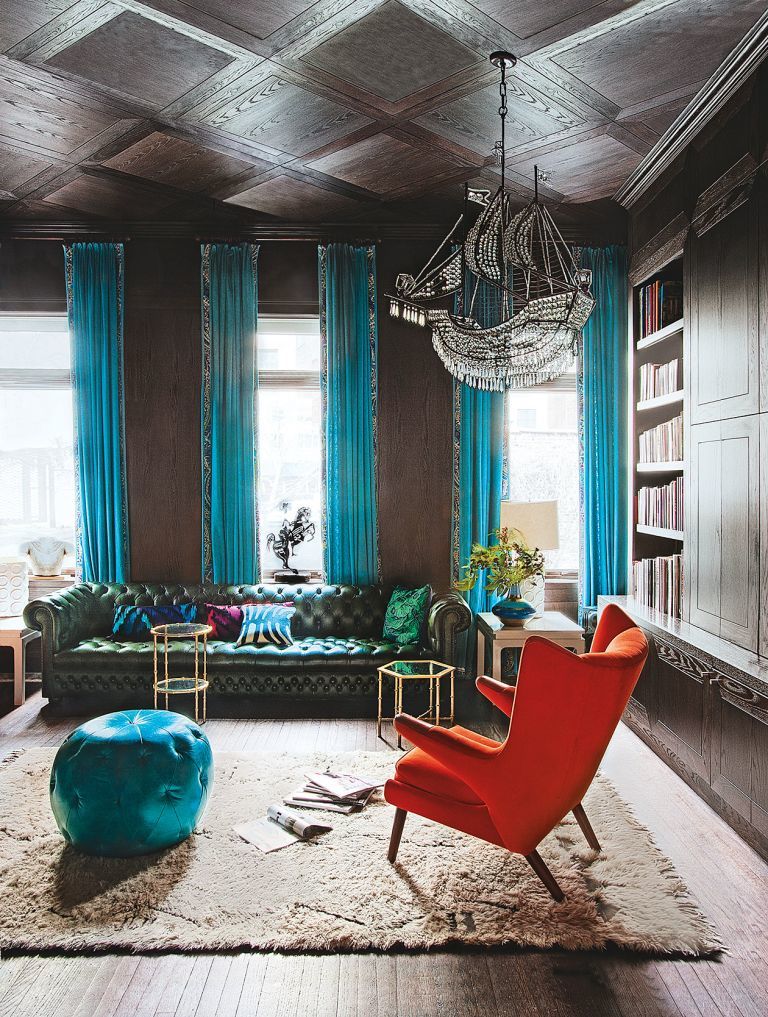 'Remember, you can use tints and shades here; a lighter tint of blue contrasted against a darker orange, for example.' advises Sarah. 'A color combination that works well in a dining room might be dark inky blue on the walls with pops of vibrant orange.'


5. Blue and red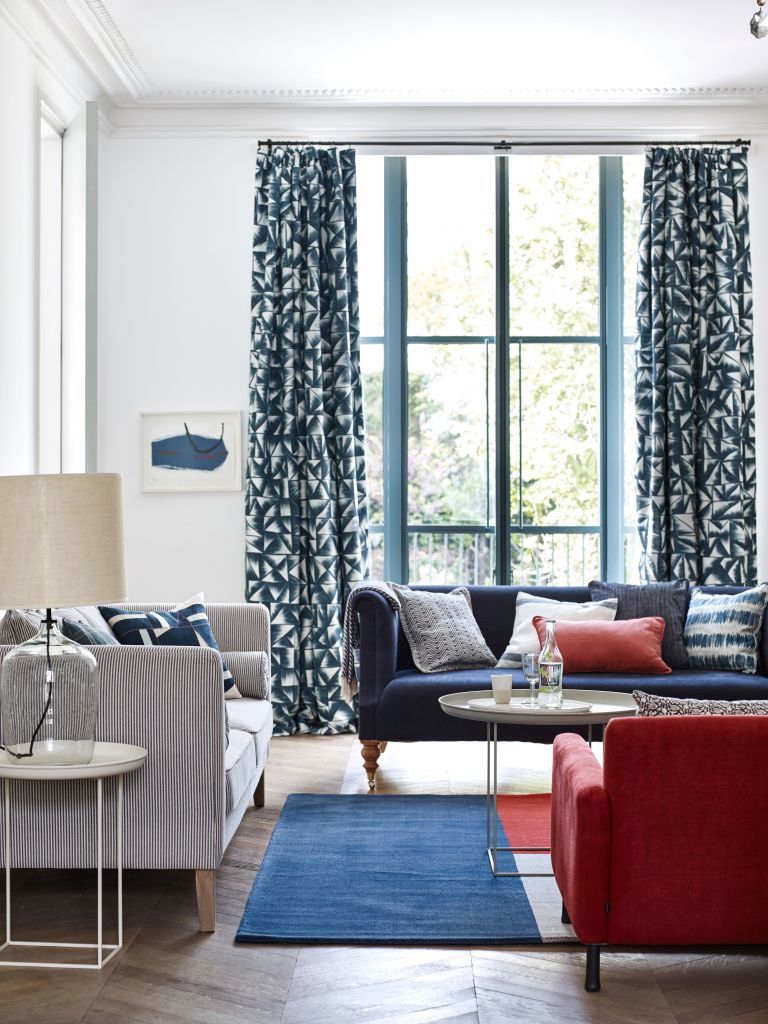 Red is having a bit of a renaissance in the world of interiors right now, and while it can be a bold shade to decorate with, it can be balanced out when paired with a calming blue.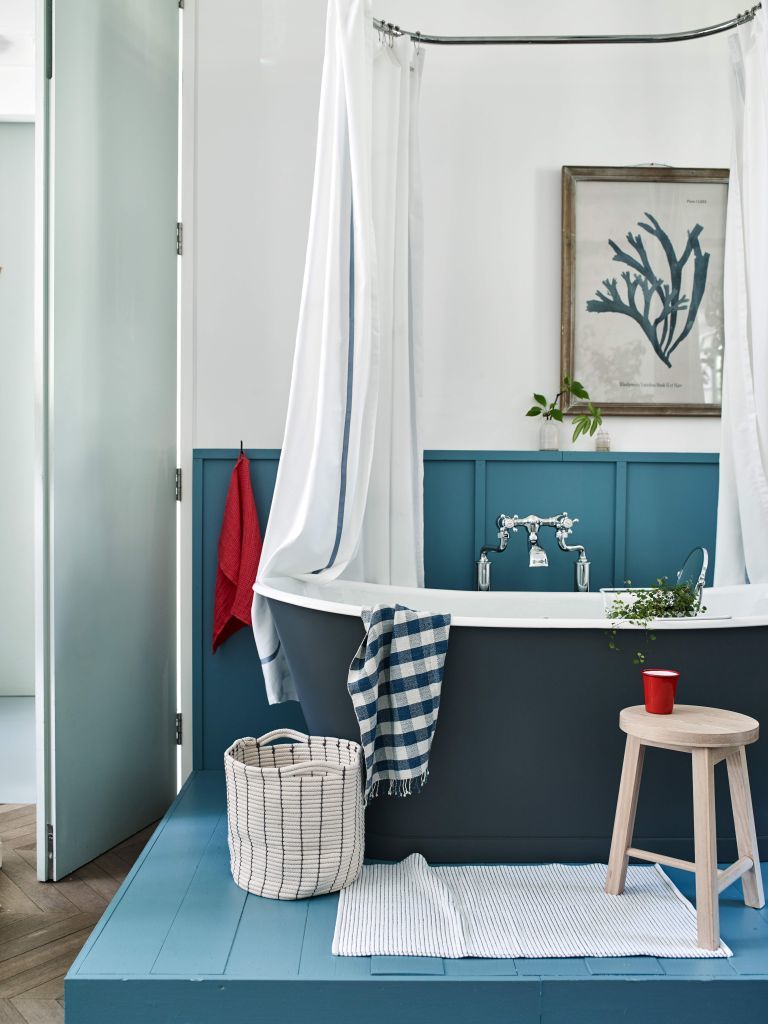 'There are two ways to play this color scheme.' explains Sarah. 'First, sky blue and red. This is a combination often found in vintage textiles that seems particularly popular right now.'

'You can also opt for a more poppy scheme by mixing deep navy with a pillar-box red. Although vibrant, this is still a fairly timeless combination. We'd tend to suggest that red is used as the accent color on furniture or fabrics, with navy as your lead color.'


6. Blue and pink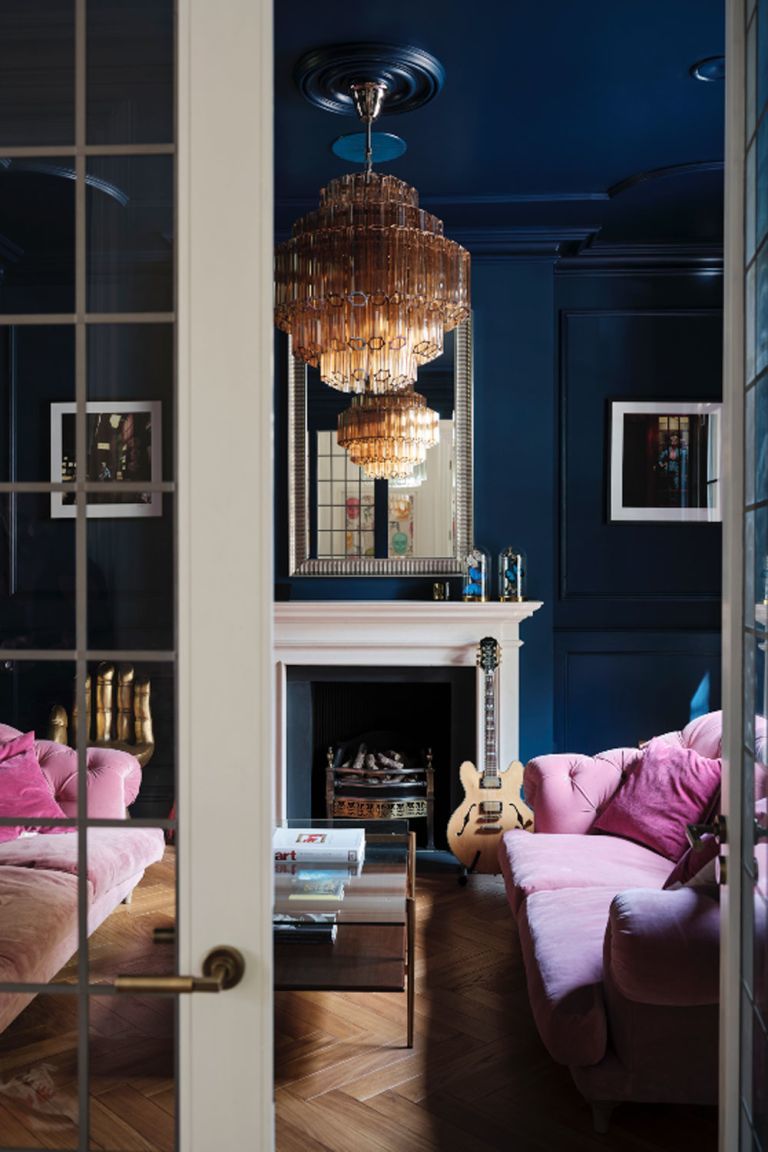 Perhaps more approachable than red and blue, pink and blue are an ever-popular combination. Plus, there are so many different looks you can create with this pairing, from the very bold with deep navy blues and blush pinks, to the very light and fresh with seafoam blue and coral pinks.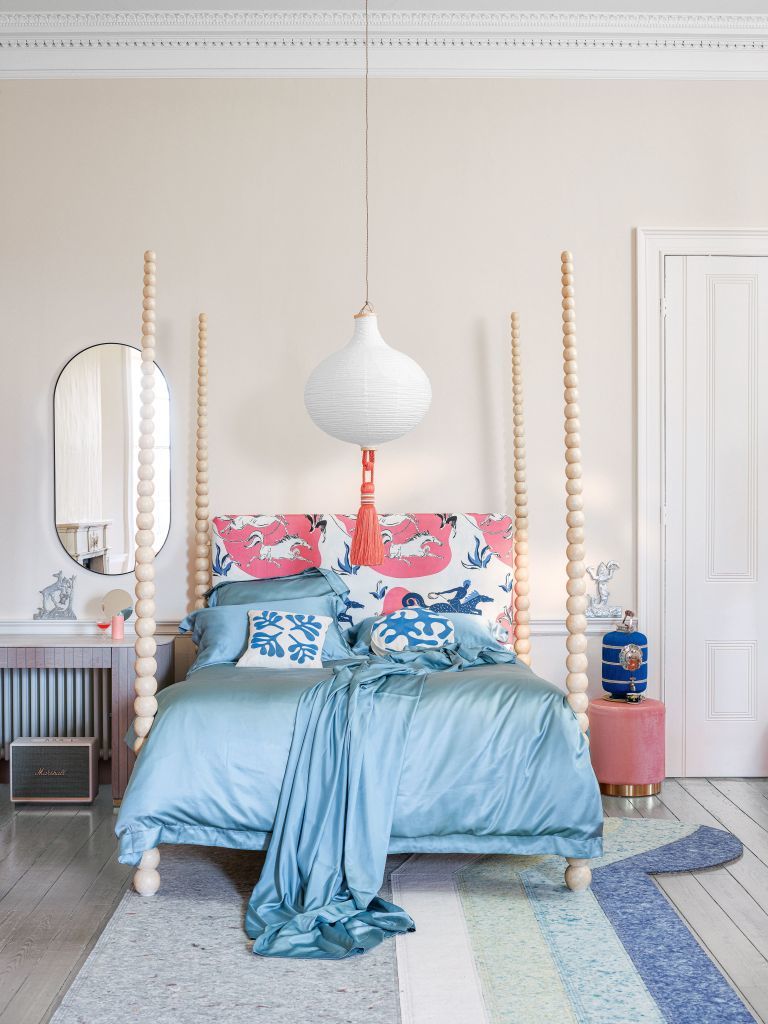 It's a combination that works in all rooms, but it does look particularly lovely in this bedroom. The blue is calming and serene and the pink adds some punch but also warms up those cooler tones – it's the perfect balance.


7. Blue and Blue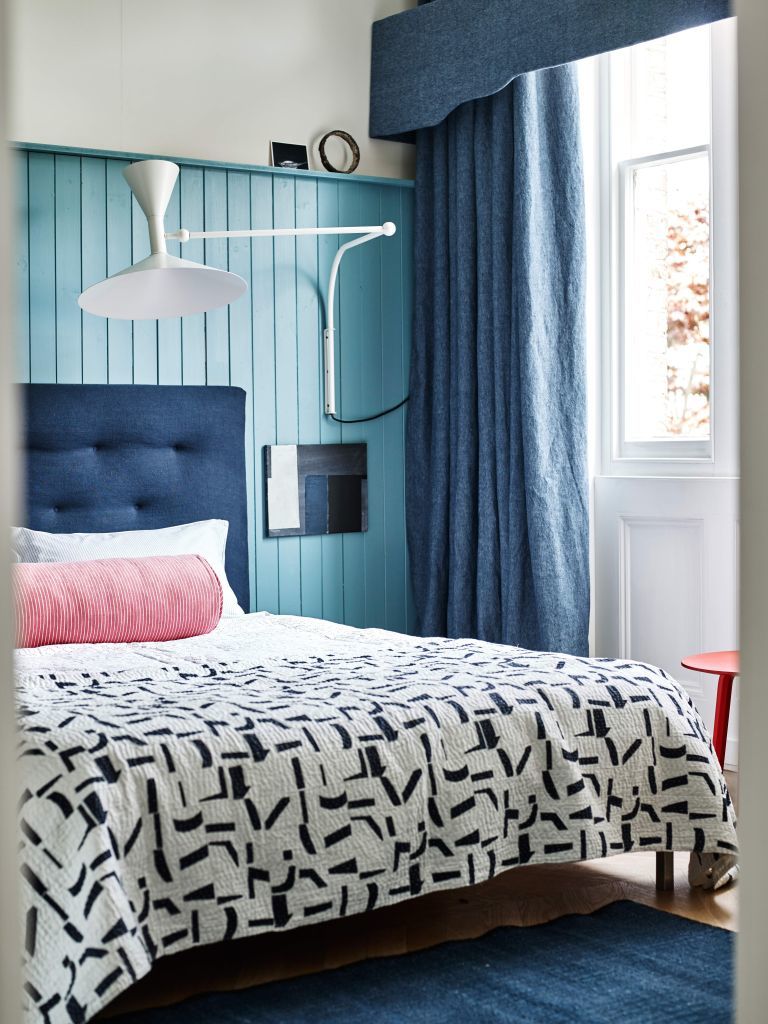 And lastly, a wonderful color to pair with blue is more blue. 'If you're a through-and-through fan of the color, mix multiple shades of blue into a monochromatic scheme. This is sure to have a calming, stabilizing effect on a room.' recommends Sarah.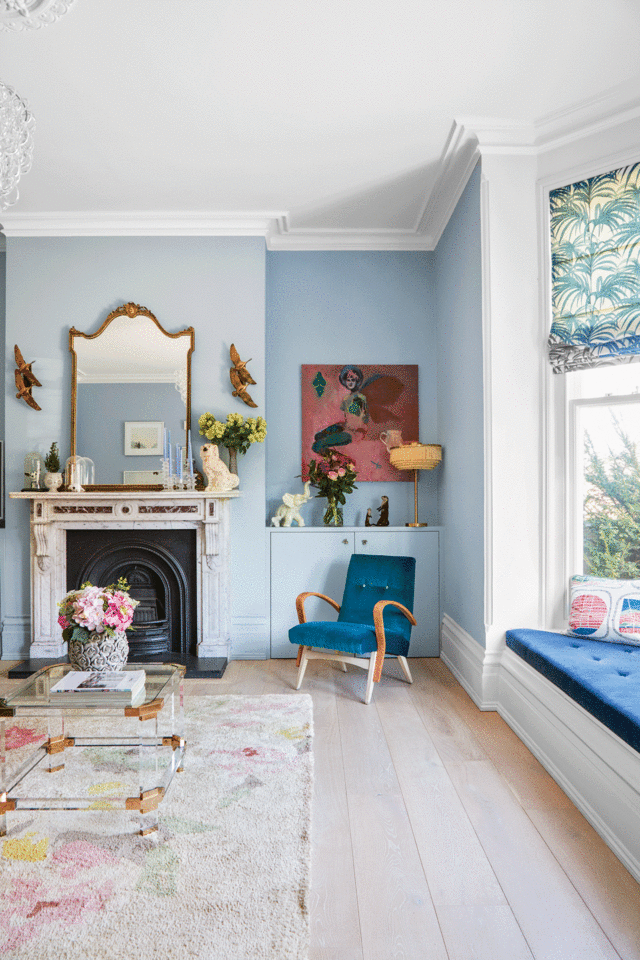 'To make sure the combination sits well together, look for blues with similar undertones, such as a blue-green turquoise and dark teal. Repeat the hues across walls, curtains, rugs and accessories to create a rich, layered look. Then introduce a variety of fabric textures and patterns of different scales to bring depth.'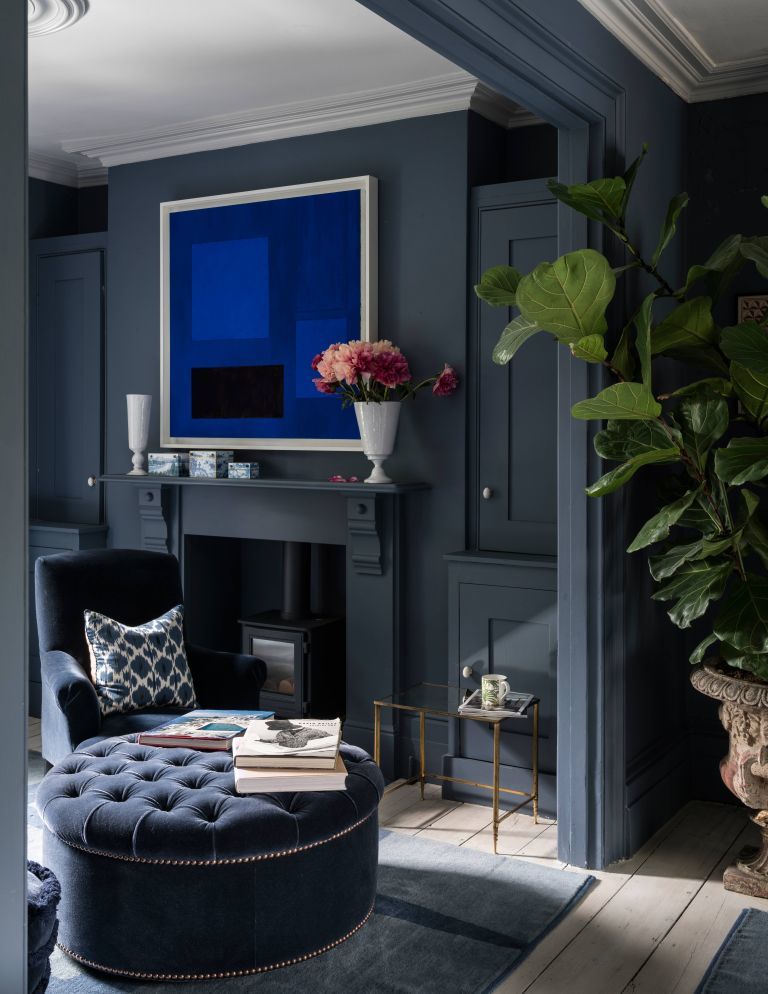 If you are dealing with a small room, a monochromic color scheme works really well. Especially if you go all out and paint the walls, woodwork and choose furniture to match. As Sarah points out 'it is a common misconception that dark colors shrink a room. Indeed, the successful decoration of a small room revolves around tricking the eye into making it appear larger.'