Are you considering a new paint color for your next room refresh or DIY project? While paint can change the look of furniture and even an entire room, its chemicals can also cause a range of adverse health effects and contribute to air pollution. But here's the good news: healthier paint options do exist, and many are available online so you can shop from the comfort of home. Use this guide to learn more about volatile organic compounds (VOCs), their impact on air quality, and weigh your buying options.


What Are VOCs and Are They Harmful?

VOC is an acronym that stands for volatile organic compounds. The Environmental Protection Agency describes them as "organic chemical compounds whose composition makes it possible for them to evaporate under normal indoor atmospheric conditions." Essentially, this means that VOCs are the invisible chemicals we smell when bringing paint products, building supplies, and even new furniture into our homes. The evaporation process is referred to as "off-gassing," and it can last well after the new paint smell is gone-potentially several years.

What are these chemicals exactly? Formaldehyde, d-Limonene, toluene, acetone, and ethanol (and more) fall within this category. Consumers have experienced short and long-term health effects, including headaches, respiratory and skin irritation, central nervous system issues, and even certain forms of cancer. According to the EPA, VOCs can be up to two to five times higher indoors. However, there are steps you can take to reduce the levels in your homes.


What Is the Difference Between Low-VOC and Zero-VOC Paint?

Laws and regulations around VOCs change often. Complicating things further, VOC regulations can also differ from state to state. While low-VOC paint lines are widely available and used, they still contain the chemicals mentioned above and off-gas harmful fumes, though less than traditional paint products historically. The main differentiator is that brands offering zero-VOC paint do not add VOC chemicals to their mixtures, resulting in a product that might only have trace amounts if any.

So, now that you know what VOCs are, what can you do about them? As you select colors, look for paint companies that meet zero-VOC emissions standards (containing 5g/L or less of VOCs), and are willing to disclose their test results to consumers. It is also important that a zero-VOC paint brand does not include VOCs in their tinting process either. VOCs can be present in the colorants even if they are not present in a base paint mixture.


Consumer Emissions Resources

With paint aisles filled with green labels, nature-inspired designs, and non-toxic claims, it can be hard to know how to pick the best product for your project. One thing to pay attention to: If an eco-label certification is on a can, be sure it is an emissions test approved by the EPA.

The Greenguard label is a widely trusted label you might have already seen. Greenguard tests for VOC emission levels and offers a range of certifications. The Greenguard Gold Certification is the most rigorous and is a good indicator of safety. Consumers can also use Greenguard's website to search for other low-emitting, eco-friendly products. Spotting Greenguard's green badge on a product indicates that it has been tested and that it lands within its range of emissions standards.

Earth-friendly resources like Building Green or an online retailer such as Green Building Supply are also available to help with the shopping process. Lastly, you can conduct your own research by checking a product's material safety data sheet, or MSDS, for a list of chemicals used.


Zero-VOC Paint Brands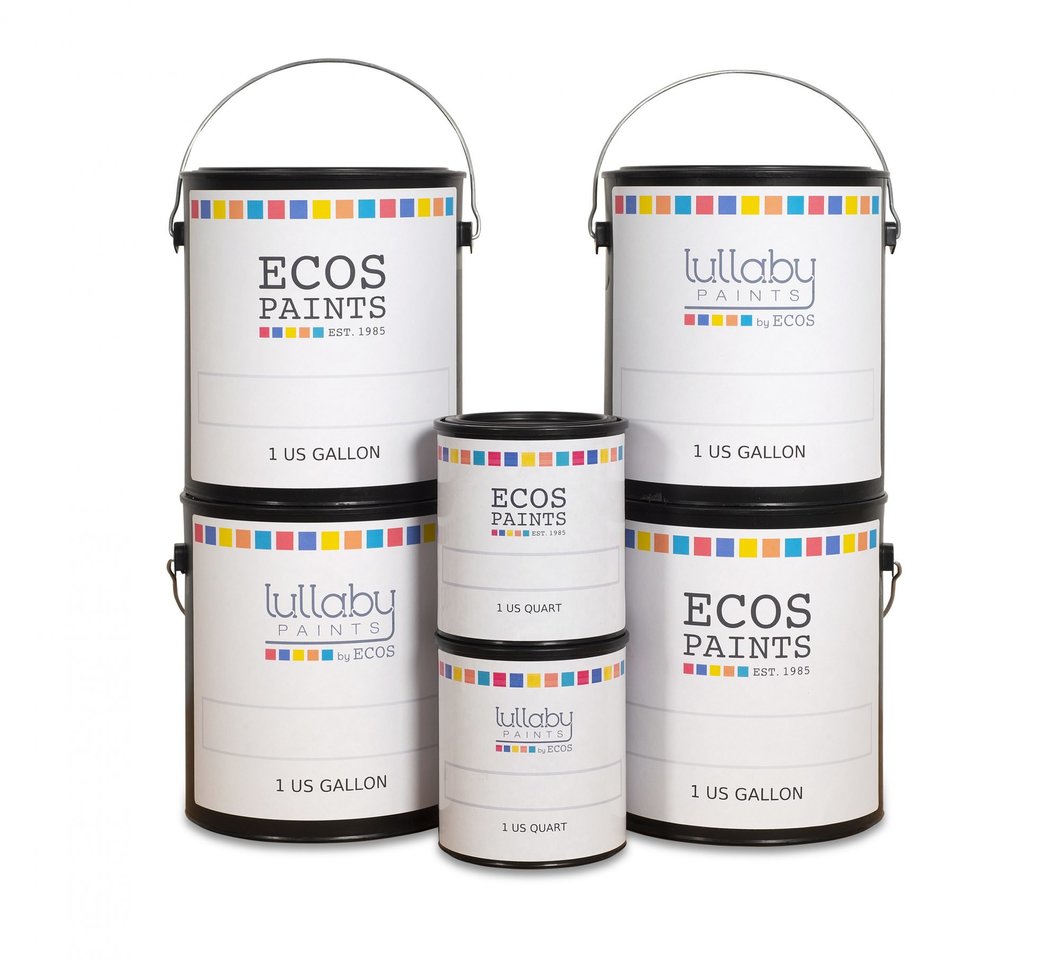 ECOS Paint

ECOS Paint, founded in 1985, was originally created for consumers suffering from chemical sensitivities and has a "beyond zero VOC philosophy." Every product includes a comprehensive list of ingredients and detailed VOC test data. All ECOS paints are water-based, zero-VOC, no odor, and manufactured and sold from their facility in Spartanburg, SC. And if you're in love with another paint brand's color, ECOS can likely match it for you and ship it to your front door.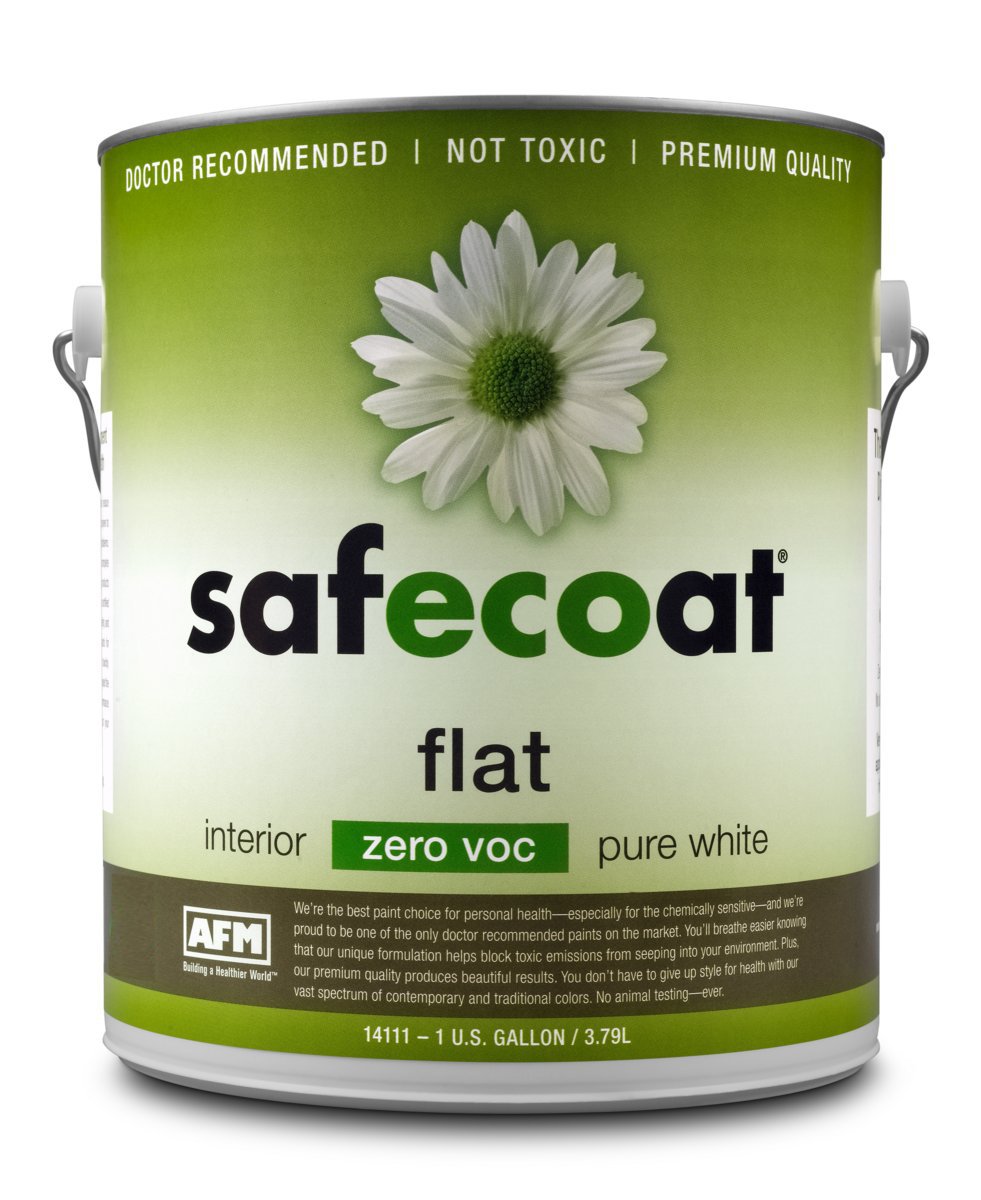 AFM SafeCoat

AFM SafeCoat was created in collaboration with physicians to create healthy, eco-friendly products for use in laboratories, hospitals, and schools. SafeCoat offers a range of zero-VOC paint products that seal in off-gassing and dry quickly for those sensitive to chemicals or suffering from allergies and asthma. According to AFM, this paint line is "ideal for areas where the health of occupants is a concern: schools, hospitals, homes, offices, or anywhere people want to reduce their exposure to toxic chemicals."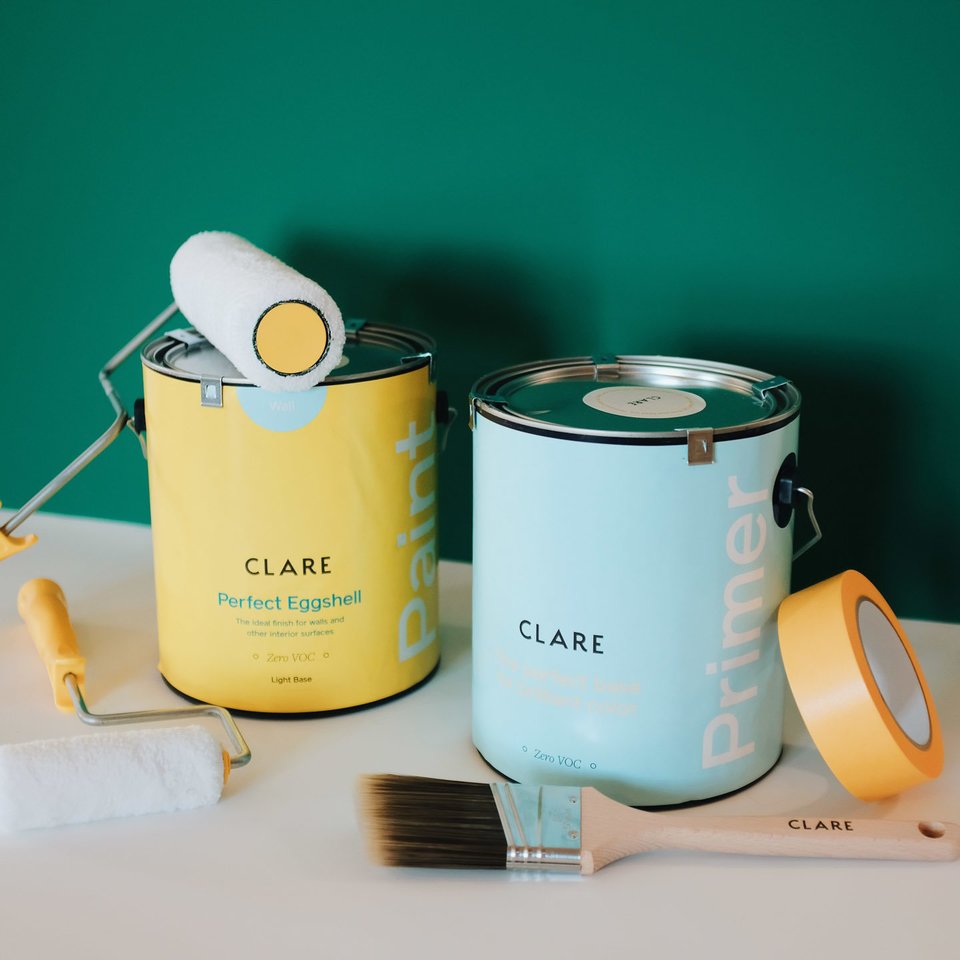 Clare Paint

Clare Paint offers a designer-curated range of paint colors that are water-based, zero-VOC, and Greenguard Gold Certified, plus they are free of toxic air contaminants and air pollutants too. For those wanting to shop for paint from home, Clare Paint offers everything you need to get started with pre-assembled paint kits and large peel-and-stick paint samples. Another bonus? Clare's paint trays and liners are made from recycled materials and arrive at your door in a 100% recycled paperboard box.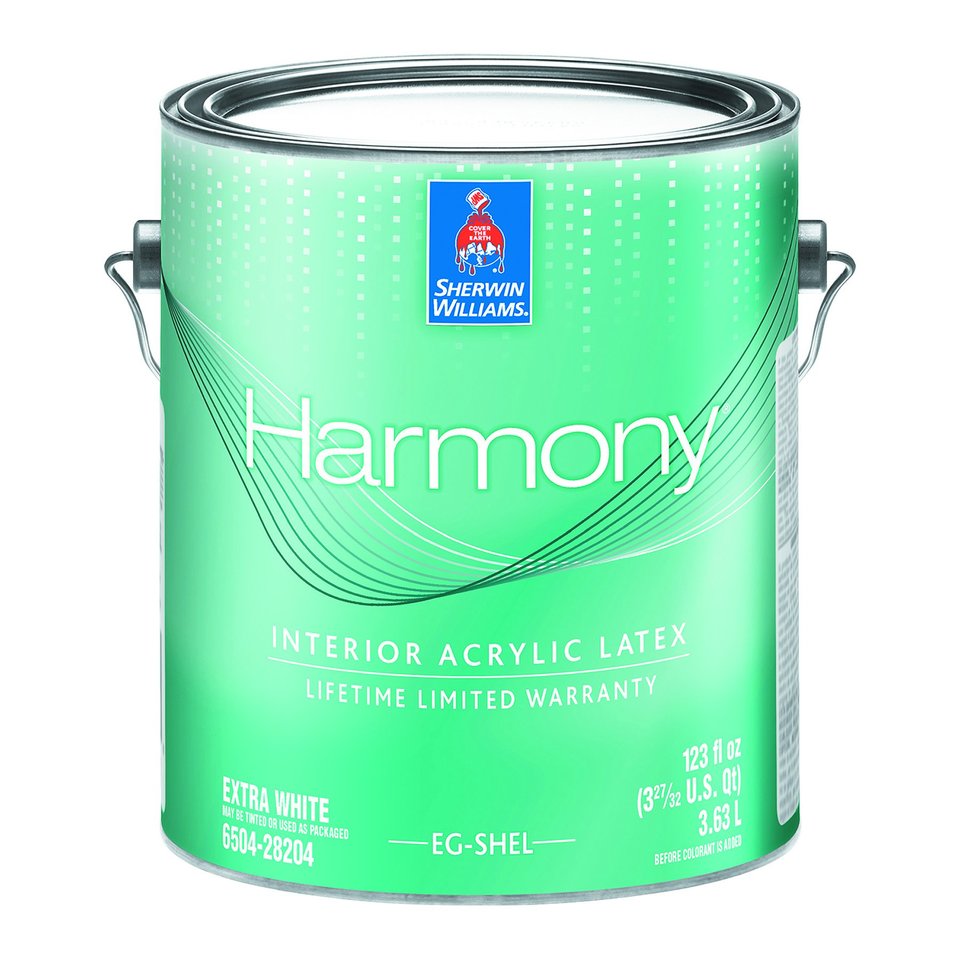 Sherwin-Williams Harmony

Sherwin-Williams Harmony interior acrylic latex paint is a zero-VOC formula that is Greenguard Gold Certified and available in the brand's abundant color options. Rick Watson, director of product information and technical services at Sherwin-Williams, says Harmony's odor-eliminating technology helps to "reduce common indoor odors from cooking, pets, and smoke while providing a durable, washable finish." He also notes that Harmony has a formaldehyde-reducing technology that "helps improve indoor air quality by reducing VOC levels from sources such as cabinets, carpets, and fabrics."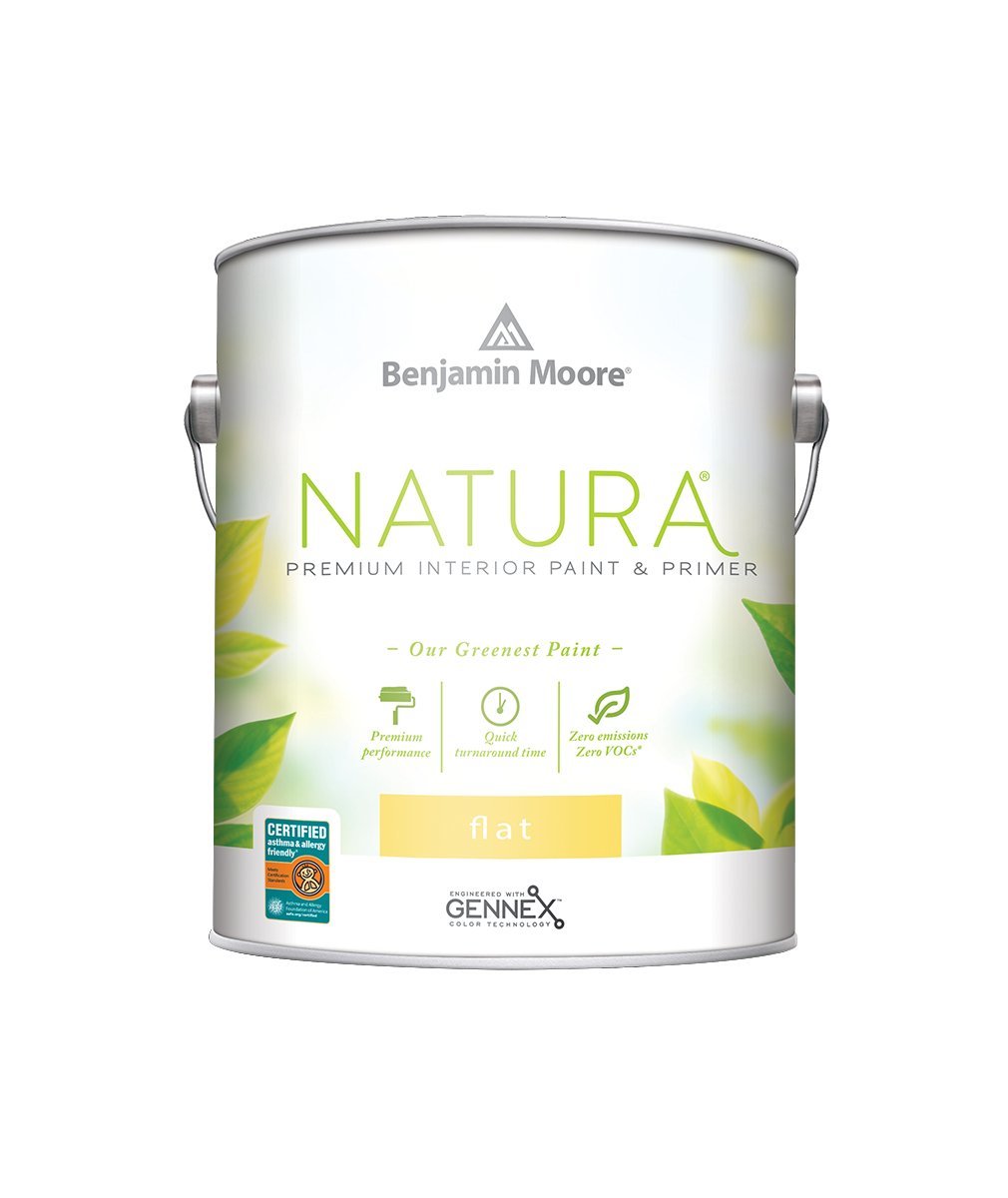 Benjamin Moore Natura

Benjamin Moore's zero-VOC Natura paint line was created for those suffering from allergies and asthma, and it is certified asthma and allergy-friendly. This water-based paint is 100% acrylic, self-priming, and available in any of Benjamin Moore's color options.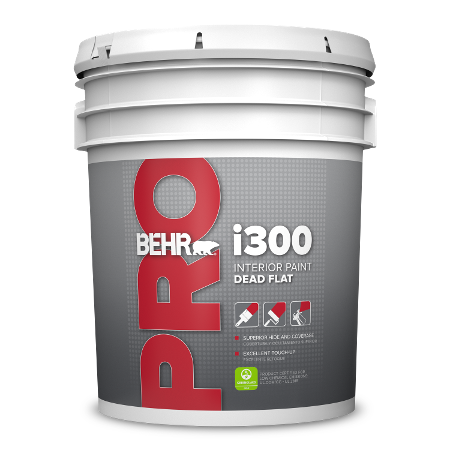 Behr Pro i300

Behr's i300 zero-VOC paint line is water-based and available at The Home Depot. This interior paint formula comes in a versatile white with an eggshell finish to suit many interior decor styles. It is Greenguard Gold Certified and mildew resistant.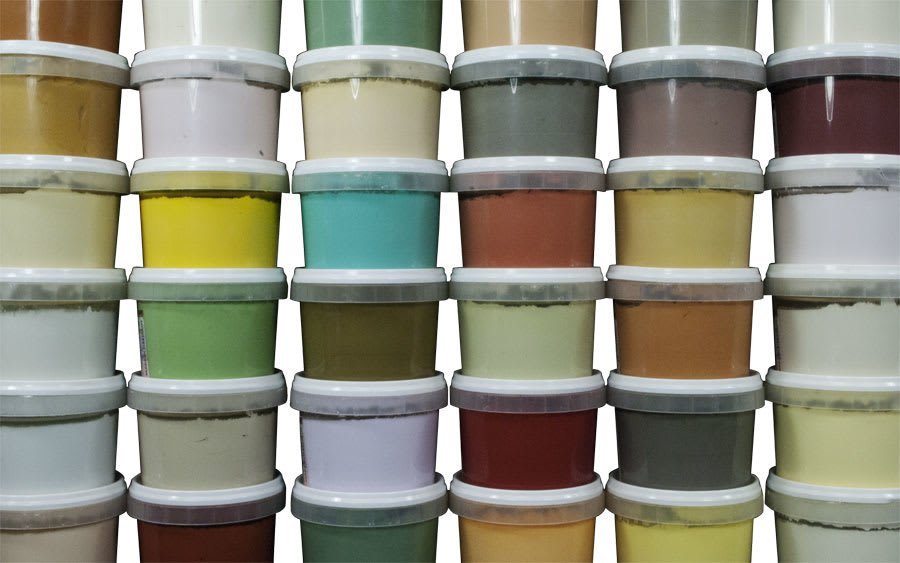 BioShield

If you're looking for warmth and texture in your next project, clay-based paint manufacturer BioShield offers a range of non-toxic, low-odor, zero-VOC paints in more than thirty earth-inspired colors. BioShield utilizes natural materials such as clay, citrus extracts, essential oils, natural pigments, beeswaxes, and tree resins to achieve its rich, earthy aesthetic. While beautiful and eco-friendly, BioShield's clay interior paint is not suited for high-traffic areas or situations that might require scrubbing or contact with water, such as bathrooms or children's playrooms.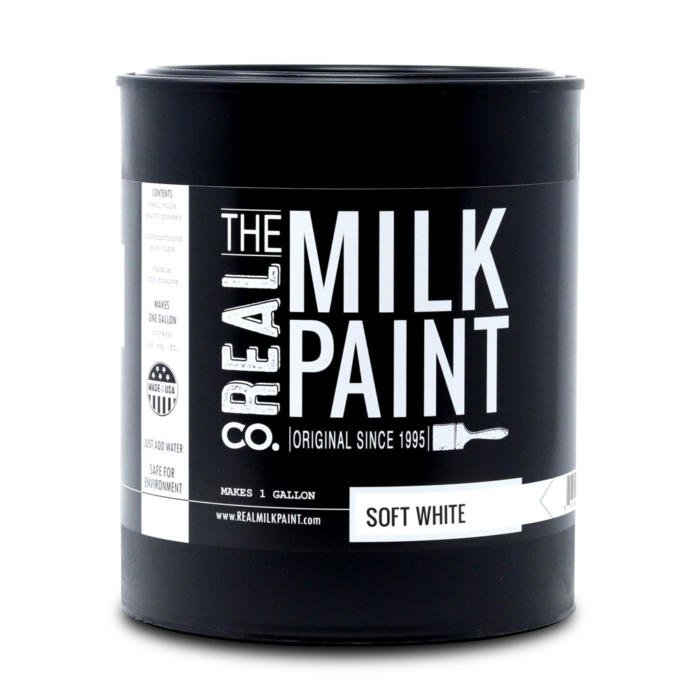 The Real Milk Paint Co.

If you're looking for eco-friendly milk paint, Real Milk Paint offers 56 cheerful colors to choose from, all made from natural, 100% organic ingredients, including powdered purified casein, lime, and pigments. Use it on floors, walls, or on a DIY furniture project. The product can achieve a smooth, matte texture or an antiqued finish. Real Milk Paint lists its paint as zero-VOC, biodegradable, compostable, and safe for use on children's furniture and toys.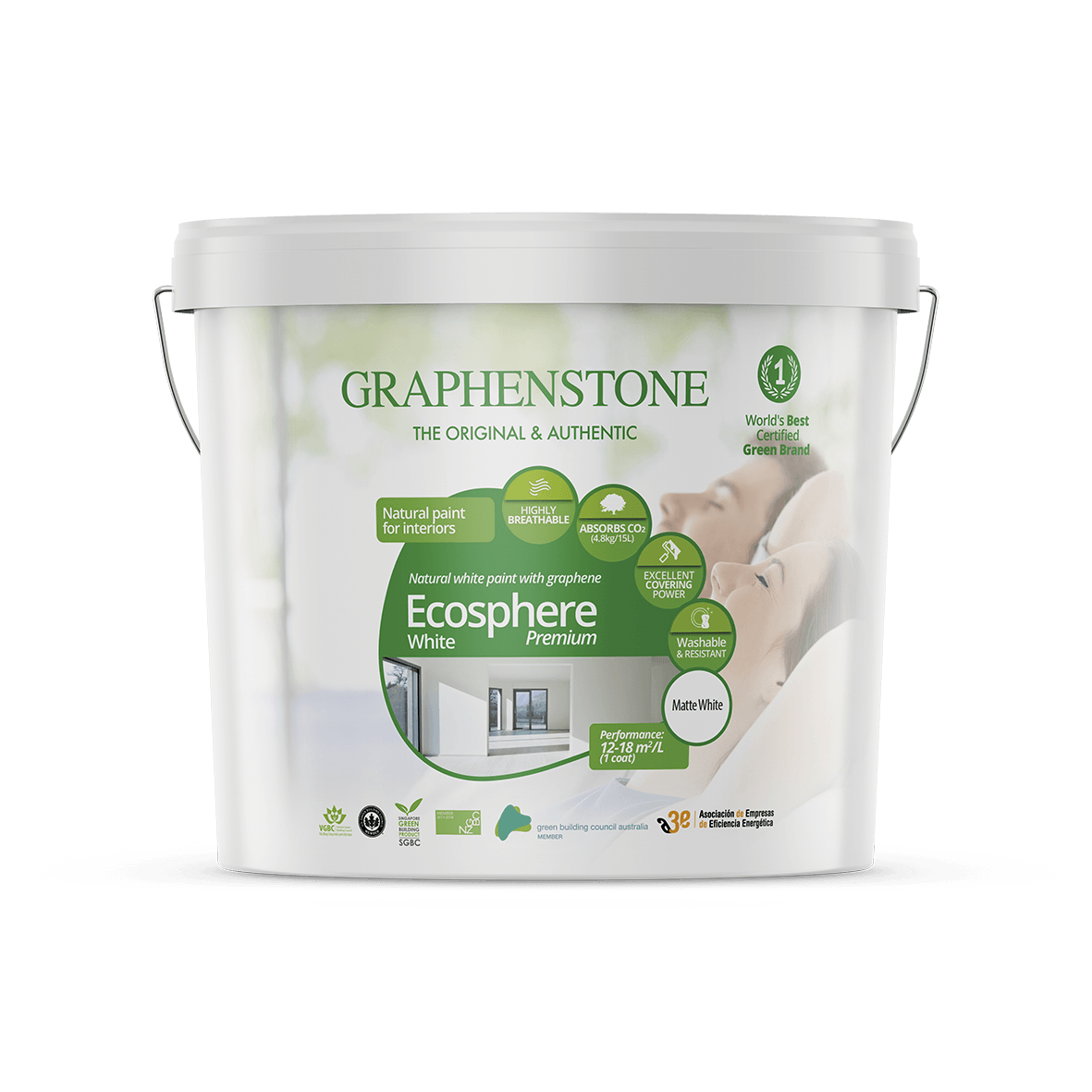 Graphenstone Paint

An across-the-pond option, European manufacturer Graphenstone offers vegan, zero-VOC paint called Ecosphere that is made from organic lime and natural ingredients. It is available in matte white plus a small selection of pastels shades. Ecosphere claims to inhibit the growth of mold and absorb as much CO2 as a tree would in nature.


More Ways to Improve Air Quality

If you'd like to further improve your home's air quality, consider adding potted trees and plants, an air-purifying system, and improving ventilation. Choosing Greenguard Gold Certified furniture and natural materials for rugs and interior building materials can also help with off-gassing.

If you recently moved into a new home or have just completed a renovation, consider having your ducts professionally cleaned. Ensure that you are changing air conditioning filters as often as is recommended for your system, and keep up with floor and carpet cleaning using a HEPA filtered vacuum cleaner. Paint manufacturers and regulations are changing day-by-day, so check updated research and a brand's website for the most updated information before your next paint project.