We all know potatoes top the charts when it comes to delicious comfort food, but the newly opened Big Idaho Potato Hotel proves that spuds can satisfy more than your tastebuds.

After touring the country on a seven-year-long campaign promoting the state's most famous crop, the six-ton potato-made of concrete, plaster, and steel-returned to its homeland, only to be transformed into what might just be the quirkiest, most delightful tiny home rental of all time.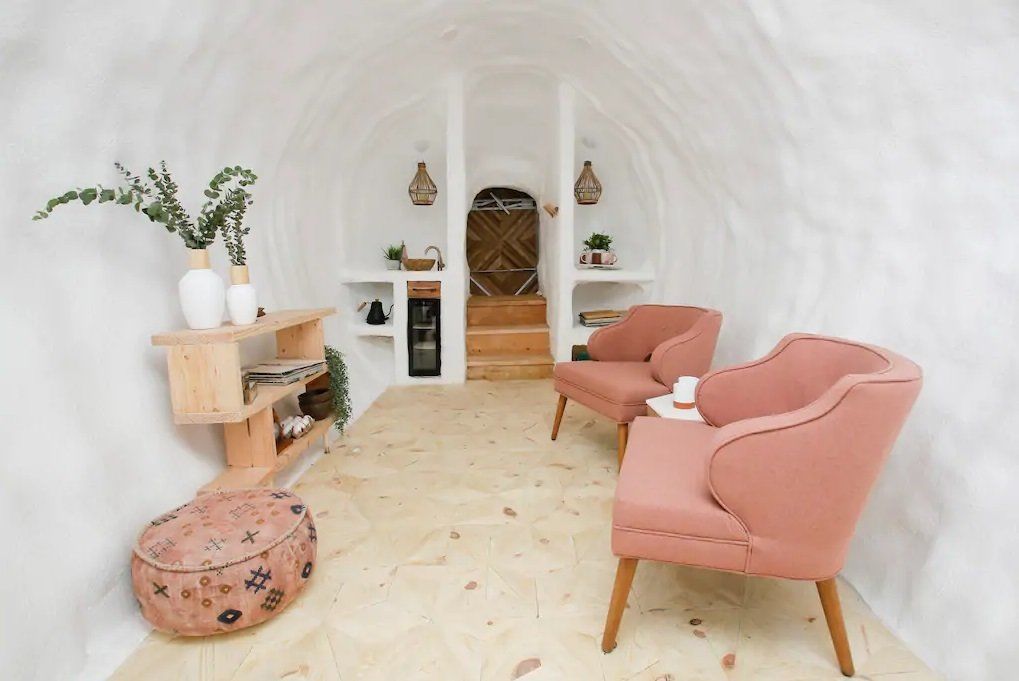 Once the massive spud returned to its beloved homeland, Idaho native tiny house developer Kristie Wolfe-who spent two years on the road with the potato as an ambassador for the commission-transformed it into a cozy, chic rental property.

Measuring 28 feet long, 12 feet wide, and 11.5 feet tall, the head-turning tater features an adorably chic 336-square-foot interior designed by tiny house developer Kristie Wolfe. Fitted with a queen-size bed, two easy chairs, an ottoman, and a custom chandelier made from elk horns, this rehashed potato in South Boise guarantees a memorable getaway.
Scroll ahead to take a peek inside the rental, which is now bookable for $200 per night on Airbnb.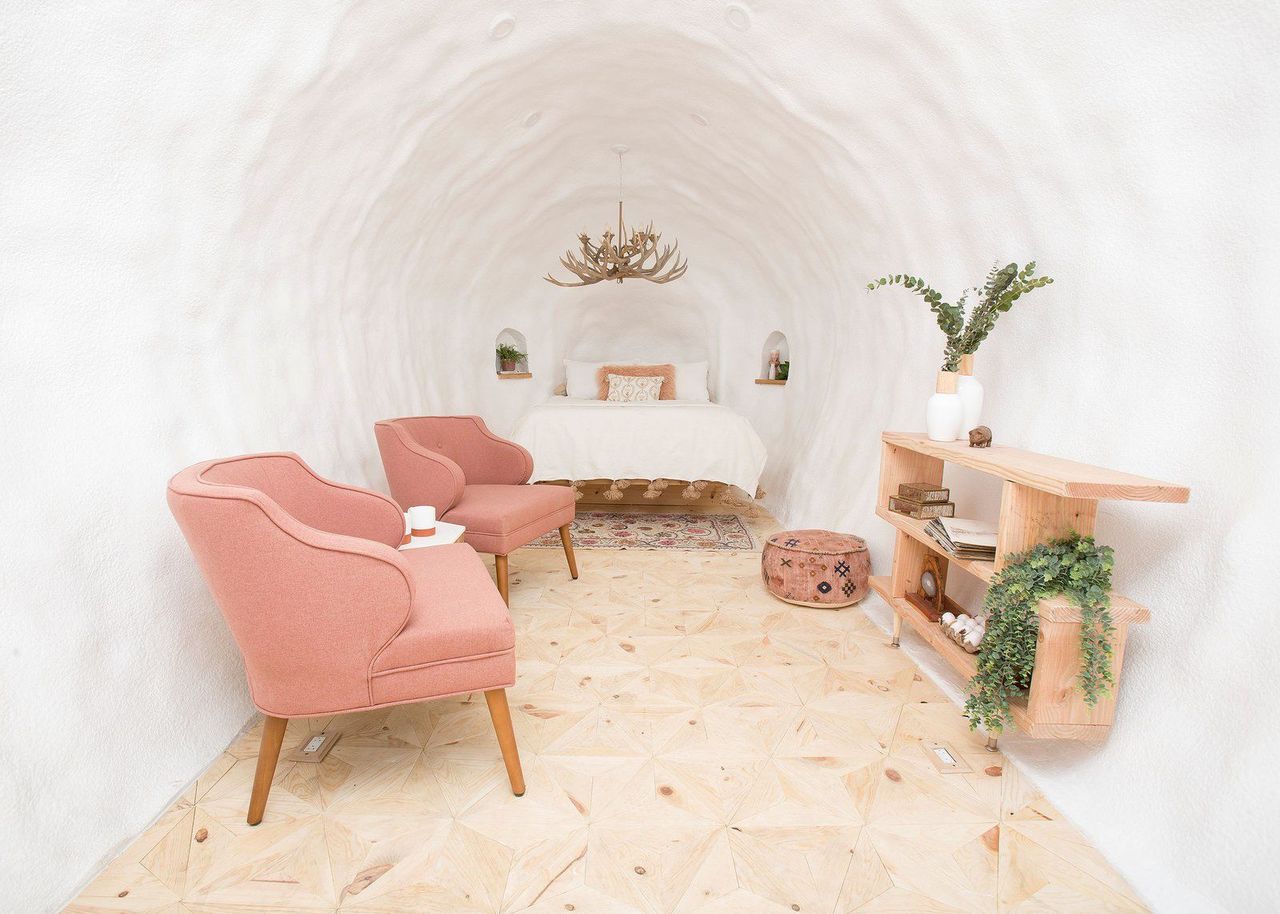 Resting on 400 acres of expansive farmland, the unique property is fitted with a queen-size bed, two easy chairs, an ottoman, and a custom chandelier made from elk horns.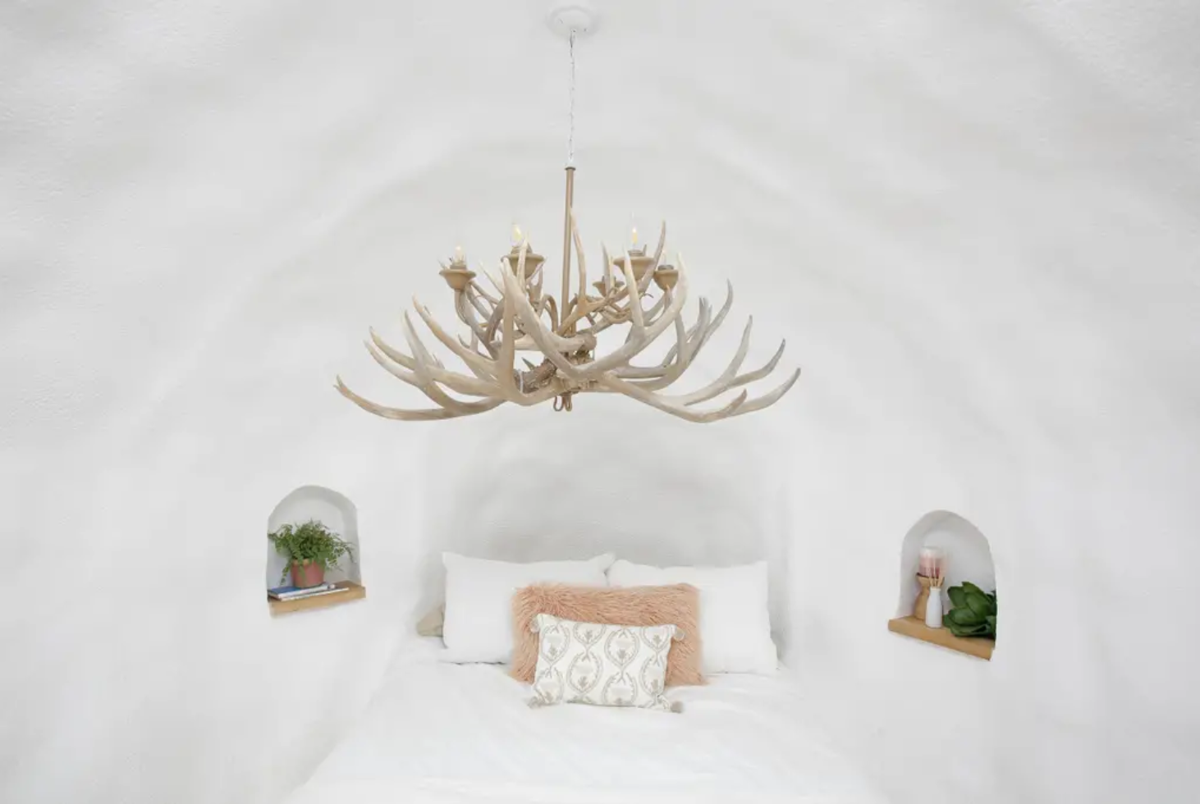 Wolfe meticulously designed every inch of the tiny home, reinventing the giant potato into a contemporary, grown-up getaway for two.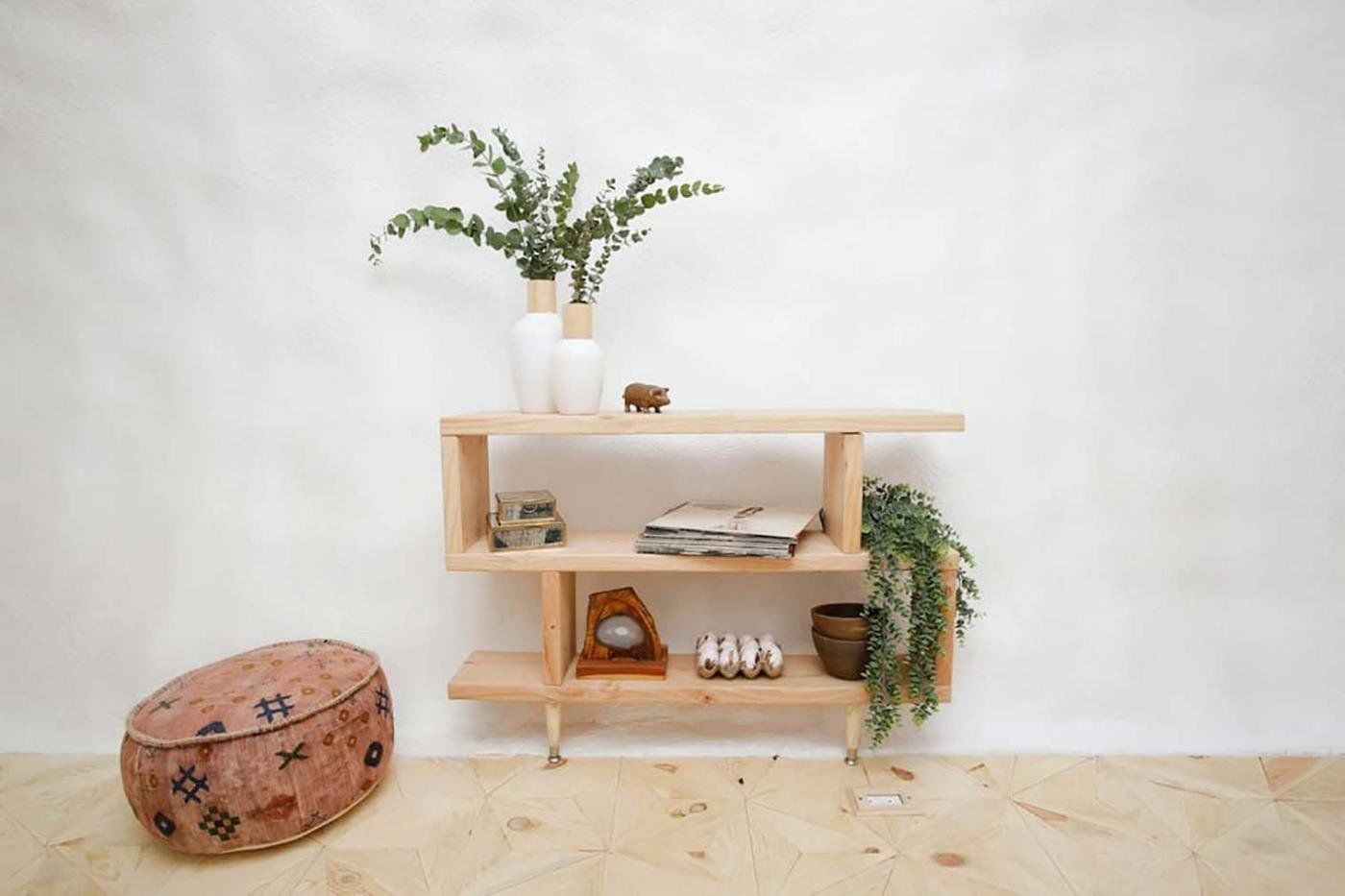 The 336-square-foot spud provides modern amenities, including air conditioning, power outlets, a small sink, a mini fridge, and even a record player.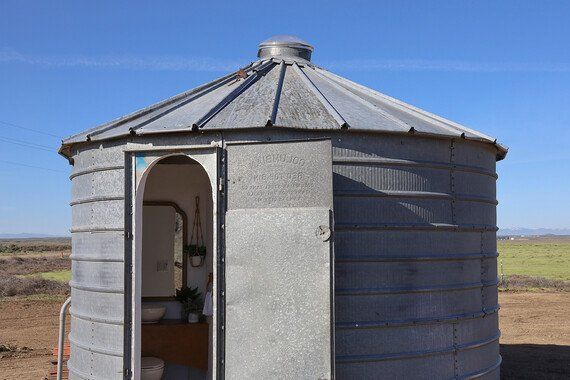 The bathroom is located in a converted silo, sited right next to the potato.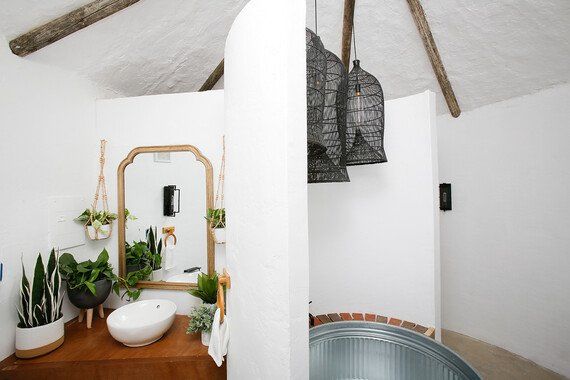 Featuring lush greenery, an indoor fireplace, and a spacious soaking tub, the renovated silo is a spa-like oasis.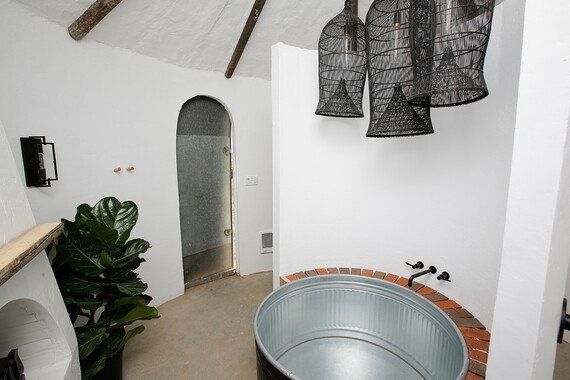 The soaking tub is nestled right next to the fireplace.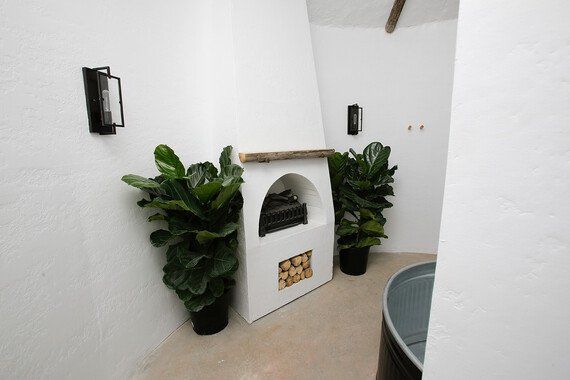 A closer look at the adorable fireplace.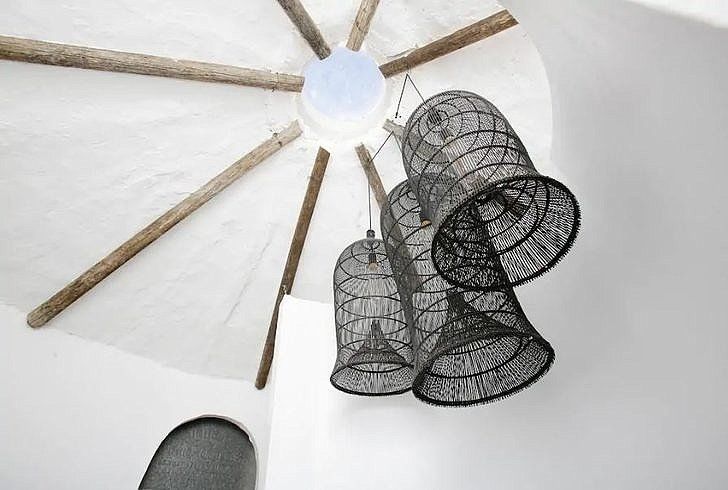 A skylight provides plenty of warm, natural light during the day-and lets guests star-gaze at night while soaking in the tub.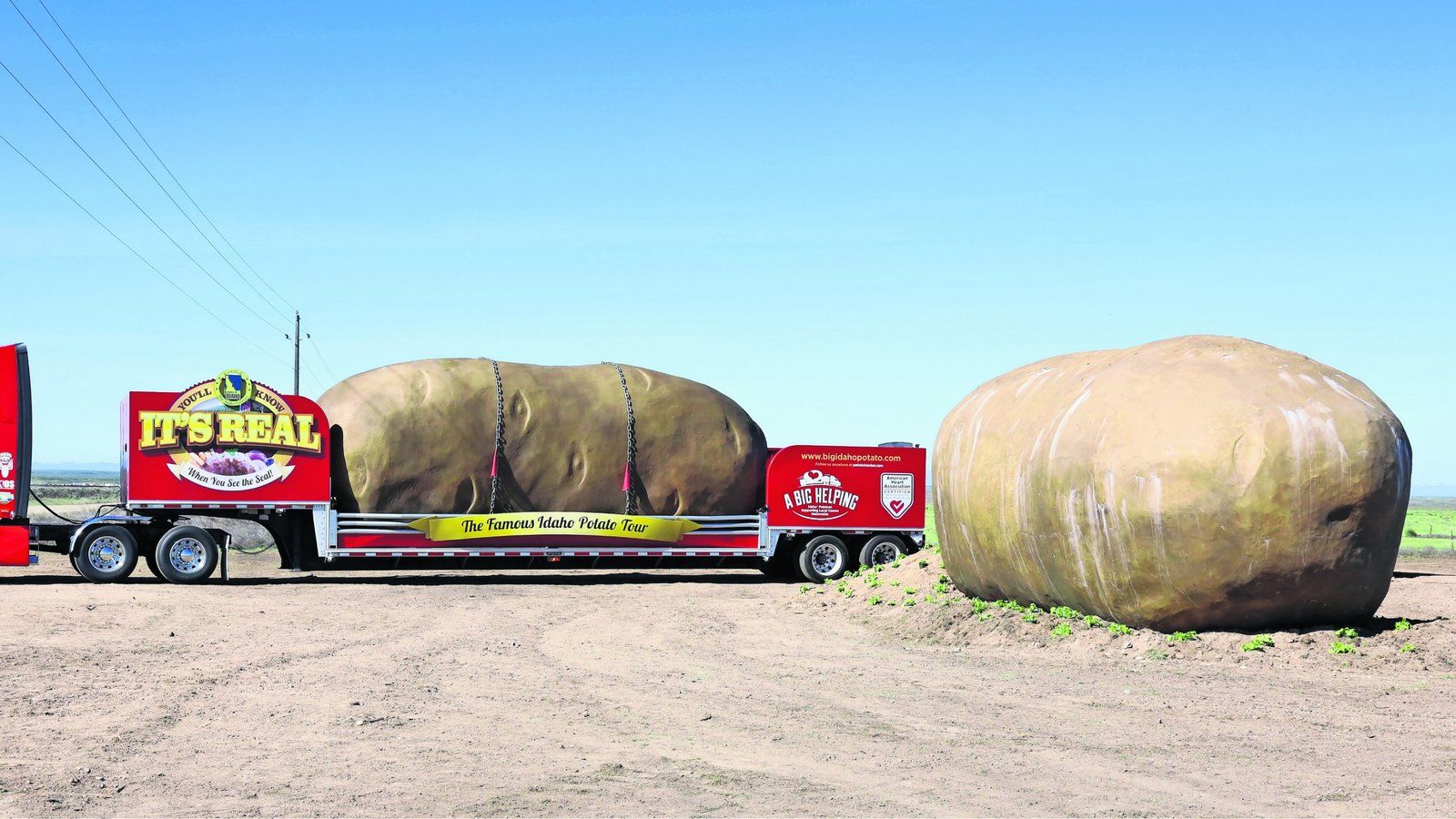 Before becoming firmly planted in an expansive field in South Boise, the giant potato traveled across the country on the back of a truck as part of the Idaho Potato Commission's Big Idaho Potato Tour. The tour was originally only supposed to be for one year, but it ended up lasting seven due to popularity.