There's a lot you can do with your deck, whether you're ready for a full-on overhaul with new flooring materials (hello, colorful tiles or ipê wood), a pool, or you're just giving it a simple refresh for summer. These 28 well-designed decks will provide plenty of outdoor decor inspiration to help get you started. Ahead, find everything you need to know about deck design, from choosing outdoor lighting to creating visual flow between your home and yard to selecting the best materials. Spoiler: You're probably going to want to start with string lights.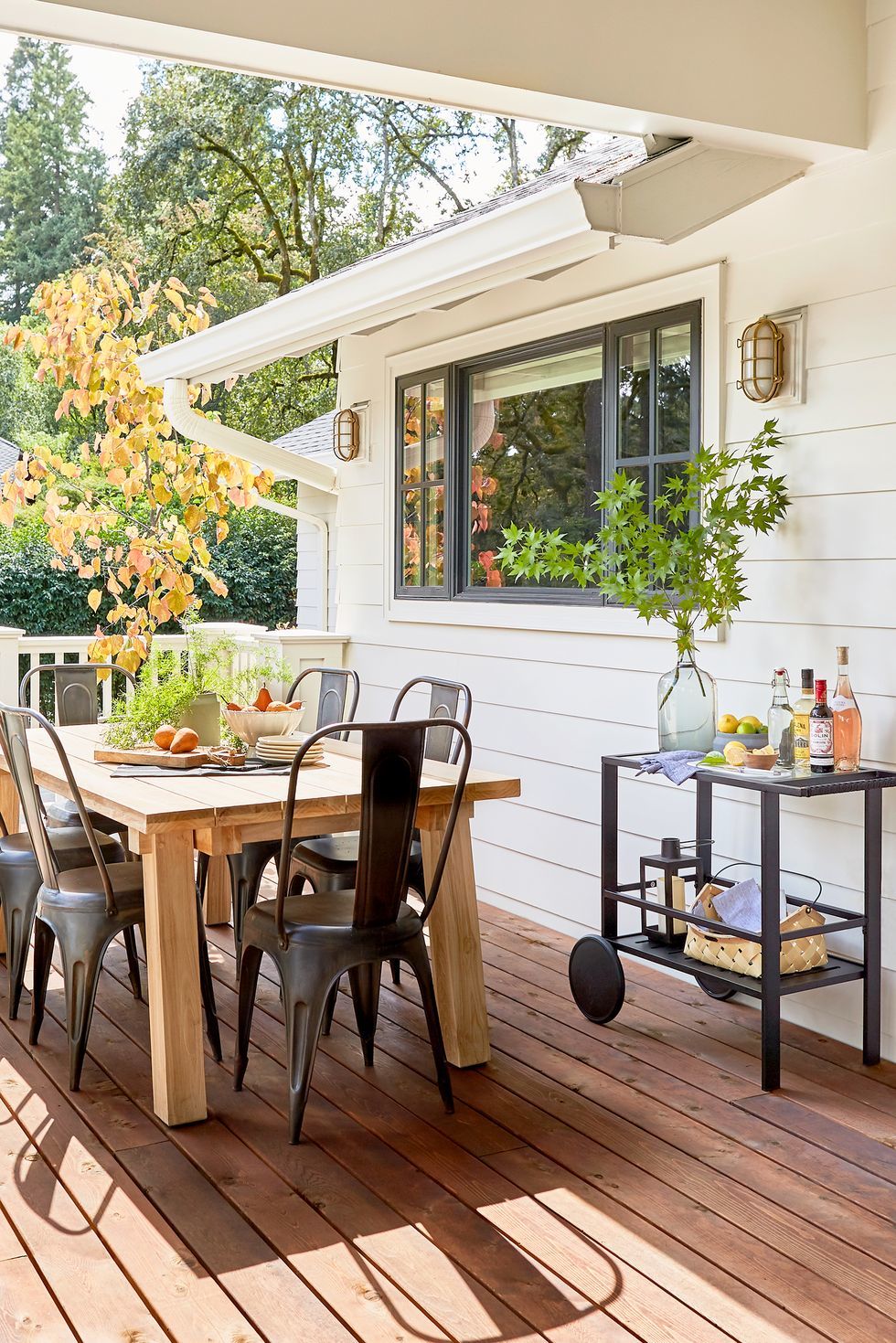 Prep It for Dinner

Optimize your deck for dining and conversation with outdoor lighting and a fully-stocked bar cart. This deck designed by Emily Henderson is styled with stackable metal chairs and a spacious wood table for a classic, low-maintenance look.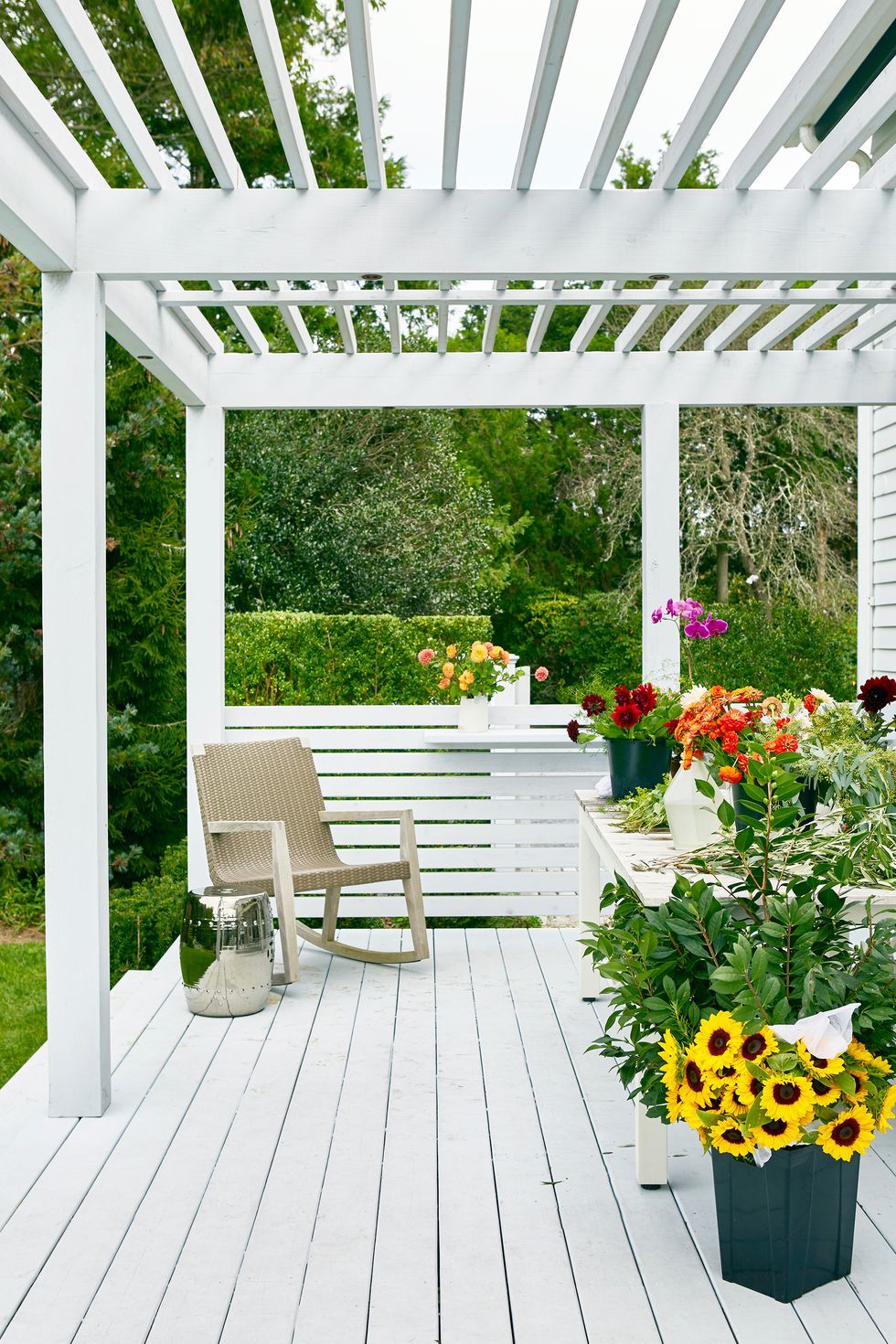 Protect It With a Cover

The partial shade from the pergola ensures that this deck is the best of both worlds for outdoor dining and gardening. This deck, attached to a home designed by Aamir Khandwala, is covered with a complementary white pergola for a modern approach that pops against the green landscape but blends in with the exterior of the house. It's the perfect place for some flower arranging or to use as a dining space.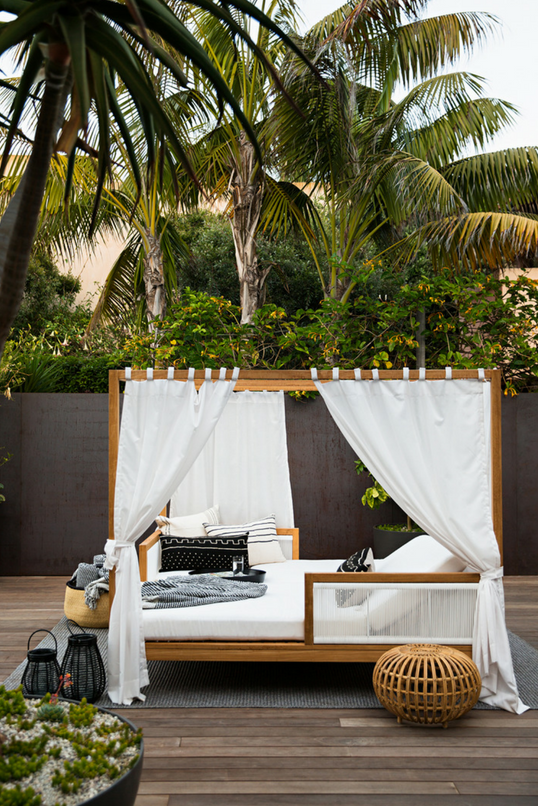 Add an Area Rug and Canopy

Since most decks feature wooden materials, they can feel a little cold and bare. Warm yours up with an outdoor area rug and a daybed. Here, Vanessa Alexander of Alexander Design chose a a large daybed with an ethereal canopy and tropical palm trees to set the mood.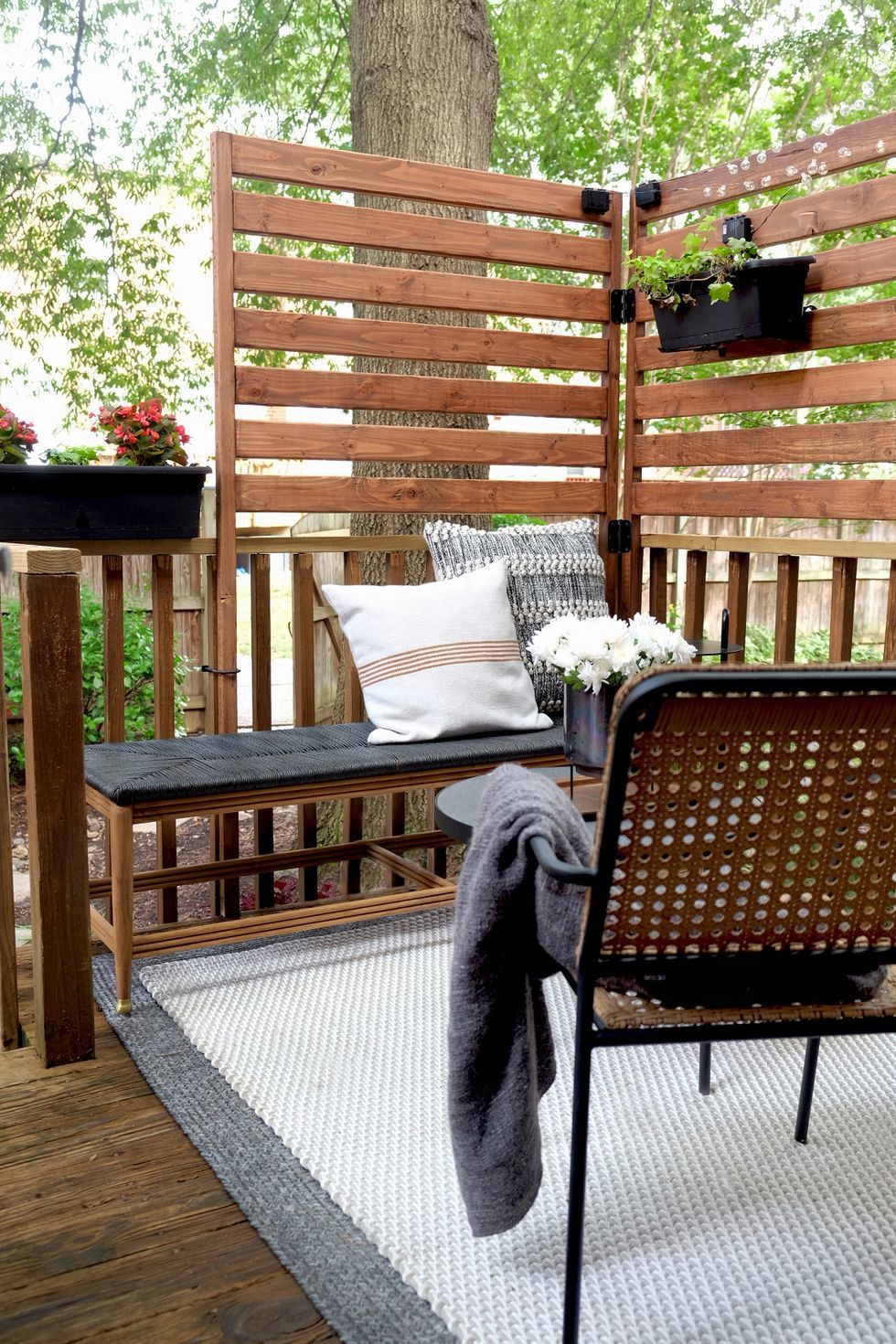 Hang Plants

If you don't have a ton of space, fill it with the coziest items you can find and add extra vertical space to hang plants from instead of taking up valuable ground space. This area by Malcolm Simmons features hanging plants, cozy throws, and layered outdoor rugs, making it the ideal spot to sit with a cup of coffee and a new book.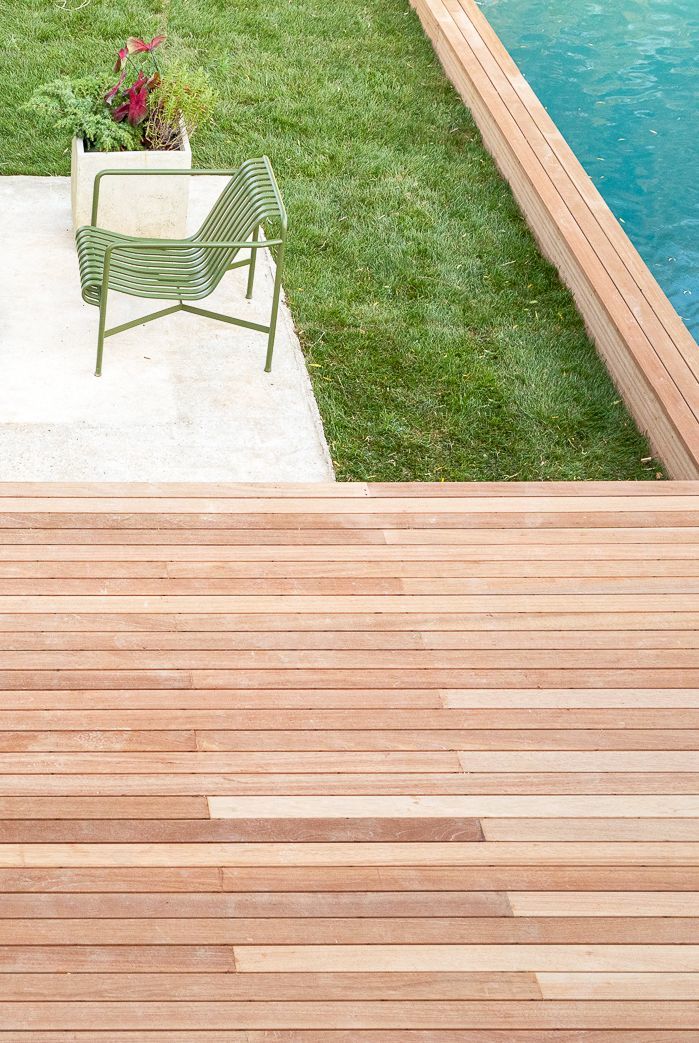 Extend Decking to the Pool Area

Frame your pool with the same material as your deck for easier maintenance and a lovely visual flow as Robert McKinley Studio did here. Beautify the area with greenery, whether it's a grassy lawn or a line of trees.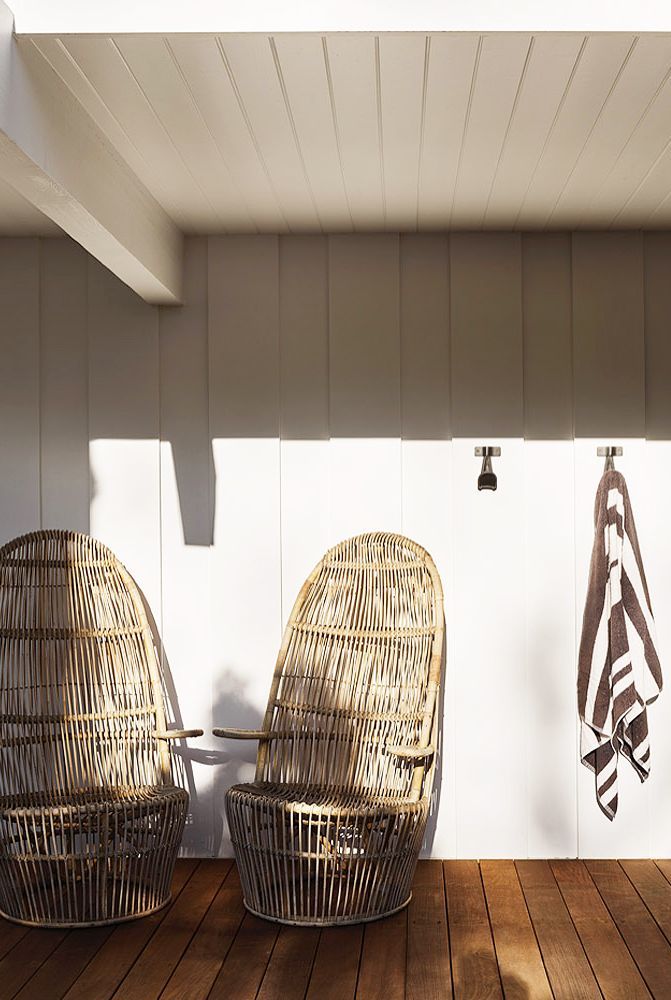 Make It a Mudroom

Optimize an enclosed deck at a beach house by installing wall hooks for towels and other things that might make a mess indoors. Then, add a couple of chairs for an outdoor reading nook or hang-out spot, as Romanek Design Studio did here.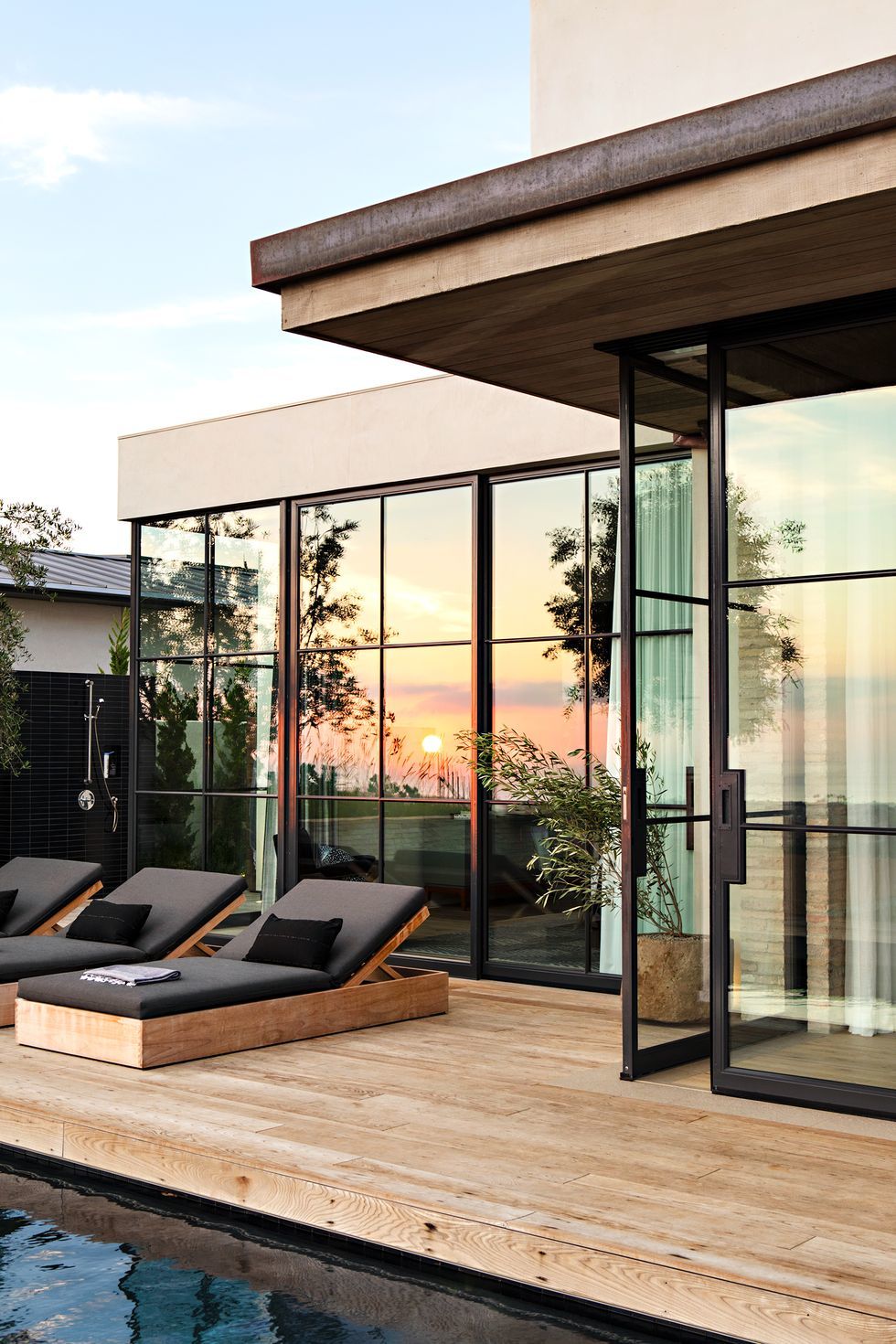 Complement the House's Architecture

"I was worried the pool might be too close to the house, but I love it," says Eric Olsen, the architect of this California home. "When we open the doors, it feels like one big room." Take a closer look at the left corner and you'll see the outdoor shower peeking out too.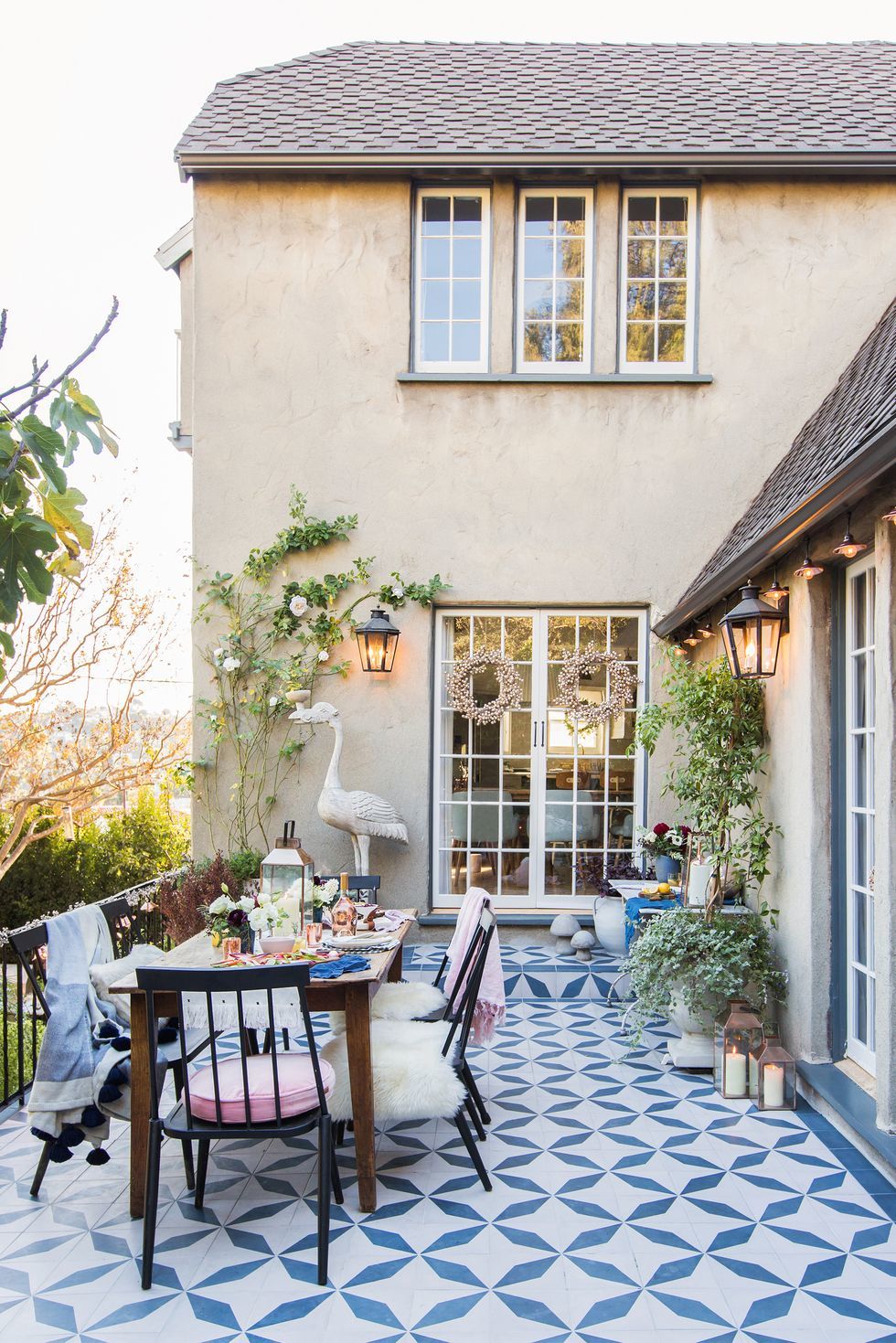 Opt for Tile

This deck is proof that tile can trump wood in an outdoor space. It;s easier to cleans and looks a lot more colorful and fun. Adding lanterns, textiles, and vines will finish things off nicely.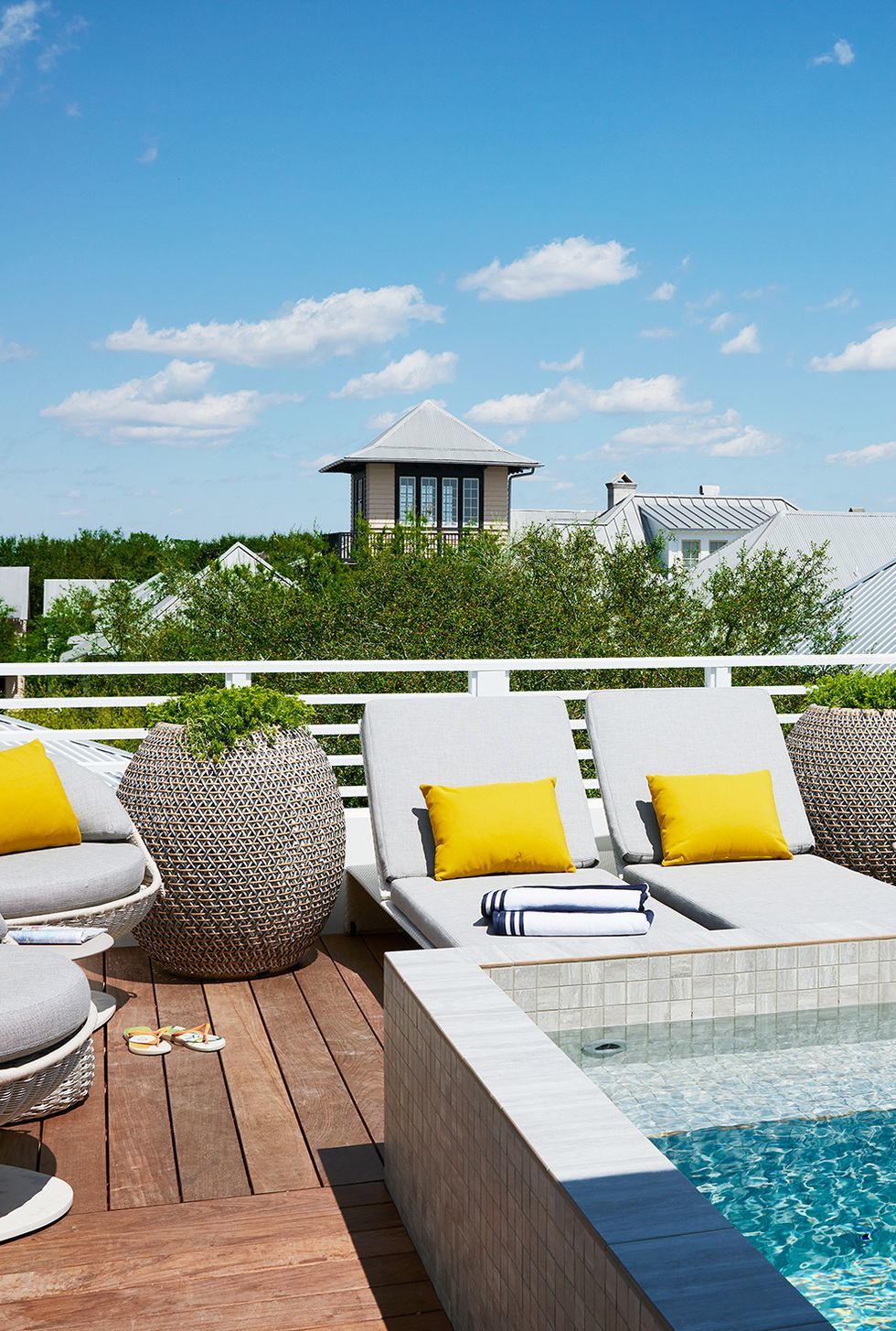 Invest In a Swimming Pool

Just because you don't have a backyard doesn't mean you can't have a pool. Use your roof deck area for poolside lounging and sunning. Also, remember that throw pillows are the perfect way to introduce hints of bold color.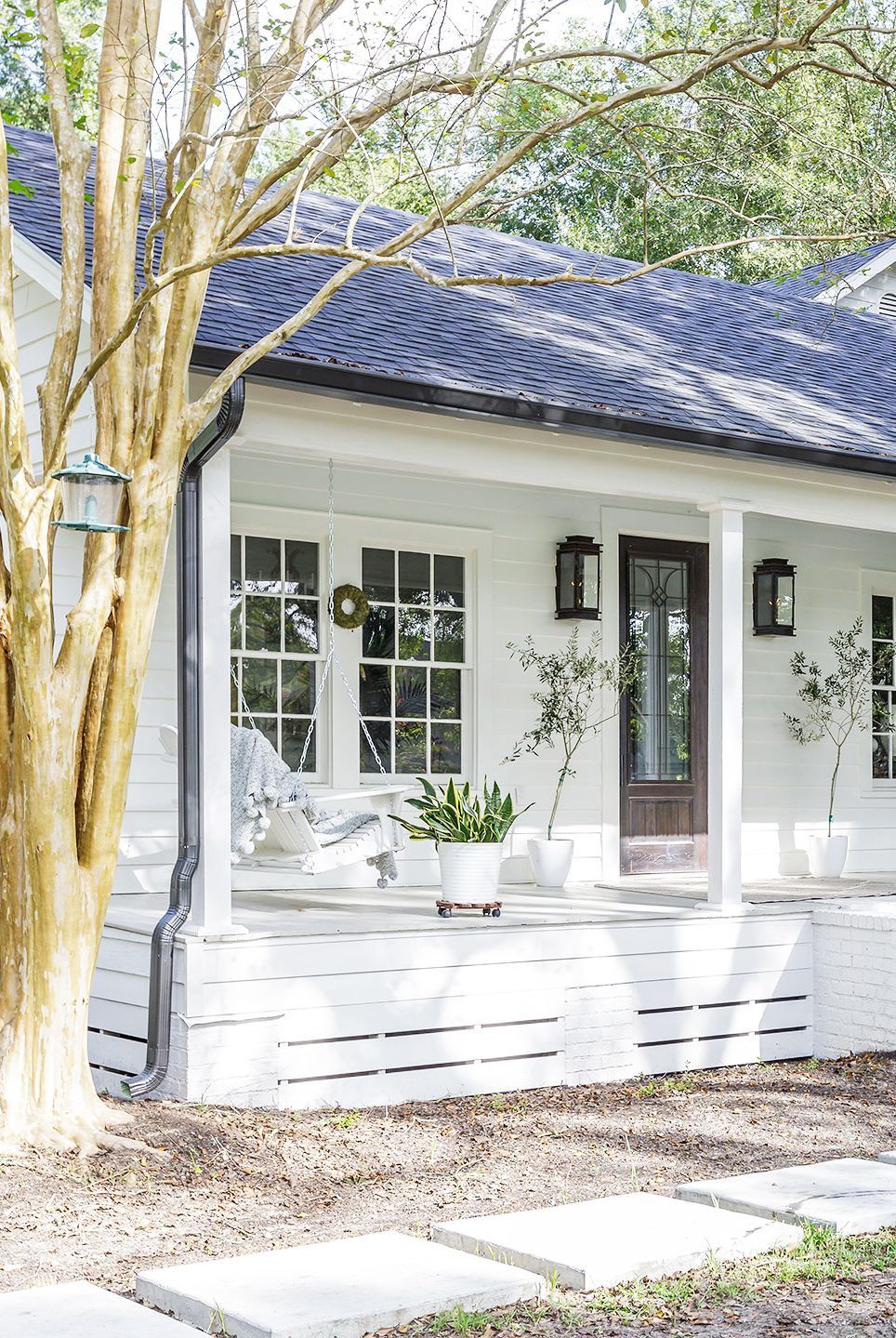 Hang a Swing Bench

Swings aren't limited to porches-they can fit right in on the deck, too, if you have a partial covering or anything to hang them from, as seen here on a front deck by Kystral Matthews Design. This is the spot everyone will be fighting over on your deck.