Whether you're a DIY enthusiast, an artist or a creative who works from home, or you simply feel like exploring your artistic side during your free time, a dedicated craft space is a game-changer. Indeed, dedicating a space that helps you unwind and promotes productivity can make all the difference as you hone your craft or finally make the time to let your imagination soar. So read through our nineteen craft room ideas to get the juices flowing and the projects underway whether you have a spare room to convert or just an empty corner.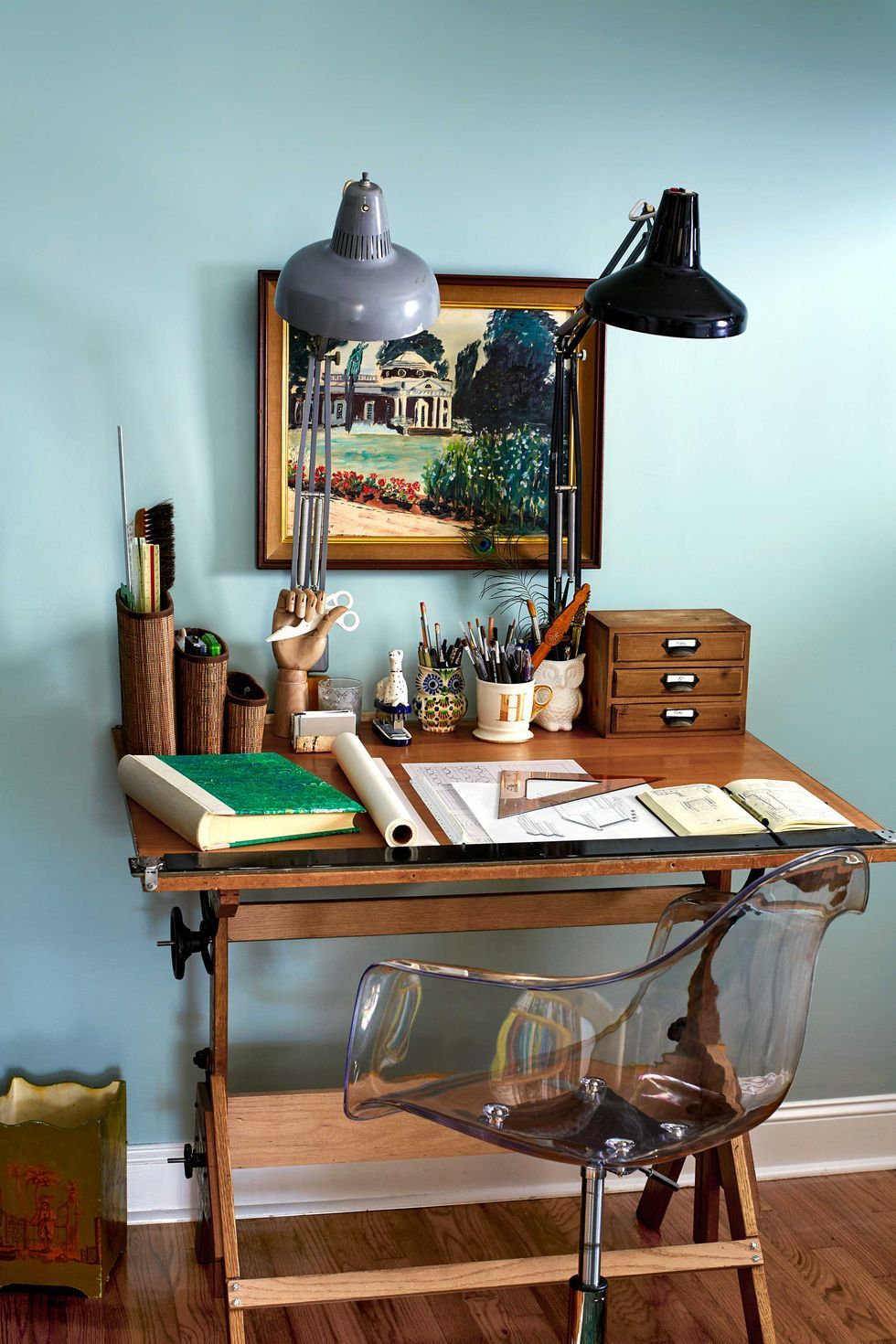 Use Task Lighting

A well-lit workspace is essential, especially when it comes to detail-oriented crafts. If your overhead lighting isn't strong enough, bring in a second table lamp. Or save surface space with a sconce. Hang a pretty picture up, paint the walls blue, and add some contrast with a modern lucite chair, like this small workspace designed by J.P. Horton.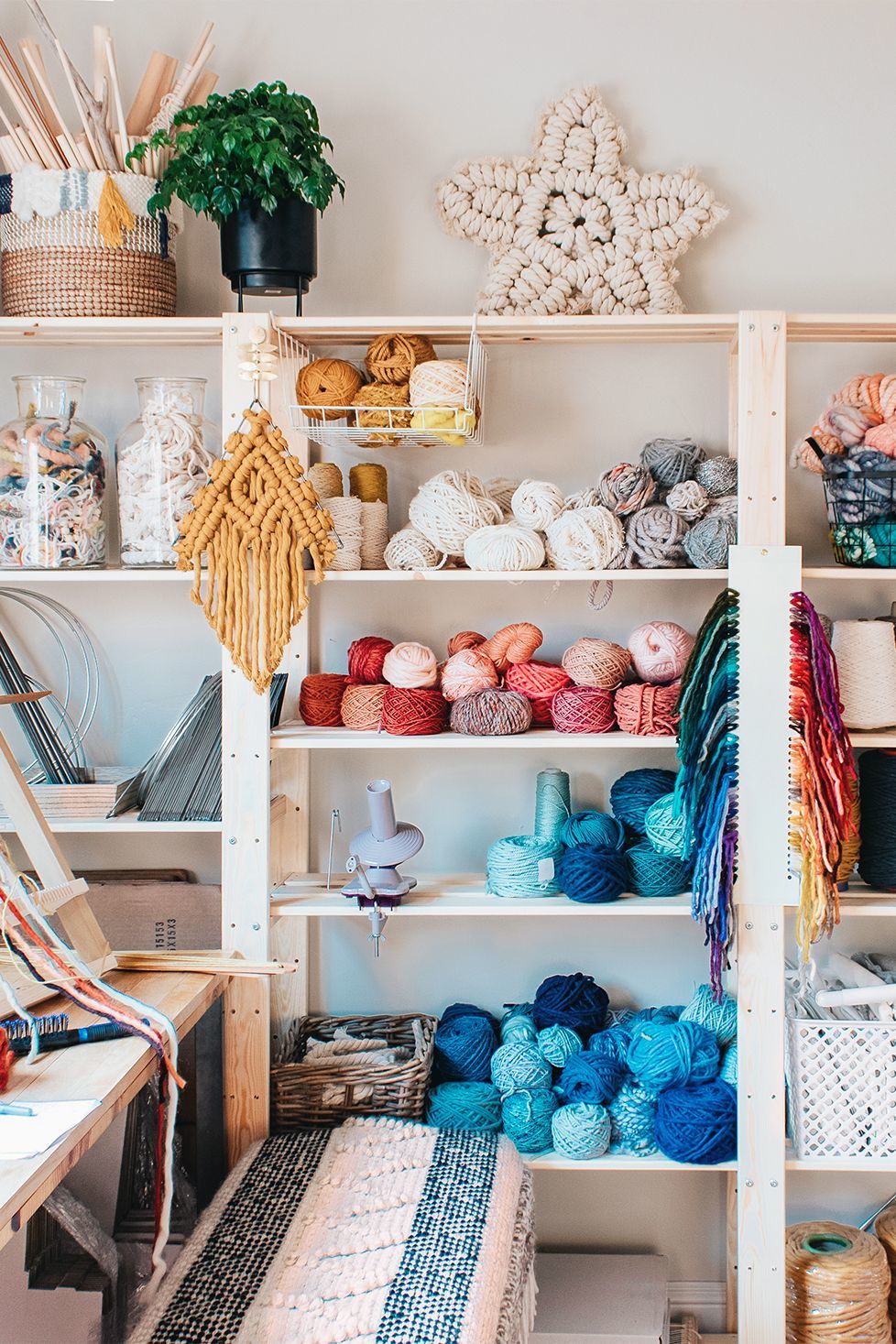 Keep Supplies Easy to Access

If your craft room is dedicated to weaving and/or knitting materials, take note of this workshop belonging to artist Lindsey Campbell, who runs the weaving-centric blog Hello Hydrangea. Keep all your things easily accessible with a modular wall shelving unit so all crafting materials (yarn, rope, winders, and more) stays organized. Then use glass jars to host remnants for recycling and baskets to assist with organization.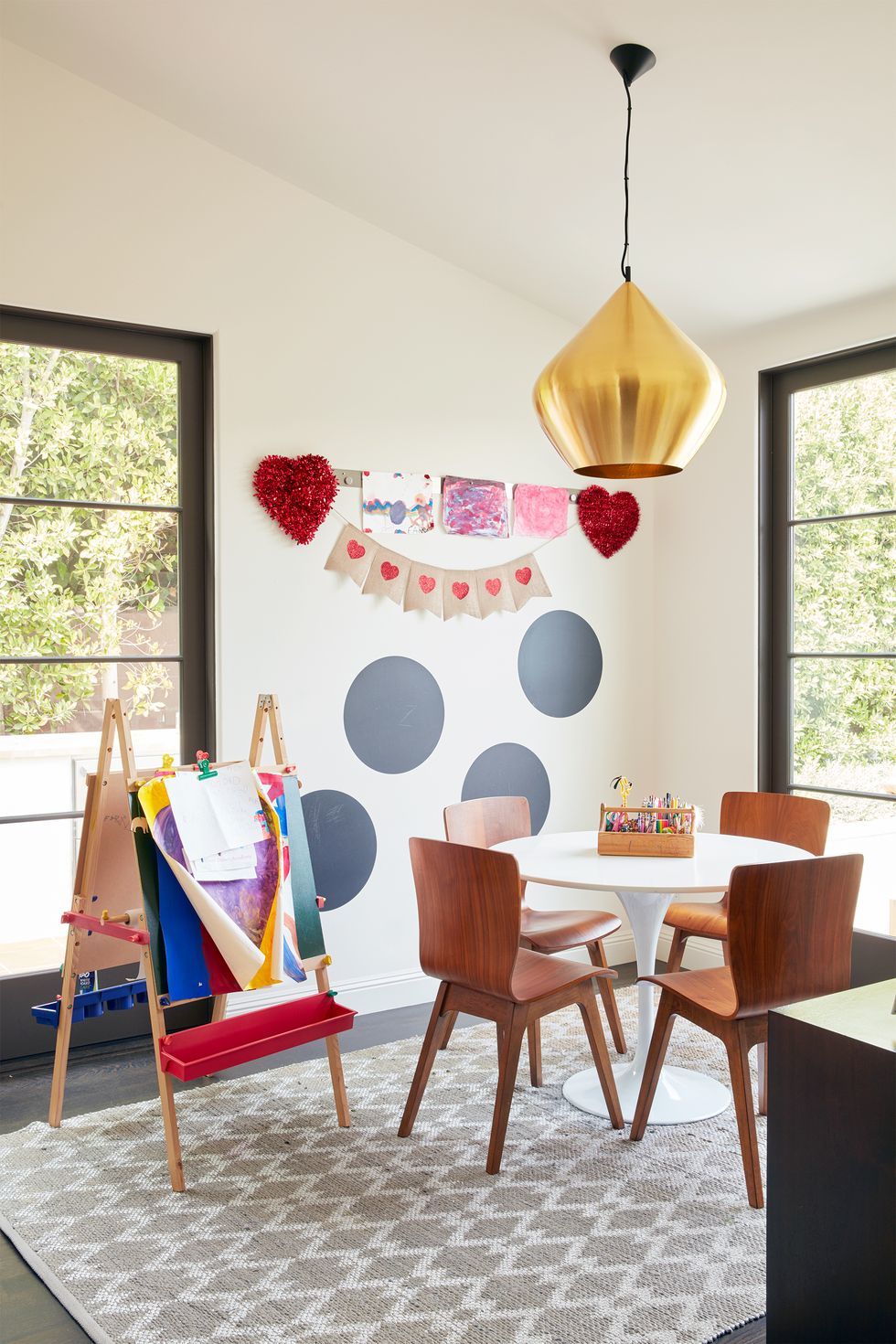 Make It Kid-Friendly

Kids need a place to let their imaginations soar, too. But they also need a designated place to organize all their markers, pens, paintbrushes, and papers, so make sure you invest in some items that keep it all in one place. An easel with built-in storage for pens, plus a portable carrier to go on the table, and some hooks or a wall unit to hang the finished products on display, as seen in this kid-friendly craft room by Natasha Baradaran, are all great ideas.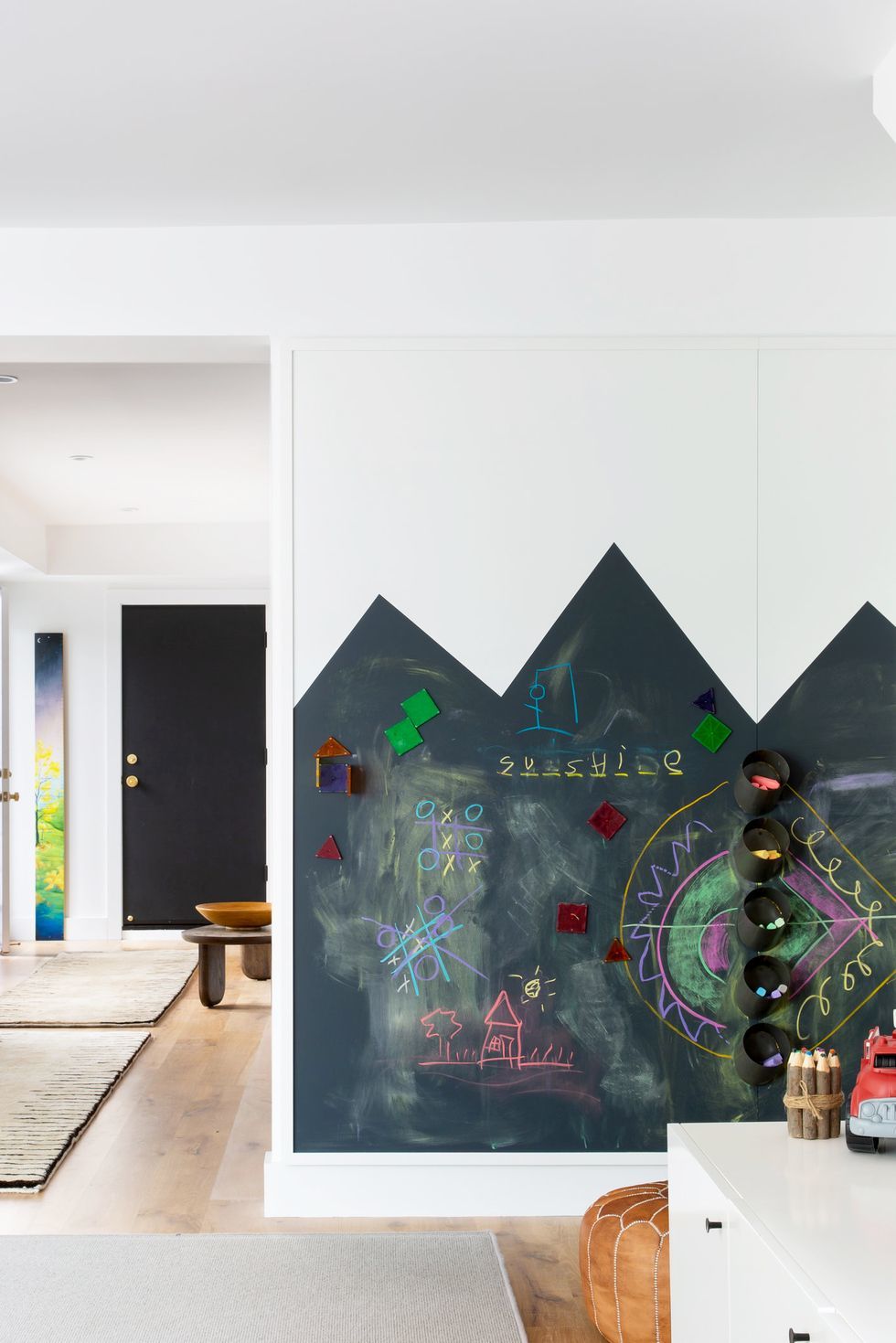 Use Your Walls as a Canvas

Speaking of kid-friendly craft rooms... If you're setting up a craft room for kids to use, consider using chalk paint so the kids can literally write on the walls. Regan Baker secured catch-alls to the wall in this playroom to keep chalk organized and easy to find.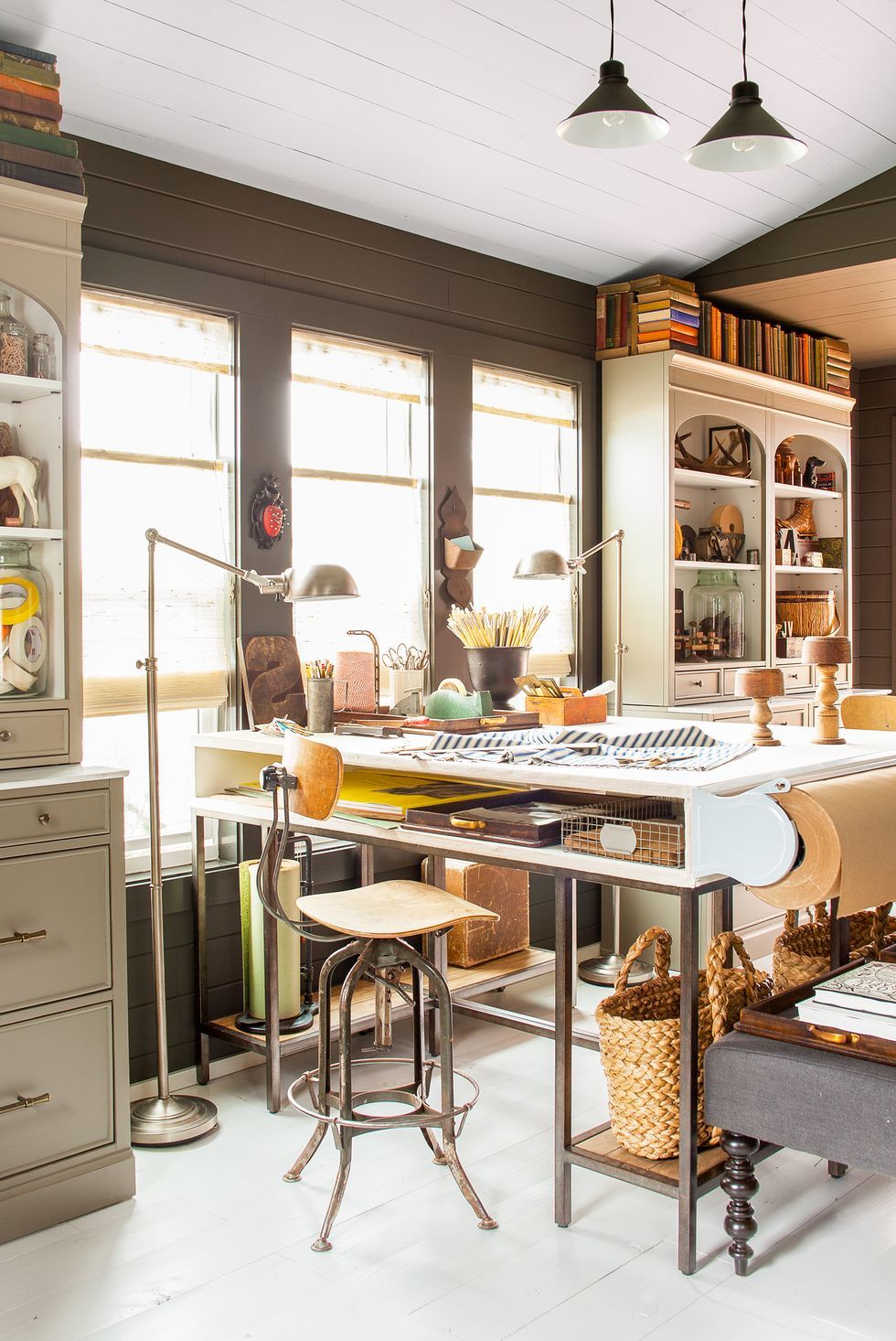 Customize for Your Craft

A horizontal paper cutter at the end of a counter-height desk allows for easy access to kraft paper for sketching, or gift wrap for presents. Designer Barbara Kurgan included a custom spot beneath the tabletop to keep often-used materials hidden but on hand.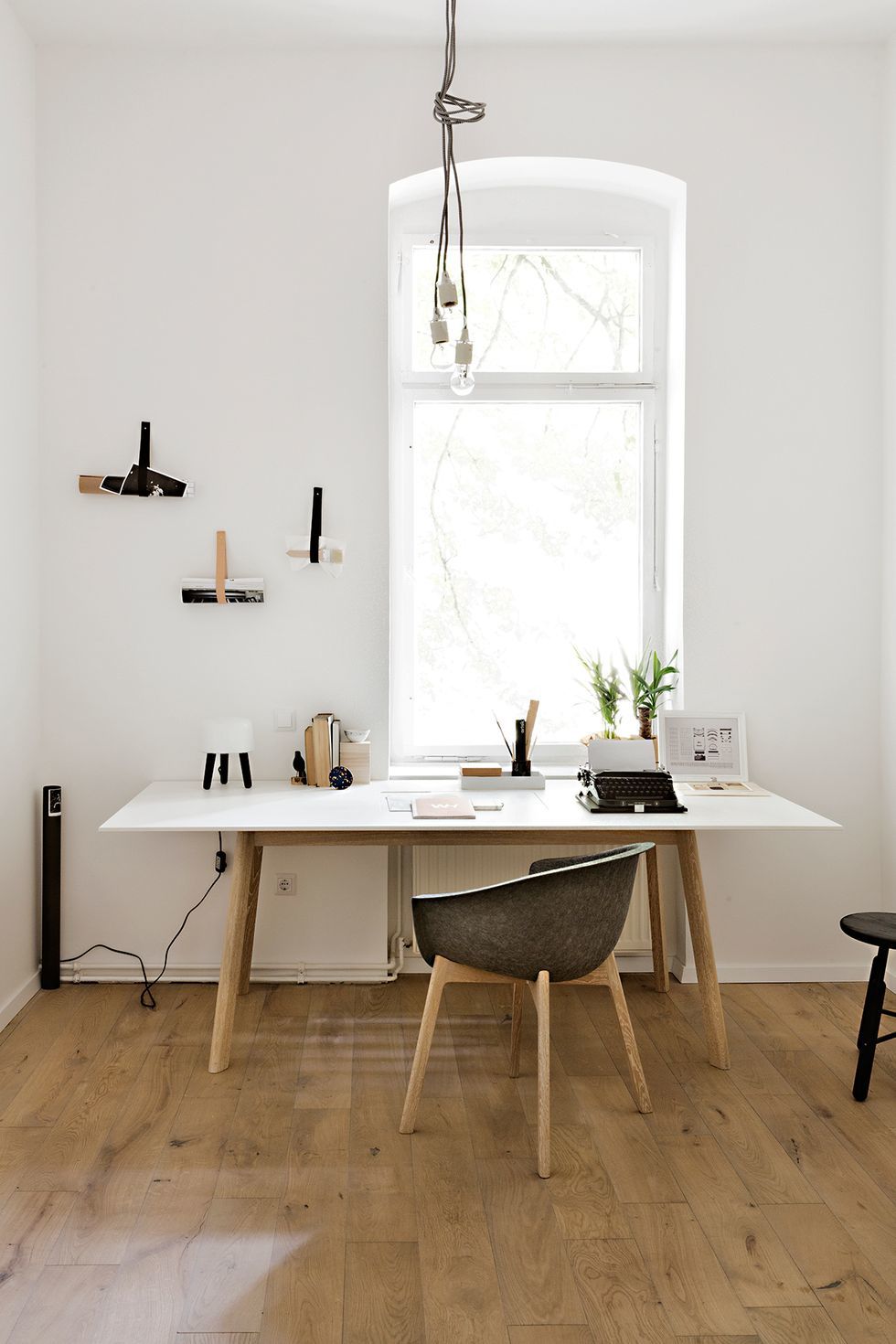 Opt for a Large Desk

Do yourself a favor and choose a large table or desk instead of something tiny. Even if it takes up most of the room, a big table will allow you to spread out and get creative. If it doesn't have storage or drawers, just use your walls.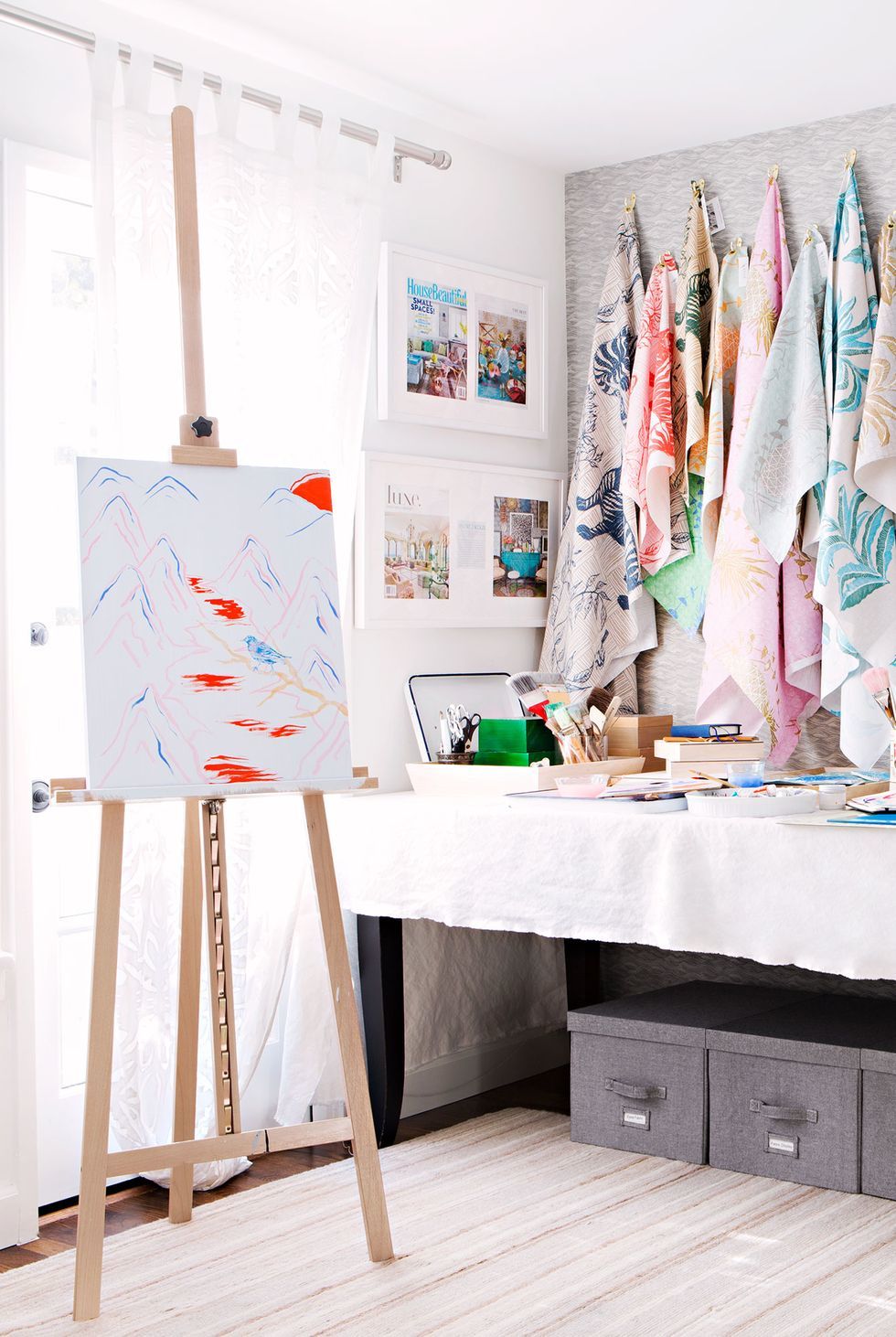 Add Temporary Storage

Craft rooms tend to accumulate tons of scraps. Bring in bins and boxes to stay organized and keep clutter to a minimum (or at least out of plain sight). Take note from this craft room in Sharon Lee's Santa Monica bungalow and tuck them under a table.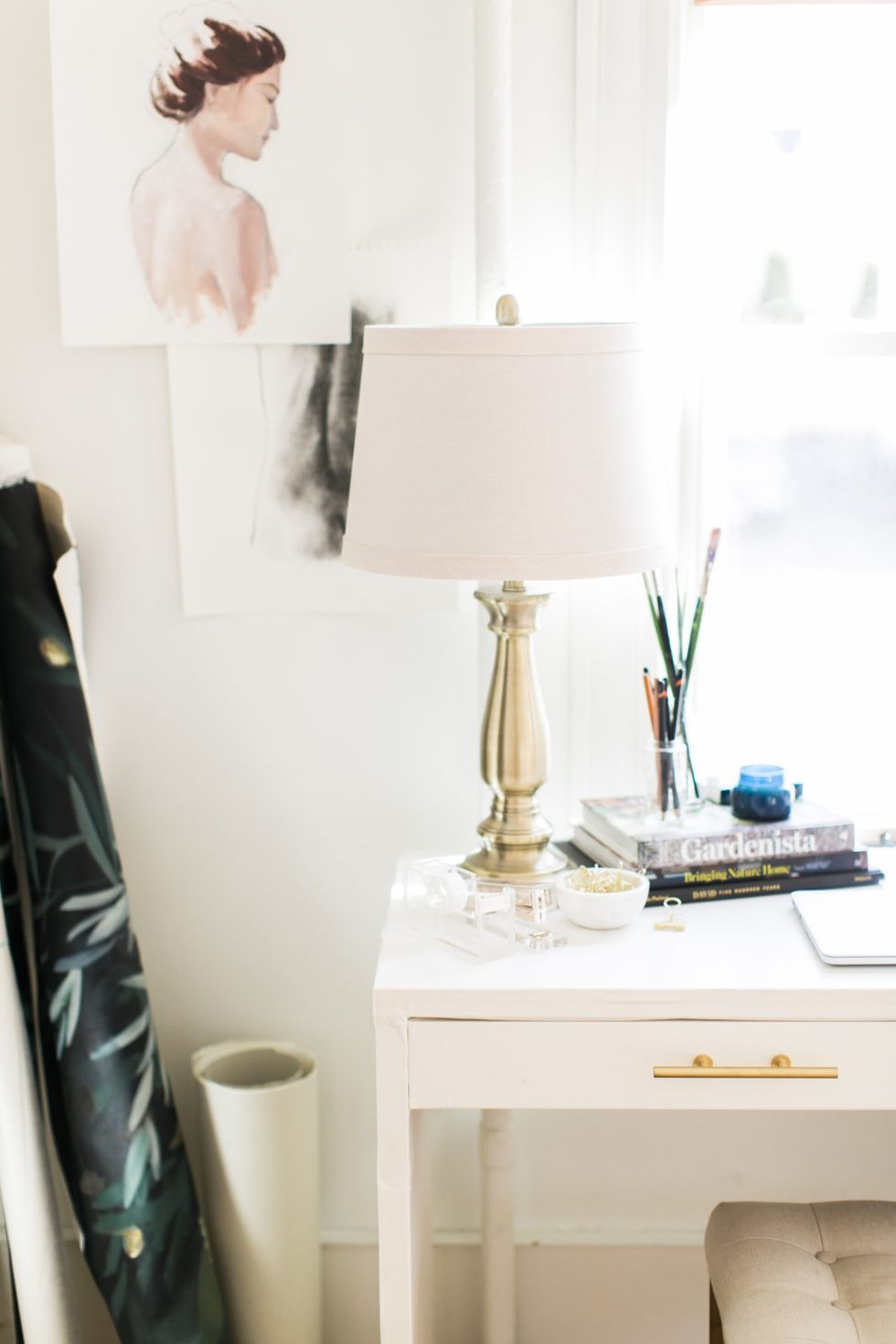 Choose Pretty Office Supplies

Instead of choosing boring supplies, opt for design-friendly options like that lucite tape dispenser. Then take things like paperclips and thumbtacks out of their original packaging and store them in stylish catchalls and bowls.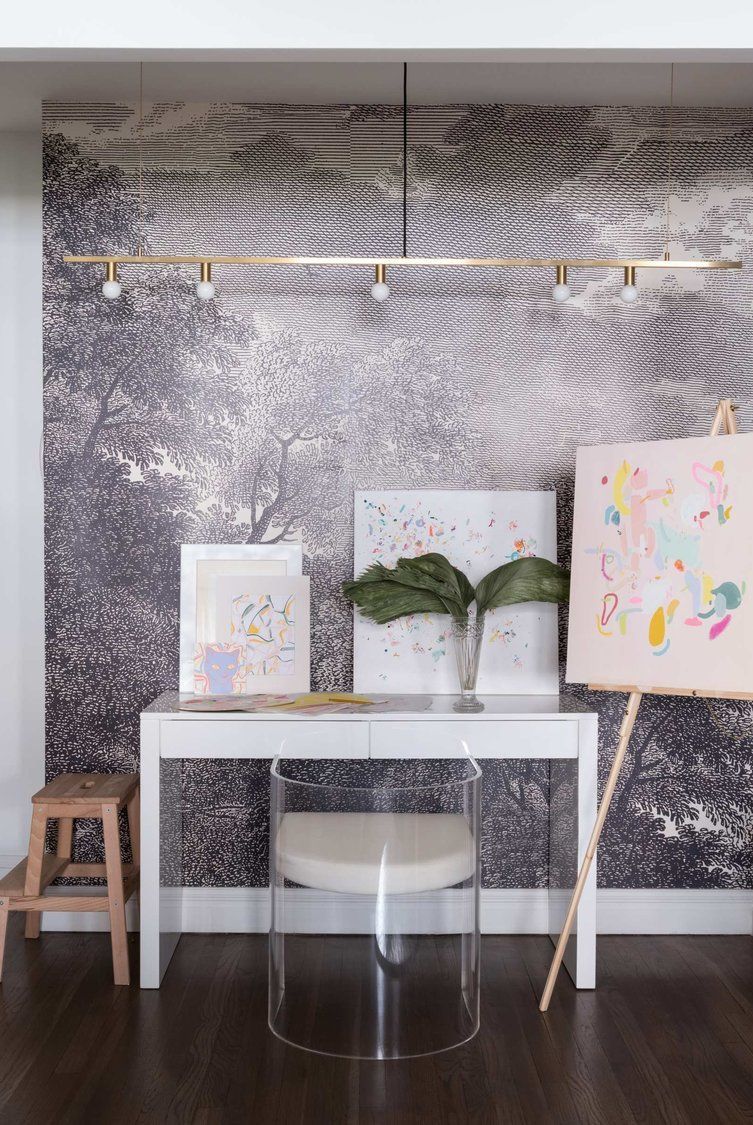 Consider a Statement Wall

Wallpaper is an easy way to beautify your craft room and make it look more polished in case you ever want to use it for something else. Opt for a grayscale print, so your vibrant artwork and crafts can really pop, as seen in this room by Tali Roth Designs.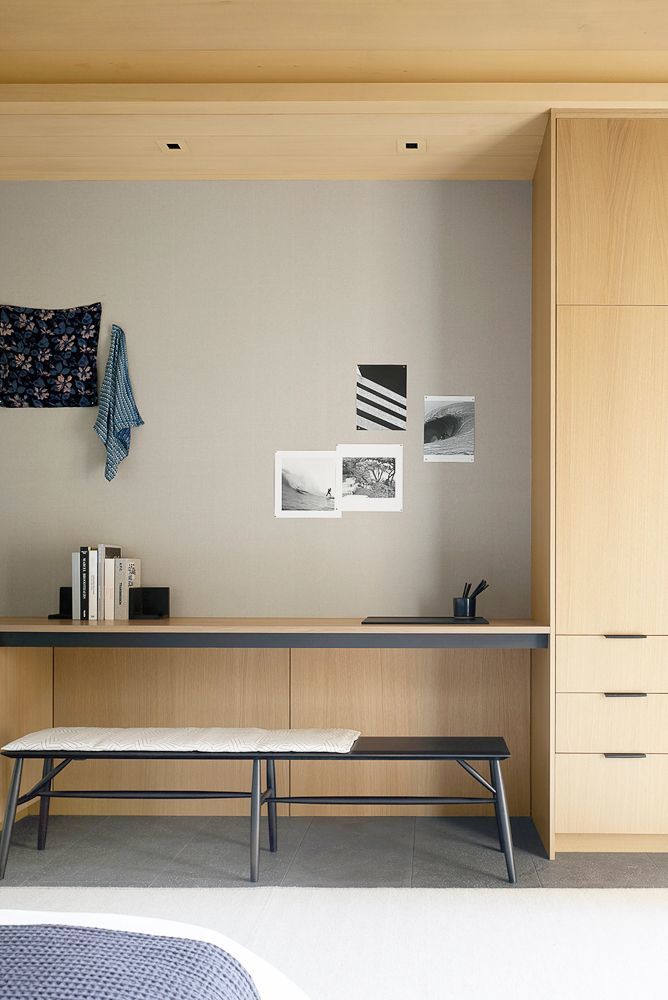 Make Space Wherever Possible

If you don't have a spare room for your creative endeavors, it's still worth making space wherever possible. And you can do so in a way that doesn't interrupt the existing flow or feel too cluttered. In this bedroom by Catherine Kwong, the long bench and floating desk, as well as built-in storage and a dedicated pinboard wall, provide plenty of space for getting creative.