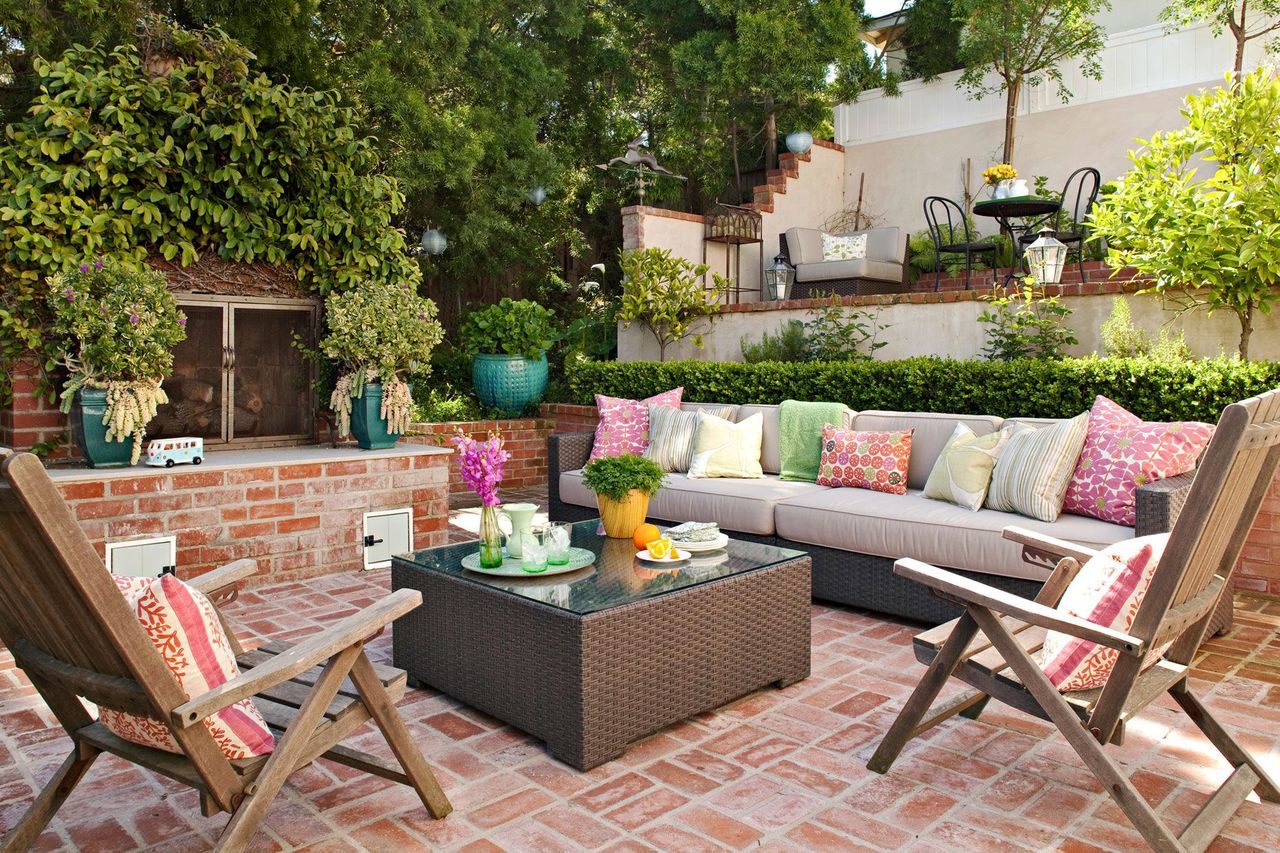 Incorporate Color and Pattern with Textiles

Personalize a deck or patio with weather-resistant textiles that add softness and style. Decide on a color scheme, then gather outdoor pillows in a range of sizes and patterns. Opt for fabrics that dry quickly, resist UV rays, and are easy to clean. For a larger dose of color and pattern, anchor your seating area with a stylish outdoor rug.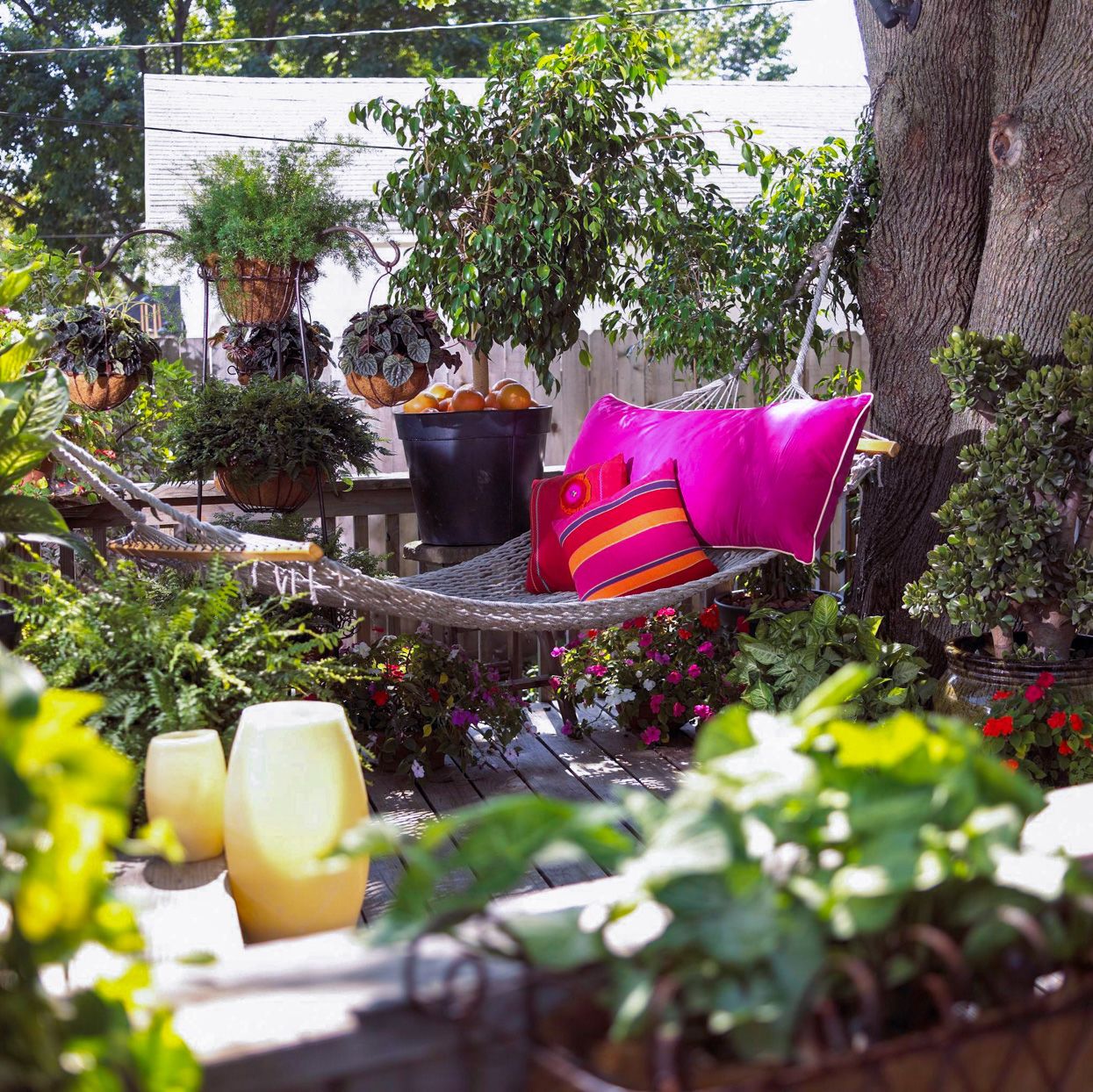 Provide Spots for Lounging

In addition to areas for outdoor dining and entertaining, a place to relax is key. When strung up between two trees or deck posts, a hammock provides a snug spot for an afternoon nap. A chaise longue is ideal for sunbathing or lounging with a book. Add plenty of outdoor pillows or cushions to boost comfort.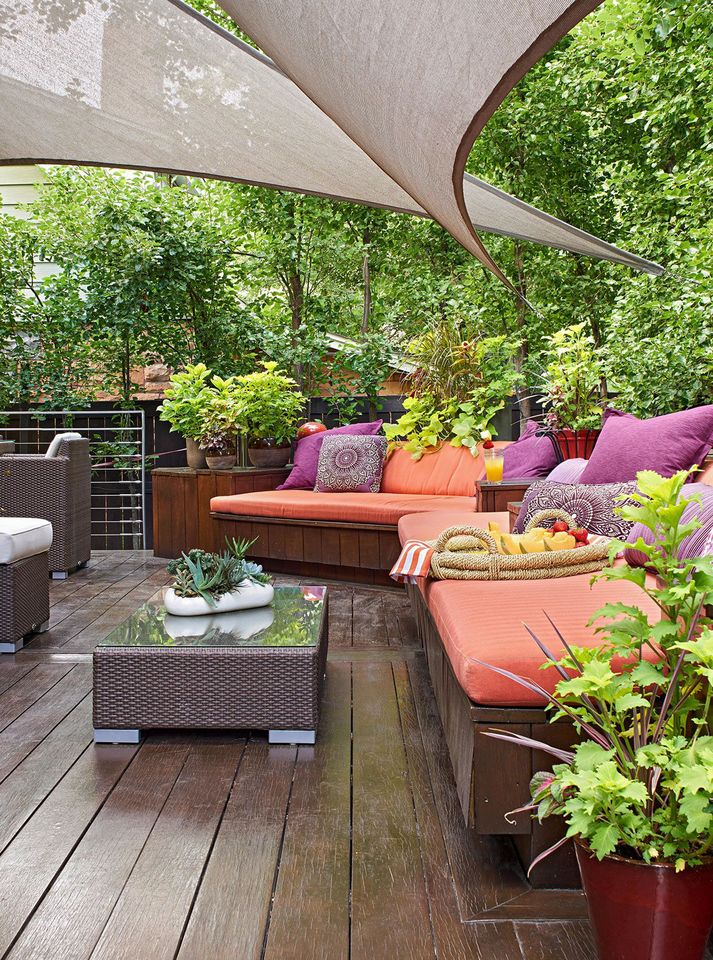 Add Lushness with Plants

Surround your outdoor space with lush greenery. Plant containers with eye-catching varieties and arrange them near the seating area to provide living decor. A shallow planter filled with succulents can serve as a beautiful centerpiece for an outdoor table. Plants with tall stems and full leaves double as privacy screens with the right placement.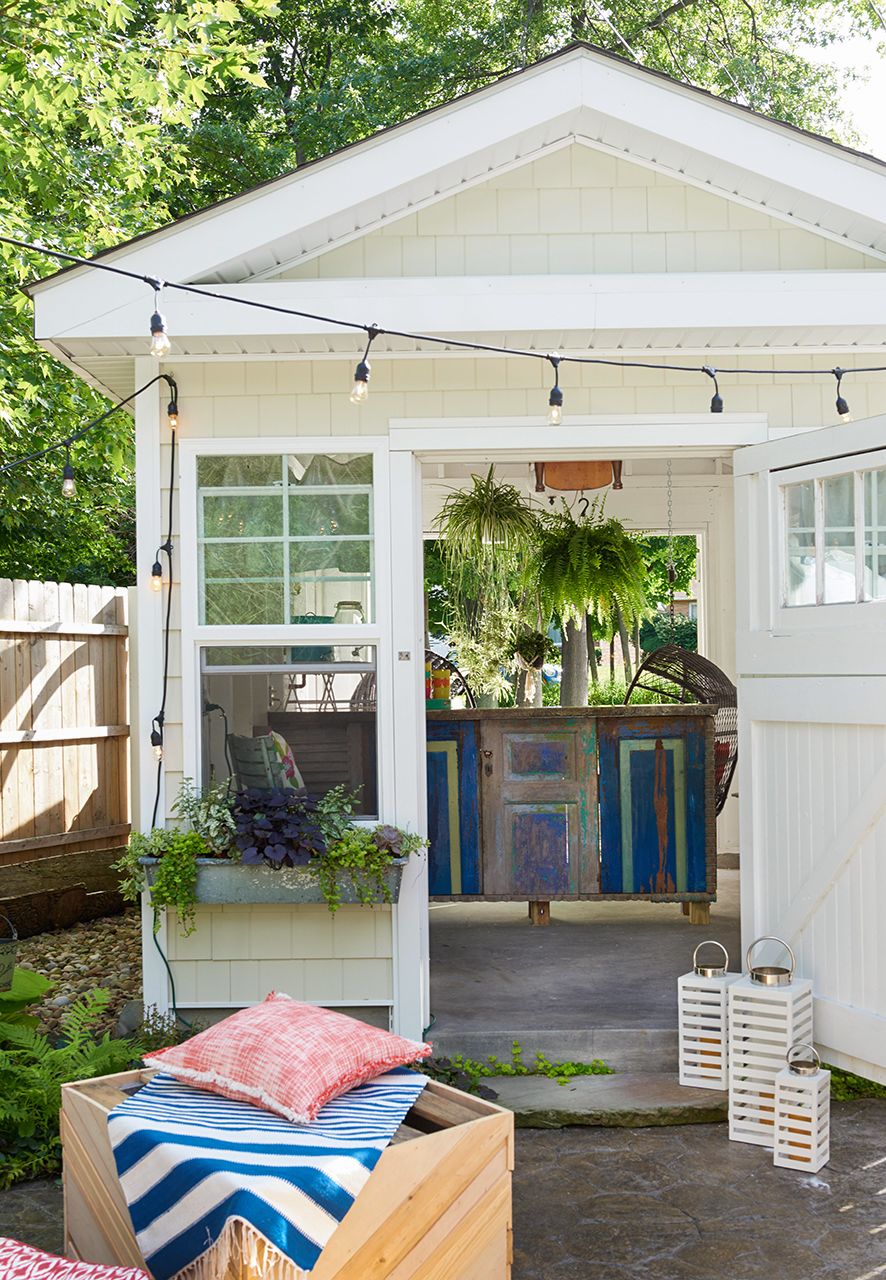 Plan Outdoor Lighting

To enjoy your backyard getaway after the sun sets, include outdoor lighting. At its most basic, this consists of porch lights that illuminate access to the house and provide ambient lighting. For outdoor kitchens, you'll need good task lighting over the grill and work areas. For dining and conversation areas, candlelight, wall-mounted downlights, or dimmable electric lamps. Steps and walkways should also be illuminated for safety. You can also use solar-powered accent lights or low-voltage lights to add drama and interest to the landscape and to highlight paths. Combine a mix of lighting sources to make your backyard getaway a magical place after dark.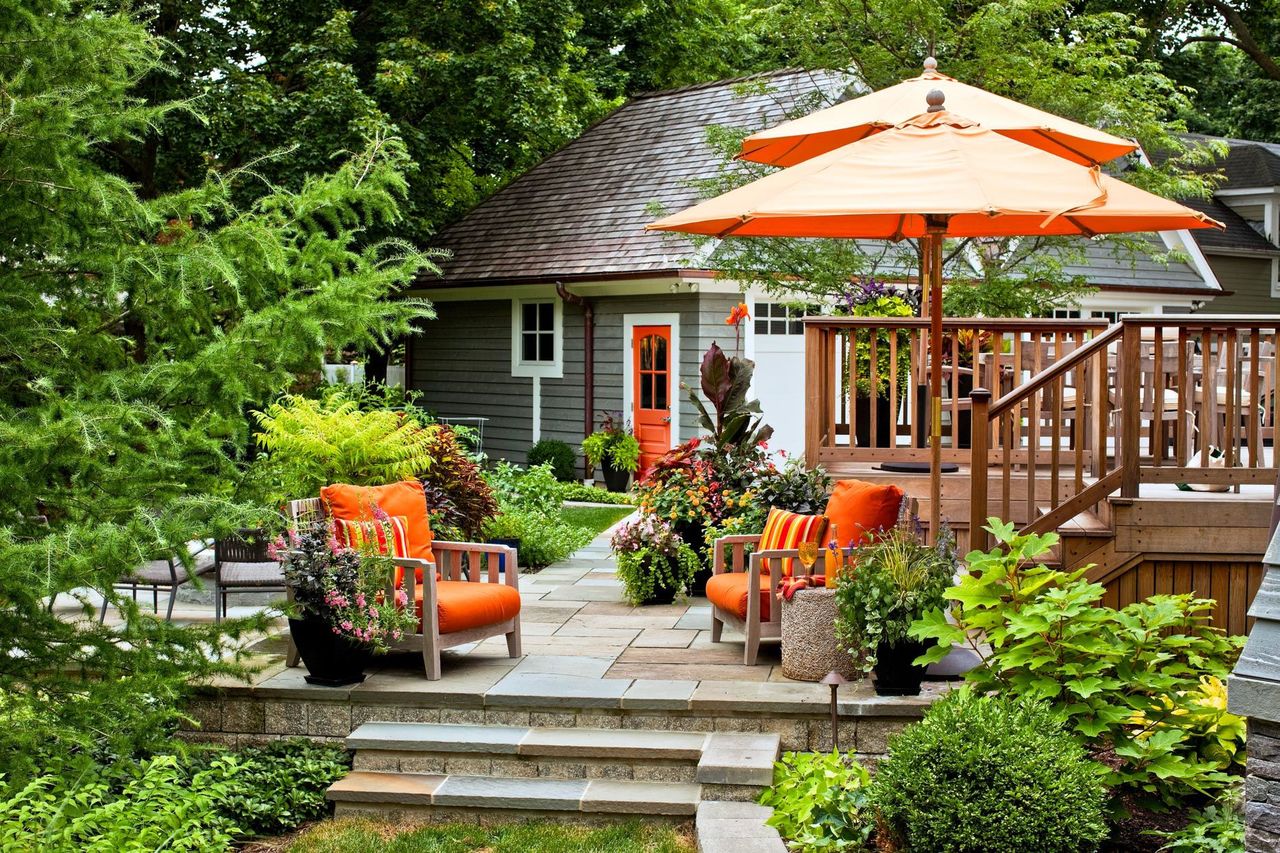 Create Shady Spots

Even sun-worshippers will welcome a little shade in the heat of summer. On days when it's bright and hot outside, you and your guests will enjoy your deck or patio more if you can provide relief from the sun. Choices for providing shade include patio umbrellas, mature trees, retractable awnings, or even arbors and pergolas planted with vines. Choose the option that best suits your space and budget.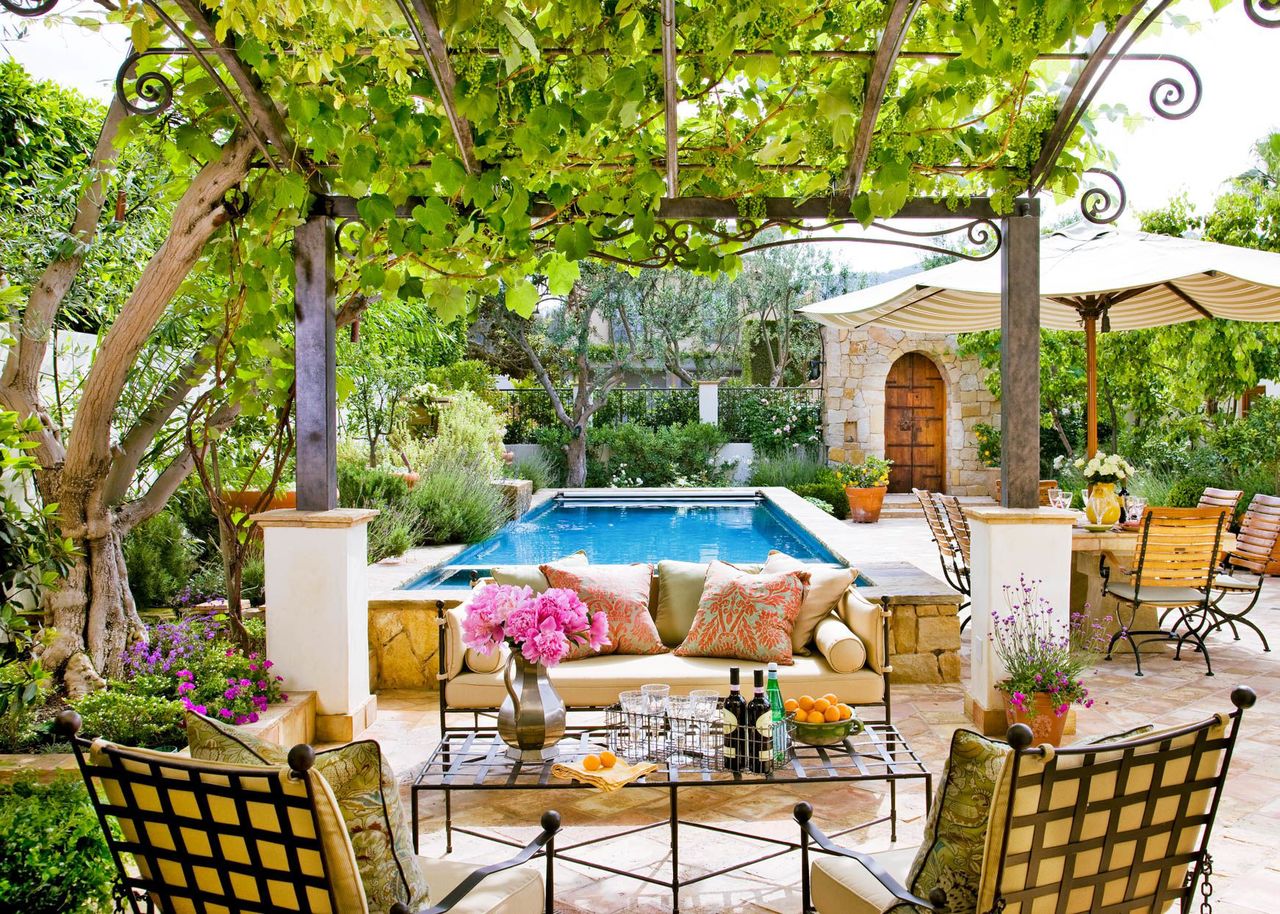 Define Your Outdoor Space

Make your backyard a versatile destination by defining different activity zones within the space. Multiple outdoor furniture arrangements carve out spaces for dining and relaxing on this patio. A pergola covered with luxurious vines and an abundance of plants in containers augment the surrounding garden and help blend the structure into the landscape.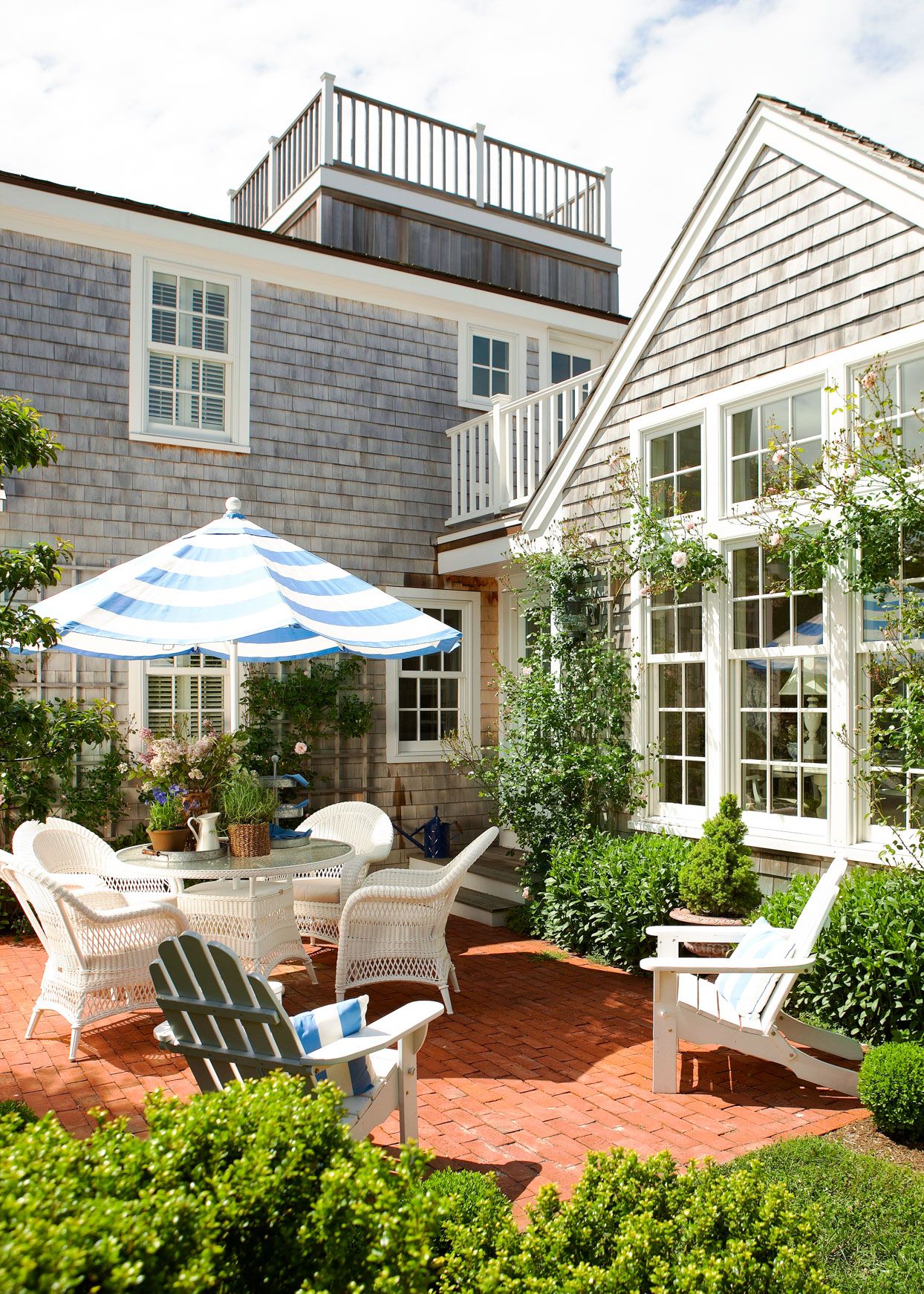 Create a Picture-Perfect Patio

A patio should be a welcoming extension of the house, calling you outdoors to enjoy cool breezes and fresh air. With a little planning, you can make your patio a comfortable seasonal room. Patios are usually surfaced with brick or stone. If you opt for concrete, consider adding texture and color to imitate stone for a more natural look. Design the patio to be an extension of your home's architecture, and use planting beds, container gardens, and weatherproof furniture to decorate the outdoor space.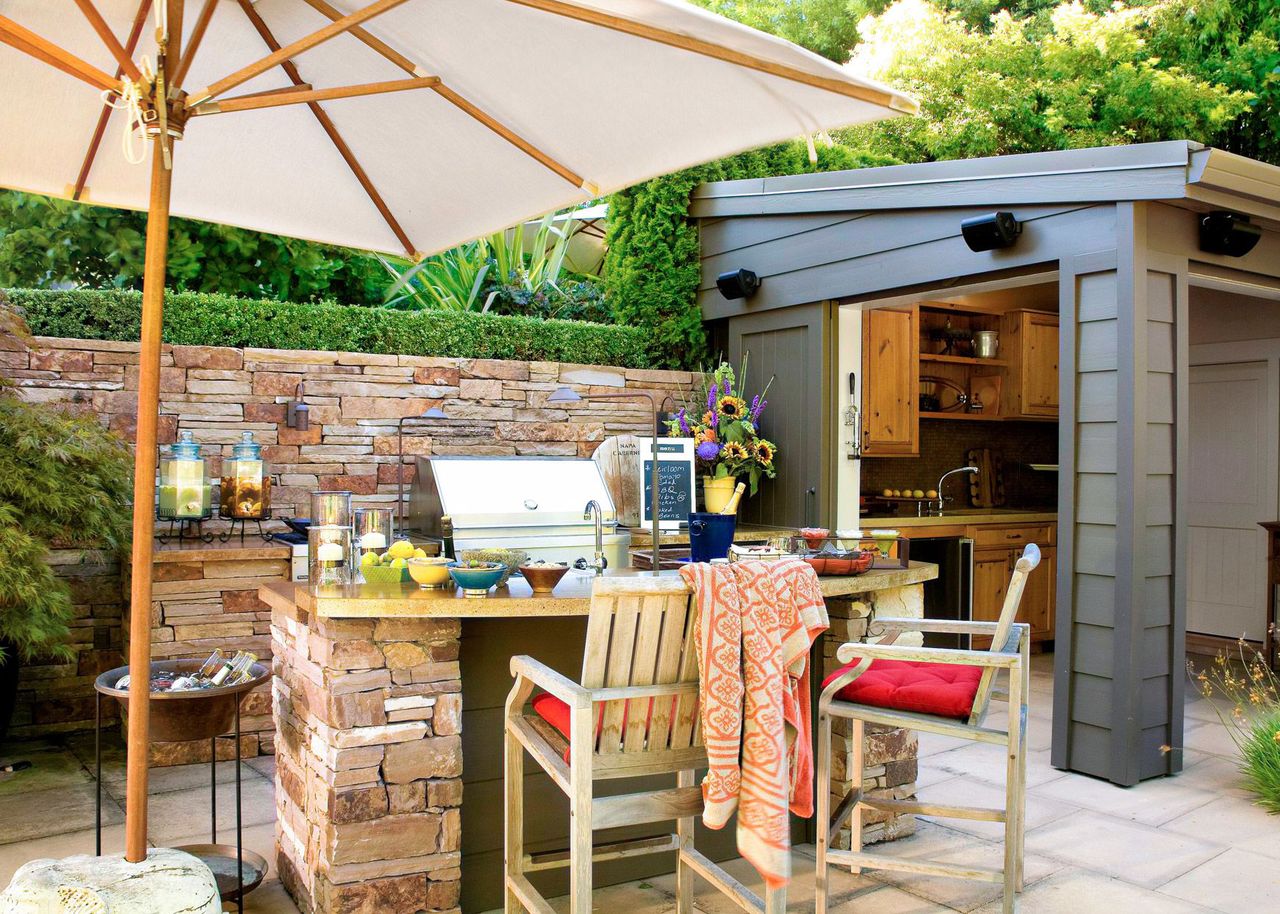 Add an Outdoor Kitchen

If you love grilling and eating outdoors from spring through fall, consider an outdoor kitchen. You don't need a fancy grill, but a countertop for food prep and conveniences such as closed storage and a separate side burner will greatly enhance your outdoor cooking experience. Add a refrigerator and sink to make preparation and cleanup even easier.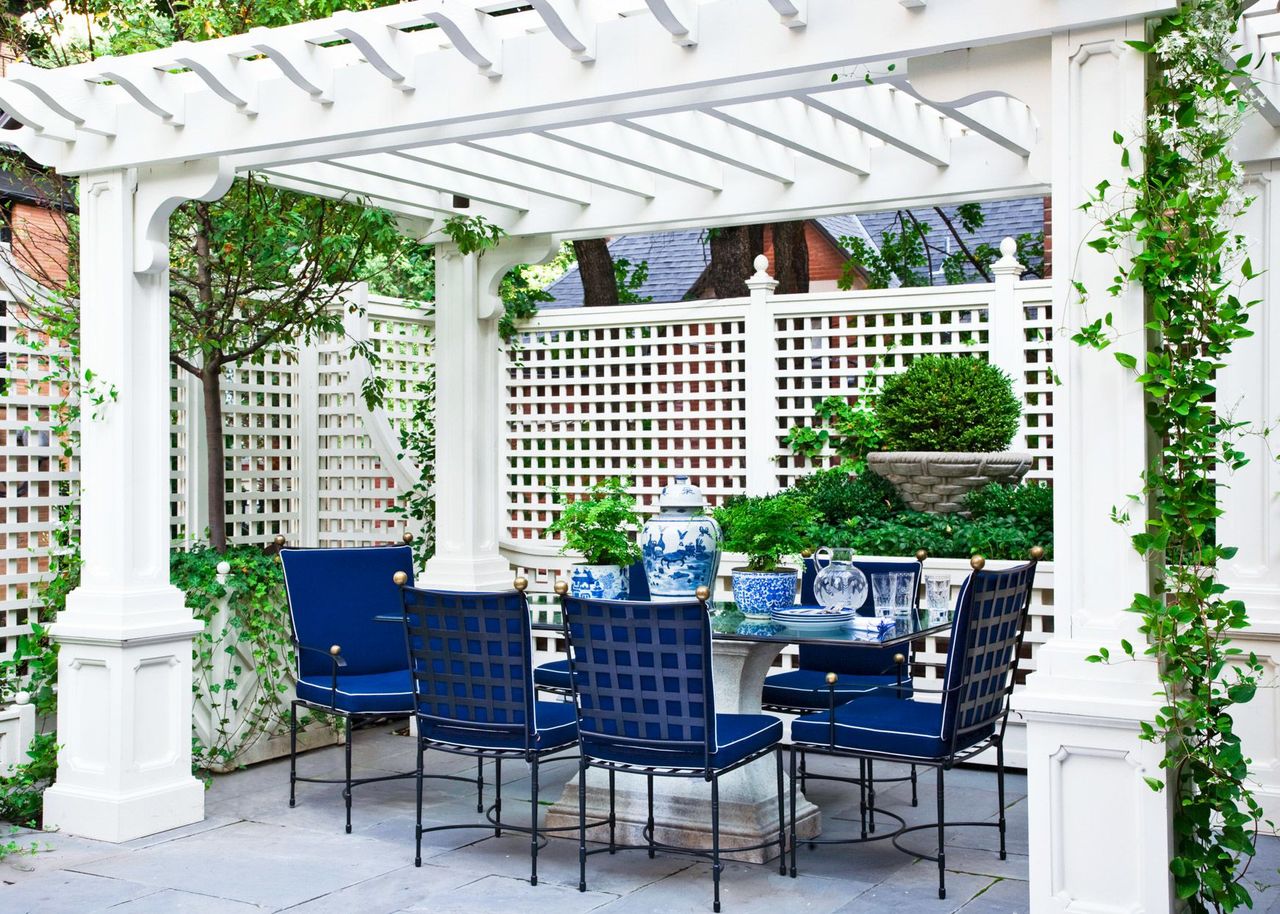 Ensure Privacy

Your outdoor room will feel more like an oasis if it has a sense of enclosure. Fences and garden walls ensure privacy for patios and decks, but you can also use lattice, pergolas, and landscaping to define outdoor spaces and screen views of neighboring houses. Hanging outdoor curtains is another easy, inexpensive way to boost privacy.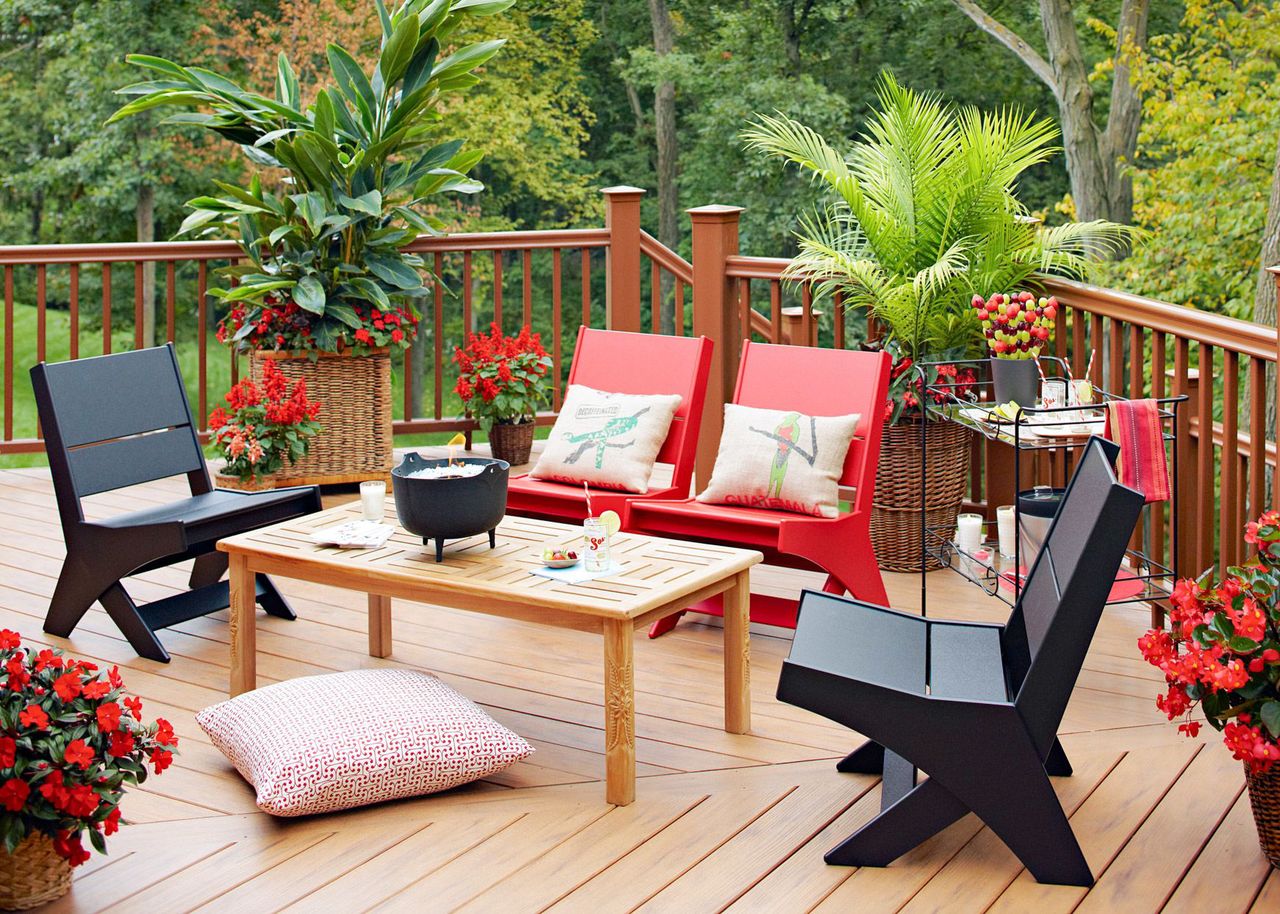 Furnish for Comfort and Durabililty

You have more choices than ever when it comes to furnishing your outdoor rooms. Wrought iron and cast iron, wrought or cast aluminum, and traditional wood are classic options for outdoor furniture. New synthetic, weatherproof patio furniture and fabrics are also now available, offering similar styles and comfort as interior furnishings. There are even weatherproof floor lamps and table lamps that combine stylish lighting with durability.