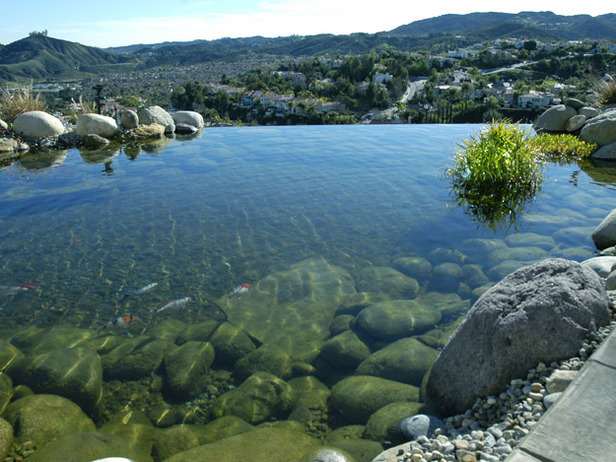 This innovative style of pond maximizes the expansive scenery while also providing the soothing sound of nearby running water.
This pond is a cost-effective alternative to the infinity pool. "The homeowner wanted to capture the views without the expense of a vanishing-edge swimming pool," says landscape designer Scott Cohen of Canoga Park, Calif. "The solution was to build a vanishing-edge pond with a bridge that crosses over to a patio. The cascading fall into the spa from under the bridge appears to be spilling over from the pond."
Photos courtesy of Scott Cohen, The Green Scene, Canoga Park, Calif.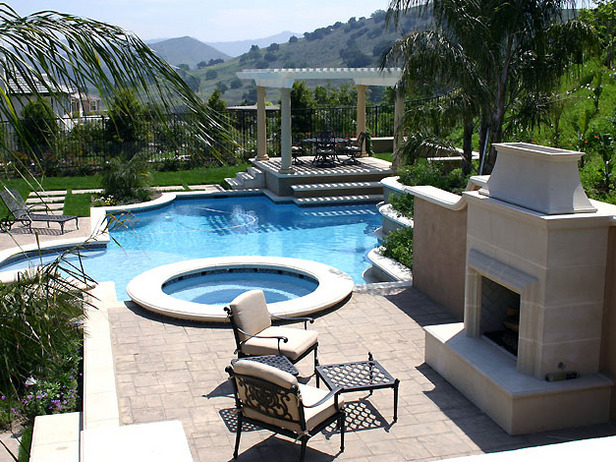 This space is designed with function in mind.
The elements of fire and water merge here with a fireplace tucked near the pool, doubling the area's functionality as a gathering spot.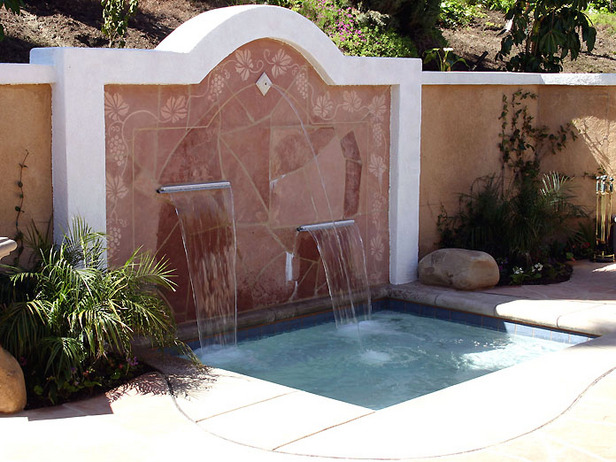 A spa fountain is both eye appealing and relaxing.

Multi-tasking water features, such as this spa, provide dramatic interest and enhance the waterside experience. The homeowner is able to enjoy the sounds of a waterfall while soaking in the whirlpool.


Read more on HGTV...