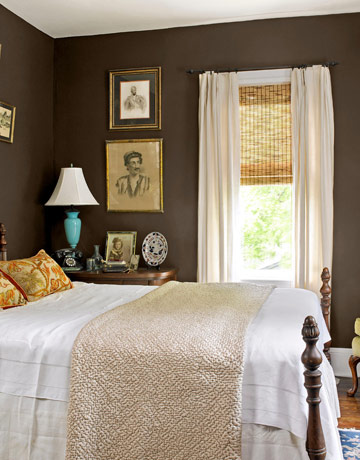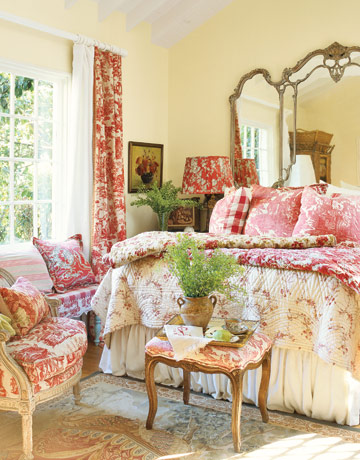 Cottage Bedroom
To make this cozy cottage bedroom appear bigger than it actually is, a 19th-century French glass is used as a grand headboard. The combination of patterns — toiles, stripes, and florals — works because they are all shades of red, from pink to rose to deep burgundy.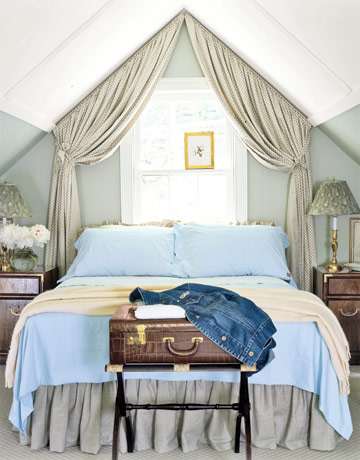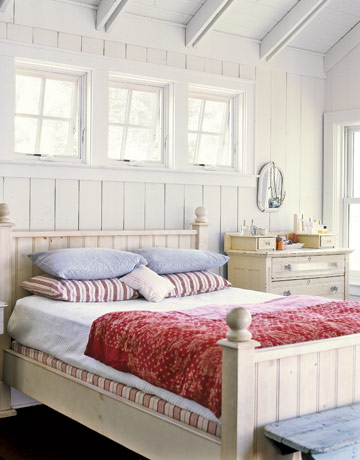 Colorful Vintage Bedding
Catch eyes with a dash of color like vintage blue and red bedding in an otherwise white master bedroom.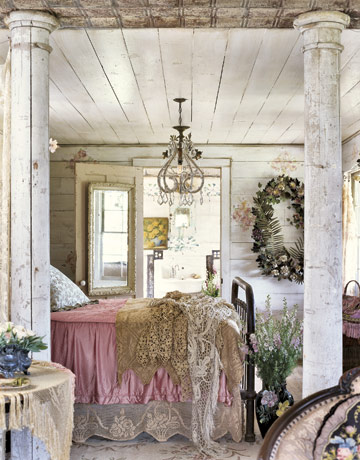 Shabby Chic Charm
With a luxurious mix of lustrous vintage fabrics and antiques, this room has been transformed into a Victorian fairy tale.