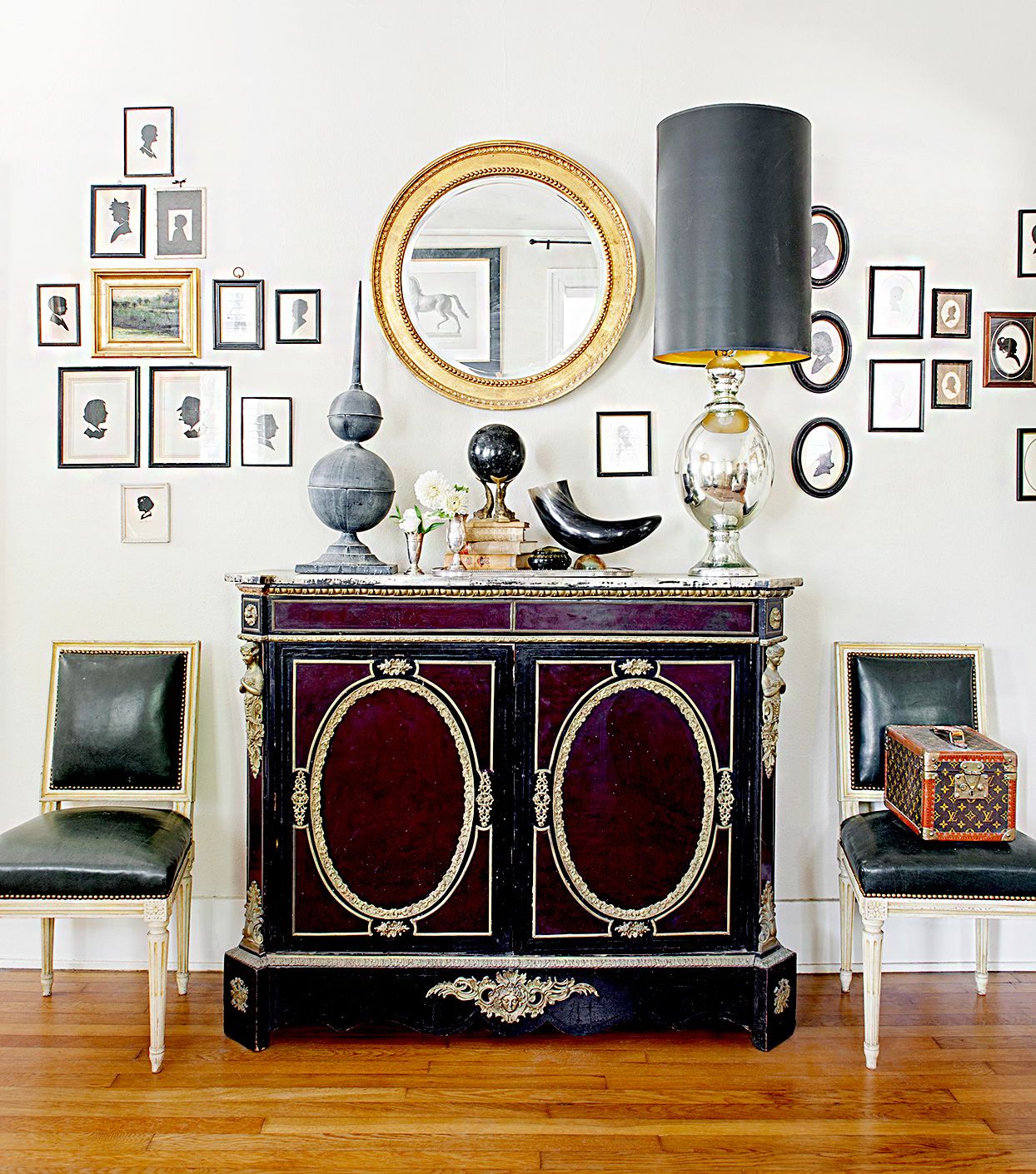 Decorating with Flea Market Art

When shopping for art at flea markets and antique stores, look for designs that repeat a similar theme. Mismatched frames and diverse color schemes can still create an attractive arrangement if the pieces are all connected with a unifying motif. Here, an array of silhouette portraits is made even more interesting thanks to the varying sizes, shapes, and styles of their frames.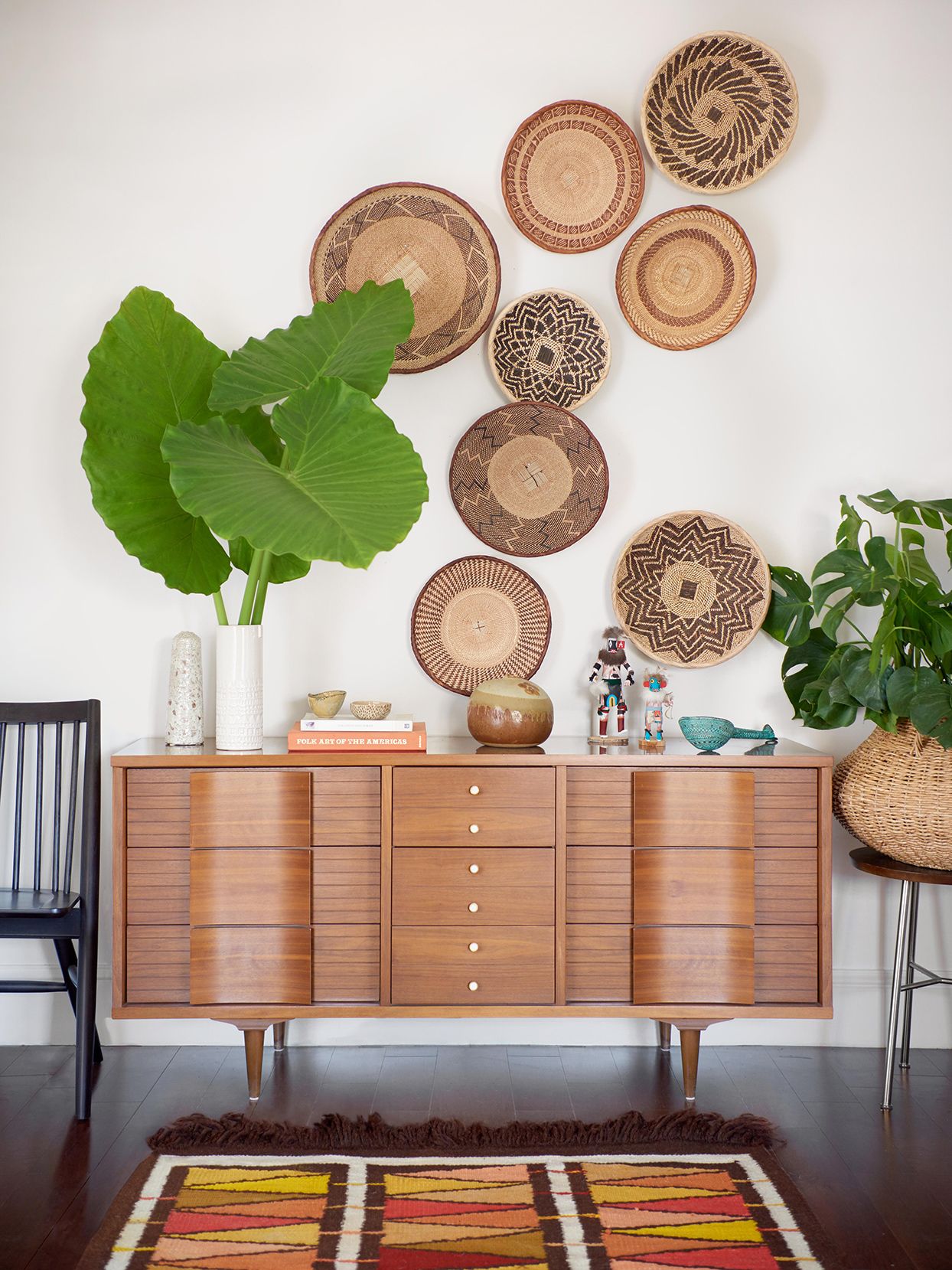 Vintage Basket Wall

Gather an assortment of woven baskets and mount them for boho-style wall decor. Scour flea markets and thrift stores for baskets with interesting patterns or colors on the inside. Hang the baskets with the bottom side to the wall by hammering a nail through an opening in the weave.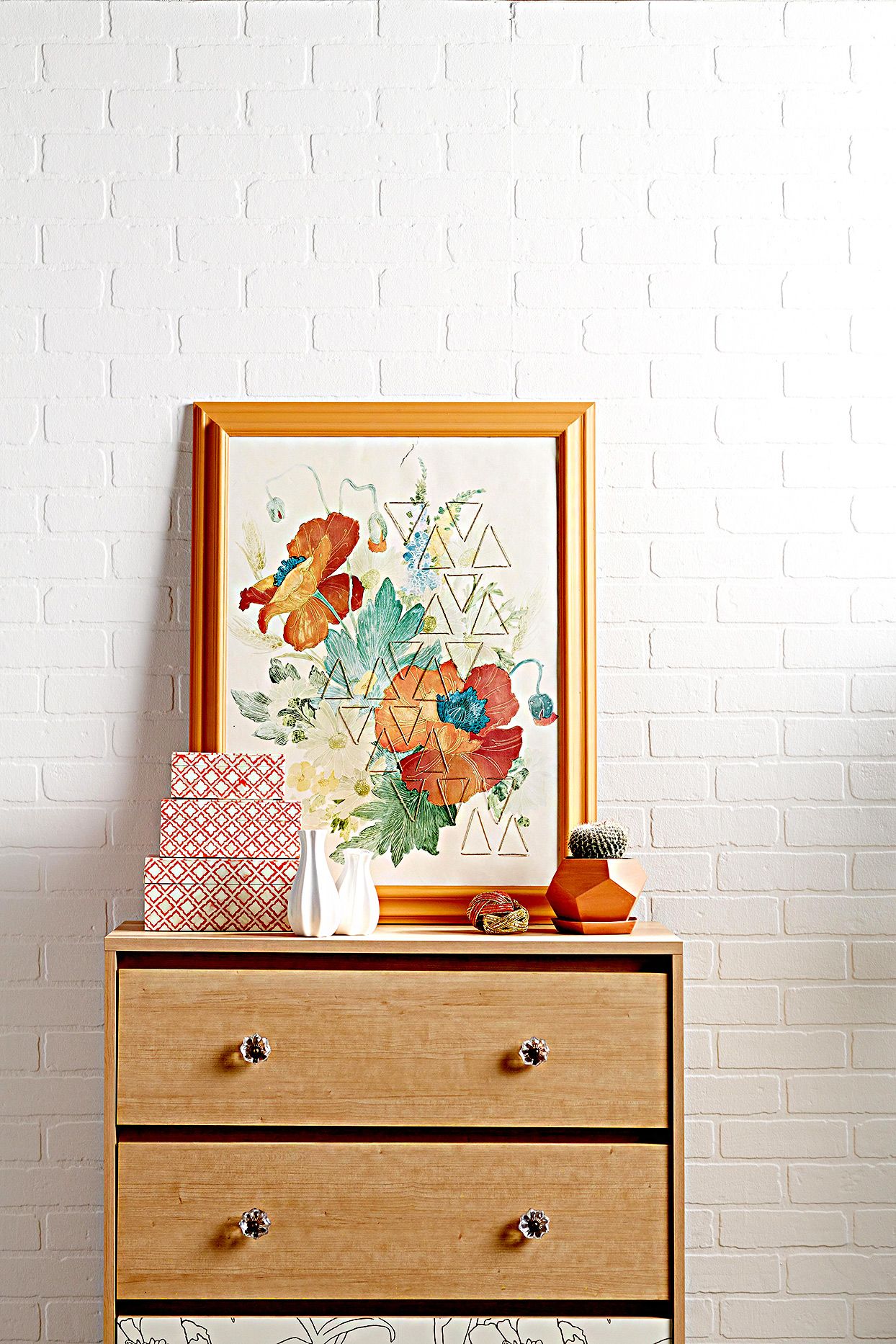 Personalized Vintage Artwork

Put your own twist on a piece of vintage artwork with a little embroidery work. After removing flea market art from its frame, stitch your desired pattern using embroidery floss. Add a pattern of geometric shapes across the image, or highlight certain areas with an accent color, paint-by-numbers style.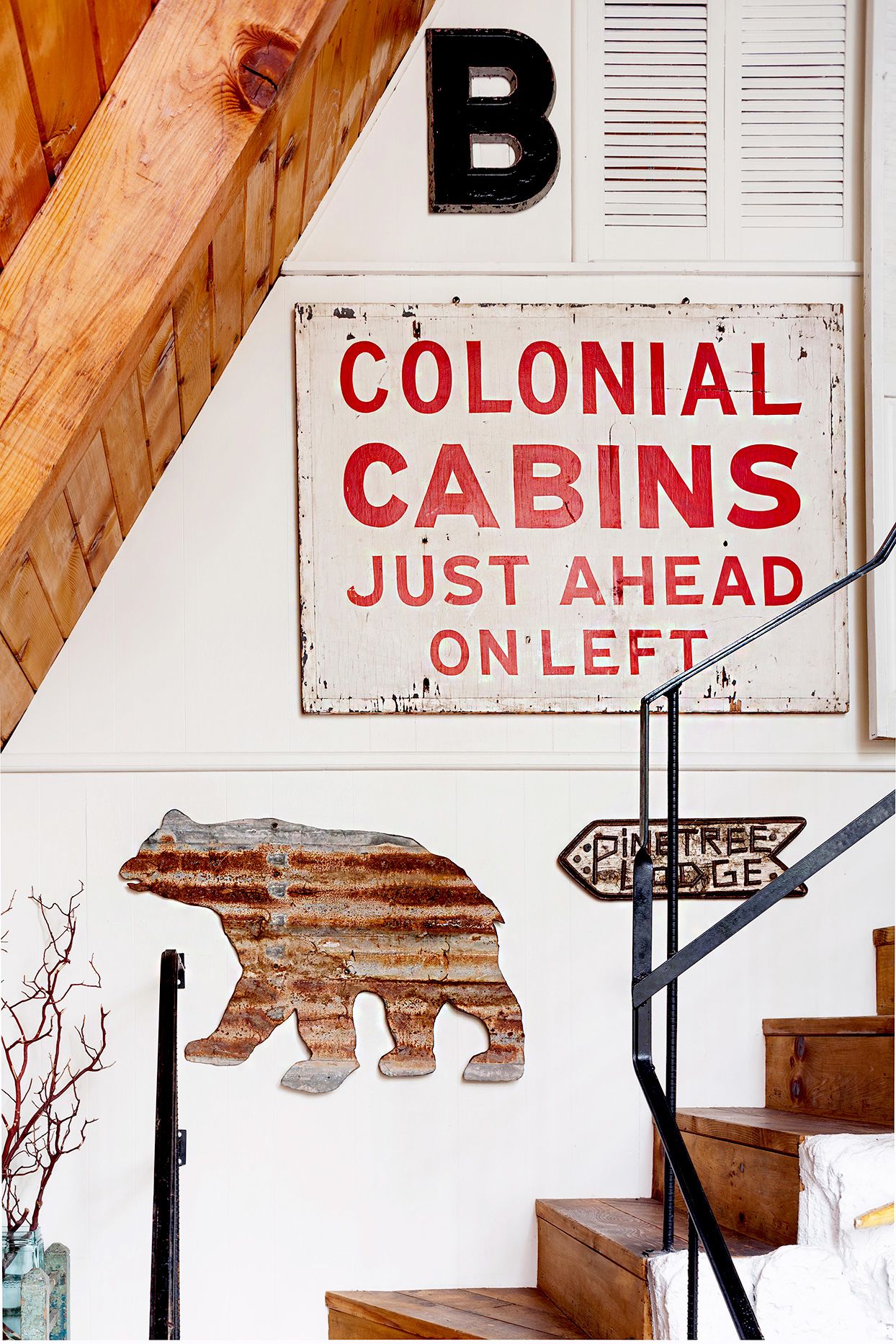 Flea Market Stairway Decor

Liven up a blank staircase wall with a gallery composition of flea market art. Collect items in various sizes and orientations that fit around a particular theme, such as these items with a rustic cabin vibe. Salvaged wooden signs, metal letters, and antique wall decor can all add texture and interest to an otherwise empty space.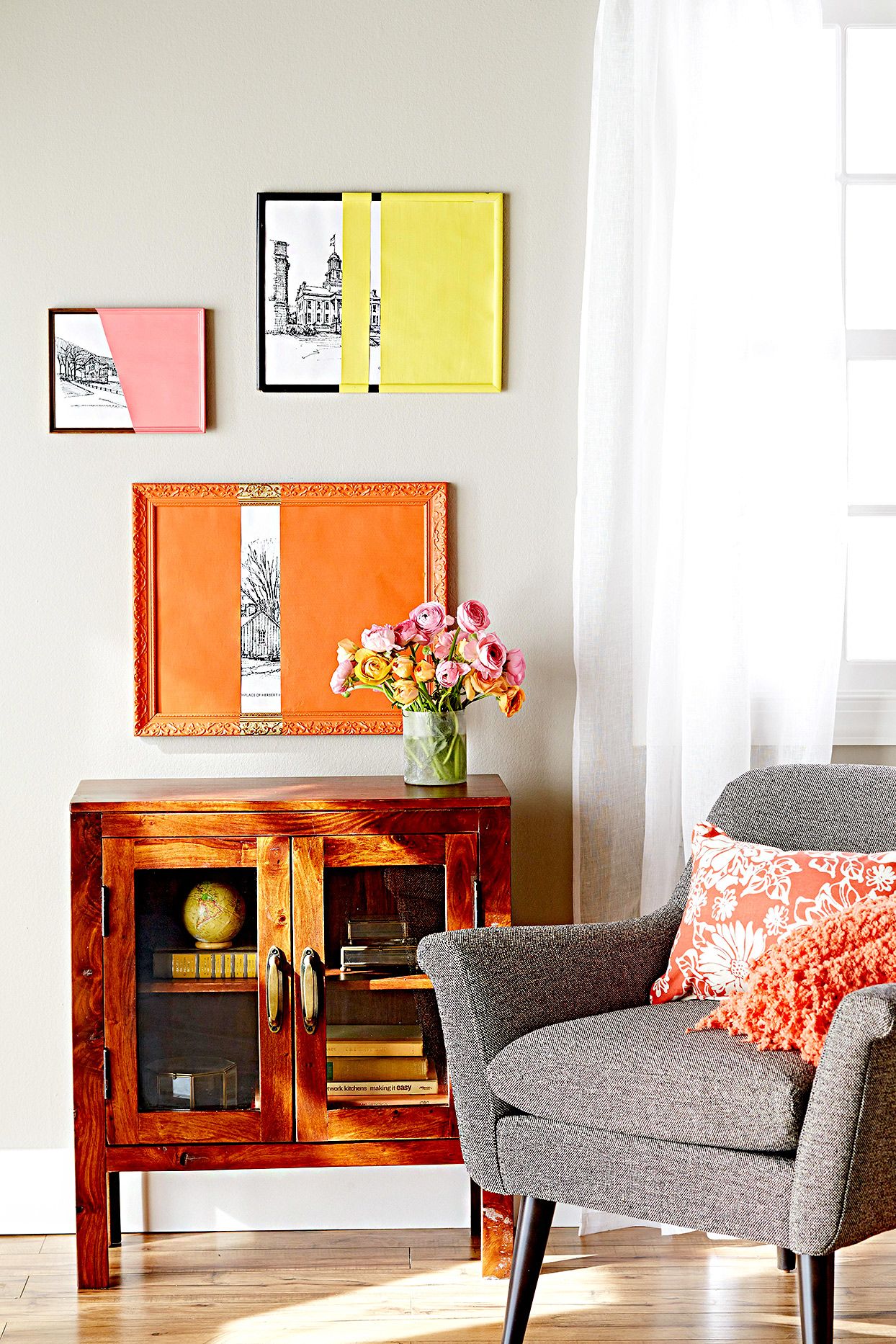 Color-Blocked Flea Market Art

Give framed art from flea markets and thrift stores a quick, colorful update with paint and poster board. Create a playful color-blocked design by painting only a section or two of the frame. To avoid damaging the actual painting, cover the print with poster board in the same color, lining up the edges with the painted areas of the frame.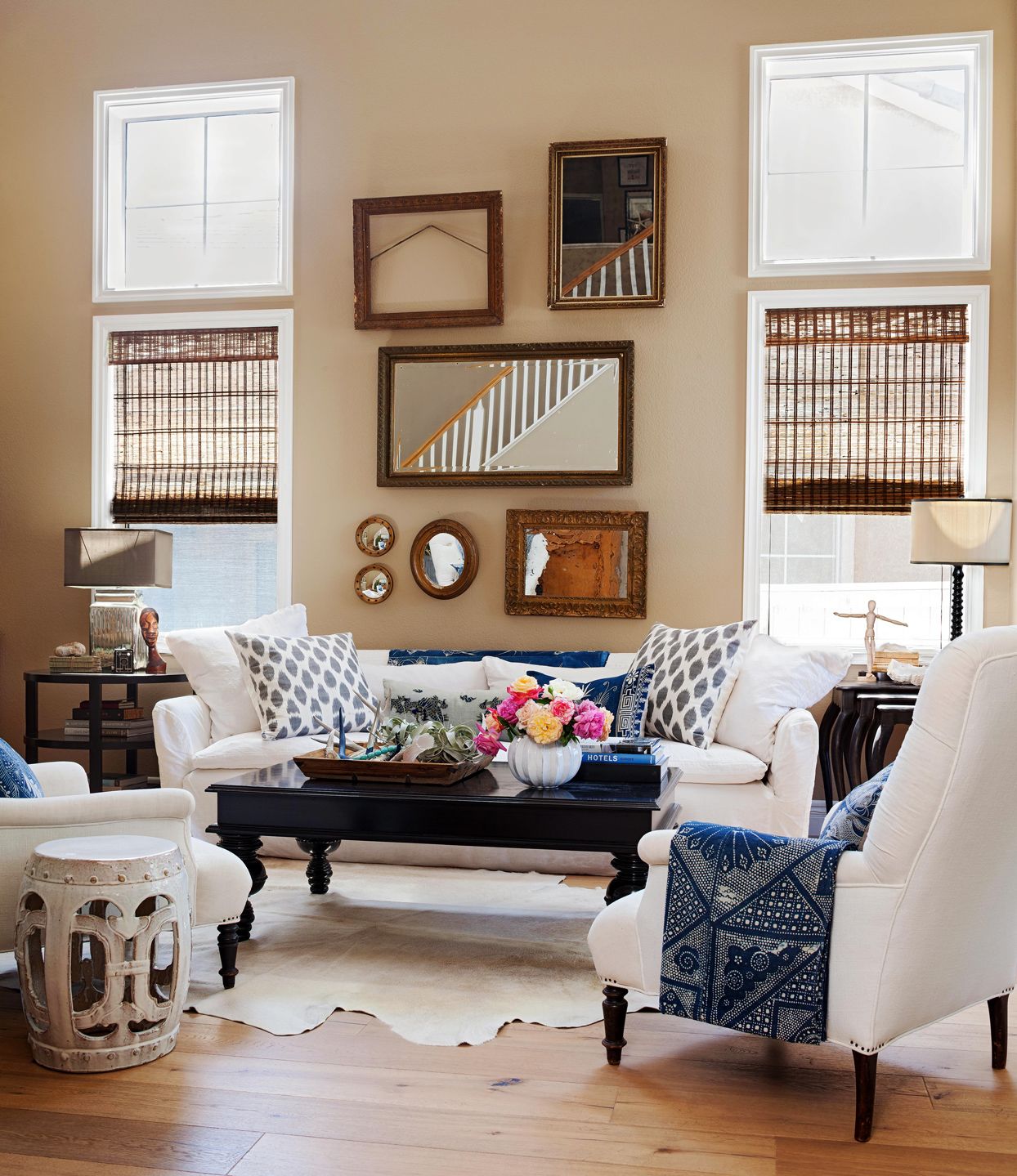 Antique Mirror Display

When displayed en masse, antique framed mirrors in various sizes and shapes become a dazzling ensemble. To create a beautifully spaced grouping like this, trace to-be-hung mirrors or frames onto sheets of newspaper first. Cut out the shapes and tape them to the wall, rearranging them until you create a design you like.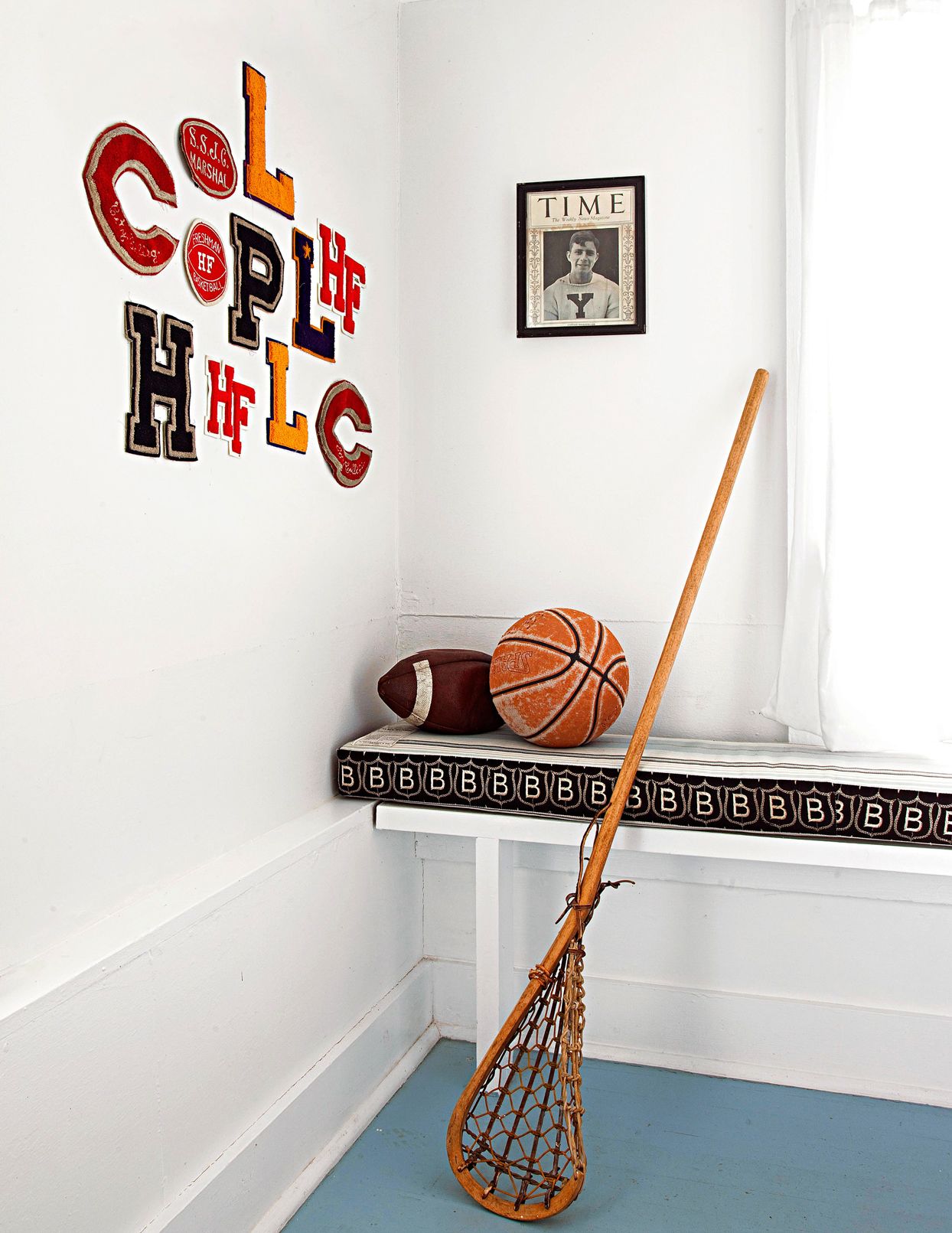 Vintage Sports Decor

Varsity letters and athletic patches create sporty flea market wall decor. Arrange a variety of sizes and shapes to create a more dynamic display. Look for letters, emblems, and other memorabilia in family attics and at flea market vendors specializing in vintage sports or academic gear.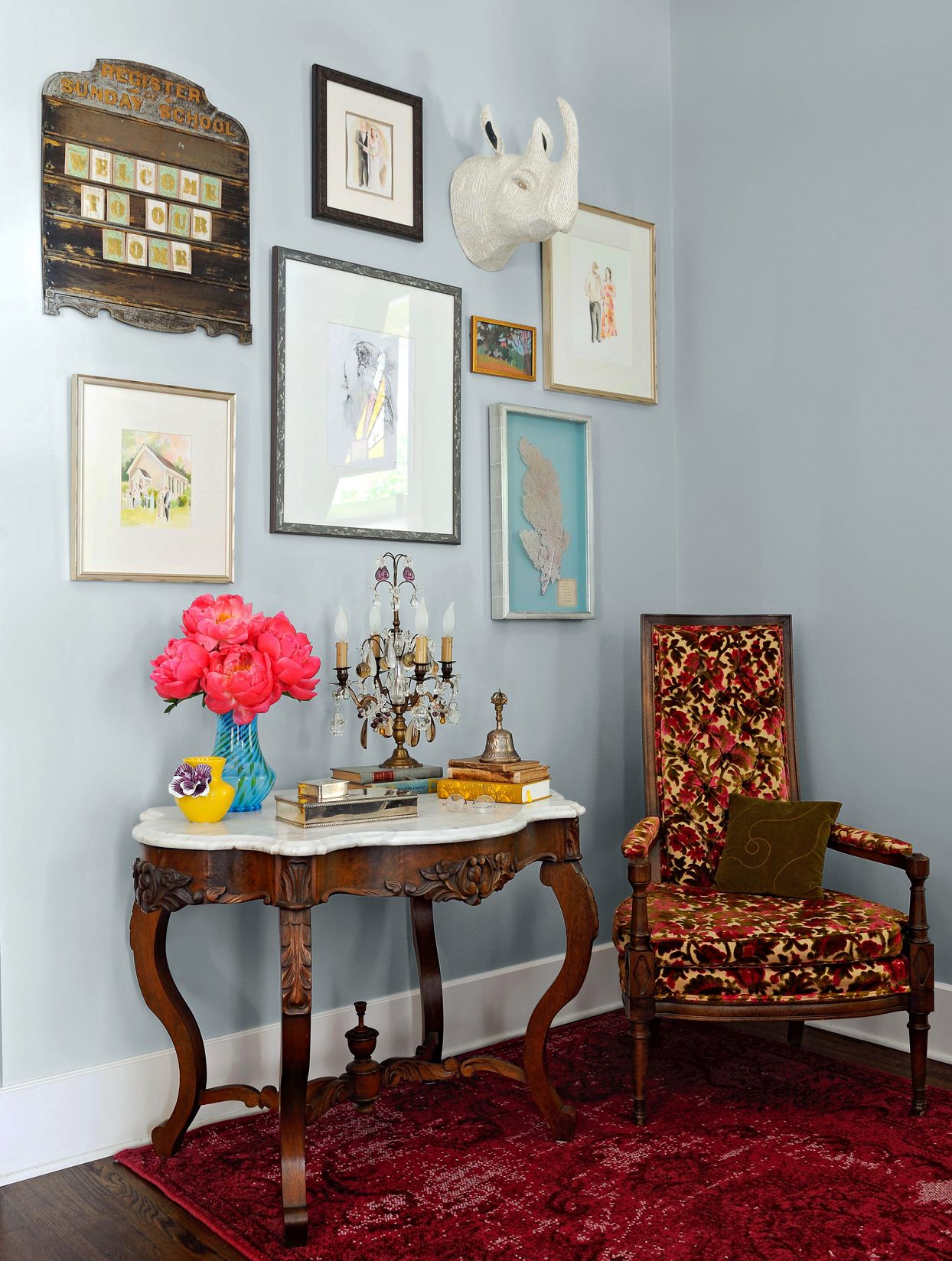 Antique Letter Signs

Slotted signs let you personalize walls with a customizable message. In this entryway, alphabet tiles on a Sunday school sign spell out a warm welcome. The letters can also be switched to call out a holiday greeting or compose a phrase marking a special occasion.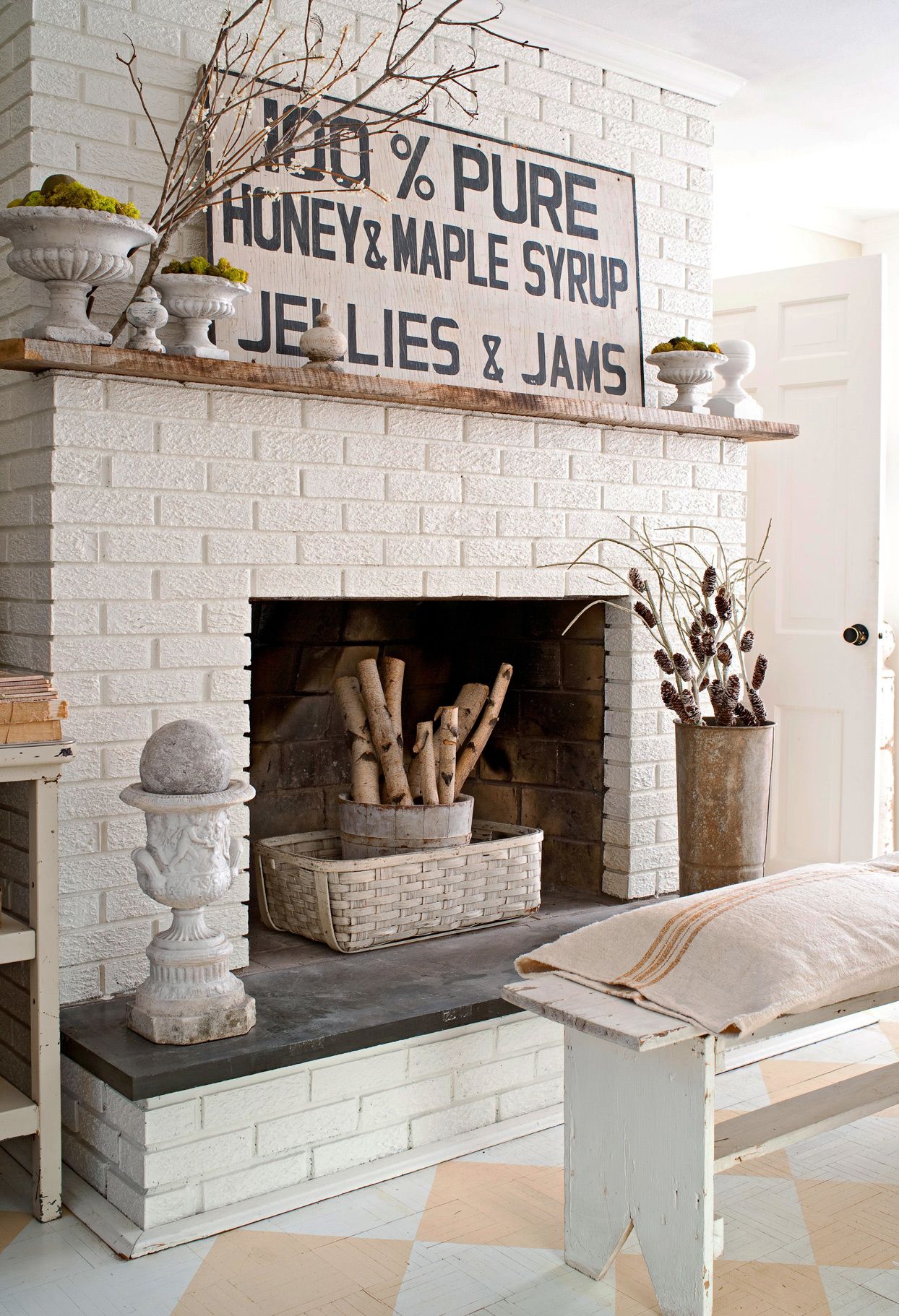 Farmhouse-Style Flea Market Art

Move a farmstand sign from roadside to your mantel to accent a farmhouse-style living room. This sign's black-on-white message underscores the room's country appeal and ties into the neutral color scheme. Sculptural branches and vessels displaying mossy filler bring a natural touch to the mantel decor.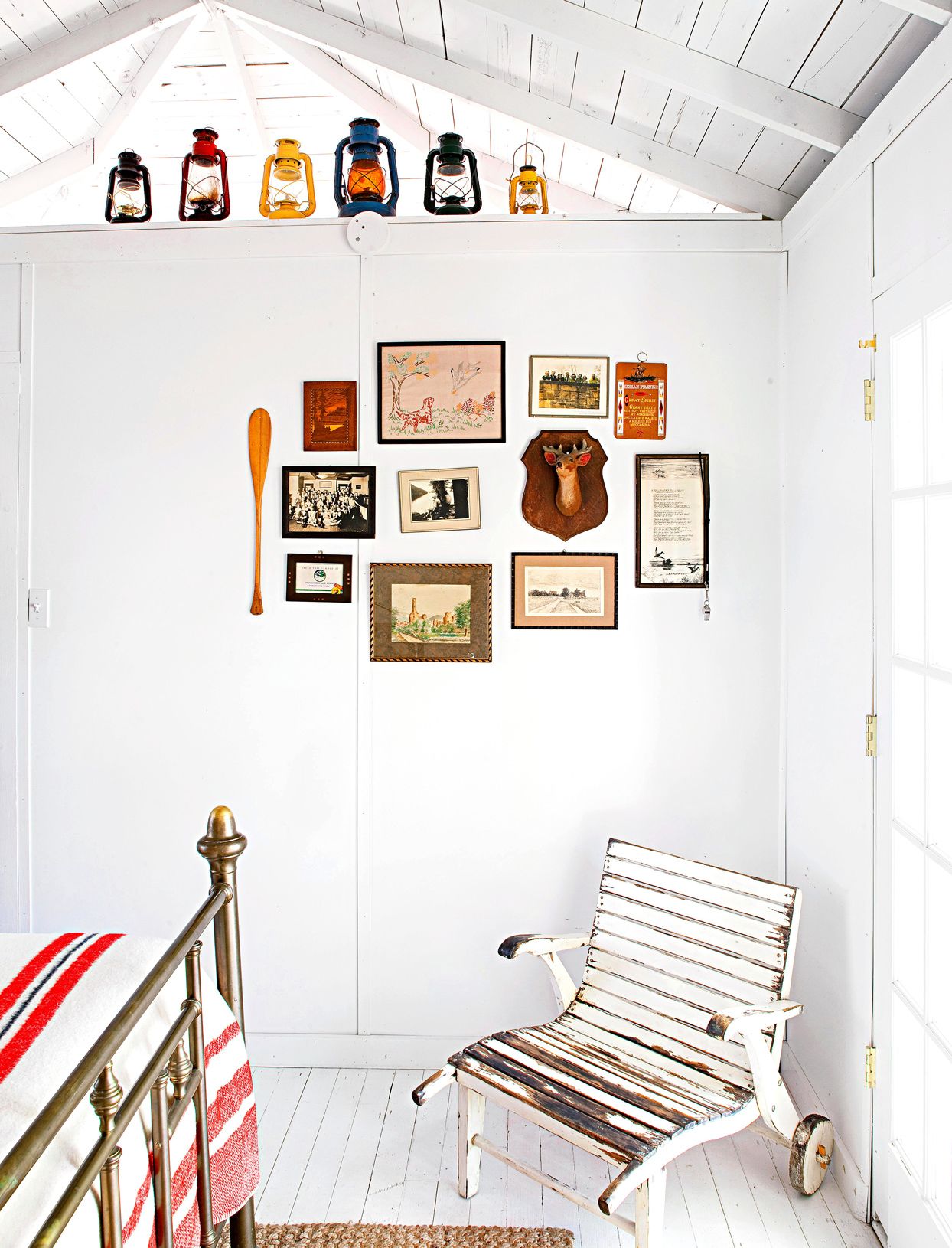 Camping Memorabilia

Search flea markets and vintage shops for summer camp references to bring a whimsical, outdoorsy feel to a bedroom or living space. Here, statuesque lanterns line the top of a partial wall, and vintage graphics, forest imagery, and adventure-related gear form a camping-themed gallery wall. To create a cohesive look with dissimilar objects, group forms by function, assemble items by theme, and combine pieces from the same place into one arrangement.