With all the different treatment styles, shopping for window dressings is a little like shopping for clothes. You want to keep in mind current fashions while also picking something flattering and practical. Window shades are like blue jeans-casual in style with plenty of function and a little flair thrown in. Here are the different types to try on.


Roman Shades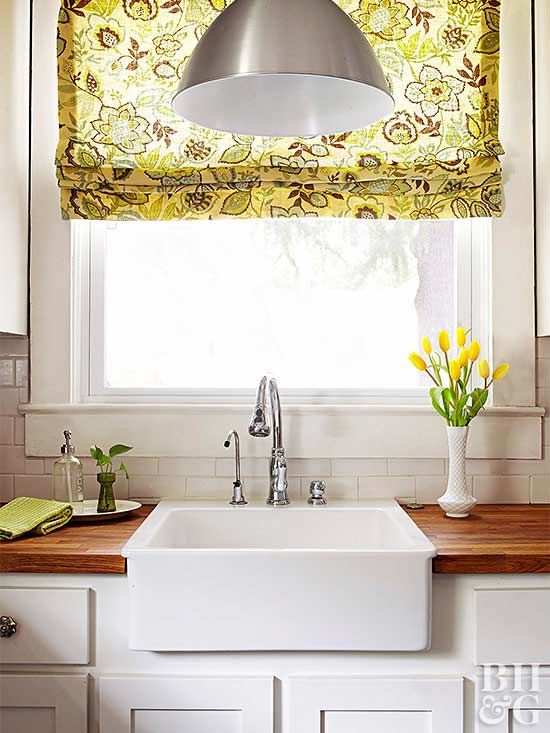 One type of window shade experiencing great popularity right now is the Roman shade. It's a rectangle of fabric or woven material that covers the window. When closed, the shade is flat. When pulled open, hidden cords pull up the bottom rail so the shade gathers in gentle horizontal folds. There are completely flat Roman shades as well as pleated and gathered styles. Roman shades have a casual feel, but the effect of a closed Roman shade is anything but dull: Light filtering through the window reveals pattern or texture that would be hidden in gathered drapes. Use a Roman shade to show off something special.


Roller Shades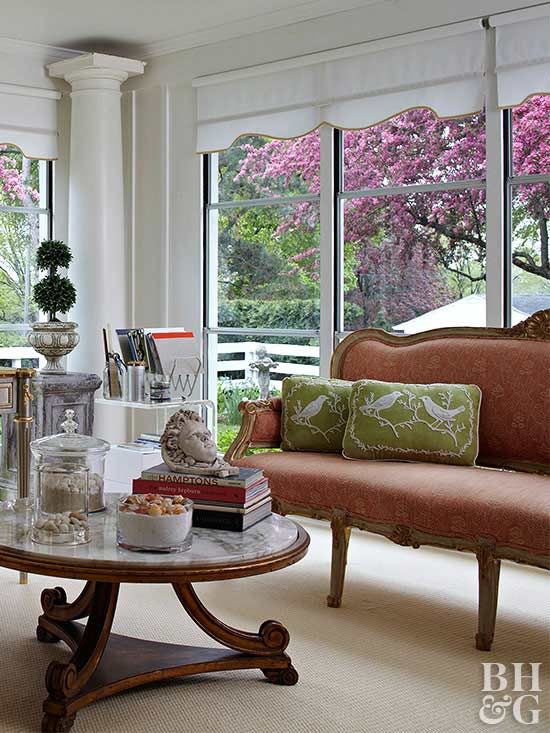 Like a Roman shade, a roller shade is mounted to the top of the window, either to the inside of the casement molding or to the wall just above the molding. When closed, the roller shade lies flat and covers the entire window. To raise it, you tug on the bottom rail and a spring-loaded mechanism in the header coils up the shade. Roller shades can be very inexpensive -- $10 per window for plain vinyl ones -- or more costly for unusual materials, decorative patterns, or UV-filtering weaves. Roller shades are often used in conjunction with other window treatments. The roller shade provides privacy and light control when needed, but it can be tucked out of sight under a valance or behind closed curtains when not necessary.


Balloon Shades


A balloon shade is an eye-catching window treatment that can be stationary or functional. The stationary kind covers the top third of a window in generous folds of fabric, creating the effect of a skirt with the hem tucked up. The functional kind is similar to a Roman shade, but with a voluminous amount of fabric. When closed, the balloon shade poufs out. As the cords pull up the bottom rail, the poufs become tighter and more gathered. This shade is excellent for showcasing an elegant fabric that has a shiny texture, such as silk.


Pleated Shades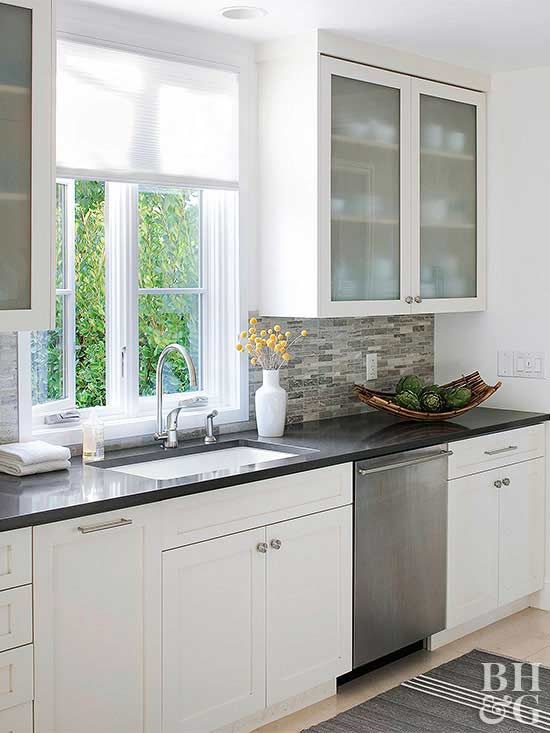 These are also called cellular shades and honeycomb shades. The material, which is a coated synthetic fabric that blocks the sun's rays and has insulating qualities, is crisply creased into dozens of horizontal accordion-style pleats. When closed, the shade covers the window but does not lie completely flat. Cords threaded through holes at the sides of the shade pull up the bottom rail, causing the pleats to compress up to the header. Like roller shades, pleated shades are often used in conjunction with other window treatments. They come in several transparencies, from light-filtering to blackout and are available in nearly any color.


Speciality Shades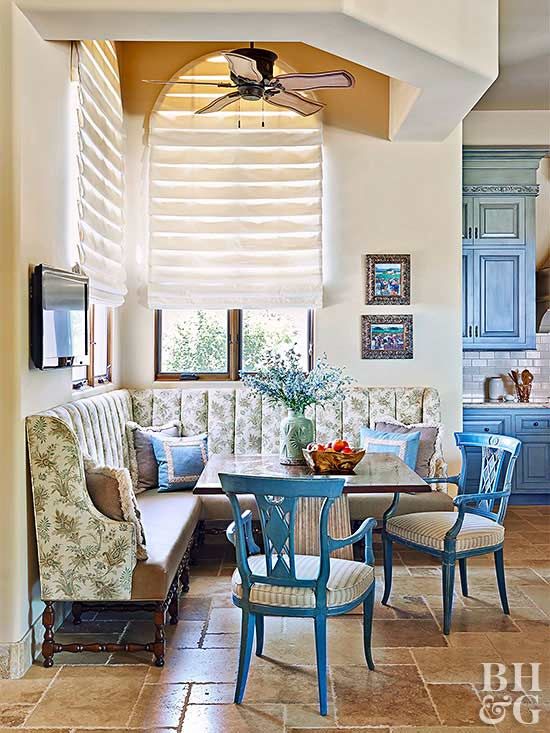 For windows that have an unusual shape, there are shades that are designed to fit. For example, arched windows sometimes let in too much sunlight, which can fade furniture and floors. A fan-shape pleated shade can unfurl to cover the semicircle panes at the top. Or, for narrow sidelights that flank front doors, there are several options, including skinny pleated or roller shades.