To design a home for a retired couple in Bellbrae, Victoria, architect Richard Wiesebrock, founder of Wiesebrock Architecture, adopted a "triple bottom line" approach: "The owners required a simple home that could be small and serviceable to suit their needs," says Wiesebrock, "and large enough to accommodate visits from their adult children and families."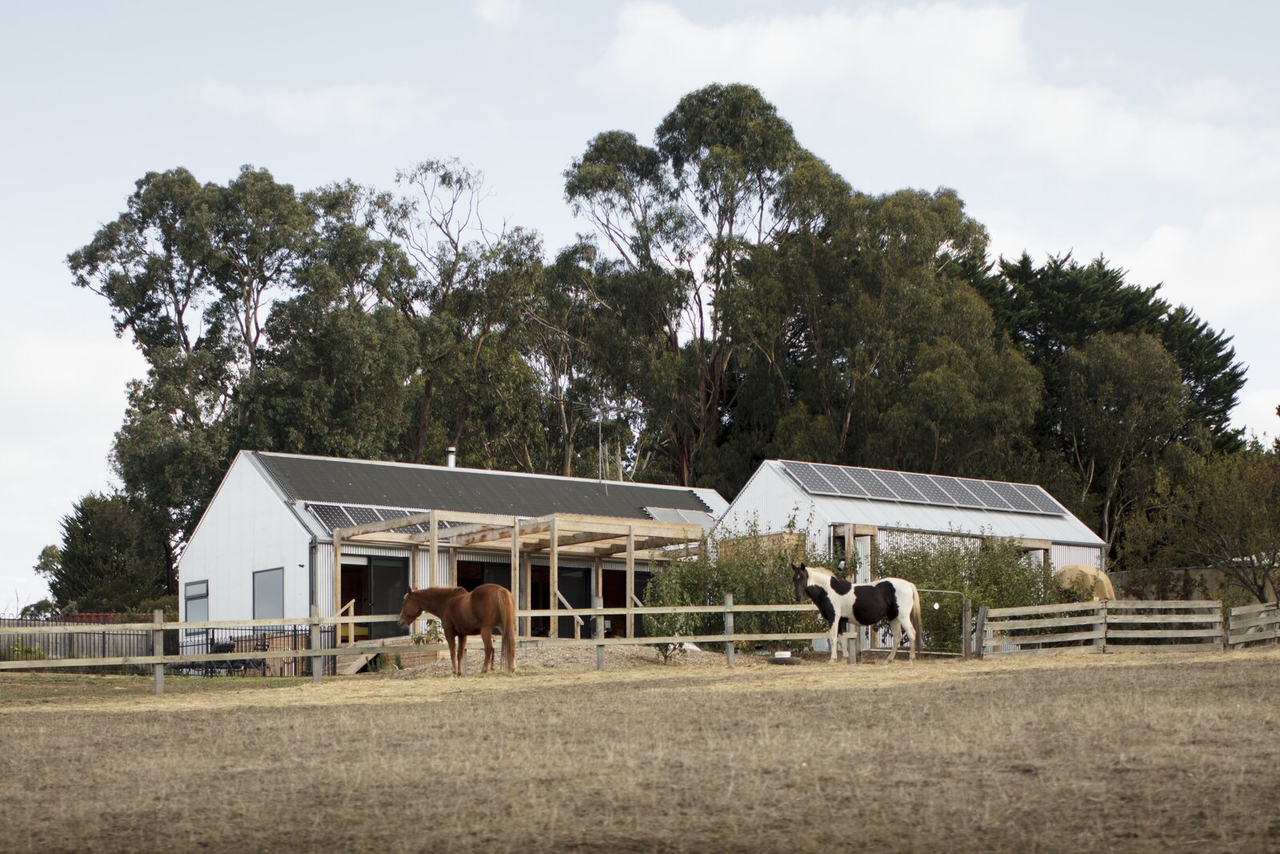 Following the first two elements-a space small enough to be economical to sustain, yet one large enough to host social gatherings-Wiesebrock responded to the clients' desire to preserve and appreciate the surrounding natural environment. On the 10-acre plot, an outdated and environmentally impractical home was demolished to make way for the new arrangement, an L-shaped layout comprising two shed-like buildings separated by a large, central deck. The new 1,940-square-foot home is oriented to capture sunlight with rooftop solar arrays, but also to maximize shade and stunning views over the valley.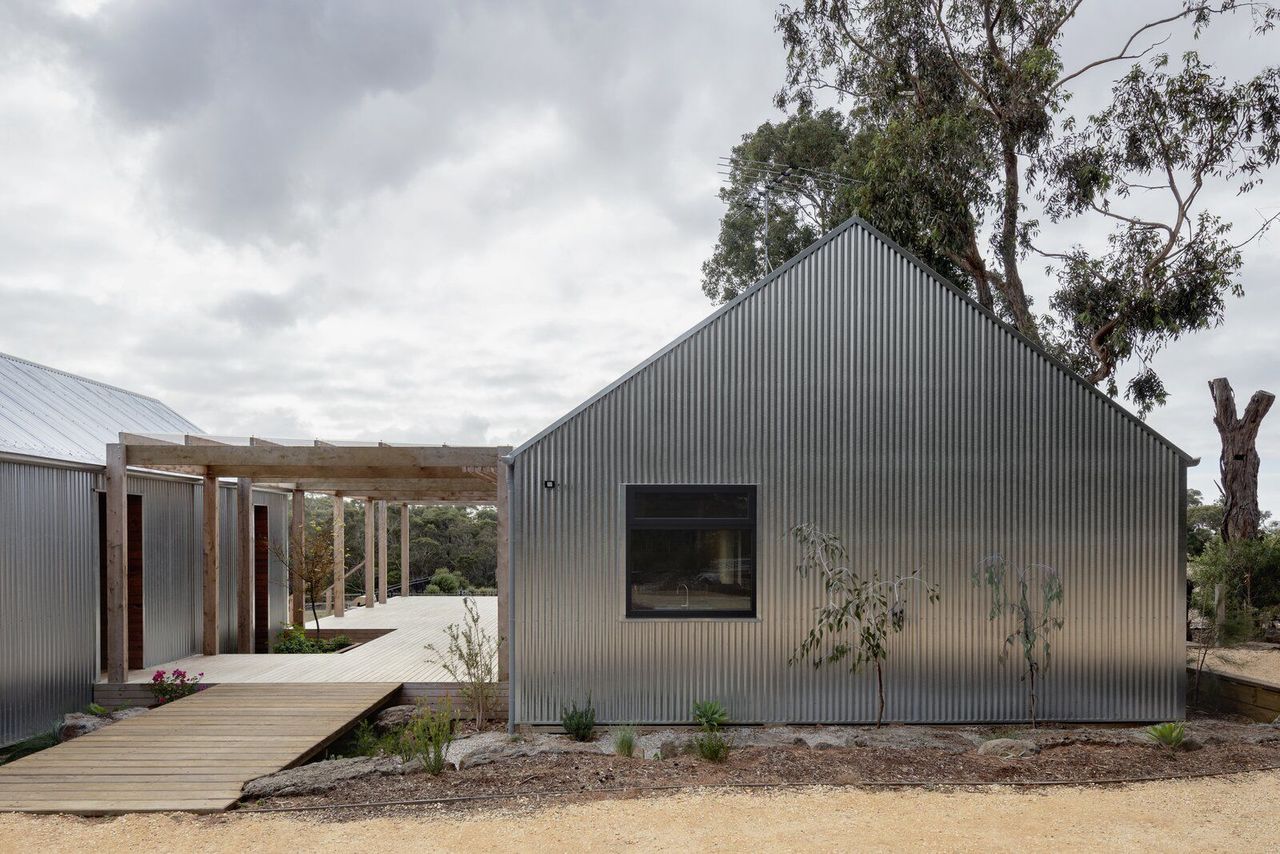 The forms and galvanized steel cladding of the new pavilions are influenced by farm typologies typical of the region. Warm interior finishes in radiata pine, Victorian ash, and river red gum reference old farmhouses, and are also sustainable and easy to maintain.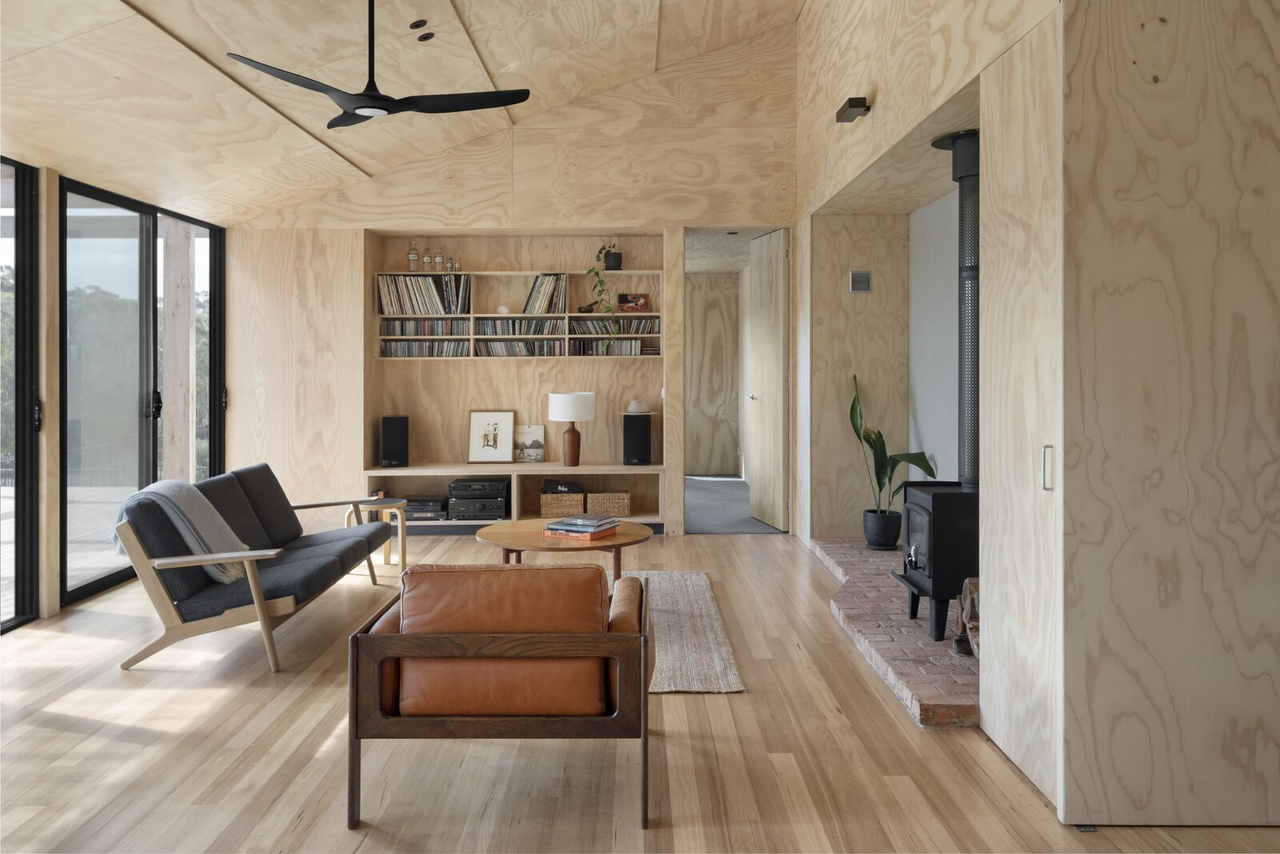 The main pavilion, where the couple lives day-to-day, includes a living area, kitchen, dining room, and a bedroom facing north that opens onto the central deck. The second, smaller pavilion houses two bedrooms on either side of a shared bathroom and kitchenette, and is also used as a writer's retreat for one of the owners. The deck, which serves as an informal entry to the home, doubles as a stage for outdoor living and entertaining throughout the year.