In St. Louis County, a 2,144-square-foot abode has been beautifully designed by Minnesota–based Salmela Architects to replace an old, non-insulated cabin that once existed on the site. Located on a wooded plot that slopes down toward Lake Vermilion, the three-level cabin know as Hyytinen comprises of two rectilinear volumes, which have been stacked perpendicular to each other to form an L-shaped floor plan.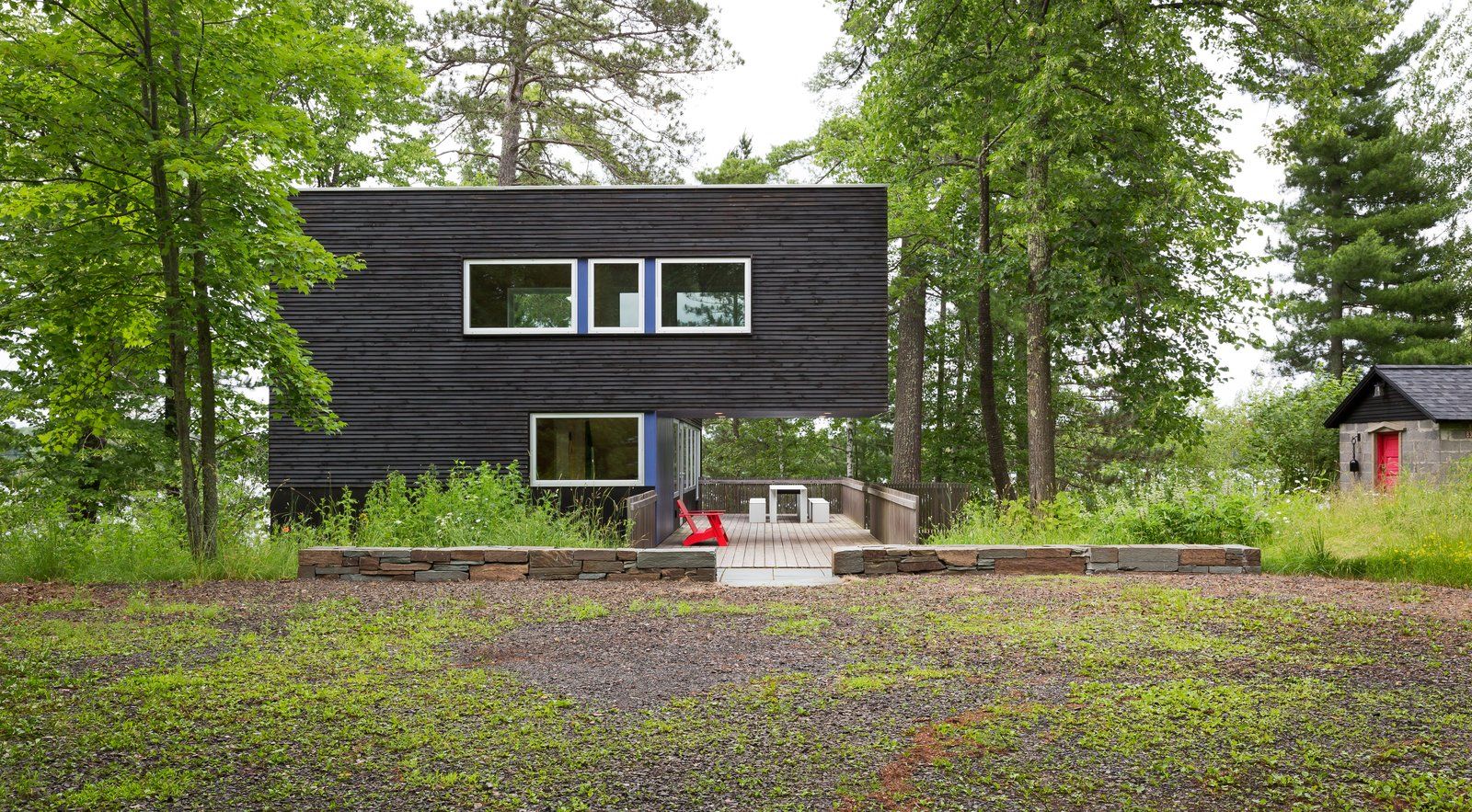 The upper volume extends over a small patio.

The cabin's façade has been crafted from Western Red Cedar and coated in a pine, tar-like treatment to give the exterior its rich, dark gray color. A "splash base" siding has also been installed underneath the wood-board cladding to ensure a more durable structure.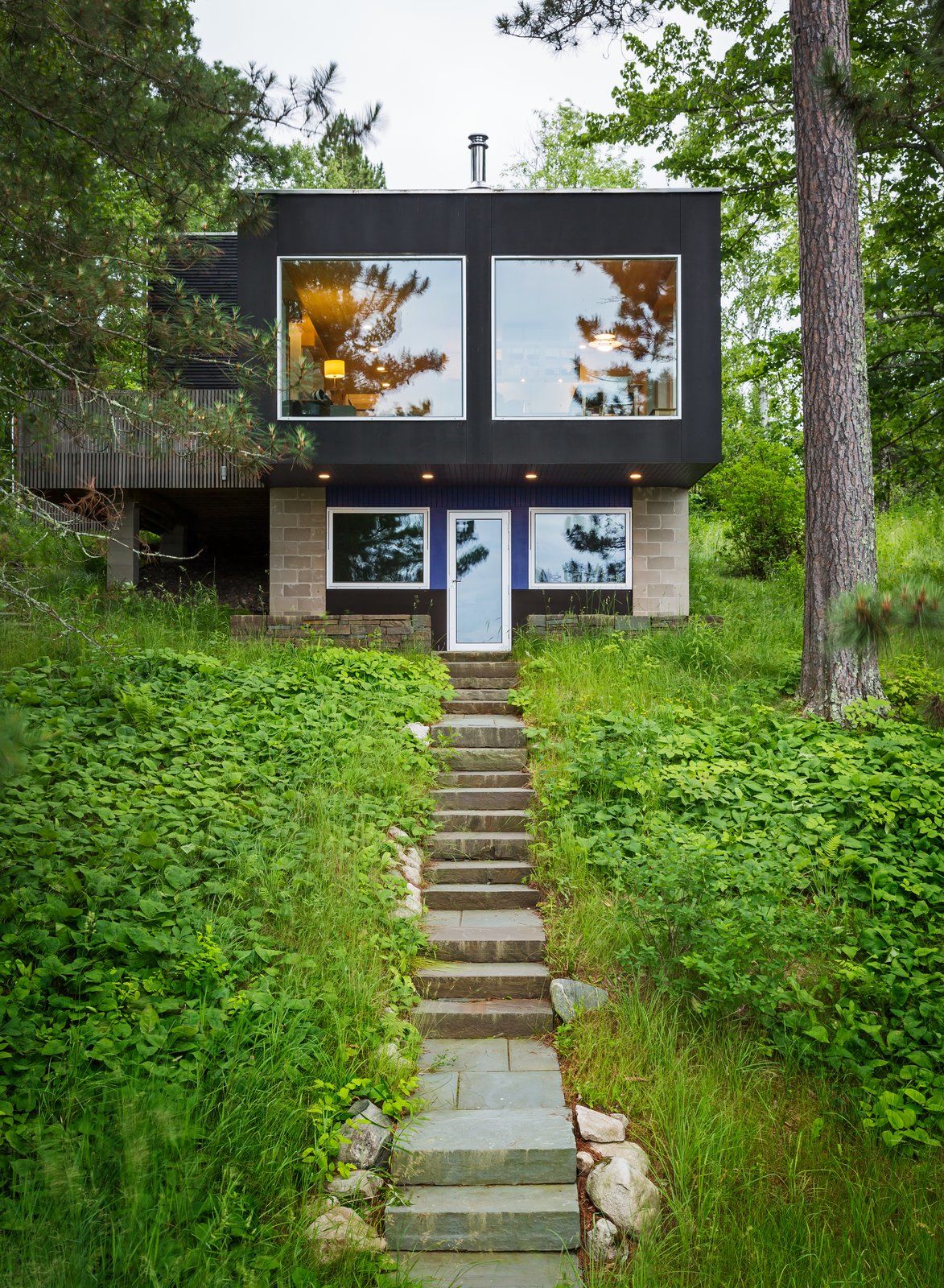 "The stone walls, steps, and pathways provide a wonderful warmth and contextual appropriateness to the rugged Northern Minnesota setting," says founder David Salmela.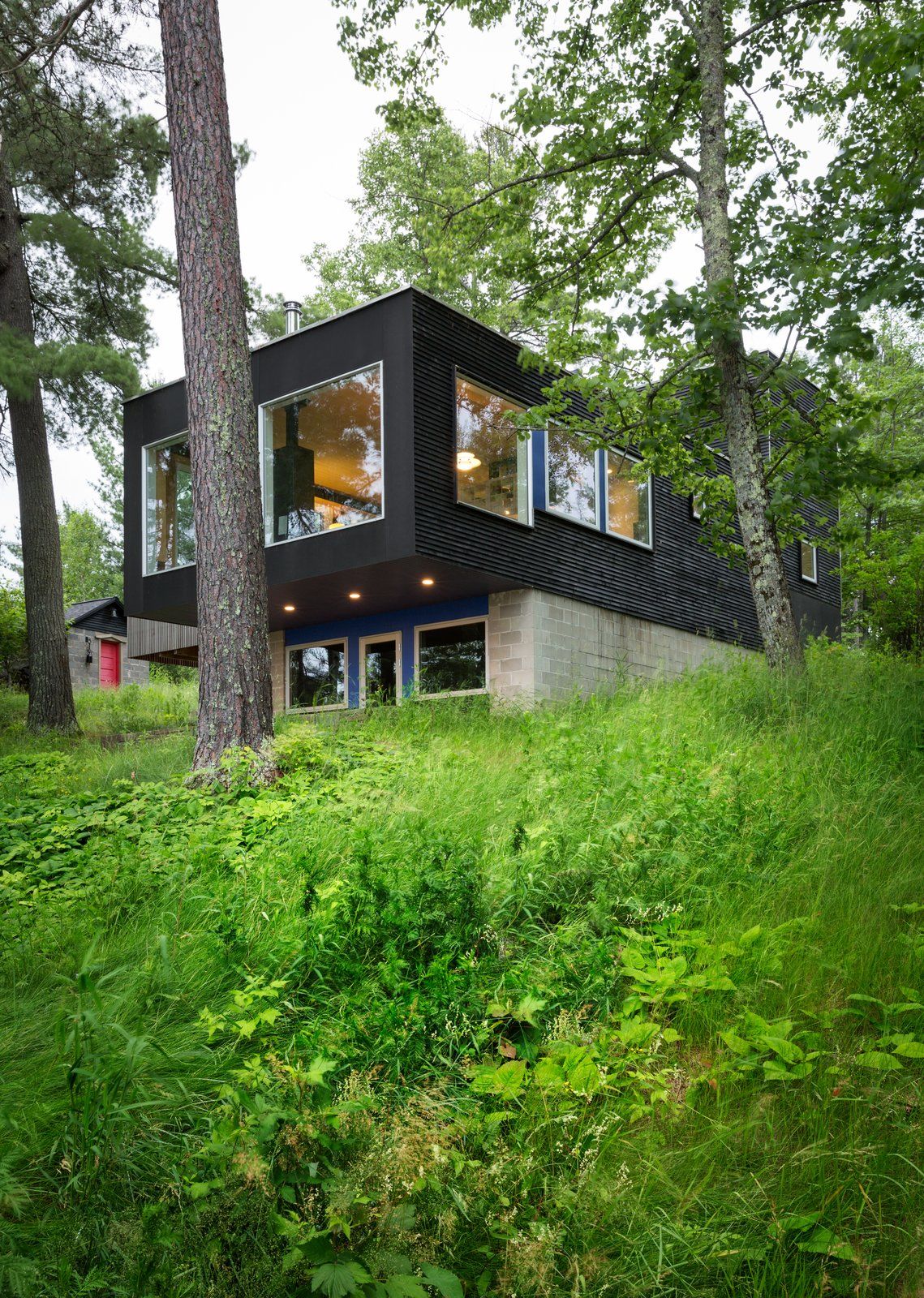 The old property was oriented toward the east and sat parallel to the lake. This new cabin looks toward a restored cinderblock sauna to the south and is set perpendicular to the nearby lake.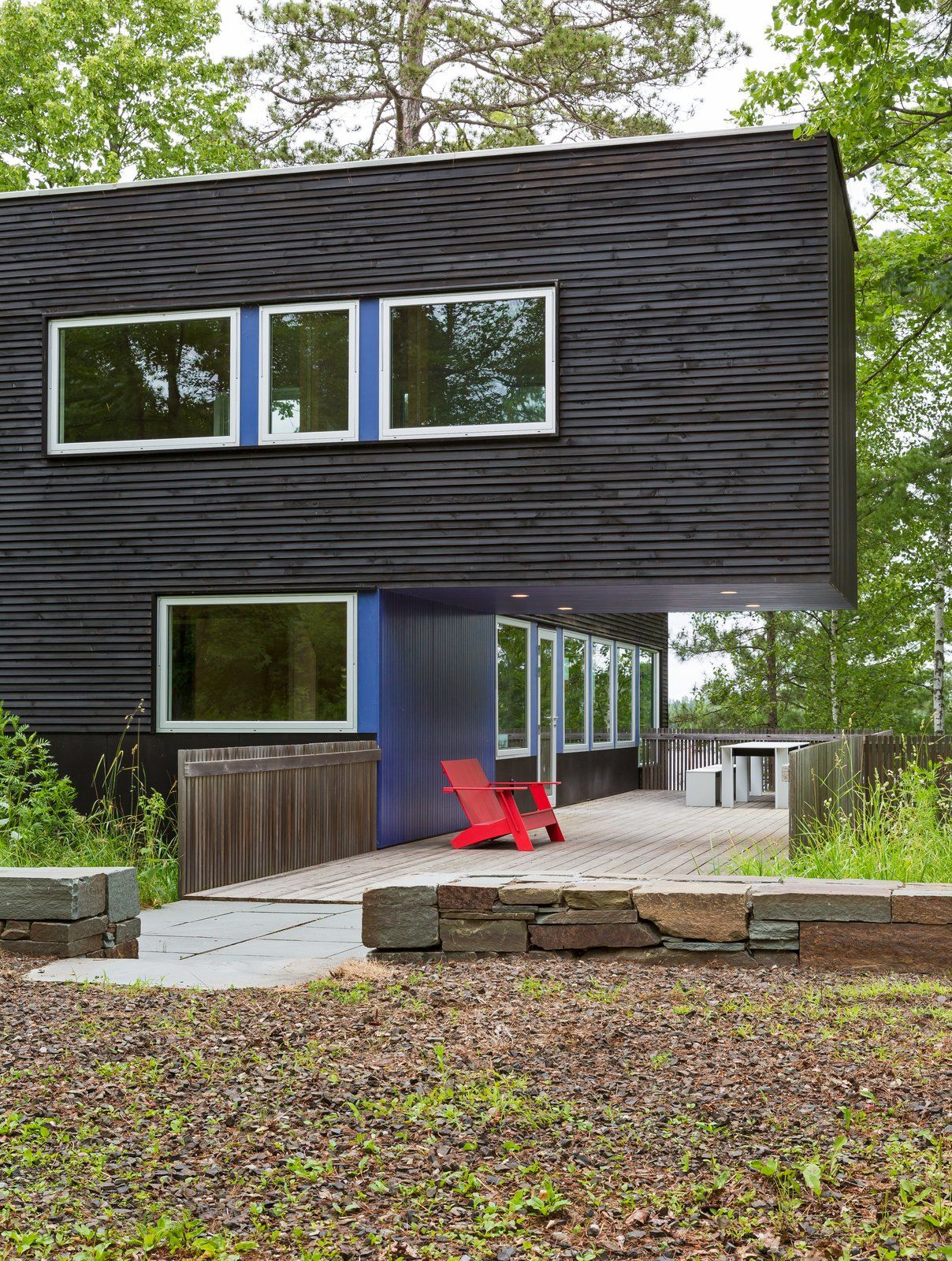 The cabin's upper volume cantilevers over a wooden deck.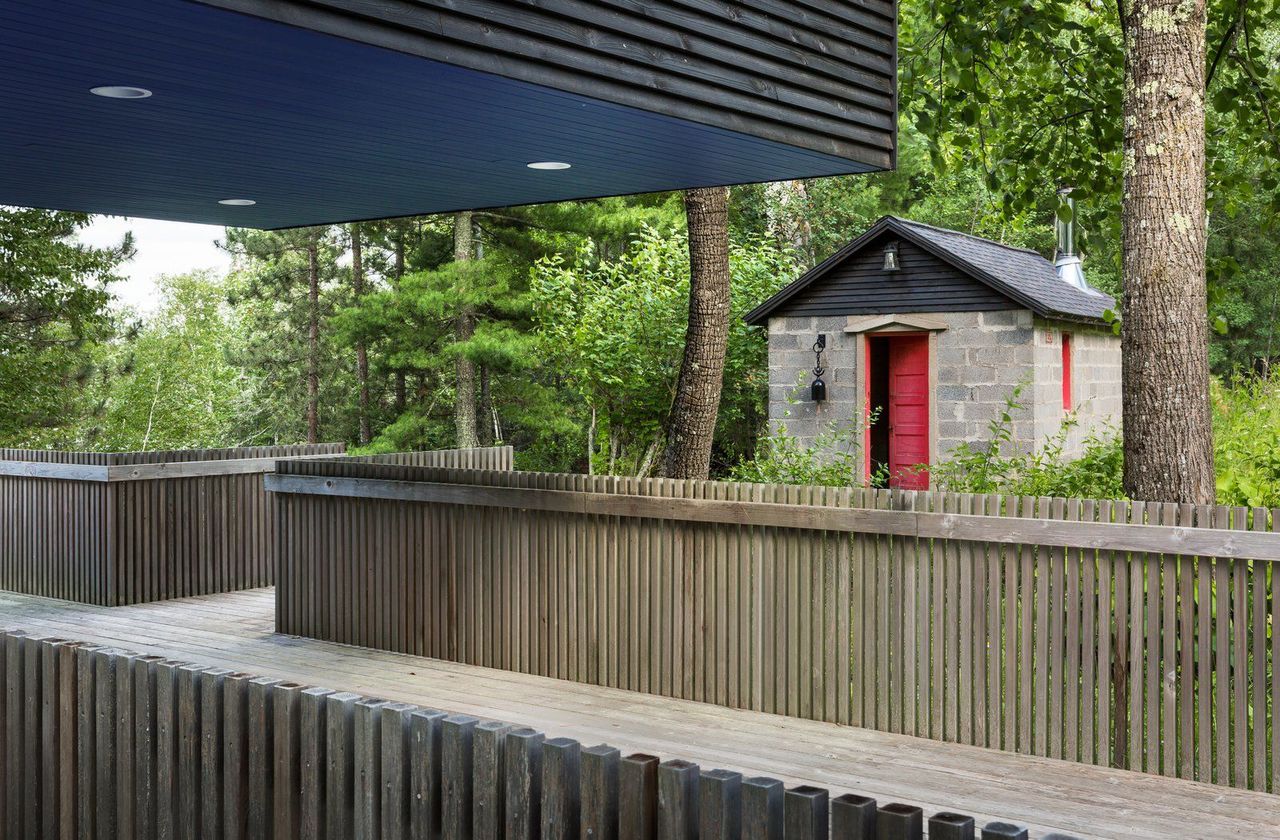 A restored cinderblock sauna sits across from the main house.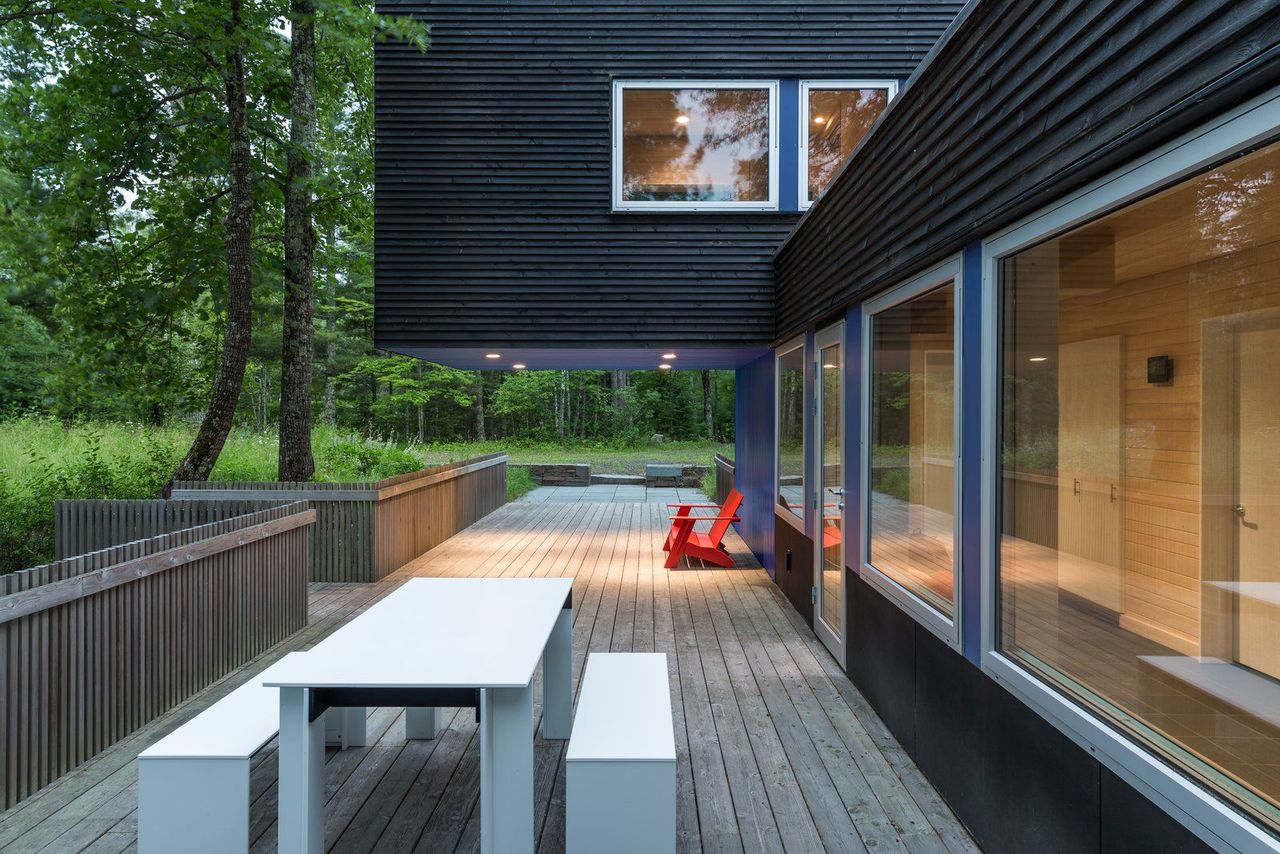 The south-facing deck leads out to the sauna.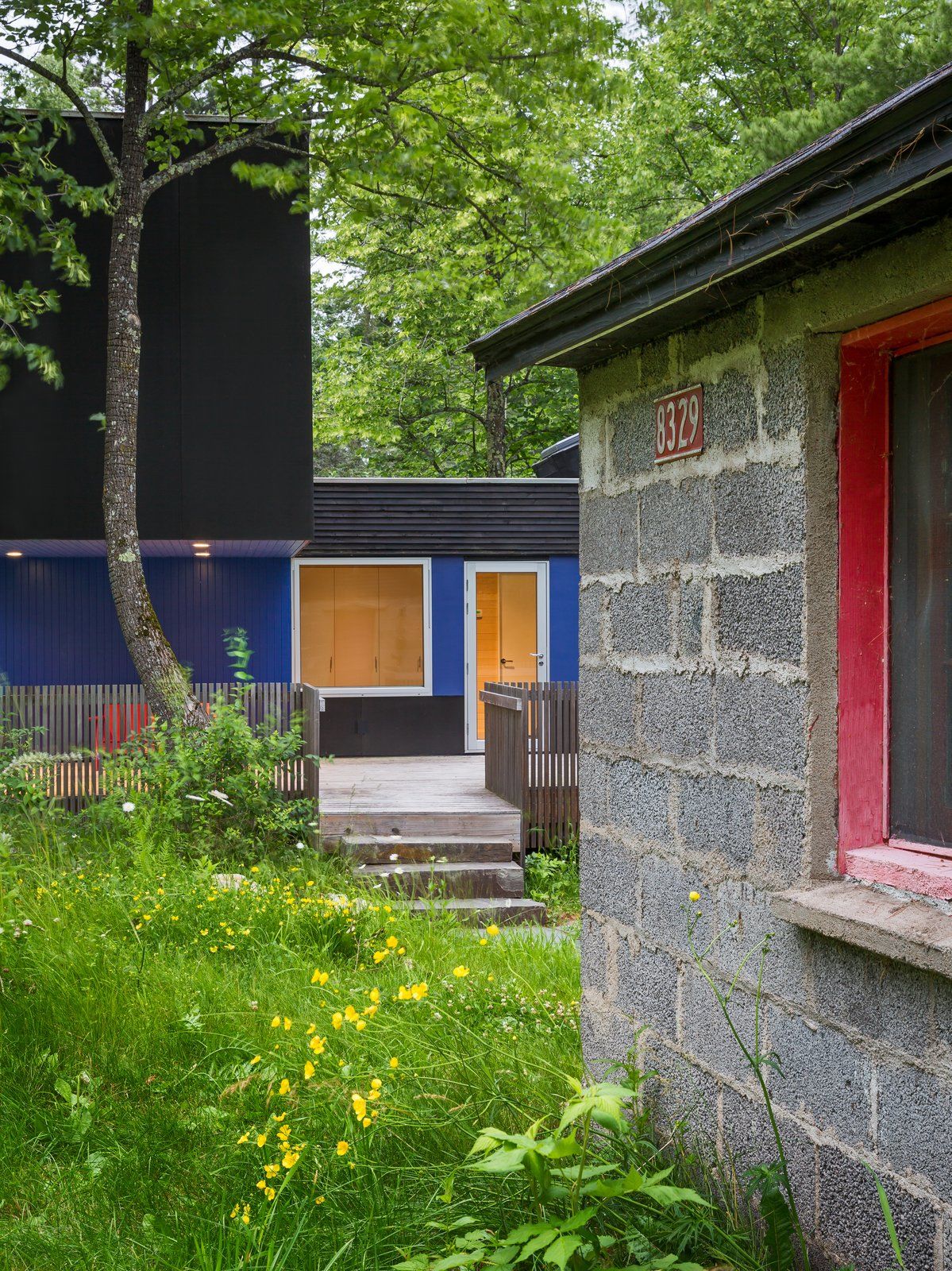 Sections of the walls along the south-facing deck are painted bright blue to complement the sauna's pinkish-red door.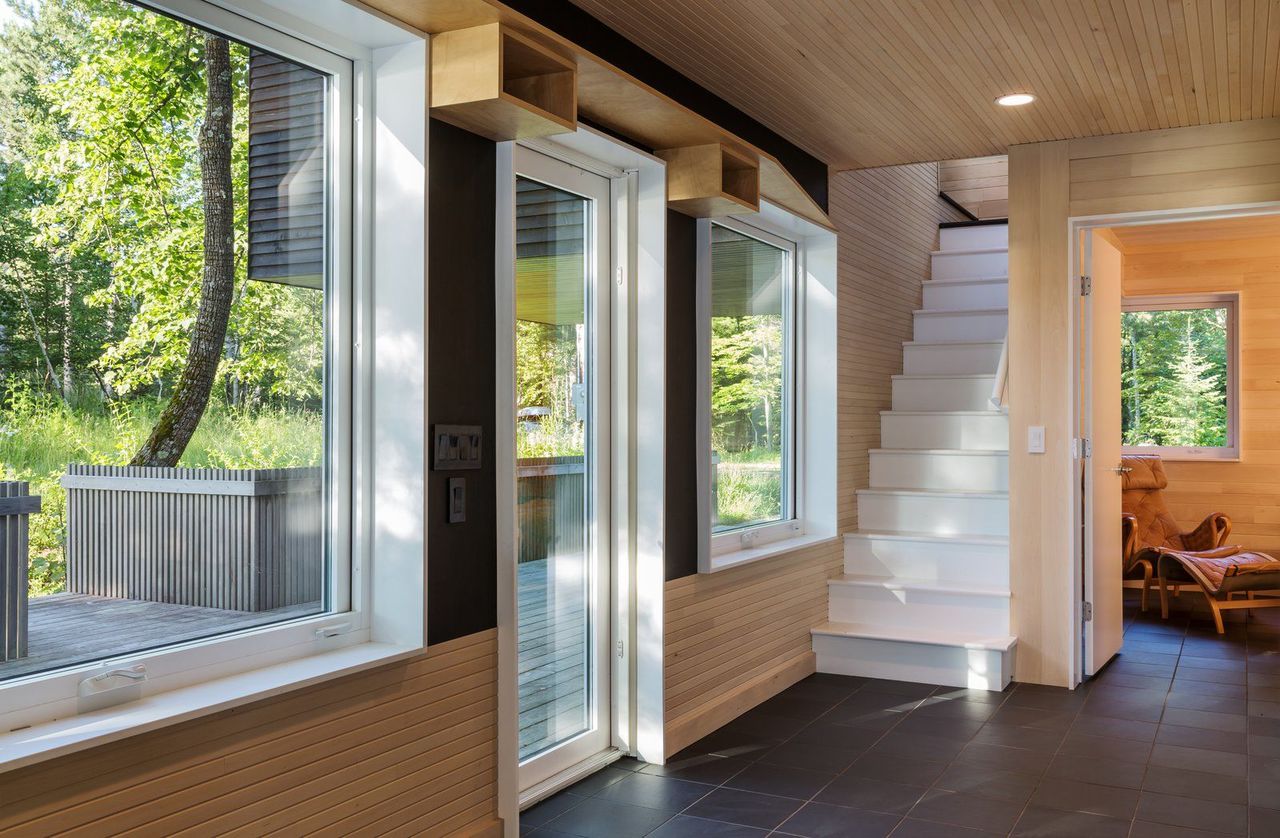 The interiors are finished with naturally aged, local basswood.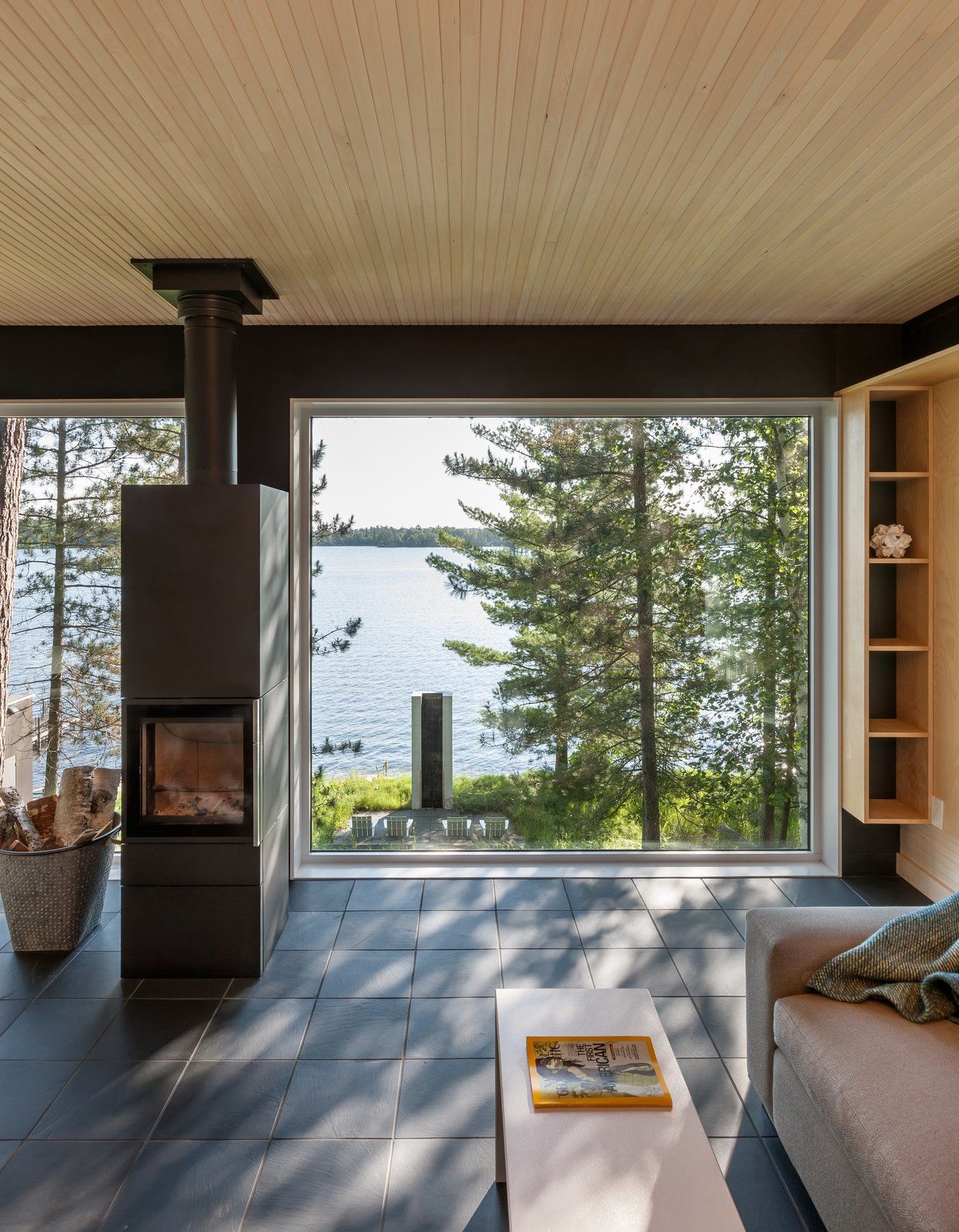 The east-end of the elongated cabin is fully glazed to capture the scenic nature outdoors.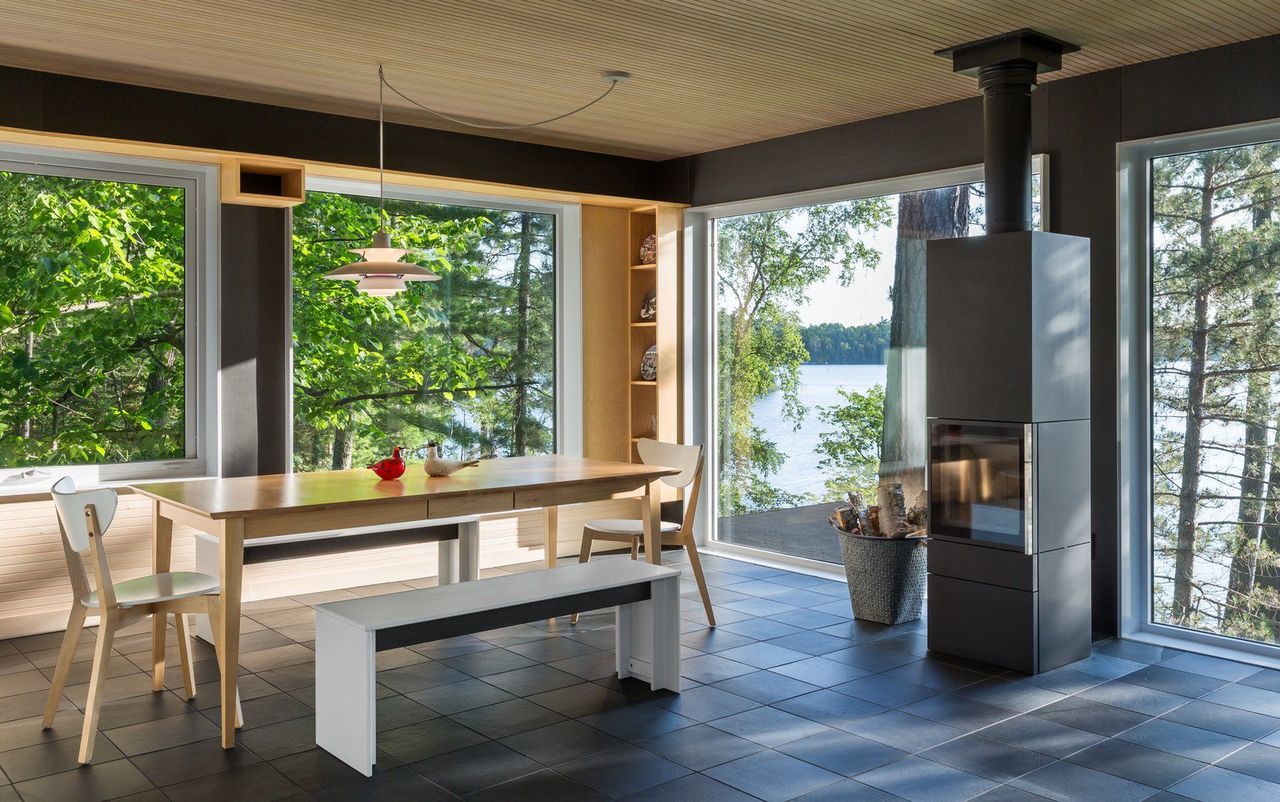 On the main level is the master bedroom, kitchen, and a living room, which are located above a workshop space that is tucked along the lower section of the slope.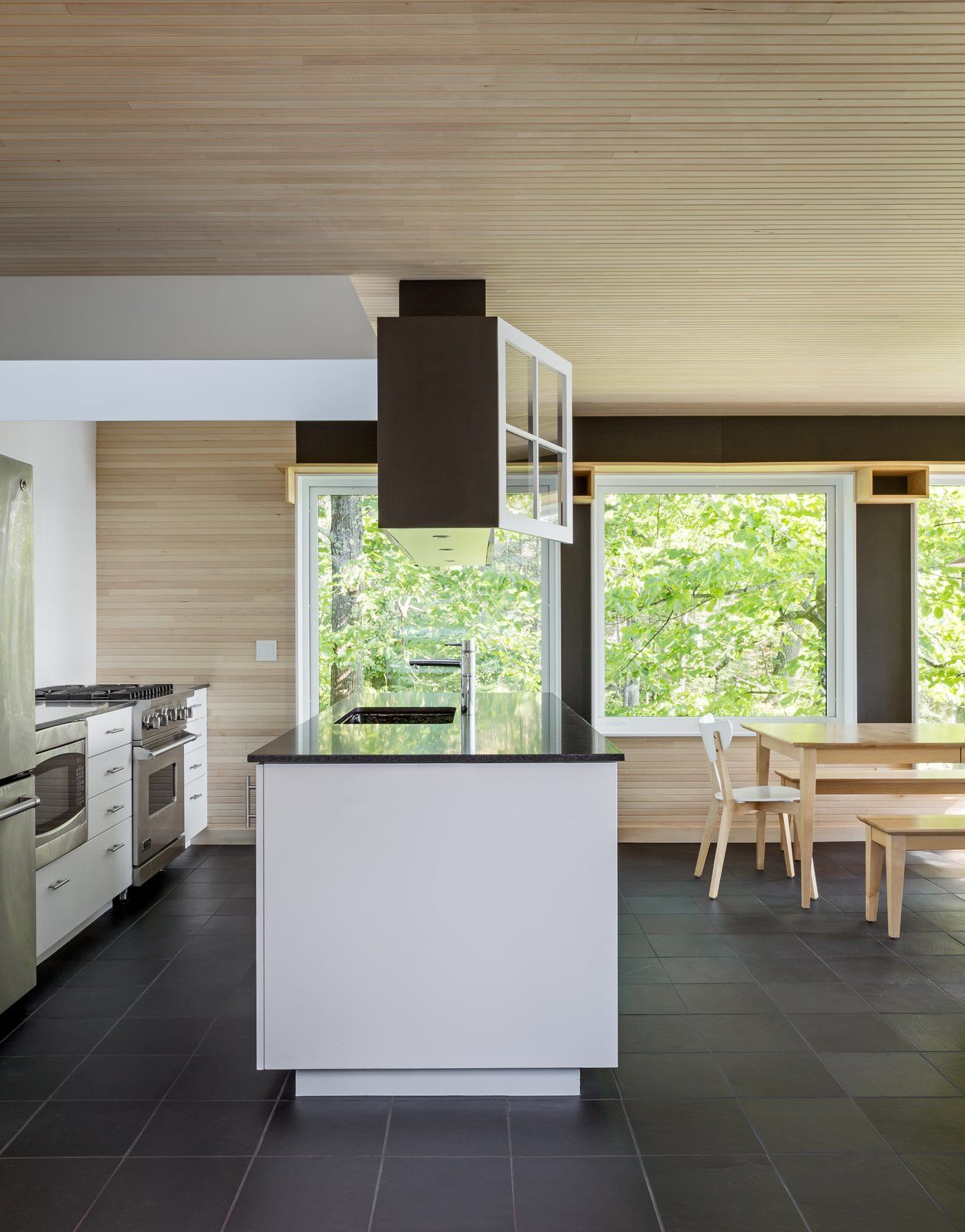 A look at the simple, modern kitchen.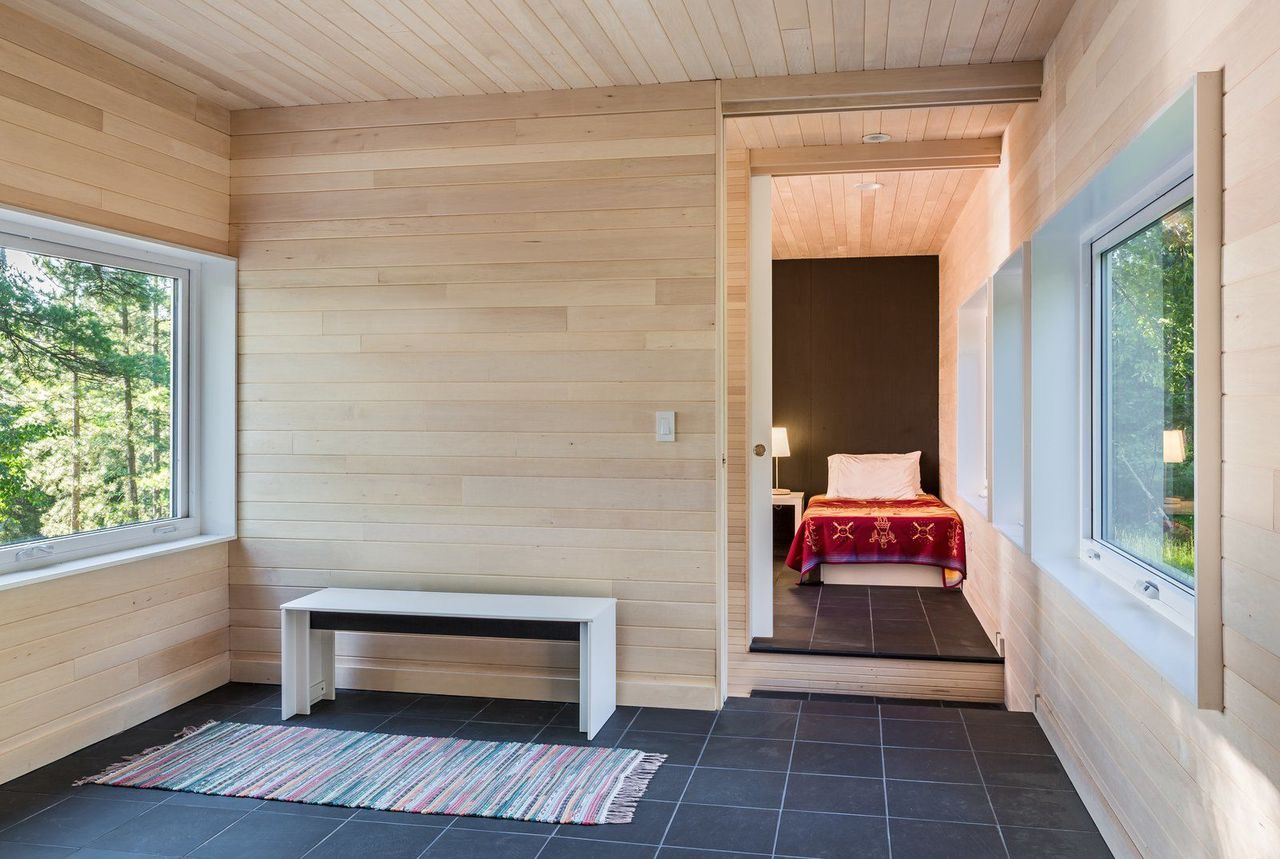 A peek into one of the bedrooms.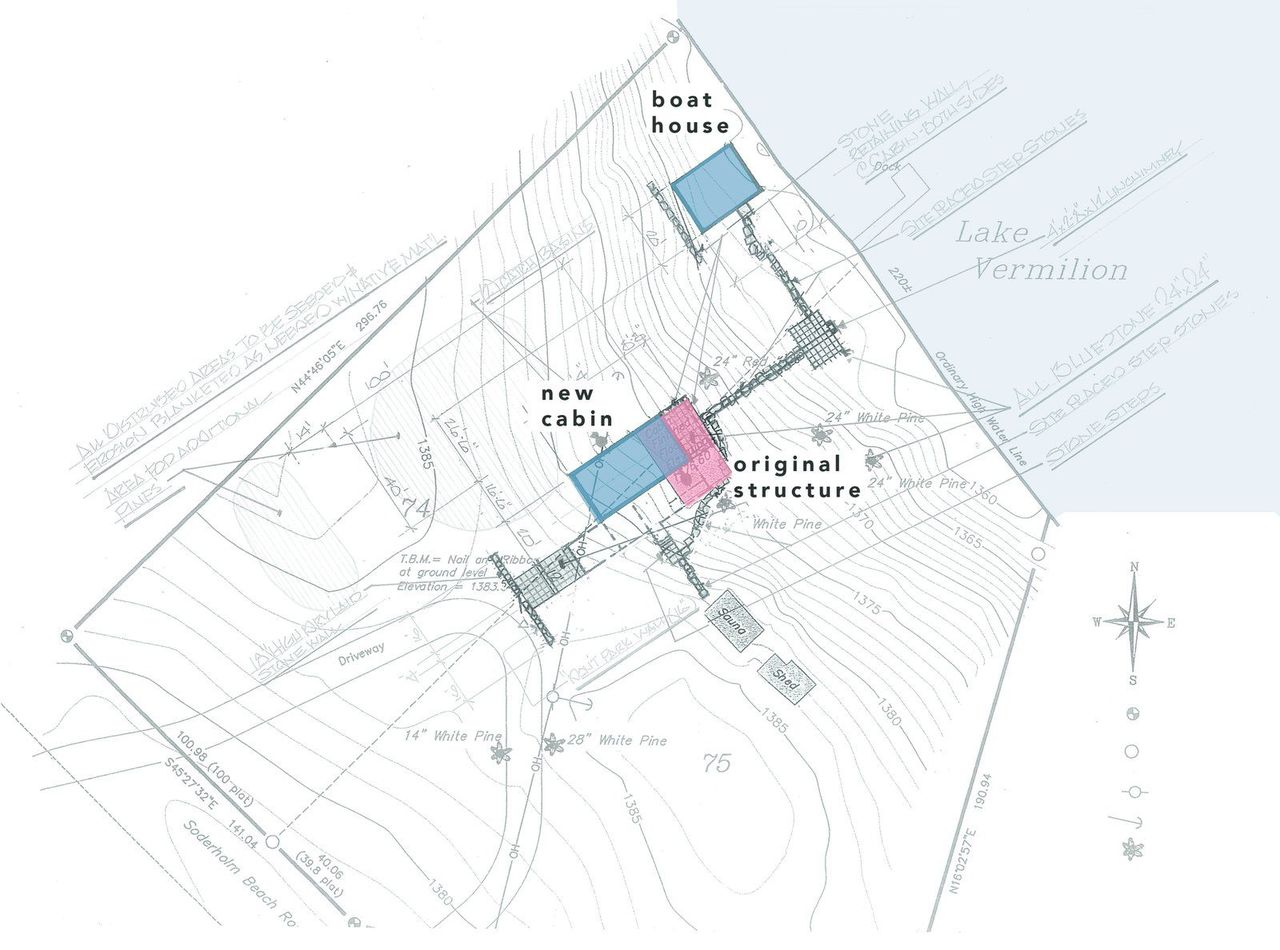 Hyytinen Site Diagram Drawing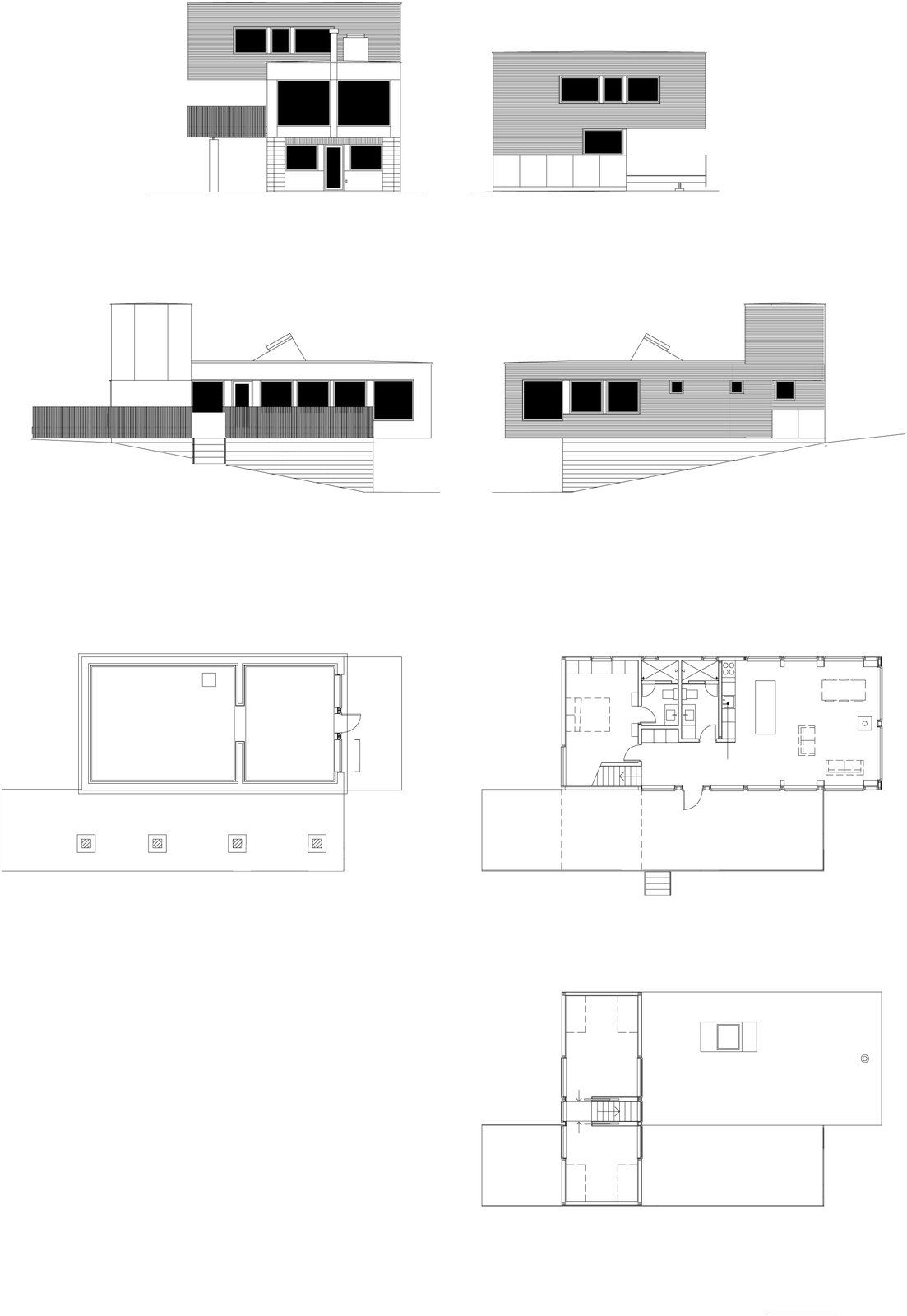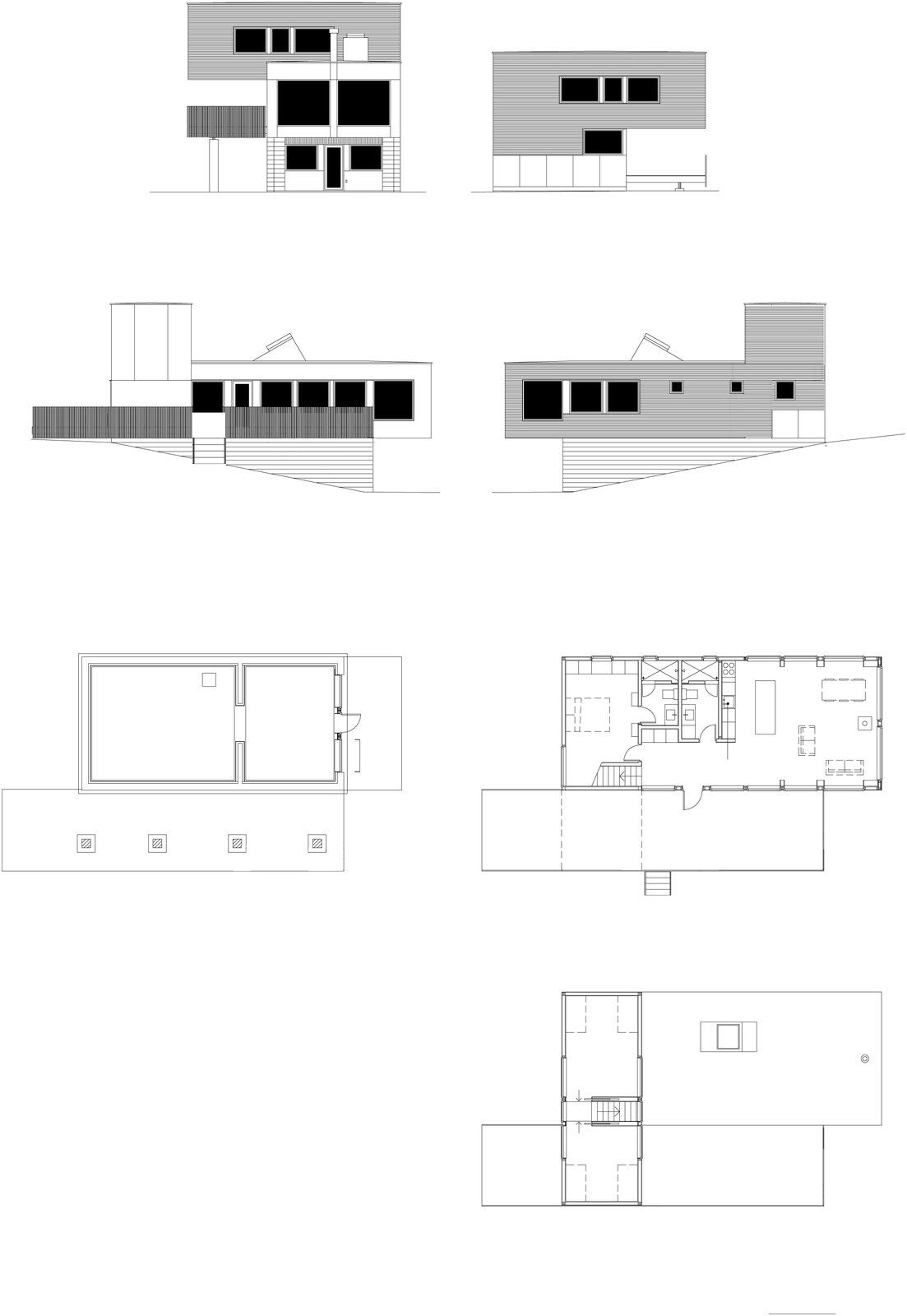 Hyytinen Floor Plan and Sectional Drawings