Whether you prefer a modern space, casual contemporary room or a more formal vibe, there are plenty of home decor ideas for the living room that will help create a very livable space. Ideas for storage, wall decor and furniture additions can fuel the next refresh of your living space.


22 Home decor ideas yo take in consideration when you decorate
Handy Bar Area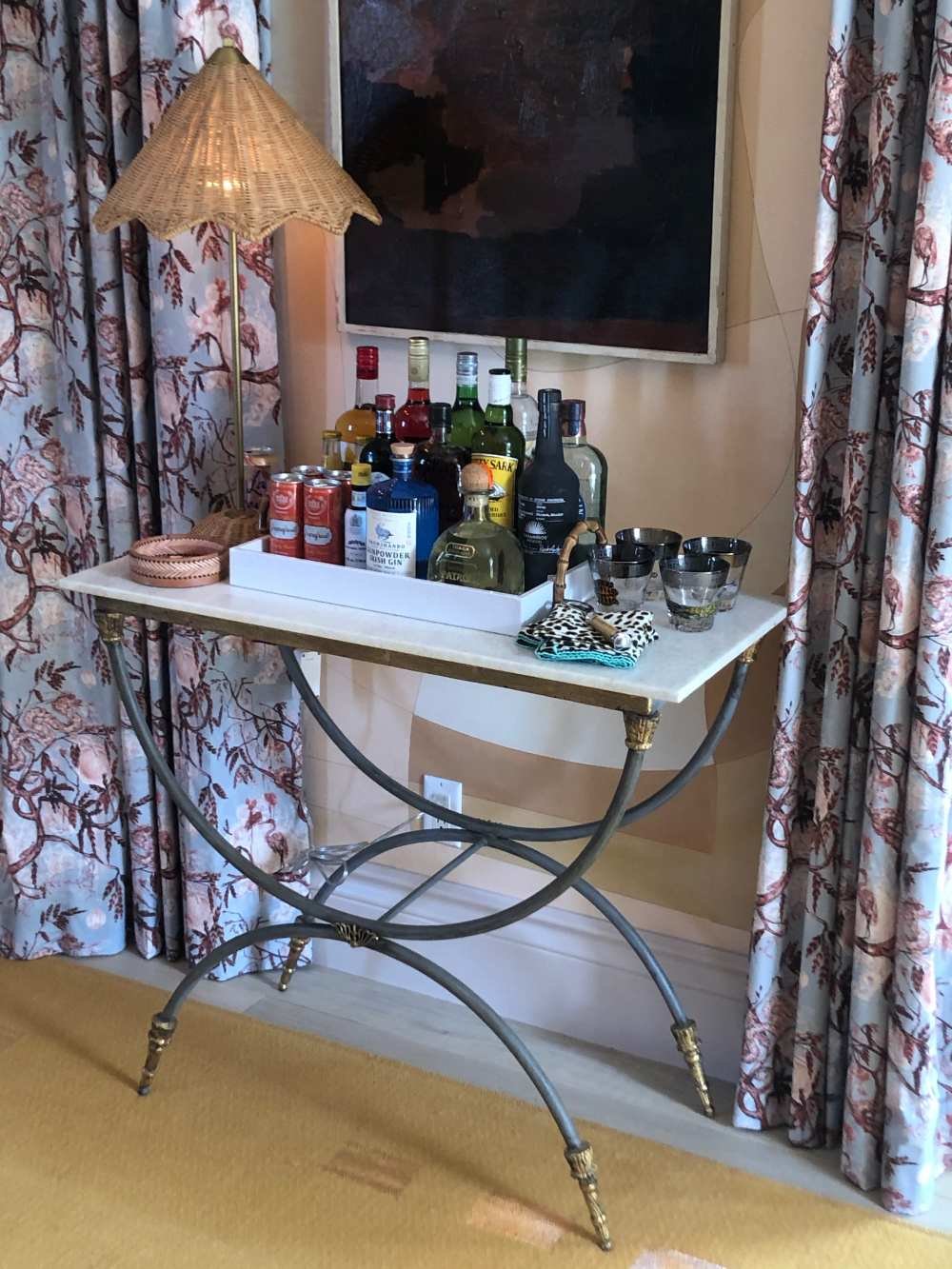 You don't need a huge living room to incorporate a bar. In fact, all you need is a stylish side table or console, a tray and your bar necessities. Set it up with your most used items and it's always at the ready for friends, family or yourself when it's cocktail time. More than just handy, a bar in the living room lends an air of sophistication, whether you actually use it very much or not.


Standout Chandeliers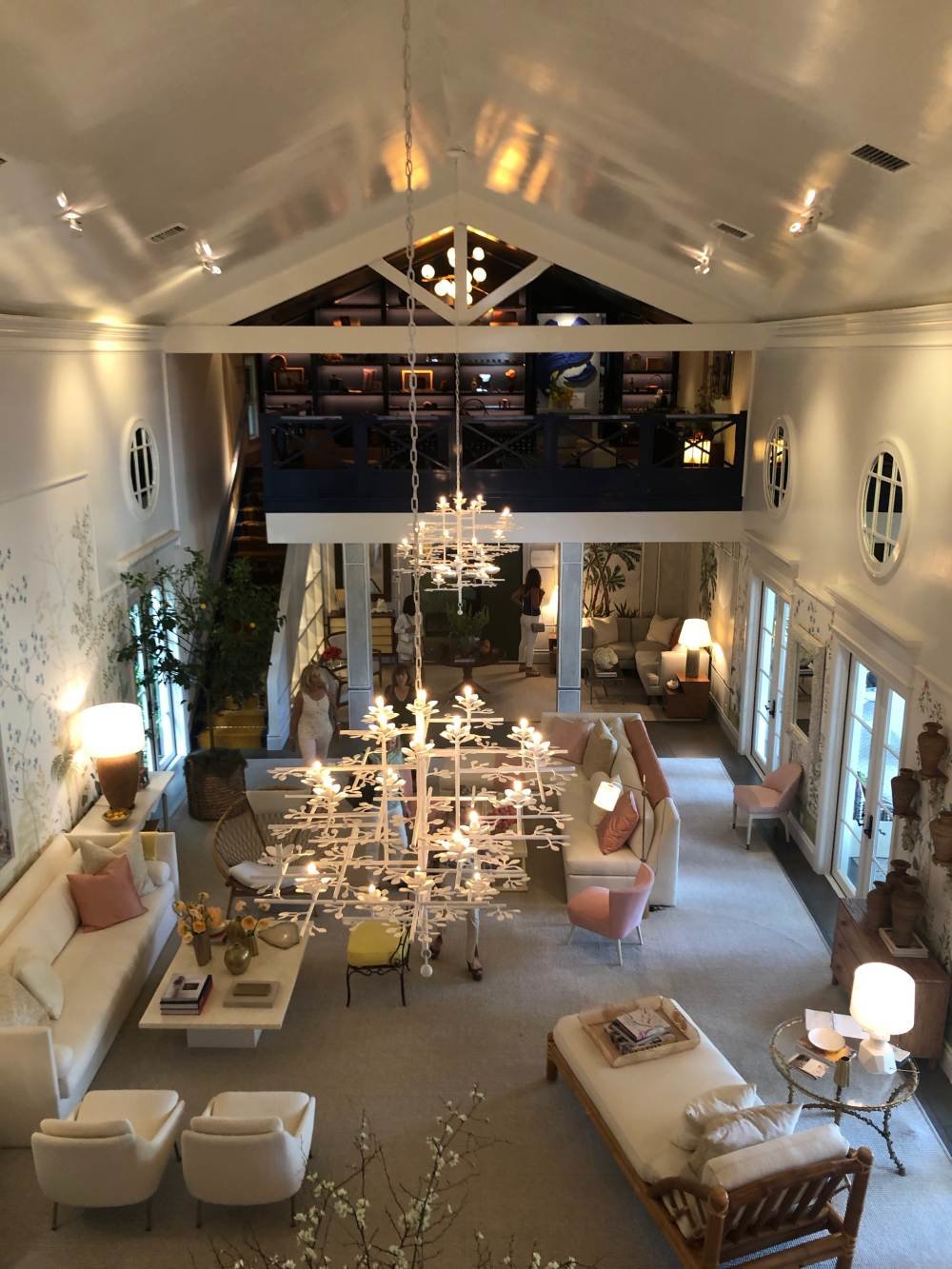 It used to be that a chandelier equaled an ornate fixture made of metal and hanging crystals but thank goodness those days are gone. Today's chandeliers take on many forms and shapes and are made from a wide range of materials, which , means that they're ideal for living rooms that are super casual or highly formal. They add a bit of drama and design flair to any living room and are nearly a must-have item for a space with a high ceiling, like this one.


A Dainty Daybed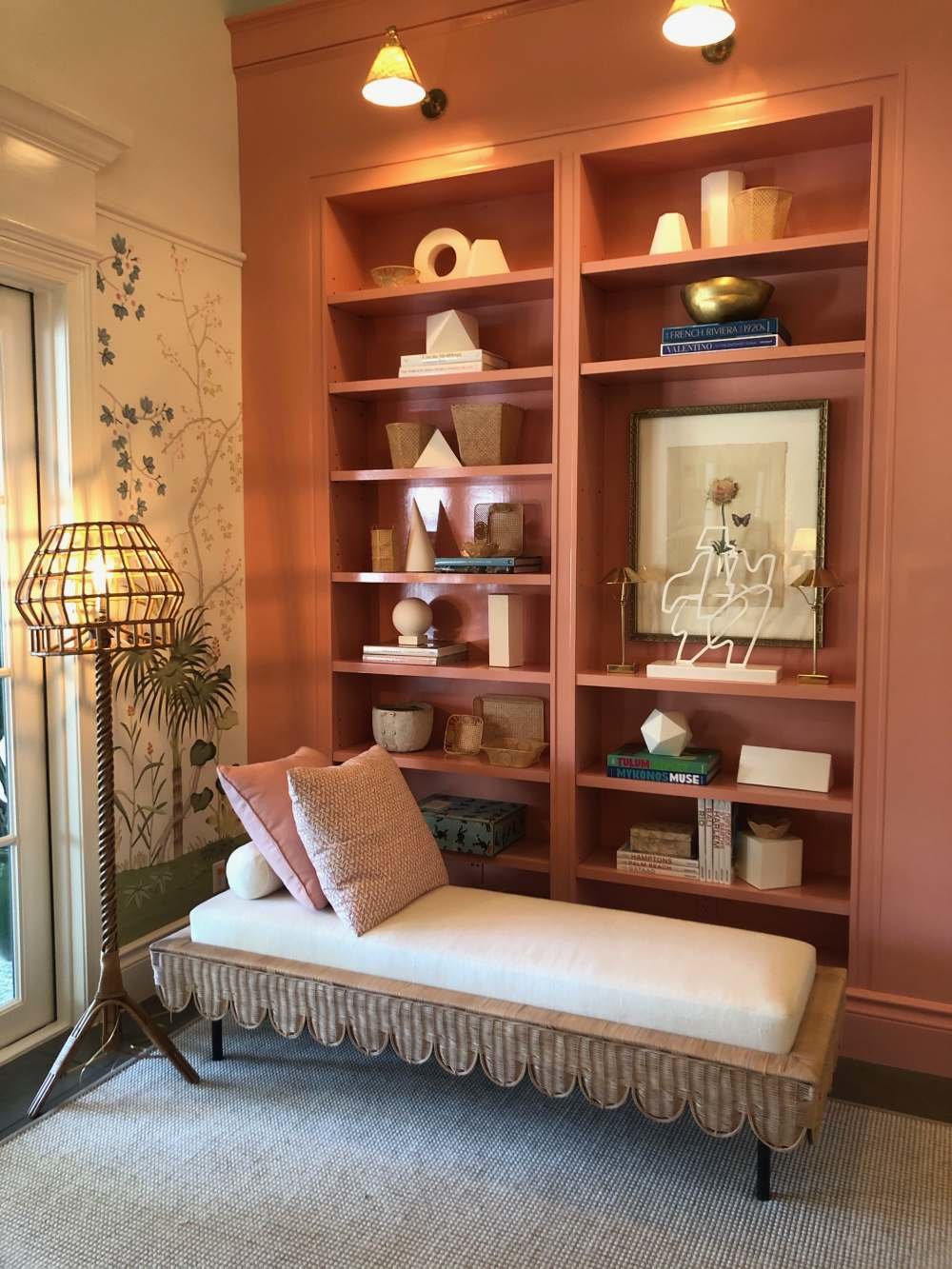 Daybeds seem to be making a comeback and that's a great thing! Reading nooks are also popular and while they typically include an armchair, we prefer a dainty daybed like this vintage style. The wicker frame has a casual vibe and the scalloped edge adds flair. Snuggle up or stretch out, a daybed is one of the most supremely comfortable and stylish living room ideas.


Lazy Day Lounge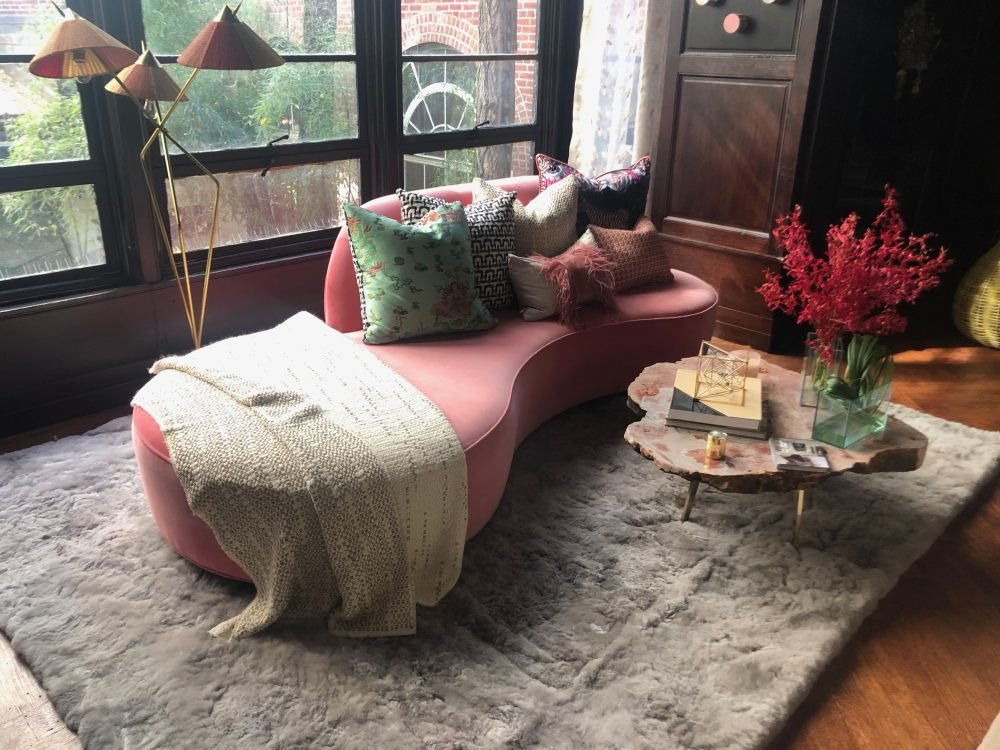 Similar to the daybed, a chaise longue or fainting couch is also a very comfy living room idea. It's perfect for lounging or reading, but also adds seating for when you're entertaining because several people can perch along the seat to chat. This style of lounge come in a range of shapes, from angular designs to those with more serpentine lines like this one. Choose a soft color to create a serene space or a bolder hue or graphic print for a more dynamic look.


Luxe Lighting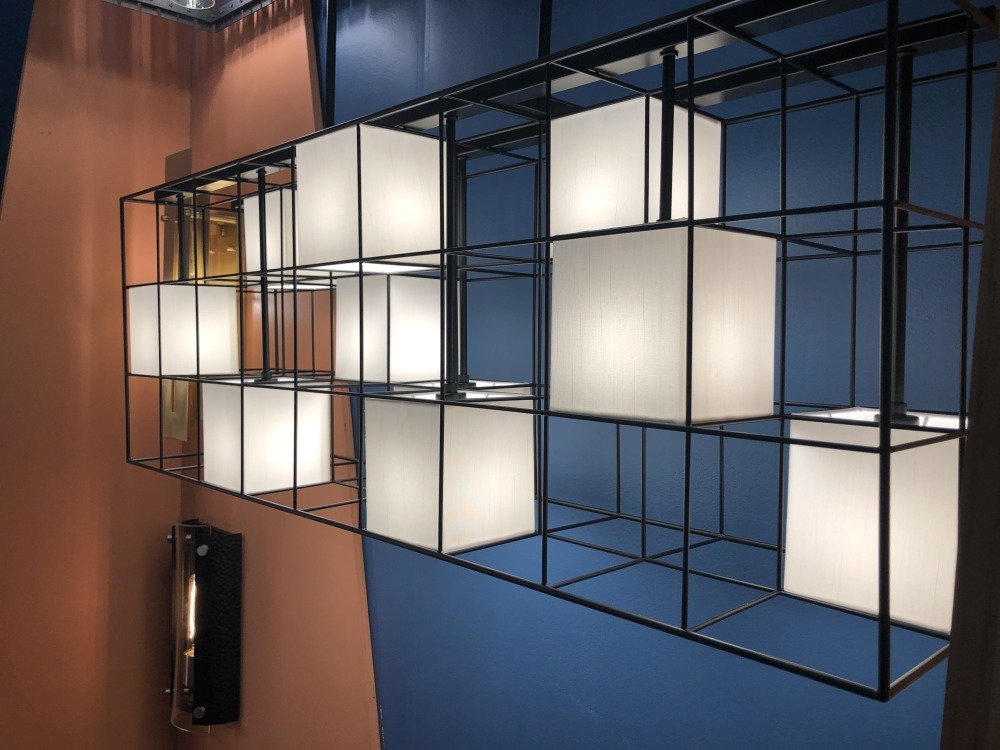 When it comes living room ideas involving lighting, it pays to look beyond the basic floor or table lamp. Along with LED technology came a huge wave of designer creativity resulting in the most amazing fixtures that can transform your space. This particular one from Livex Lighting is great example of a more tailored, geometric fixture that will dramatically change the look of a living room. Of course, this is also a distinct style, but rest assured that you can find equally outstanding fixtures in every type of décor.


Pretty Prints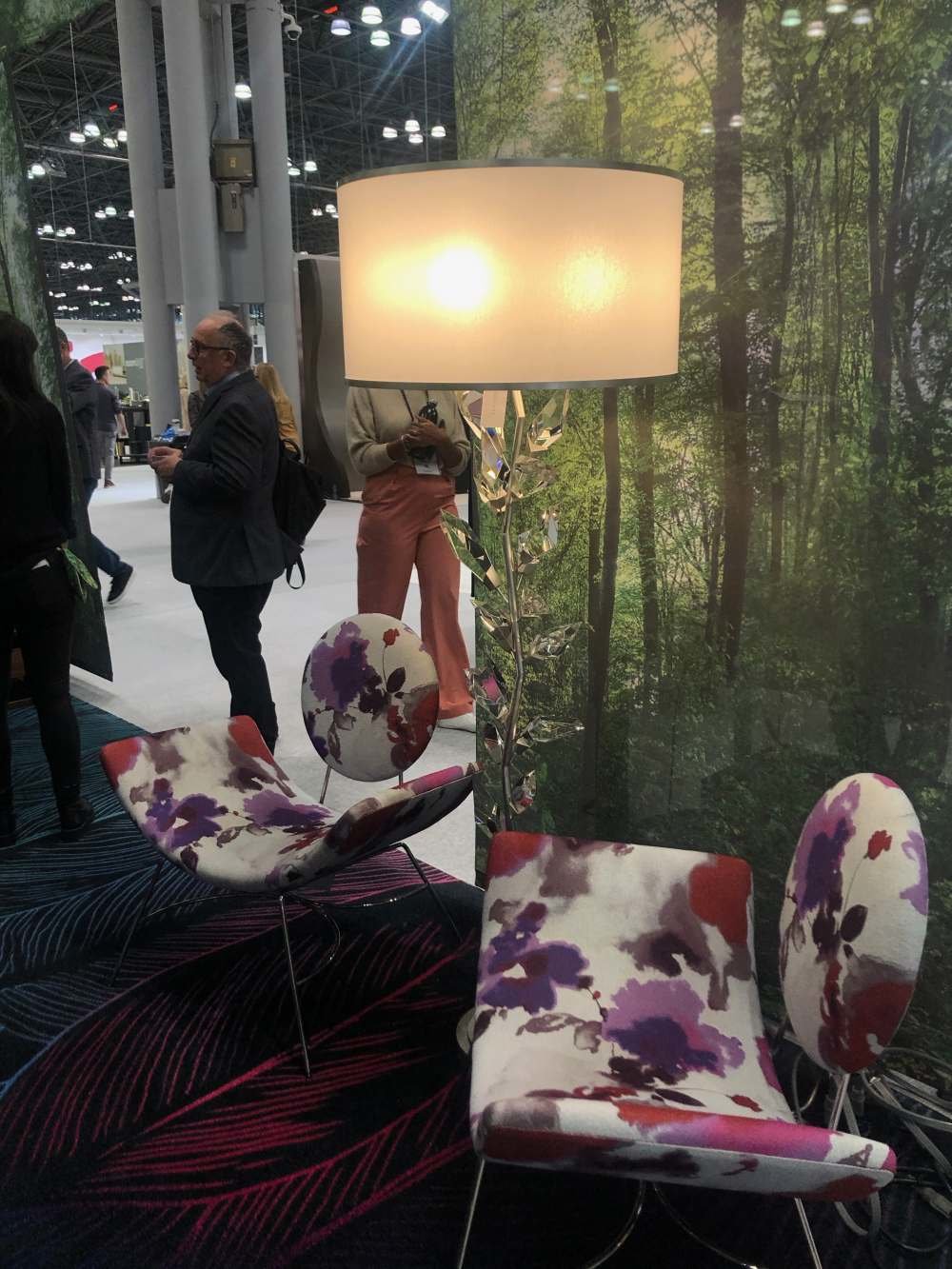 Adding pretty prints to a space does not mean the room has to feel completely feminine. These chairs are upholstered in a soft, abstract watercolor floral that adds a gentle vibe. Choosing a print that is more abstract, rather than a realistic floral can prevent light colors from coming across as girly. Or, if you prefer the realistic look, opt for one with a dark background that gives the typical flowers some edginess.


Green Wall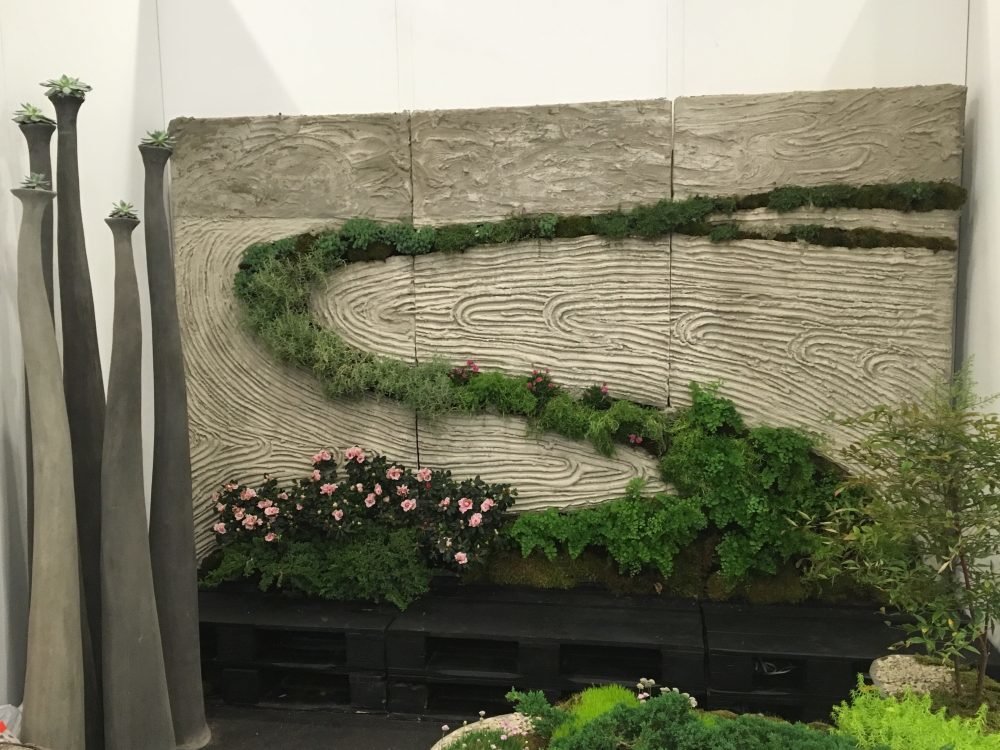 Adding greenery is a fabulous way to bring the outdoors in and doing so with a green wall is the most dramatic way. Whether you go real or faux is up to you and your tolerance for maintenance, but today's faux greens can actually be real ones that are preserved, rather than plastic. From moss to preserved leaves and plants, the mood-boosting vibe that green plants provide cannot be overestimated, so adding this to you living room is a benefit in multiple ways.


Chic Shelving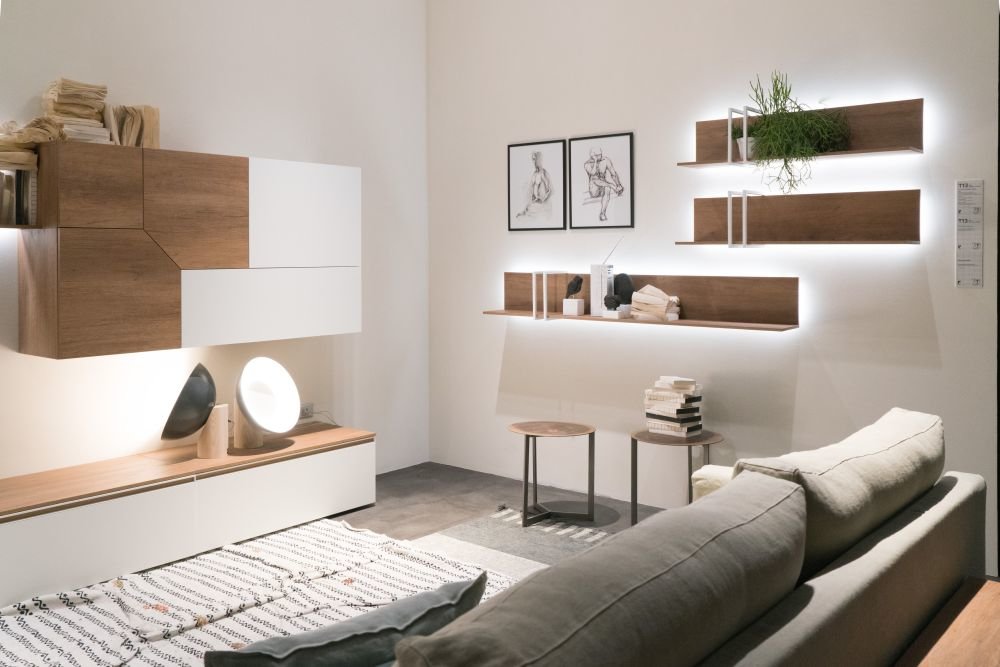 No matter if the style is formal or casual, a living room is going to need some sort of storage to stash everyday necessities. This particular living room has a Nordic ambiance and uses several types of storage. One of the home decor ideas for the living room is floating shelves with backlighting. These are more than just a place to park some books and plants. The minimalist styling combined with lighting turns them into a major feature. The shelves are accompanied by a more typical storage console and a very interesting wall cabinet that features both natural wood and a white finish. Together, they offer plenty of concealed storage and open display space.


Another one of the great home decor ideas for the living room is to use unique open shelving to create a focal point in the space. Here, a trio of eye-catching geometric shelving units placed above the television and media console do double duty as storage and wall art. This concept is especially striking in a minimalist space like this, with its gray block walls and floor. The rounded lines of the media console add a touch of softness to the stark gray backdrop.


Soft Color Combinations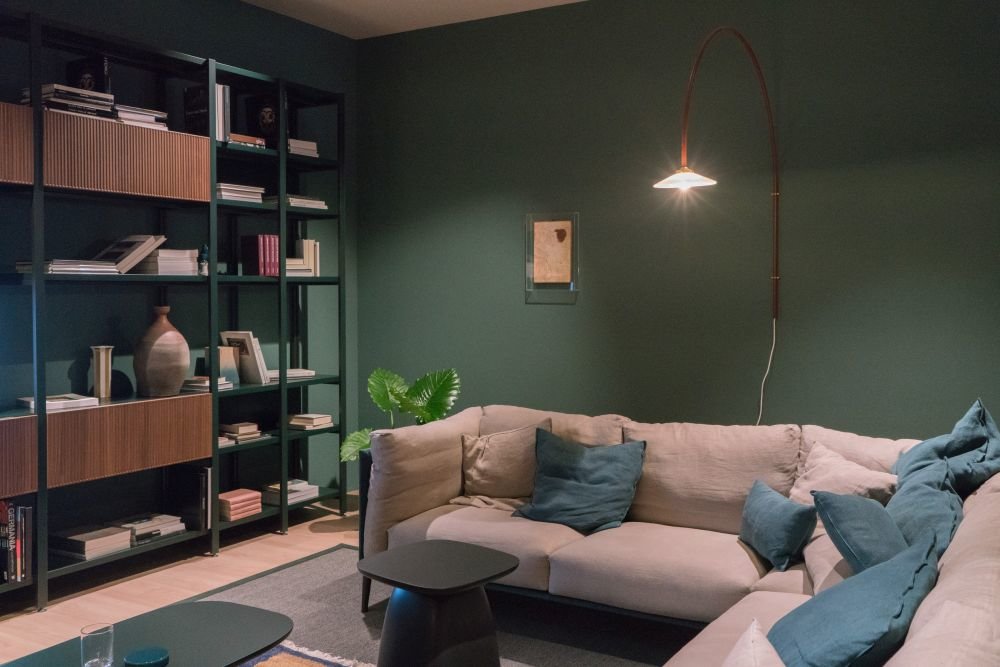 Without a doubt, the color palette of the living room determines the mood. Having a calm, relaxing space doesn't mean it has to be neutral. Go for color, but choose soft, earthier tones of the colors you like instead of bold hues. Here, a deeper muted green on the walls evokes a natural feeling and the pale dusty rose of the sofa keeps the space feeling light. Accent pillows add another color but keep to the same vibe. Note that the frame of the shelving is a darker shade of the wall color, pulling the decor together. These types of home decor ideas for the living room can be easy to incorporate because painting is one of the quickest and most impactful ways to change a space.


Comfy Chairs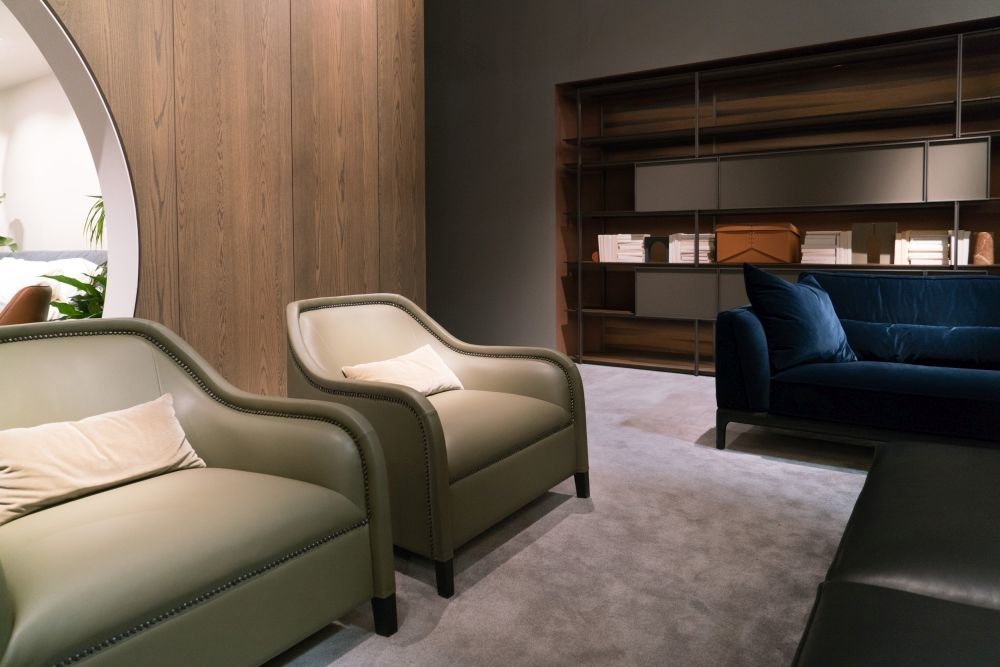 Every living room needs at least one chair for balance and for guest seating. Ideally, a pair of chairs is the way to go. The type of chair you choose depends not only on style and taste, but on the amount of space that's available. The last thing you want is an overcrowded living room. Leather armchairs are one of the classic home decor ideas for the living room and choosing a pair in a neutral shade means that they will go with any color scheme. These have a mainly classic shape but with a lower back, lending a contemporary edge. The leather is also a marvelous textural counterpoint to a sumptuous velvet sofa.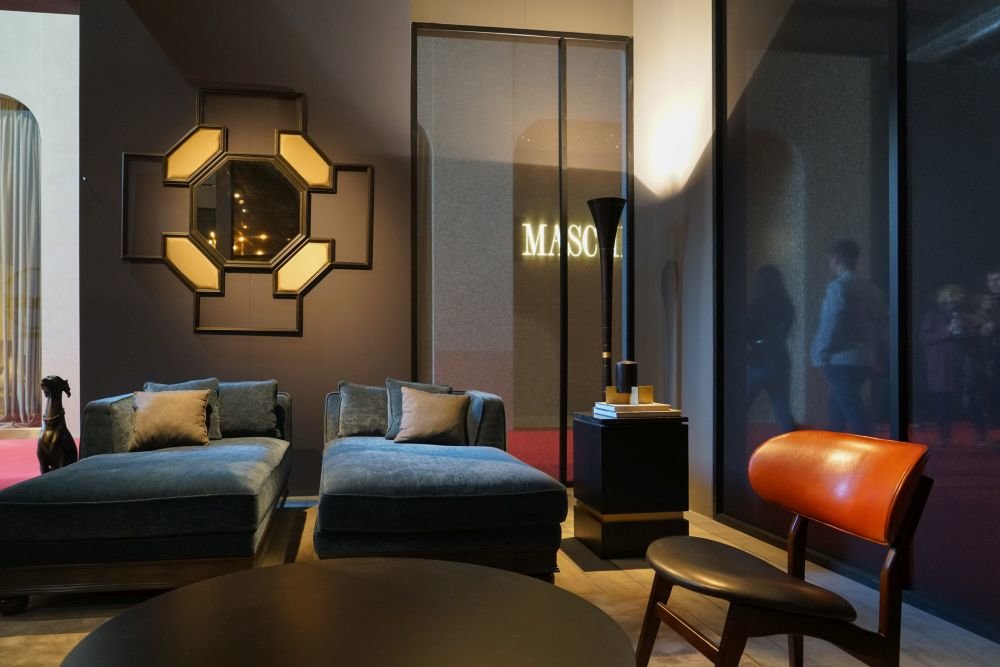 If you have the space, a pair of matching chaise lounges is one of the most luxurious home decor ideas for the living room. Heck, even one would add an air of luxury to any space. Just looking at the lounge chairs promotes a feeling of relaxation. These two are upholstered in a tactile and sophisticated blue fabric that is almost a neutral addition. Just imaging lazing away a rainy day with a book, blanket and some tea on these beauties.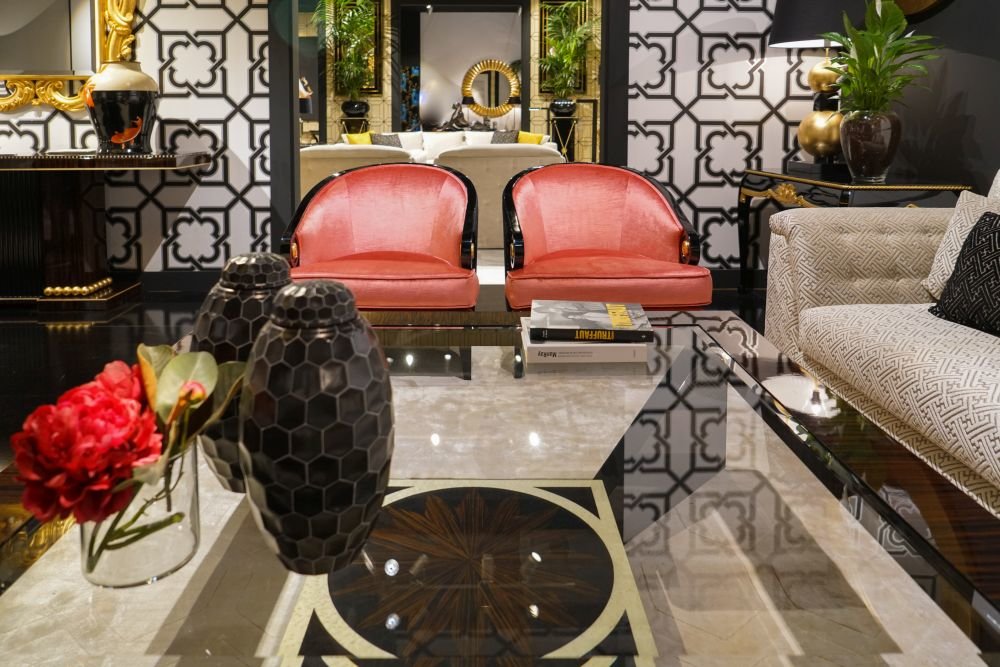 In a formal living room, a good pair of chairs will steal the show as these two do. In a living room with an overall neutral palette, the elegant chairs upholstered in a vivid coral velvet definitely stand out. Shiny lacquer frames tie them into the formality of the space. Having just one focal point like this makes it easy to change up the look of the living room by swapping out or re-covering the chairs, rather than undertaking a major redecoration project.


A Swanky Sofa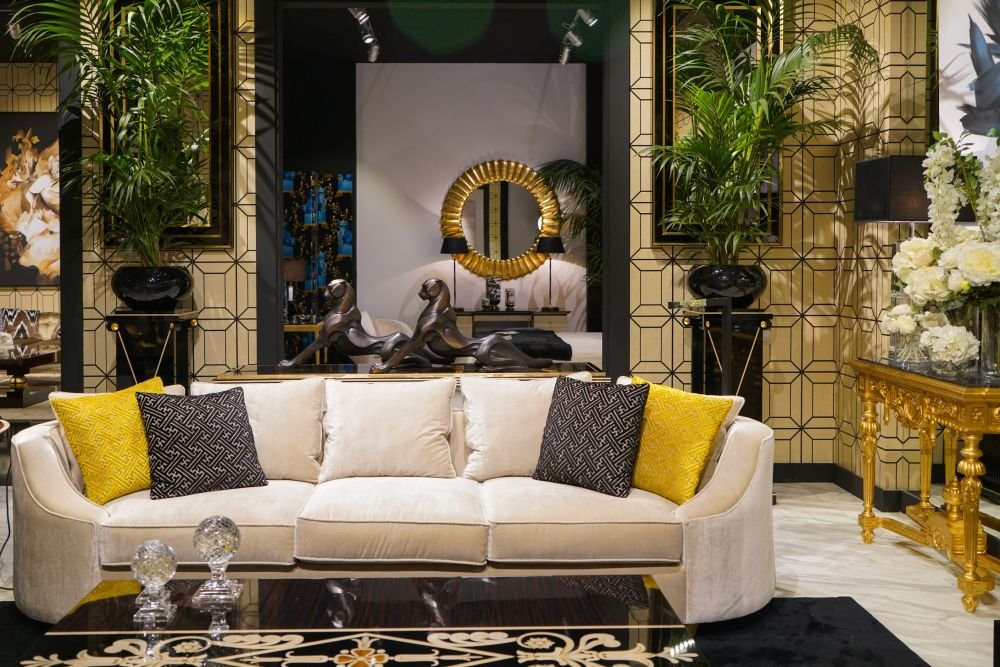 Typically one of the largest investments in your living room, the sofa is a critical piece of furniture because it is the largest. Among all the home decor ideas for the living room, the type of sofa is key for setting the style for the space with its silhouette and level of formality. Even within the formal style, there are countless options for sofas, like the one above, which is formal but not stuffy. The cream-colored velvet upholstery has a formal air and the curved ends are uber stylish. That said, it sports comfortably stuffed seat cushions and the pillow back is luxurious. Combined with gilded pieces and elegant accessories, it fits well in a formal space.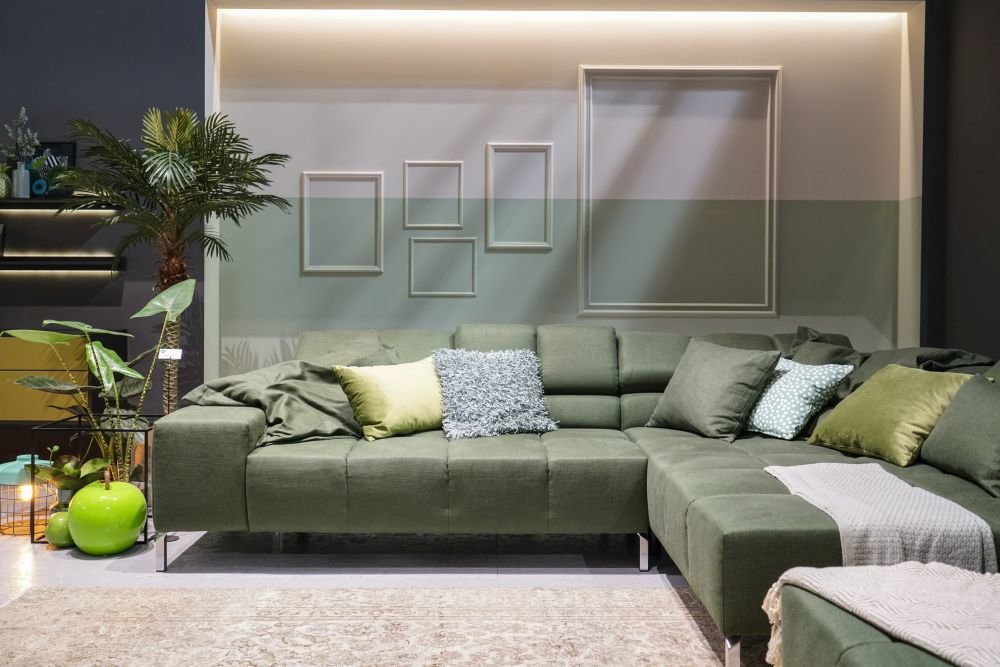 Casual and comfortable does not have to mean slouchy. This sectional sofa has a modern, lean silhouette but is definitely not formal. Square tufting across the seating is repeated on the sofa back, which is adjustable in sections. Added throws and cushions amp up the comfort factor. The large size of this sofa means it is best for larger spaces and the surrounding pieces should be scaled appropriately.


A Place to Put Your Feet Up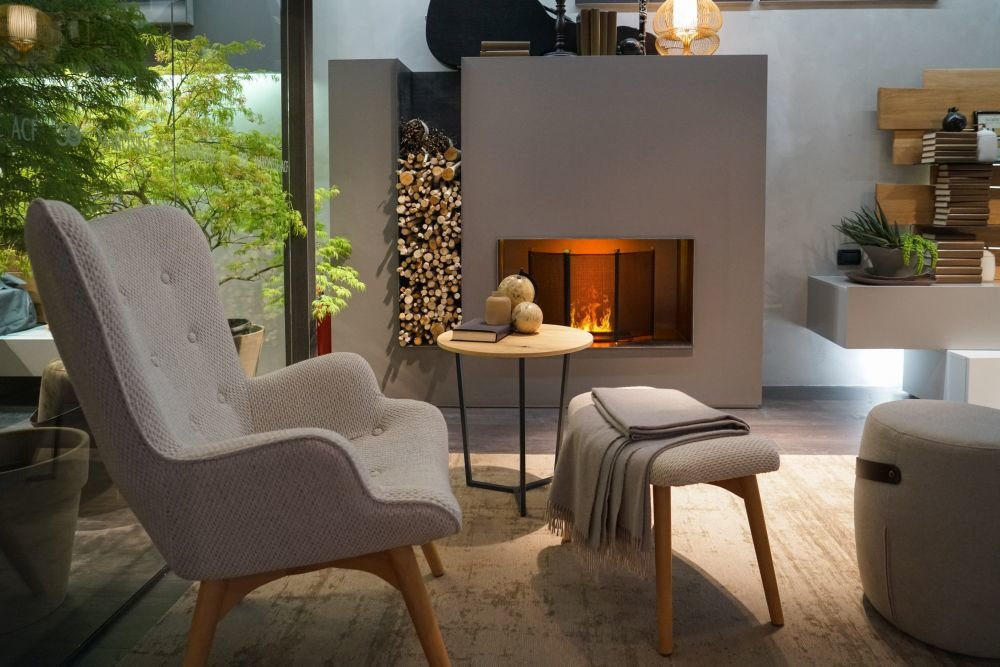 More great home decor ideas for living rooms involve skipping the sofa and instead using a chair and ottoman, especially in areas where space is tight. This area by the fireplace is very hygge and the comfortably angled armchair and matching ottoman amplify the feeling. The stacked wood stored by the fireplace and neutral, Nordic-inspired pieces create a very relaxing ambiance. This is ideal for a space off the main living room, which can feature the usual sofa arrangement.


A Patterned Rug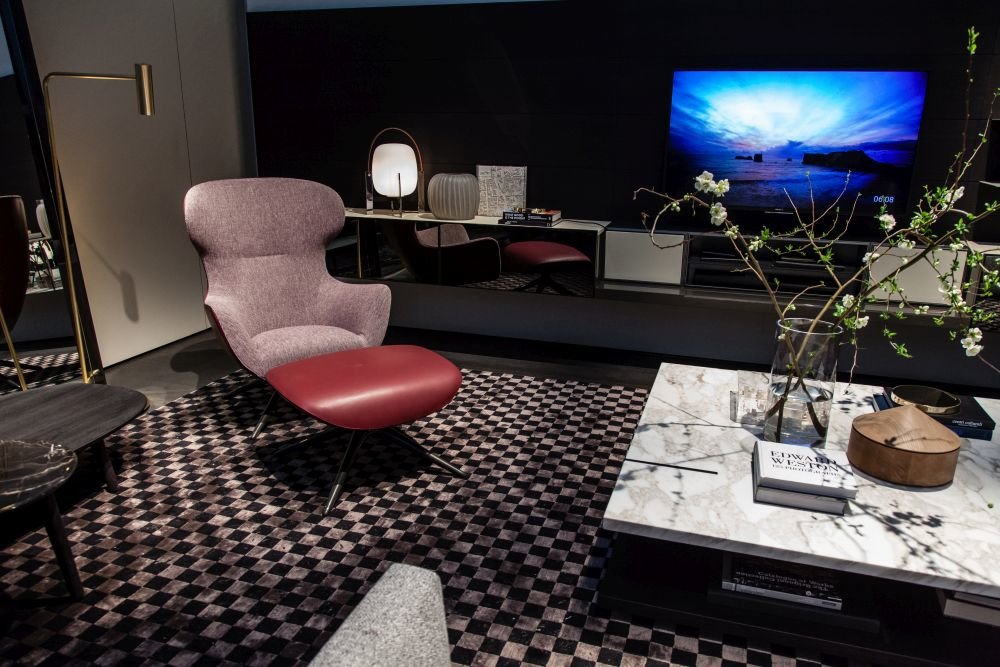 With its dark, muted colors, this living room also gets its drama from the patterned rug. The only color in the room is the dusty mauve that is in the checkered rug and chair with ottoman. This is a great example of how a space can be easily transformed with a graphic rug because this room would be quite blasé if the floor covering were plain. Also, colors don't need to be bold when the pattern is strong like this. This room also makes use of the chair and ottoman option, with a tall upholstered chair combined with an ottoman covered in leather to add a pop of complementary color as well as texture.


Trendy Coffee Table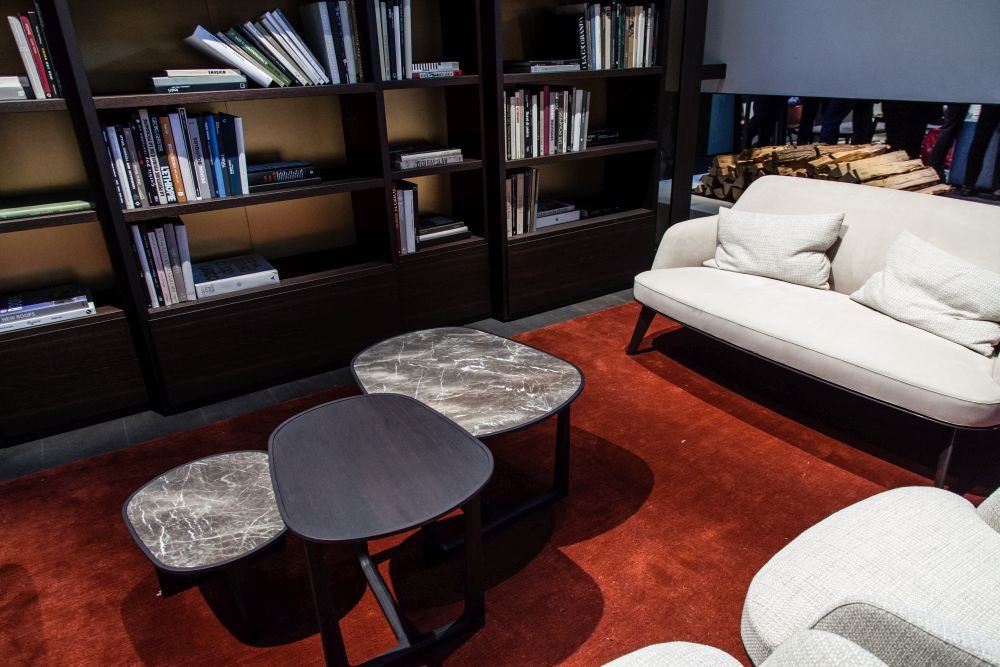 Few people can completely redecorate to keep up with trends but swapping out the coffee table for something more au courant is one of the more doable home decor ideas for living rooms. Compared to larger pieces of furniture, coffee tables are more affordable and are a focal point of the room, in front of the sofa. Current trends feature a collection of mixed smaller tables instead of one large coffee table. This can be done in any style of space, and offers more flexibility, especially when entertaining and more surfaces are needed for guests to park plates and glasses. This is an easy concept to have some fun with when refreshing a living room.


Blended Spaces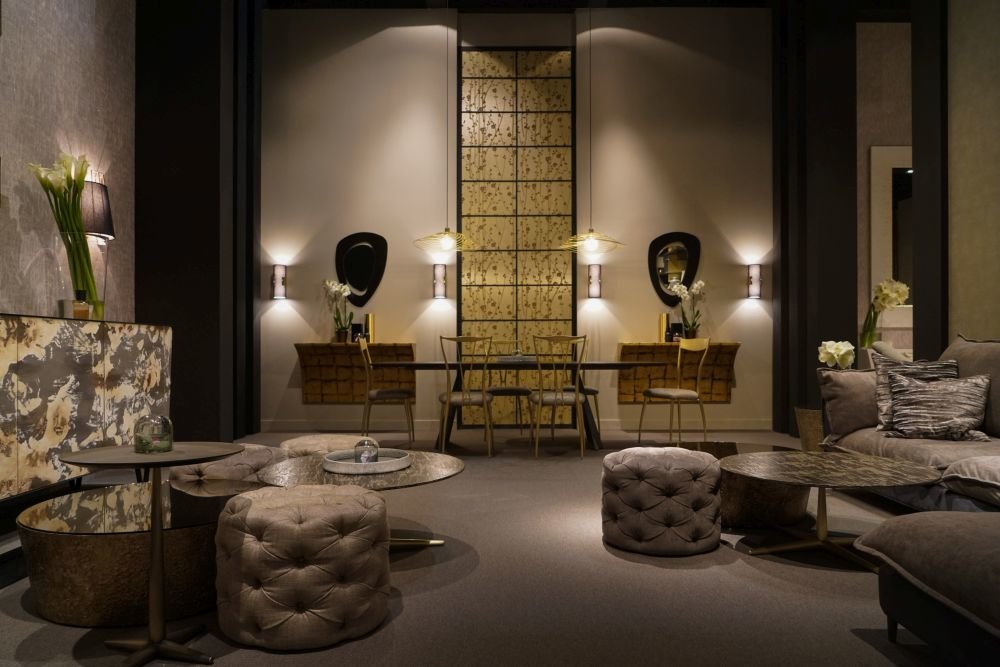 Today's popular open plan living can be a challenge when it comes to blending the living room with the dining room. This living room includes some unique home decor ideas for living rooms such as using multiple ottomans and small tables instead of side chairs or lounges. The arrangement across from the sofa adds a cafe like feel to the area and is ideal for sitting with family or friends and sharing a coffee in a comfortable space rather than at the dining table. This style of living room opens the door to innovative furniture combinations that might be a little out of the ordinary but better fit individual lifestyles.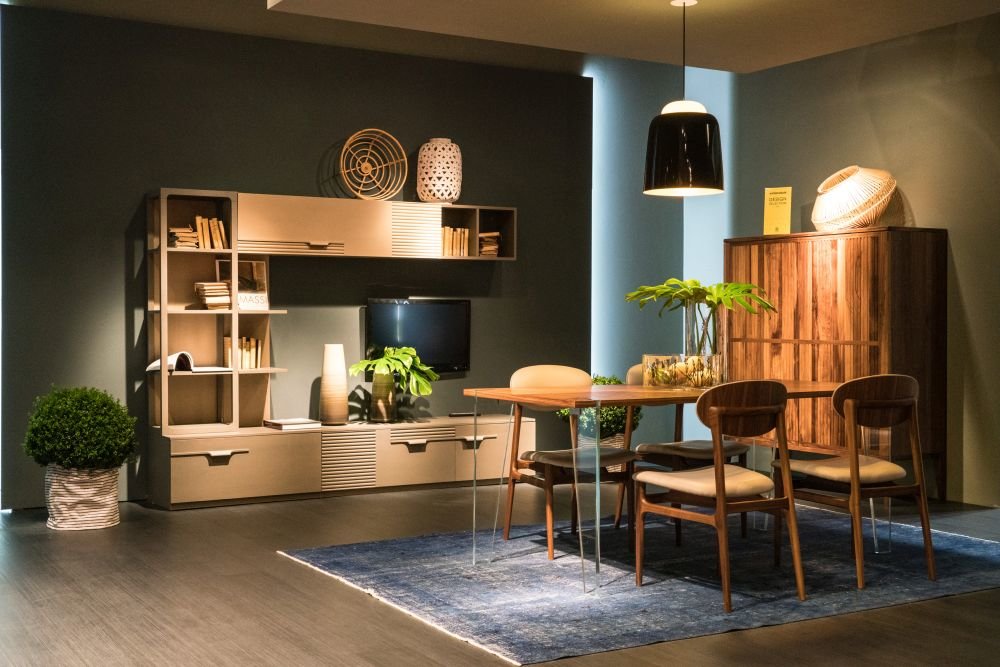 In a smaller open space, the dining area may need to do double duty as this one does. For these types of situations, home decor ideas for living rooms have to be flexible. Here, in addition to a closed cupboard for storage, the open shelving holds books, accessories and frames the television. Bottom and top sections also have some concealed storage, which is crucial for keeping a smaller space uncluttered.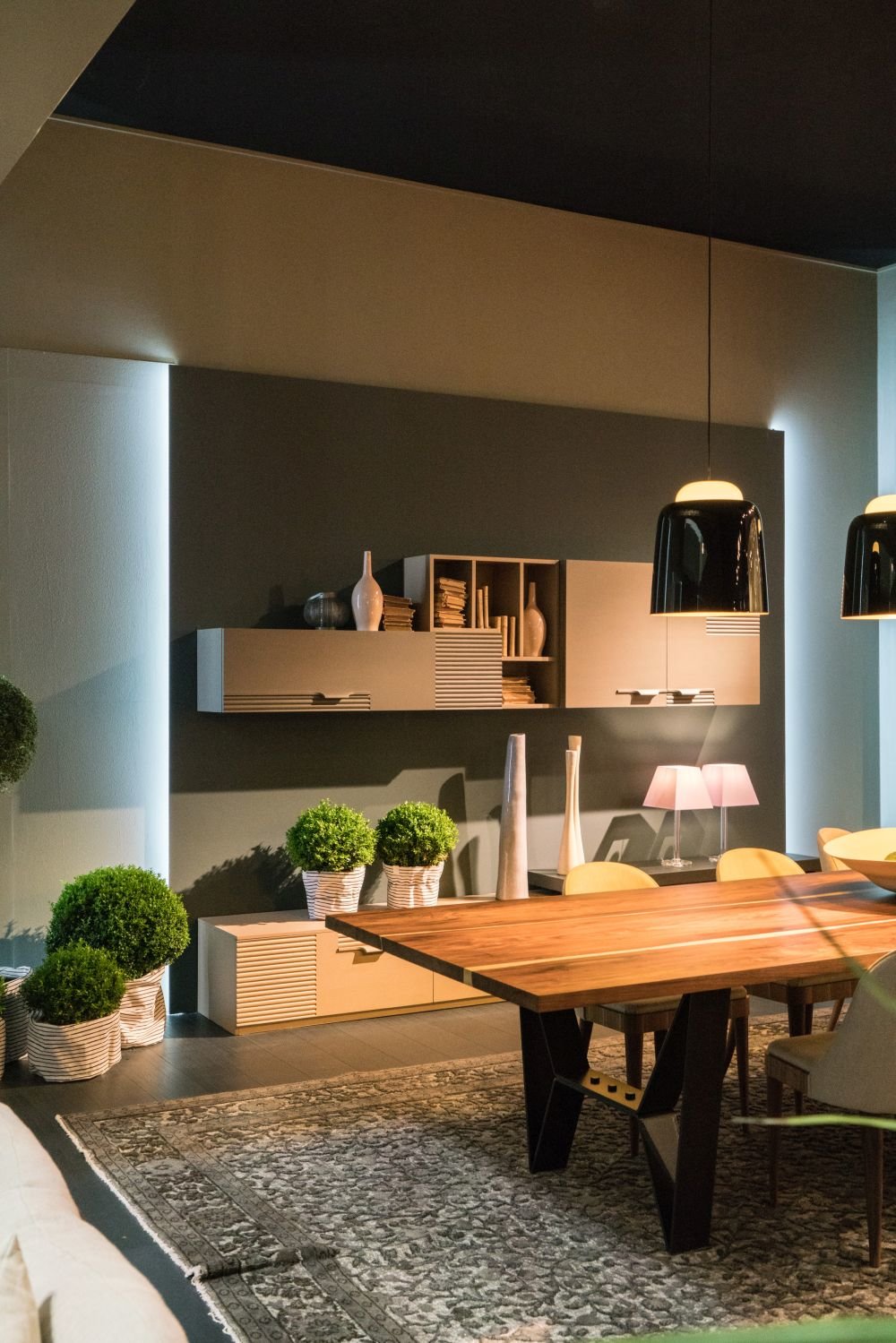 The best thing about these types of shelving units is their flexibility. This configuration in a similar open space has just a top and bottom section with mostly closed storage. These types of units can make a big difference in the living room because they're so easily customized.

So many home decor ideas for living rooms are out there that can be used to refresh a space without redoing everything. Choose the ones that work for your particular room and that work with your lifestyle. A stylish room may be beautiful but it's not good if you don't feel comfortable there.