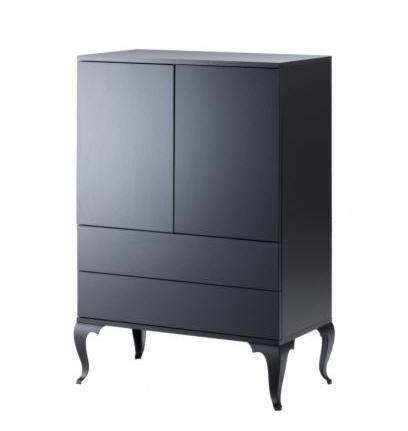 Product information
Two large drawers included. Plenty of space for TV games and accessories.
1 adjustable shelf.
Push to open; no handles needed.
Cord outlet in the back. Keeps all cords in one place.
Product dimensions


Width: 31 1/2 "
Depth: 15 3/4 "
Height: 46 1/2 "
Width: 80 cm
Depth: 40 cm
Height: 118 cm
Good to know


Part of a series.

care instructions
Wipe clean using a damp cloth and a mild cleaner.
Wipe dry with a clean cloth.

product description & measurements
Main parts: Particleboard, Foil, ABS plastic
Back/ Drawer bottom: Fiberboard, Acrylic paint
Leg: Aluminum, Pigmented epoxy/polyester powder coating