For a child, there's nothing more magical than a treehouse. There's nothing more terrifying as a parent, however, than the prospect of building one. These treehouse design ideas and prefab options range from extremely simple to outrageously cool and complex, depending on how well you can work a hammer (plus a few more tools and supplies). But don't worry-there are plenty of treehouse design ideas to inspire everyone's inner child. Plus, they're actually pretty enough to keep up in the backyard long after the kids outgrow them (one of our treehouse ideas, for example, is a stylish, dreamy guesthouse escape).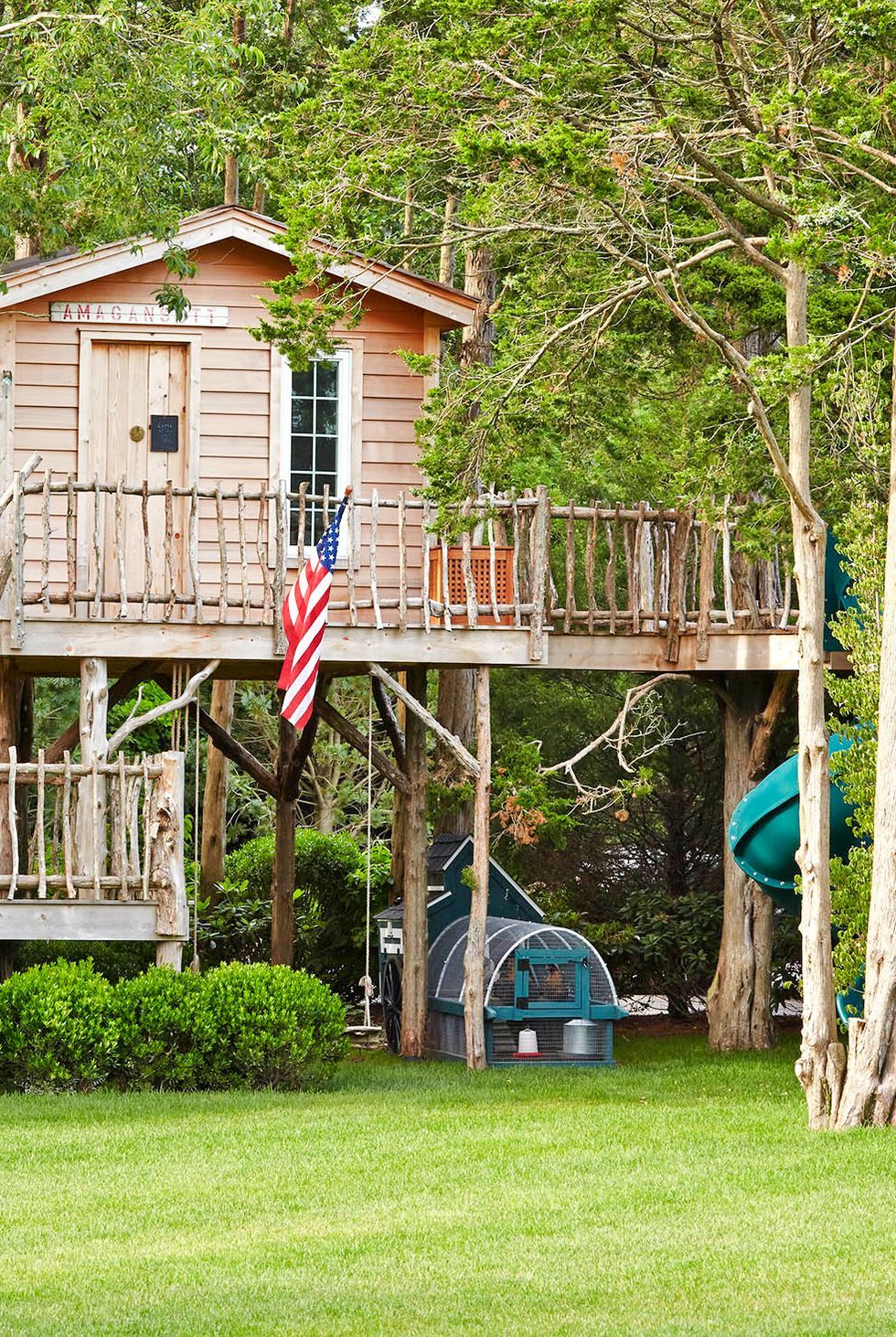 Add a Swing

This treehouse from Hollander Design looks nice enough to live in full-time. It also comes complete with a curly slide and a simple swing.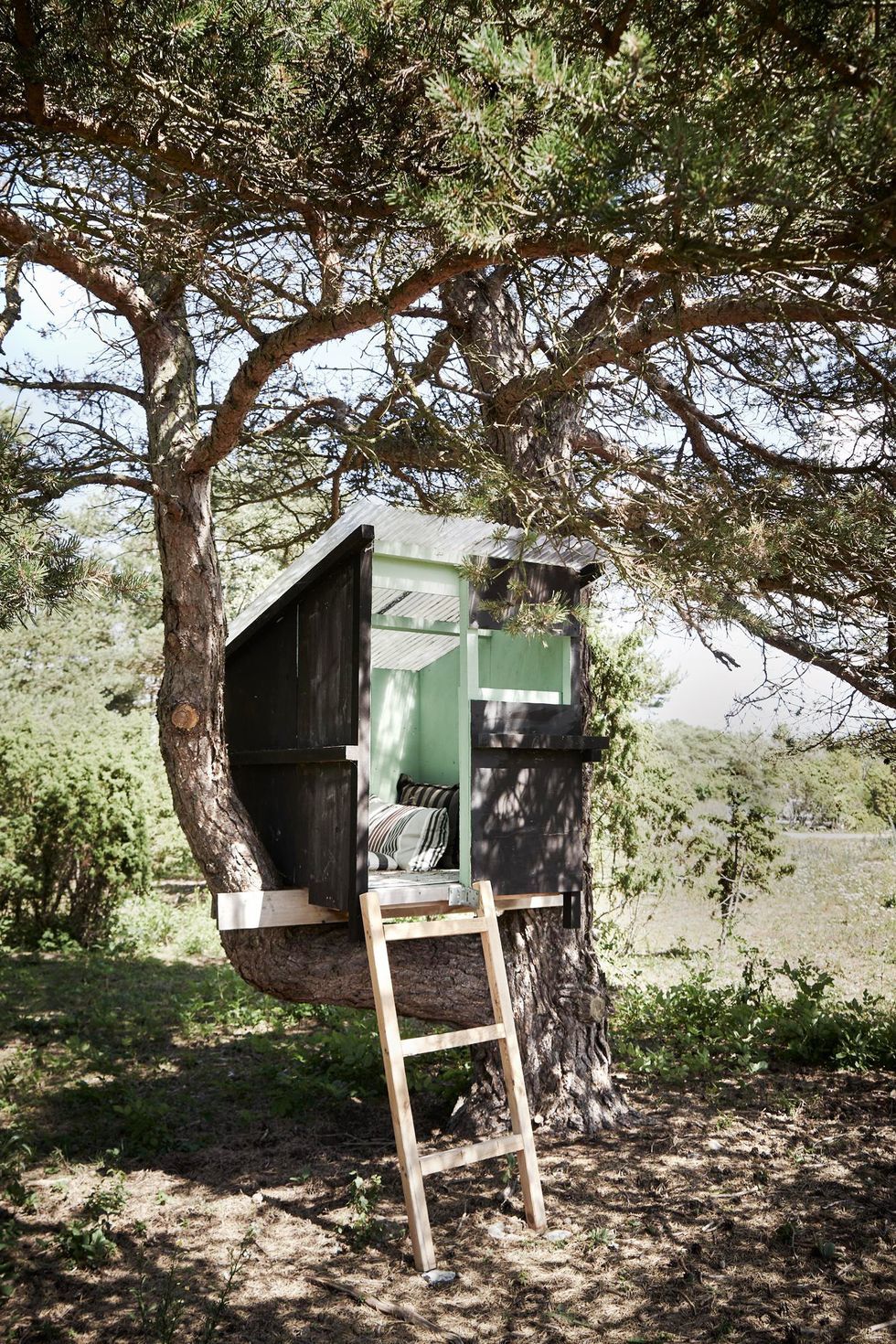 Just Add Cushions

Keep things small and simple. This cute treehouse features a pretty pop of minty green paint and is transformed into a clubhouse with just a few striped floor cushions.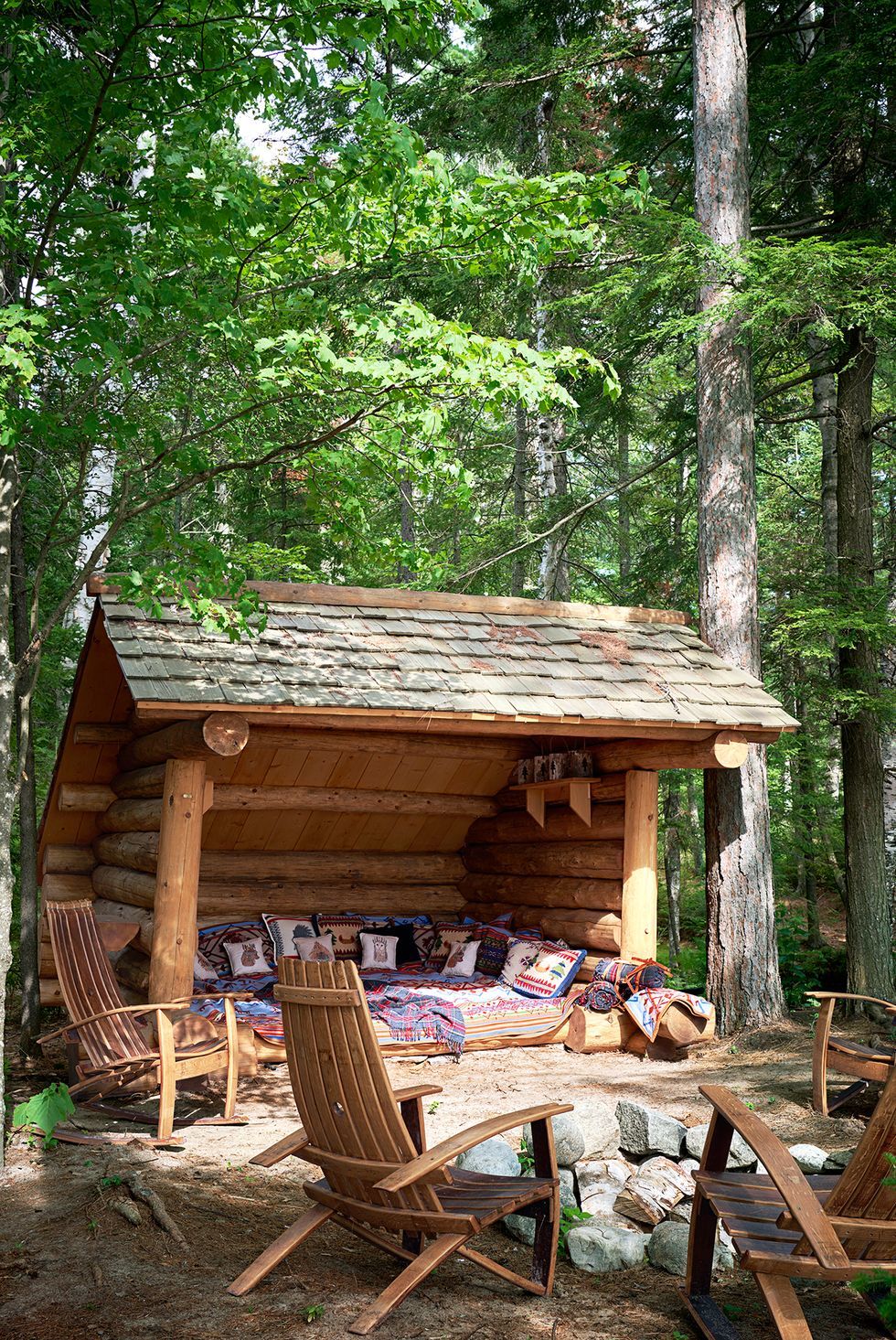 Log Cabin Hide Out

It doesn't need to be on stilts to be a treehouse. On this upstate New York property, designer Anthony Baratta embraced the summer camp atmosphere and created a little log cabin hideout among the trees.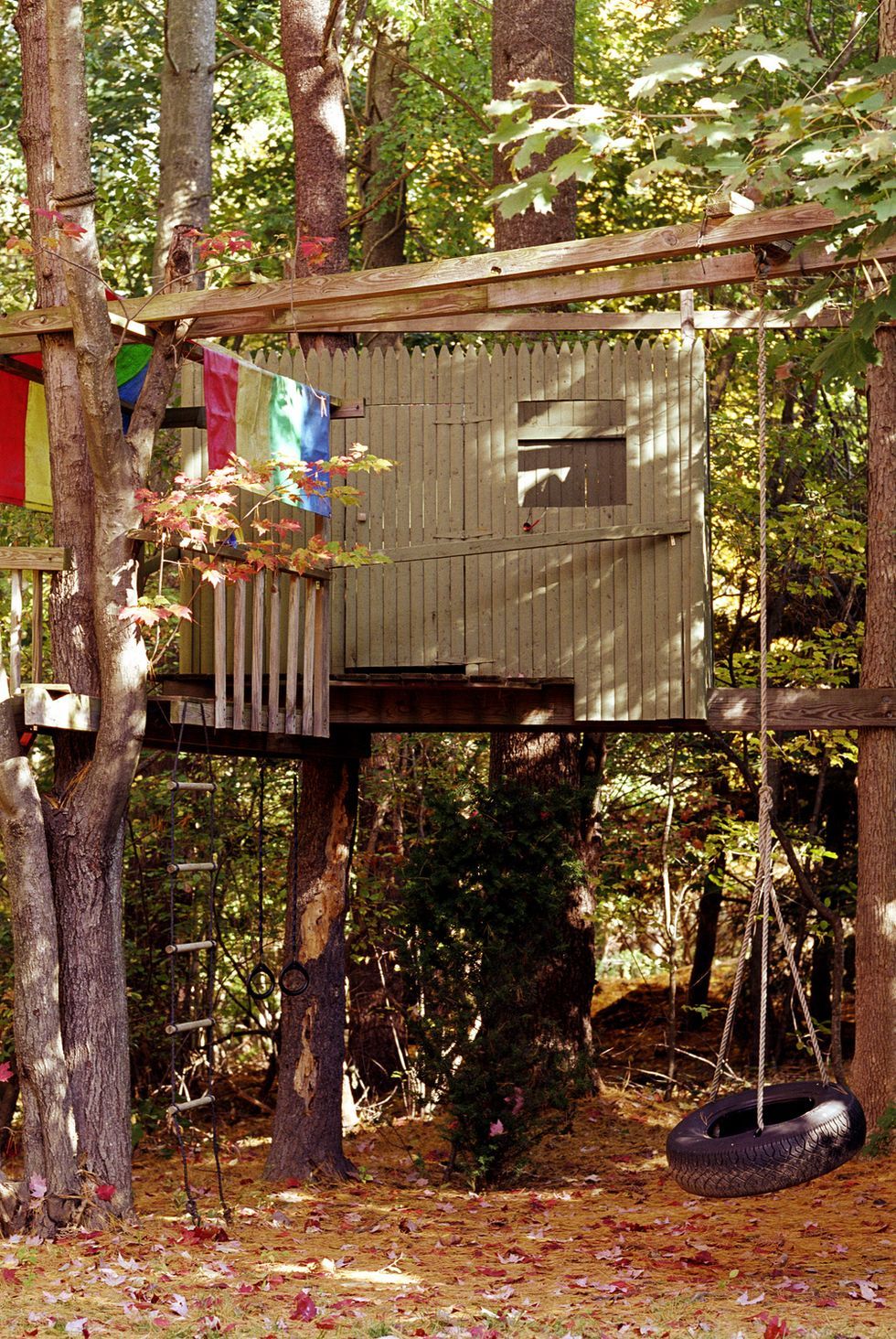 Add a Rope Swing

Keep it classic (and scrappy) with a rope swing! You can also add monkey bars if you're feeling ambitious.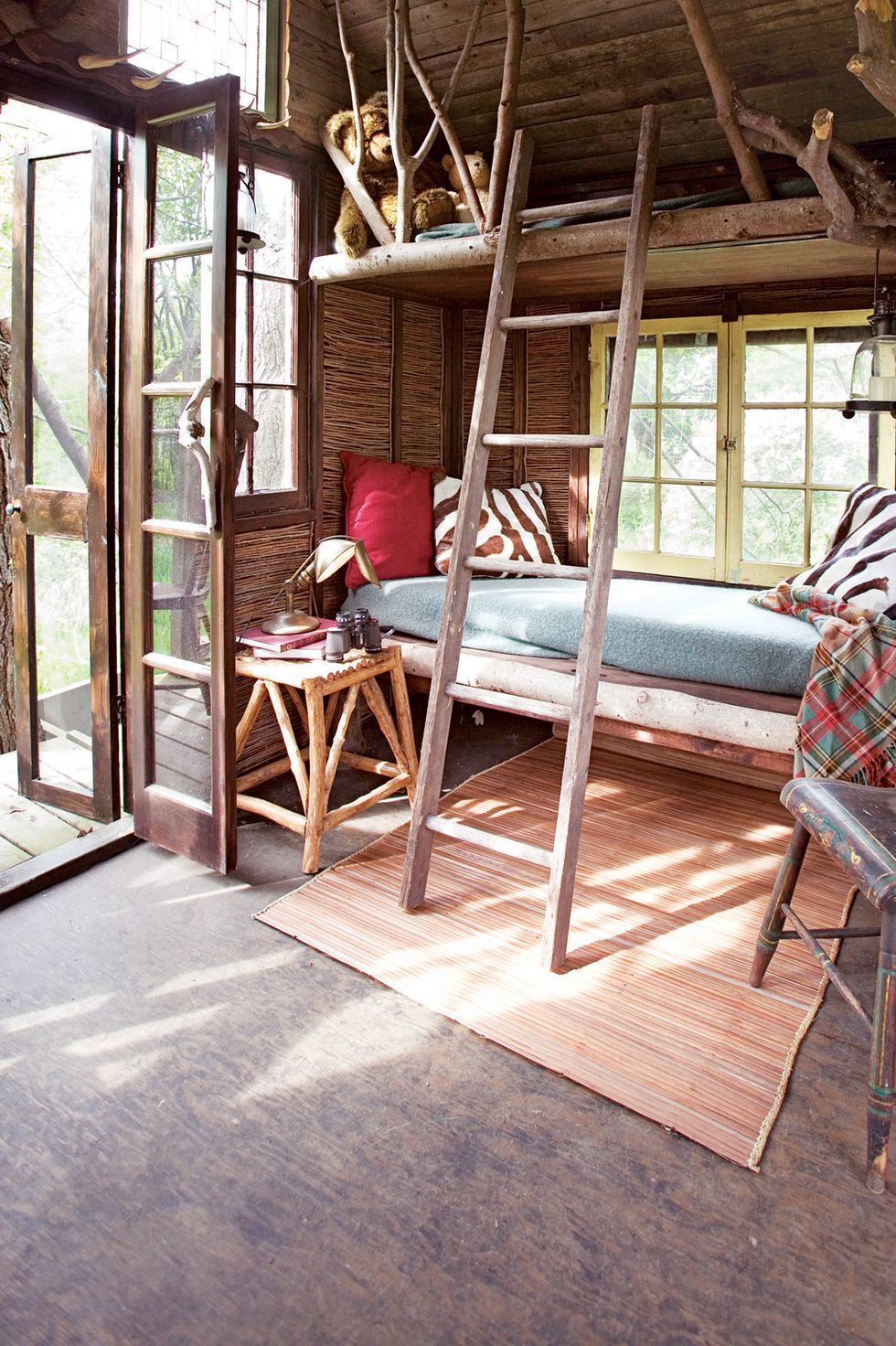 Adult-Friendly

This little oasis tucked into the trees and designed by Jill Morris is perfect for both a dreamy guest room or a bunk room and a daytime hideout for kids.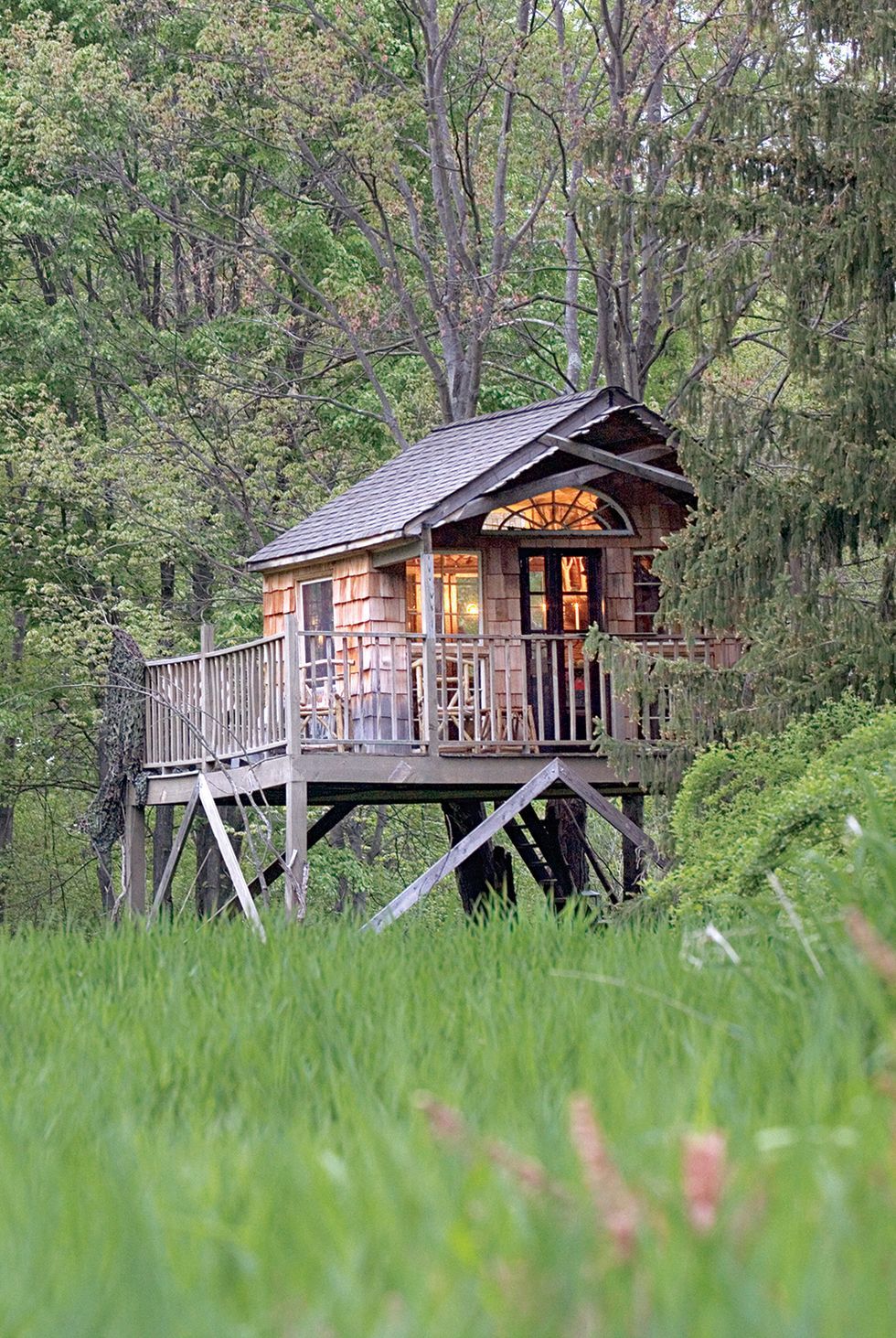 Wrap Around Porch

An exterior view of this dreamy one-room guesthouse designed by Jill Morris proves that a wrap-around porch isn't just for the main house.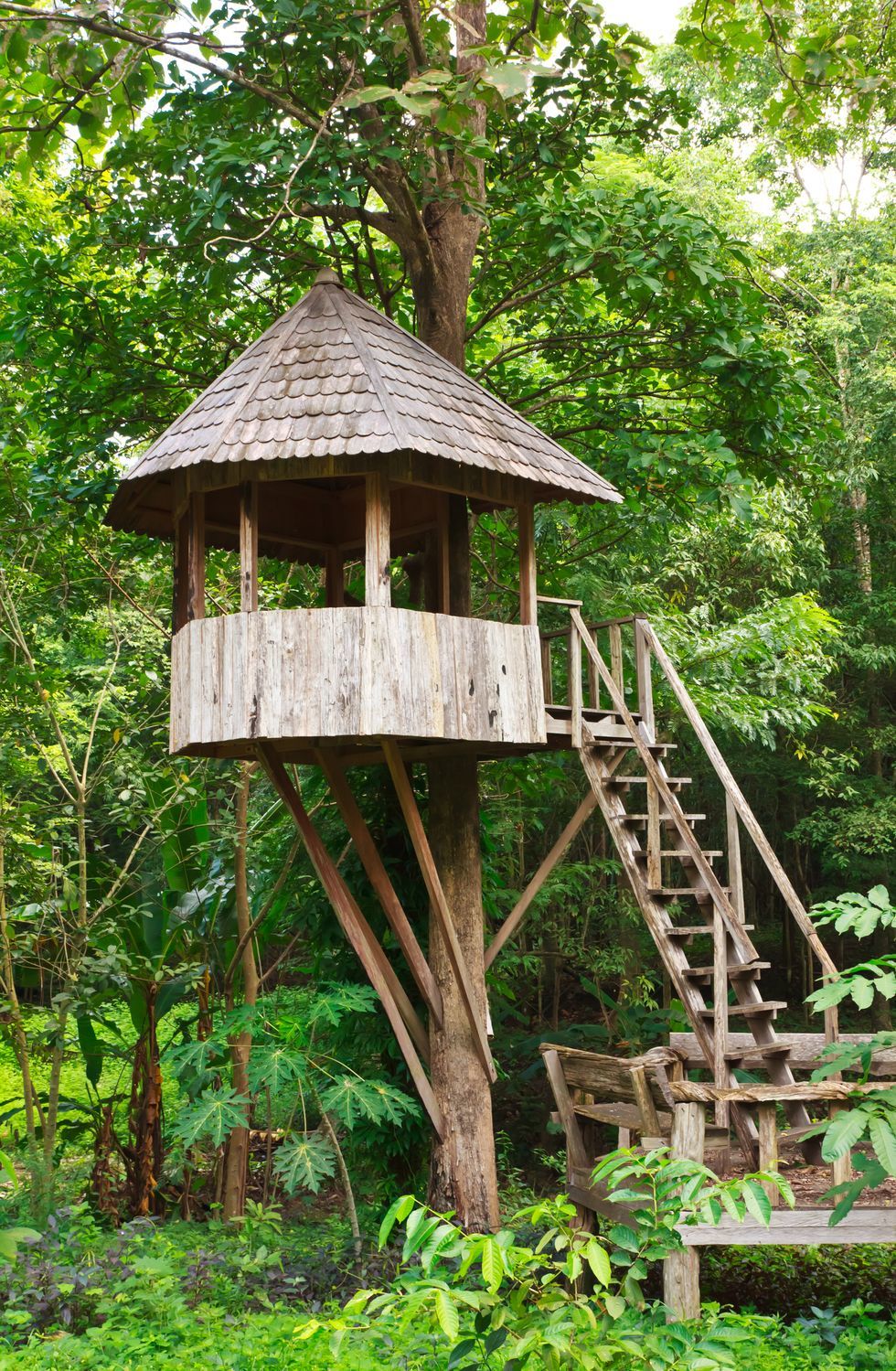 Make It a Gazebo

Make it into an elevated gazebo instead of a treehouse. This way it'll still feel elevated and grownup once the kids don't want to play in it anymore.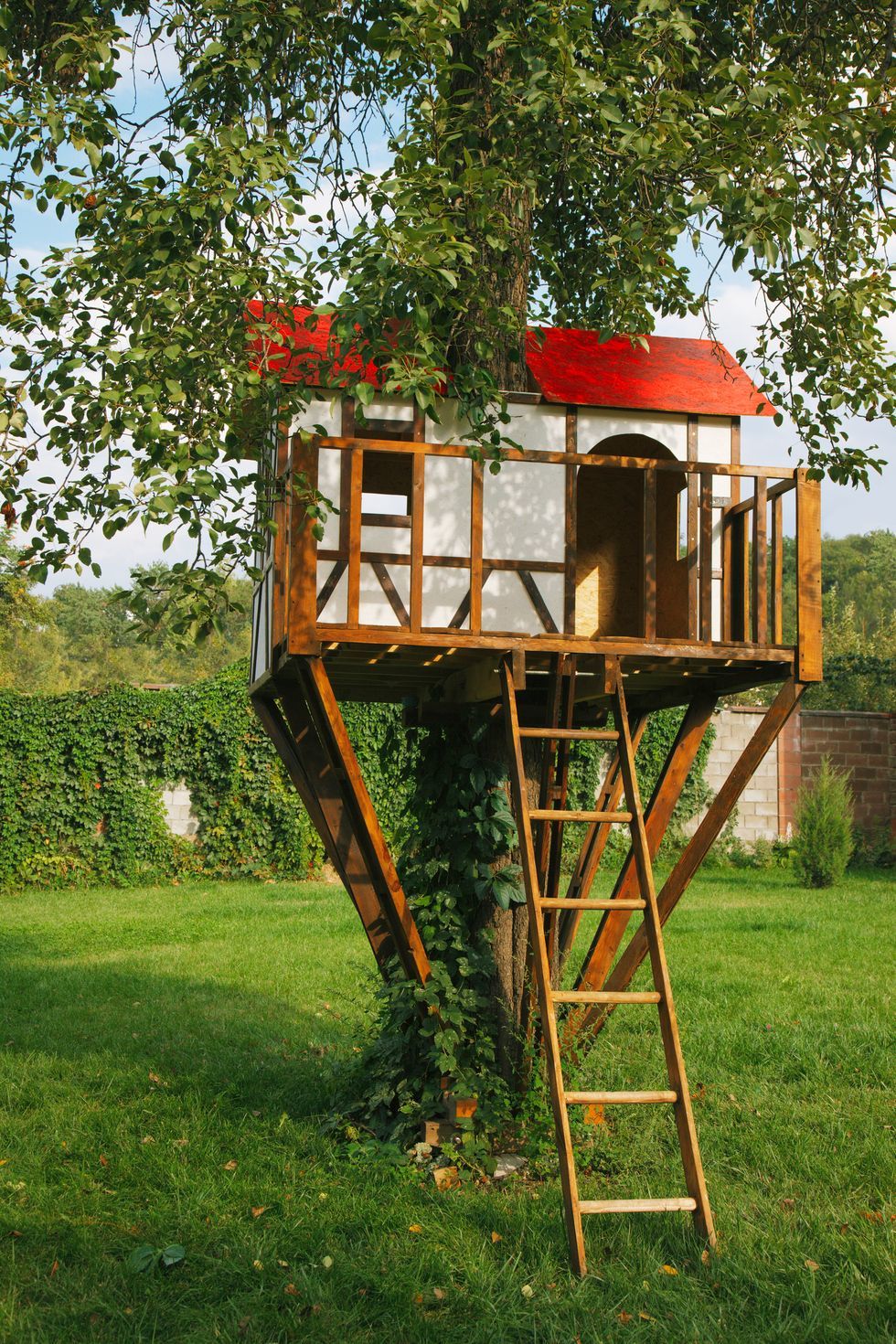 Give it Fairytale Flair

This treehouse looks like something straight out of Hansel & Gretel, so it's sure to spark the imagination (though hopefully a little less Brother's Grimm-esque).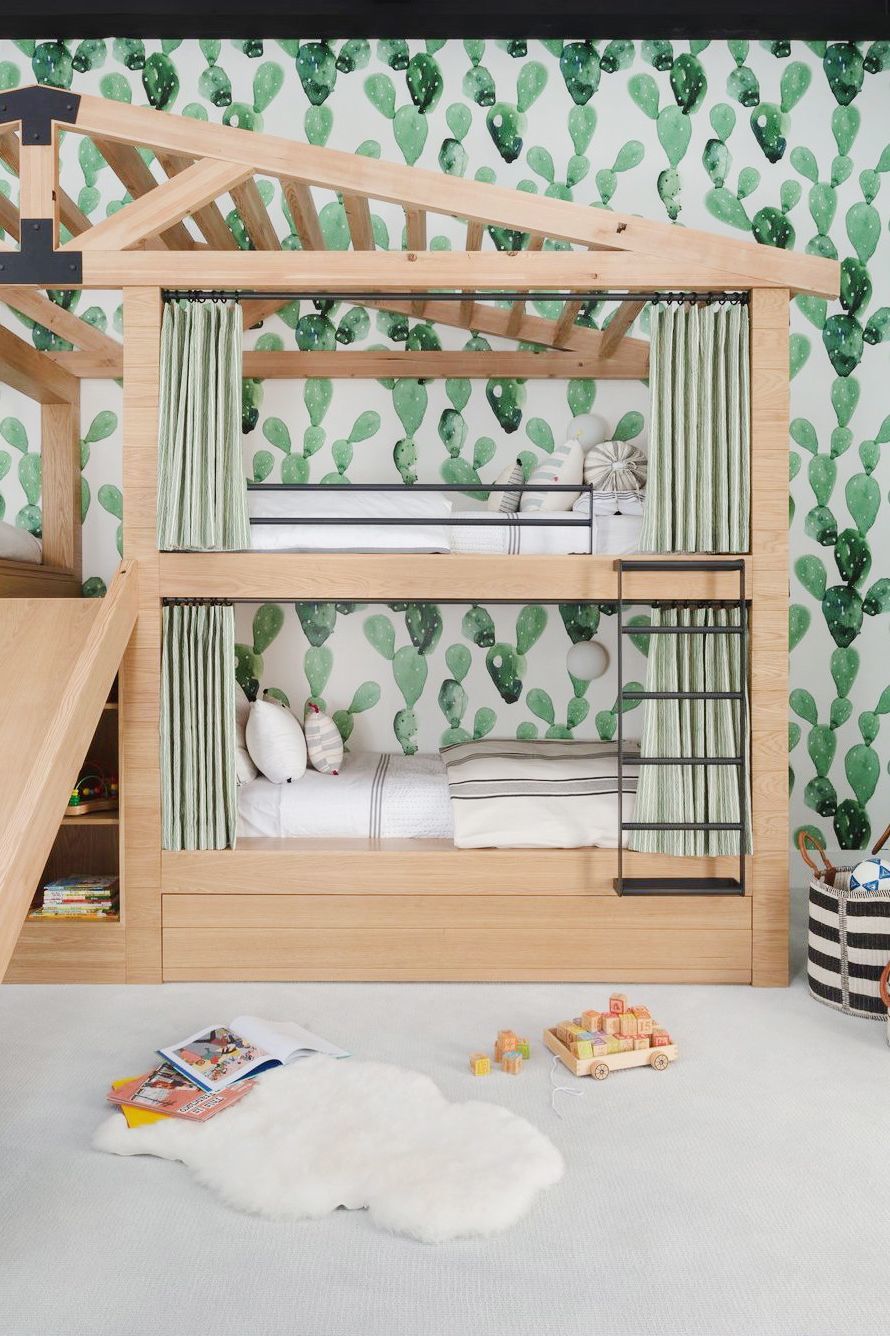 Bring It Inside

Just when you thought literally nothing would get them excited for bedtime, this came along. This dreamy kid's room designed by Studio Life/Style proves that you don't need a backyard to have an epic treehouse. Shop this treehouse bed from Pottery Barn Kids for something similar.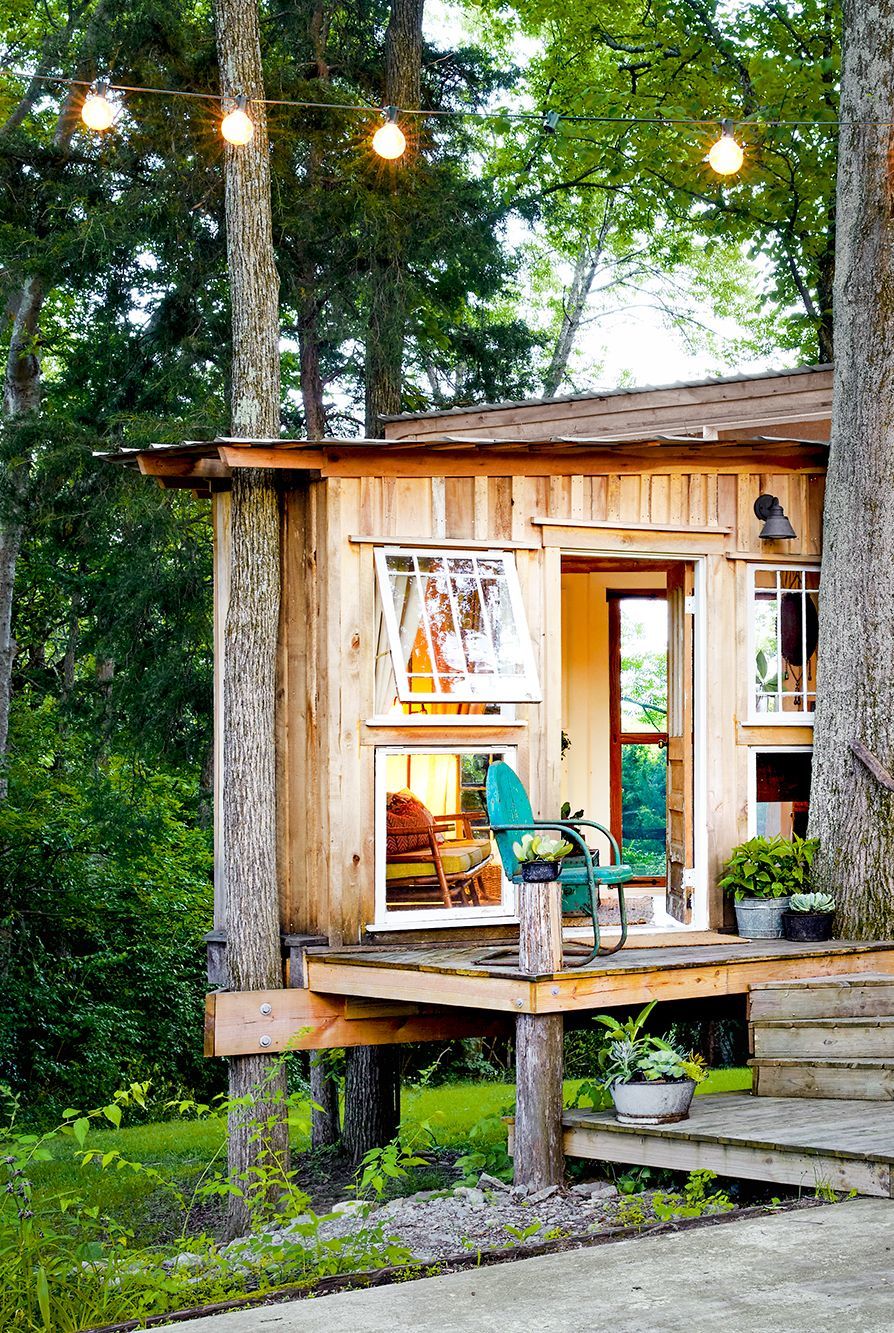 Hang String Lights

Hanging string lights from the trees will make it feel even more otherworldly and magical for the little ones and the grownups.