From a koi habitat in Vietnam to a living roof in San Francisco, the nine nominees for Best Garden champion indoor/outdoor living in innovative ways. Selected from thousands of projects highlighted by Dwell this year, these lush oases have us looking forward to spring.

Take a virtual stroll through the landscapes below, and then vote for your favorite in the 2020 Dwell Design Awards before December 16.


A Koi-Filled Moat Surrounds This Vietnamese House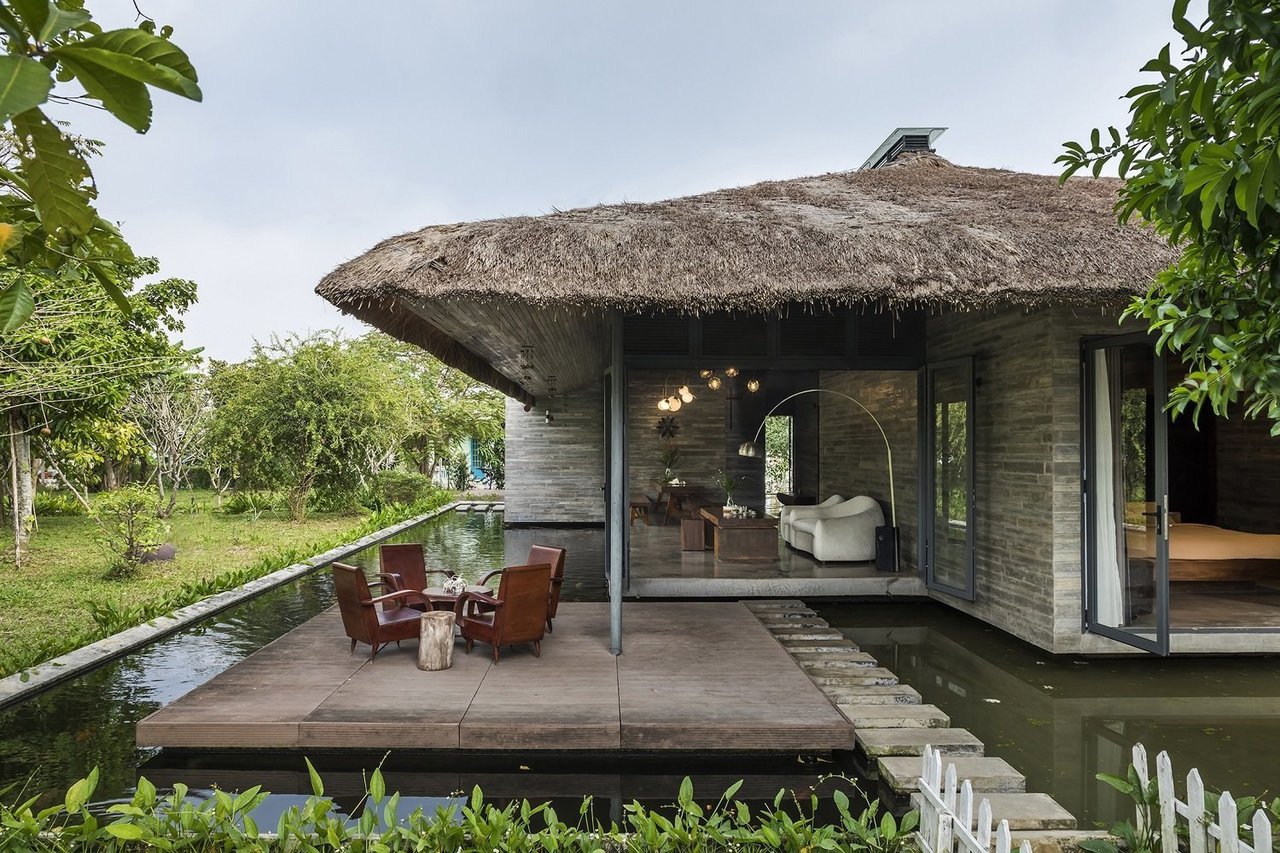 Combining neutral tones, natural materials, and indoor/outdoor living, Am House is a reprieve from the bustle of Ho Chi Minh City.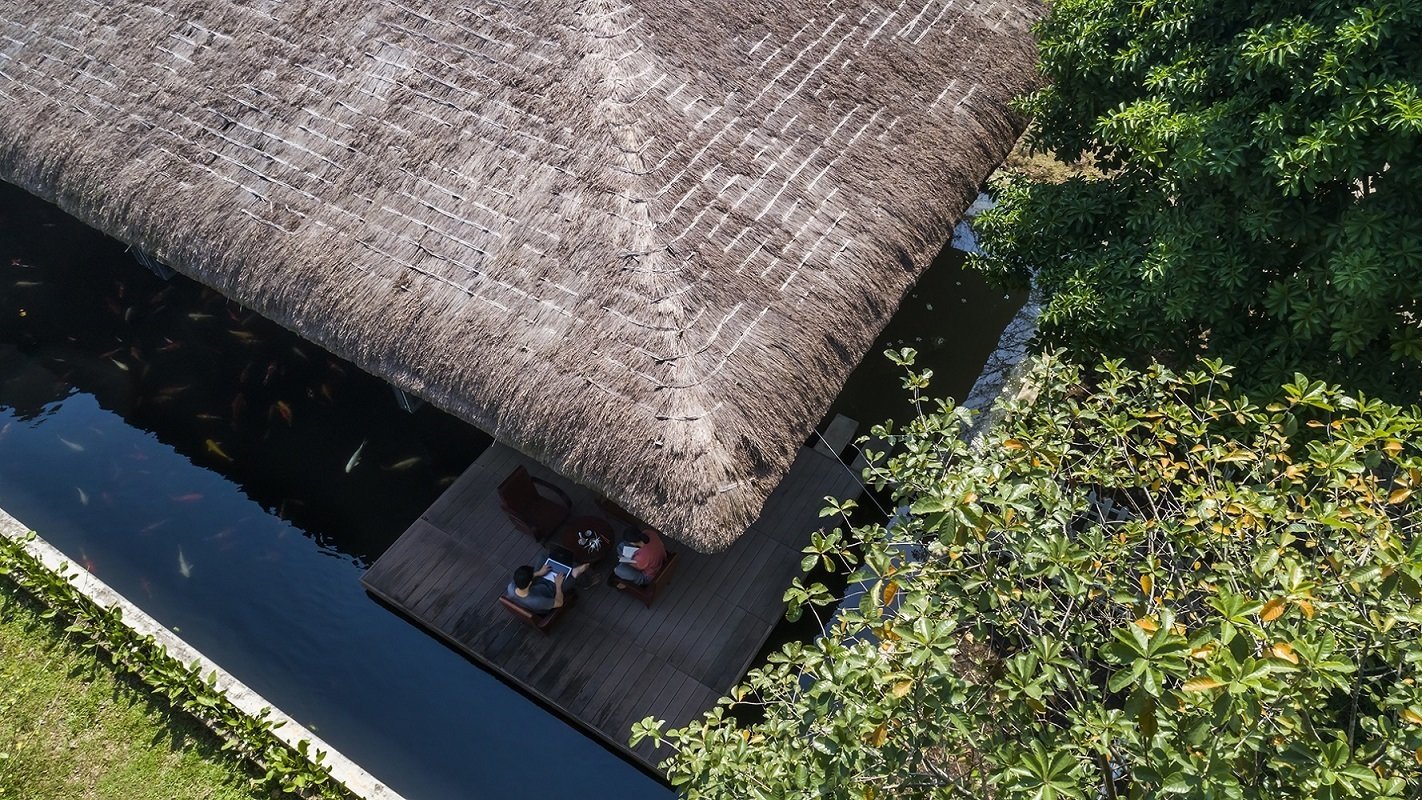 For maximum impact, the three designers sited the home adjacent to a lake, providing expansive views and heat reduction during the day.


A Los Angeles Bungalow Opens to a Gorgeous Garden Oasis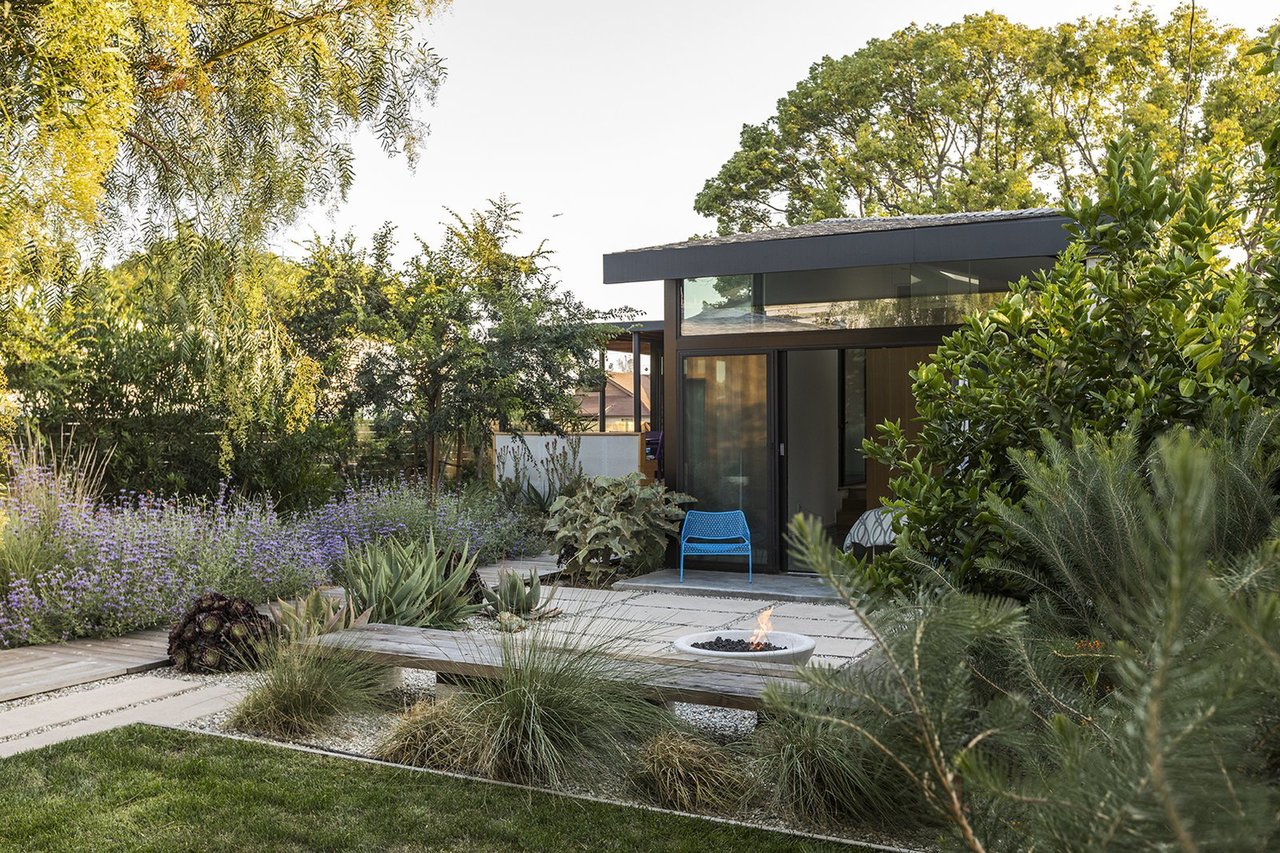 Design, Bitches turns a typical Atwater Village home into a lush hideaway with a new, cedar-clad guesthouse.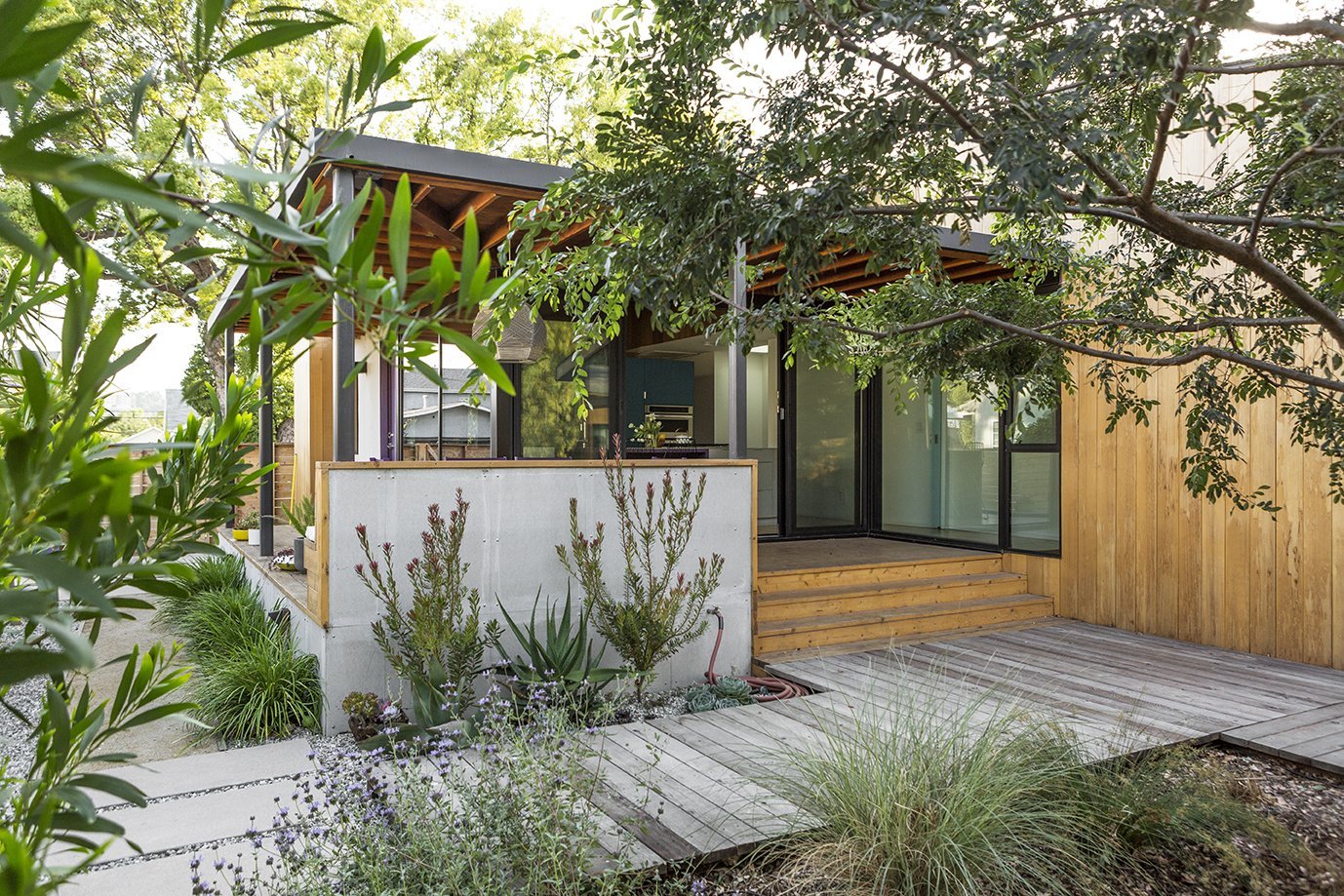 California pepper trees, grasses, and sage are low-maintenance, low-water plants that also are low-allergen.


An Introspective Brick Home in Mexico City Wraps Around a Jungle-Like Courtyard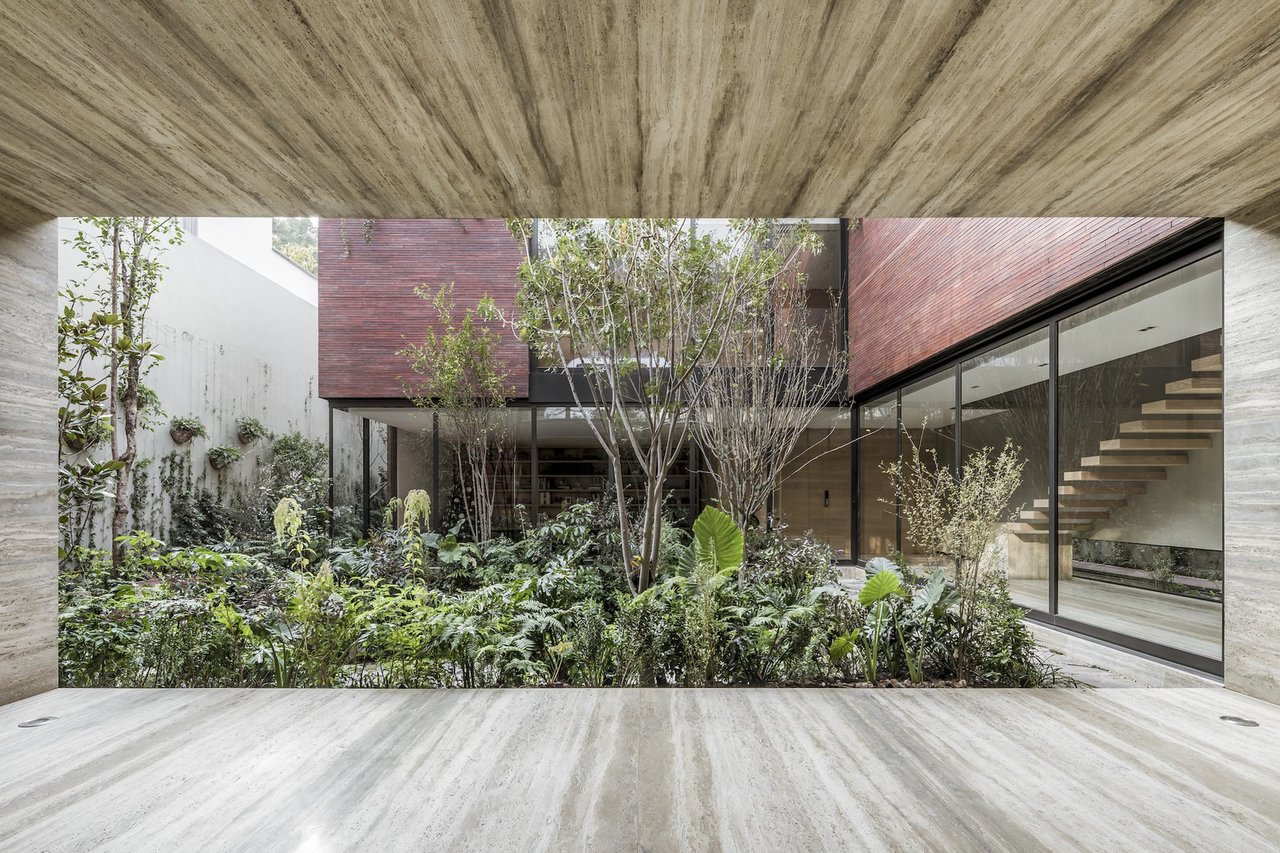 The monolithic Casa Sierra Fría by industrial designer Hector Esrawe conceals a verdant interior with an imposing brick front.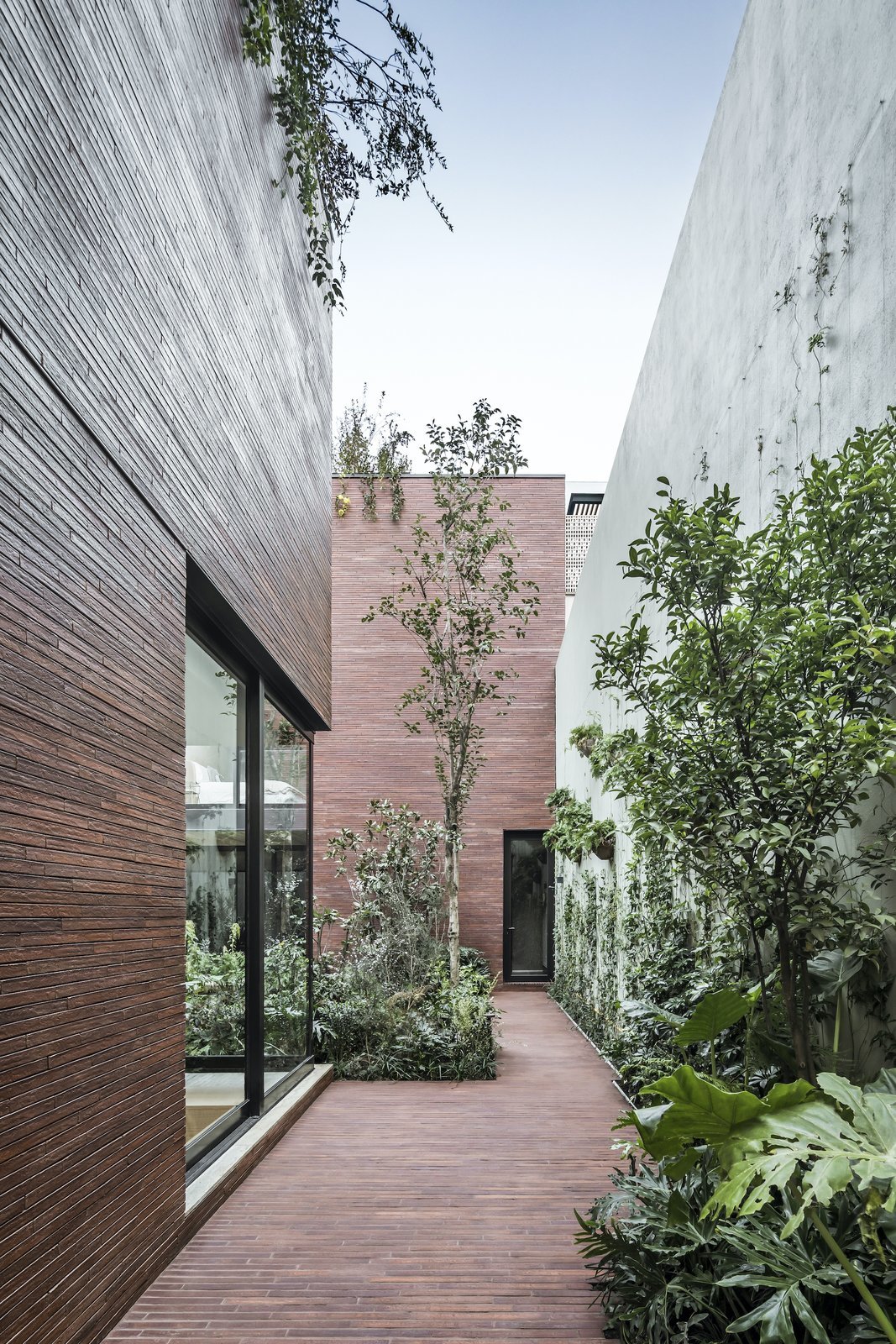 A side patio leads from the front of the home to the courtyard. The same red bricks used for the facade have been used for the paving to create a seamless fabric that wraps the built form and the site.


A Lush Garden Is the Hidden Heart of This Courtyard House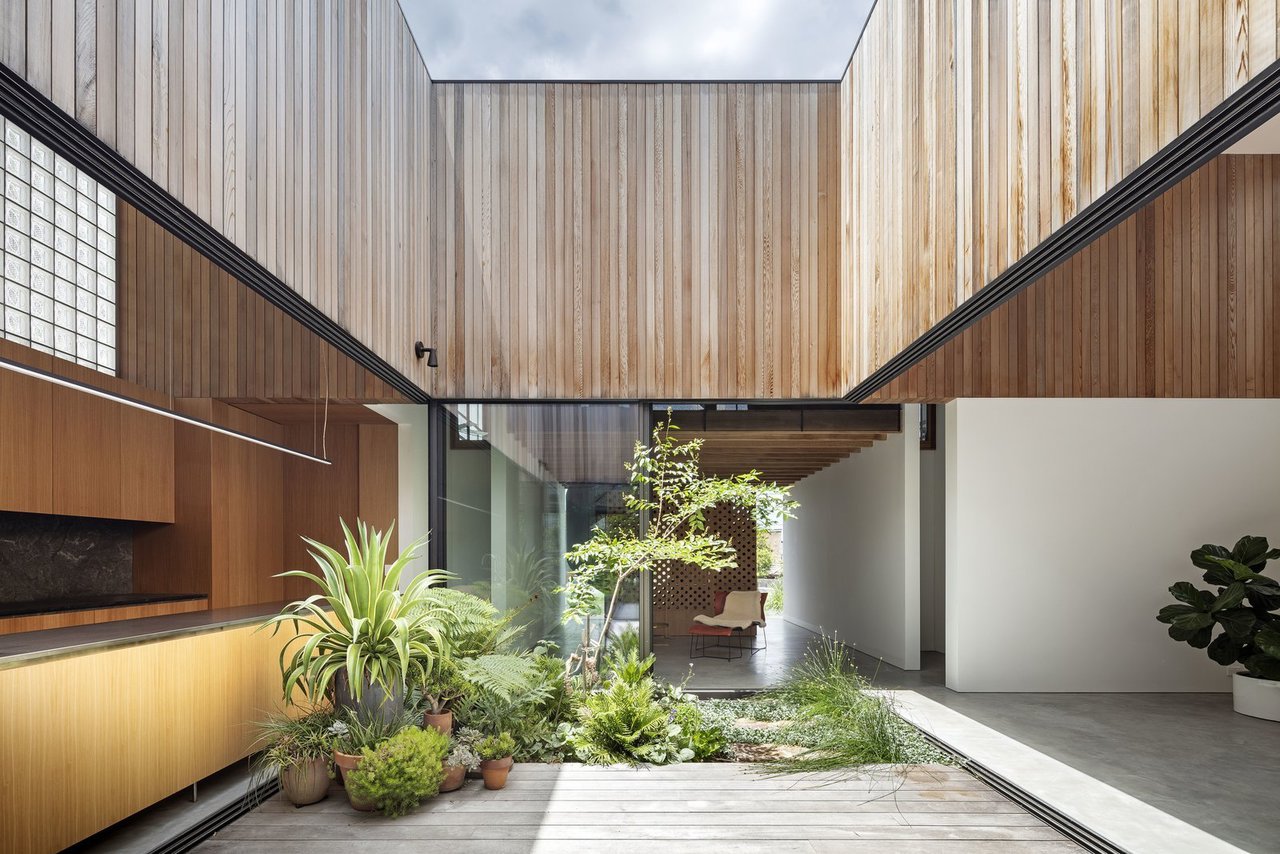 Garden and living spaces blend together in this Australian dwelling which inverts the classic wraparound veranda.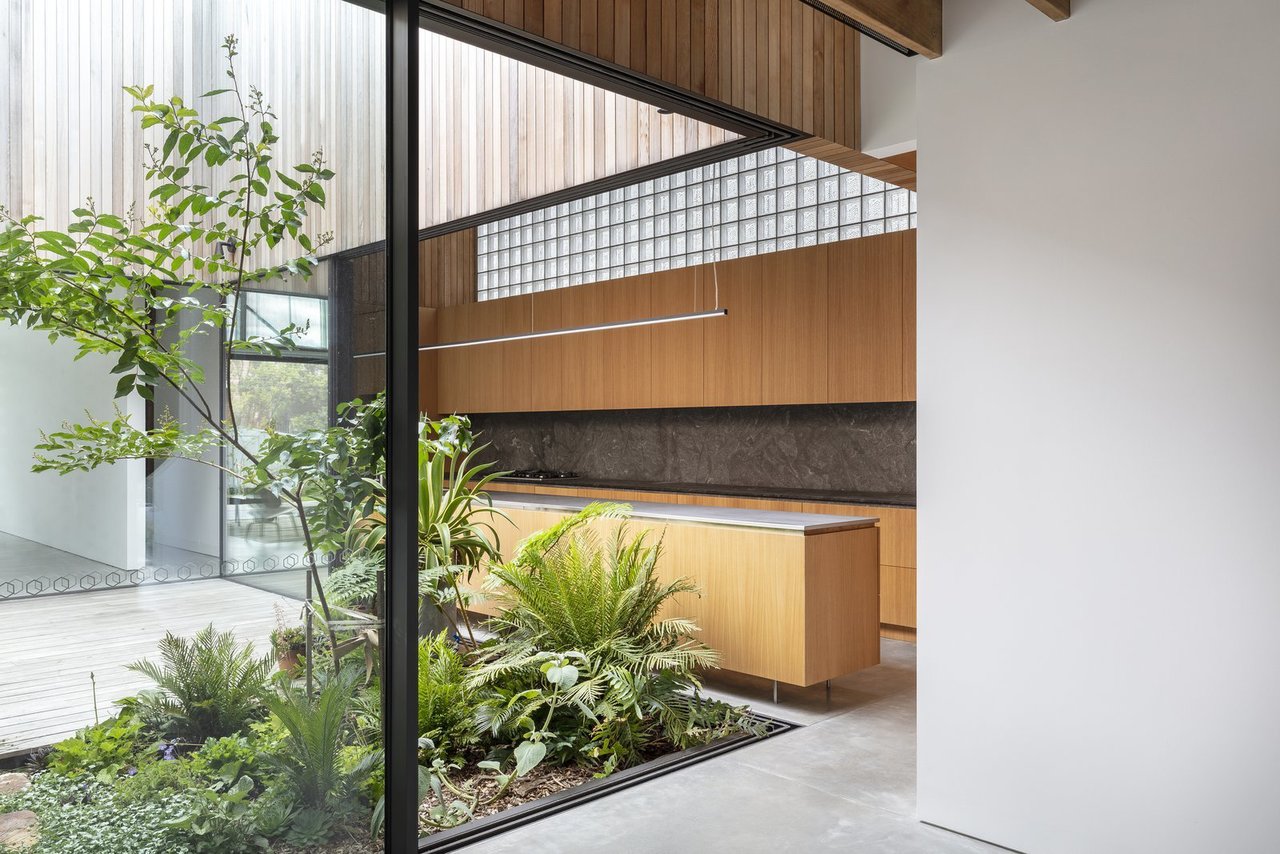 The efficient floor plan eliminates the need for corridors, maintaining seamless connections between and across spaces.


A Stark White Residence Signals the Renaissance of a Brazilian Fishing Town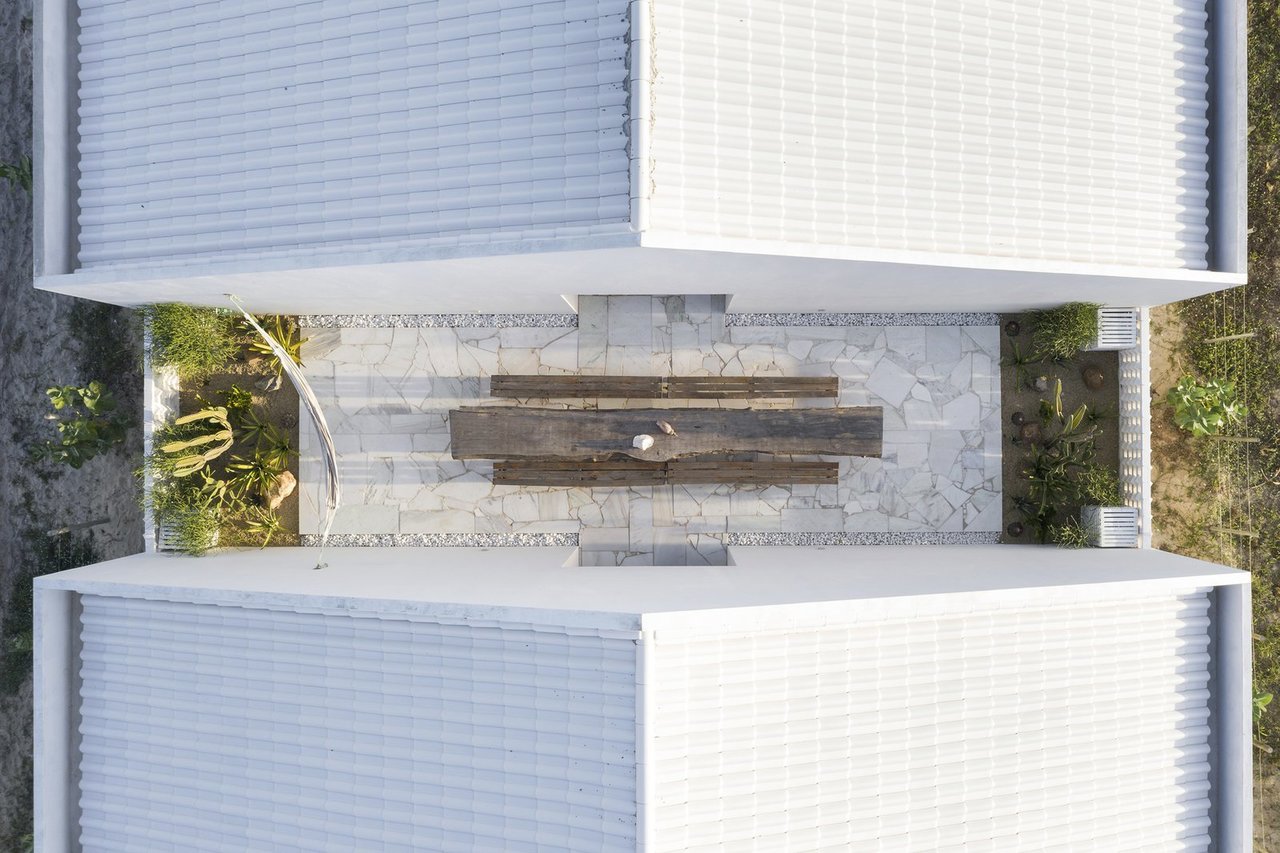 In a 4,000-person village known for epic windsurfing vacations, Atelier Branco builds a striking courtyard home.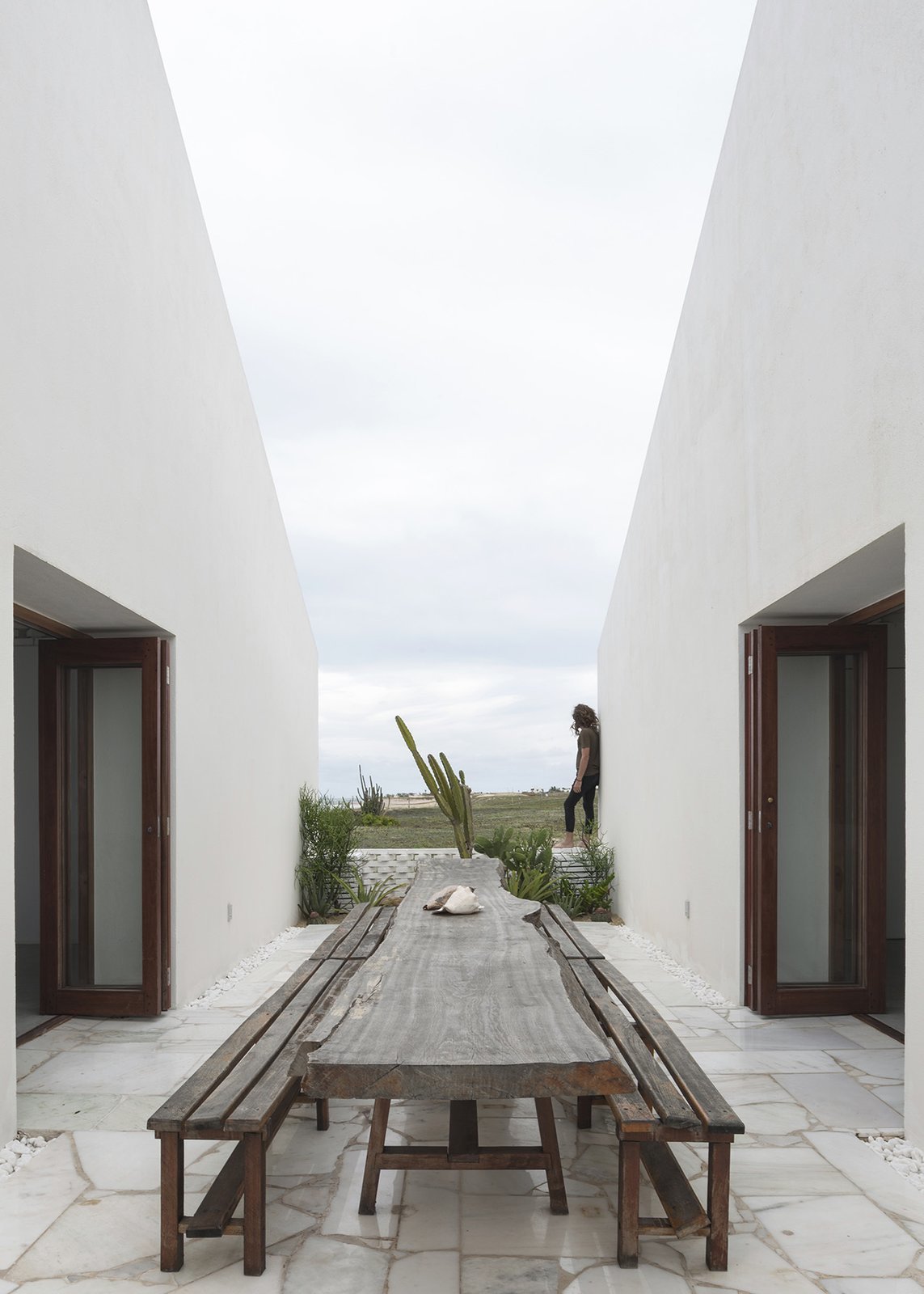 "People here use their verandas for everything, even sleeping," says Pons. "It's very similar to how people live on the southern Mediterranean coast." The stools on both sides of the table were custom made.


An Architect Couple Handcraft a Rustic Haven at the Edge of a Belgian Forest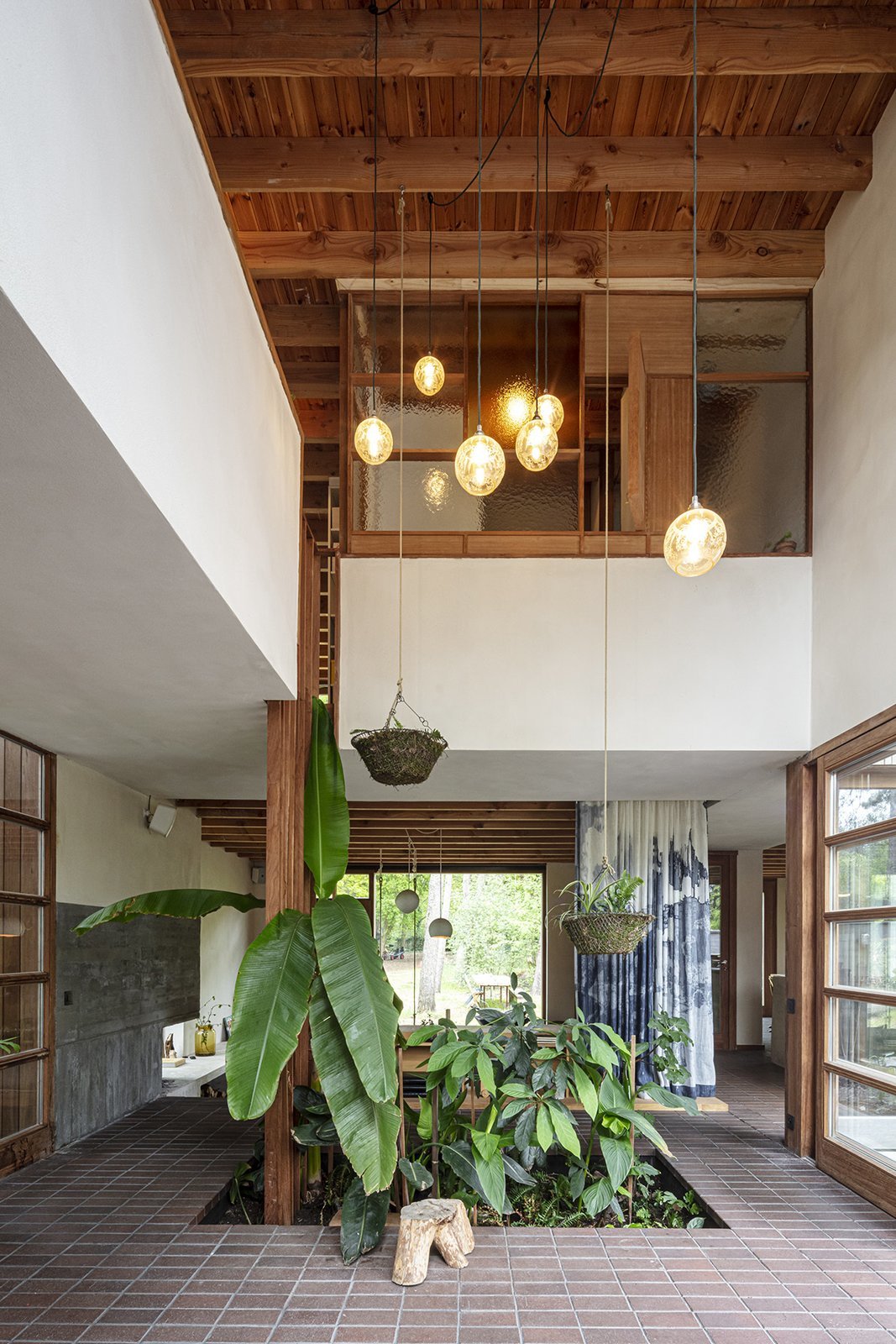 Annemie Lathouwers grew up in a forested enclave on the outskirts of Antwerp, Belgium. A nature preserve filled with stately pines, the area lured her back when she and her husband, David D'Hulst, began thinking about trading their house in the city for greener surroundings.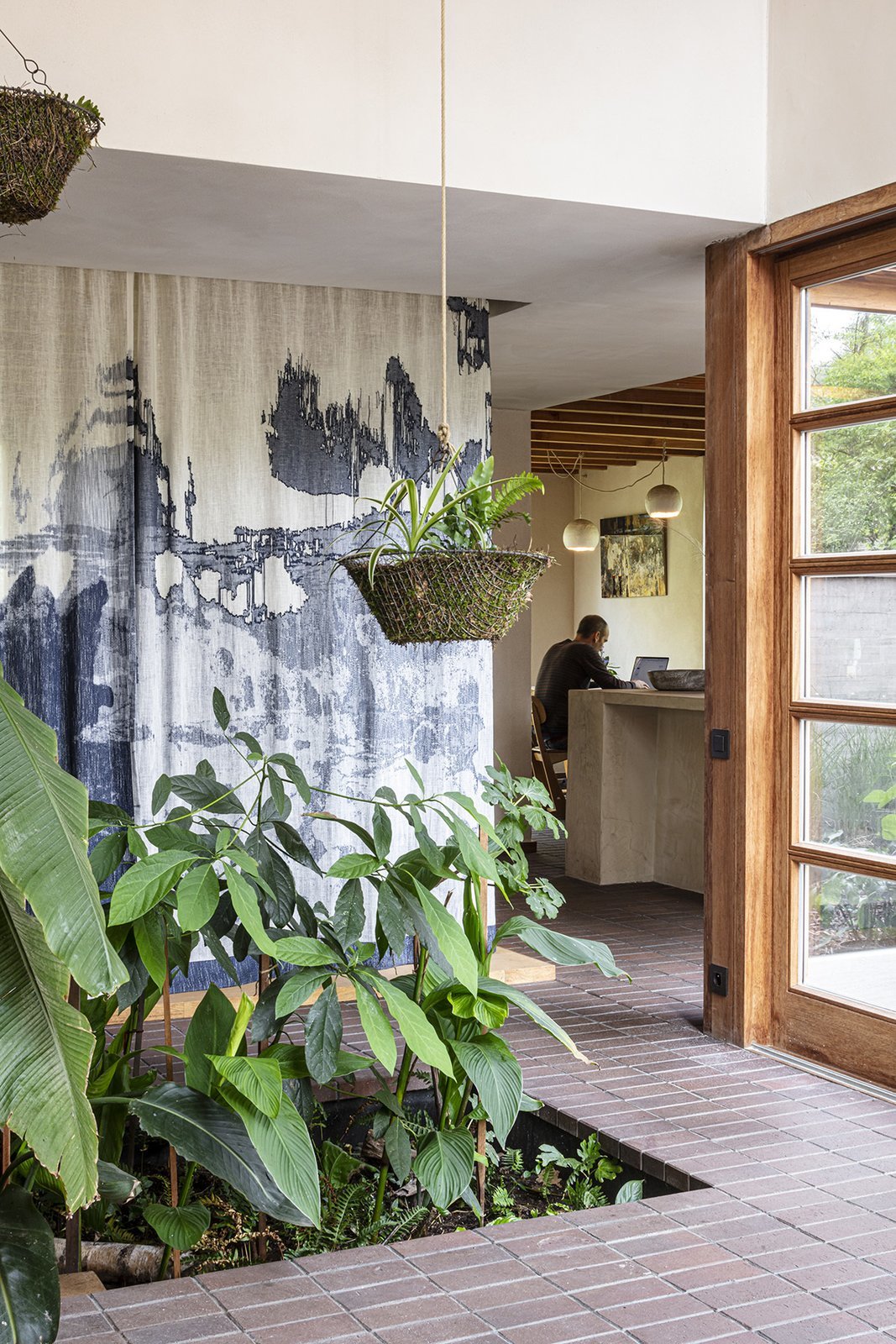 The hanging textile, which is used as a room divider, is by artist Nathalie Van der Massen.


An Art Studio Is Transformed Into a Lush Garden Home for $24K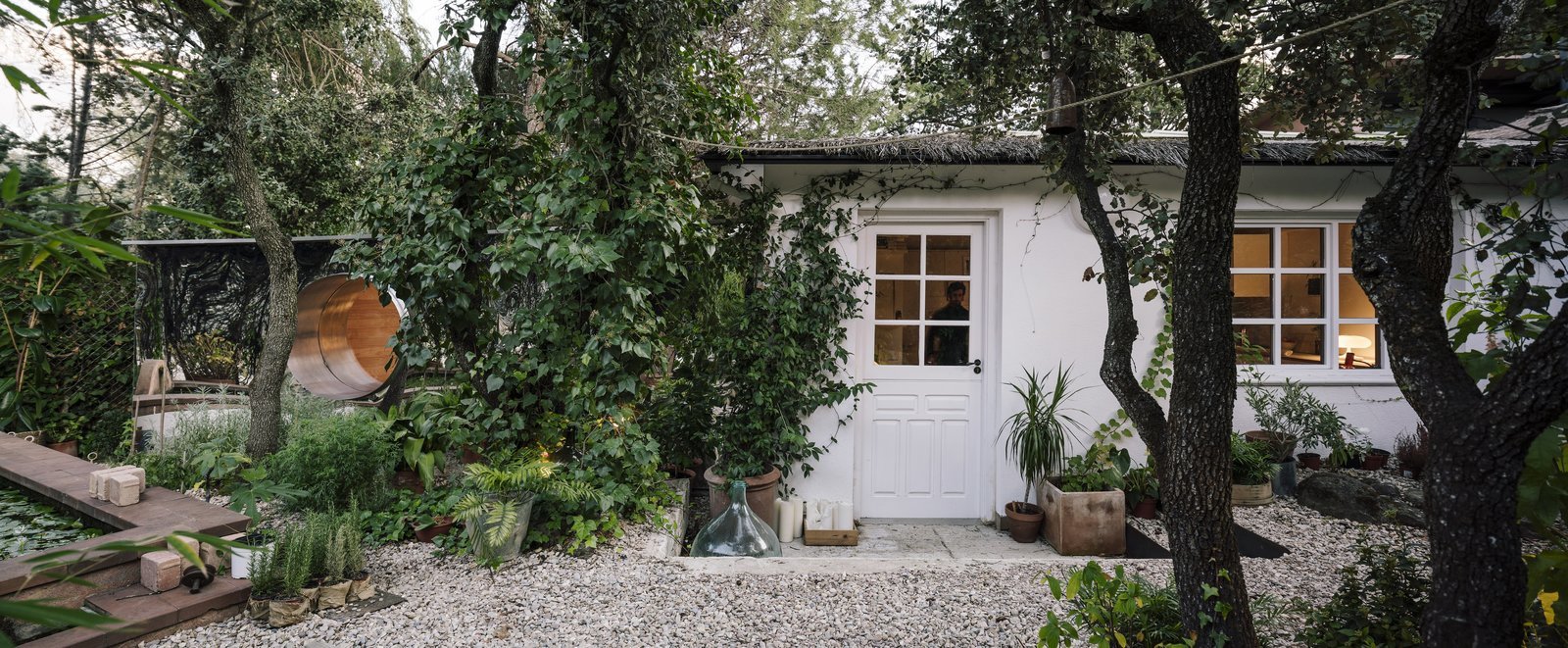 Nicknamed La Madriguera (The Burrow), this cozy, 538-square-foot home in Madrid is wrapped in lush greenery and mirrors that reflect the surrounding gardens.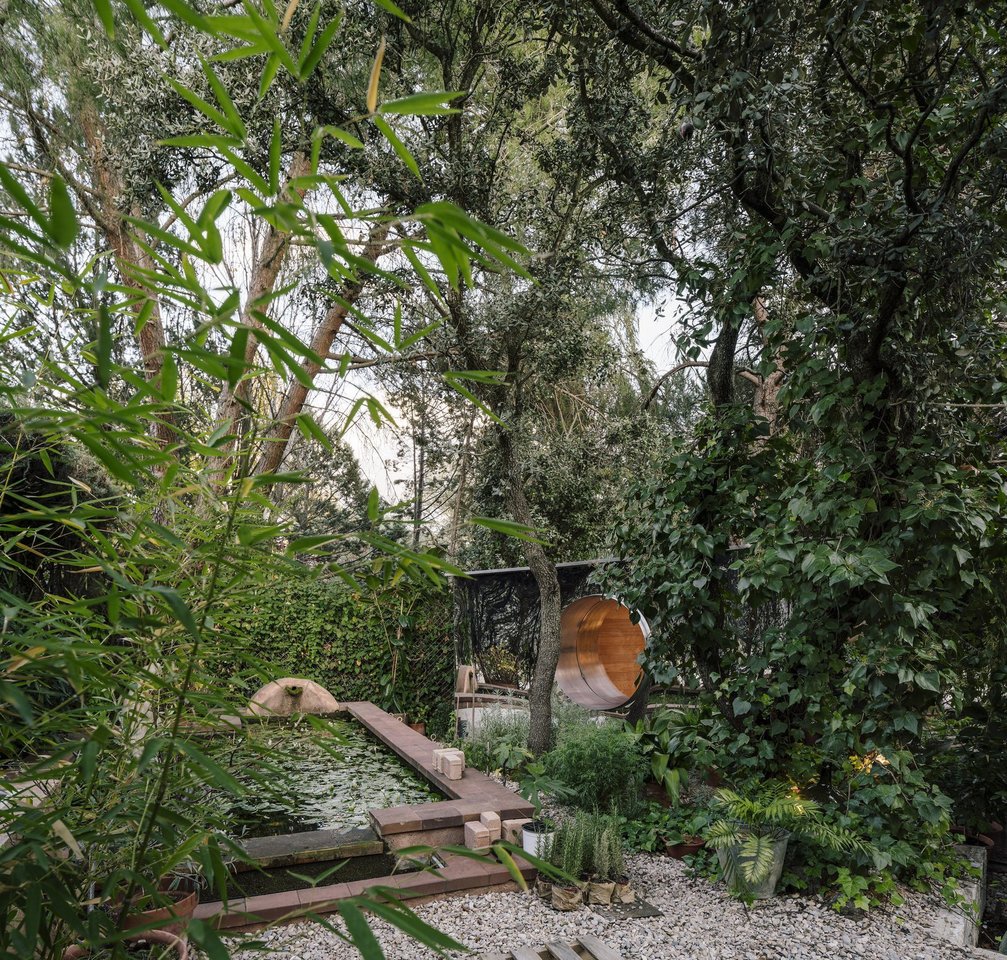 Wrapped with an acrylic mirror, the addition essentially disappears into the surrounding greenery. A deep, round, porthole-like window looks out on a small pond that also reflects the garden.


Three Generations Live Under One Green Roof in San Francisco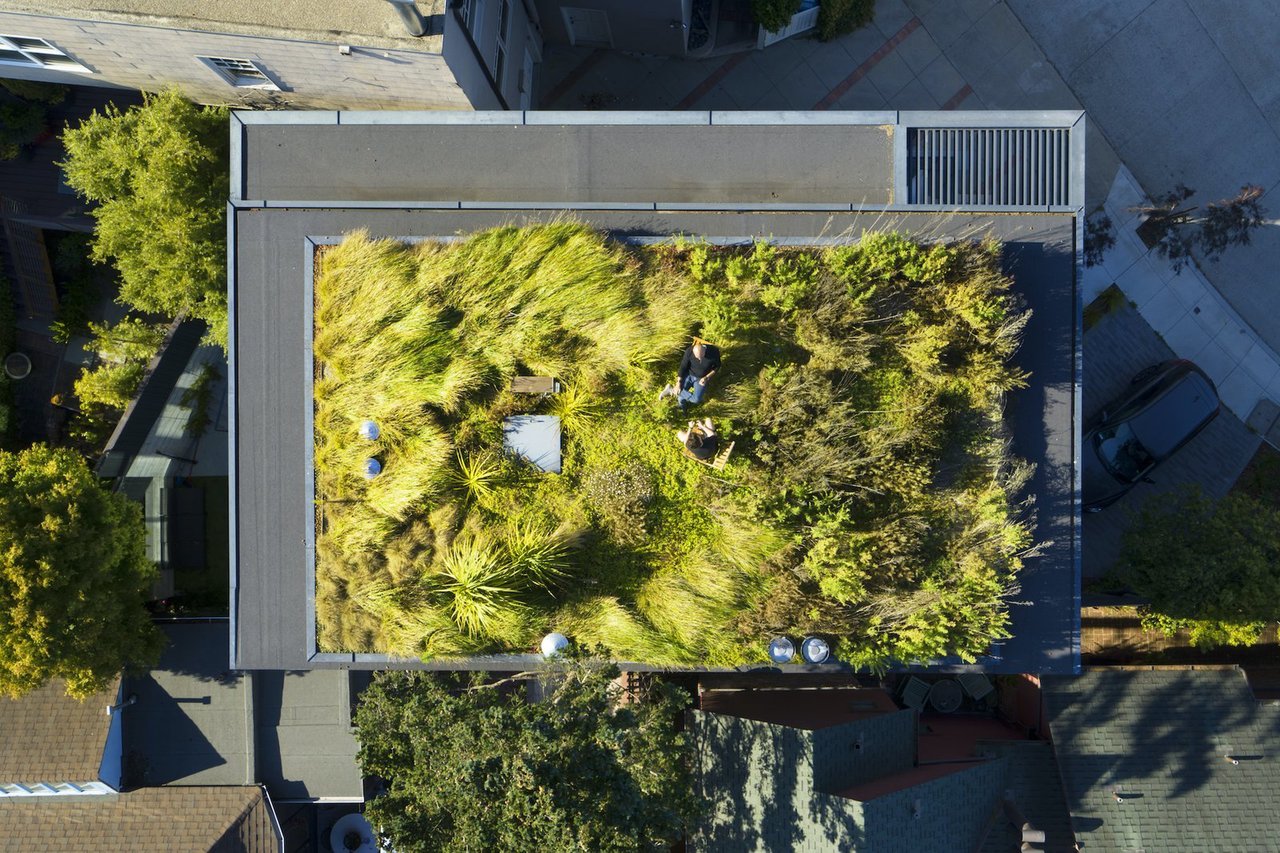 Aidlin Darling Design recasts an unremarkable midcentury home as a multigenerational retreat crowned by a living roof.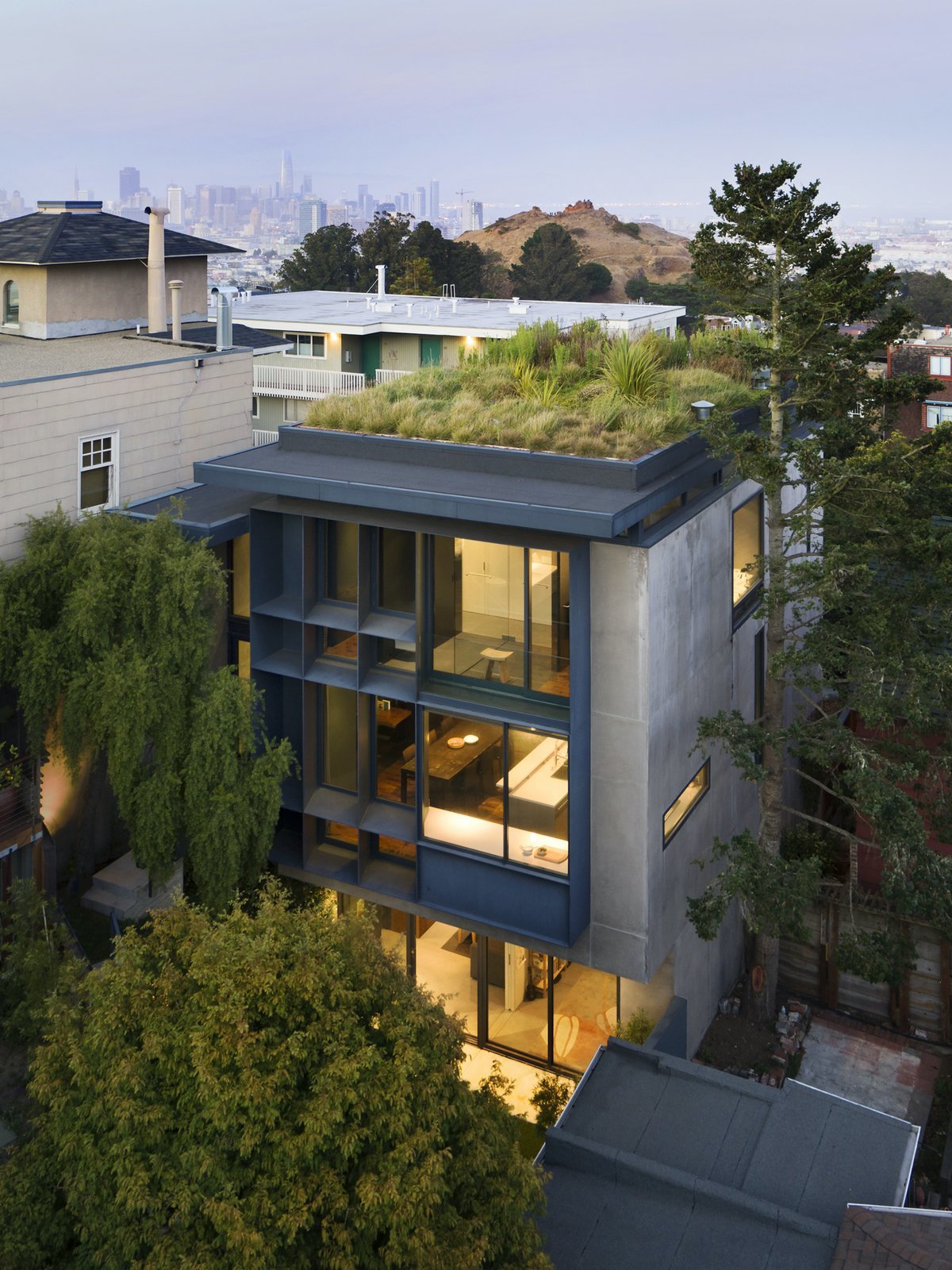 The two monolithic walls on the north and south sides are integrally colored, steel-troweled plaster. They anchor the home in its site as well as provide privacy from neighboring homes.


Wild California Meets Manicured Japan in This Family's Backyard Garden Oasis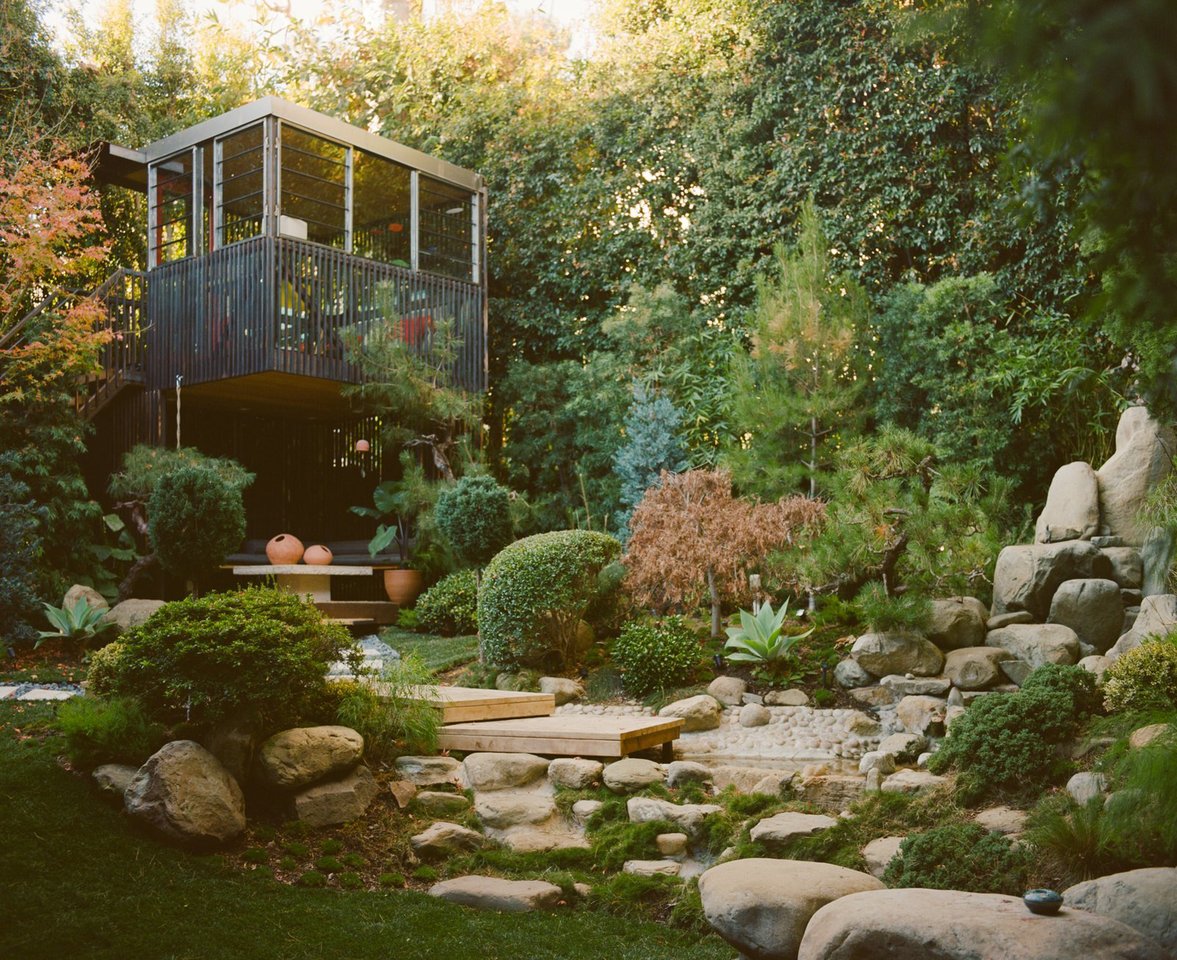 A couple transform their backyard into a botanical children's playland and an ideal entertaining spot.




A new covered seating area was created on the existing redwood deck, with hanging basket lamps inspired by decorations Sharp created for the couple's wedding.