With the overwhelming lack of face-t0-face interactions this year, most of our socializing happened online. From tips on social distancing to news about the latest prefabs, these stories inspired you to reach out to loved ones in 2020.


10. These Affordable Solar Homes in Sweden Produce as Much Energy as They Use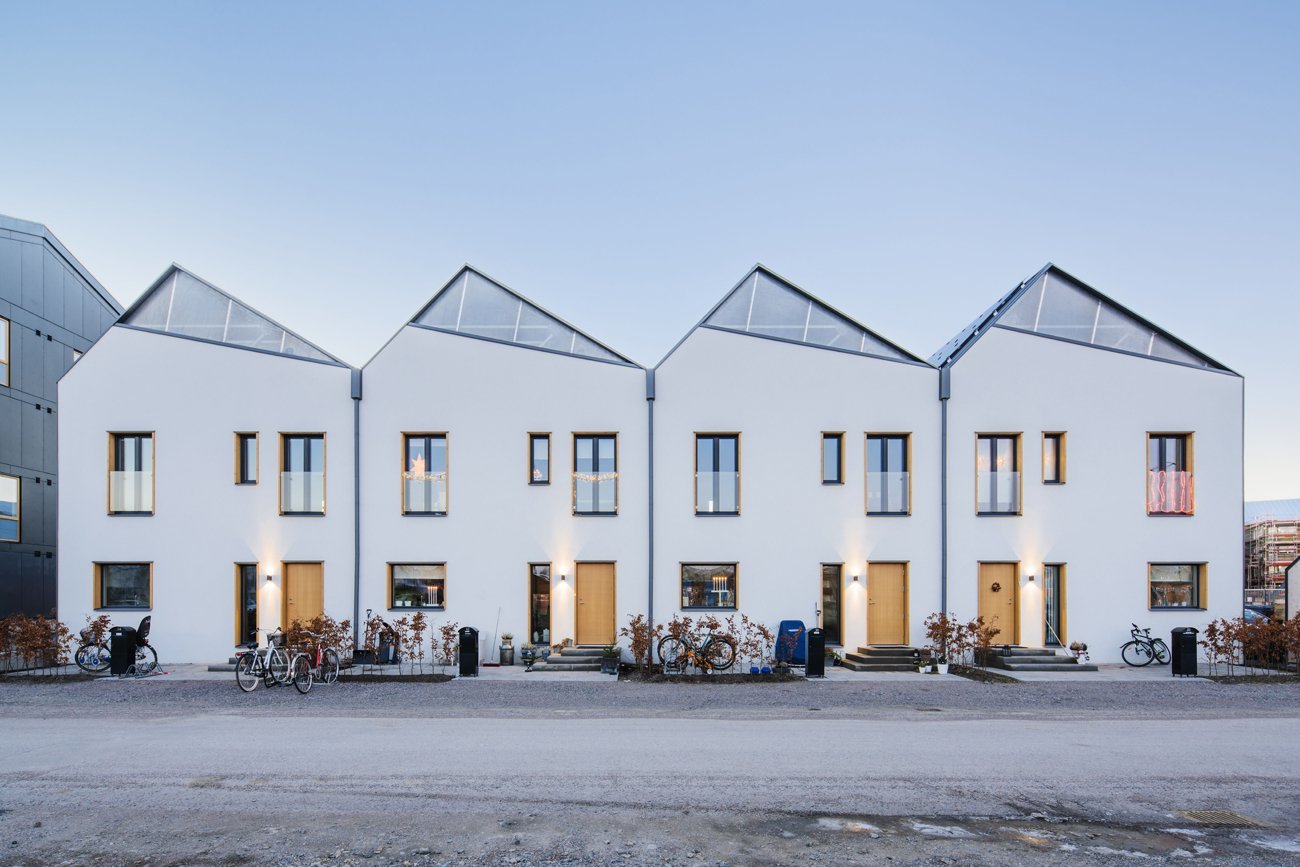 The compact row houses feature carefully angled solar panels that harness every moment of the sun.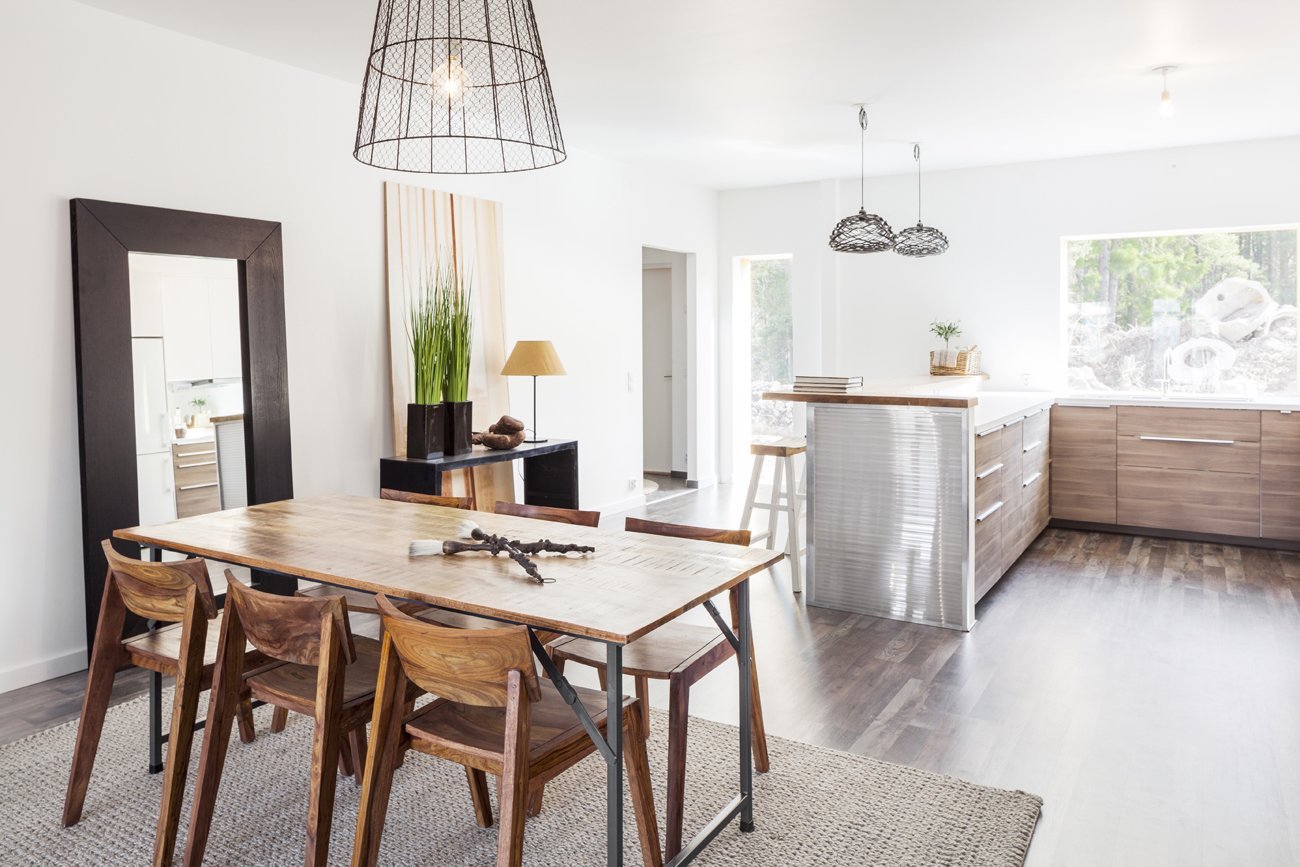 The homes' interiors are open and airy. The ground-floor kitchen opens to the dining room, which leads to the the living area. There, two sets of glass doors provide access to a terrace, expanding available living space.


9. Here Are 40 Things You Can Do if You're "Social Distancing" at Home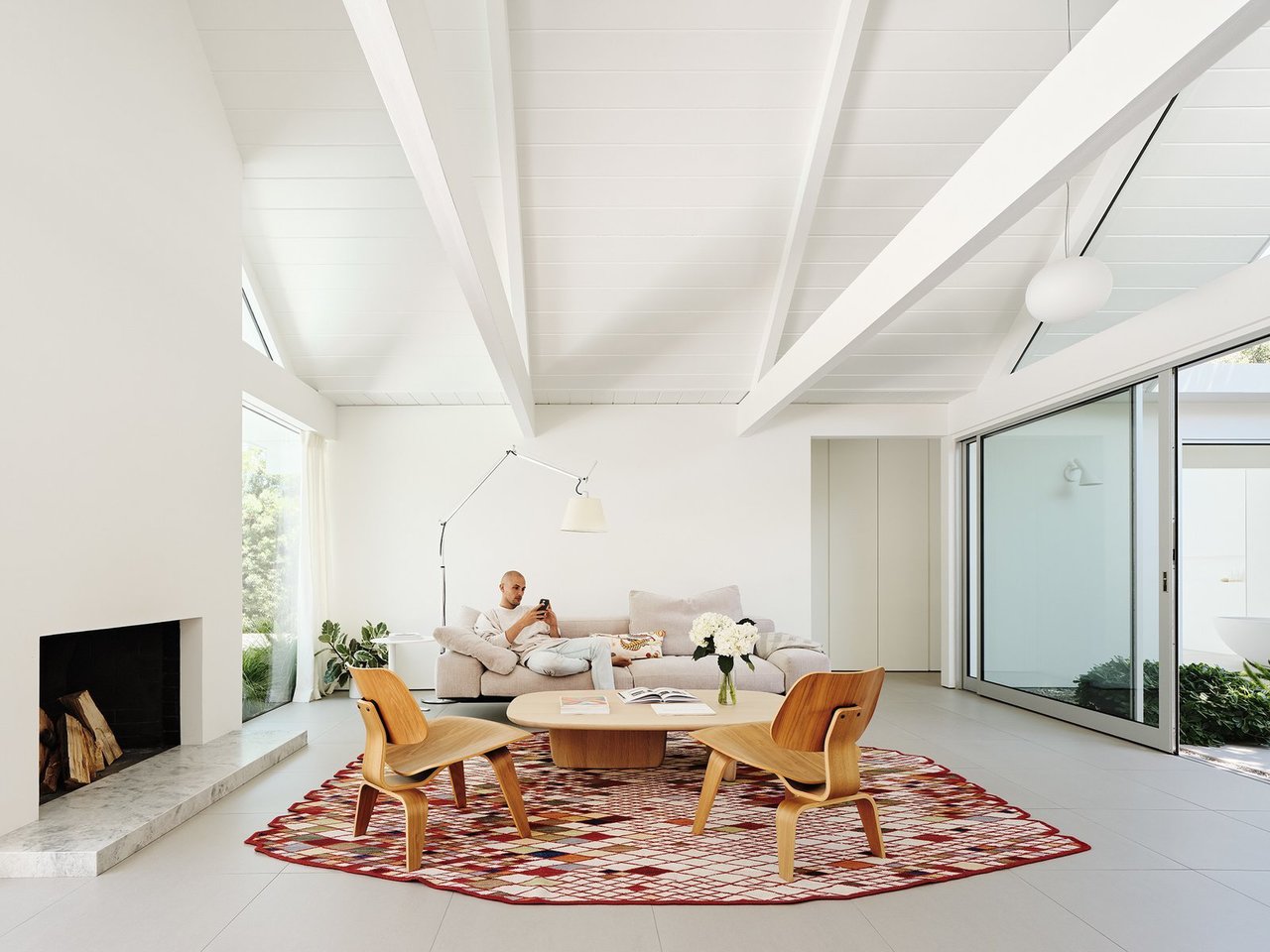 Since going out to restaurants, seeing friends and family, and being within six feet of anyone is pretty much shut down due to COVID-19, we're thinking of ways to make home the place to be.


8. Be the Star of Your Next Zoom Meeting With These Showstopping Backgrounds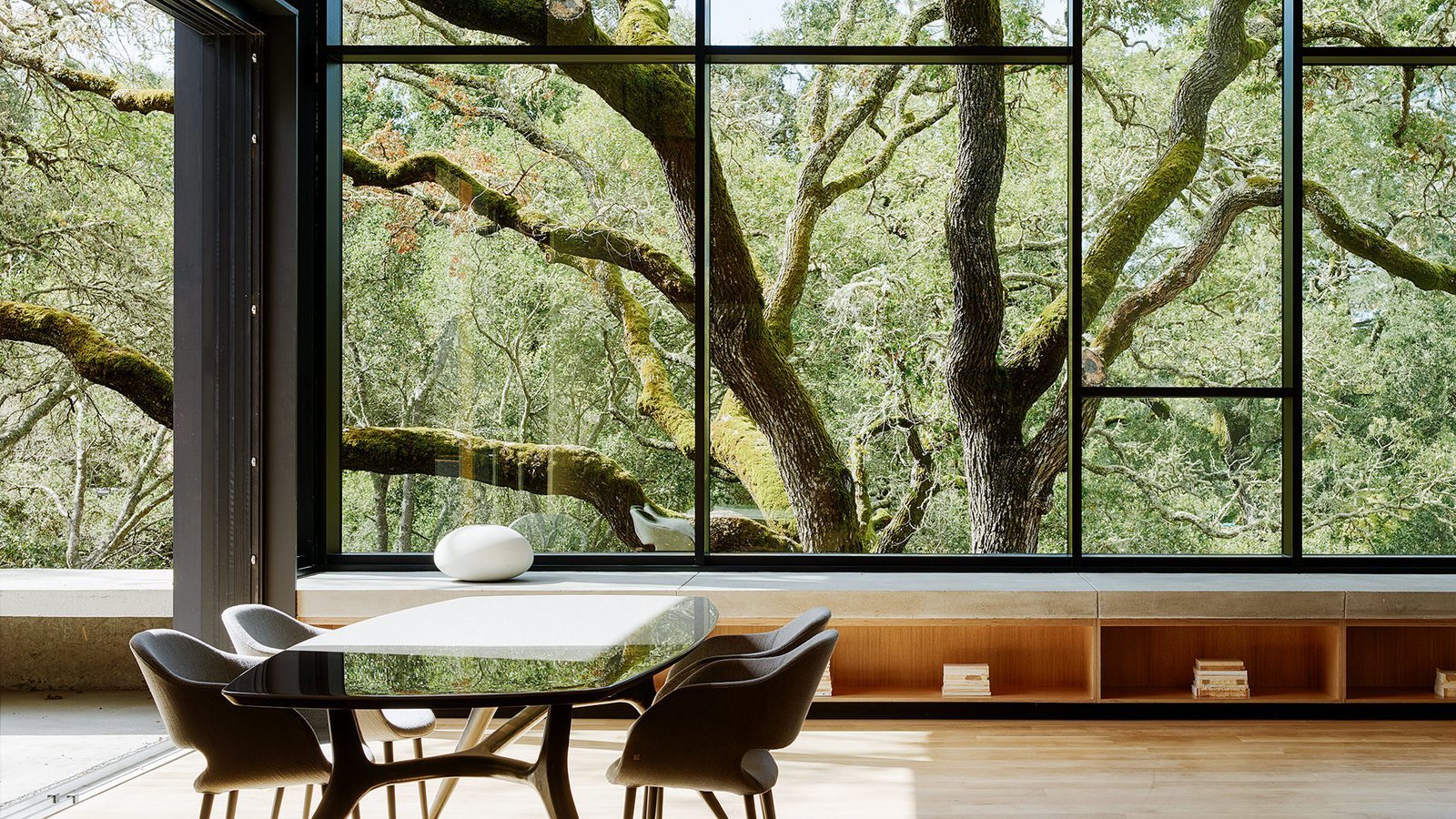 Not everyone has a credibility bookcase. Your kids' discarded toys and jackets may be strewn on the floor, or your roommate is in the throes of an online boxing class. Perhaps your cat is licking its unmentionables, and it's not quite the scene you want to set for your one-on-one.

Luckily, Zoom makes it easy to manifest the environment we want if the environment we have isn't ideal. If you've ever wanted to dial in from a Dwell house, now's your chance.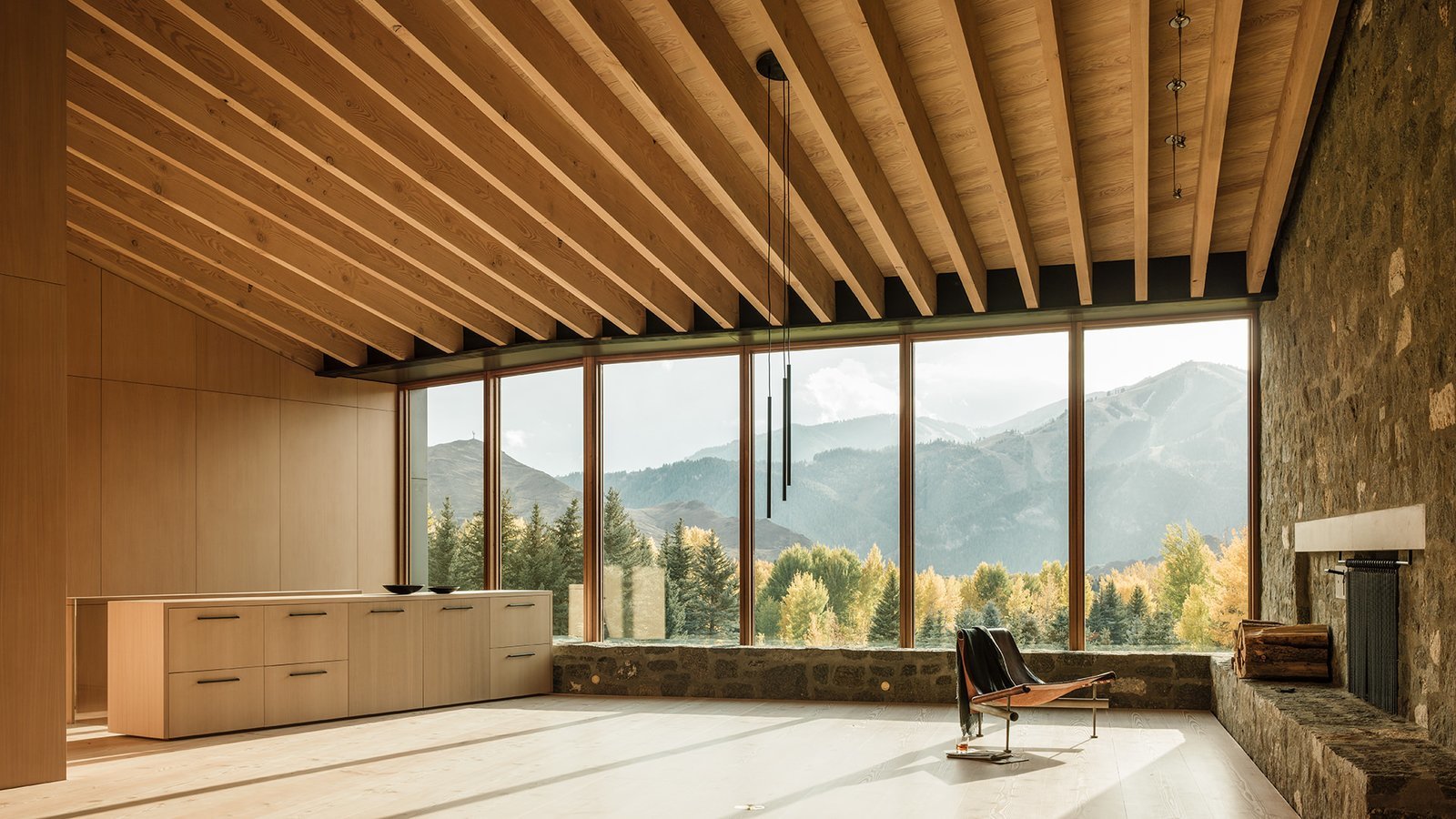 7. The Cube One Prefab Is a Space-Age Dream-and it Starts at $30K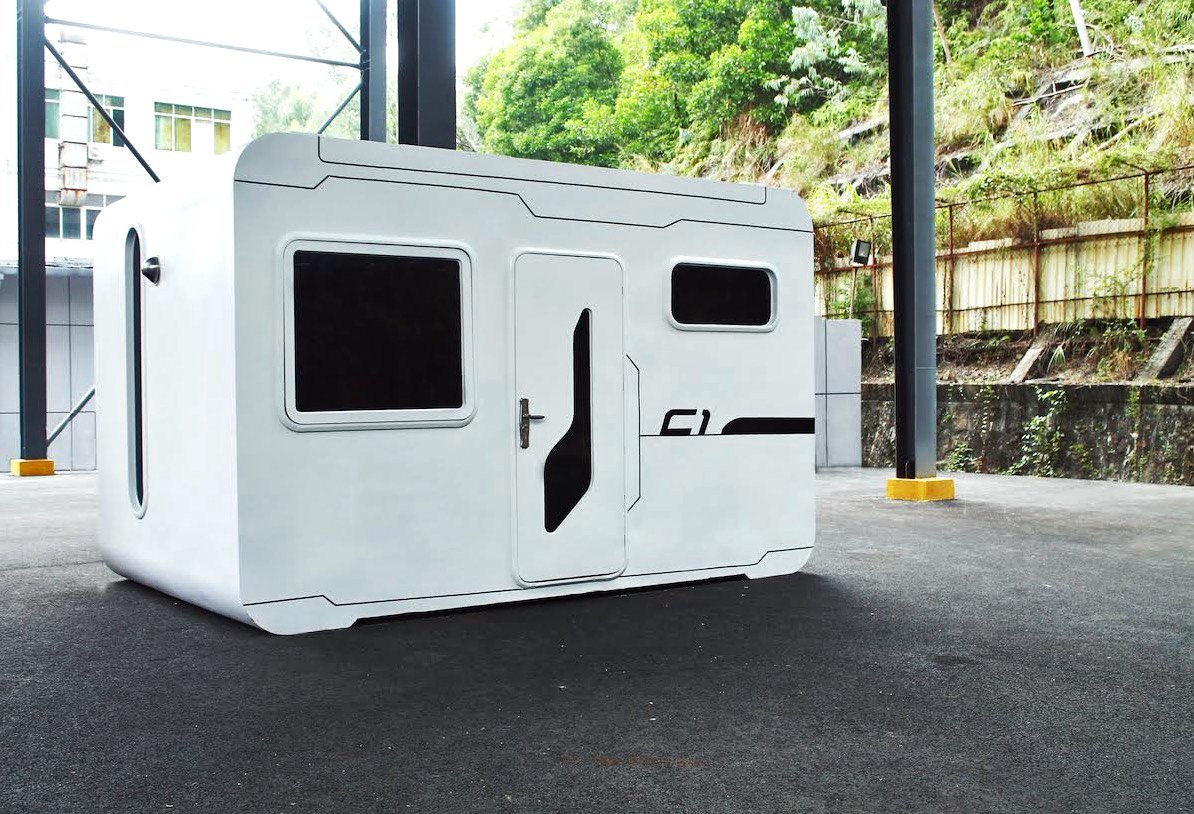 Want a peek at the future of prefab design? Meet the Cube One-a 156-square-foot dwelling with built-in furnishings, voice-controlled tech, and a galvanized steel shell that can withstand extreme heat and natural disasters. Singapore-based Nestron will ship the Cube One anywhere in the world, and it'll be ready for move-in the day it arrives.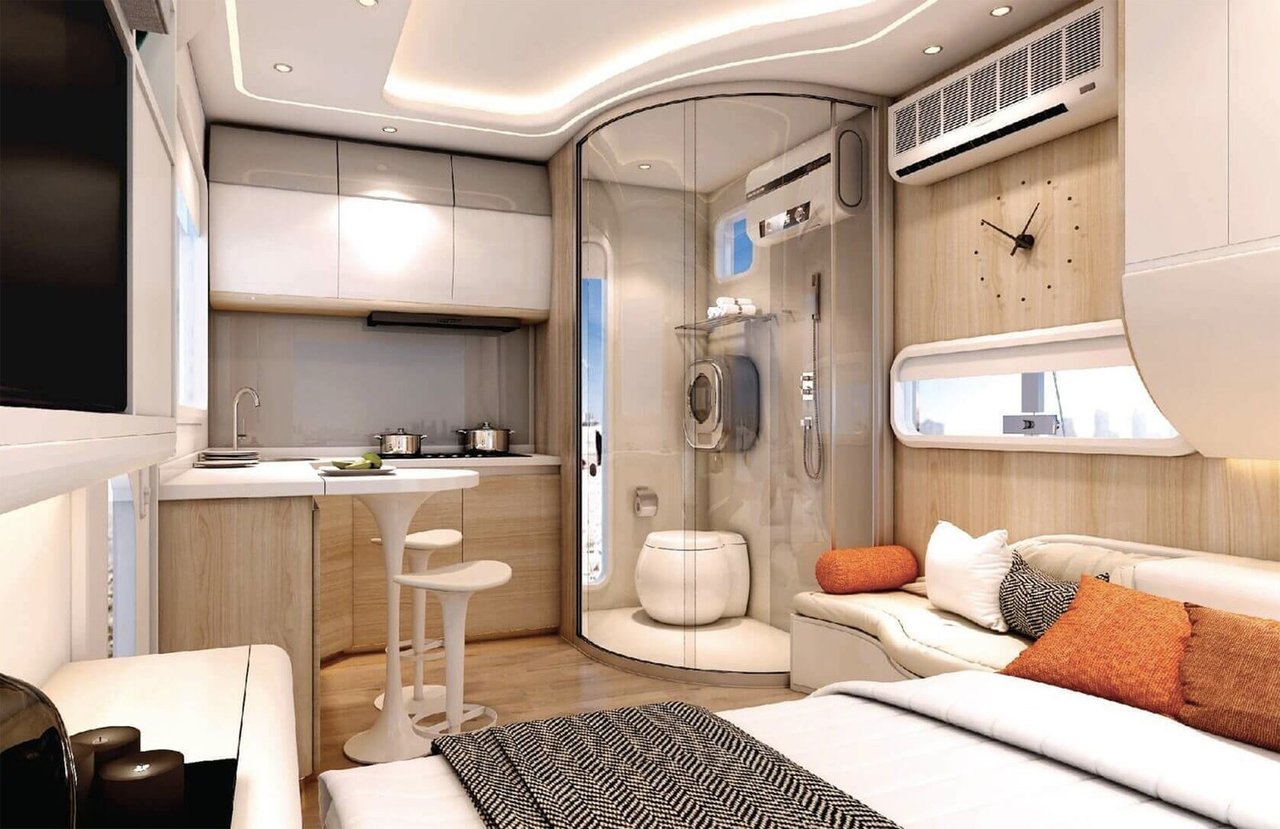 Ambient lighting paired with curvy furnishings give the interior a space-age feel.


6. Happiness Is a Scandinavian-Inspired Tiny House With a Greenhouse and Porch Swing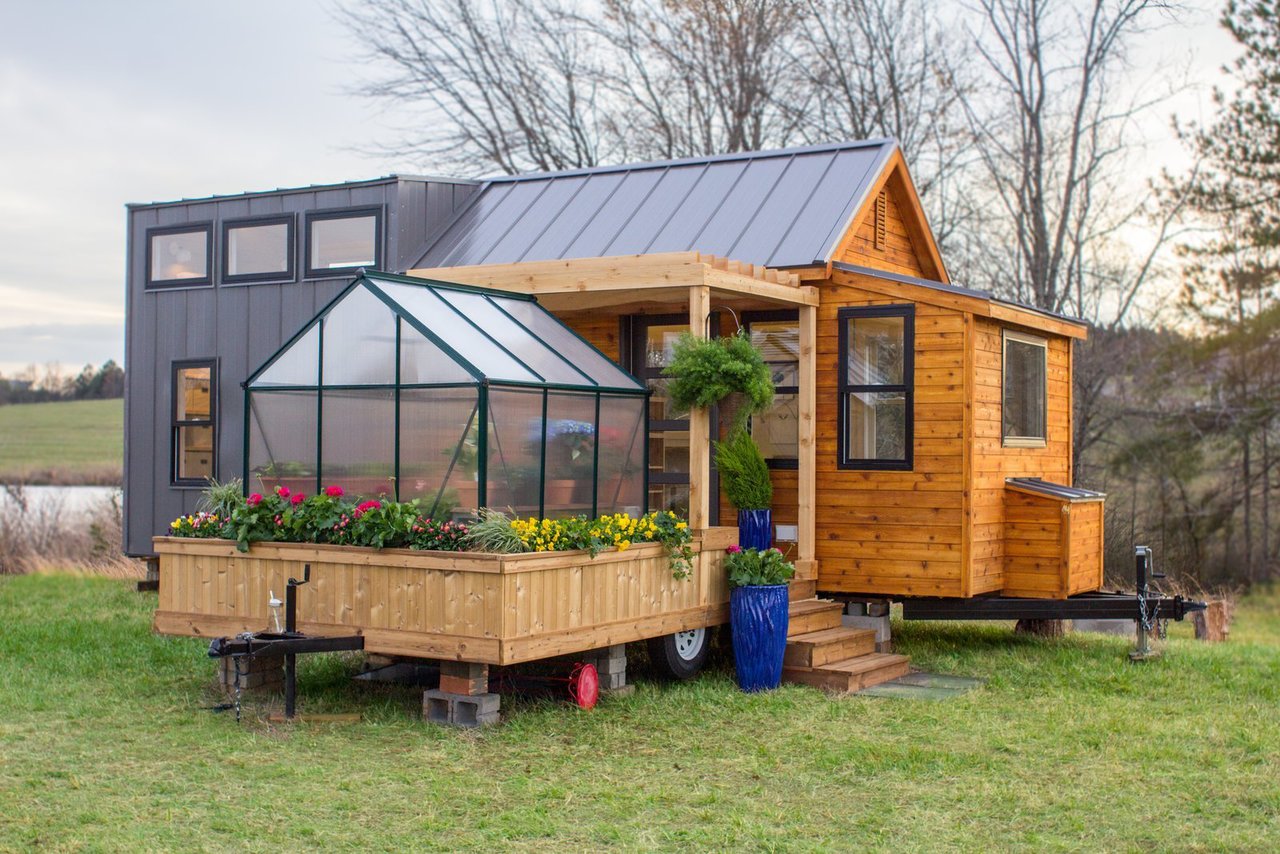 Elsa is a 323-square-foot tiny house complete with a pergola-covered porch, a swing, and a greenhouse that's sure to make plant lovers swoon.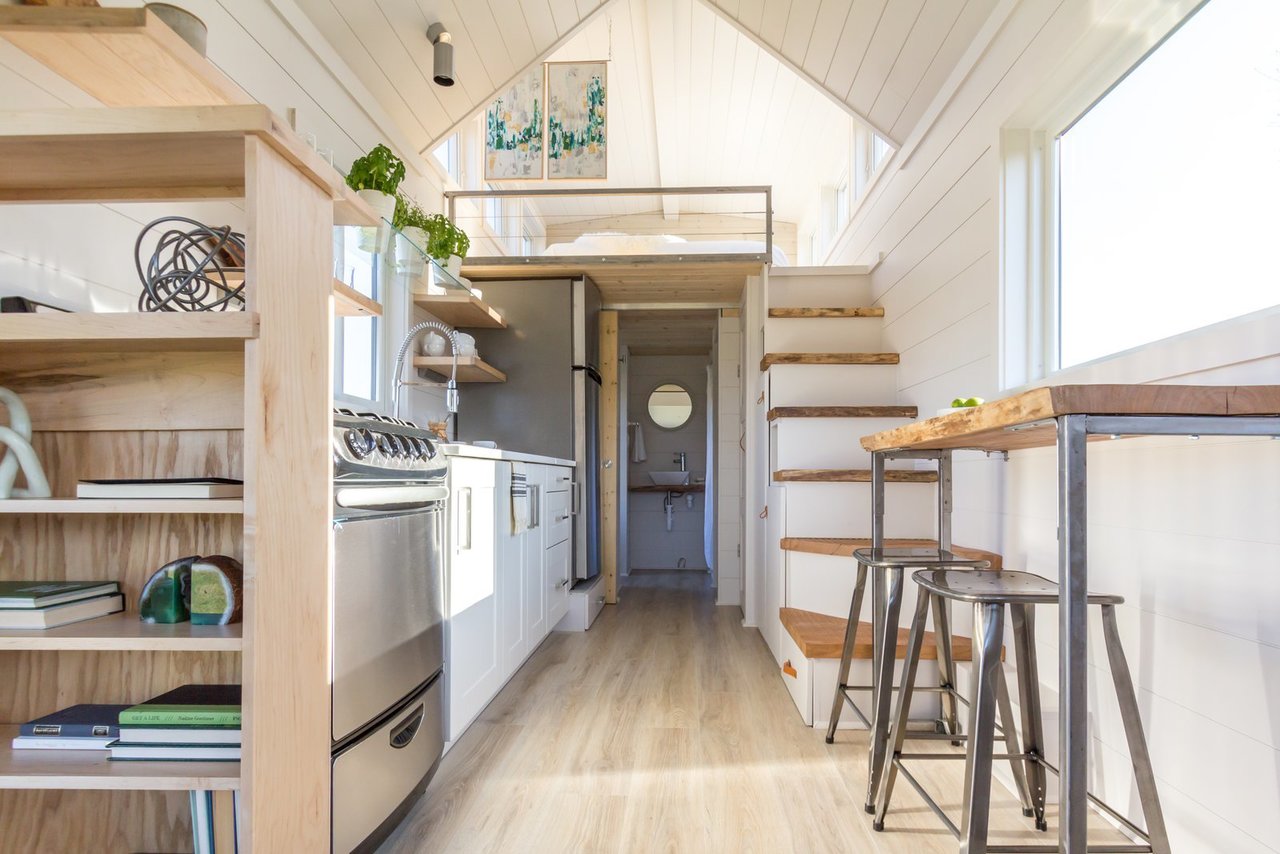 The interior also displays an understated aesthetic-the walls and ceiling are clad in white-painted shiplap. Fourteen windows flood the living areas with sunlight-including the sleeping loft, which accommodates a queen-size bed and is tall enough for standing.


5. These New $49K Prefabs Can Snap Together Like LEGO Bricks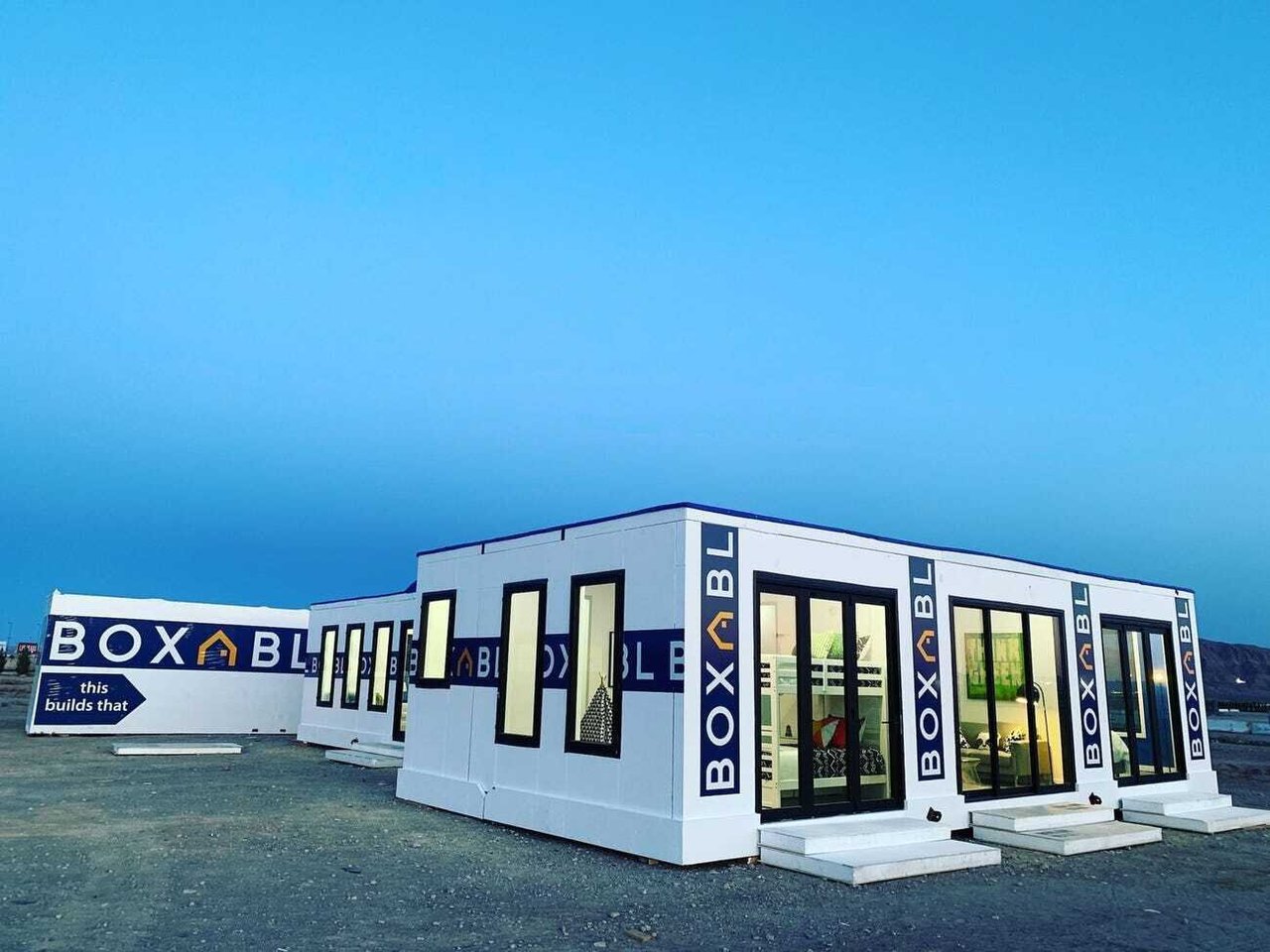 As prefab companies work toward the future of headache-free homebuilding, Boxabl's new Casita ADU is at the head of the pack. The "everything proof" prefab home can be towed by a pickup truck to its destination, where a team can unfold it and snap it together in roughly an hour's time.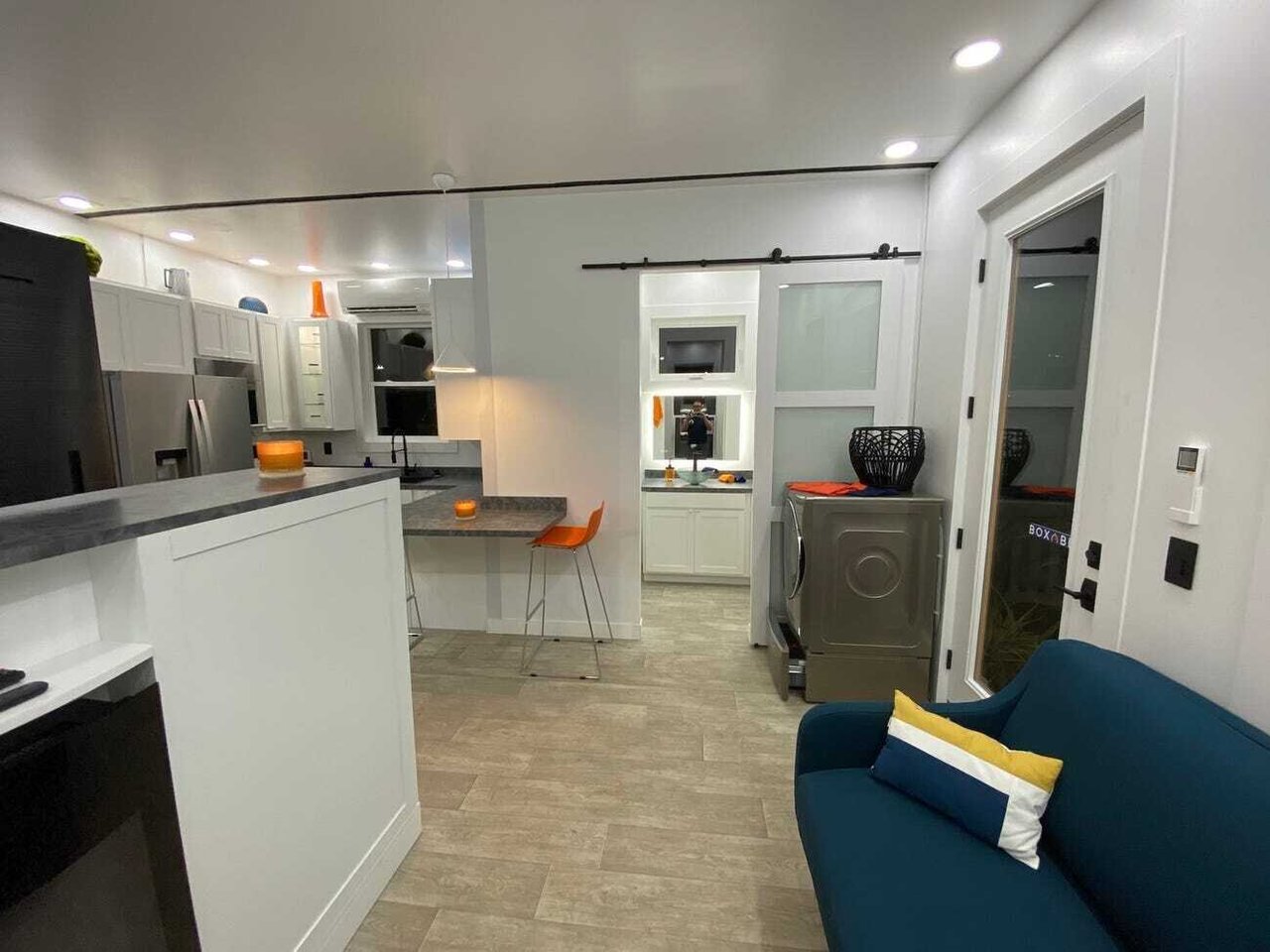 The Casita is arranged like an efficiency studio, with the living area and sleeping area divided by an entertainment console and closet. A shaker-style kitchen with a refrigerator, a dining area, a washer/dryer, and a bathroom complete the unit.


4. Volkswagen Just Unveiled an Uber Nostalgic All-Electric Microbus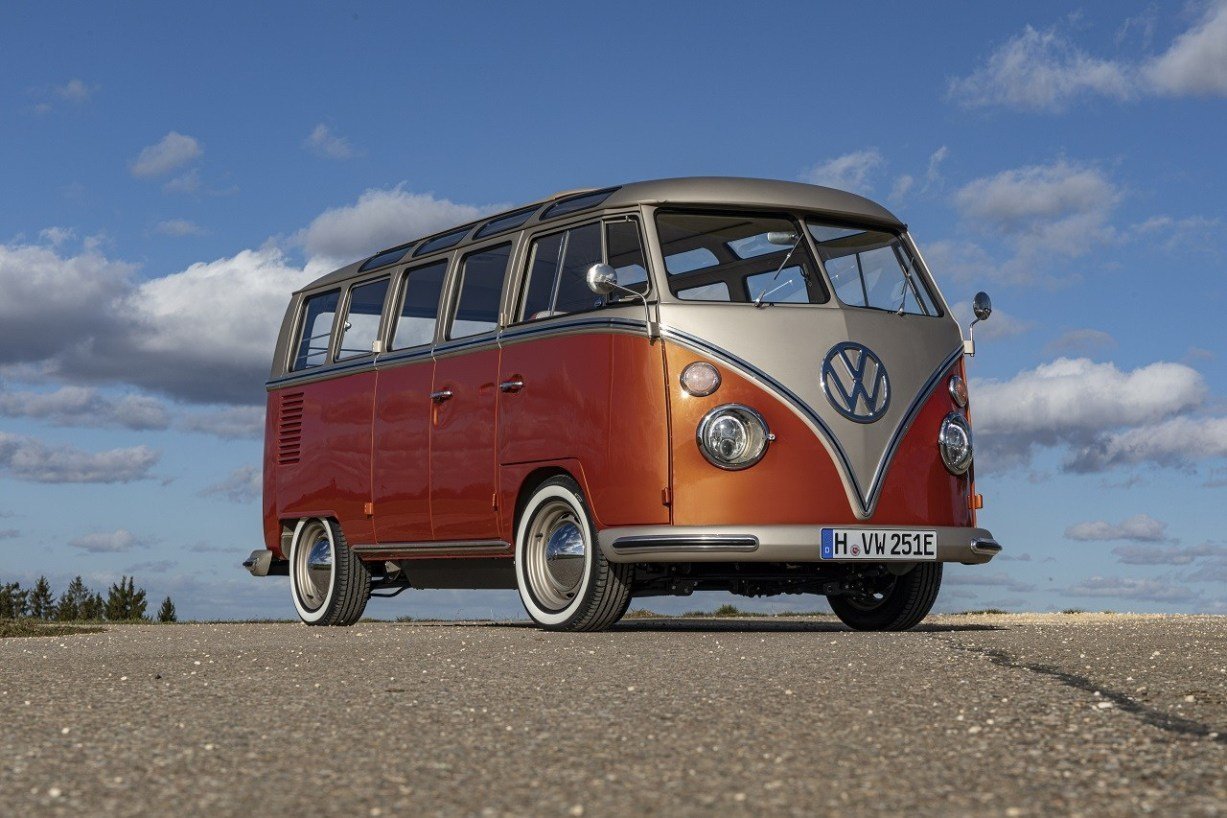 The first Volkswagen Microbus hit the streets in 1950-and the rest is history. Now, the automaker has partnered with eClassics to revamp the beloved classic.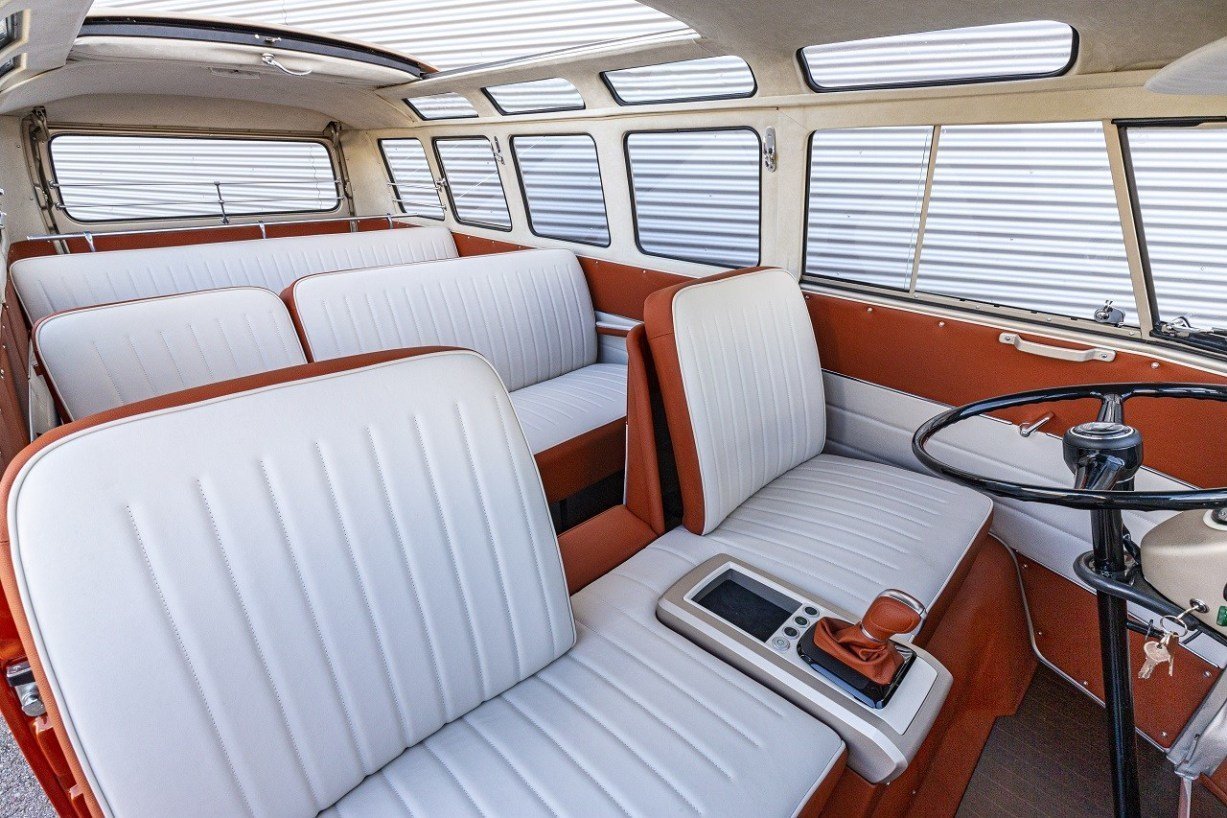 True Kombi spirit means riding along with seven of your friends. With plenty of windows, the bus is made for taking in the sights.


3. Trump Administration Drafts an Executive Order Mandating Neoclassical Architecture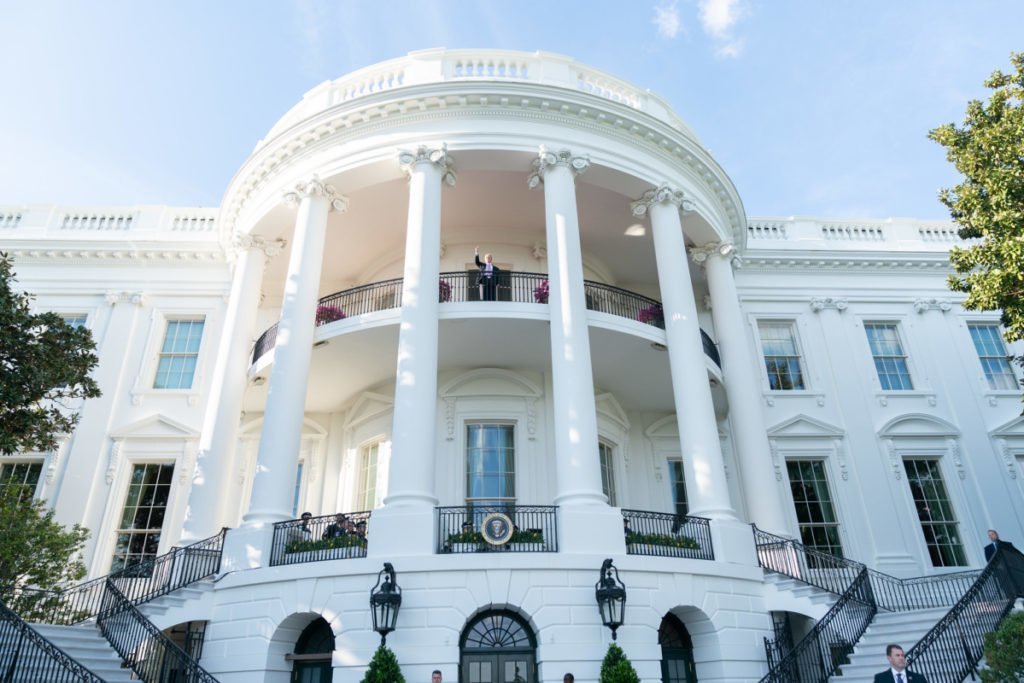 Titled "Making Federal Buildings Beautiful Again," the draft criticizes brutalism, deconstructivism, and anything characterized as "modern."


2. This New Camper Triples in Size With the Push of a Button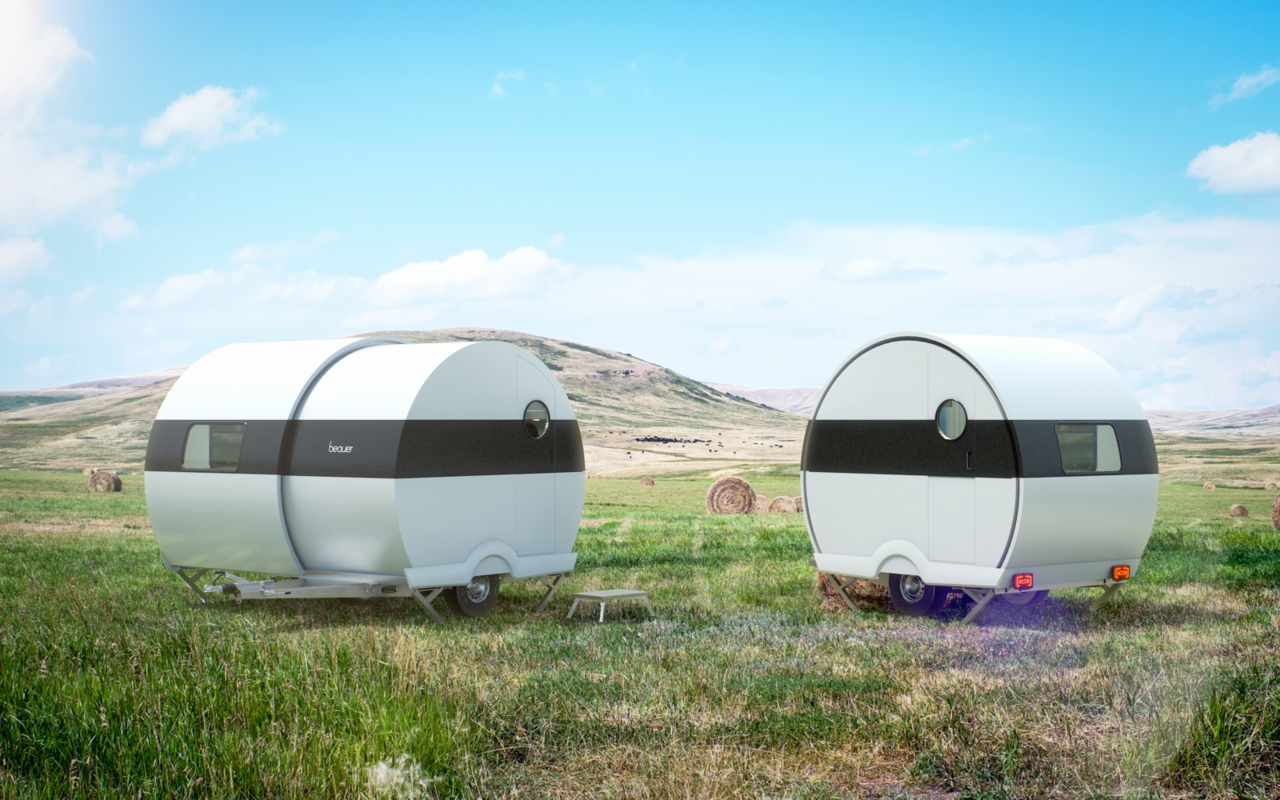 With BeauEr's new expandable 3X travel trailer, you can have the best of both worlds-a home that goes everywhere you go, and a living dynamic that echos a traditional home.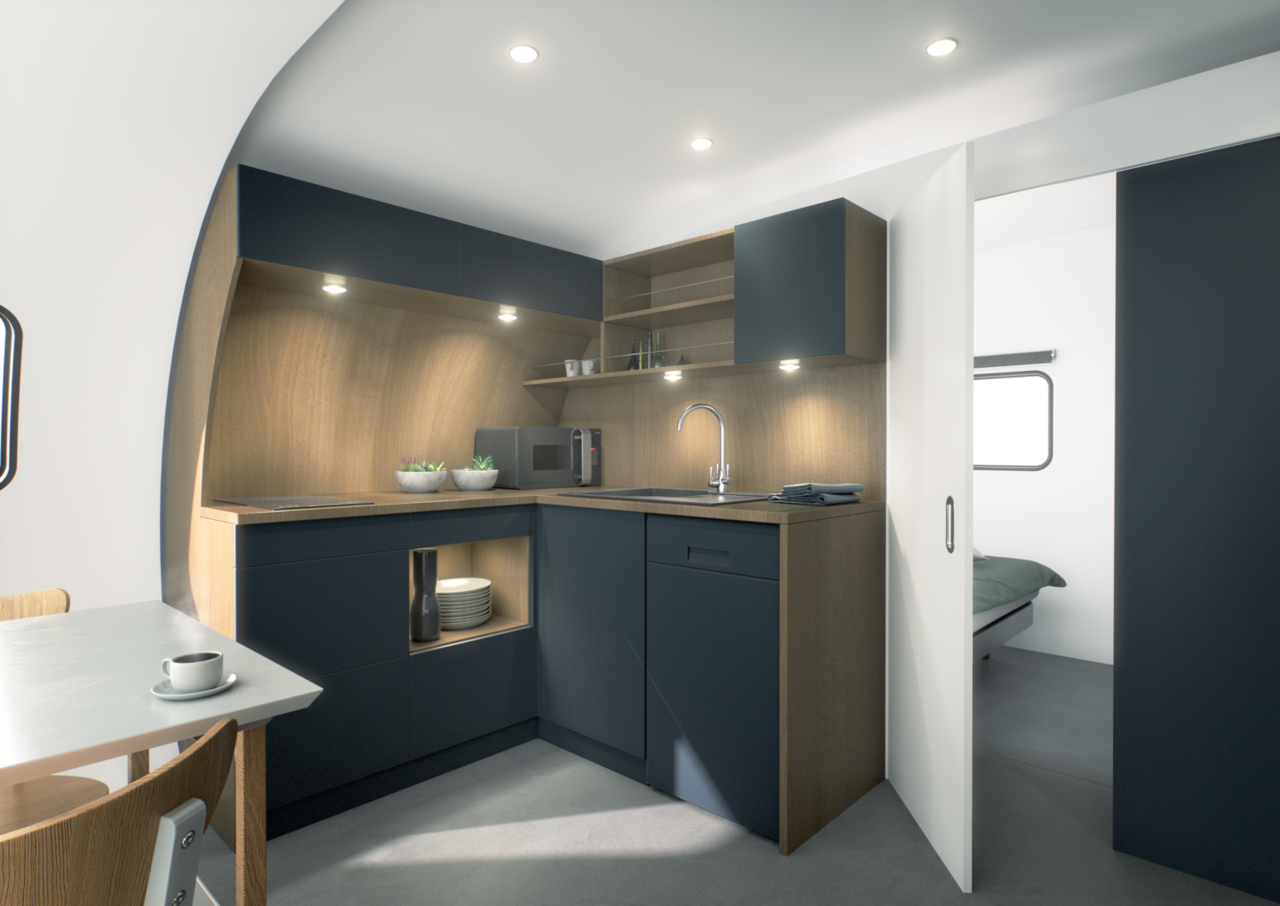 The interior of the 3XPlus features larger living spaces.


1. Here's What They Don't Tell You About Living in a Tiny House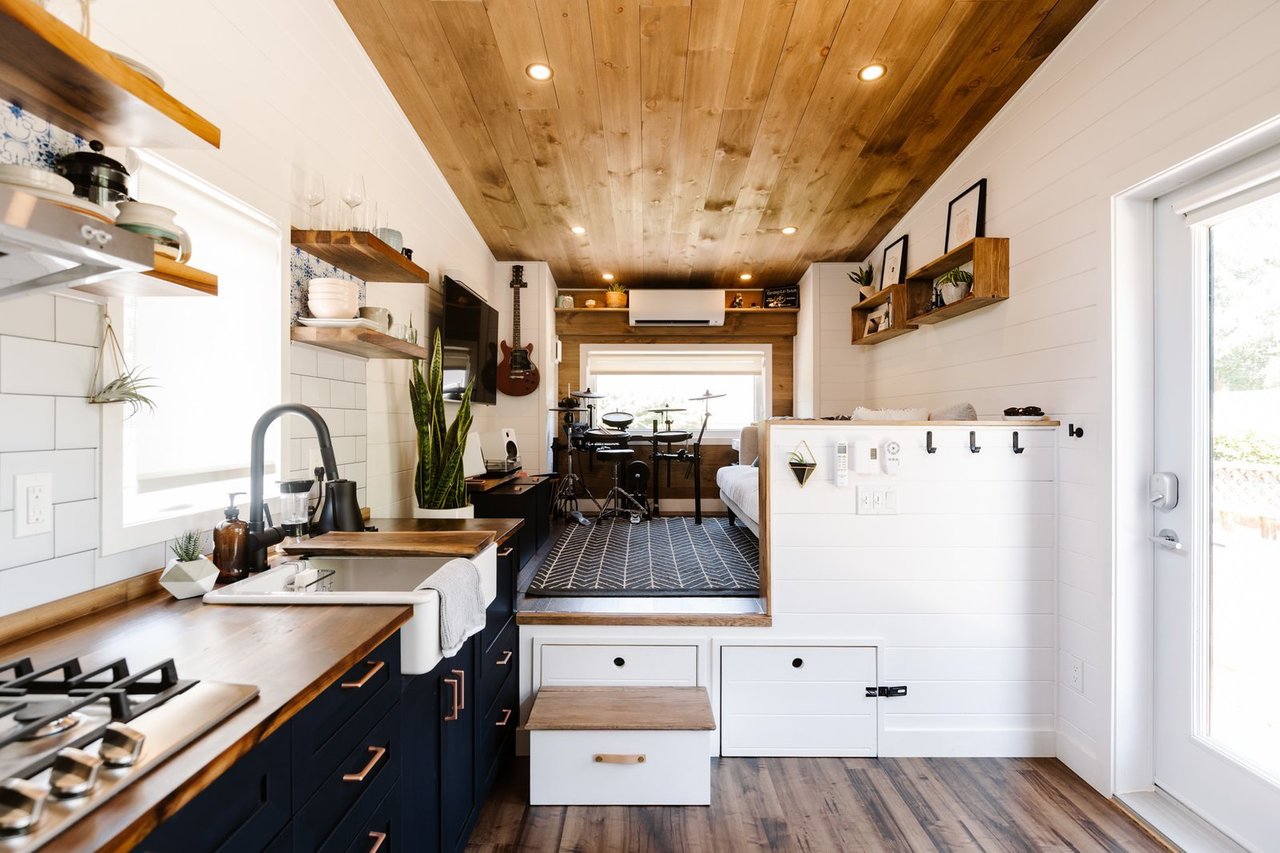 The micro home movement paints a rosy picture of financial freedom, simplicity, and self-determination—but going small comes with its own set of challenges.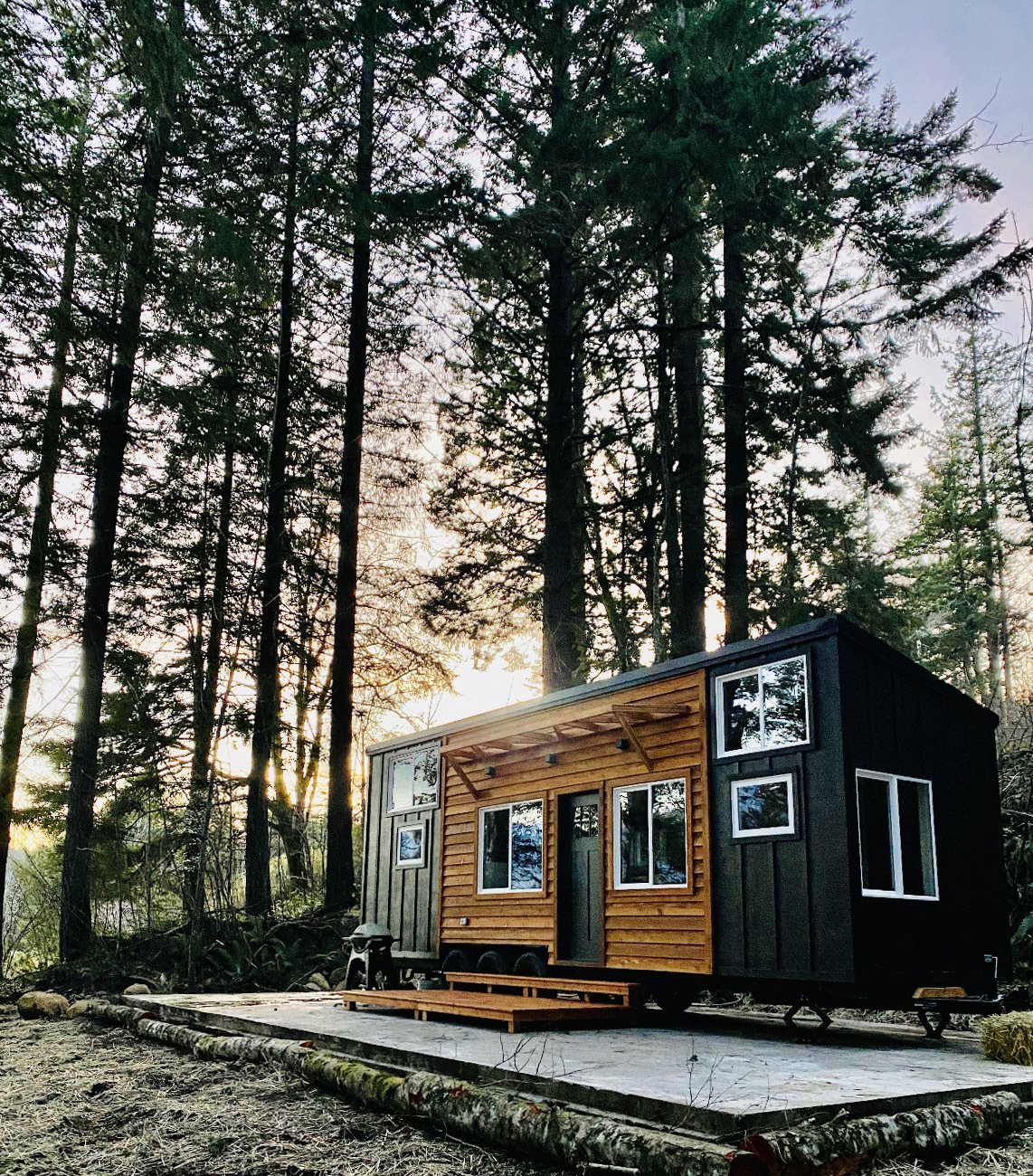 "I wanted a simpler, more contemplative life," says Stephen Proctor, who left Nashville to continue work as a visual artist from the remote Pacific Northwest. But after being targeted by a hard-nosed permitting official, he faced too many unknowns, ultimately deciding to sell the home. "I didn't want to fight them or have to blaze a new trail-that's not why I got into the tiny home thing," he says.