The tiny house movement is a celebration of minimalist living and is a fast-growing trend around the world. These cozy homes aren't just for those looking to seriously downsize, though. A tiny home can also be used as a guest house, an off-grid holiday cabin, or even a private workplace in the backyard.

So what tips do the experts have for people considering such a significant downsize? "First off, ignore the people who think this is crazy. It's okay to do something that's counter culture," says Steve Weissmann, CEO of Tumbleweed Tiny House Company, a California-based company that designs and builds small houses attached to trailers for mobility. "Almost everyone who goes tiny does it because it's affordable, they're a minimalist, or for environmental reasons."

While small homes have many advantages,there are also a few challenges. One of the biggest is how to make the most of such a tiny space. With a few ingenious design tricks and a clever layout, however, you can fit in everything you need to live comfortably and bring the home of your dreams to life.


1. Save space with a spiral staircase

Micr'Home is a pretty holiday apartment perched five metres above the ground and squeezed in between two buildings in Nantes, France. Designed by French interior designer Myrtille Drouet, the tiny 26m2 space manages to fit a kitchen, living room, bedroom and bathroom.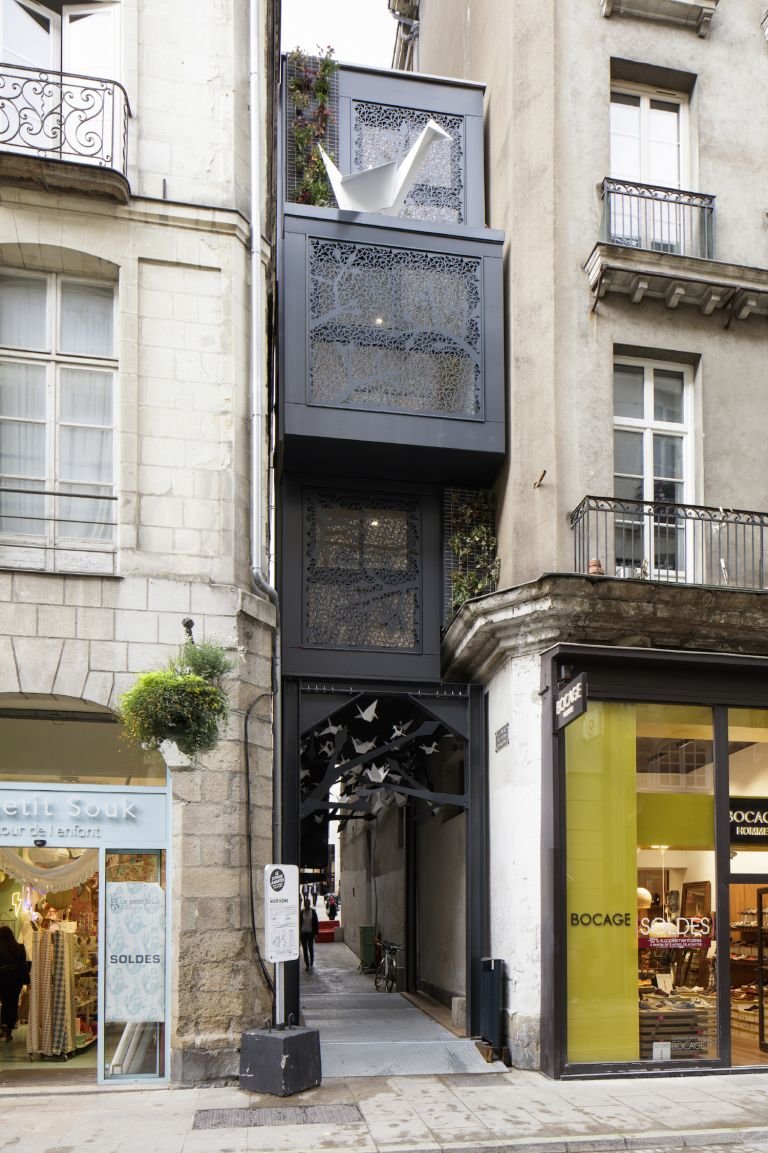 The home is arranged around a custom-built spiral staircase that allows access to all three floors without taking up too much space.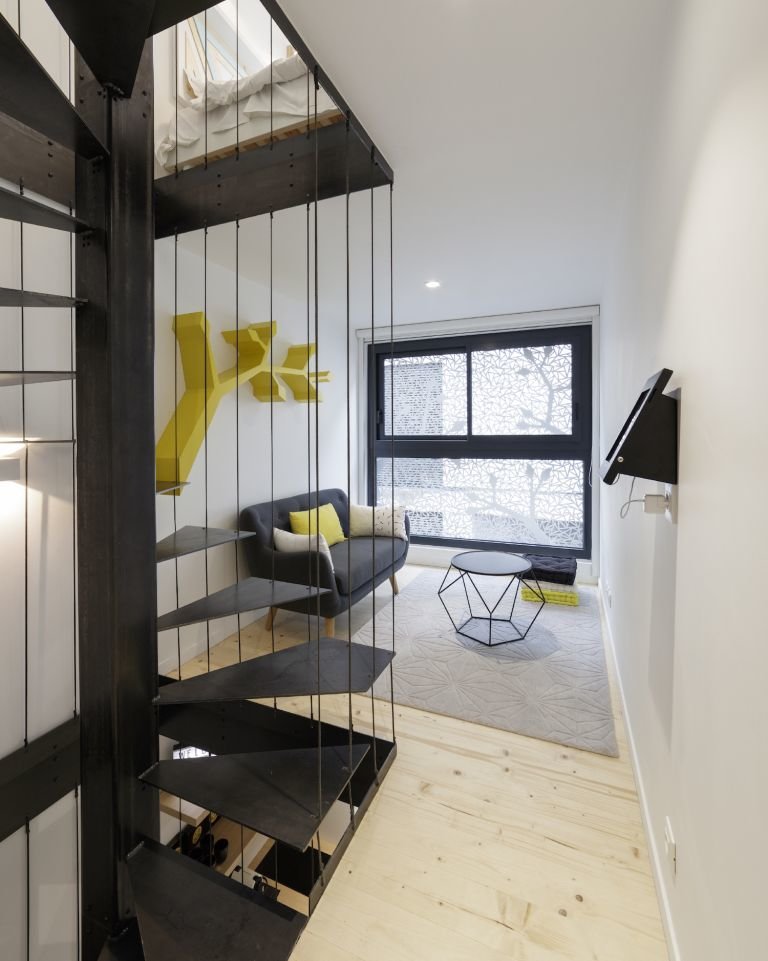 2. Put a guesthouse in the garden

Kabinka is a build-it-yourself tiny home or backyard office designed by Hungarian design studio Hello Wood. The home comes flat-packed and is available in four sizes, from 12m2 to 20m2. Thanks to its modular design, the layout can be completely personalised. All models comfortably fit a tea kitchen, couch and coffee table, and bathroom, with a bedroom tucked away on a mezzanine.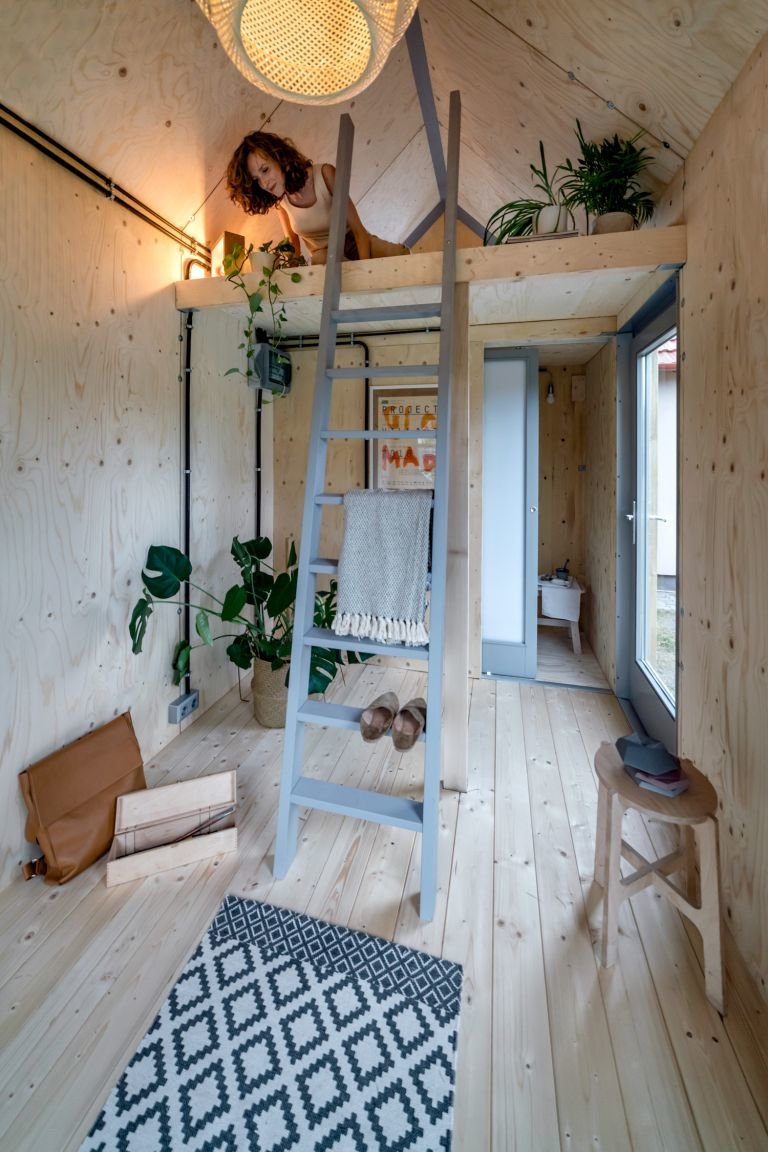 "The tiny house movement advocates living simply and sustainably," says project architect Péter Oravecz. "There's a growing number of people who want more adventurous homes, or who prefer intimate, off-grid spaces over hotels while travelling."


3. Go off grid

This tiny off-grid mountain hut is all about getting back to nature, with a simple timber structure that requires no foundations. "The Mountain Refuge is inspired by traditional archetypes and the idea came from the traditional mountain shelters of the Alps," says architect and Mountain Refuge co-founder Massimo Gnocchi. "Living off grid is about finding balance and reconnecting with nature, while having some basic services."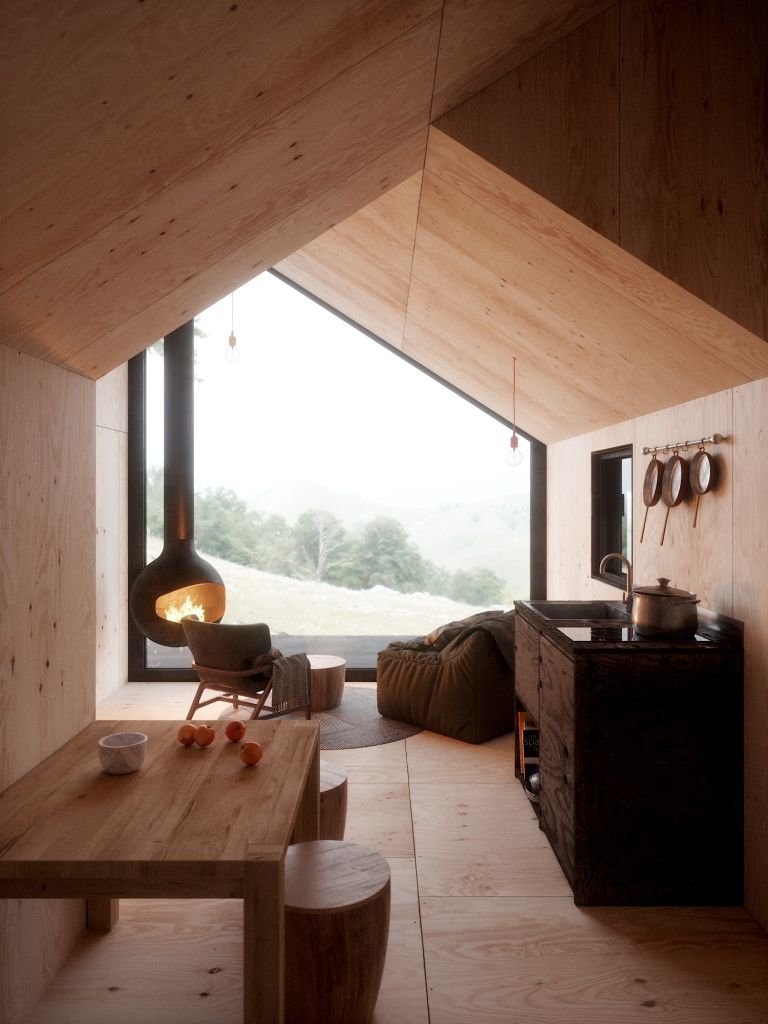 Rainwater is collected in a tank beneath the deck and photovoltaic panels on the roof or batteries under the floor can be used to provide electricity and hot water.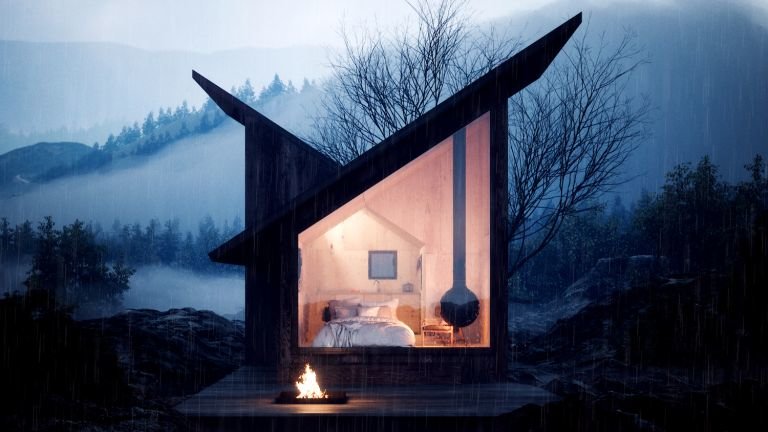 4. Embrace rustic charm

Elm is the most popular tiny house model from California-based Tumbleweed Tiny House Company. Modelled on a traditional lakeside cabin, the mobile timber home has plenty of charming rustic details that will stand the test of time –like the lancet window that overlooks the spacious front porch. The interior features a loft bedroom with space for a queen bed and a pull-out sofa bed in the living room.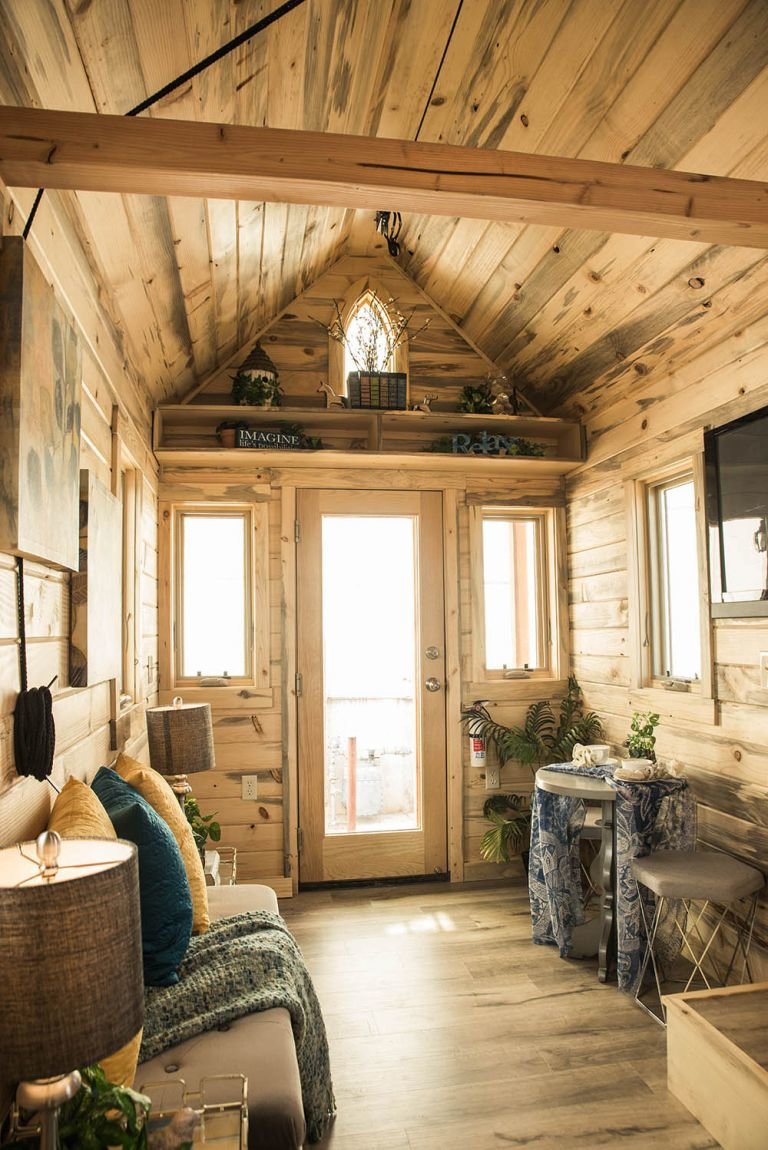 "Each Tumbleweed owner customises their own tiny home from our standard options," says CEO Steve Weissmann. "Some get really creative with personalised touches, such as bright blue kitchen cabinets."


5. Build in clever tech

This 45m2 four bedroom apartment is notable for its engineering ingenuity. Sim-Plex Design Studio transformed a two-bedroom apartment in Hong Kong into a tiny four-bedroom family home. Easily reconfigurable walls and clever technology –such as a pop up coffee table in the living room/bedroom – allow each space to be used for multiple purposes. "Smart Zendo is based on the spiritual details of Zen," says architect Patrick Lam. "The home combines natural scenery, traditional Feng Shui and smart technology."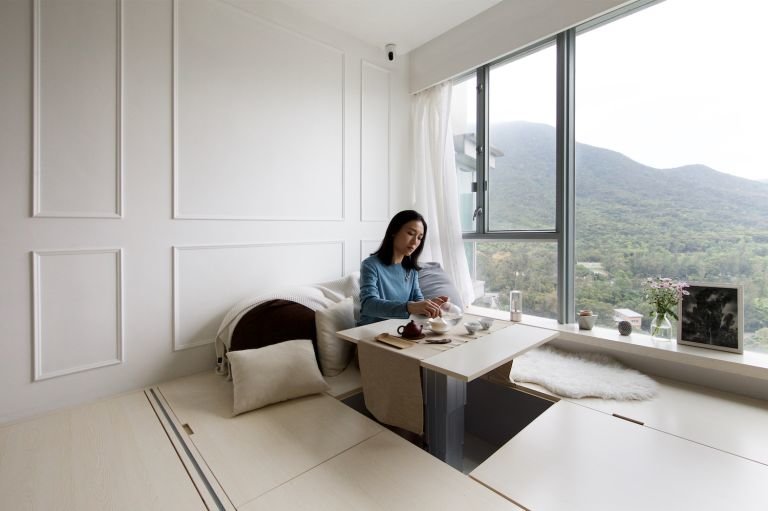 6. Make sure it's sturdy

This tiny three-metre-wide cabin has room for just a single inhabitant and was designed by Italian starchitect Renzo Piano. Located on the Vitra Campus in Weil am Rhein, Germany, it's an experimental concept for a tiny home that could be used as a workplace or as a weekend getaway. The timber cabin is clad in aluminium panels to protect it from the elements and is completely off-grid, with solar panels, rainwater collection and a biological toilet. Inside, the sofa pulls out to a bed and a folding table is fitted beneath the window.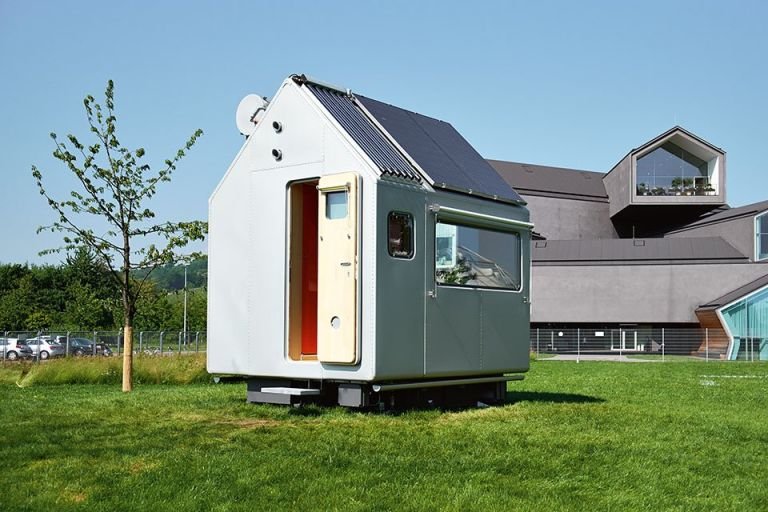 7. Clad it in timber

This tiny beach house on the Coromandel Peninsula in New Zealand was built on a sled base to satisfy a planning condition for the area that required all buildings to be removable. By constructing the interior entirely from timber, architects Crosson Clarke Carnachan have kept it visually uncluttered and created the illusion of a larger space.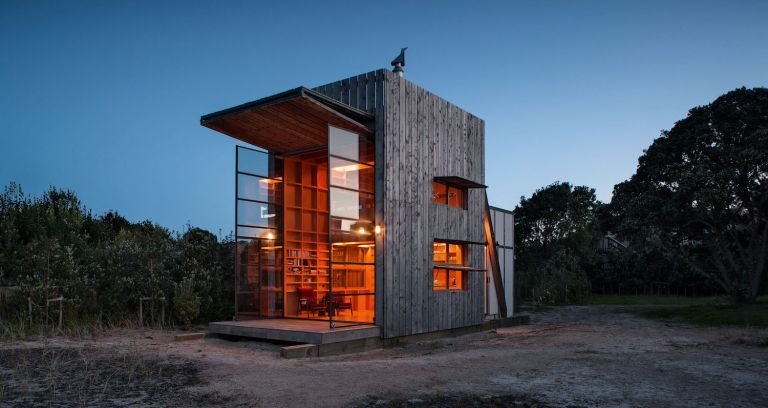 8. Open up to the great outdoors

The owners of this cabin in the Gulf Islands in British Columbia had a strong interest in sustainable design – so architects Olson Kundig created an efficient cabin that is immersed in its surroundings.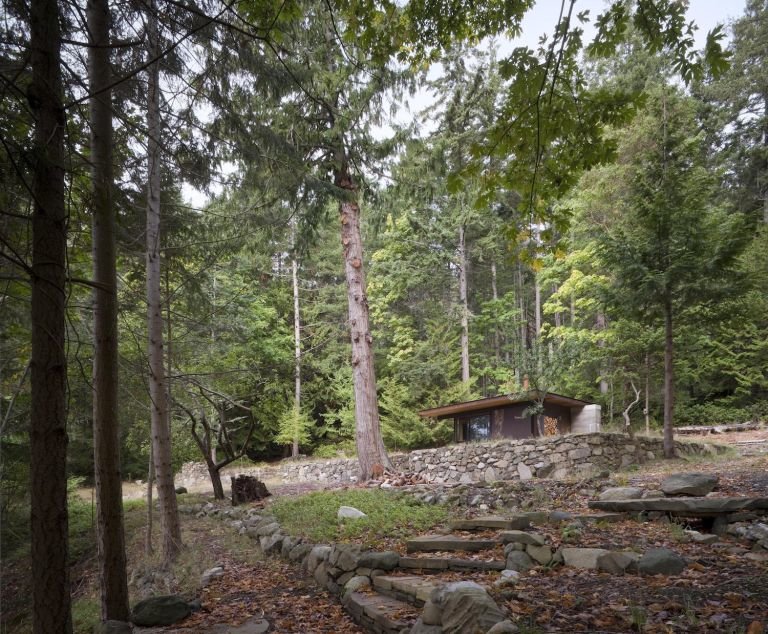 "The cabin creates an intimate, protected refuge on a very small footprint," says architect Tom Kundig. "Design moves like a sliding steel panel, large windows and outdoor shower encourage you to engage with the big landscape, yet still provide a cozy sanctuary when you want to retreat from the elements."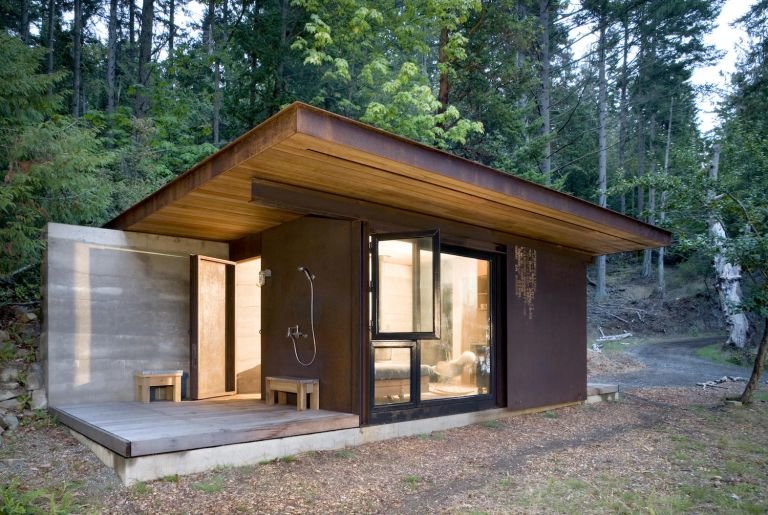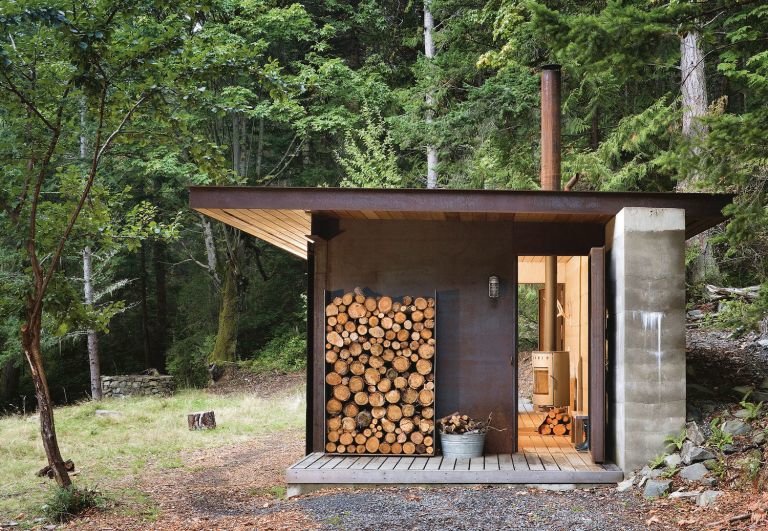 9. Transform a bus into a mobile home

"Skoolies" are renovated school buses that are repurposed into tiny homes ready to hit the road. This Scandinavian-inspired Skoolie was designed by Matthew Welsh Weinberger, founder of Killdisco Design as a home for a family of five to travel across the US and Canada.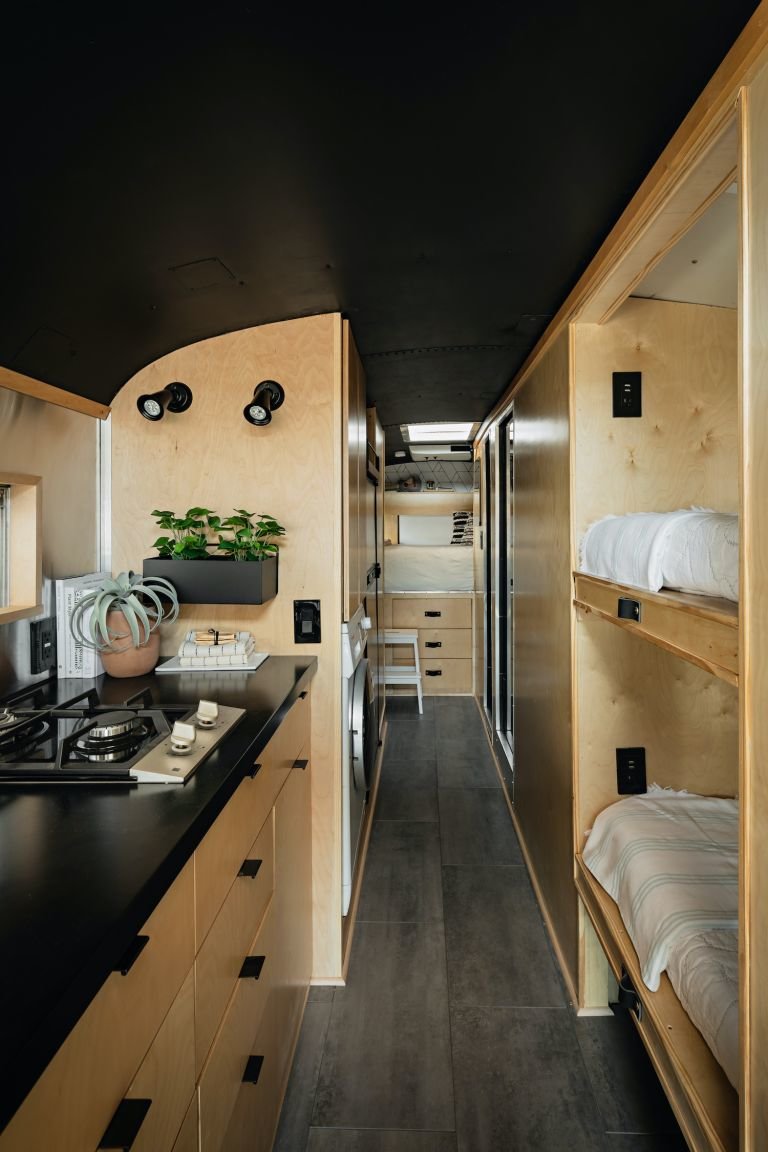 "I wanted to find a way to make an unavoidably crowded space feel like a modern cabin retreat," he says. "We needed space to sleep five, but still wanted to give the family ample room. My hope was for it to be timeless and simple to allow it to grow with the family and their changing needs."


10. Take stargazing to the next level

This 25m2 modular glass cabin designed by ÖÖD House exclusively for a guest house in Iceland lets you gaze directly at the night sky from bed.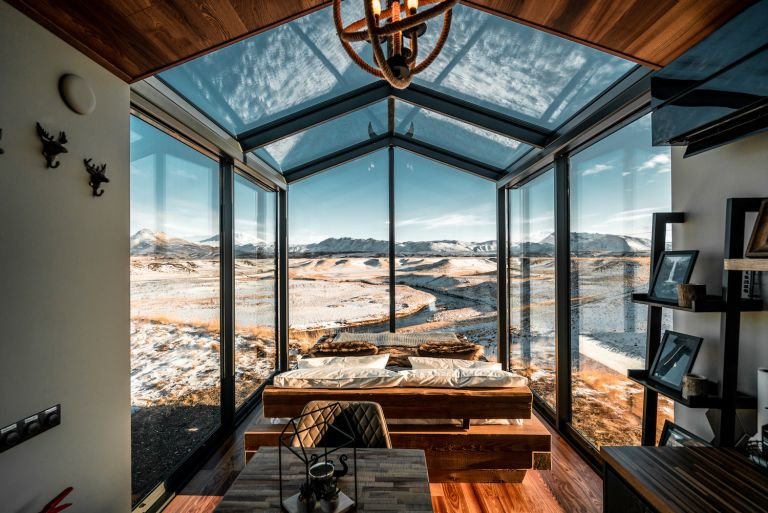 "Wonderful panoramic views make ÖÖD House one of a kind," says CEO Andreas Tiik. "The tiny guest house is inspired by Nordic design and combines ergonomic use of space – such as large drawers below the bed – with comfort and luxury." There's even a hot tub outside for alfresco stargazing.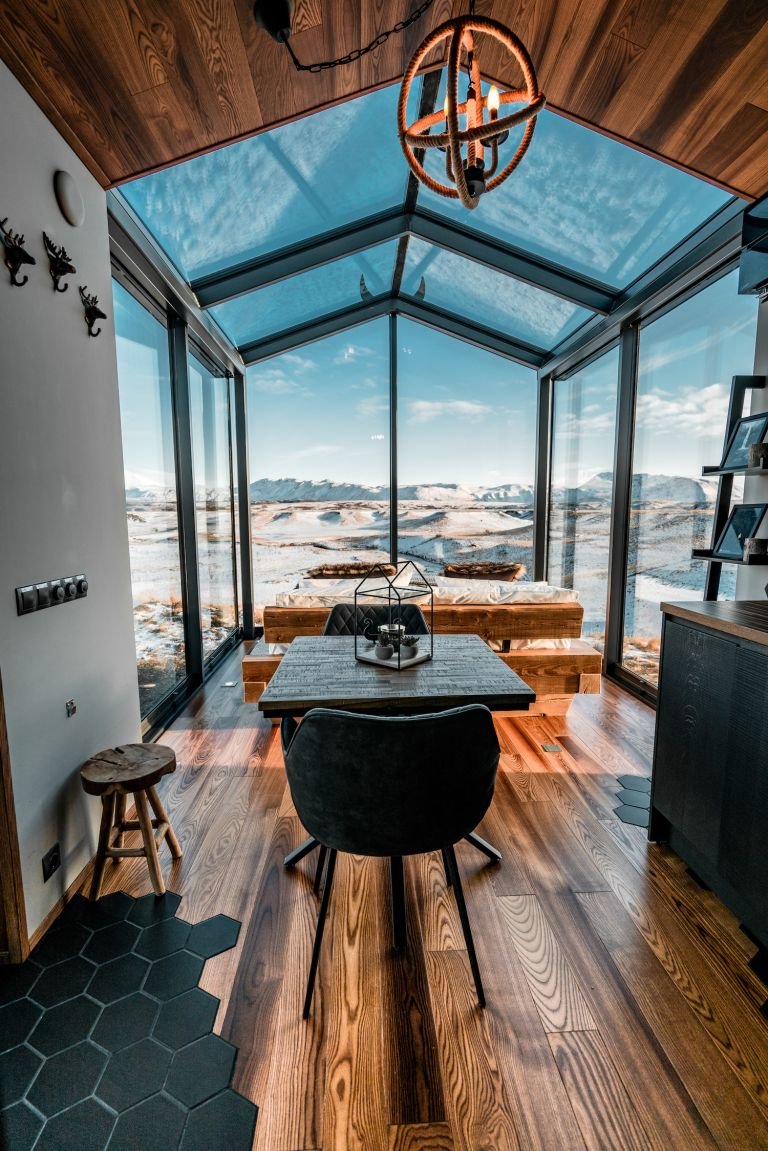 11. Paint it pink

The Cindy Bear by Tumbleweed Tiny House Company was built specifically for Jellystone RV Park as a rental unit –and makes a playful statement with bright colour. "For this home, custom colours were very important," says founder Steve Weissmann. "We also added special touches like the flowers up front and the tiny shutters on the windows. It was one of the most fun houses we have ever designed."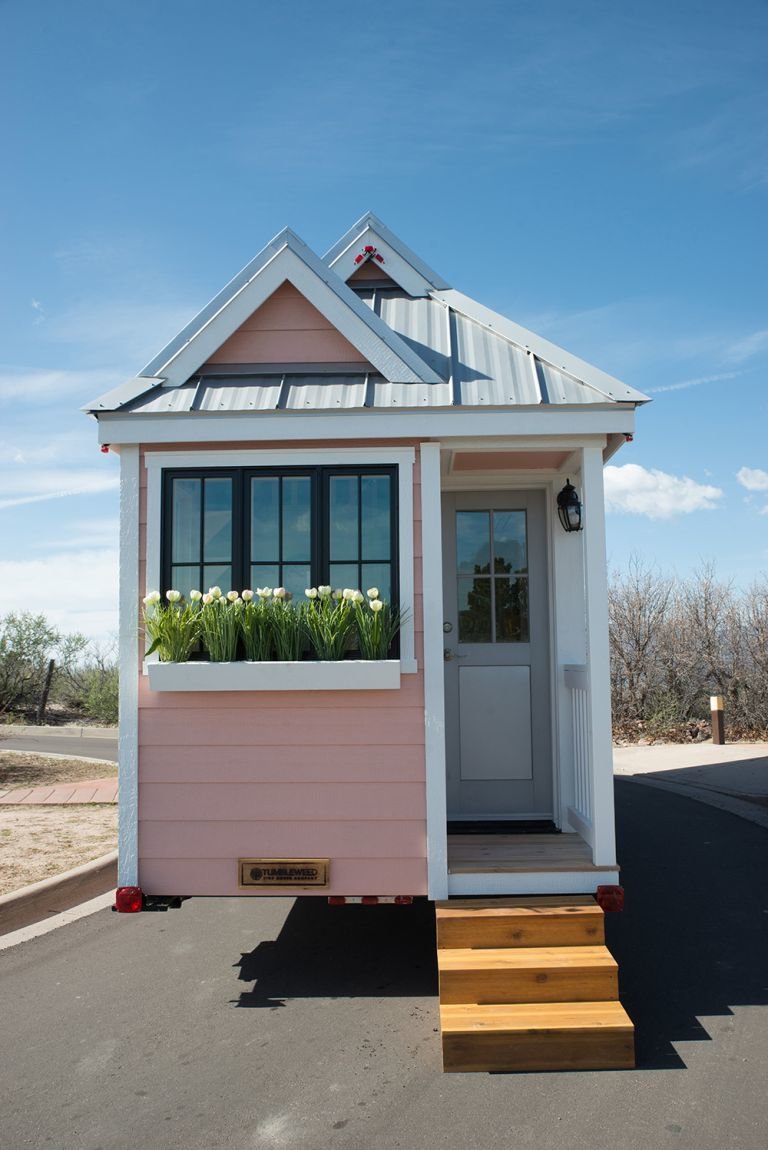 12. Create a garden

This 30m2 Scandinavian-inspired tiny home on wheels comes with an additional trailer that adds an extra 8m2 of outdoor living space –including a cute porch swing and a greenhouse.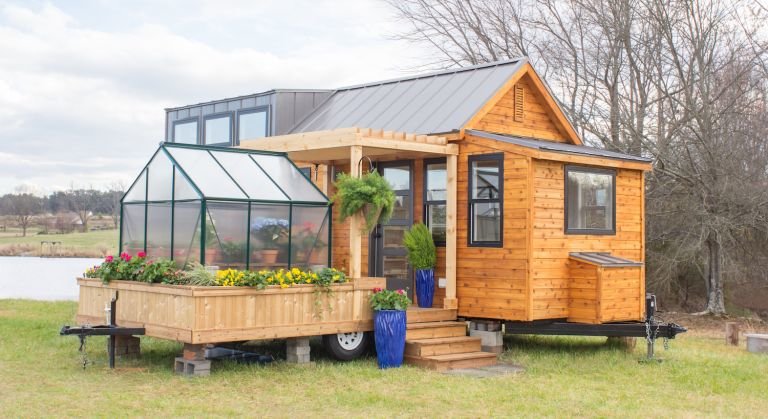 "We designed The Elsa with a modern Scandinavian feel," says Melodie Aho, co-founder of Olive Nest Tiny Homes. "We wanted a homey feel with clean lines and lots of light. The Elsa was a family project to join minimalist living and high quality materials and design."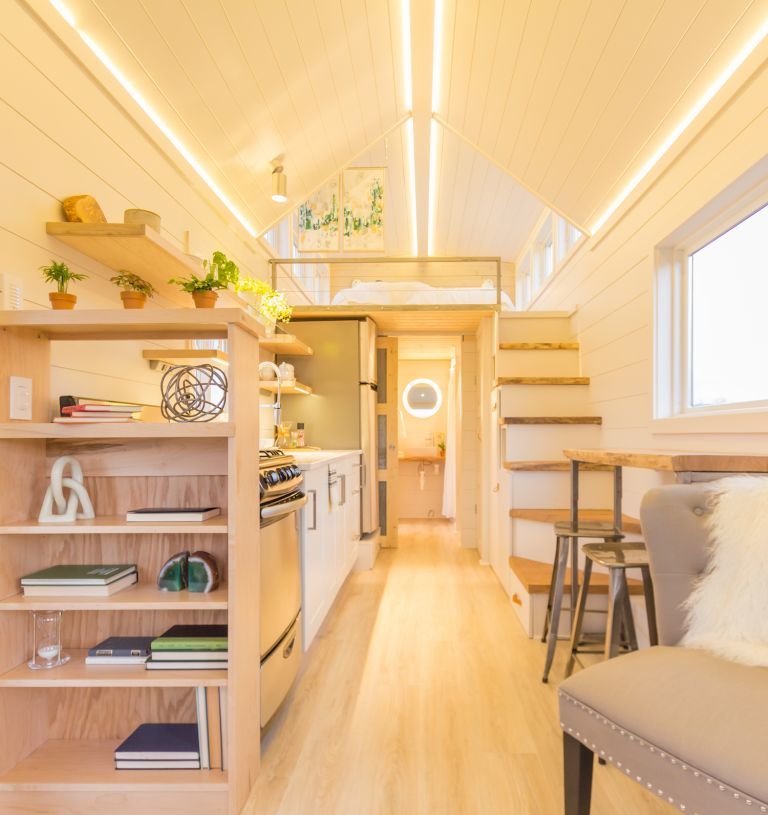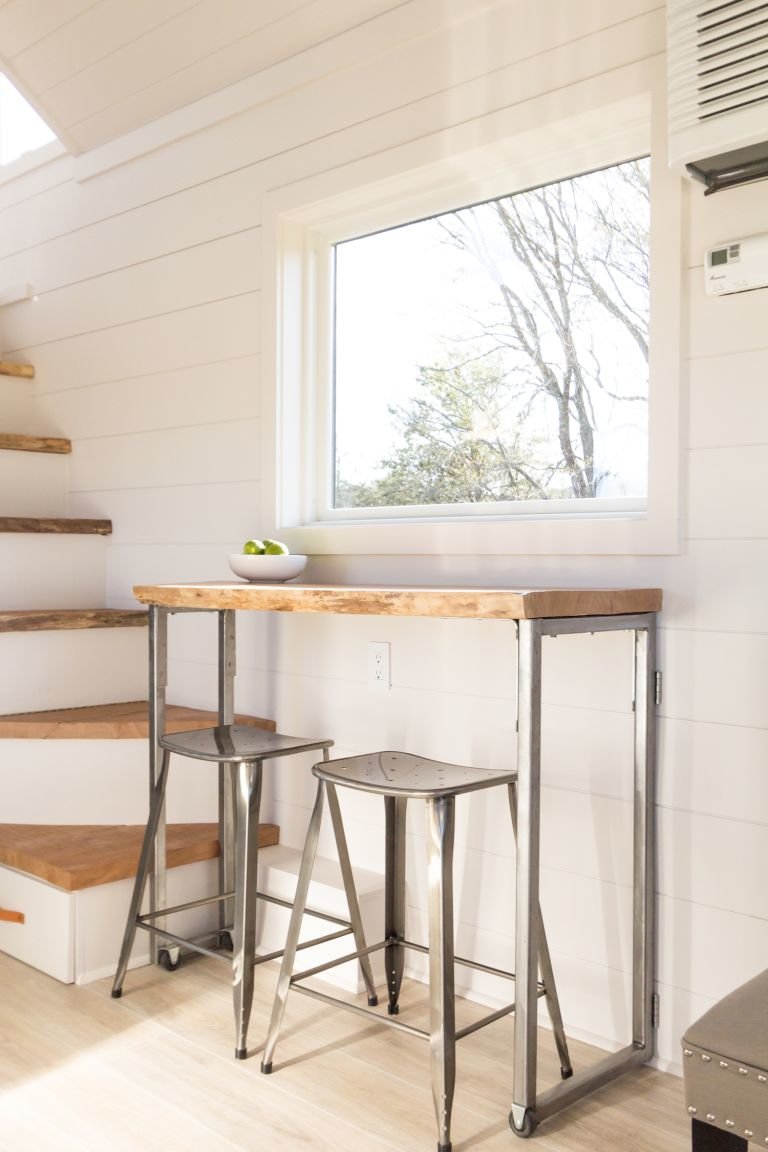 13. Let the light in

Interior designer Christina Salway teamed up with Nelson Treehouse & Supply to create her tiny home in the Catskills in Upstate New York. The 10m2 home is built almost entirely from old windows, flooding the interior with natural light. A wrap-around deck extends the living space outside.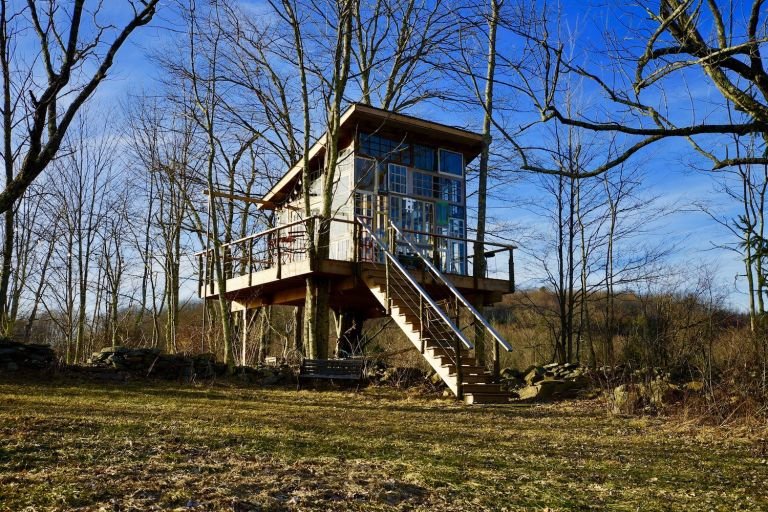 "One of the great pleasures of a small space is that it really forces you to consider the function of each and every piece you include," says Salway. "Ideally, each piece will move the design forward, not only aesthetically, but also practically."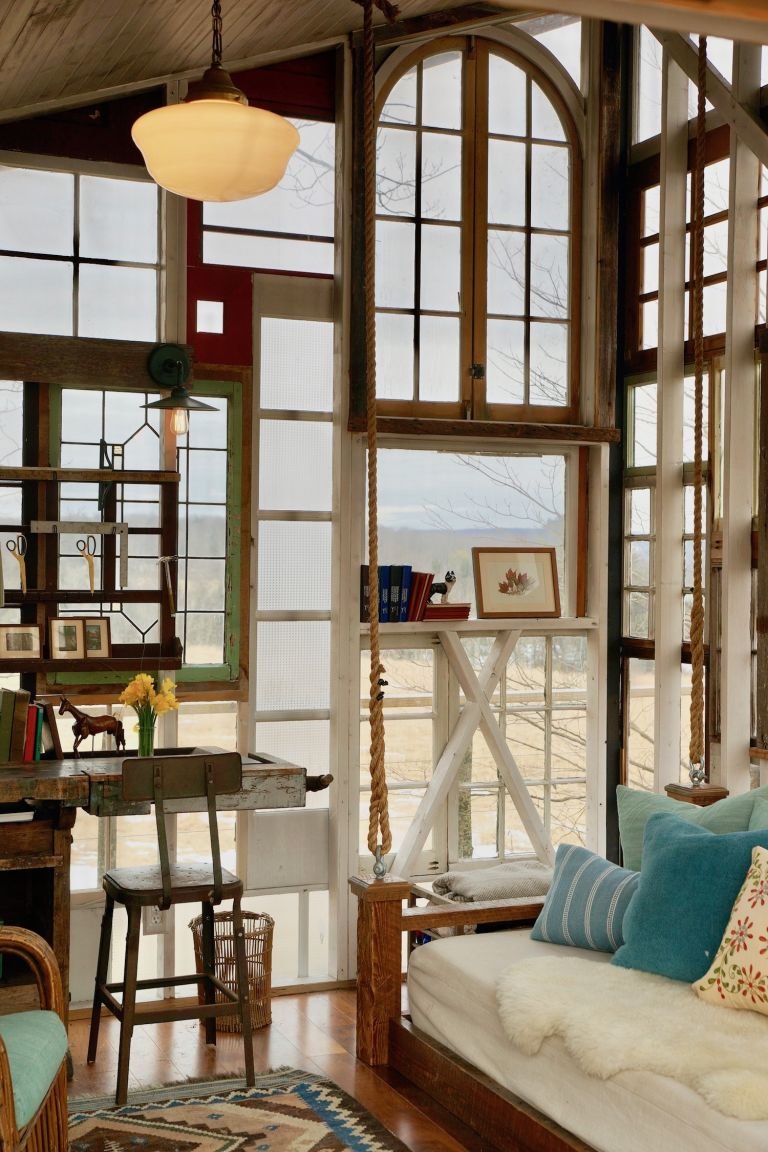 14. Build in plenty of storage

This modern pied-à-terre in West London is just 45m2 –but makes clever use of colour and storage to make the most of the space.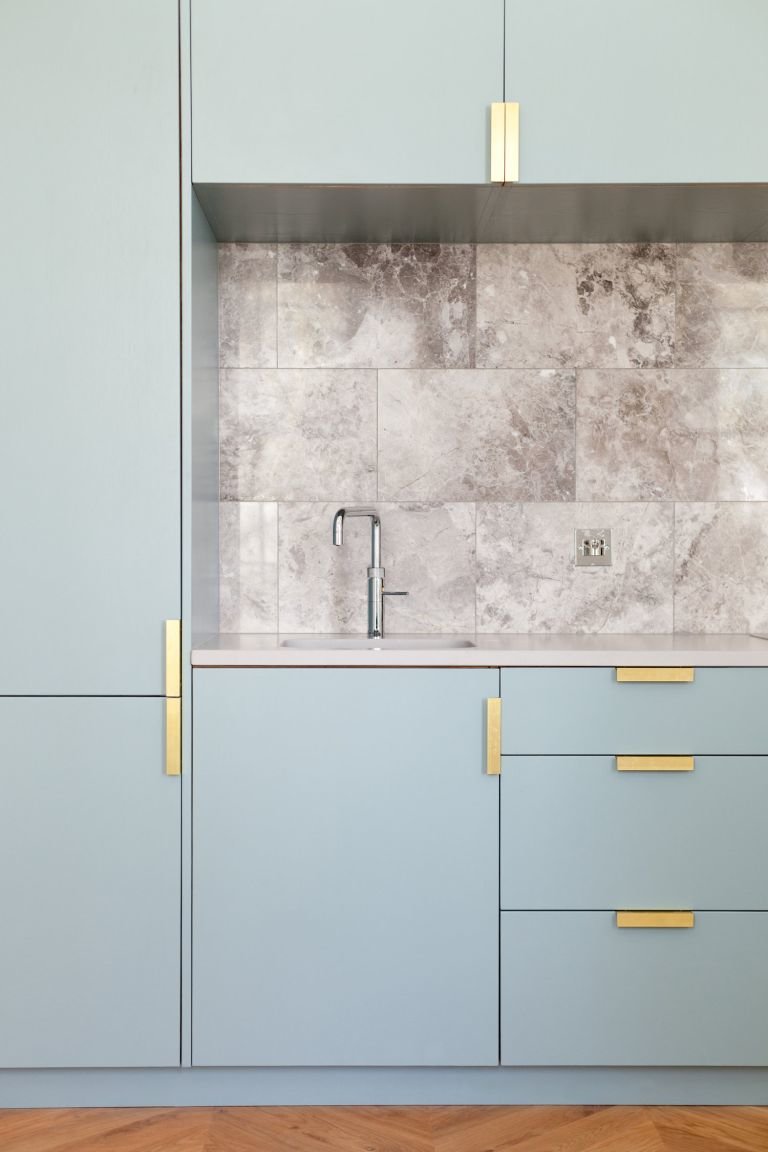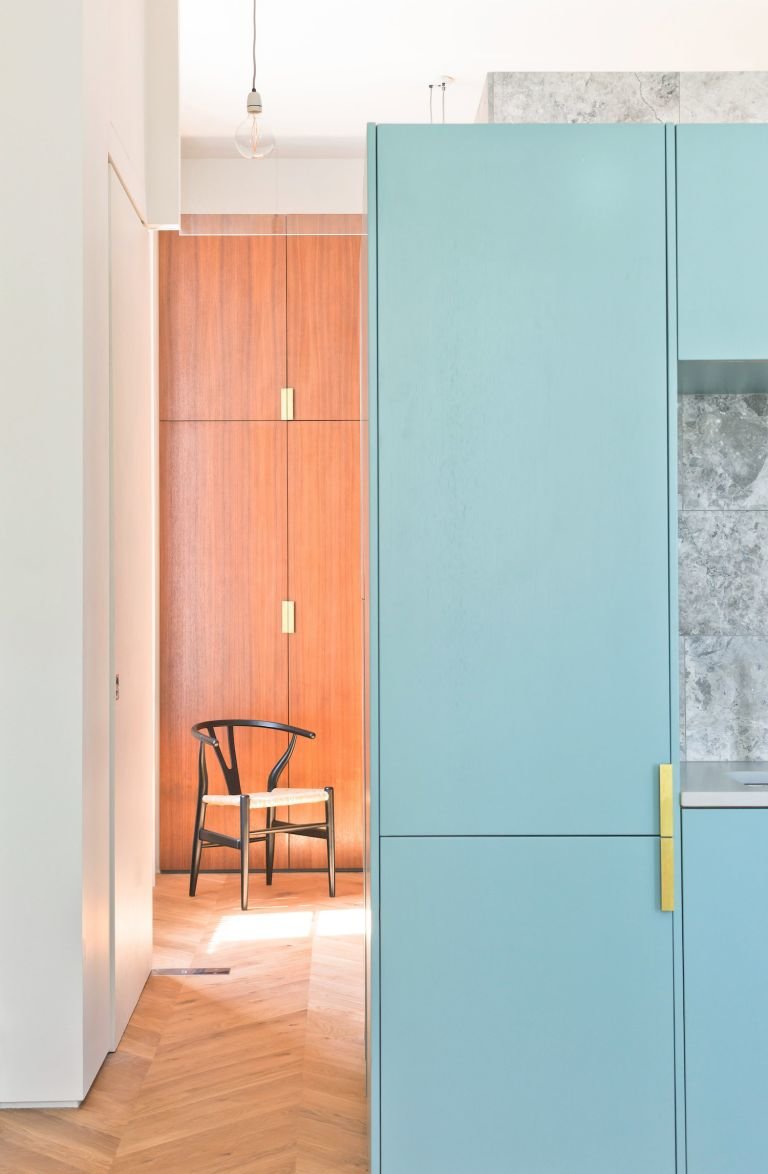 Built in floor-to-ceiling wardrobes line the compact bedroom, which also features a fold-down bedside table, and bright teal kitchen cabinets add a pop of colour. A minimal wall storage system in the tiny living area turns books and nick-nacks into objets d'art.


Your Tiny House Questions Answered
What does it cost to build a tiny house?

This is a bit like asking how long a piece of string is, as it all depends on how much you're willing to spend, what materials and finishes you use, and what other features you integrate. "Our tiny houses start at US$56,000 (£43,500) with an average cost of US$90,000 (£70,000), but I've seen people build a tiny house for as little as US$15,000 (£11,600)," says Steve Weissmann, CEO of Tumbleweed Tiny House Company. "Practically everyone gets a loan, and the typical payment is around US$700 (£540) per month."


Can you build a tiny house in your garden?

This all depends on the kind of tiny house you're planning and whether you'll need planning permission (see more on this below).

"We've worked with hundreds of people who built a tiny house in the backyard," says Weissmann. "But building yourself can be risky because most people don't have the money saved up when they start it, and spend years trying to finish it. I shudder thinking of all those years they were paying rent on a place instead of buying a tiny house that was move-in ready."


How much space do you need to build a tiny house?

There's no set rules as to how big a tiny house should be –but most tiny houses are less than 37m2. According to Weissmann, you'll generally need around 1,000 square feet (92m2) of space to build a tiny home.


Do you have to pay property taxes on a tiny house?

This will depend on where you are hoping to build your tiny house, so it's essential to check with the local authority. Even within the same country, regulations can vary from area to area. Also keep in mind that if your tiny house is on wheels, you would usually pay vehicle tax.


How do tiny houses get water and electricity?

There are various ways that tiny houses are supplied with water and electricity, from RV-style set-ups, to completely off-grid solutions. Tumbleweed Tiny House Company, for example, uses 50A electric and a water inlet and wastewater pipe that connects to the sewer. Other tiny home-owners choose to go completely off-grid, with gray water and compost.


Do you need a permit to build a tiny house?

Again, this depends on the kind of tiny home you want to build. If your house is on a trailer, then it will likely be classified as a caravan and you can use the home on your property as a secondary building in addition to your main dwelling. If it doesn't have wheels it will likely be classified as an ancillary building – and for it to be legal you will likely have to apply for planning permission, so make sure to check with your local authorities before getting started.

It's a similar situation in the US. "If it's a Tiny House RV, it should be certified by a third party," says Weissmann. "If it's on a foundation, it requires a permit in most areas. Some areas also require permits to have the home on your property. Across the country there are over 10,000 zoning departments and the rules are uniform."