Kate and Gary Westlake didn't have to search too far to find an architect to help them revamp their family's living space. The London couple called upon Kate's brother, architect Ben Minifie of Minifie Architects, who, in 2004, helped them better utilize the lot to create an open-plan kitchen/dining area. For the new undertaking, Minifie took on a broader expansion of the end-of-terrace Victorian to add more space for Kate, Gary, and their two teenage children, Bea and Archie.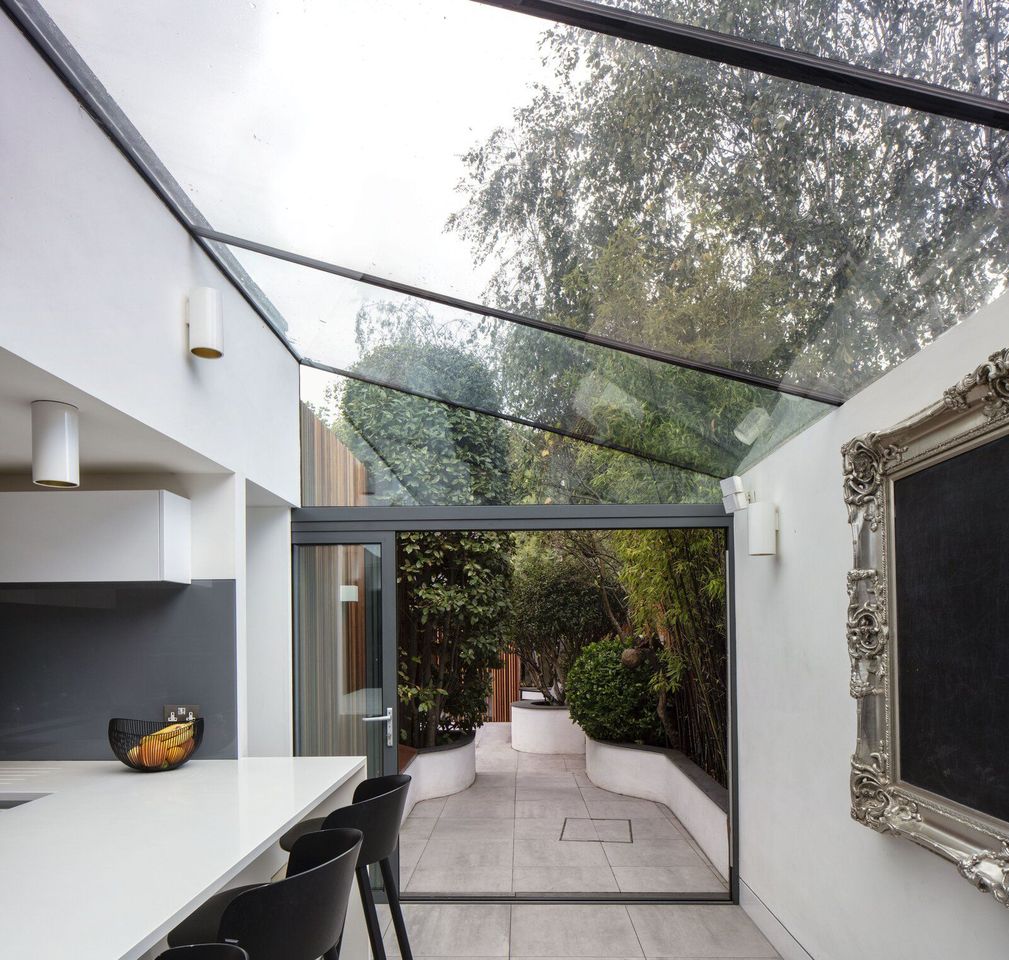 Minifie began by extending the second level of the home nearly four feet over the driveway to create a double bedroom for Archie, a shared bathroom, and utility storage underneath on the ground level. He then removed the roof at the rear of the property above Bea's bedroom and reconstructed it with a dormer. Internally, Minifie removed part of the ceiling and built a staircase that rises to a mezzanine level, creating a larger bedroom for Bea that now includes a wardrobe, cupboard storage under the stairs, and a study area. The primary bedroom now includes an en suite bath.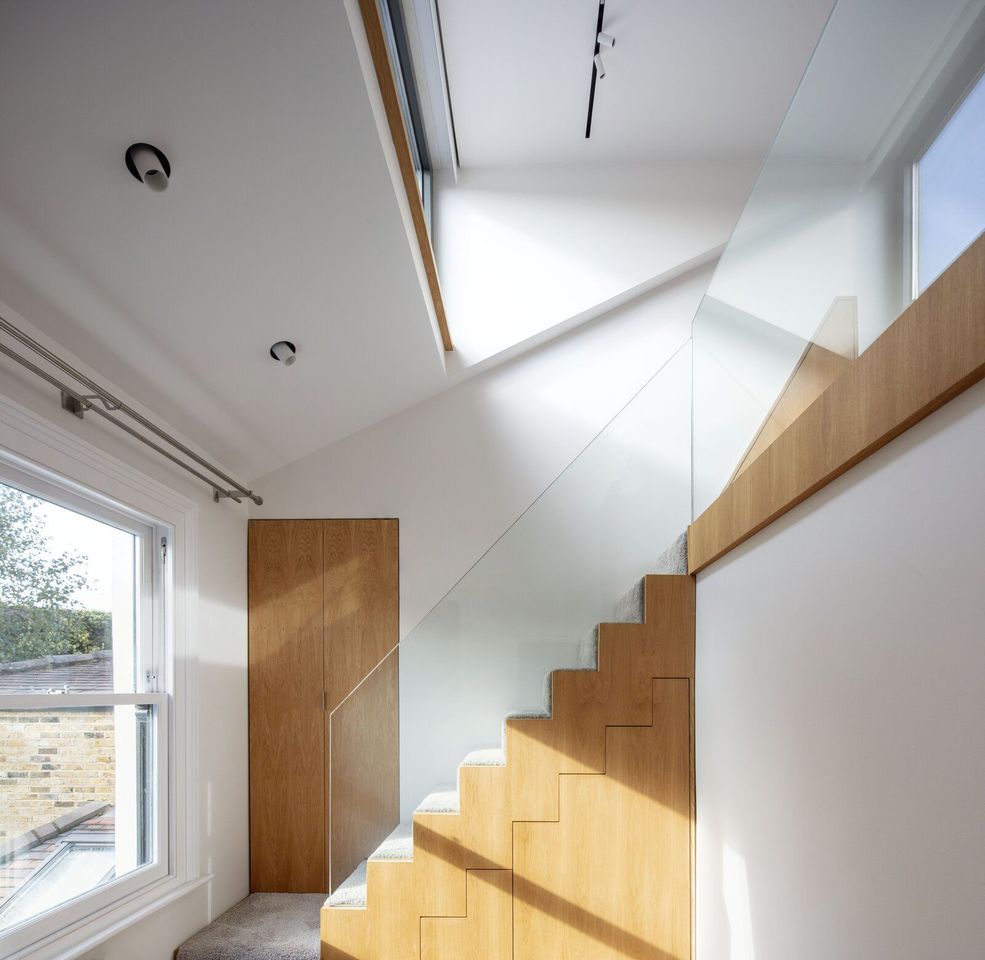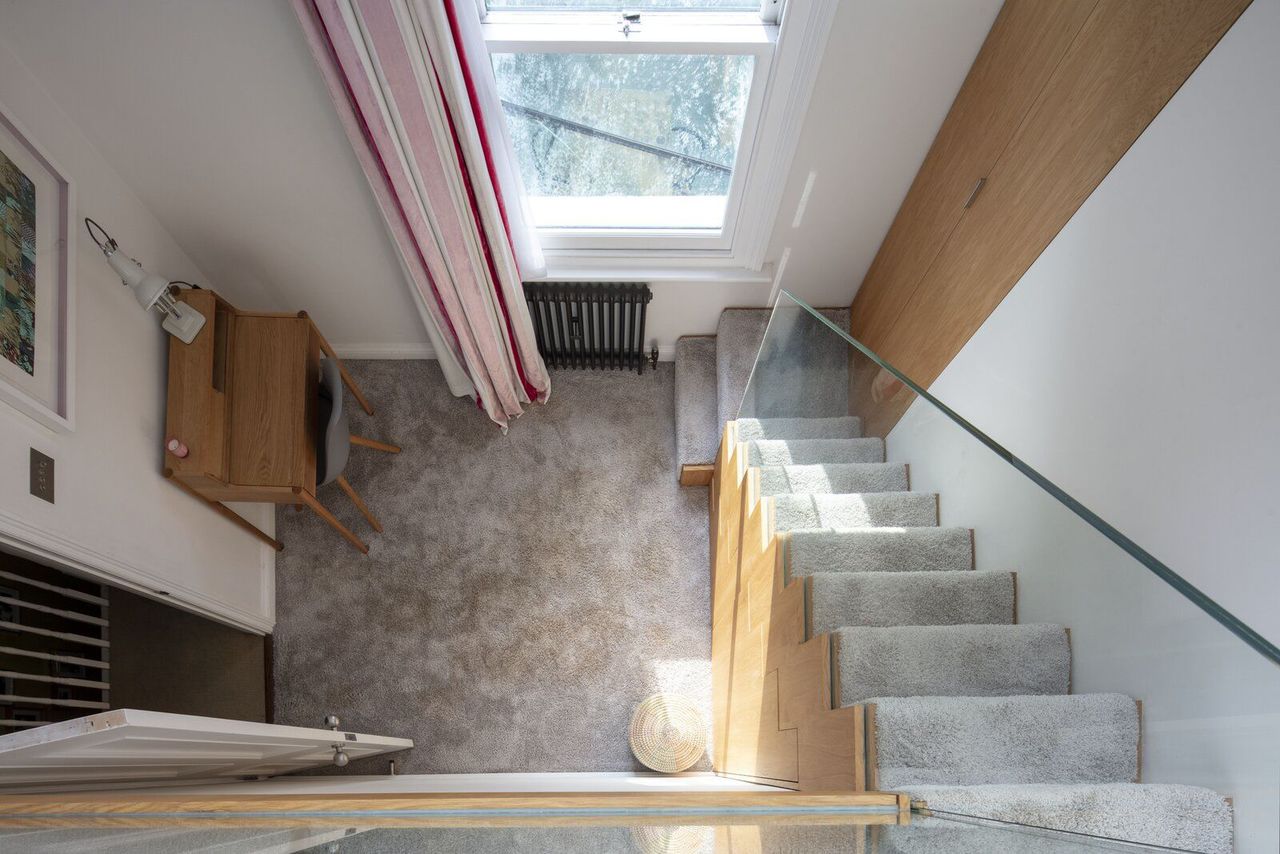 Back on the ground level, the family's shared bathroom was moved to the front of the home. In place of the old one, Minifie created a snug TV room and guest bedroom with integrated storage, all clad in plywood. The owners adore a newly installed oriel picture window: "It's the perfect place to sit and read a book," says Gary.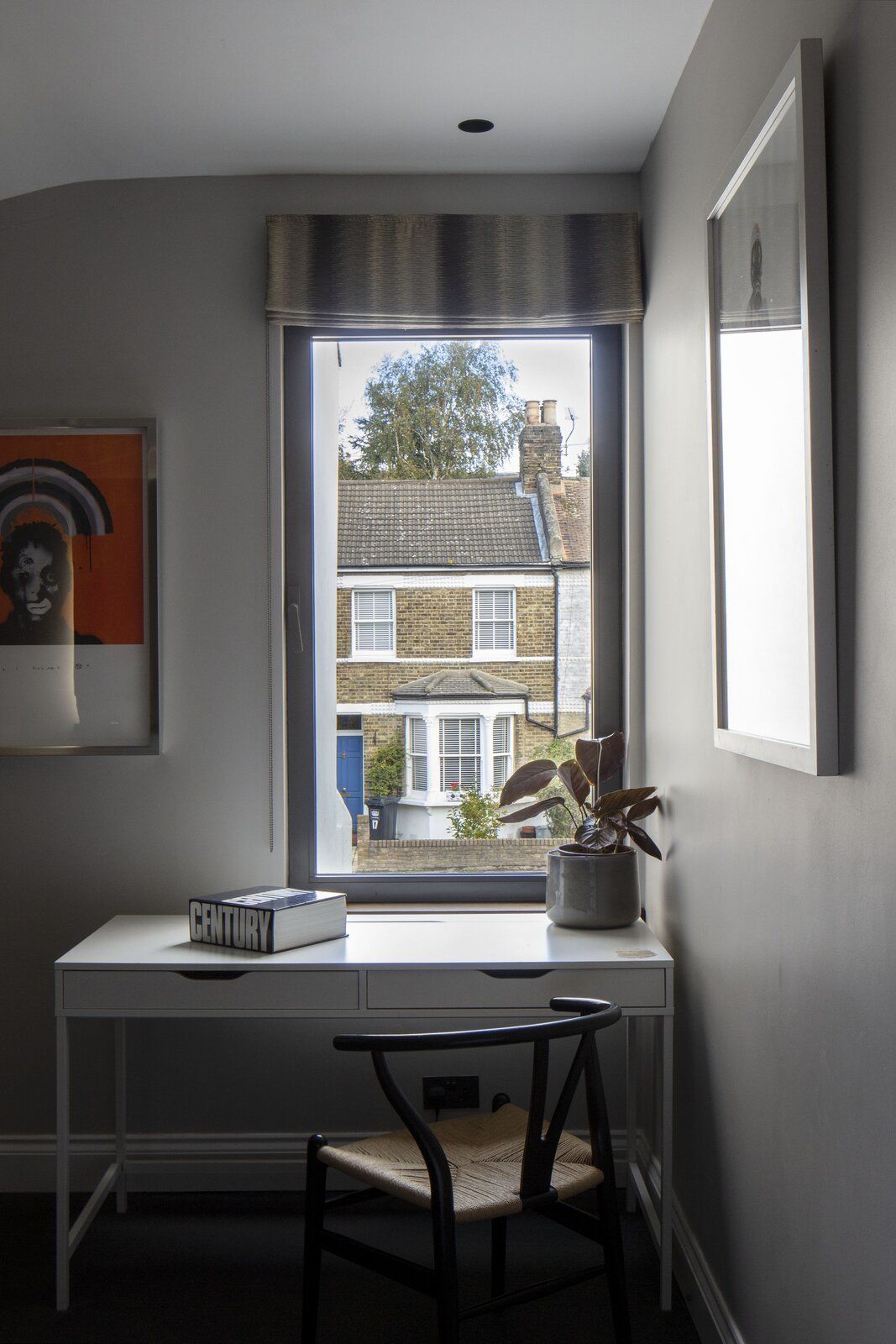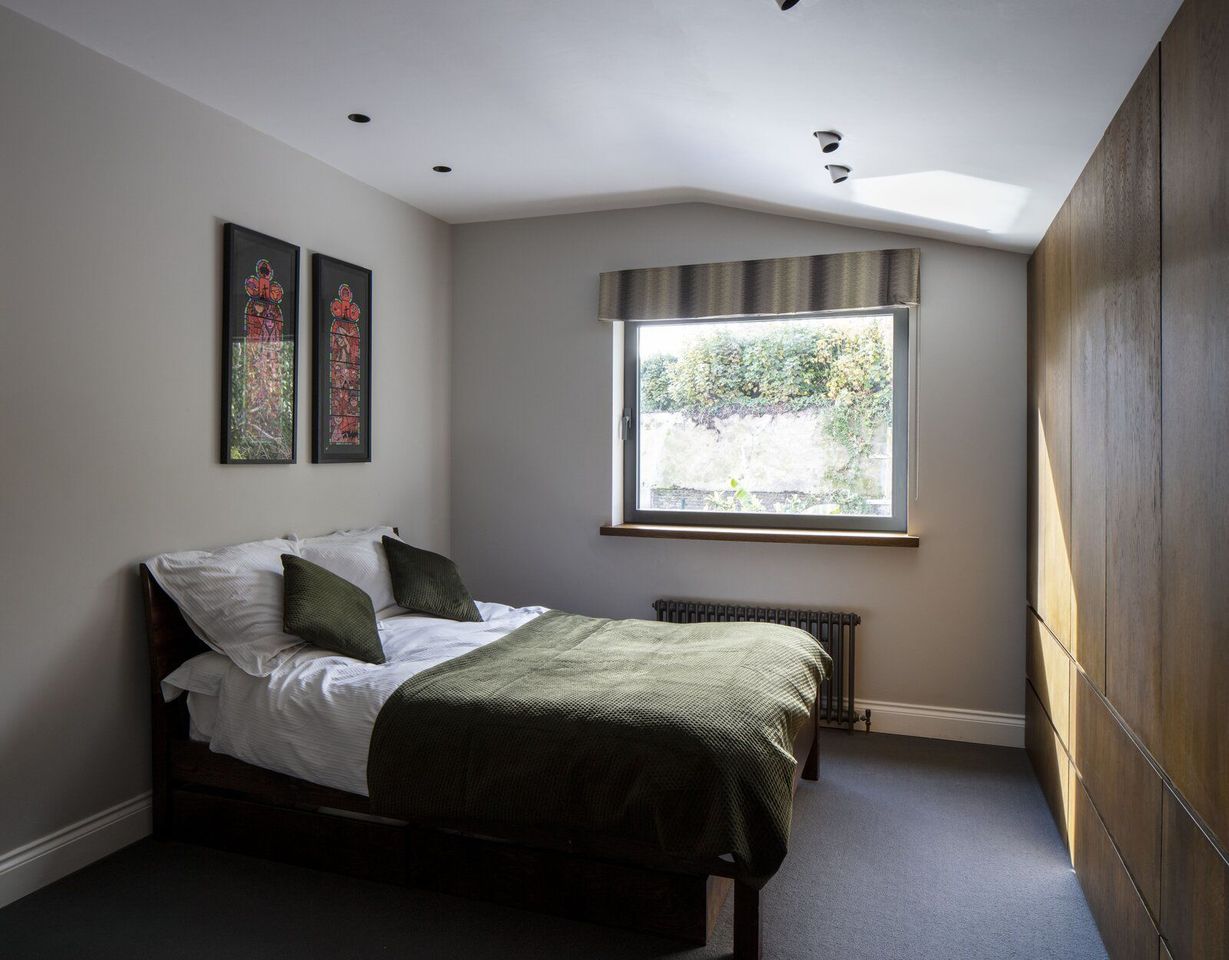 At the rear of the lot, now a beautifully landscaped outdoor dining area with pendant lighting and floor tiles that continue inside the home, is a new outbuilding clad in western red cedar that includes a home office, a bar and DJ area, and additional living space.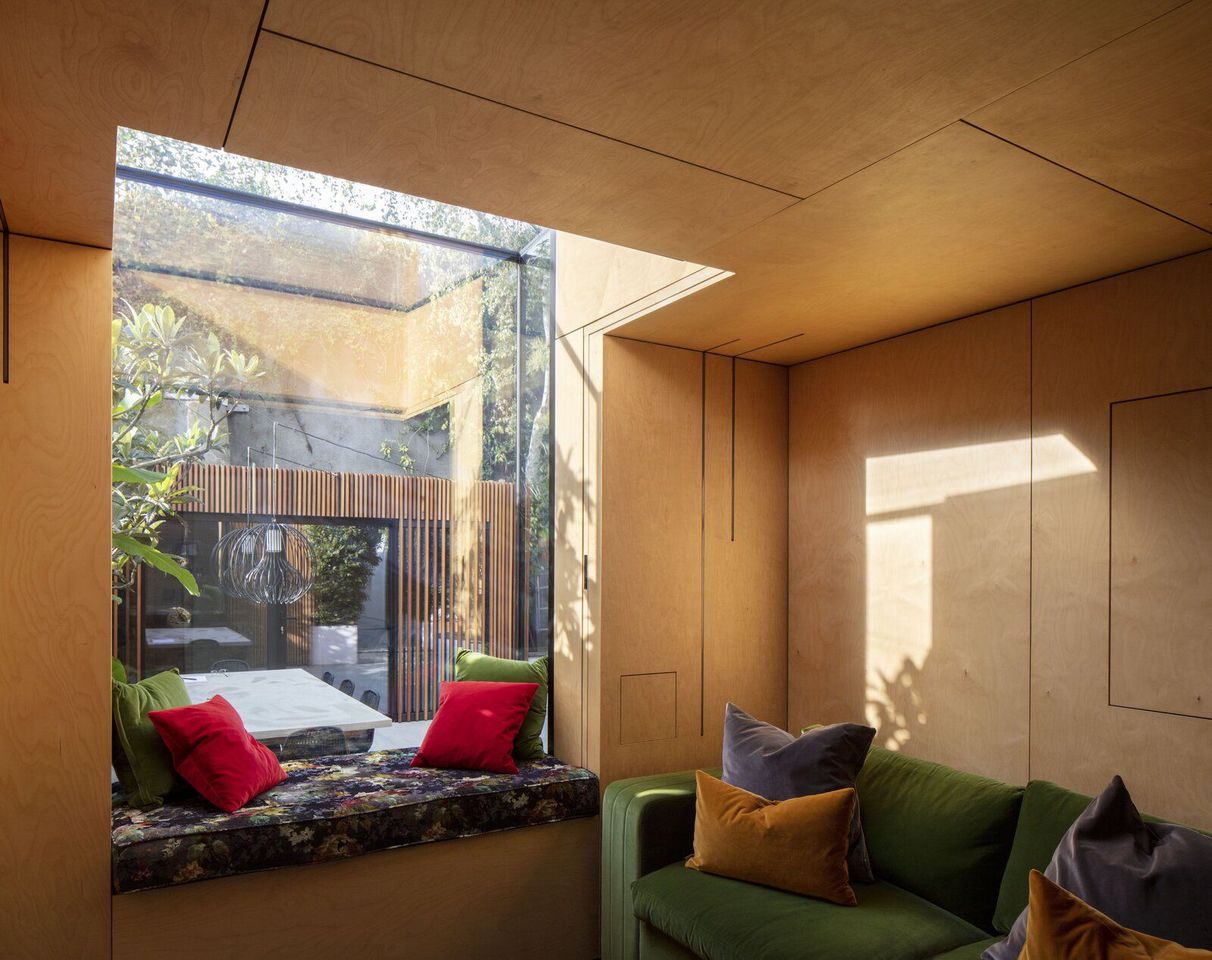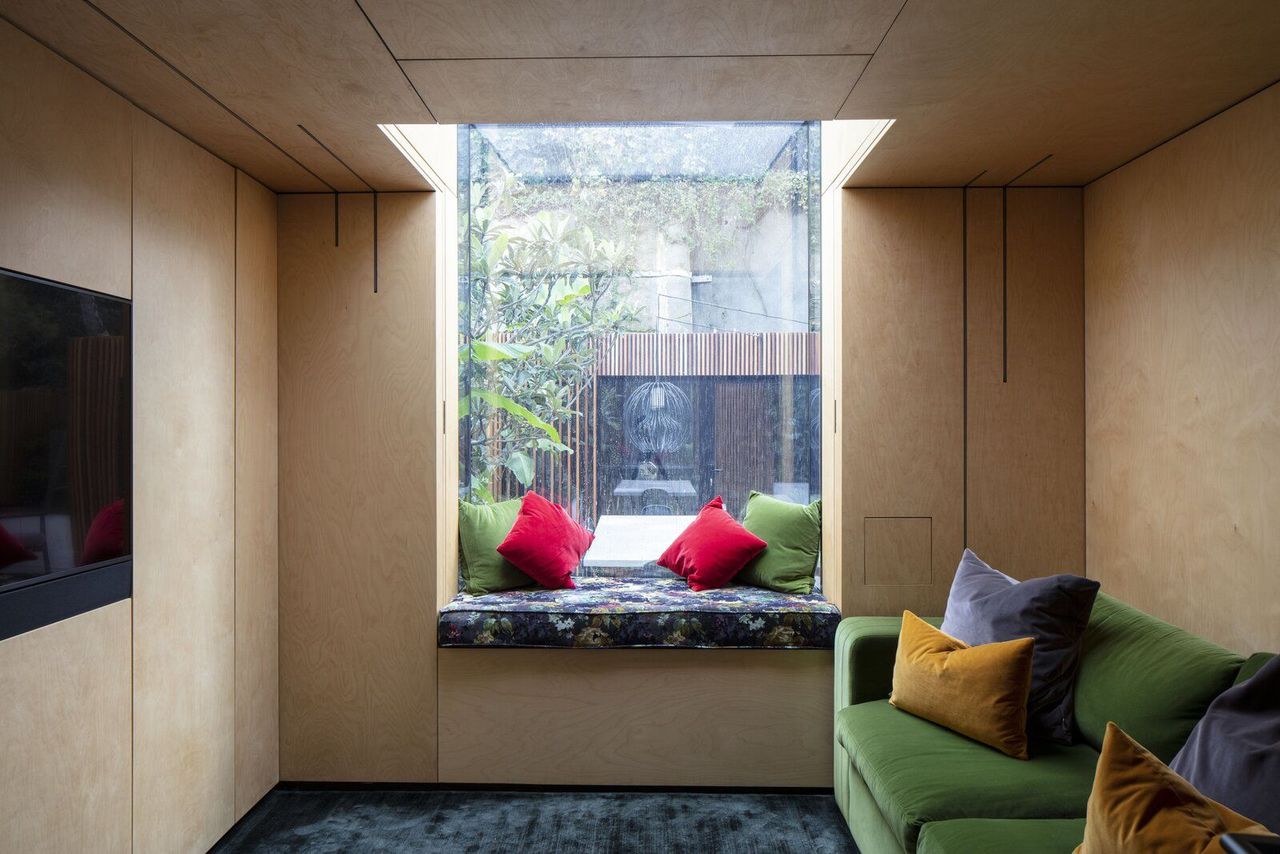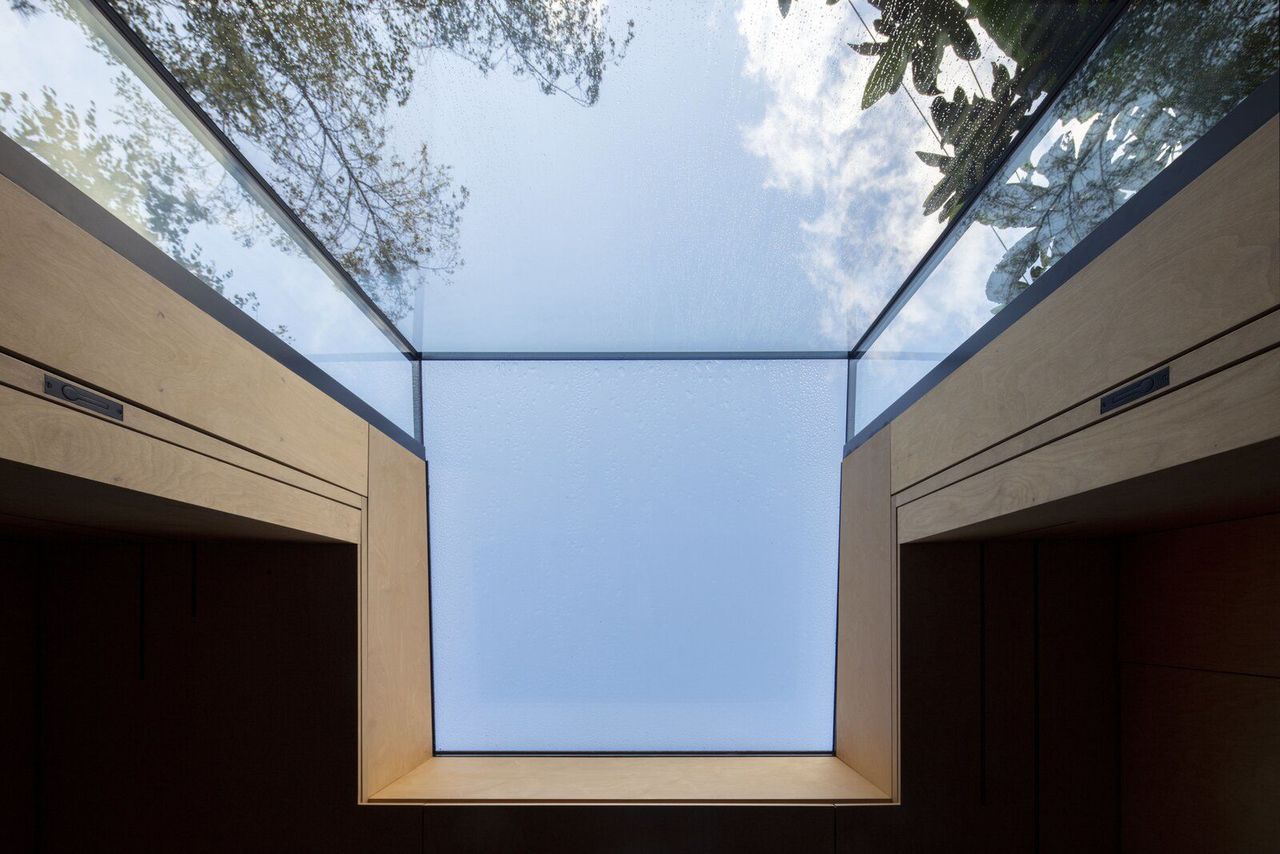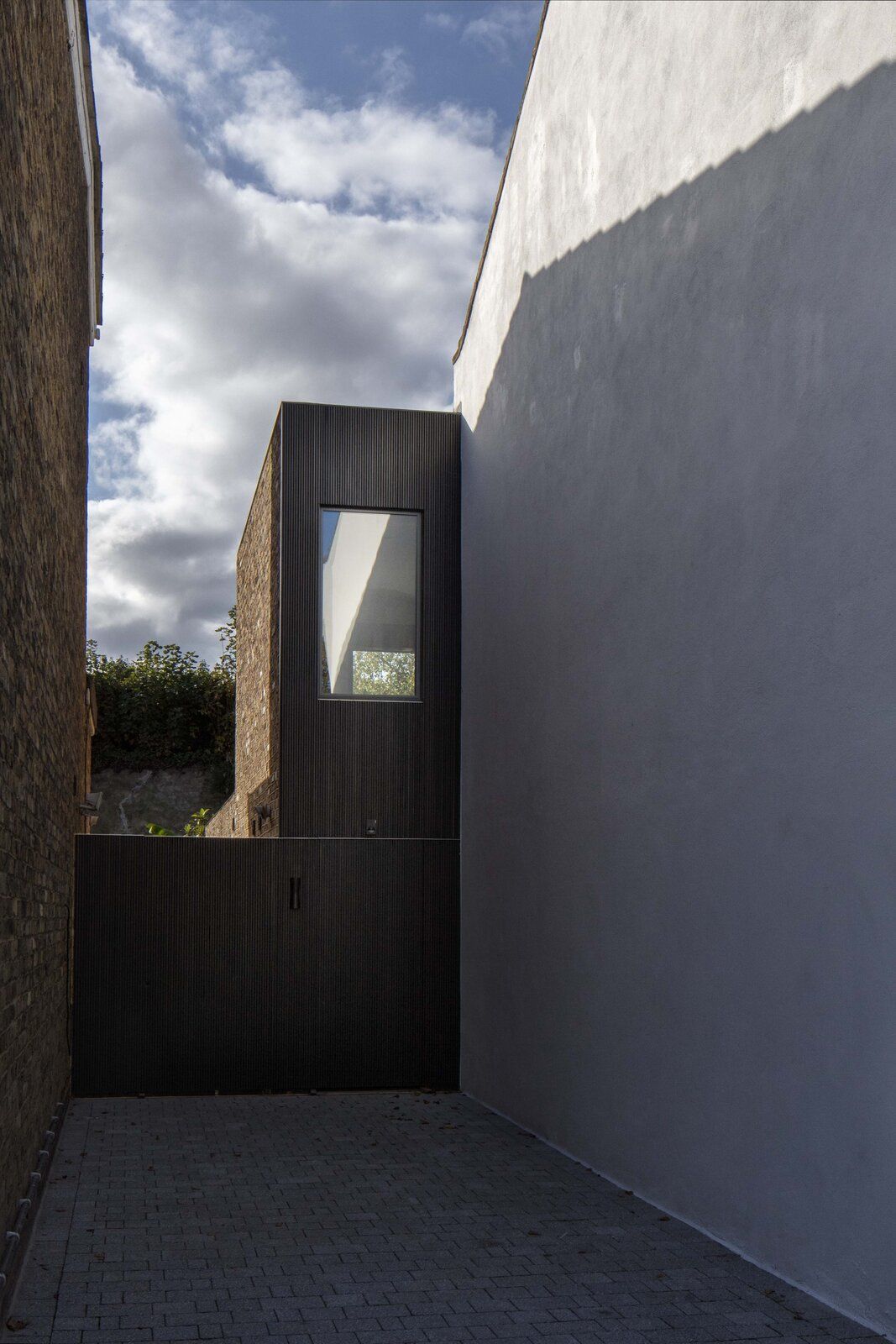 "Having visited Japan for work where I was exposed to how timber can be used successfully both internally and externally, it inspired me to use plywood in the snug room and red cedar externally," says Gary. "The use of timber throughout helps the home flow and connect."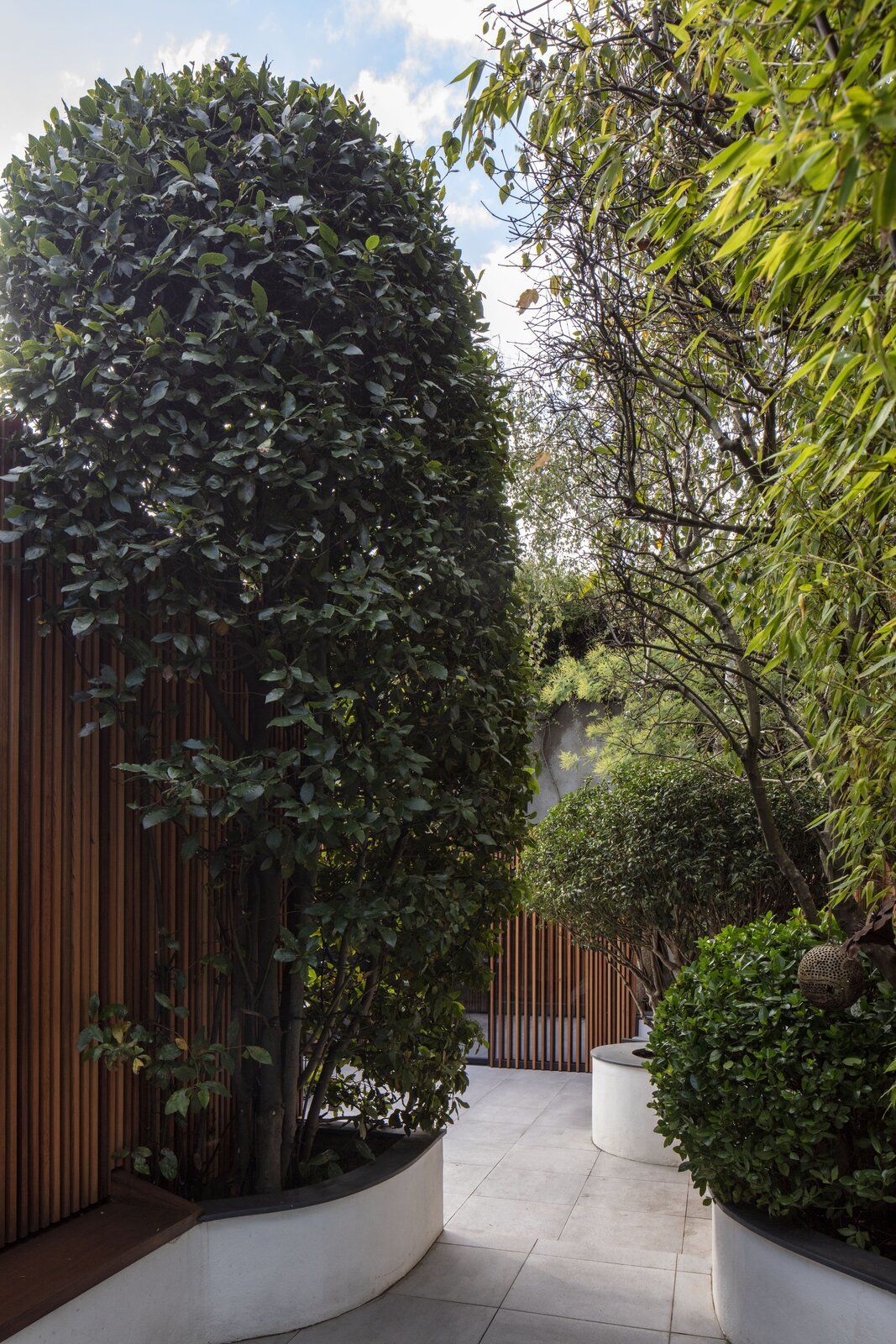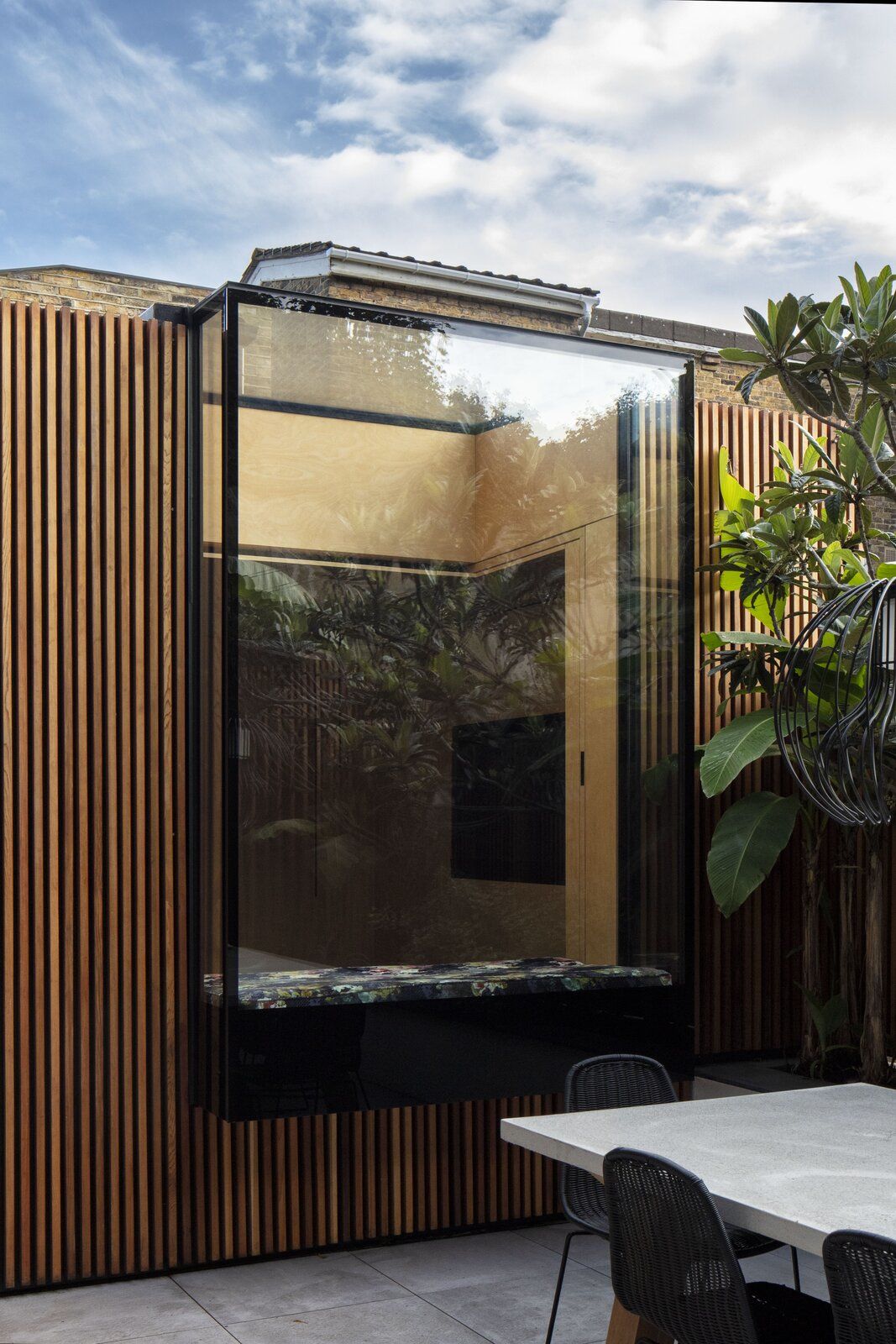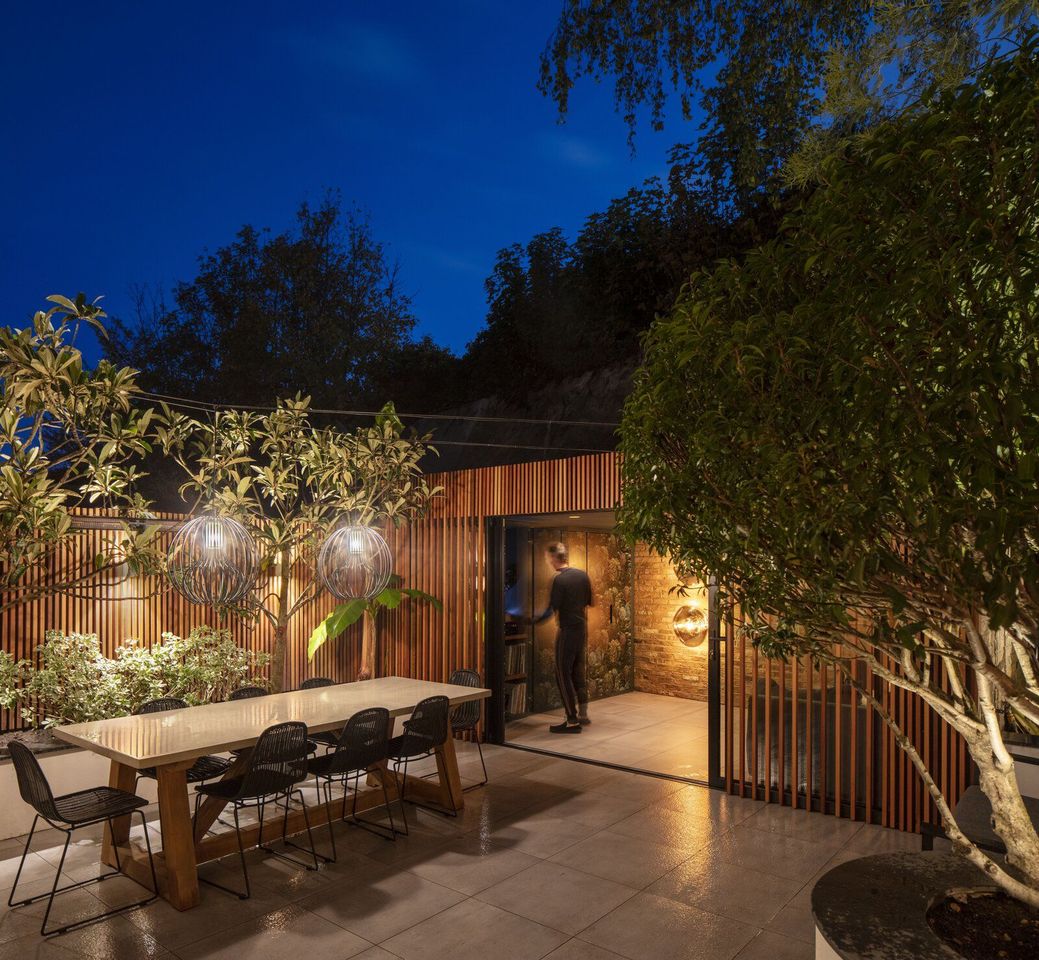 Reflecting on the property since wrapping up construction in 2020, the family has fallen in love with their home again. "How we use the house has changed massively," says Gary. "What's great is that I never used to be here and now all of a sudden, partly due to lockdown but also because we now have all this well-designed space, we are spending more quality time together as a family."