Starting well before 2020's COVID-fueled explosion of outdoor dining—but even more so since—gardener Thomas Little of Urbangreen has been quietly celebrated in New York City for the arresting displays of curbside foliage he orchestrates for an impressive list of the city's most design-forward restaurants and hotels. Patrons at the likes of Daniel Rose's Le Coucou and Andrew Carmellini's Lafayette have found themselves immersed in visions of horticultural fantasy on the way to and from their dining tables.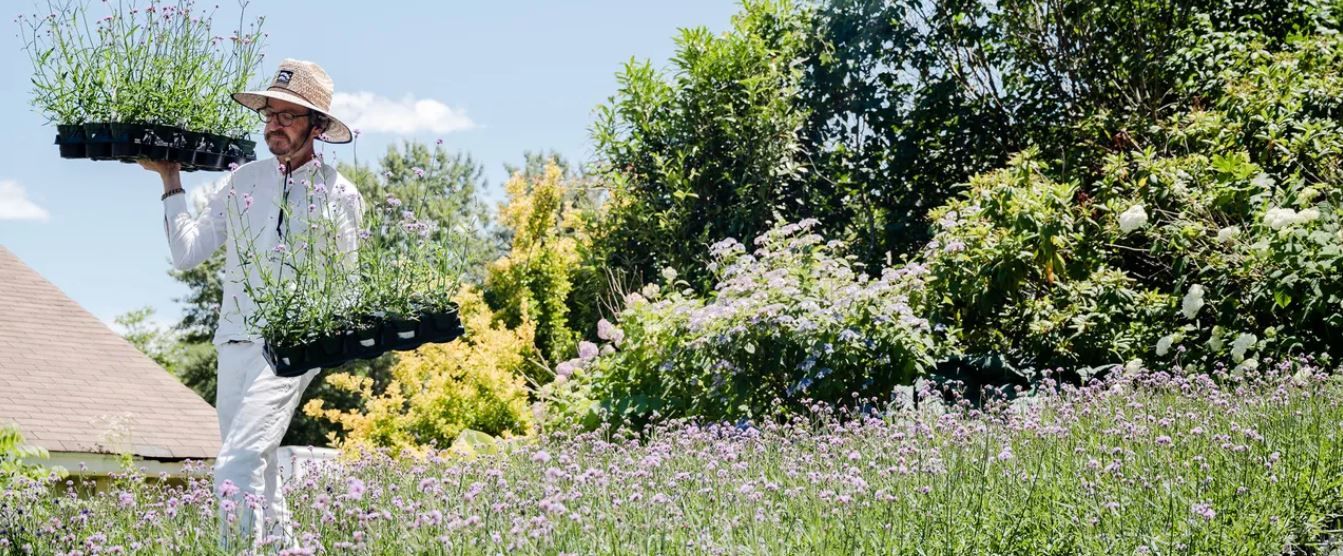 Packed, shaggy, and at times more than a touch anarchic, Little's container gardens burst out of their allotted limits, invading the sidewalk with arabesques and flourishes of concentrated life force. Look closely and you may see a spiral of sweet potato vine climbing up from an empty tomato can or a spray of castor bean emerging from a scavenged basket or rusty pail, as if the vegetable world is finding unlikely sustenance in the detritus of everyday life.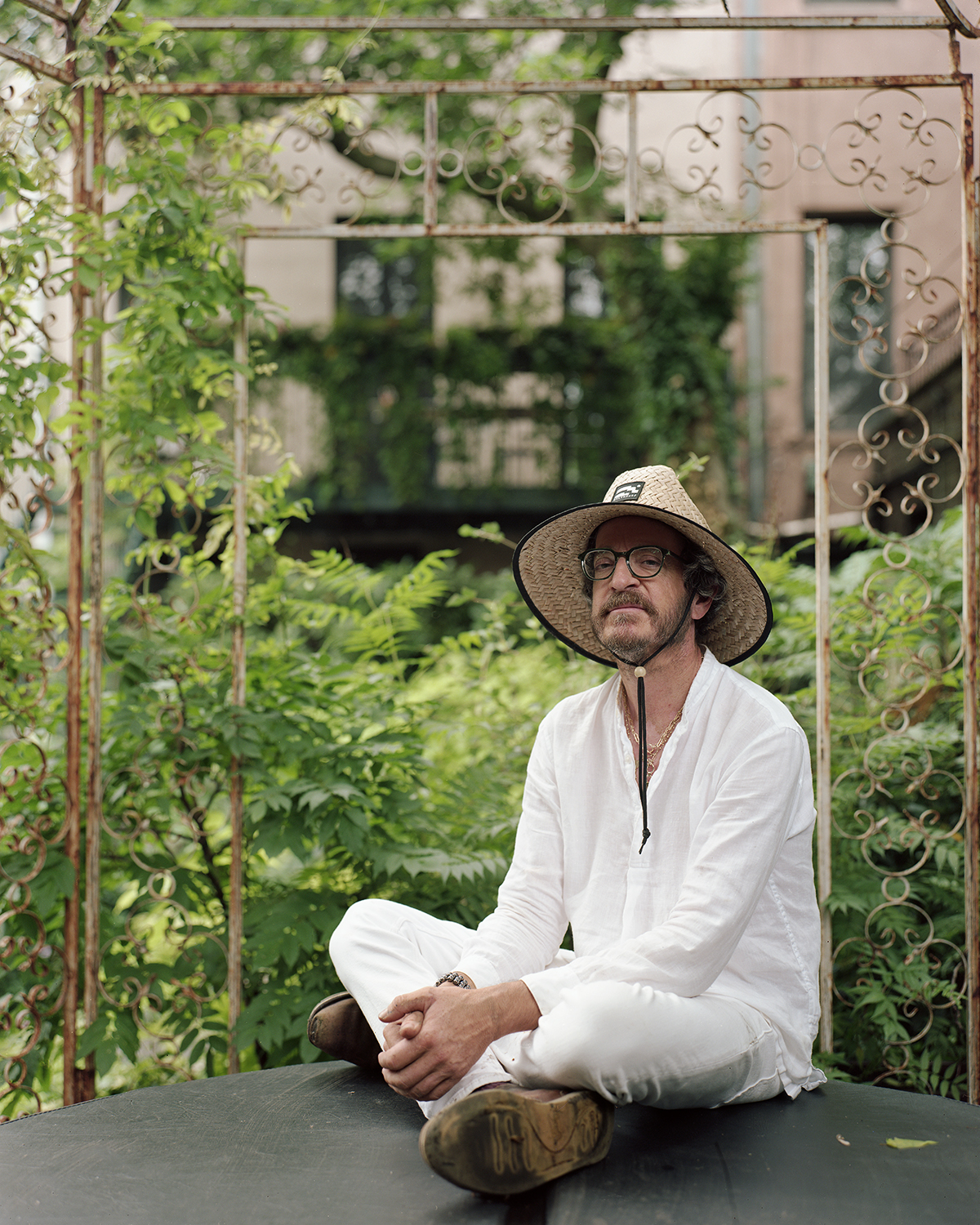 As a child, Little recalls, "I was instantly fascinated by the fact that something so tiny" as a seed or sprout "could get so huge in a couple of months. So a perennial preoccupation in my work is the idea of scale and verticality and things too large for the space." He delights in the overlooked, the humble, and the unshaped combined en masse to engender a sense of delicious abundance (his company's website terms it "managed chaos"). No surprise, then, that he has been brought in repeatedly to collaborate with design professionals such as John Derian or Robin Standefer and Stephen Alesch of the AD100 firm Roman and Williams, who put a premium on work with distinctive, individual character.

For anyone who might wish to try out his brand of romantic placemaking in residential spaces where a bit of living greenery would be welcome—a front stoop, a roof deck, a suburban courtyard, porch, or patio—Little is more than happy to share the recipe. He distills his practice into six fundamental points:


1. Make it personal.

"I think it's very important when you're creating a space to consider the style of the home and the people who inhabit that home," he says. "Choose things to go into the garden that speak about you and your story."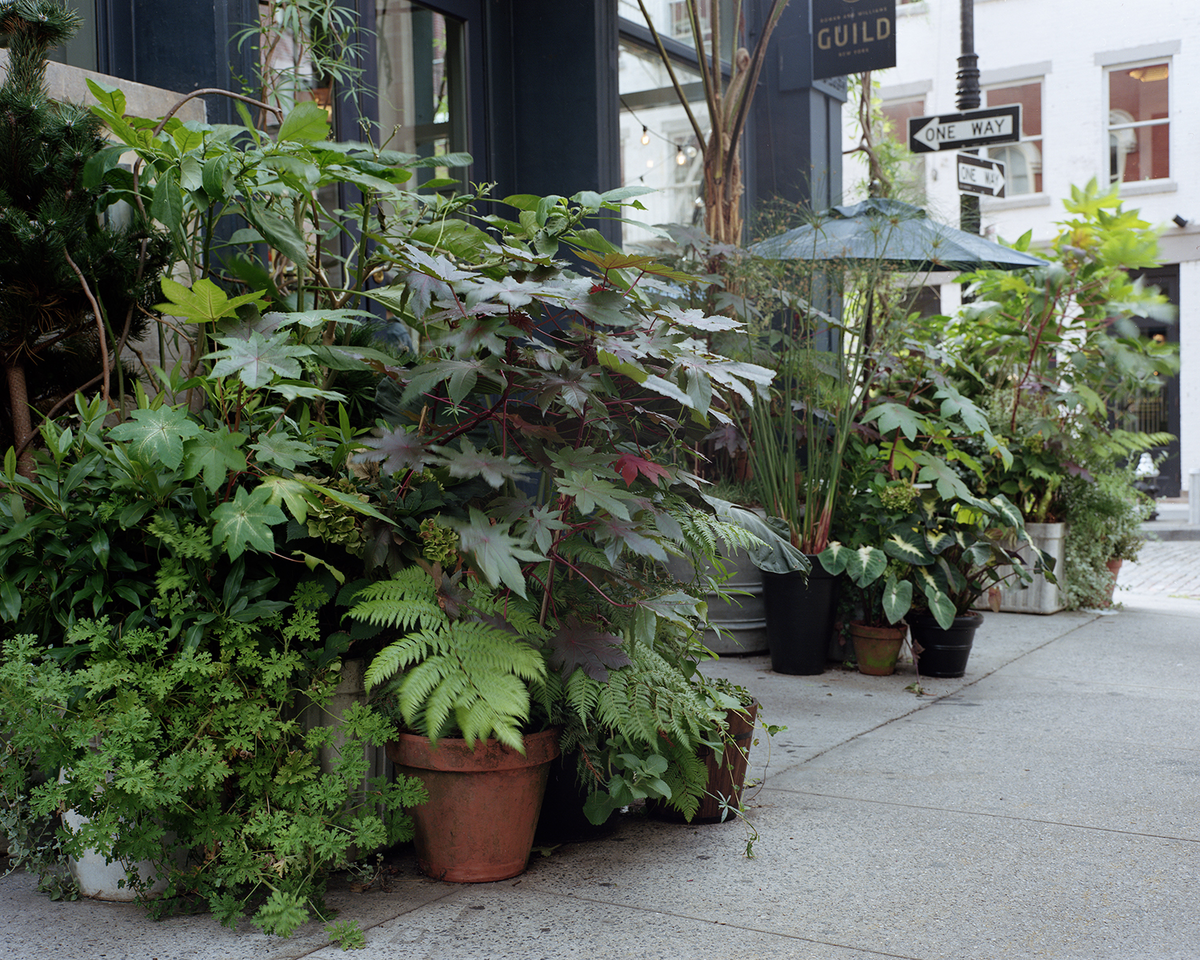 2. Do your research and find plants that are happy in pots.

"You have to think realistically about what's going to do well in the space, light, and access to water that you have. Don't try to grow a eucalyptus tree in a whiskey barrel." Maintenance considerations are especially important: "Containerized gardens require religious watering. Depending on the plant choices you make, this could be up to twice daily in the hottest part of summer. Plants that grow older and bigger in their pots require even more support—regular fertilizing and more water as their root systems develop."


3. Don't be afraid to overplant.

Following the famed English gardener Penelope Hobhouse, Little advises that plants in containers can be crowded much closer together than they would be if rooted in the ground. "That's what actually pushes them up and out and gives you a sense of bounty," he asserts. "And I think bounty is a really big reward we all seek in gardening."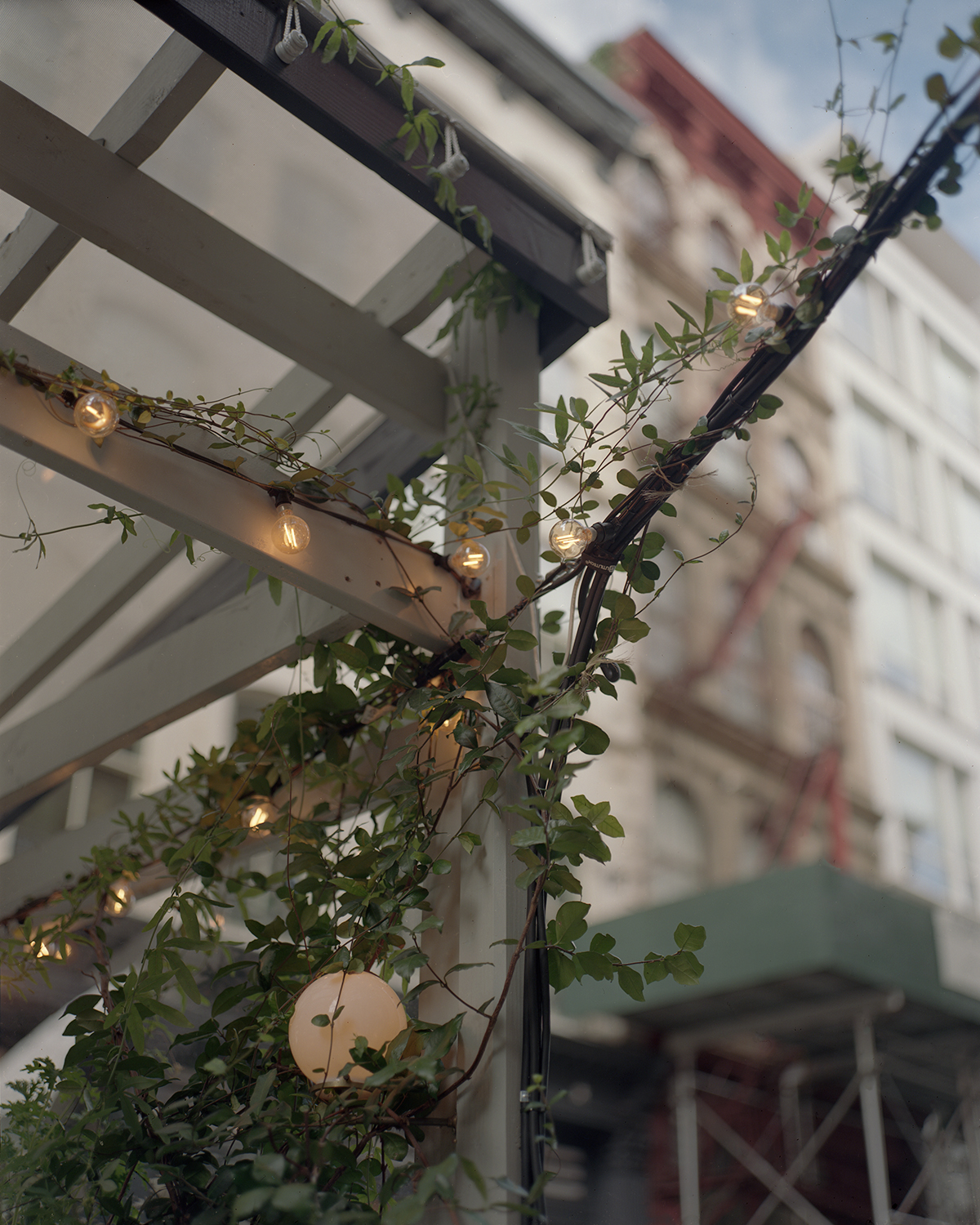 4. Make the most of plants that want to grow vertically.

"Those could be very fast-growing annuals, like morning glory and passion flower, or slower plants that return year after year, like grapevine and kiwi," he notes. Going high is "a way of getting things up and off the sidewalk or your front lawn—maintaining as much space as possible for yourself, but still making this very dramatic and beautiful thing."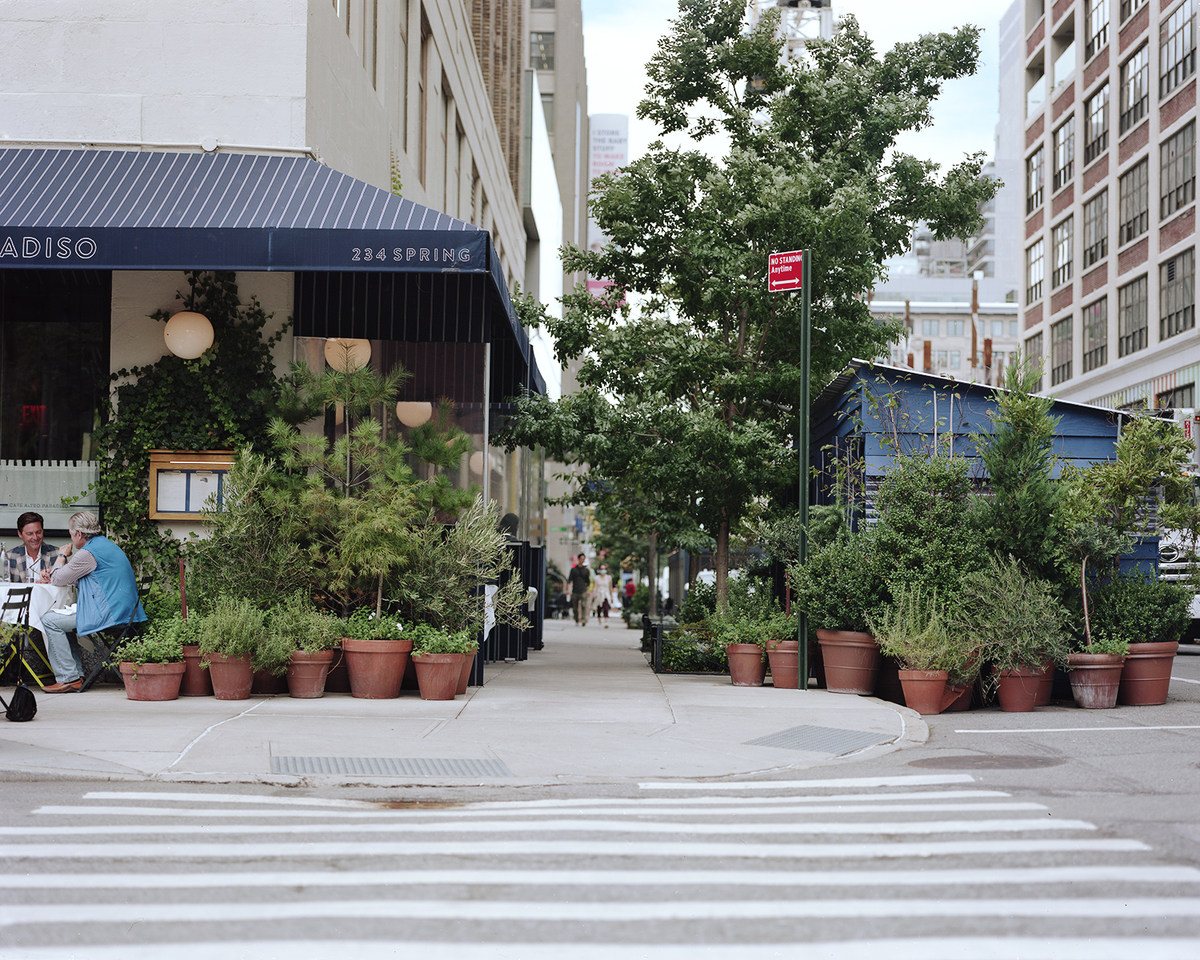 5. Mix different types of plantings.

"Have a certain percentage be evergreen, so that they endure through winter and have a presence. A certain percentage should be annuals, because they grow fast and give a kind of volatility and movement and brightness. And then, if you can, incorporate native species in some way, because natives belong here and have a lower environmental impact. It's a way of doing what you're doing and enjoying it, but being less of a burden to the earth."


6. Don't be shy with container choices.

Little feels that "we're programmed to buy everything," which leads to "a kind of sameness." Therefore, "use as many found objects for containers as you can, because, again, you're doing something that's respectful to Mother Earth. You're upcycling things that we've lost interest in, highlighting them and making them shine." (Including items you already have also helps up your installation's individuality quotient.)

Meditative and soft-spoken, the Brooklyn-based gardener nevertheless projects a firm sense of mission. In the wake of the coronavirus and in an era of global warming, Little believes, the simple act of growing something can reinforce our empathetic connection with the wider world. "Create something that isn't a drain on the environment," he urges. "Something that's beautiful, right at your front door. Something that impacts you immediately."