Designed by Shanghai–based Bengo Studio, the Qiyunshan Tree House is nestled between a winding mountain road and the dense surrounding forest. With just seven rooms in total, this small resort hotel features two private bedrooms and bathrooms for individual guests, along with a communal living room, reading room, and roof deck. The irregularly stacked spaces are connected by a central spiral staircase, affording guests with access to 360-degree views.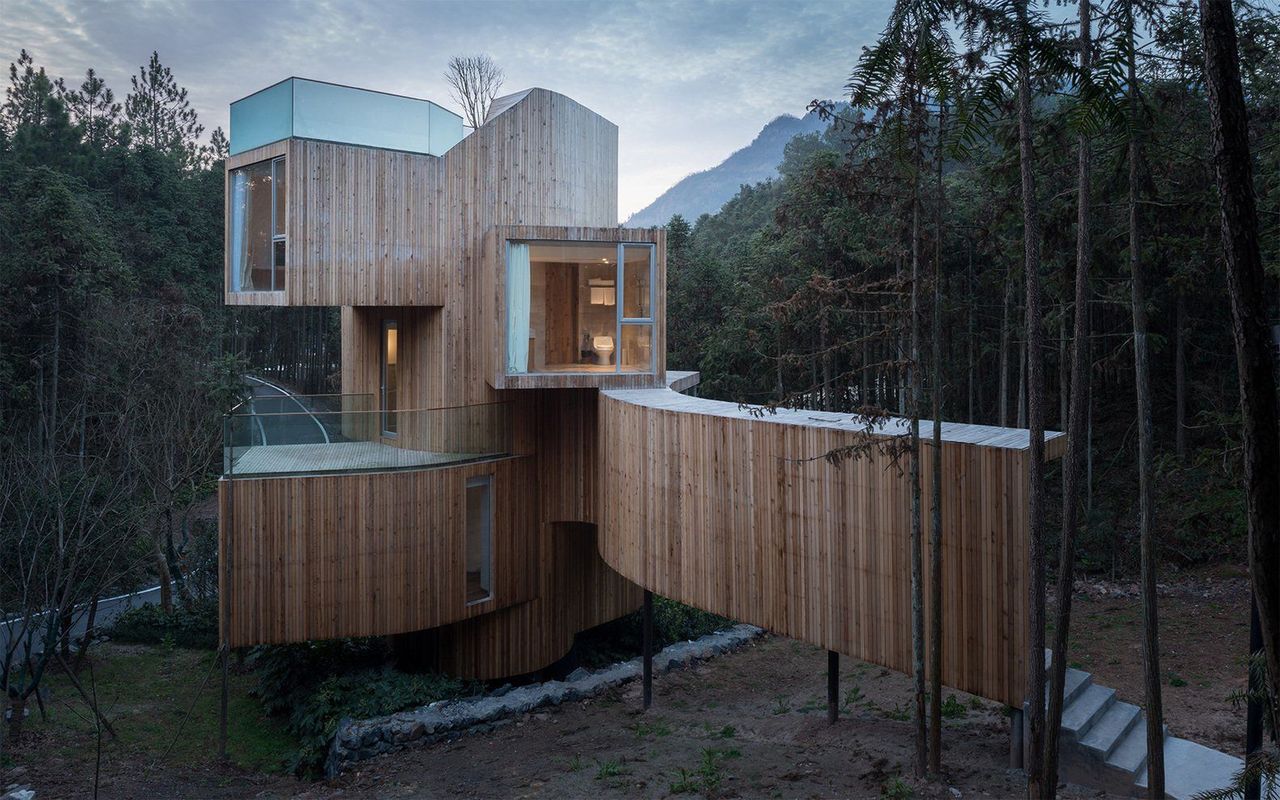 The exterior is vertically clad in timber to complement the spiraling design and surrounding red cedar trees.

With approximately 1,300 square feet of living space, each room features floor-to-ceiling windows overlooking the landscape. The split-level design provides guests with privacy and the opportunity to experience the view at different heights-almost as if they were climbing the surrounding trees themselves.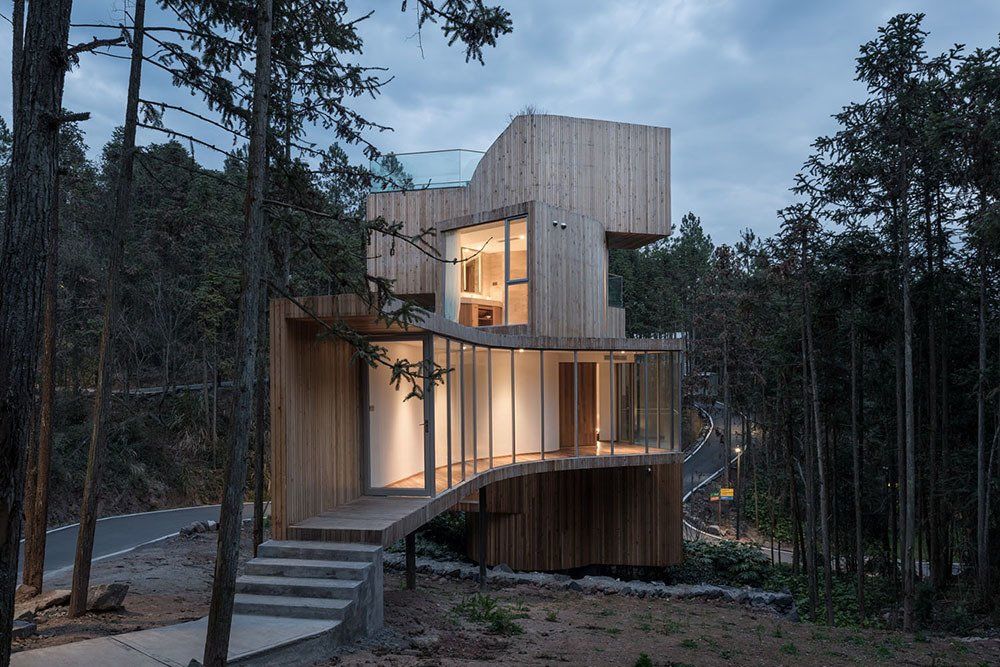 Measuring 36 feet tall, the structure provides guests with intimate forest views without ever surpassing the trees themselves.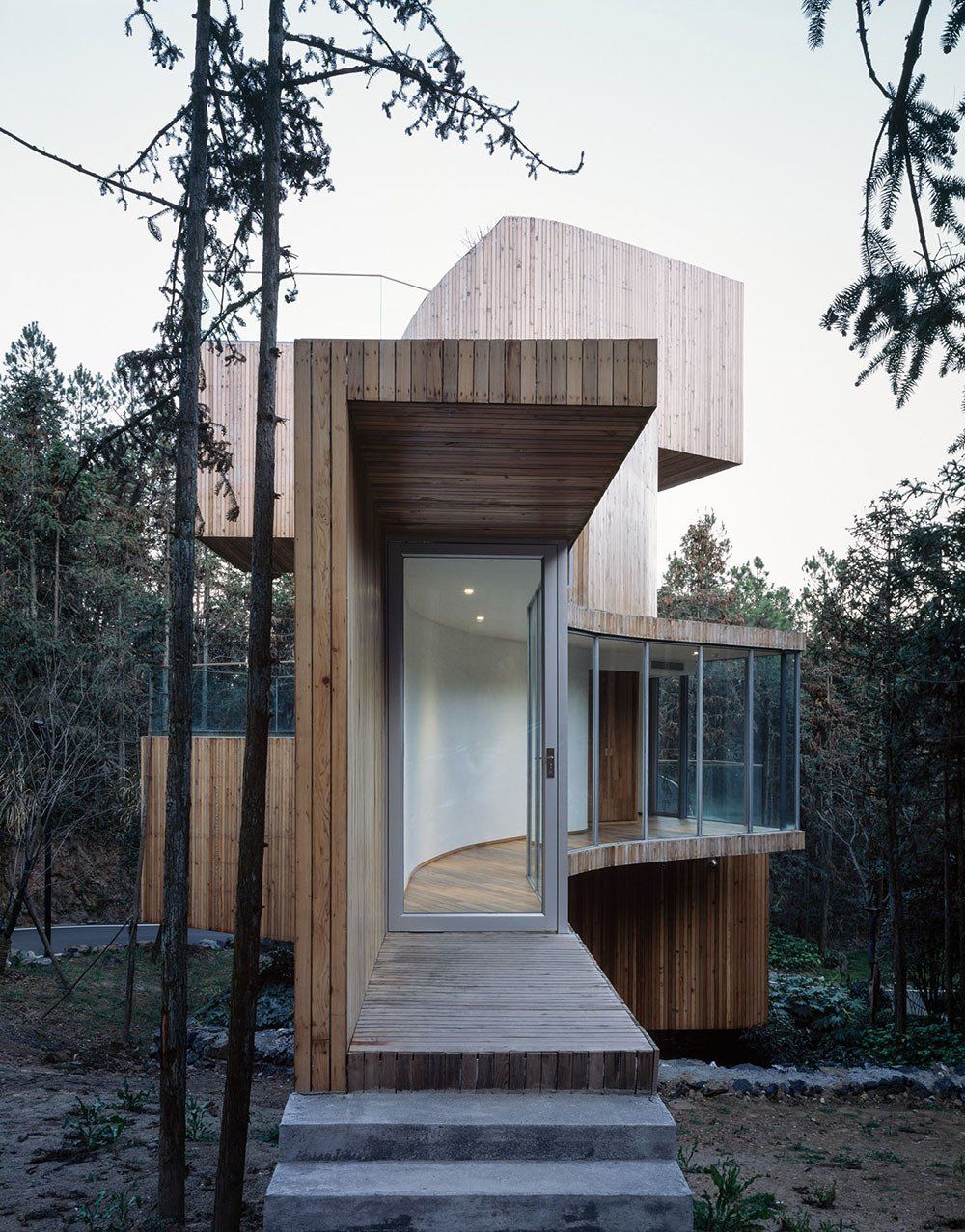 A glass-encased entrance hallway extends outward to meet guests before leading to the central tower and staircase.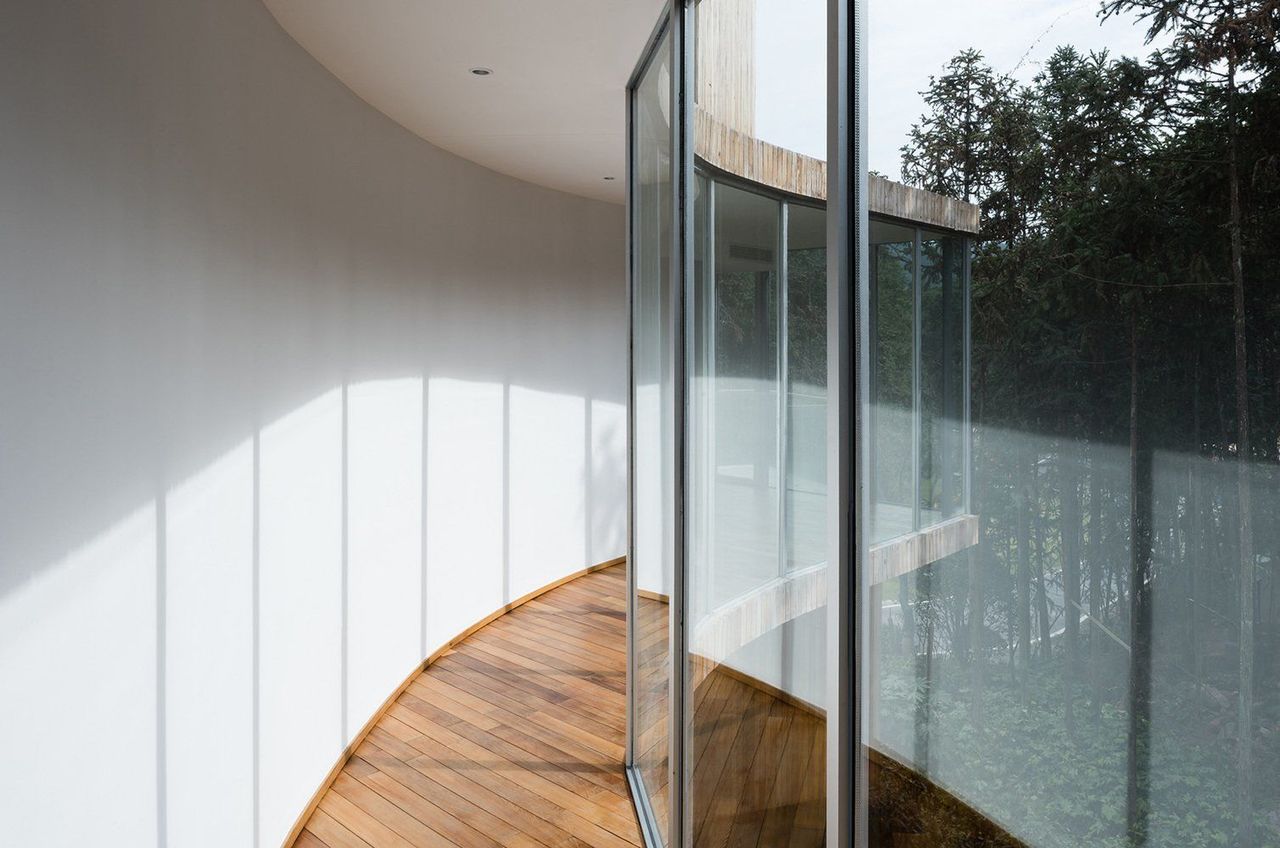 Clean white walls and natural wood flooring redirect guests back toward the outside views.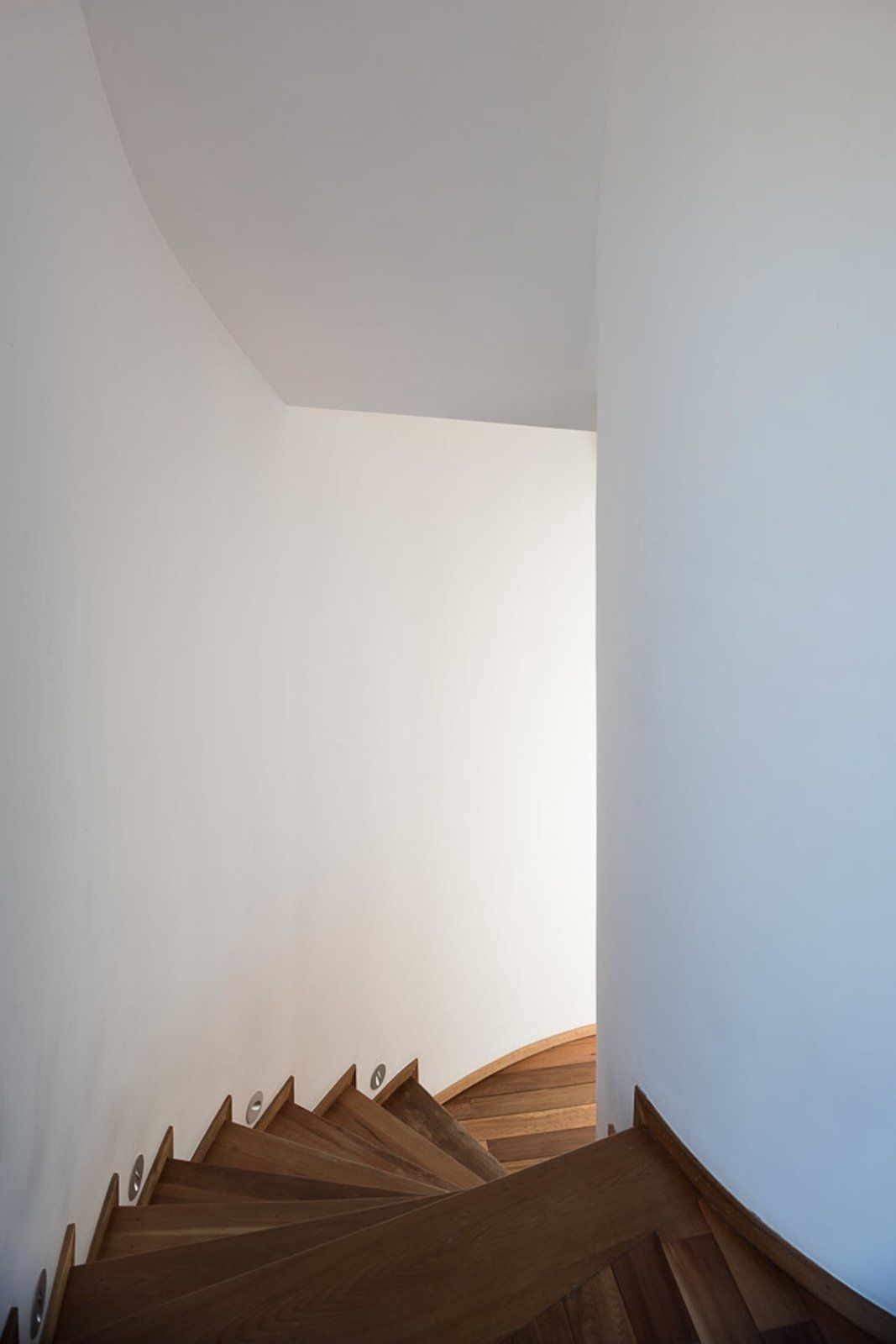 Serving as the structural core, the spiral staircase was built first, before constructing each of the surrounding rooms.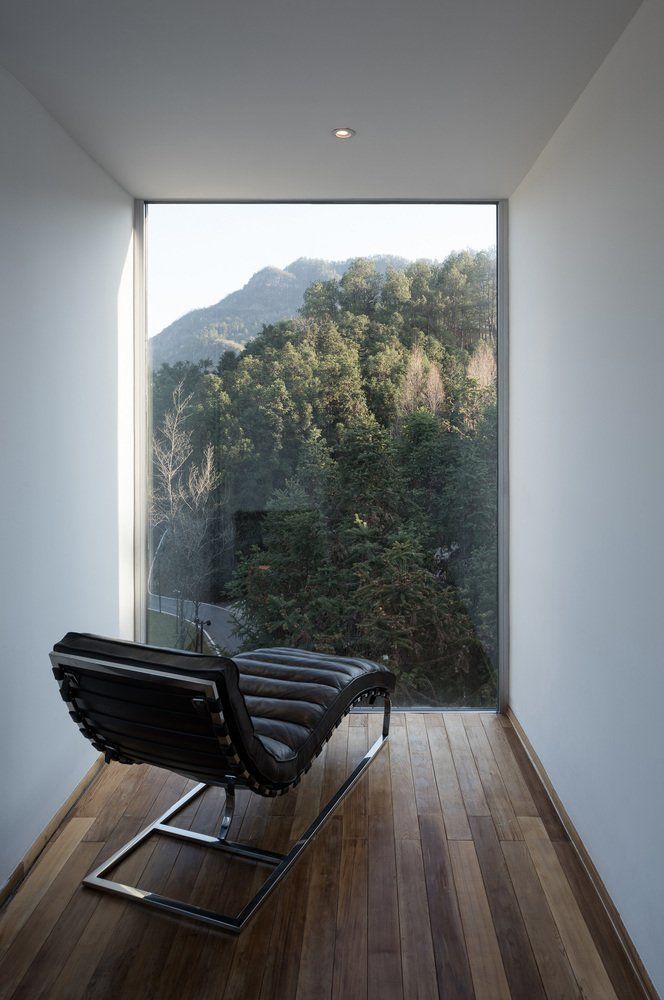 A minimalist reading room sits atop the structure and frames the lush mountain view.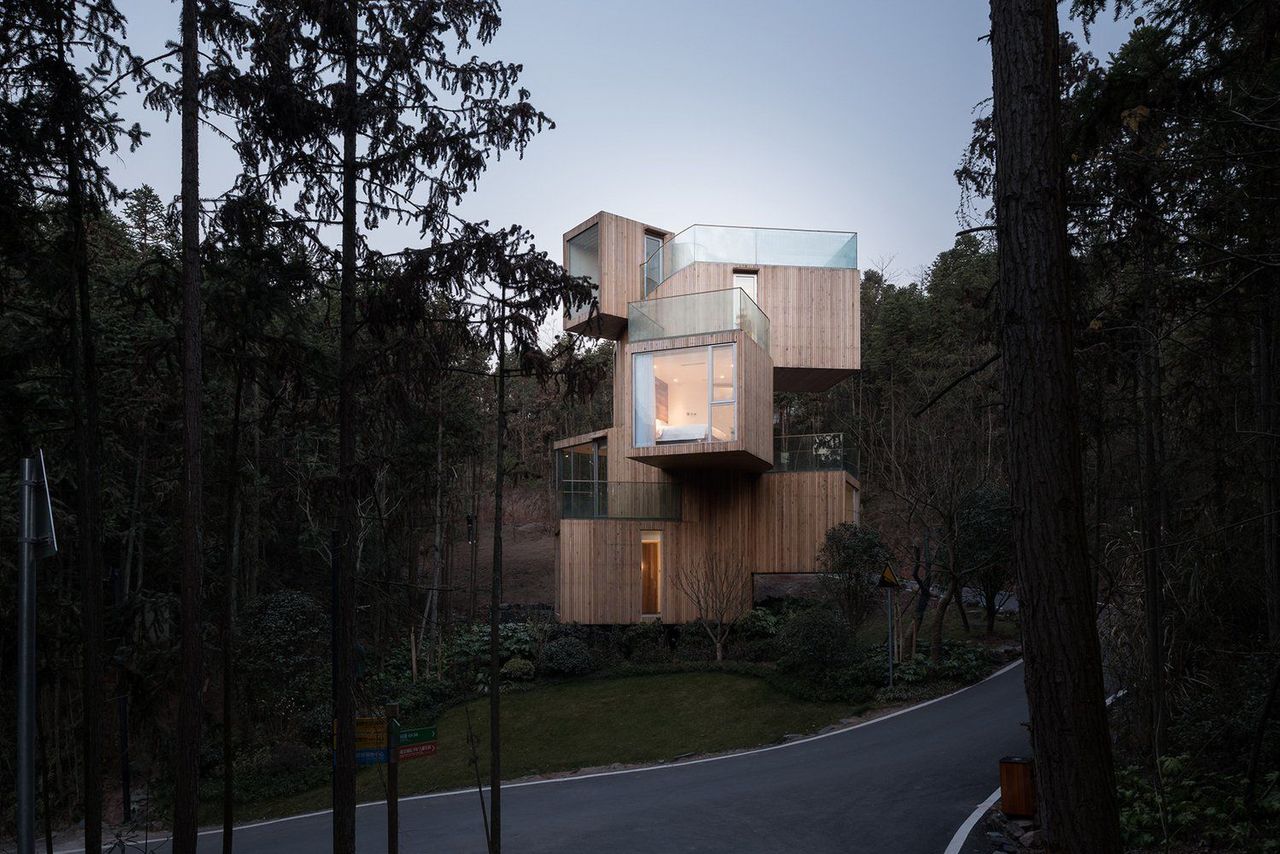 The stacked volumes add a playful element to the overall design.




A rooftop terrace awaits guests at the top of the staircase and provides panoramic views.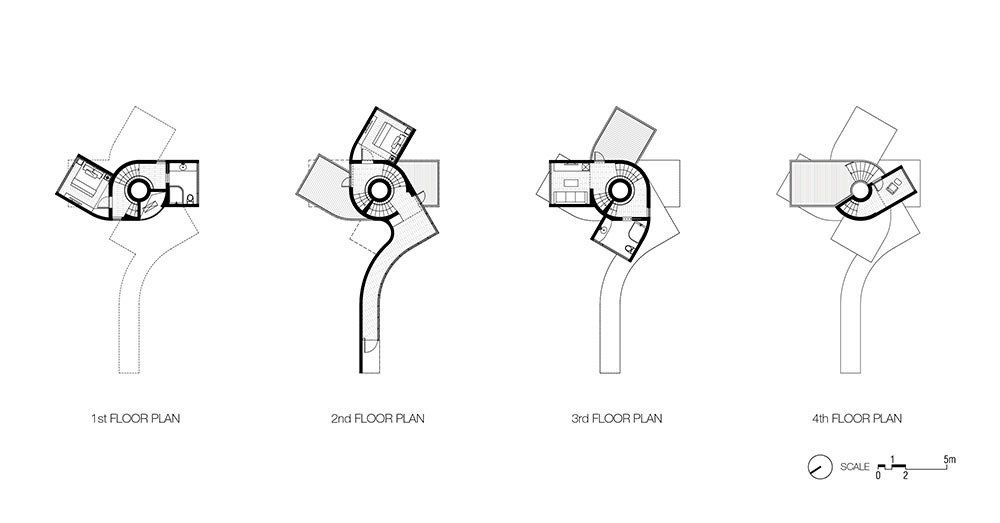 Qiyunshan Tree House floor plan