When architect Johnathon Little and his wife Zoe moved back to England in 2017 after living in Oslo for a decade, the couple decided to channel their newfound love of Scandinavian design into a Norwegian cabin–inspired playhouse for their two young daughters. The idea, which started off as a sketch, evolved into three prototypes for an entirely new venture: Koto, a design startup that produces eco-friendly modular structures.

After a year of designing and producing Scandinavian-inspired prefab homes and cabins, the husband-and-wife duo have come full circle by launching their first children's cabin-a handcrafted playhouse built of locally sourced larch, recycled rubber flooring, and all-natural paints and finishes.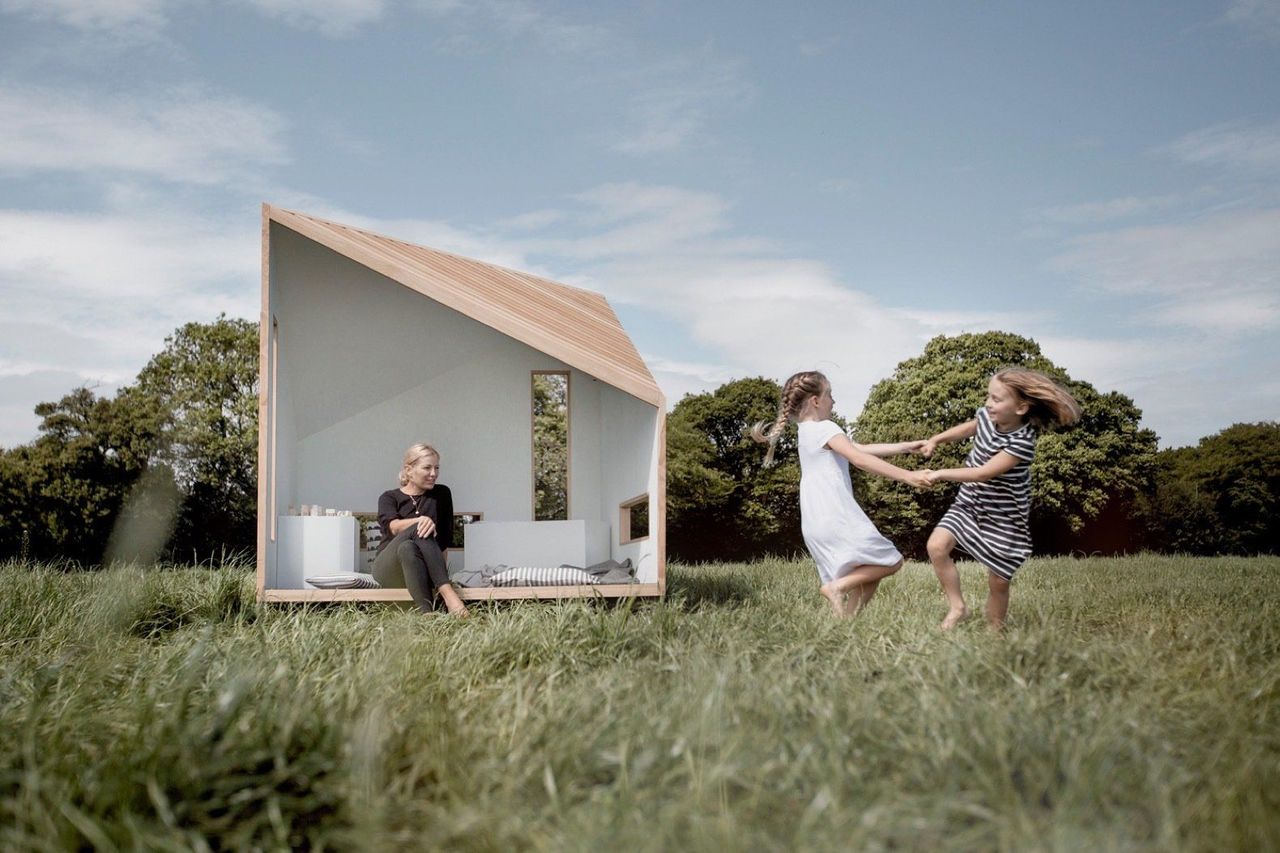 Inspired by the Nordic aesthetic, Ilo is a minimalist, mono-pitched playhouse designed to provide shelter and immersion in nature.

"We wanted to create a space that could be used for reading and play, a space that is left 'open' enough not to feel isolated, but still connected (to us) and very much their own play space," explain the Littles. "We revisited our original play space cabin, made it bigger, and created a flat-pack version here in the UK."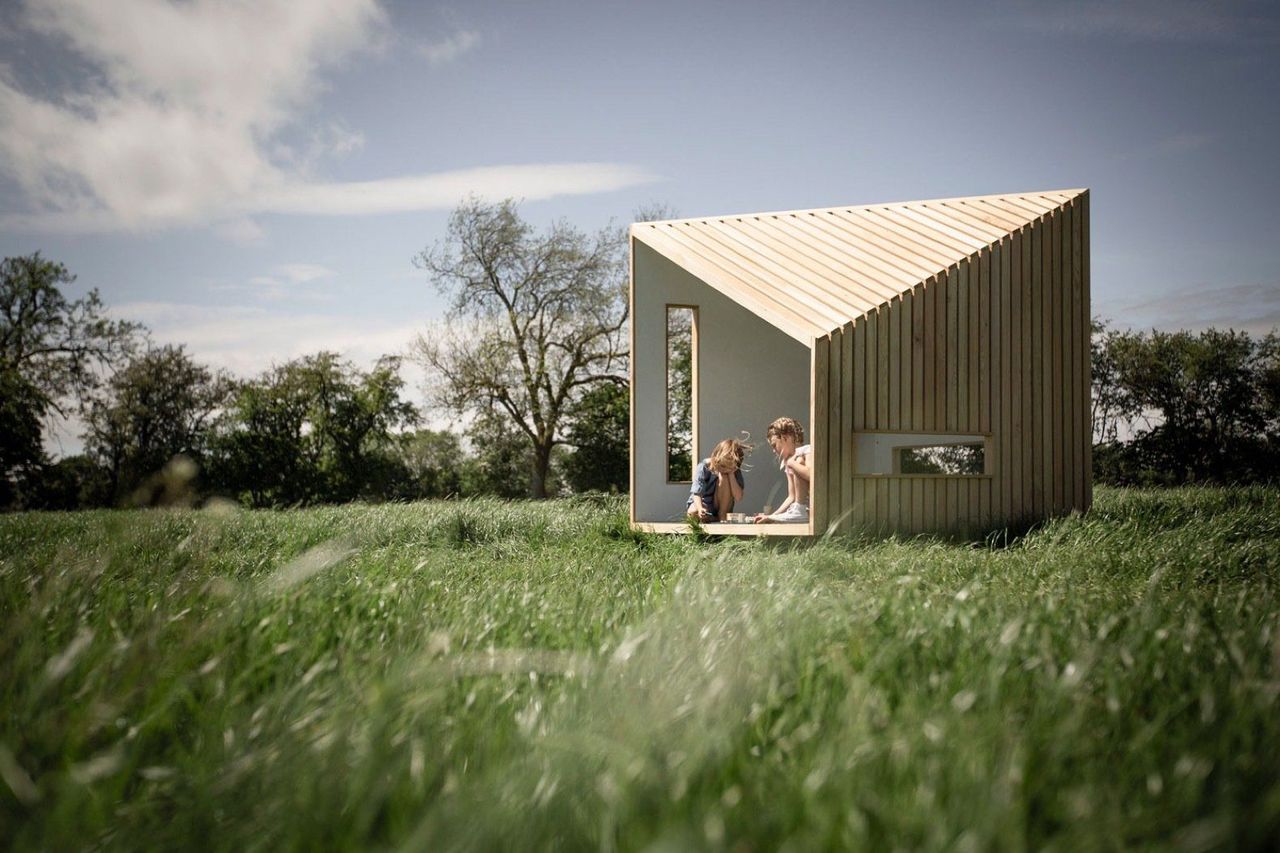 Guided by a sustainable design ethos, Koto created the Ilo playhouse using low-impact natural materials—from the timber envelope to the recycled rubber flooring.

Named Ilo after the Finnish word for joy, the new prefab play cabin differentiates itself from Koto's three early prototypes with its larger size, simplified form, and durable build designed for long-term outdoor use. The playhouse can be ordered fully prefabricated for £6,500 ($7,988), and it can be constructed in a factory in about six weeks.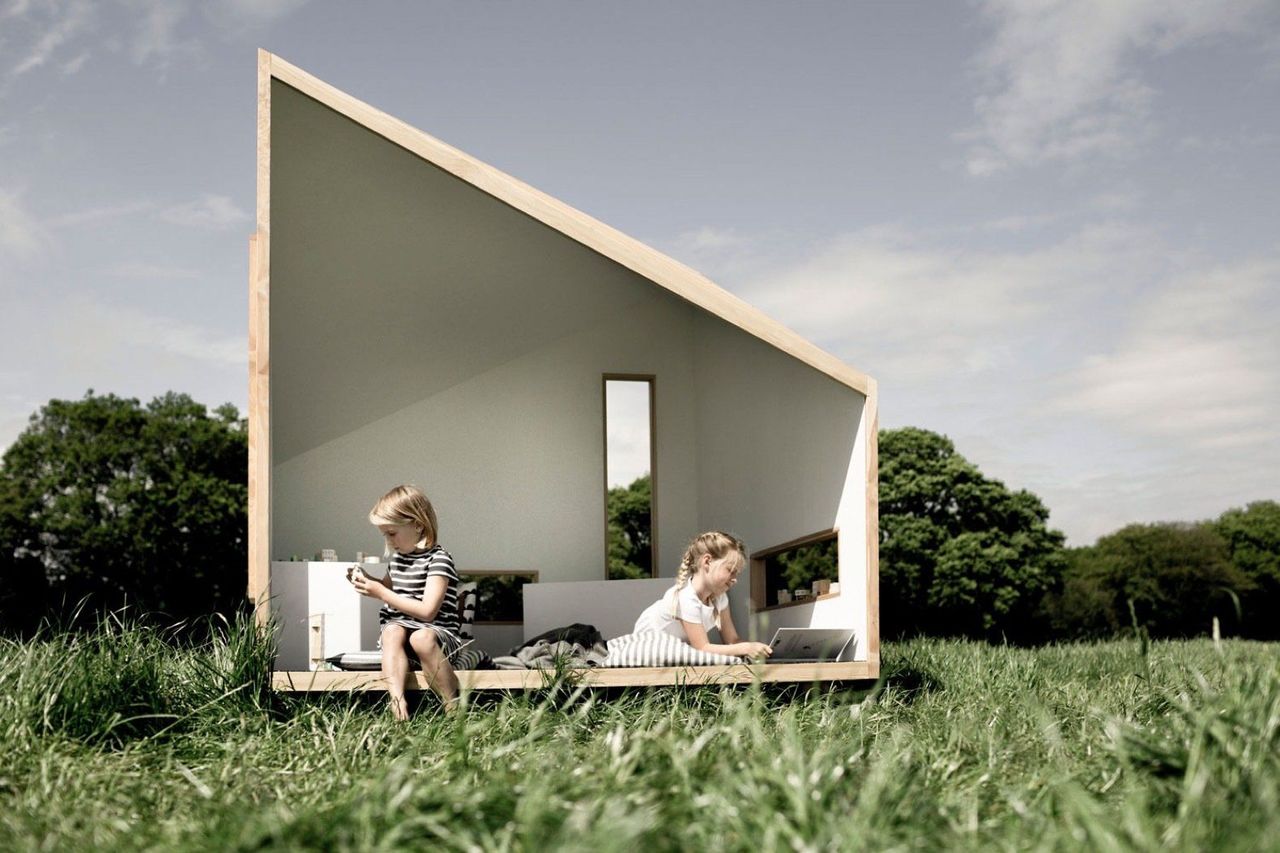 The Ilo Playhouse features a footprint of roughly 42 square feet, and it's approximately 6.5 feet tall at its highest point.

"We believe that prefabrication is the way forward, in terms of efficiency, sustainability, and quality," explains Zoe, who adds that Koto also has a manufacturing partner in Los Angeles. "The majority of the work takes place off-site, in and out of our workshops. This controlled environment enables complete accuracy, and it's sheltered from the elements, ensuring our master craftsmen have total control over the airtightness and energy efficiency of the structures."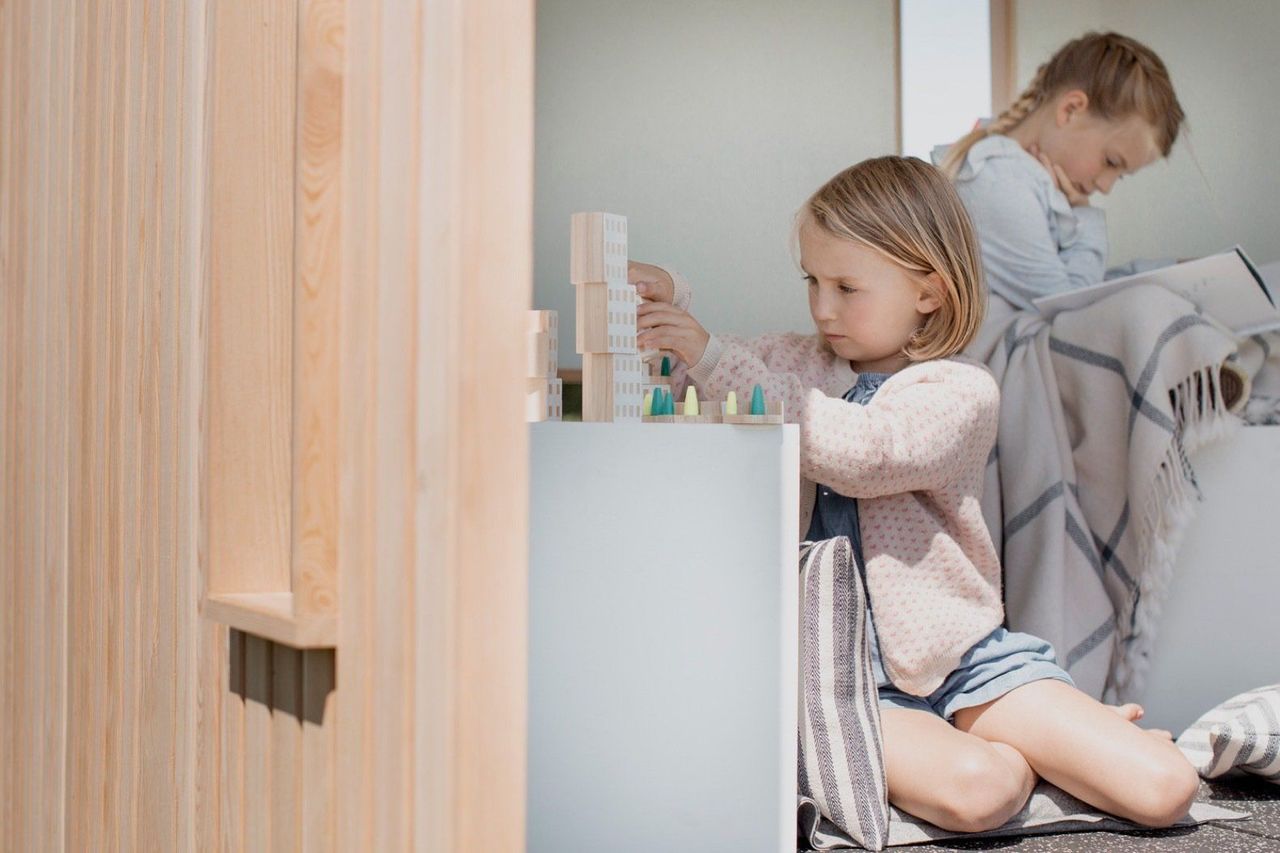 The internal walls are made from marine plywood finished with waterproof and UV-proof natural paints.

"The controlled conditions within a factory mean a better quality of finish can be achieved-and with fewer defects. Once air and watertight, the structures are finished outside. Services can be tested within the factory prior to the units being dispatched, giving our clients complete reassurance when the Koto lands on-site."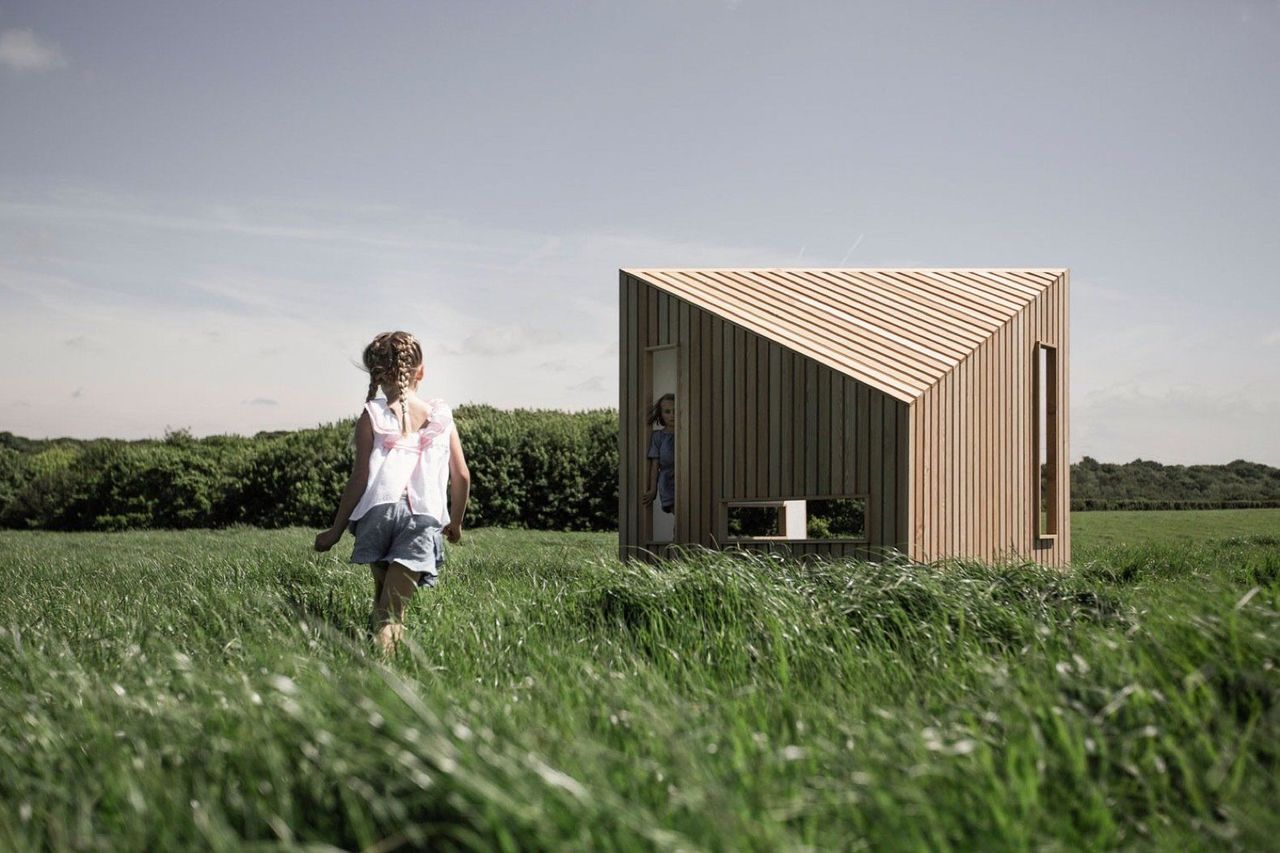 "Putting all the detail and quality of a full-size building into a mini playhouse takes skill and time," says Zoe. "There are also some fairly complex joints, for example where the roof and the walls meet."

The Ilo playhouse is available for worldwide sales, and it's delivered fully prefabricated. Koto is also in the middle of developing a flat-pack version that will only be available in the U.K.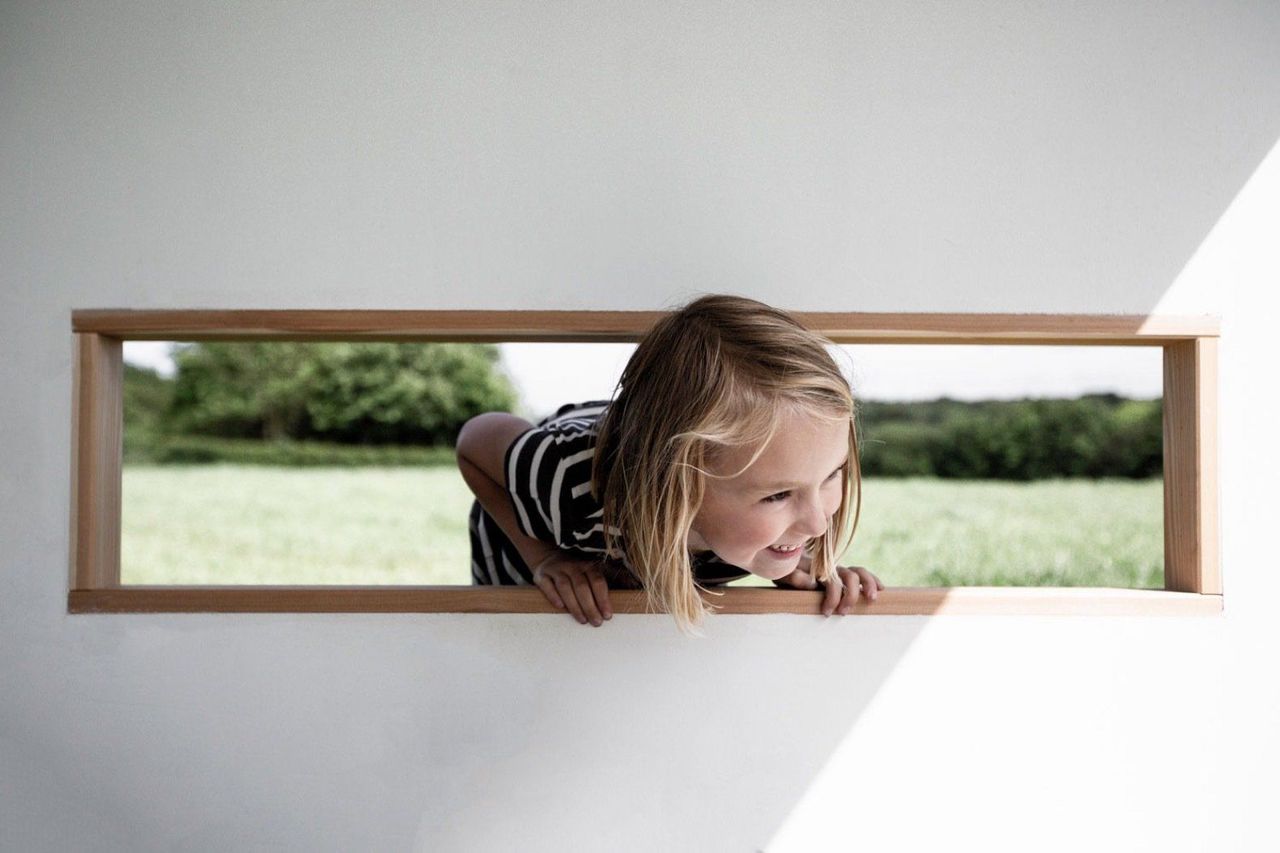 Rectangular cutouts add a whimsical touch to the playhouse.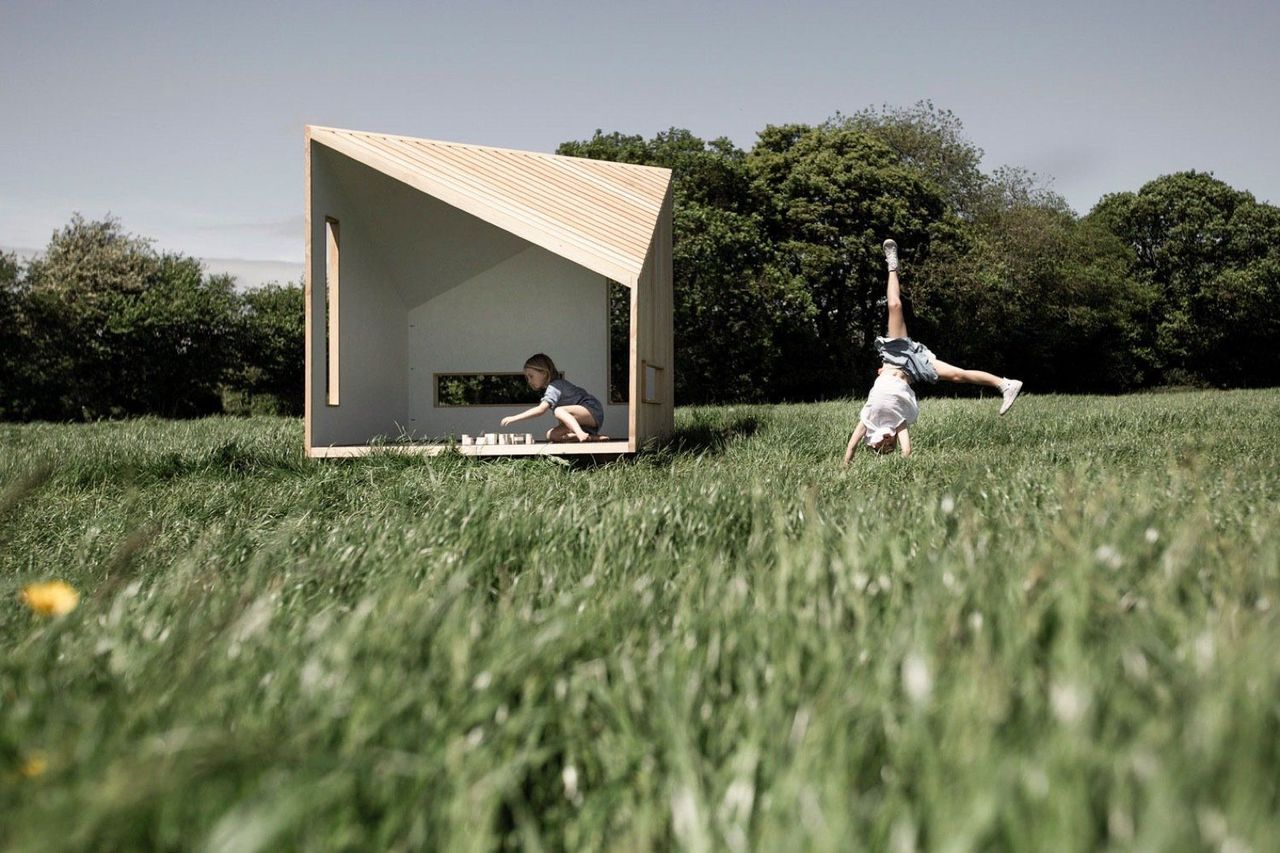 "Our inspiration has been to create a beautiful space that children (and adults) can claim as their own, but also a structure that assumes an elegant and striking sculptural form, for the grown ups," explains Koto.