Whether you've fantasized about owning a private island or are simply itching to go off-grid, this newly listed Maine property may be of interest. Dubbed Duck Ledges Island, the 1.5-acre lot sits between the shores of Maine's Acadia National Park and the Canadian border. It includes a quaint one-bedroom cabin that offers an unparalleled coastal getaway.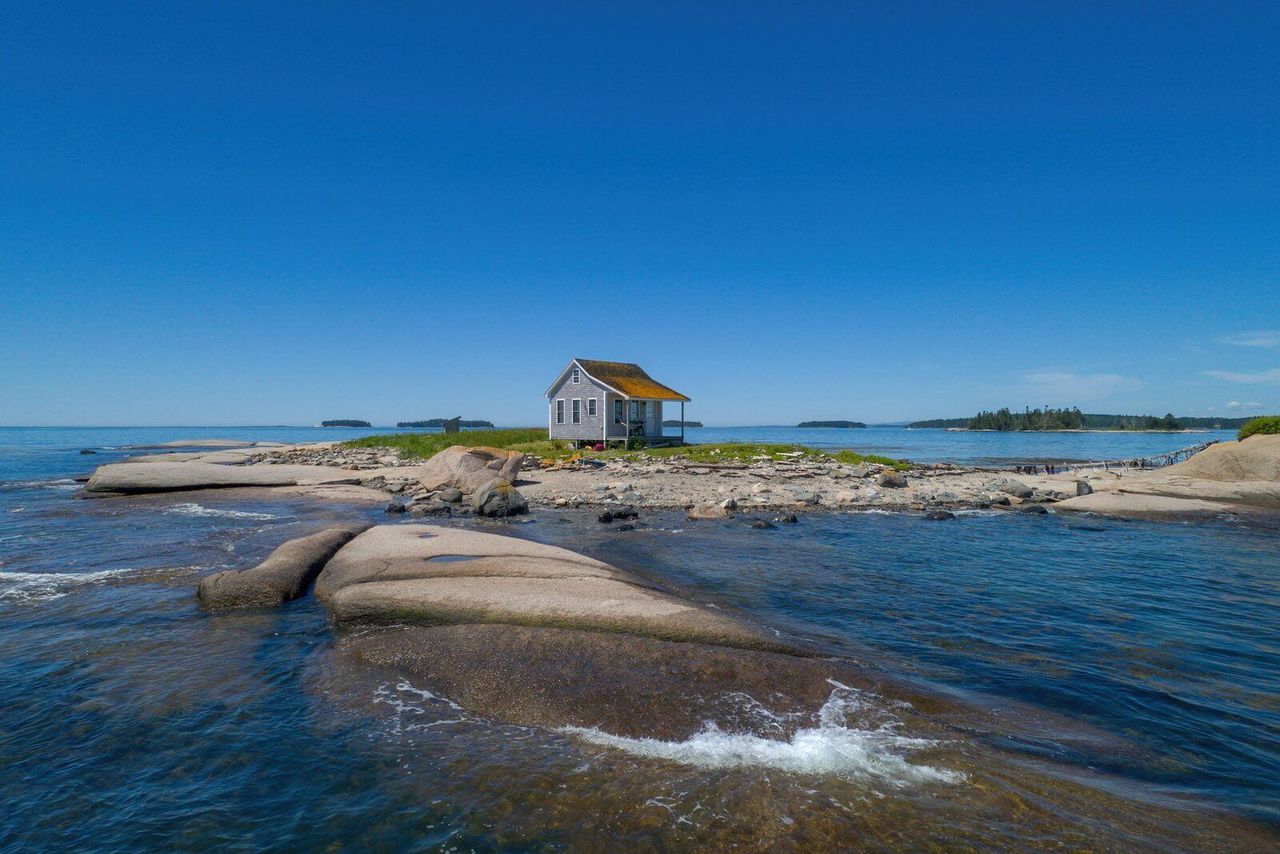 Set off the coast of Maine, Duck Ledges Island can only be accessed by boat, offering a truly off-grid experience.

Built in 2009, the 540-square-foot structure oozes with charm, starting with the swinging hammock on the covered front porch. Inside, the open-plan living space features tall picture windows that offer panoramic views of the oceanic setting.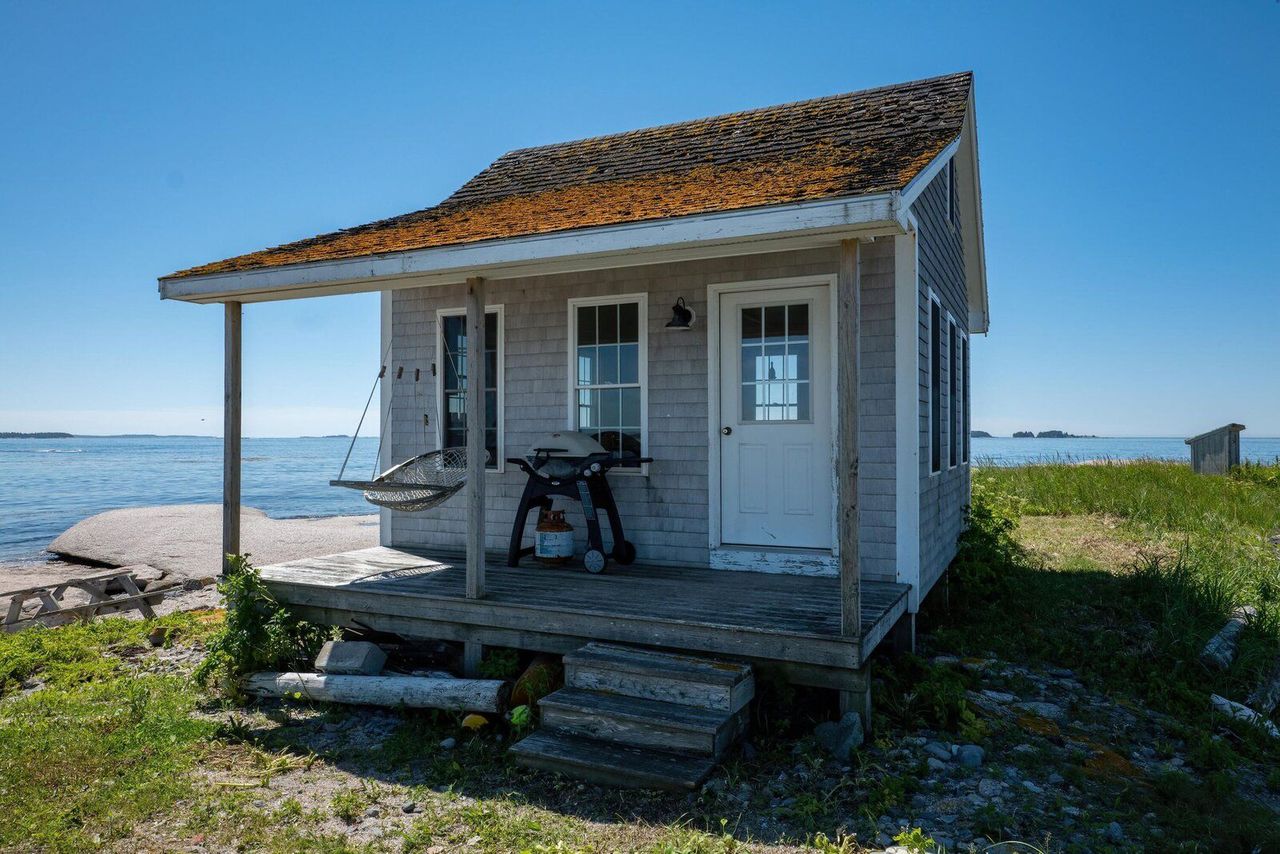 The cottage rests in the middle of the island surrounded by smooth sand and lush patches of grass, which can serve as additional campsites for guests.

The wood-clad walls and timber-framed windows enhance the interior's warm and rustic aesthetic, while the pitched roof elevates the overall sense of space. A wooden ladder provides access to two twin beds on the cabin's upper level.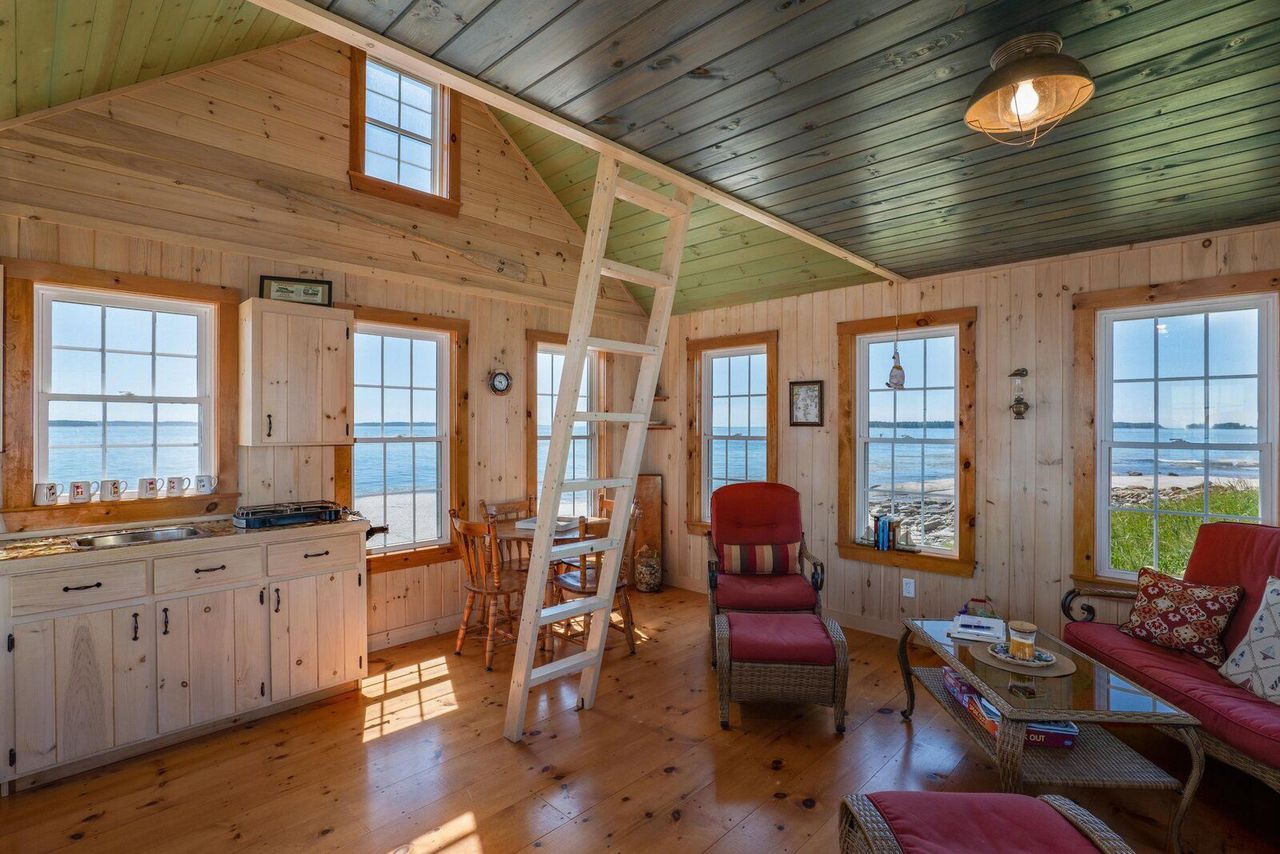 The 540-square-foot structure presents plenty of space to rest and reflect.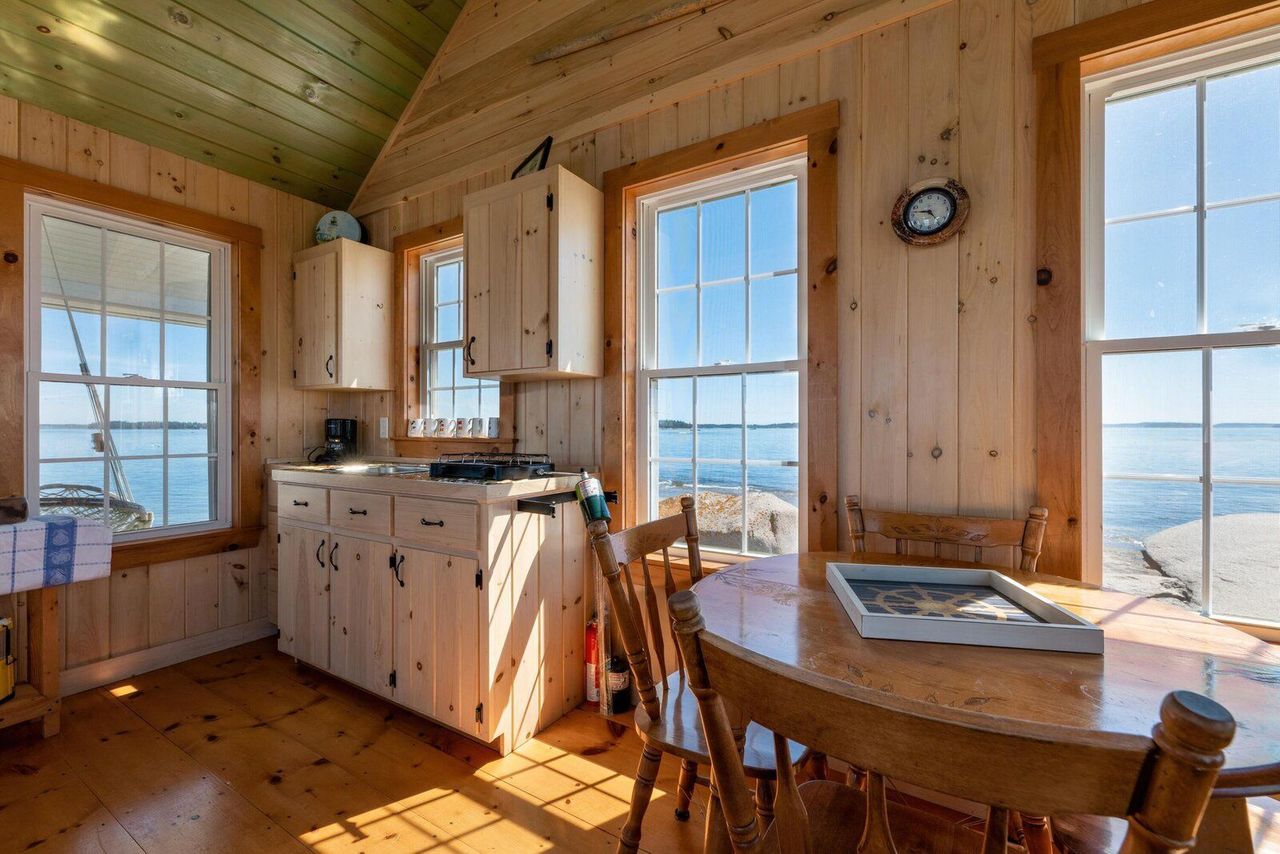 The large picture windows draw ample natural light inside the wood-clad kitchen and living area.

While the tiny cottage has a kitchenette, it lacks an indoor bathroom. However, the property includes a fully equipped outhouse in the backyard.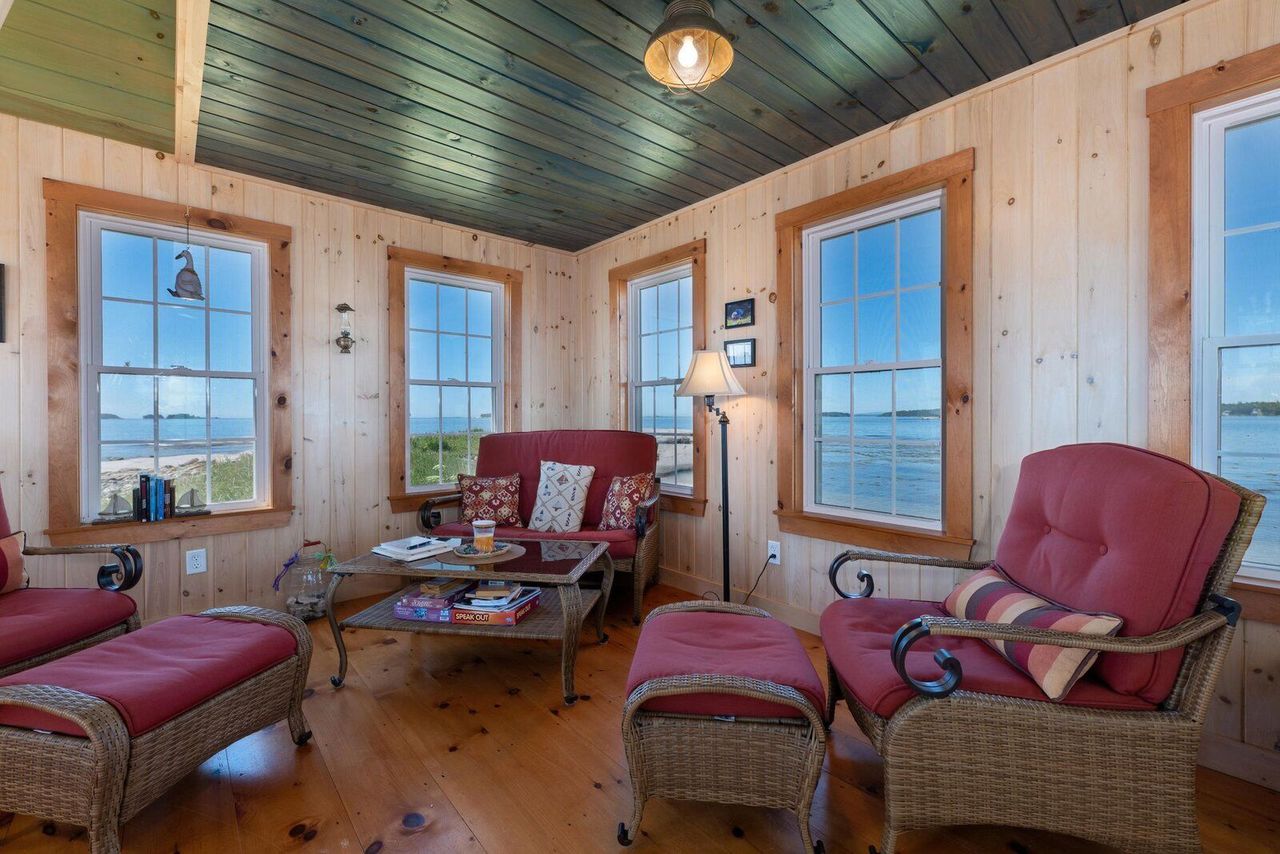 Stained-green wooden panels on the ceiling of the cottage evoke a similar hue to the native seaweed found on Duck Ledges Island.

Duck Ledges Island offers a truly remote escape to nature-the rocky outcrops that surround the island are even known to attract sunbathing seals. "There is no better place to spend the weekend in the world," notes listing agent William Milliken. Scroll ahead to see more of Duck Island Ledges, which is currently listed for $339,000.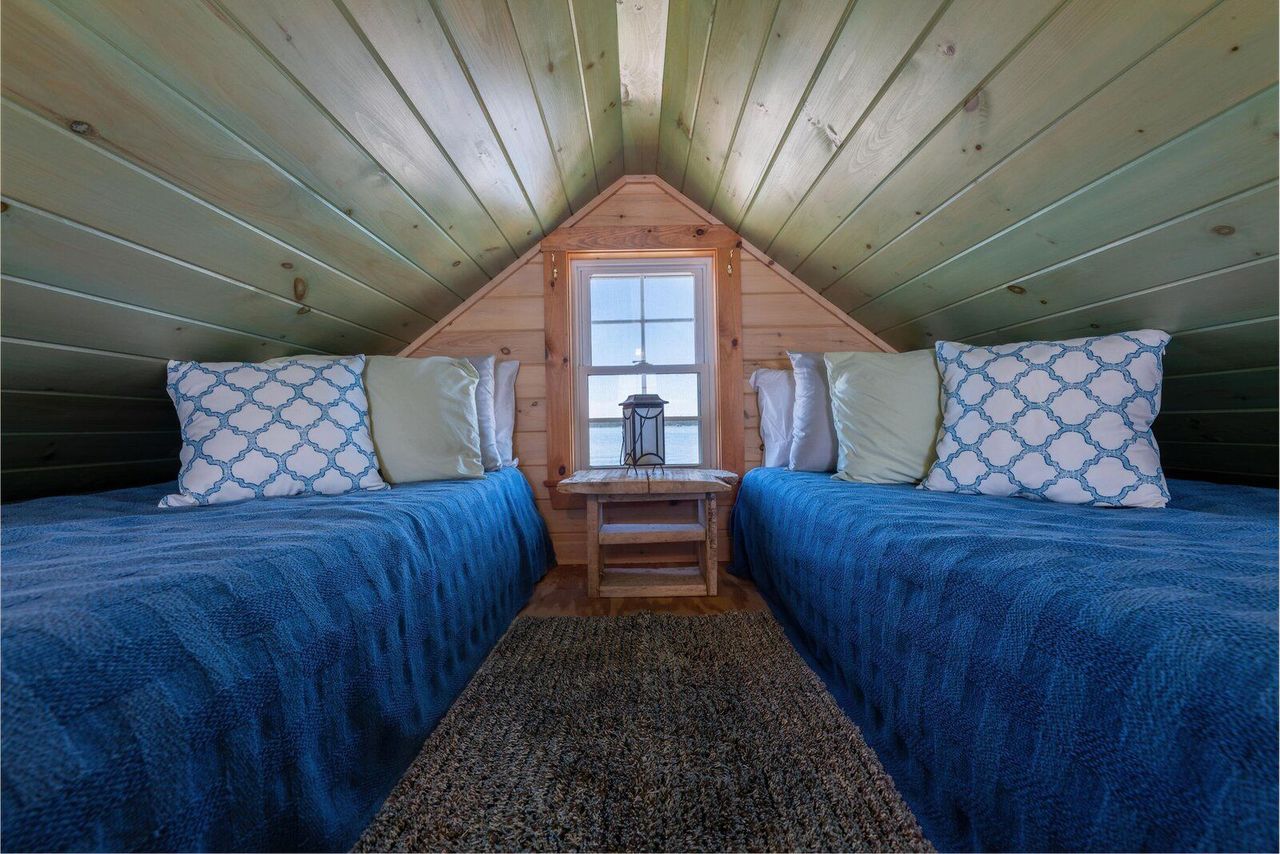 The lofted sleeping area features two twin-size beds.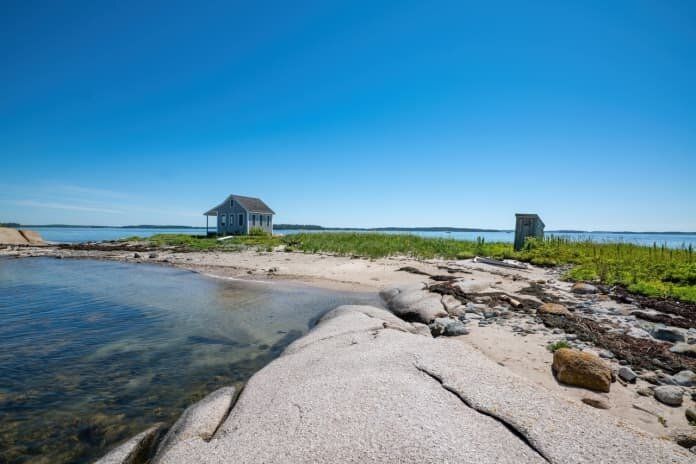 A wooden outhouse sits behind the cabin on the remote islet.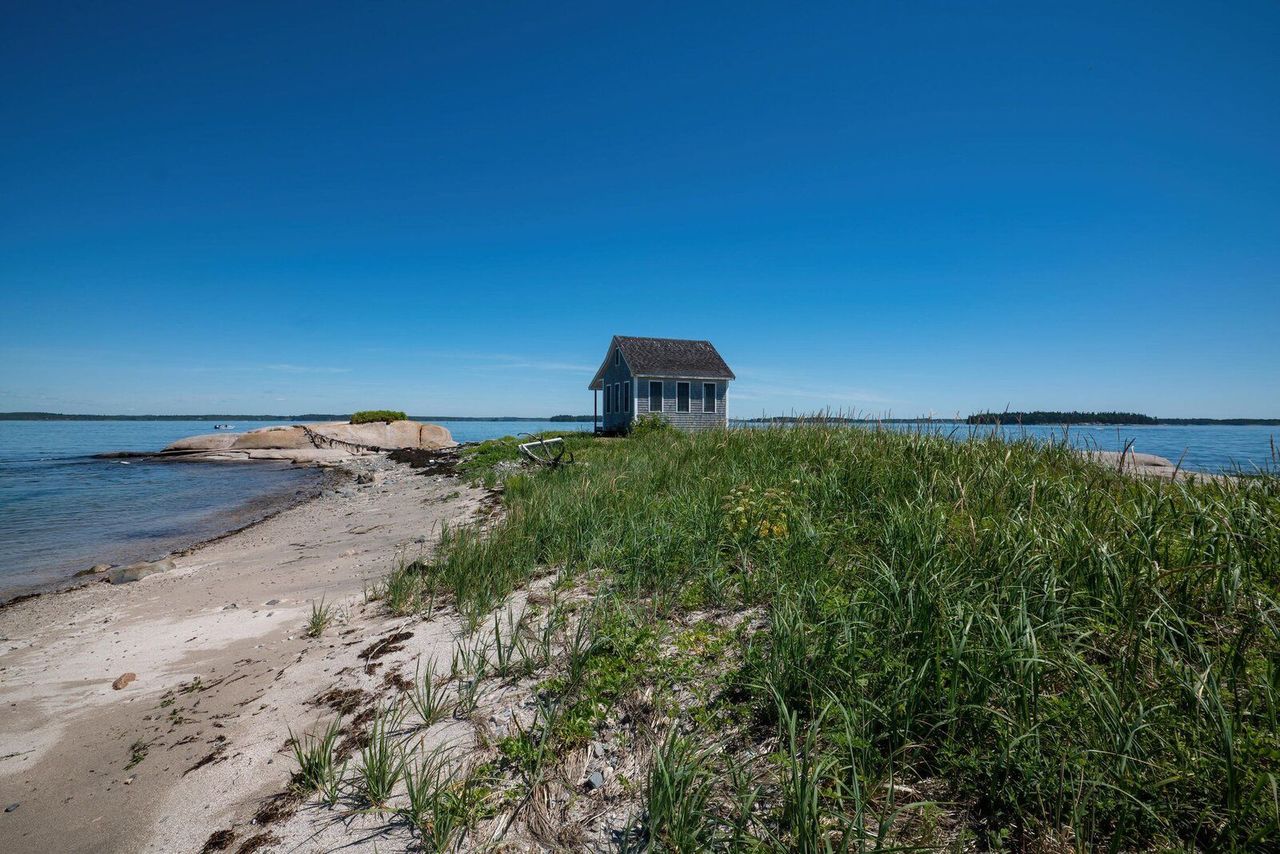 Although the cottage offers a peaceful, isolated setting, it's also just a short boat ride away from Addison and Jonesport, two mainland towns in Maine.




An aerial view of Duck Ledges Island highlights its remote, rocky shores.