Living in a steel home may not appeal to everyone, but if the typical brick built period terrace or suburban semi is not for you, there is much to admire about this unusual property.

Nestled beneath a nineteenth century railway viaduct in south London, it's a feat of architectural ingenuity.

It's also won the London Architecture Awards' 'House of the Year' in 2013 and it's up for sale.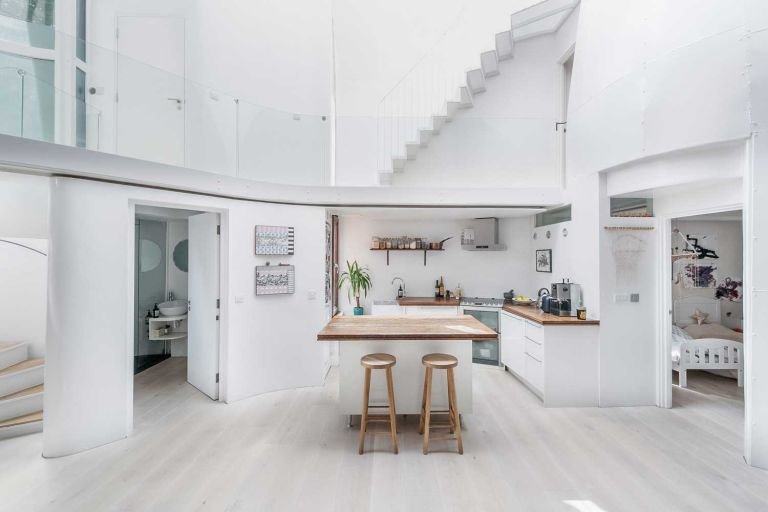 Designed by Undercurrent Architects, the space cleverly contrasts an industrial steel exterior with expansive, contoured interiors for an unusual, light-filled living space.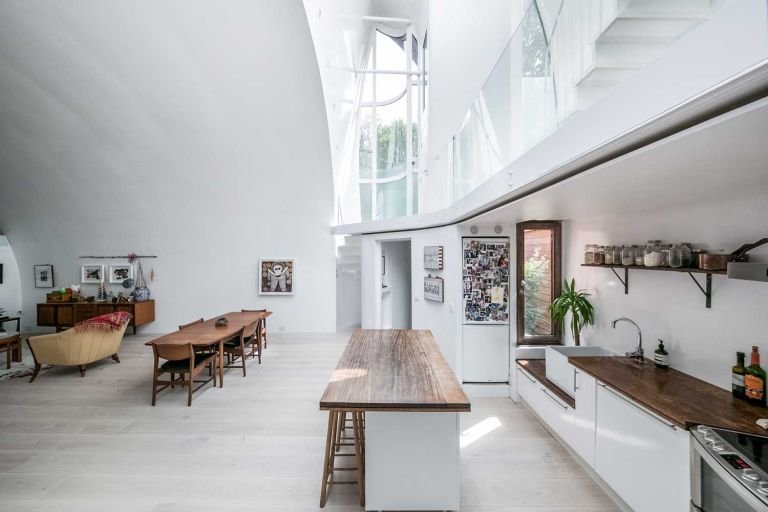 The flowing system of curves are arranged to scoop, capture and draw natural light down into the living quarters below.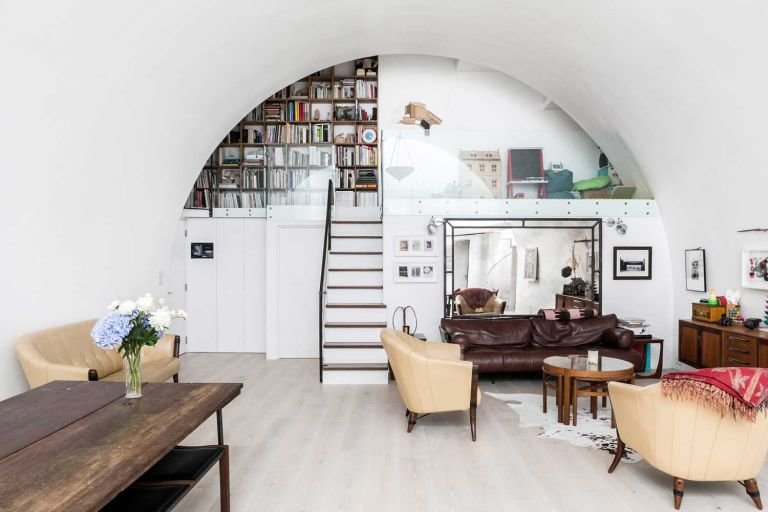 Currently combining a family home and a photography studio, the communal areas sit at various levels beneath the three-storey atrium, with adjoining private rooms including two bedrooms, two bathrooms and a study.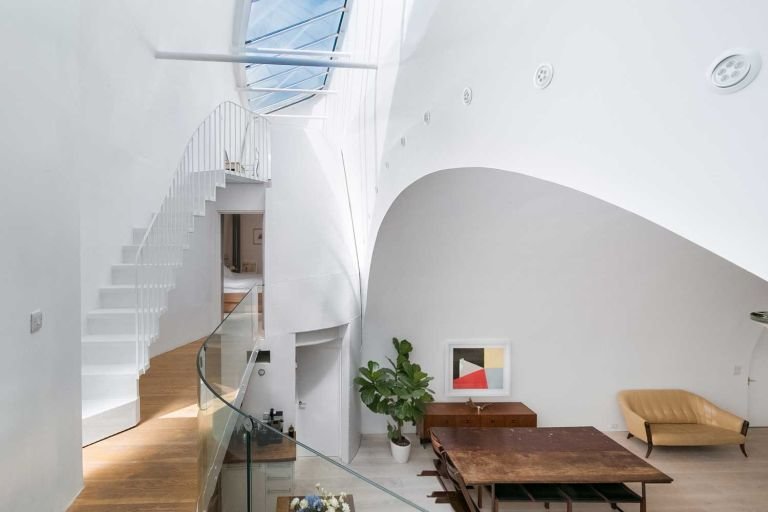 Slender steel foils form a protective acoustic shell around the whole house, so that the bedrooms and the open-plan areas are undisturbed by the sounds of the railway above.

For these reasons, the house won the London Architecture Awards' 'House of the Year' in 2013.




The children's room stays with the all white theme.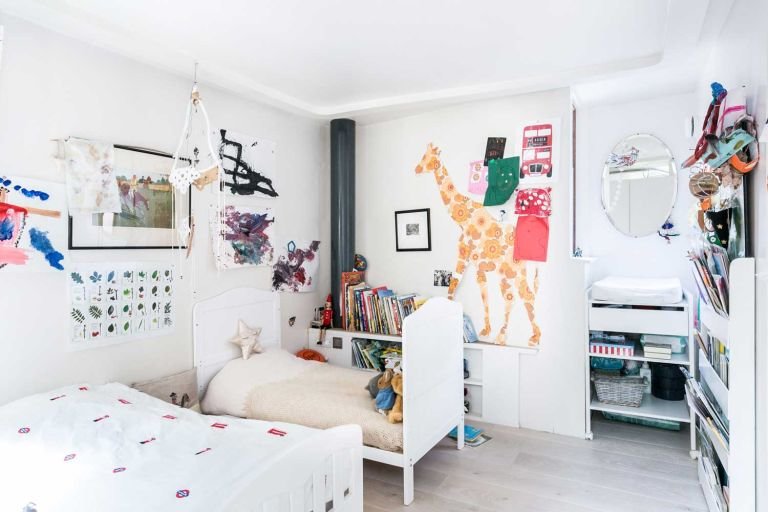 Glazed sections in the roof allow natural light to pour through.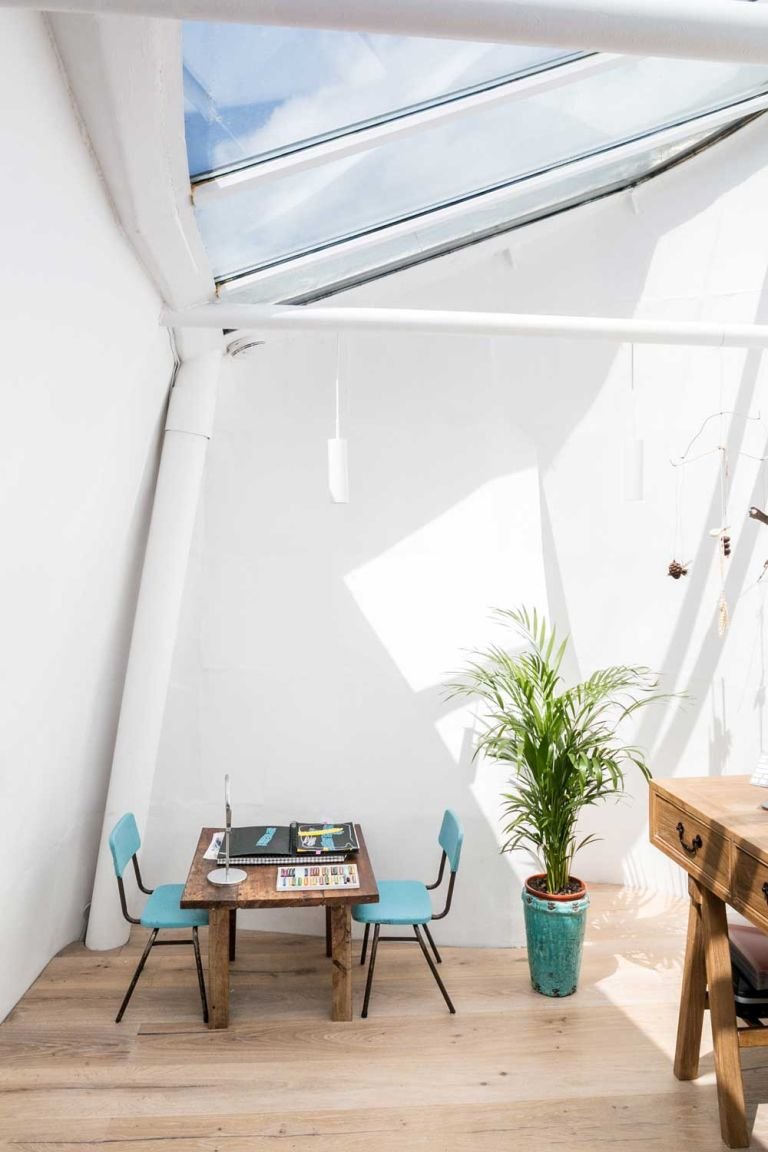 A shower room is neatly tucked between the upper and lower floors.