When a young family needed a modern refresh for their small home in West Java, they sought help from Jakarta and Bandung–based architecture studio dua to conceive a new design that would offer better connections with the outdoors.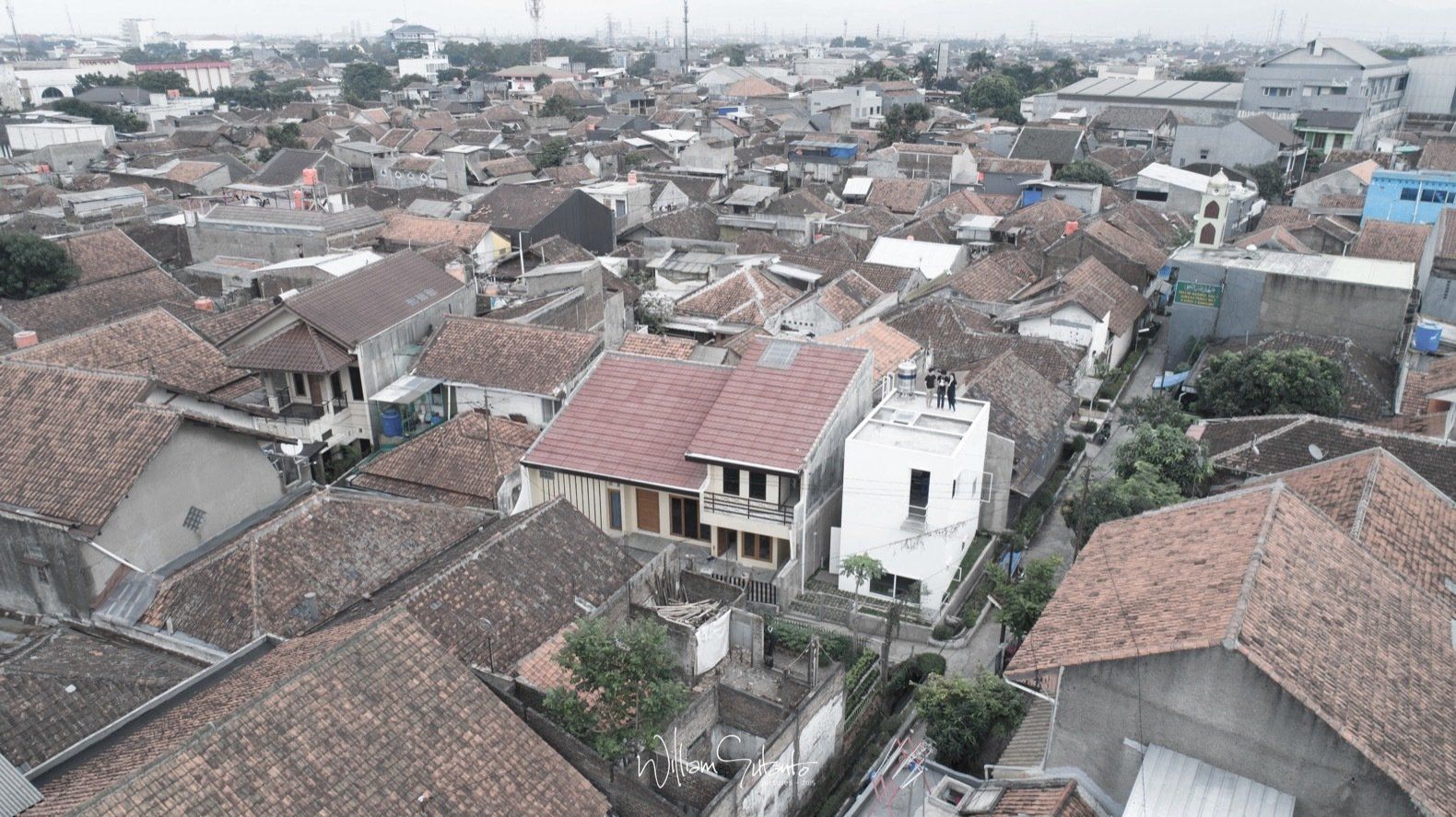 Set next to a narrow alley-like street, the new house stands out from its neighbors with its boxy white form, yet adheres to the neighborhood's two-story height norm.

Working within a tight 602-square-foot plot, and a lean budget of approximately $20,000 USD, the architects created a skinny two-story property that would match the height of its residential neighbors.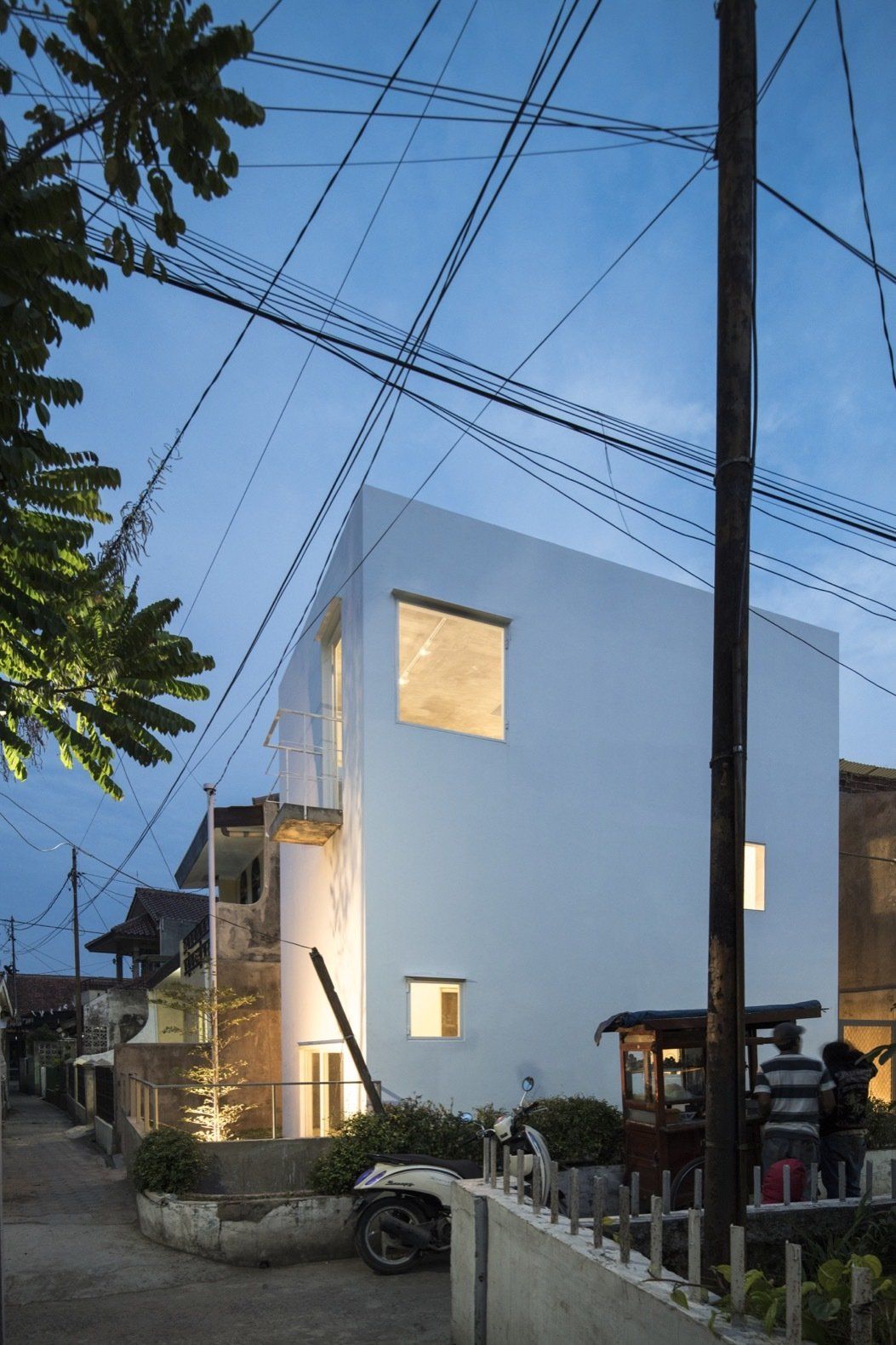 Windows of varying sizes punctuate the building, giving it a sculptural appearance.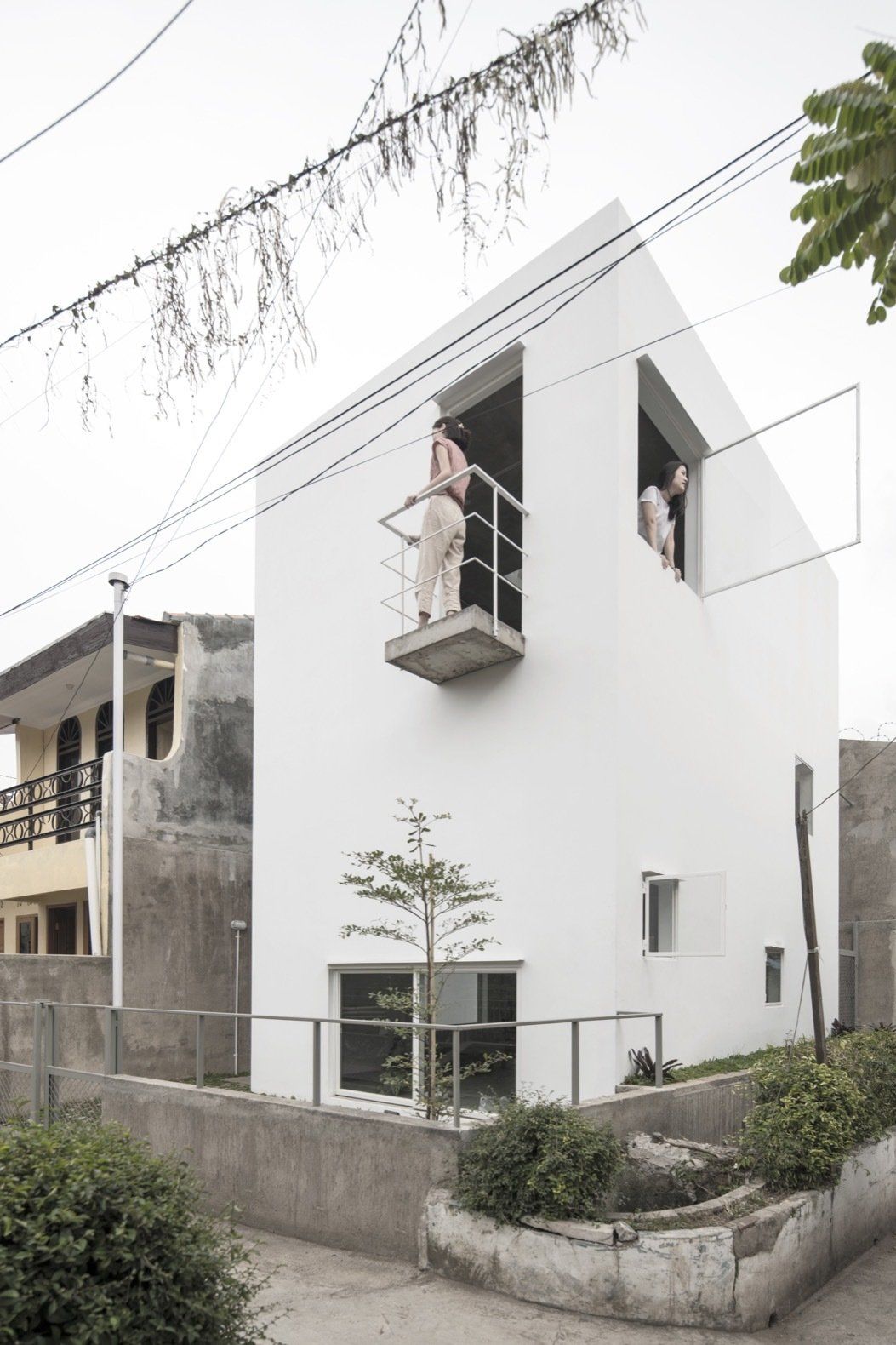 The operable windows help let cooling breezes into the home—a necessity given the area's muggy tropical climate and the urban heat-island effect.

However, unlike the surrounding architecture, the new design is strikingly modern, and features a boxy facade painted white, along with a concrete roof.




The floors are built of exposed concrete, while the brick walls have been painted white.

Dubbed the 4x6x6 House after the building's measurements in meters, the small home comprises a bedroom, bathroom, a reading room, and an open-plan living area, kitchen, and dining space in just 484 square feet.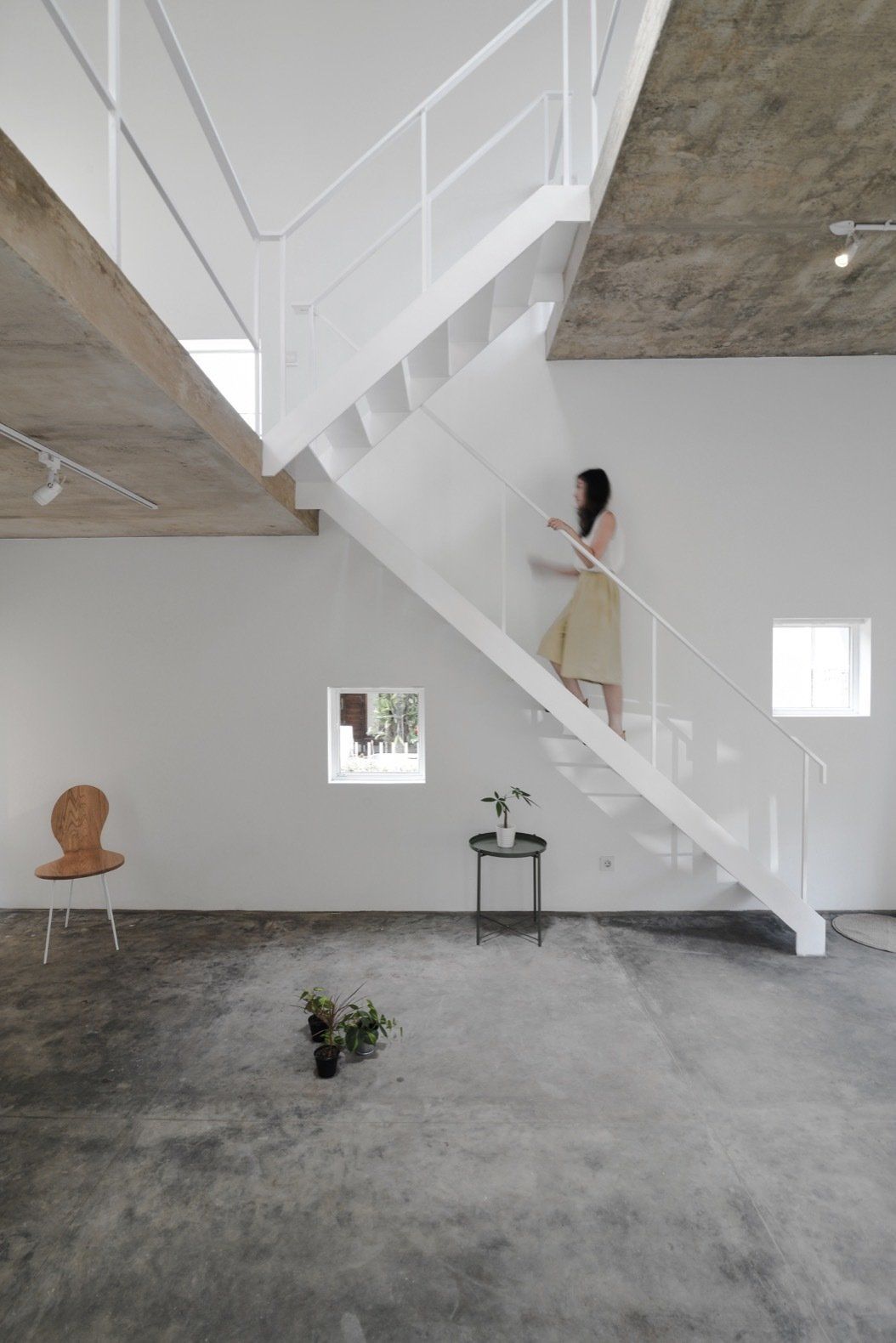 Open-tread stairs link the three floors.

To create the illusion of spaciousness, the interior has a minimalist look, while windows of varying sizes establish a connection with the outdoors. Instead of dividing walls, the architects have arranged the rooms within a series of split-levels.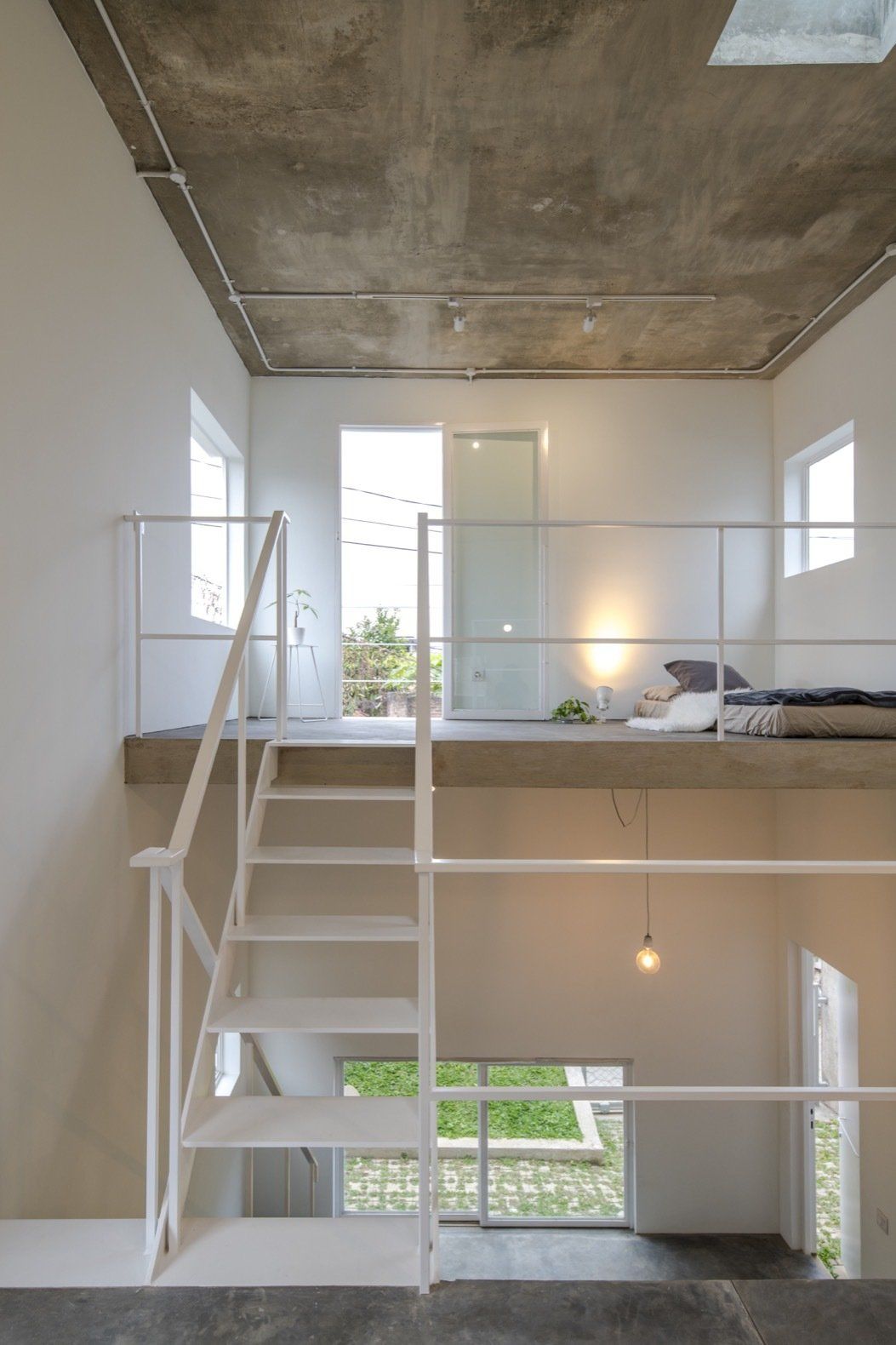 The bedroom is located on the uppermost level that connects to a small outdoor balcony.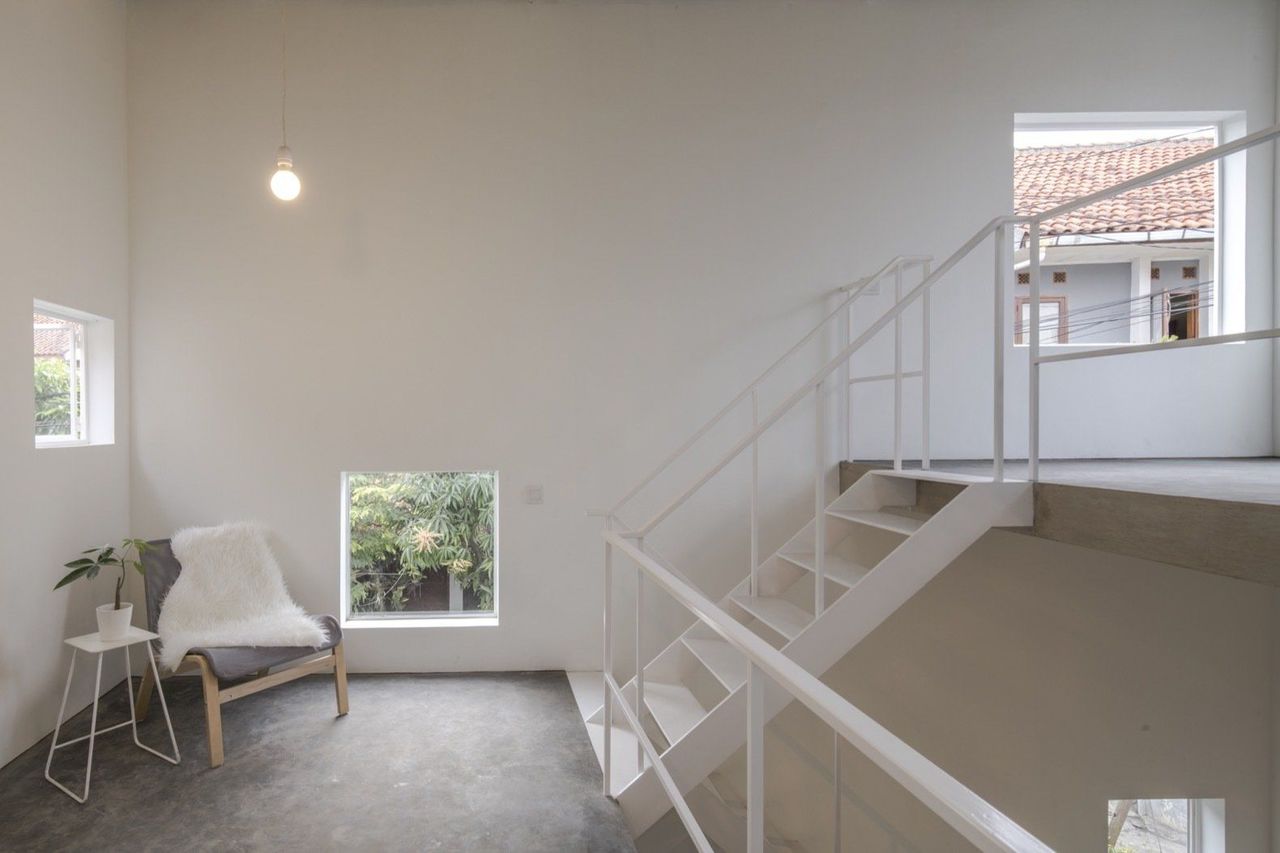 A look at the small reading nook located on the level between the bedroom and ground floor.

"Programs and privacy are separated using different levels and points of views, instead of using wall partitions," explain the architects. "This no-wall situation sets up a roomy and flexible space, and at the same time, creates a particular experience and intimacy."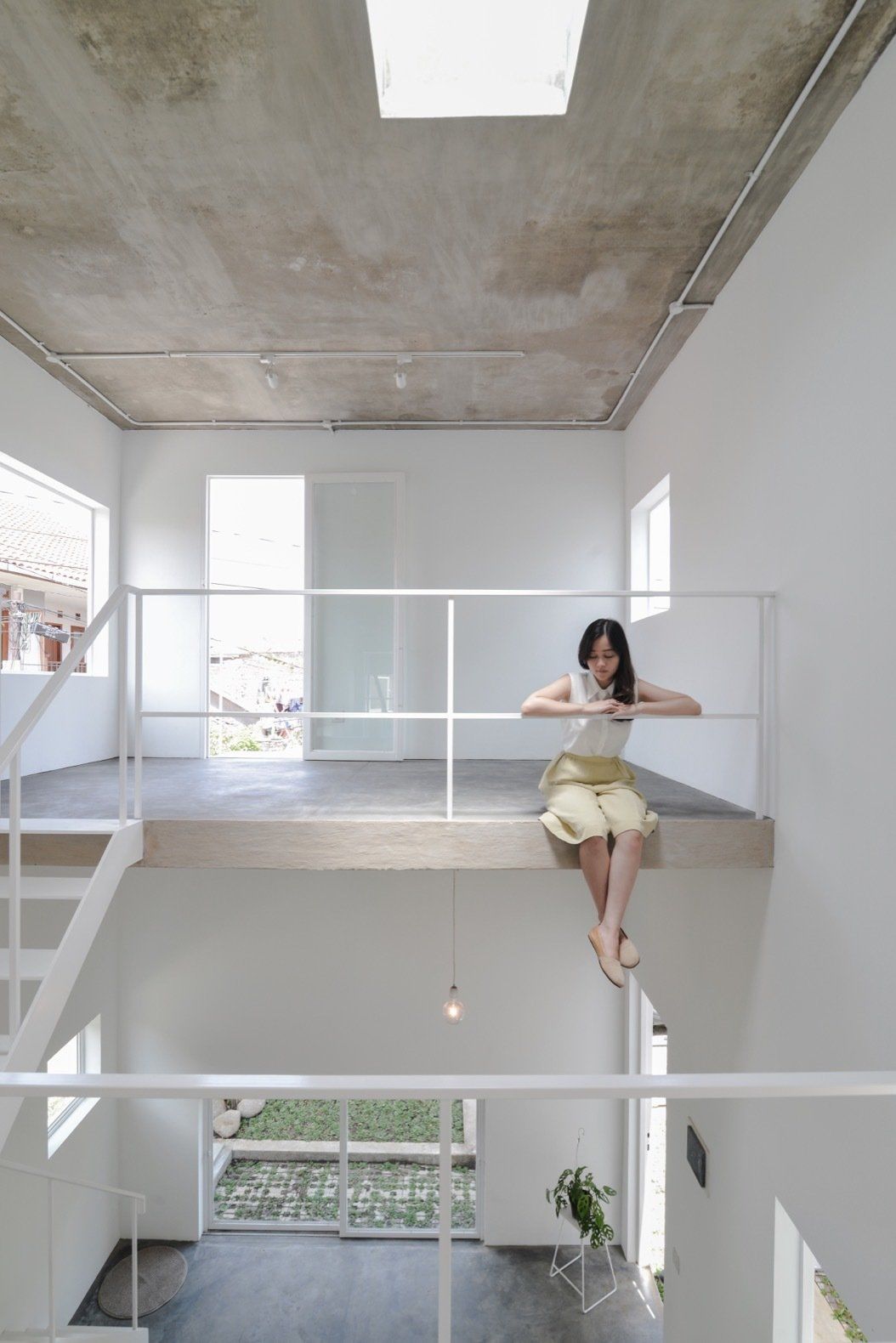 The activities of the ground floor can be seen and heard from the bedroom level.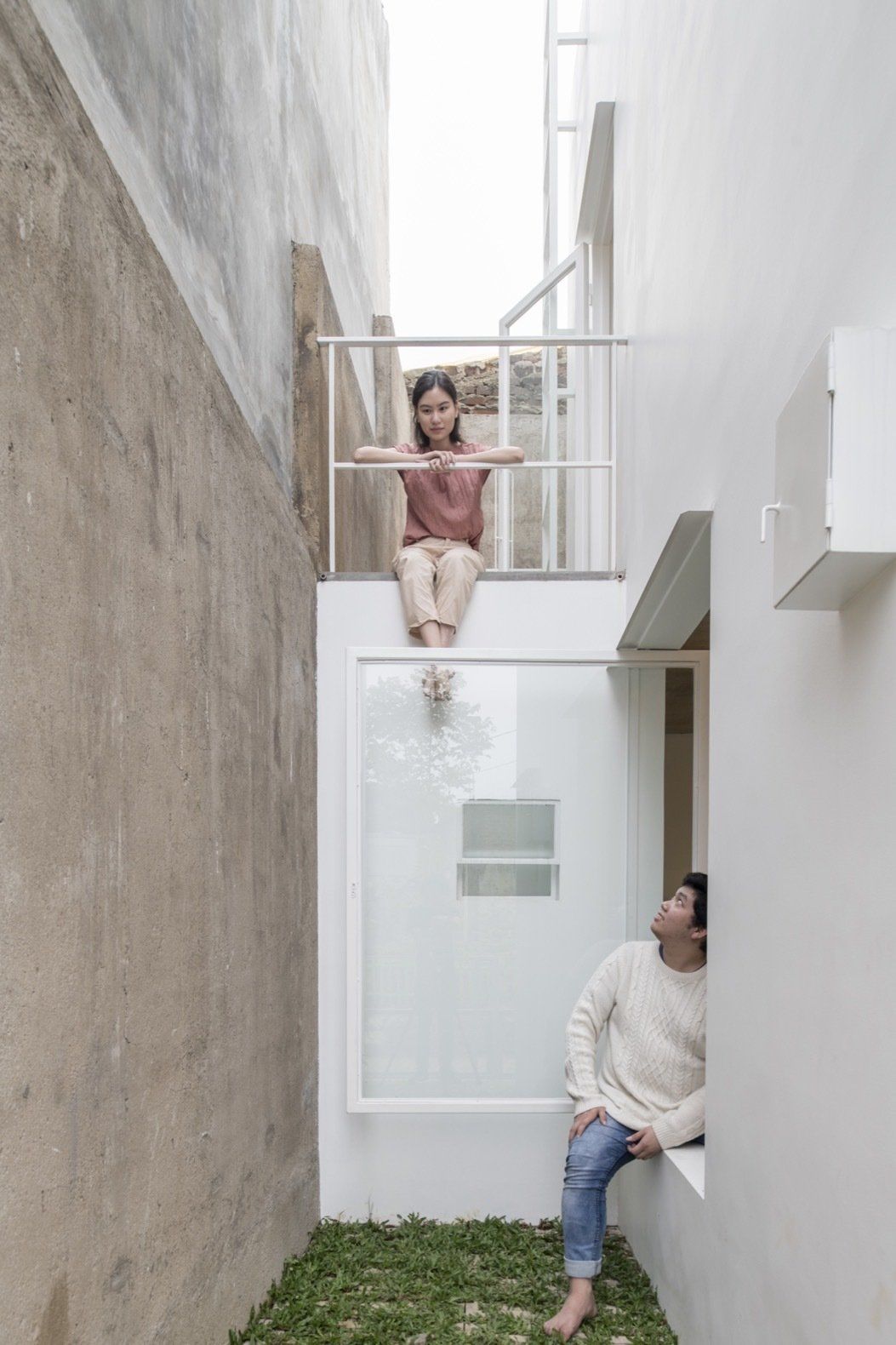 "Situation and activities outside are framed using various square windows that lead to different directions and views. This various openings allow unique interactions with neighbors and people passing by," the architects note.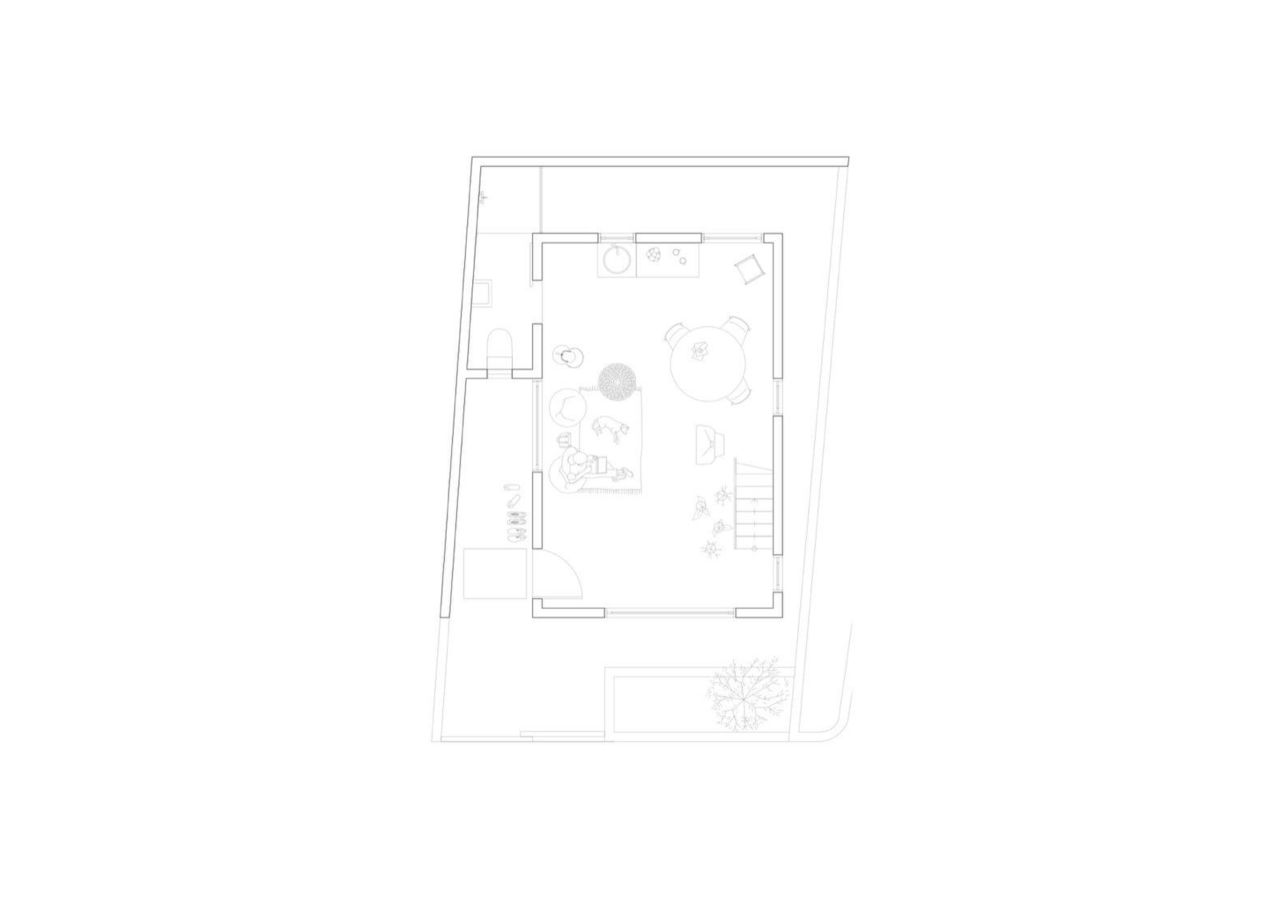 A look at the ground-floor floor plan.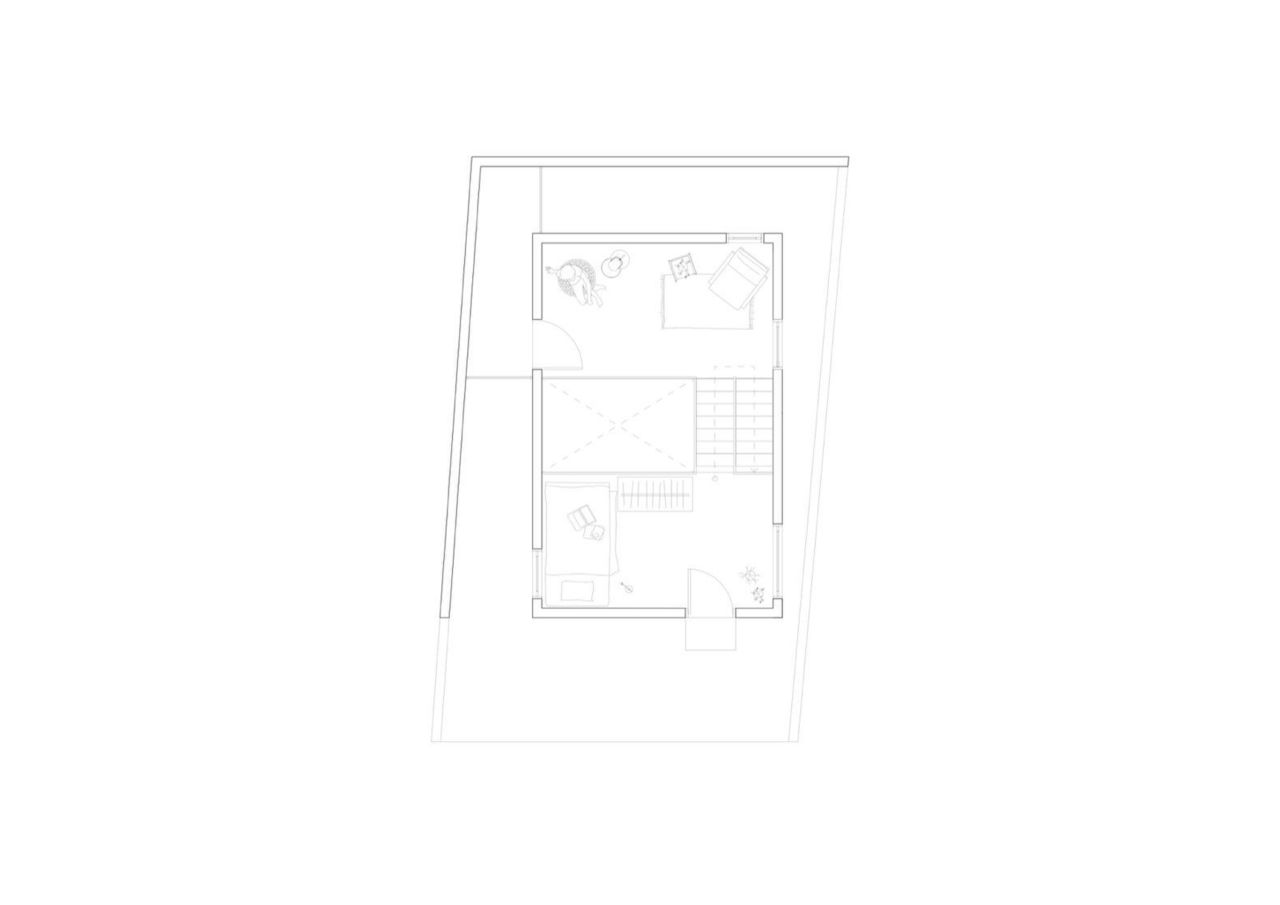 Here is the mezzanine floor plan.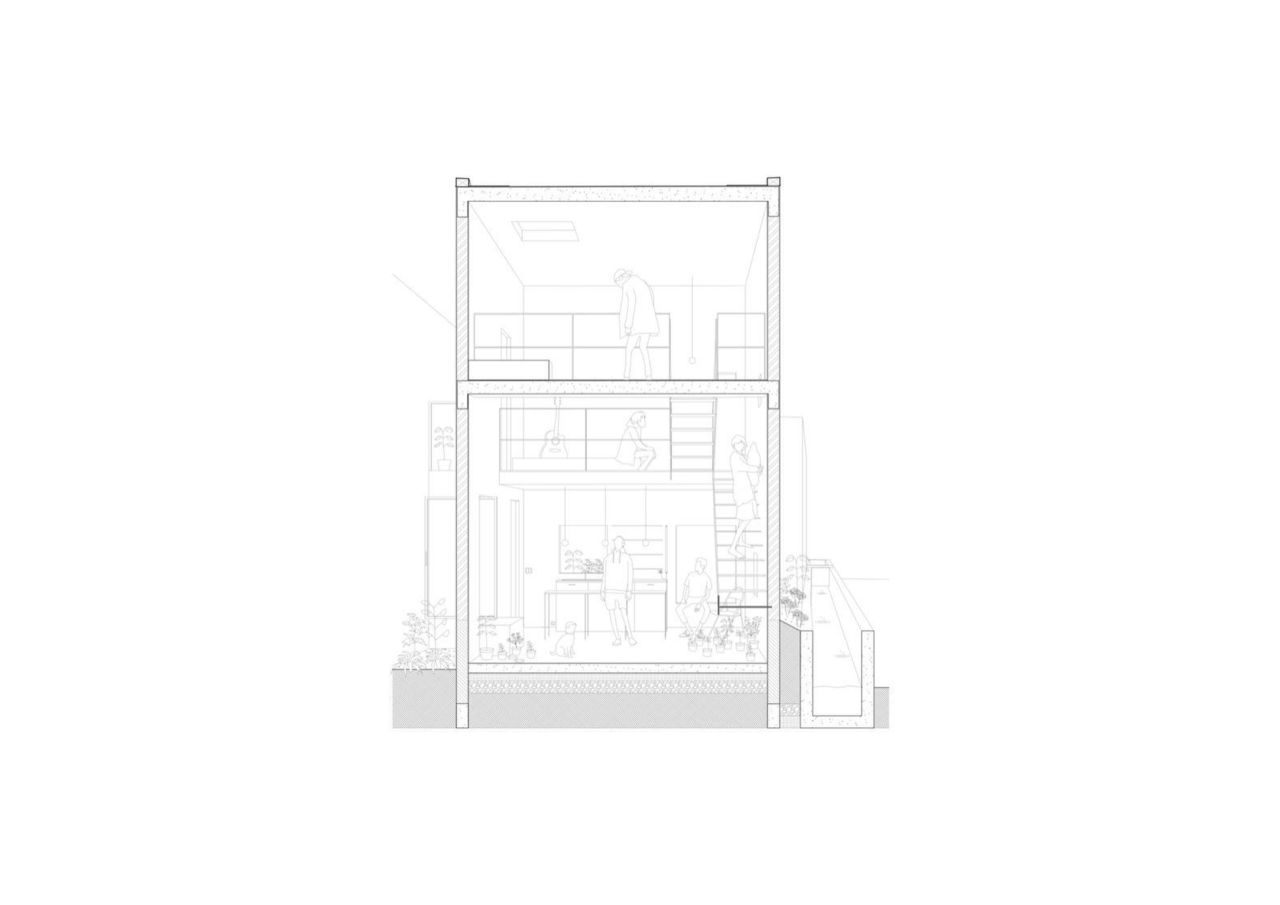 A section view of the 4x6x6 House with all three levels visible.