In a competitive real estate market, it's important to look for the diamond in the rough. That's why when Aisling Mittman, VP of Design Marketplace for e-design service Laurel & Wolf, came across an untouched, traditional ranch house she knew there was plenty of opportunity lying within its walls, and decided to work some renovation magic. Here's how she totally transformed the home's outdated, retro kitchen.


Before: Non-Functional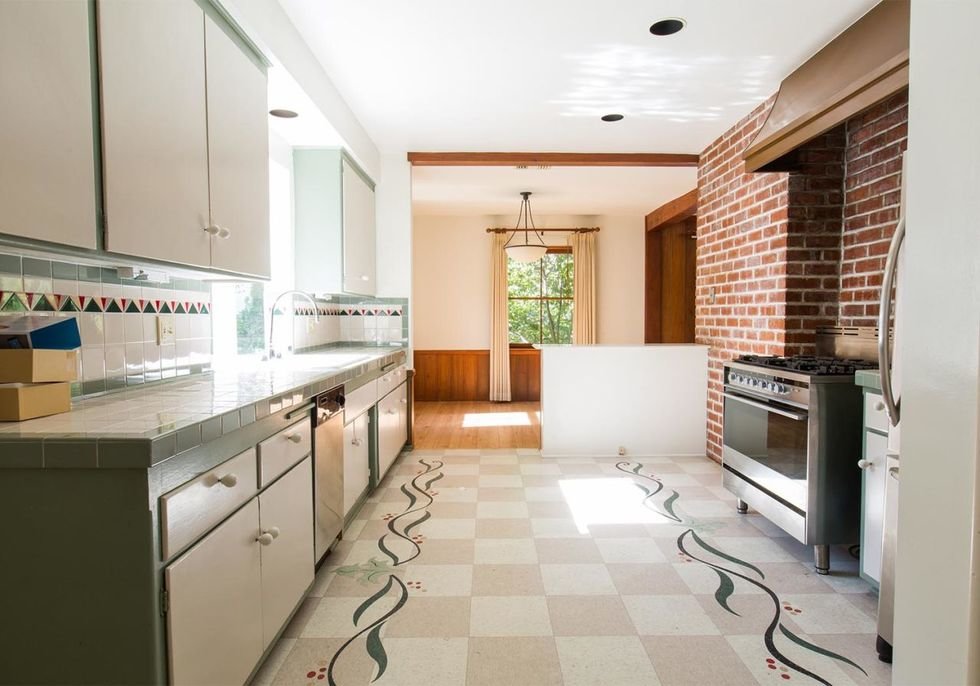 Renovation began the day Aisling closed on the fixer-upper, located in a quiet Los Angeles neighborhood. After the kitchen was gutted, Aisling brought in interior designer Nadia Dillion to help transform the space from retro to modern.


After: Open and Airy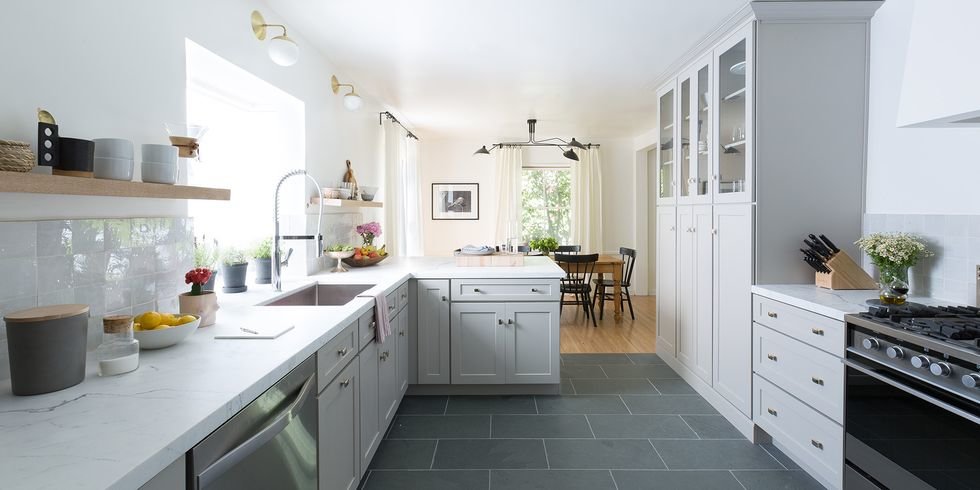 The kitchen's dark, red brick wall was completely concealed and the dated tile floors were covered with slate, for a look inspired by Aisling's honeymoon in Scandinavia.


Before: Retro Colors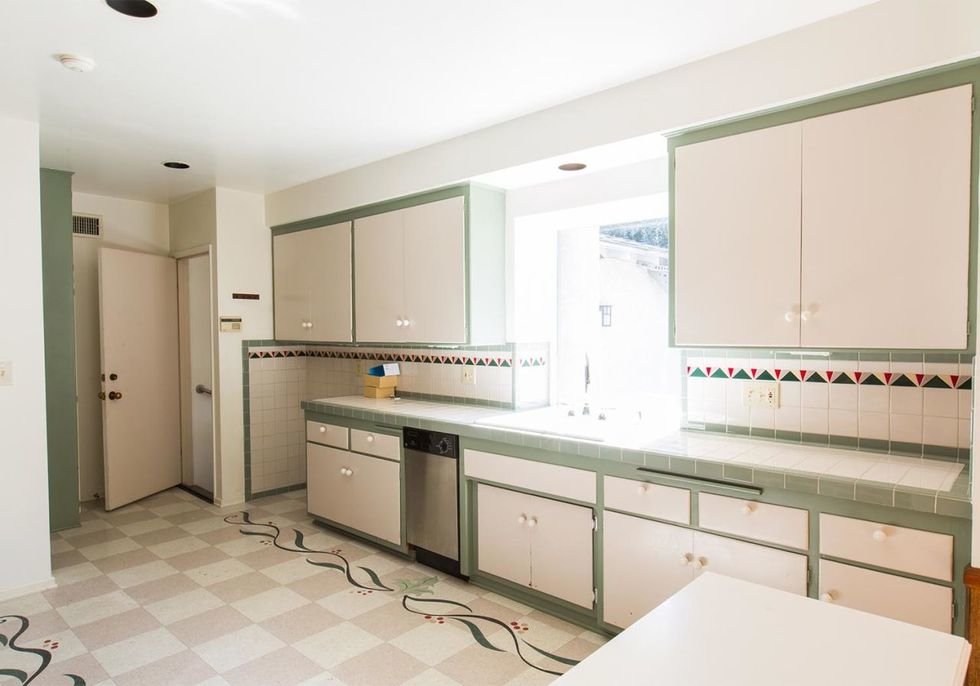 Pre-renovation, the cabinets, paint colors, and tile felt like relics from the 1970s.


After: Scandinavian Feel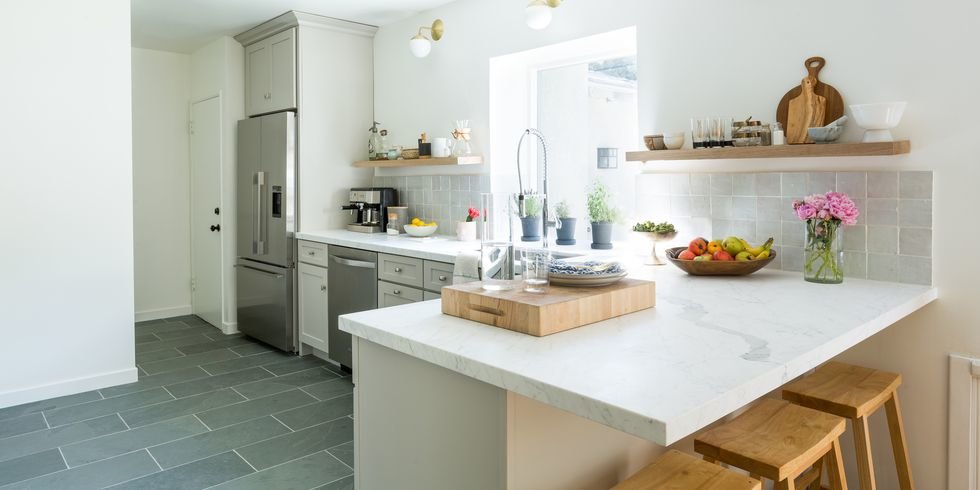 An old half-wall that closed the kitchen space off from the dining room was knocked down and replaced with a large marble peninsula, for a better flow.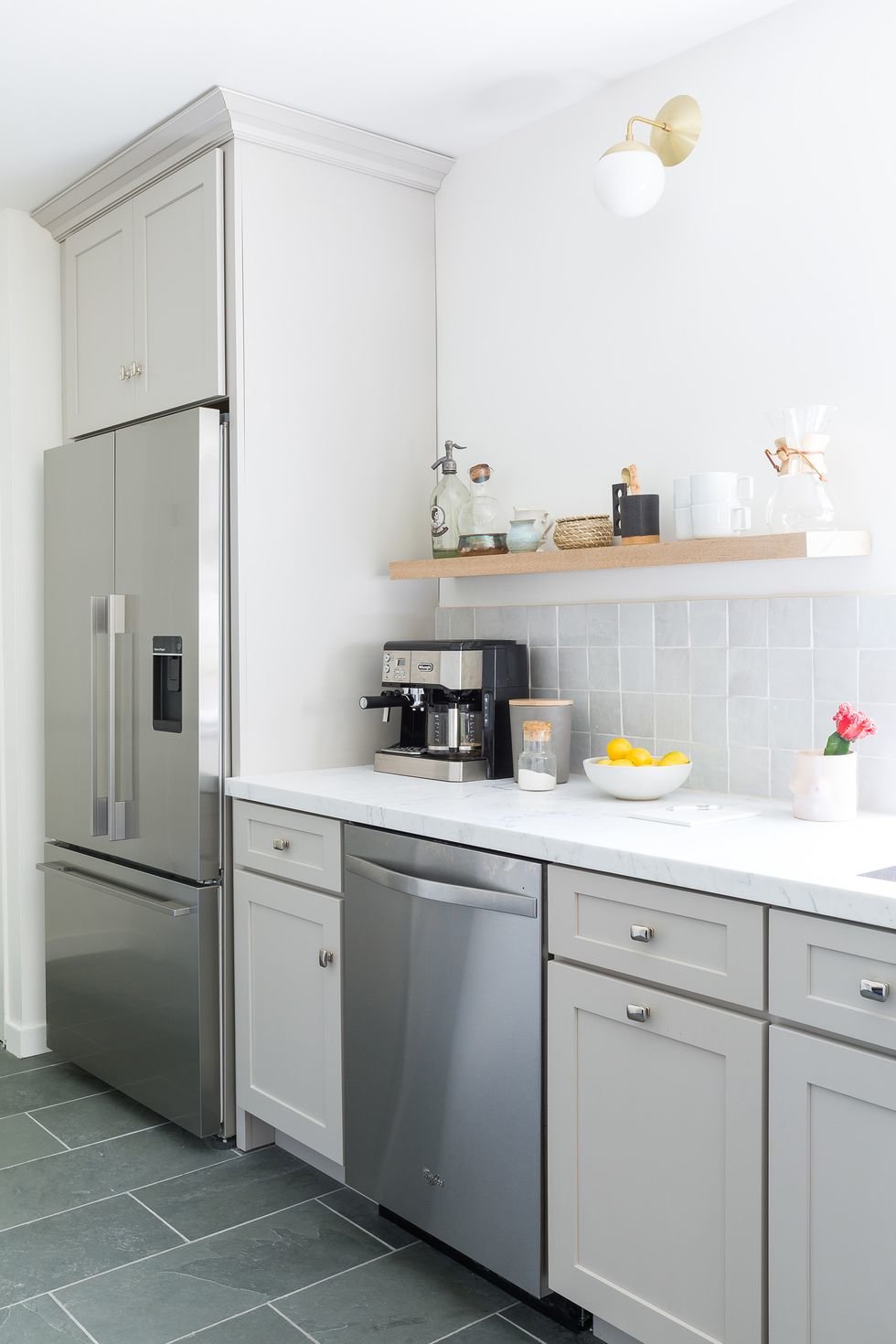 Durable Design

Aisling wanted to use materials and finishes that would last a lifetime (read: no super trendy stuff), like the stainless steel sink and classic white tiles.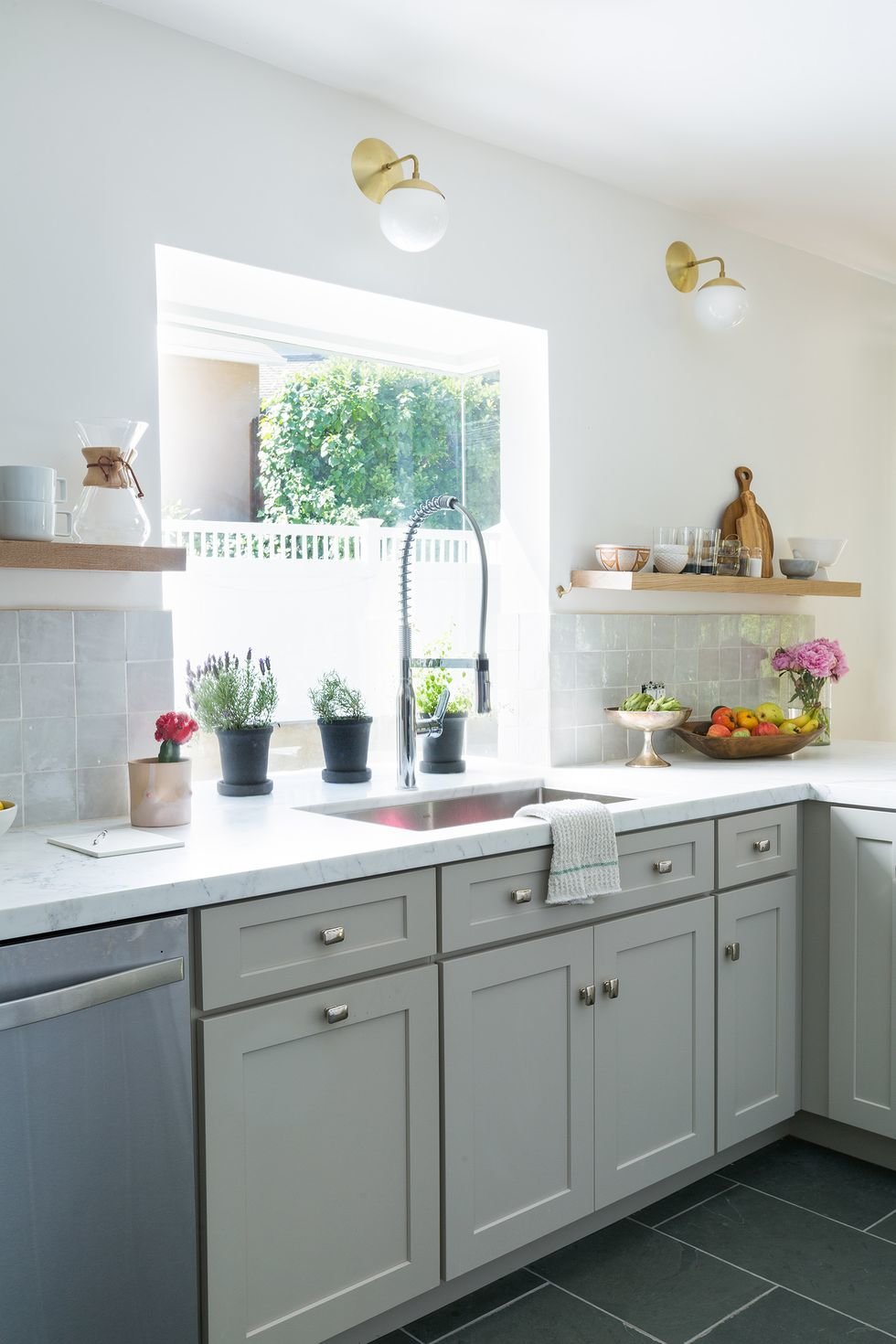 Creative Cabinets

Semi-custom, Shaker-style cabinetry was brought in from CliqStudios to complement the Callica marble used for the countertops. For additional storage, floating shelves were installed for quick access to dishware and cooking essentials.


Fresh Features


"Our previous kitchen was nonfunctional, so having all new appliances and a proper prep space has made cooking more enjoyable," said Aisling. "As a housewarming gift, my mom got me a vintage copy of her favorite cookbook and together, we made my favorite family recipe, dolmades!"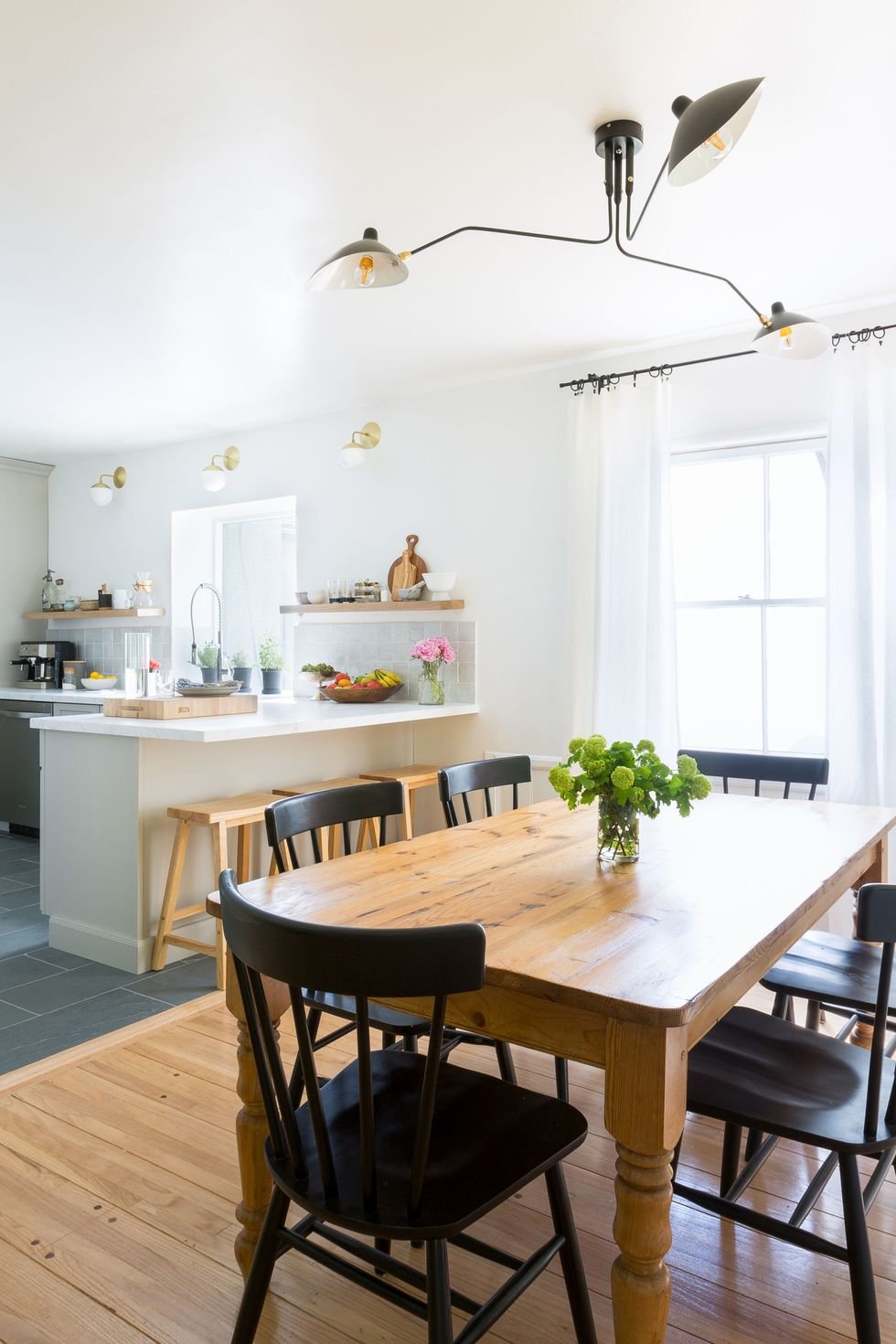 Quick Bite

The open floor plan made a breakfast bar essential for dividing the kitchen from the dining space while still keeping it accessible. Plus, it provides a place for Aisling's son Ryder to grab breakfast before rushing off to school.


A Timeless Look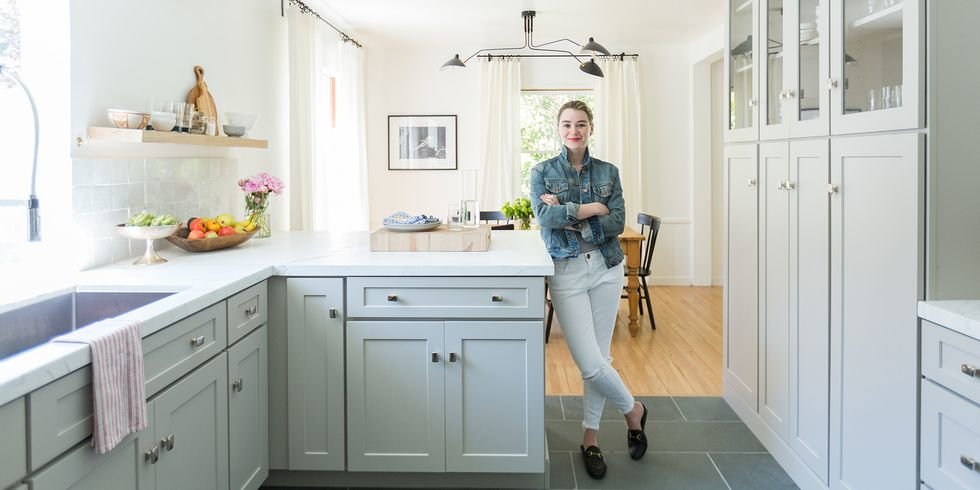 "I didn't want the kitchen to feel trendy," Aisling told Laurel & Wolf's blog. "I feel like the all-white kitchen with white subway tile and farm sink is getting tired, and I wanted something that fit with the house. The house is a mid-century traditional ranch, and our kitchen has some traditional elements, but also feels modern."