Made in Oregon since 1890 and employee-owned, Miller Paint is a small-but-mighty brand you need to know. When they posted this cute and breezy mural tutorial, which puts a fun new spin on the re-kindled obsession with terrazzo floors and counter tops, we knew we had to share.

With just a few simple supplies and some sampler cans of paint (Miller recommends their new spring 2021 pastel palette, but any paint would work) you can have a new accent wall in a matter of hours. Read on for directions and tips.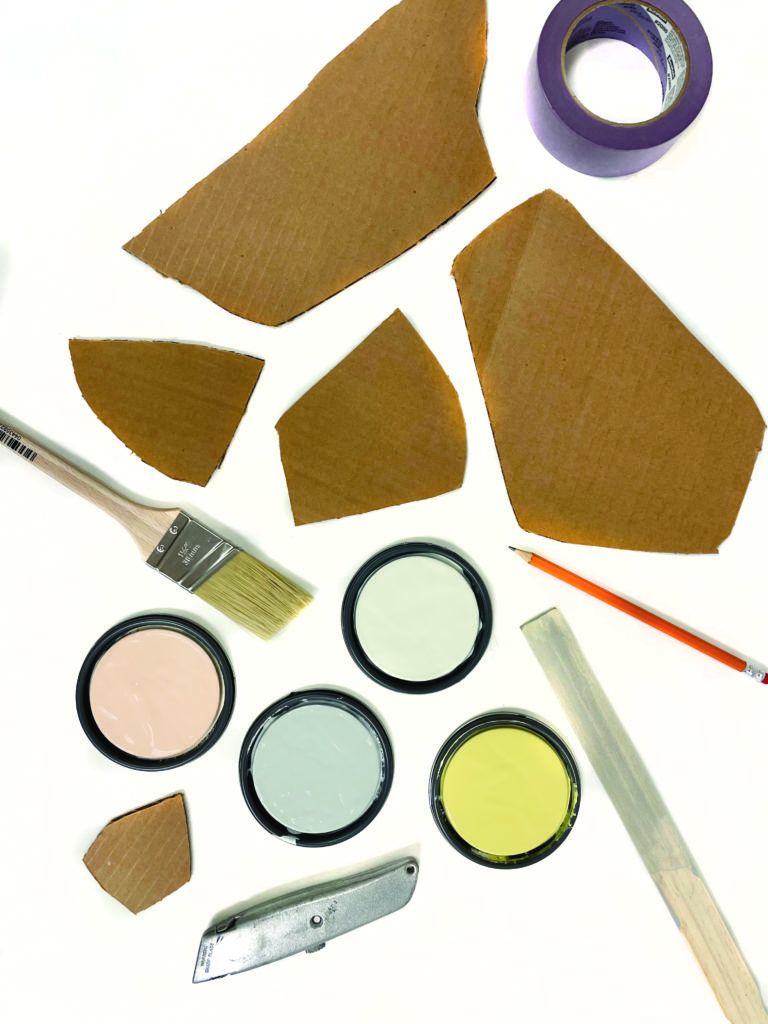 What You Will Need

* 1 Color Sampler Fire Dance | 0799

* 1 Color Sampler Kingdom's Keys | 0160

* 1 Color Sampler Ice Flow | 0448

* 1 Color Sampler Pale Green Tea | 0425

* Terrazzo Stencils – download here.

* Pencil

* Paint brush 1 or (1.5" recommended)

* X-acto knife or box cutter

* Cardboard

* Drop cloth

* Step ladder

* Painter's tape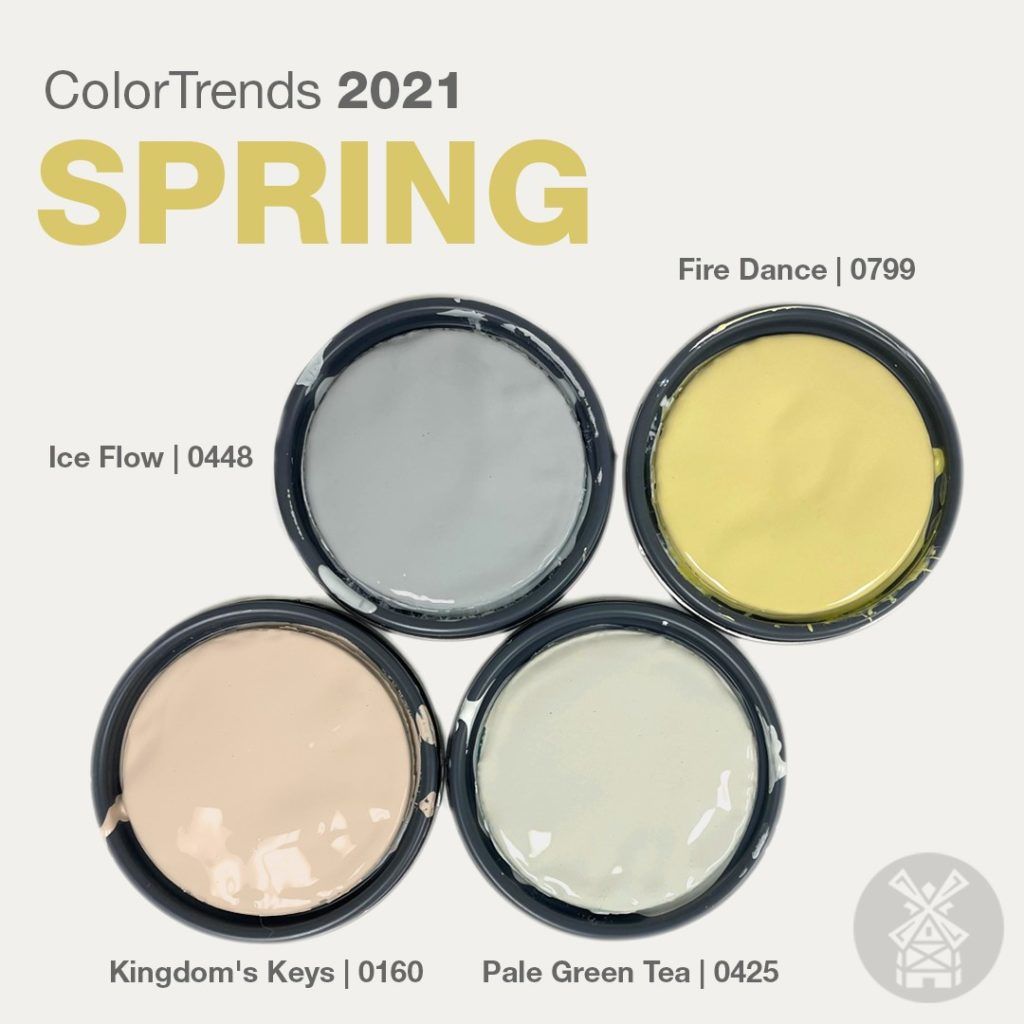 Begin by laying down the drop cloth and protecting your room's trim with painter's tape. Print the Terrazzo stencils out and trace onto cardboard. Cut the shapes out using an X-Acto knife or box cutter. From there, trace around the stencils with a pencil, making an organic pattern on your wall.

Alternating between paint colors, fill in the shapes with the paint brush. Be sure to cover the pencil lines. Let dry and apply a second coat where needed.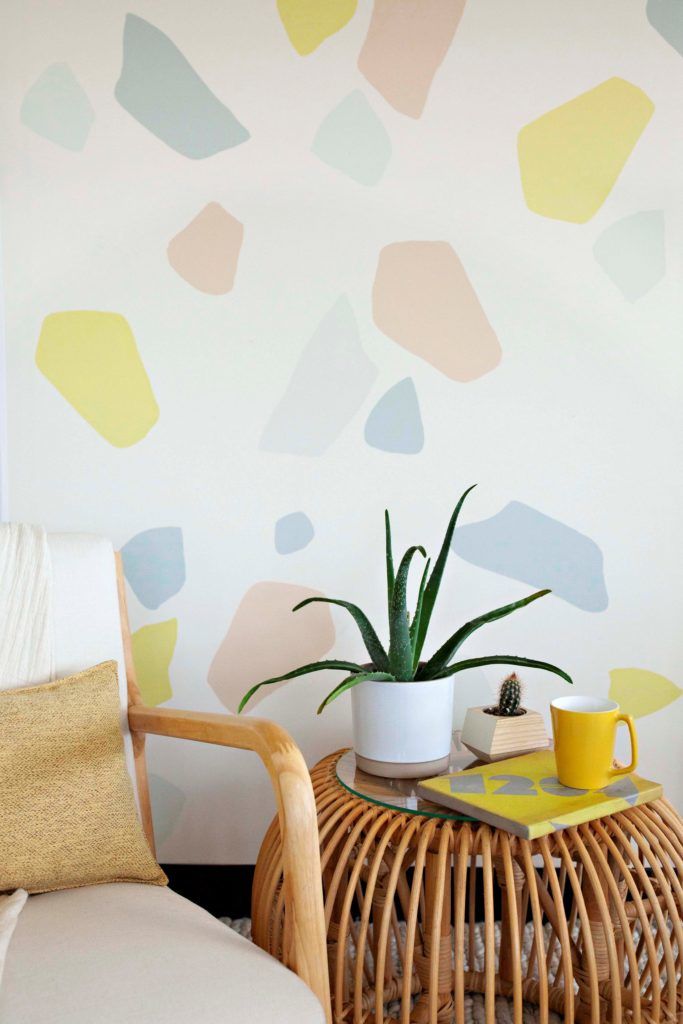 Experiment with the placement of the shapes by outlining them in pencil before you paint.