After years of envisioning their own arboreal abode, friends Helgard and Nina tapped design firm Baumraum to finally bring their imagined space to life. Acclaimed for their tree houses, the German–based team quickly got to work, carefully developing plans for what is now known as Baumhaus Halden.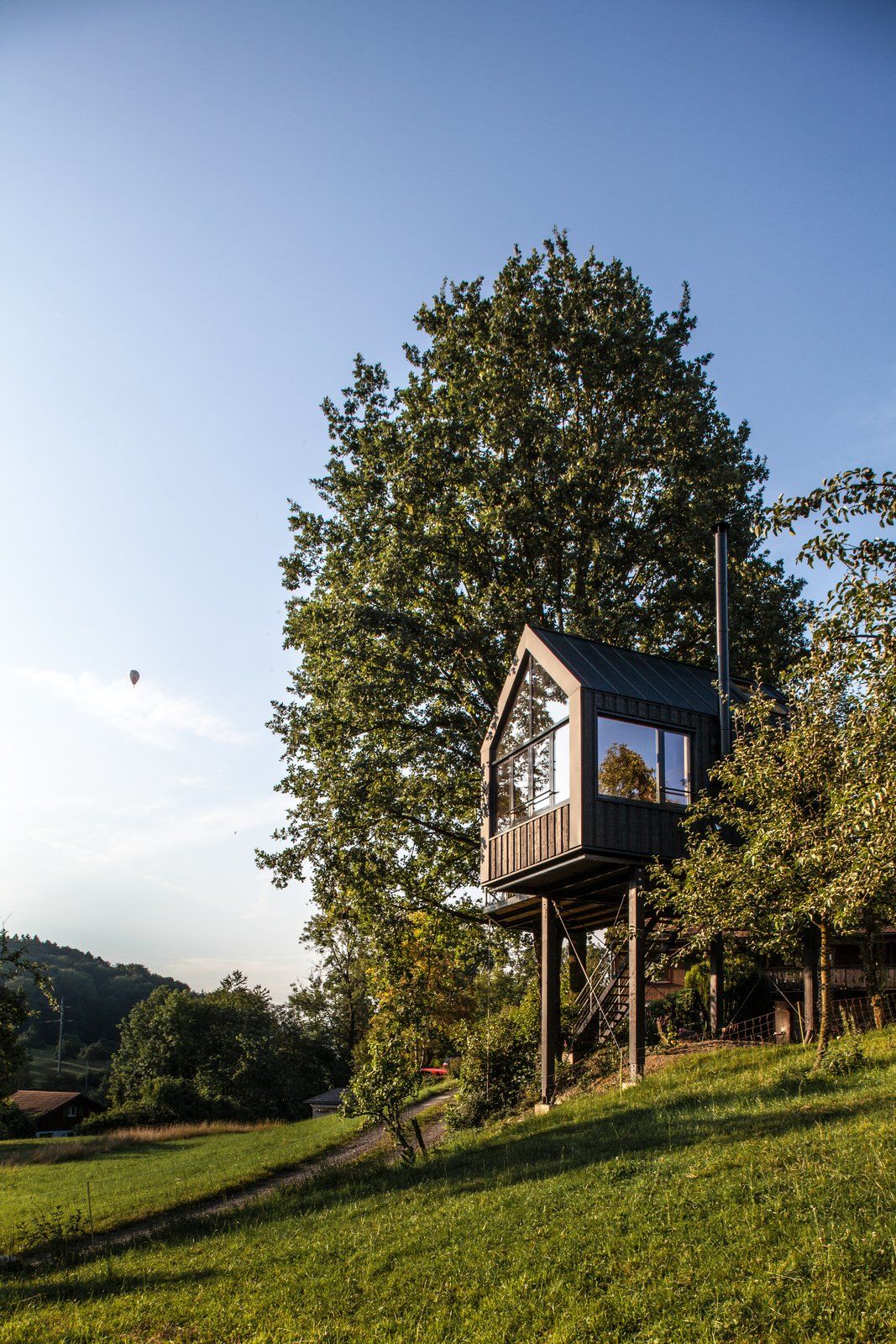 Framing picturesque views of a small valley and nearby orchard, the tree house is comprised of a steel frame with four wooden support beams.

Once the formal preparation was complete, the tree house was prefabricated in Germany before being assembled within days on a beautiful family property in the Swiss town of Halden.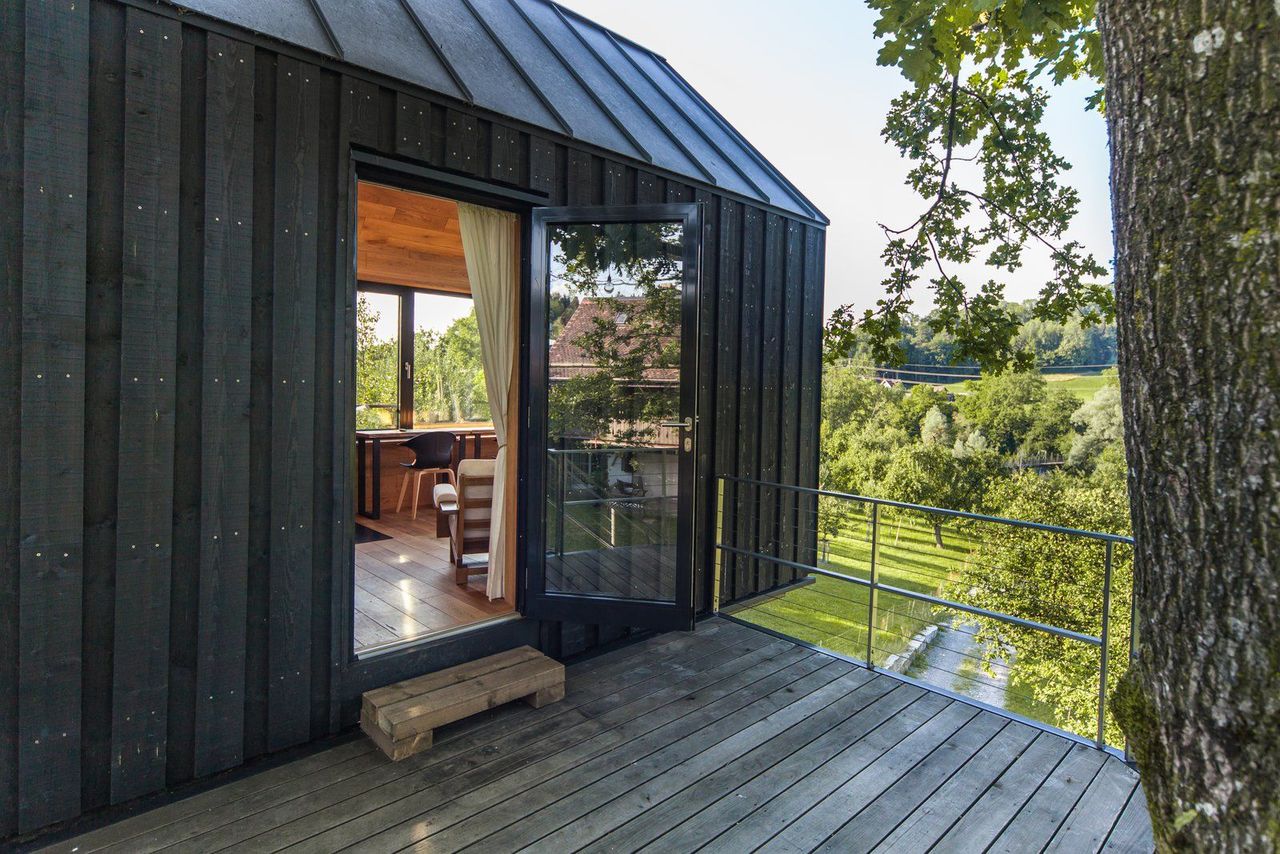 Measuring 150 square feet, the terrace is also comprised of a steel structure. The decking was made from untreated chestnut.

Featuring a light-filled, 236-square-foot interior, the gabled retreat also has a shady terrace, which has been constructed around an oak tree.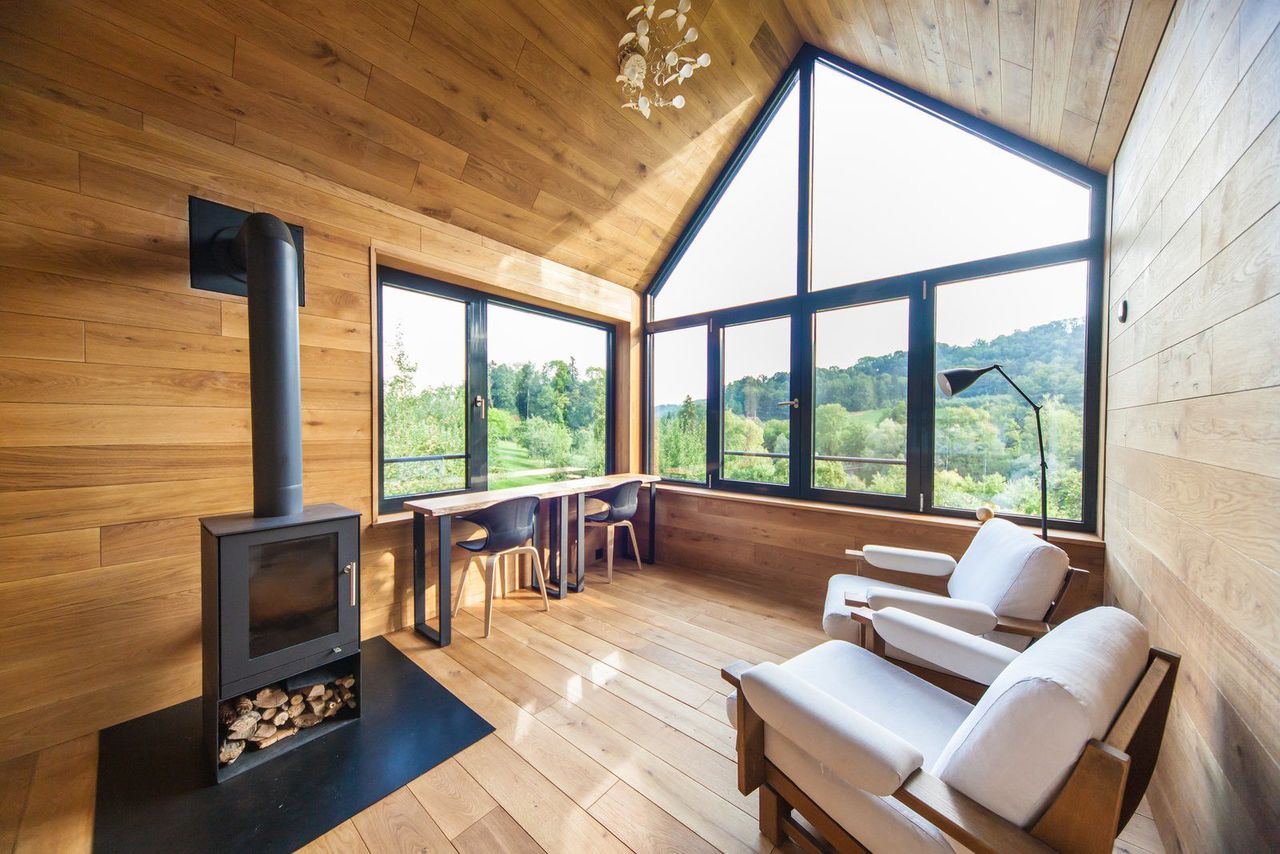 Oiled oak was used for the cladding of the walls, ceiling, floor, and built-in furniture. The gabled windows and expansive glazing allow natural light to flood throughout.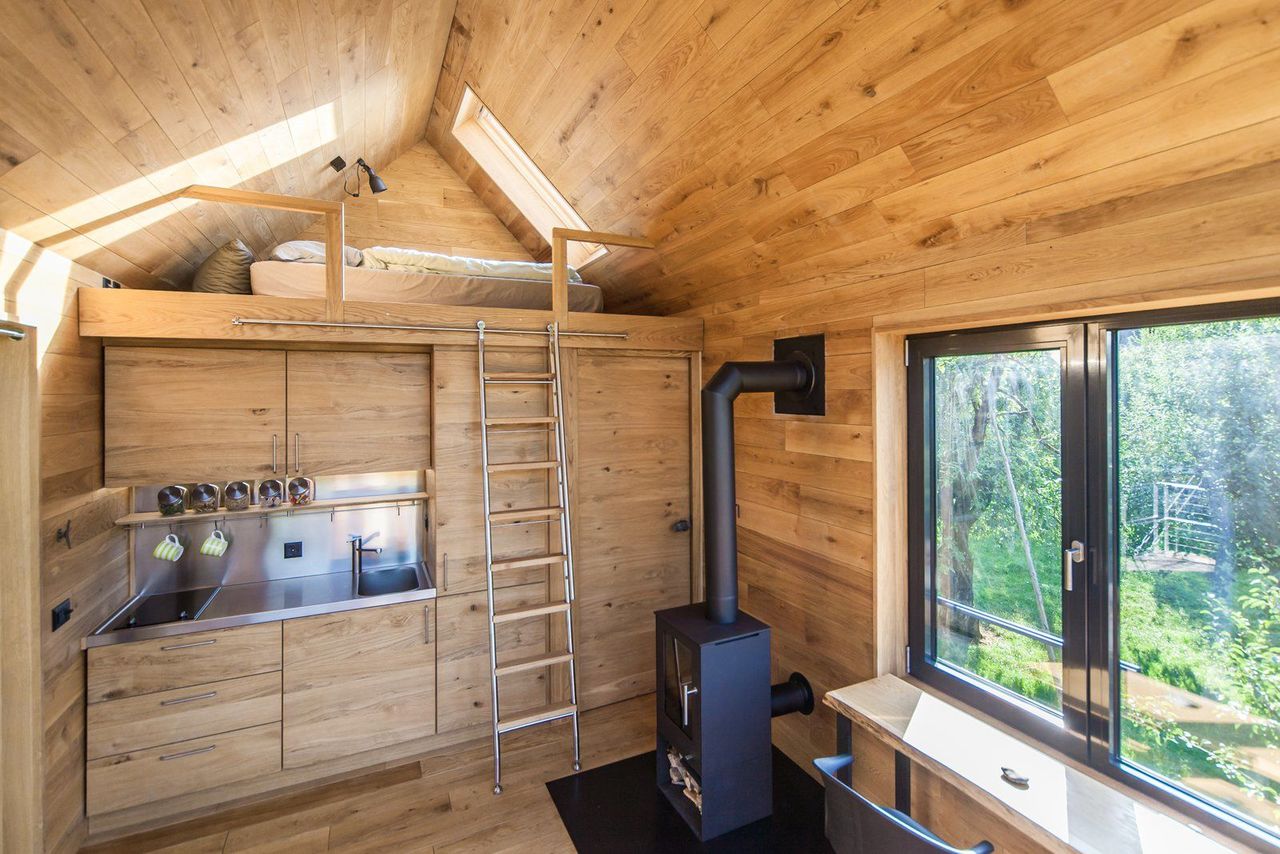 Above the integrated pantry and bathroom is a lofted sleeping area. A small wood stove creates warmth and coziness on cold days.




The wood-clad bathroom features a full shower and custom-made natural stone sink, which was created from a rock found at a neighboring river.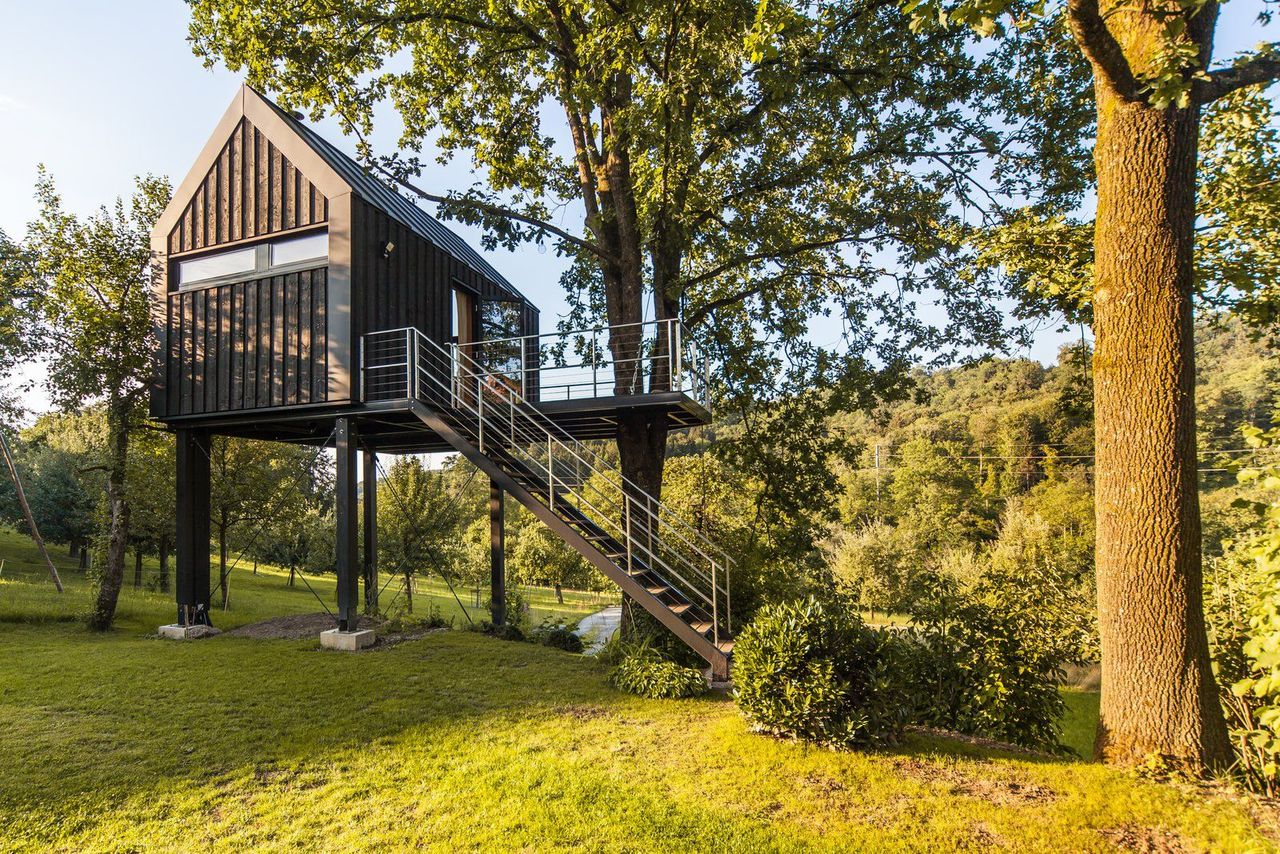 A look at the backside of the 236-square-foot house.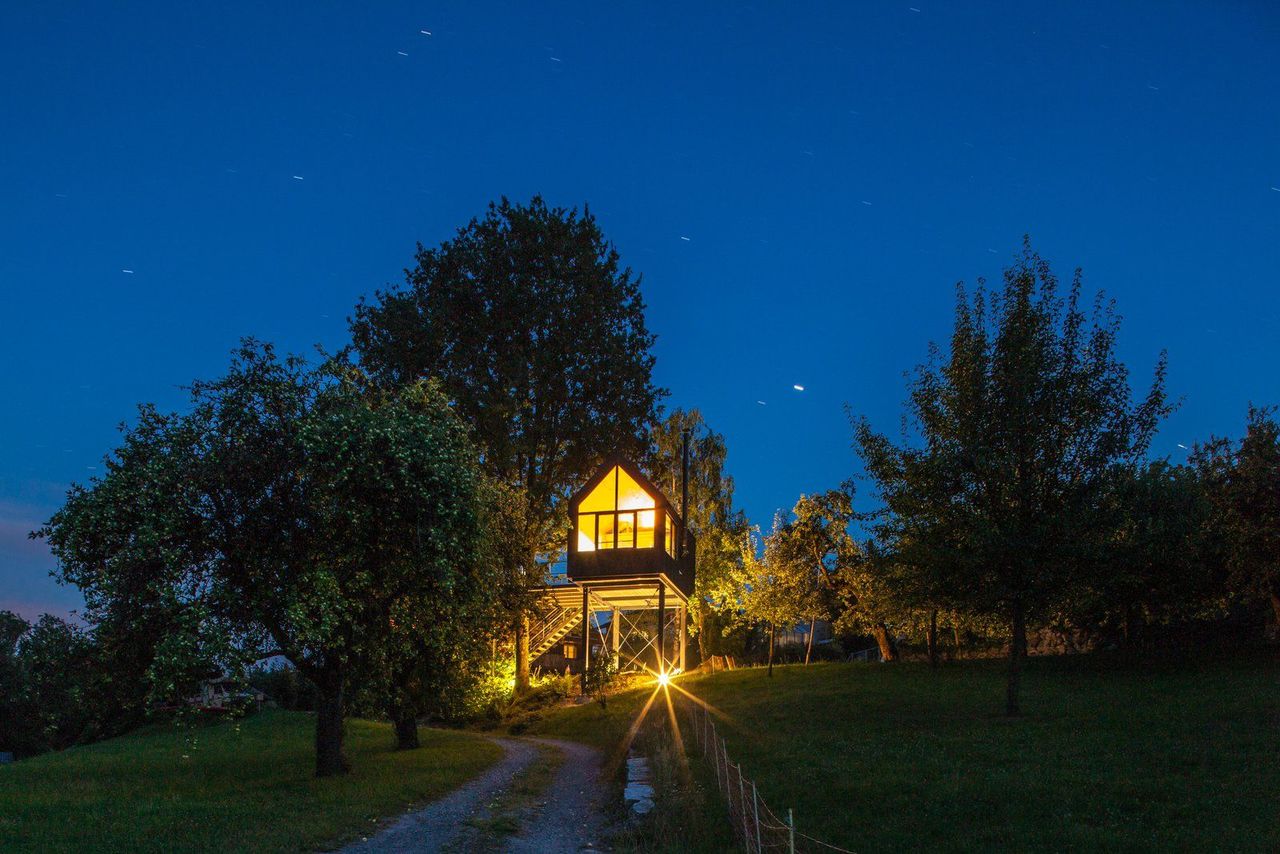 Baumhaus Halden glows at night.