Ehrlich Yanai Rhee Chaney Architects conceived Ridge Mountain Residence "as a sculptural piece that grows from the existing landscape," they explain. They achieved this marriage between nature and design by introducing a "natural material palette" and creating seamless transitions between the interior and exterior of the home.

With irregular flagstone grounding the space and mesquite finishes layering the interiors, the design echoes the uneven terrain easily visible through operable windows and sliding doors. The organic flow from inside to out continues with the subtle transition to access the home's infinity pool, seemingly built into the cusp of a cliff.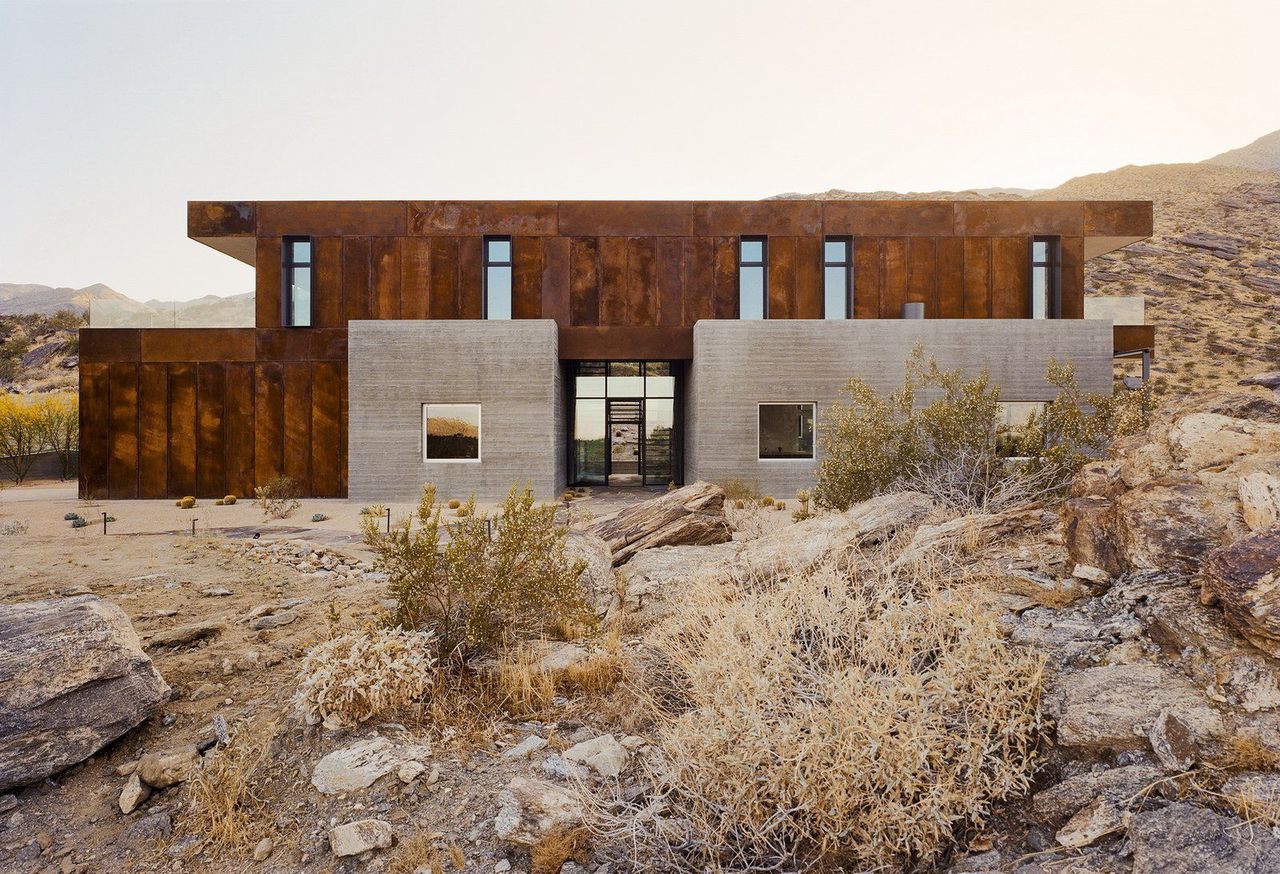 Applied in tan hues reminiscent of the surrounding mountains, concrete and Cor-Ten steel cladding offer "natural weathering material," say the architects. What's more, the natural topography affords the home instant privacy while also informing the unobtrusive beauty of its design.