Istanbul–based architecture firm SO? has recently designed an off-grid prefab cabin to serve as a family retreat for a couple with a young child. Nestled between the border of Turkey, Bulgaria, and Greece, the plywood-clad structure is sited in a small village near the Turkish city of Edirne and measures less than 200 square feet.

Although the family mostly uses the tiny unit in the summer, they wanted to be able to escape to it all year round. To accommodate for the various weather conditions across all seasons, the architects have designed the windows and walls to be pulley-operated, allowing them to be raised and lowered depending on the climate.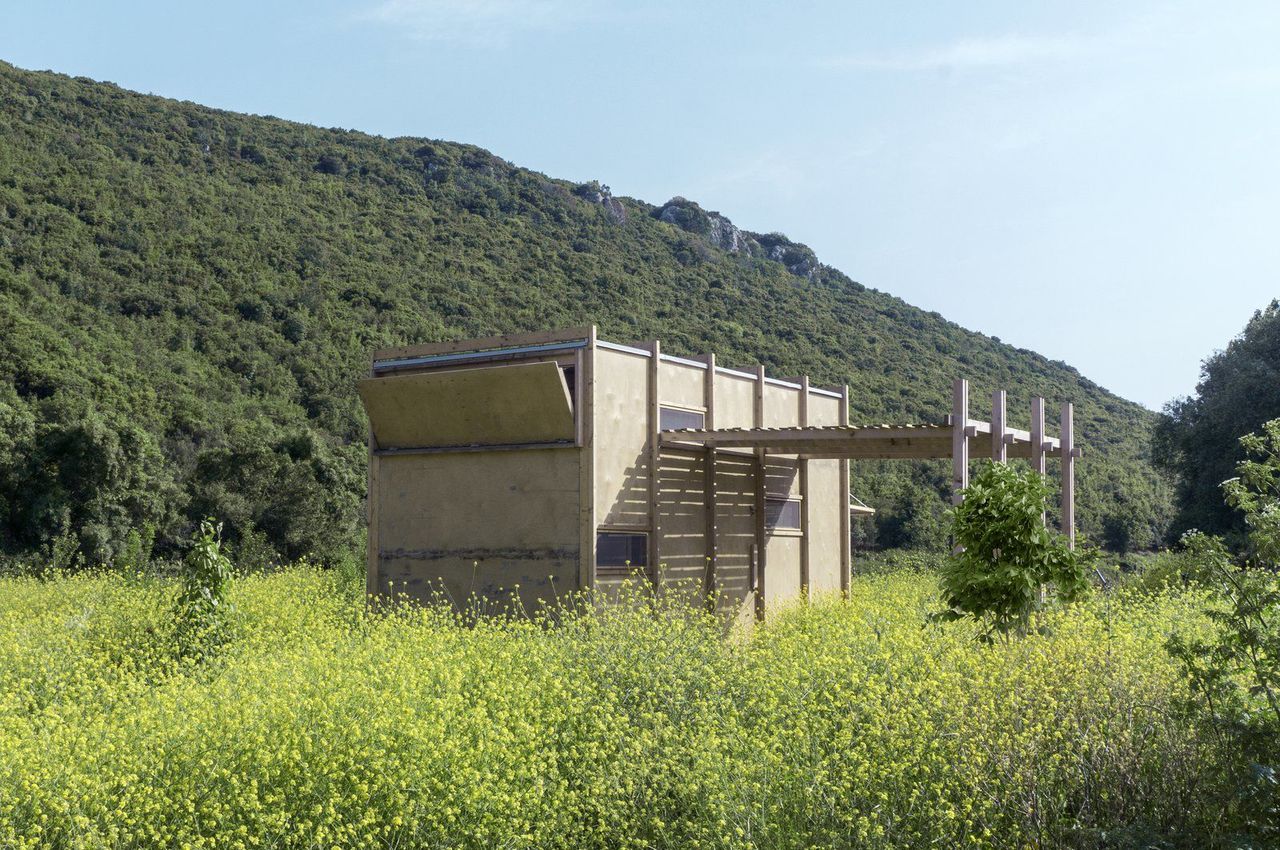 A slatted wood canopy extends from one side of the cabin, providing an increased amount of filtered light.

For example, the polycarbonate windows can be raised to act as a canopy on a warm but rainy afternoon-providing both views to the outside and protection from the summer shower.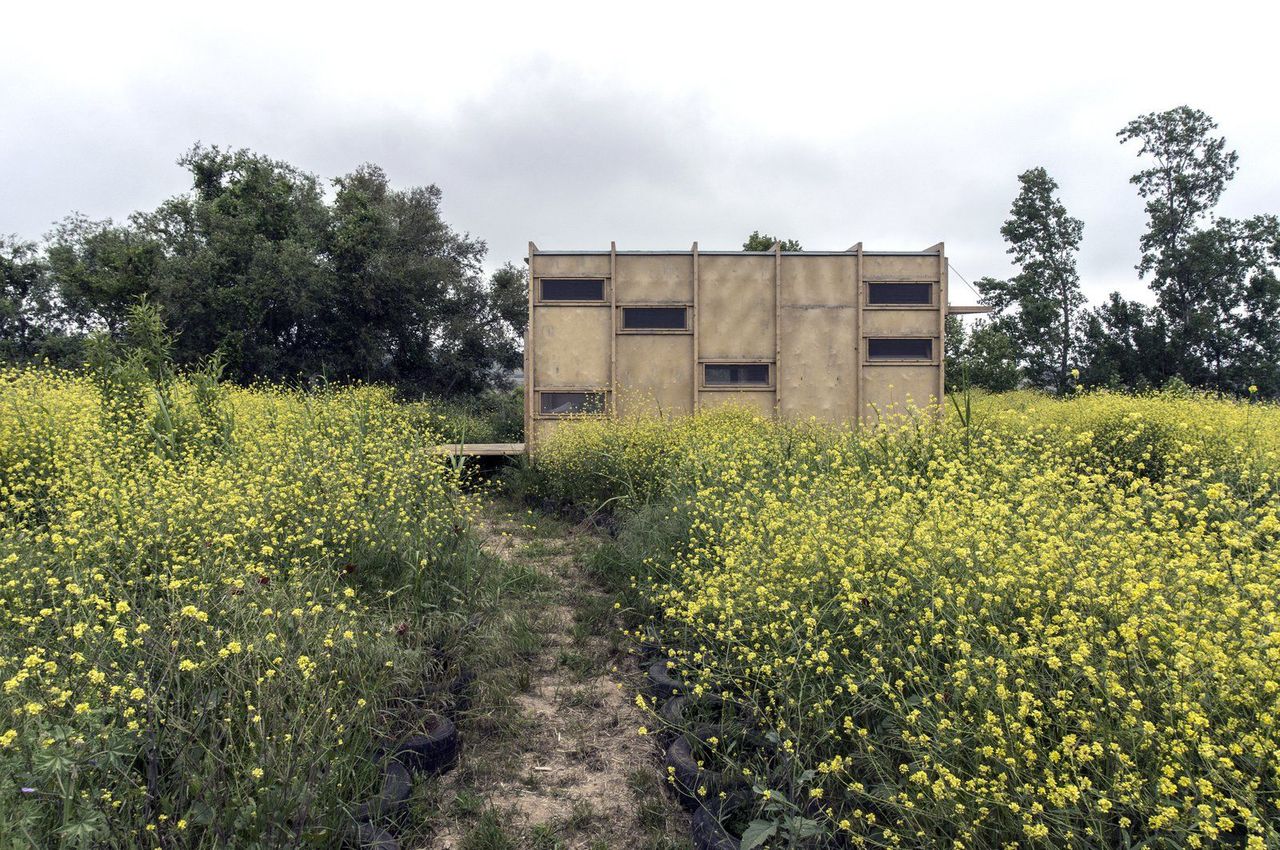 The home was prefabricated in Turkey and delivered to the site on the back of a flatbed truck. Thanks to the small size, simple design, and carefully selected palette, the project cost just under €10,000.

During periods of heavy rain, the plywood-clad exterior walls can remain closed, and a comfortable interior temperature can be maintained thanks to the continuous lining of insulation.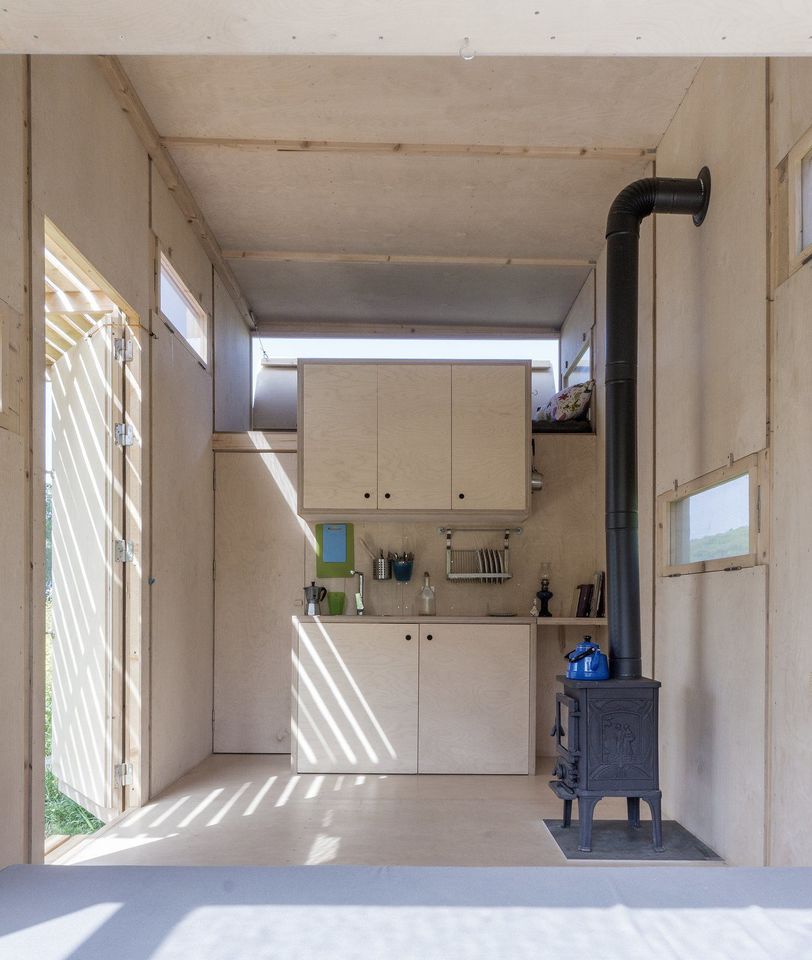 Because the tiny house can be used off-grid, the inside is heated with a wood-burning stove, which is a stark graphic variation to the rest of the wood interiors.

A bed is located in a loft above the kitchen, accessible via a ladder, and another lofted bed is located above the large polycarbonate window. The interior is largely covered in birch plywood, including some of the simple furnishings, such as the kitchenette cabinets and a fold-down dining table.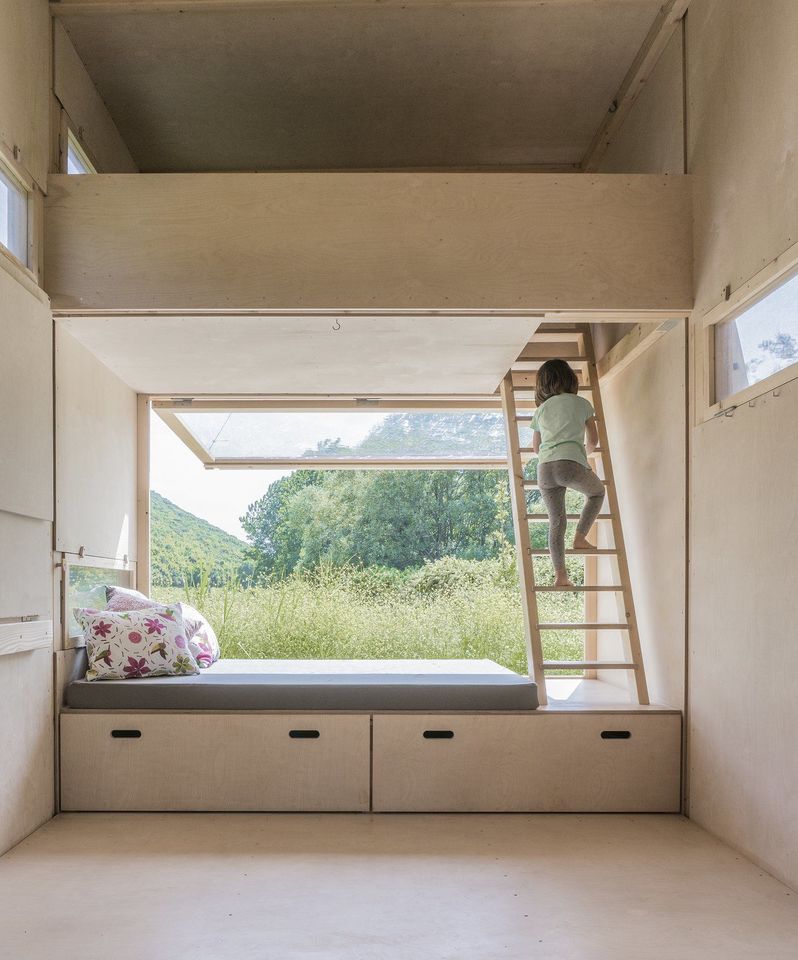 A large cushioned bench at one end of the cabin provides a seating area that looks out onto the landscape beyond.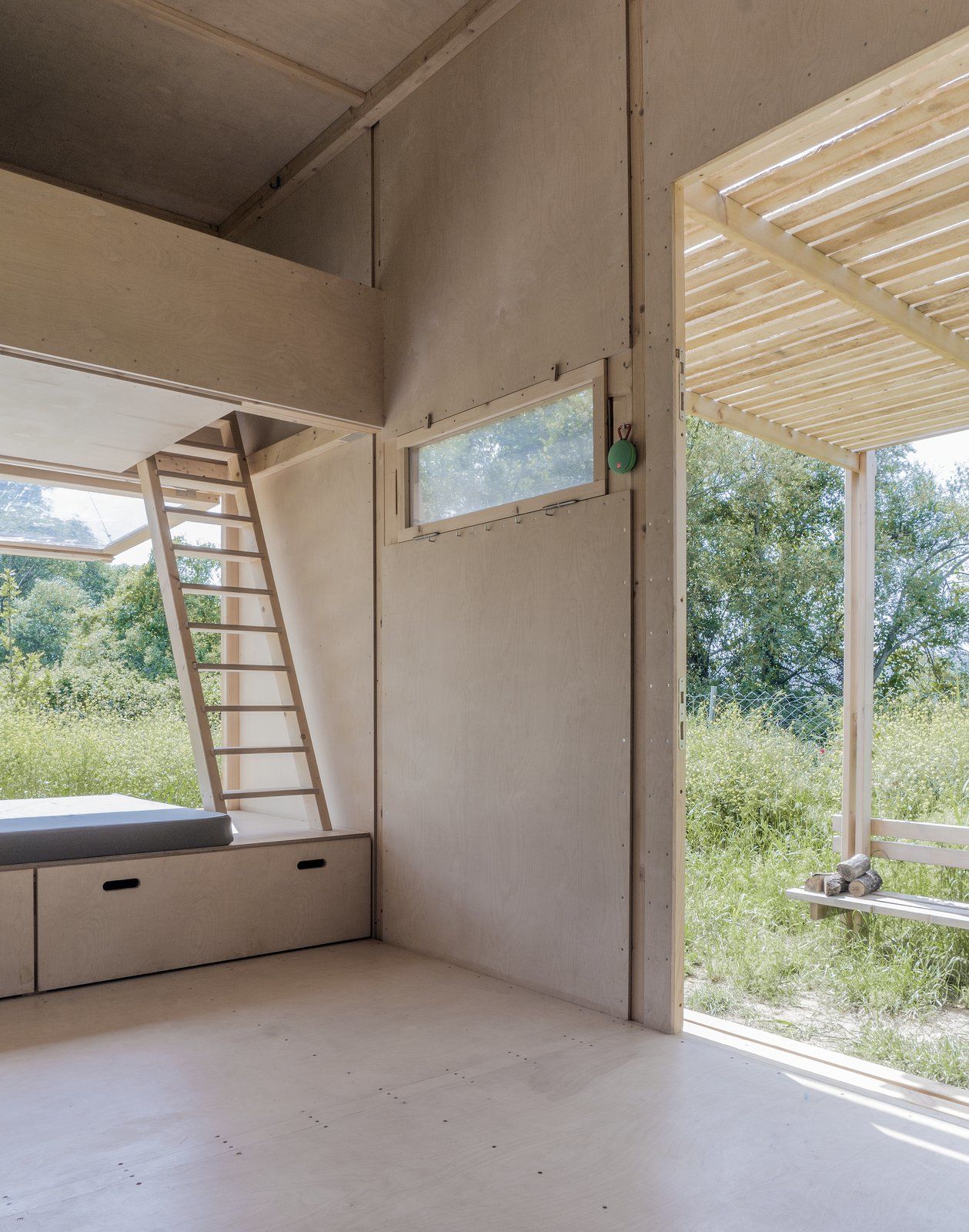 Beds are lofted above the kitchenette and large bench, and are accessible by wooden ladders.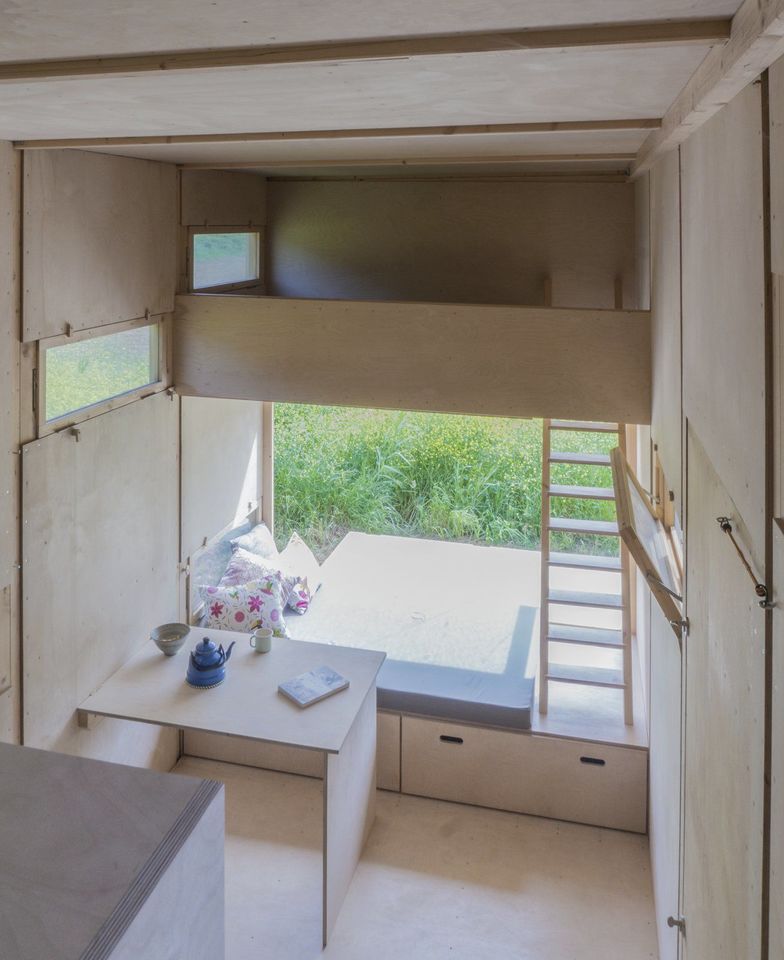 A fold-down table and multi-use bench allow the lower level to also function as a sleeping area.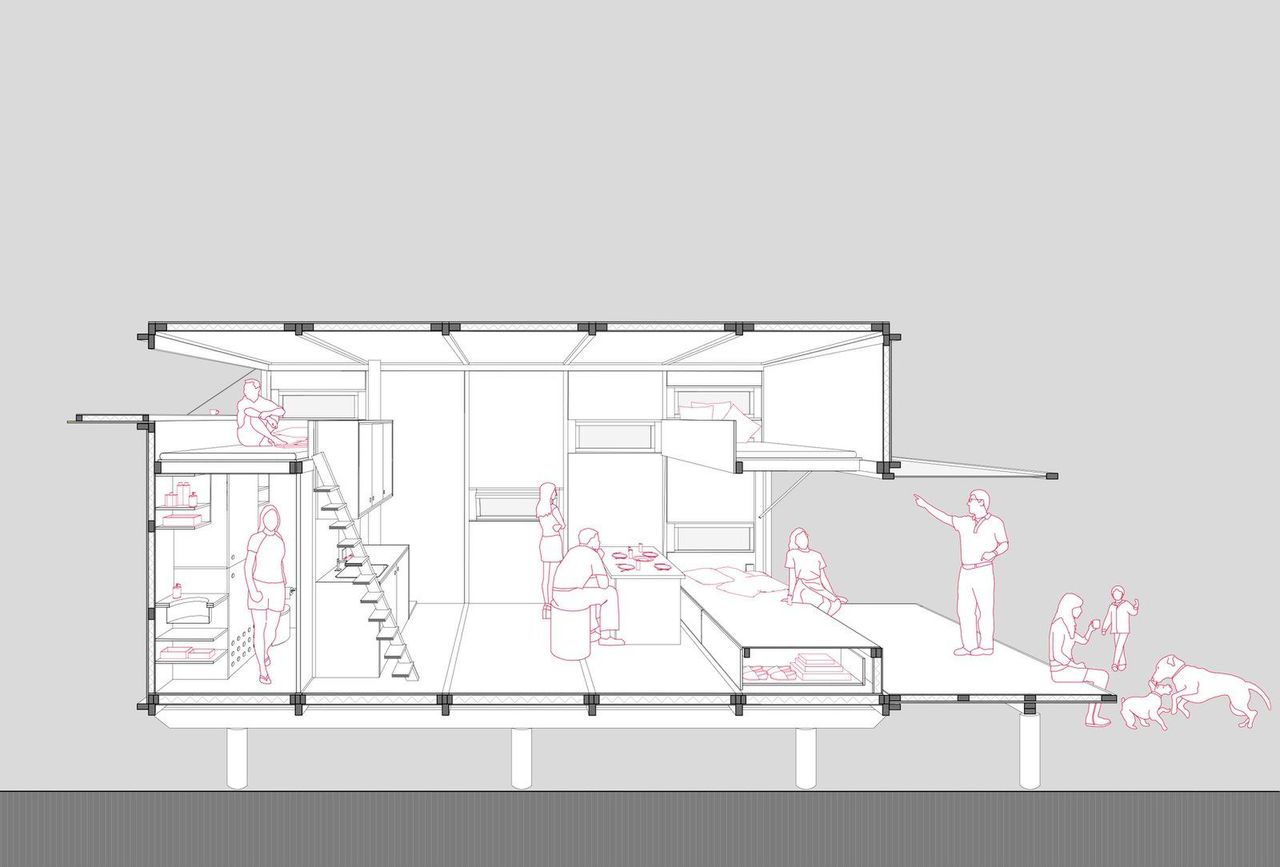 A sectional drawing shows the space as it could be used with opened panels to the outdoors.