"From the moment we met, Sean and I had a shared vision of trying to use architecture to create high-impact social outcomes," says Homestead cofounder Sam Schneider about how he and Sean Phillips conceived of their accessory dwelling unit (ADU) conversion start-up. Schneider and Phillips first came together while studying at the Massachusetts Institute for Technology's School of Architecture and Planning. The two founded Homestead in early 2020 with a vision of changing lives by "using the home-most Americans' largest asset-as a source of income and stability," Schneider says.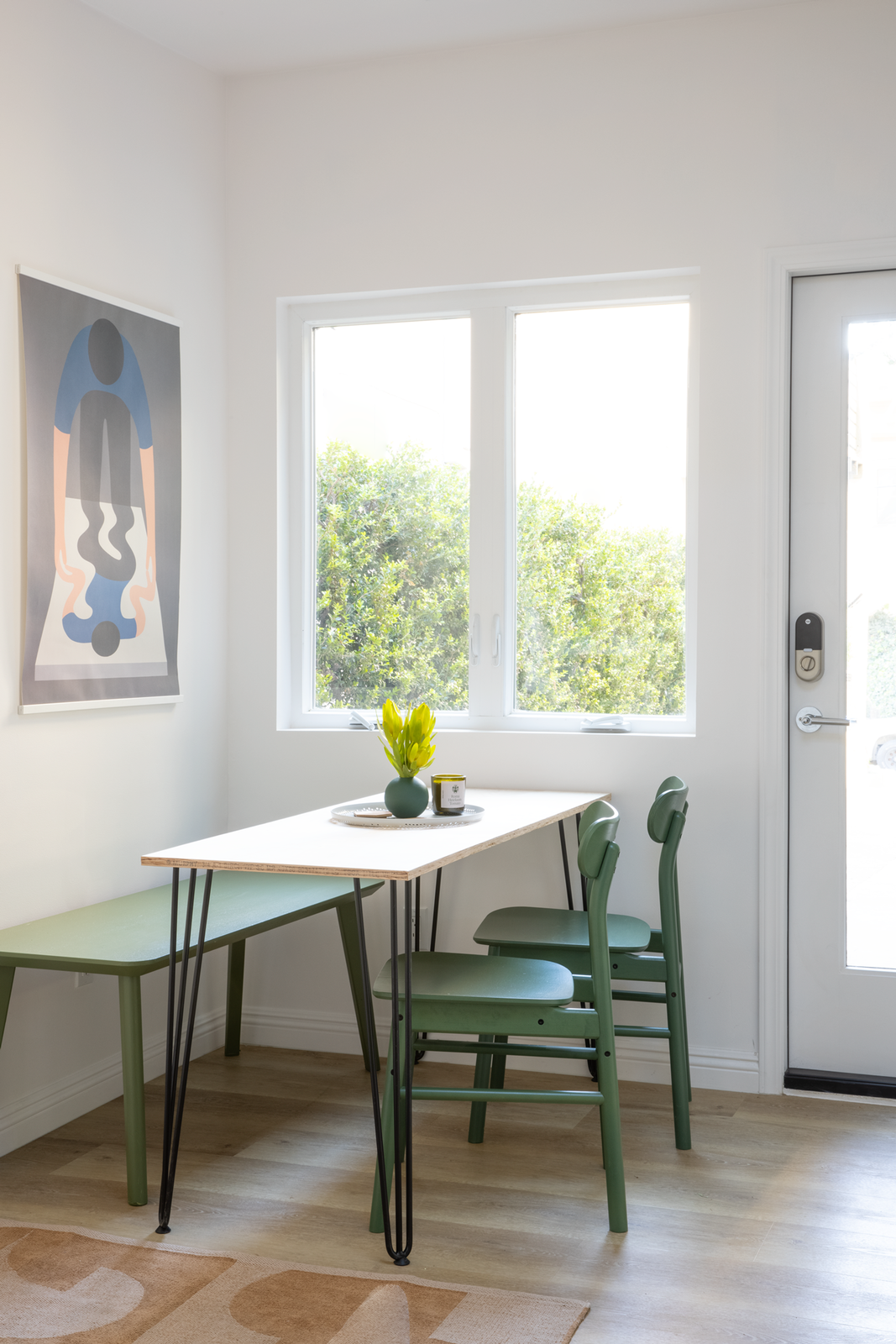 Homestead seeks to improve affordable housing options in California by providing services to convert existing structures into ADUs that can be rented out or lived in.

Indeed, it was at MIT's M.Arch program that the Homestead cofounders became smitten with the idea of making affordable housing accessible. During their last year in graduate school, the duo worked on a project to address homelessness and a lack of affordable housing on Martha's Vineyard. Disappointed with the local community's feedback-while simultaneously witnessing the growing popularity of ADU legislation across the country-the pair became enthusiastic about making ADUs part of a solution to the nation's housing crisis.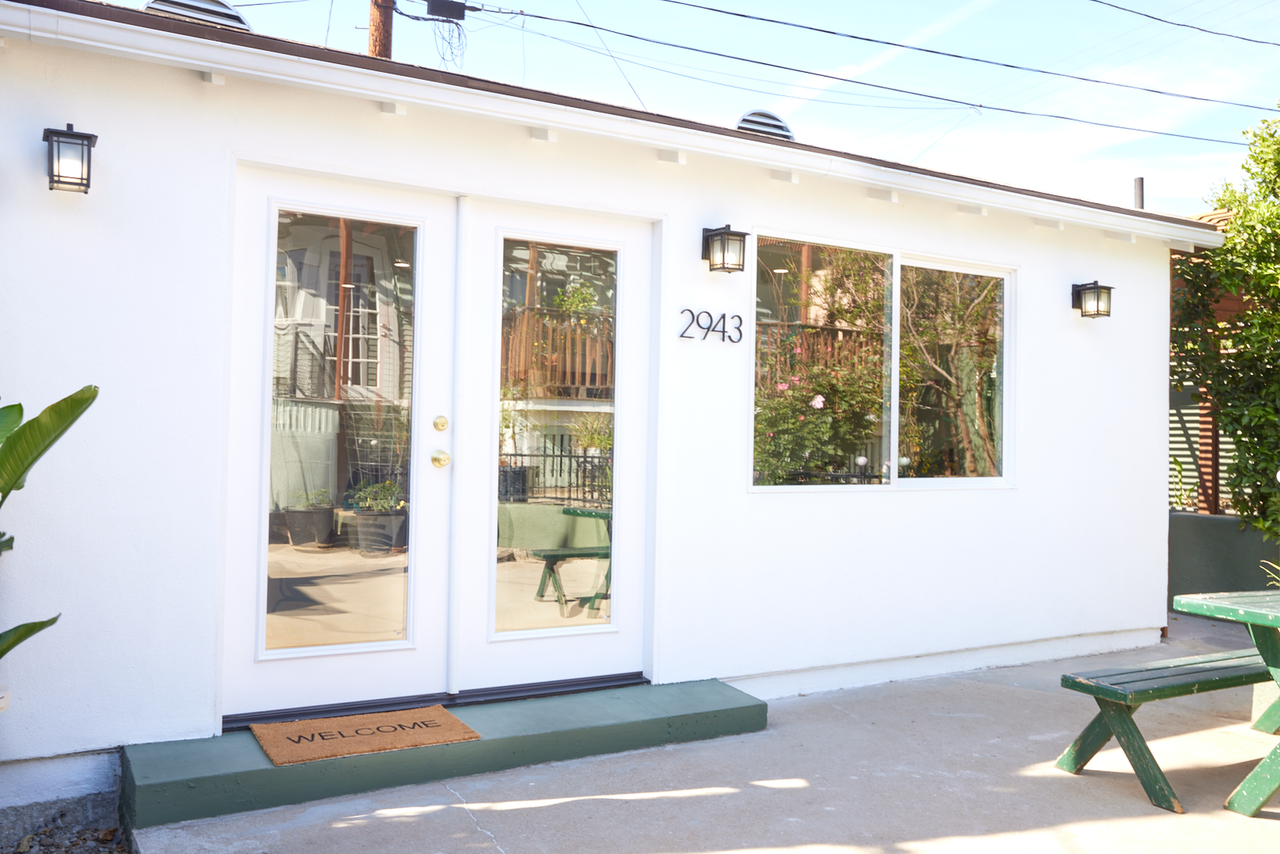 "I think using your home as a source of income and stability is the future of homeownership and affordable housing," says Homestead cofounder Sam Schneider.

Schneider and Phillips eventually moved back to their native Los Angeles and established a design consultancy geared toward nonprofits. After examining the world of residential construction more closely, they realized that there was a fundamental problem with ADUs.

"For everyone to [be able to] take advantage of ADU laws, managing a construction project can't take up all of your time, or even a lot of it," Schneider explains. "The same people who need the income from [renting out] an ADU already are busy: They work full-time, are parents, or act as healthcare providers to family members."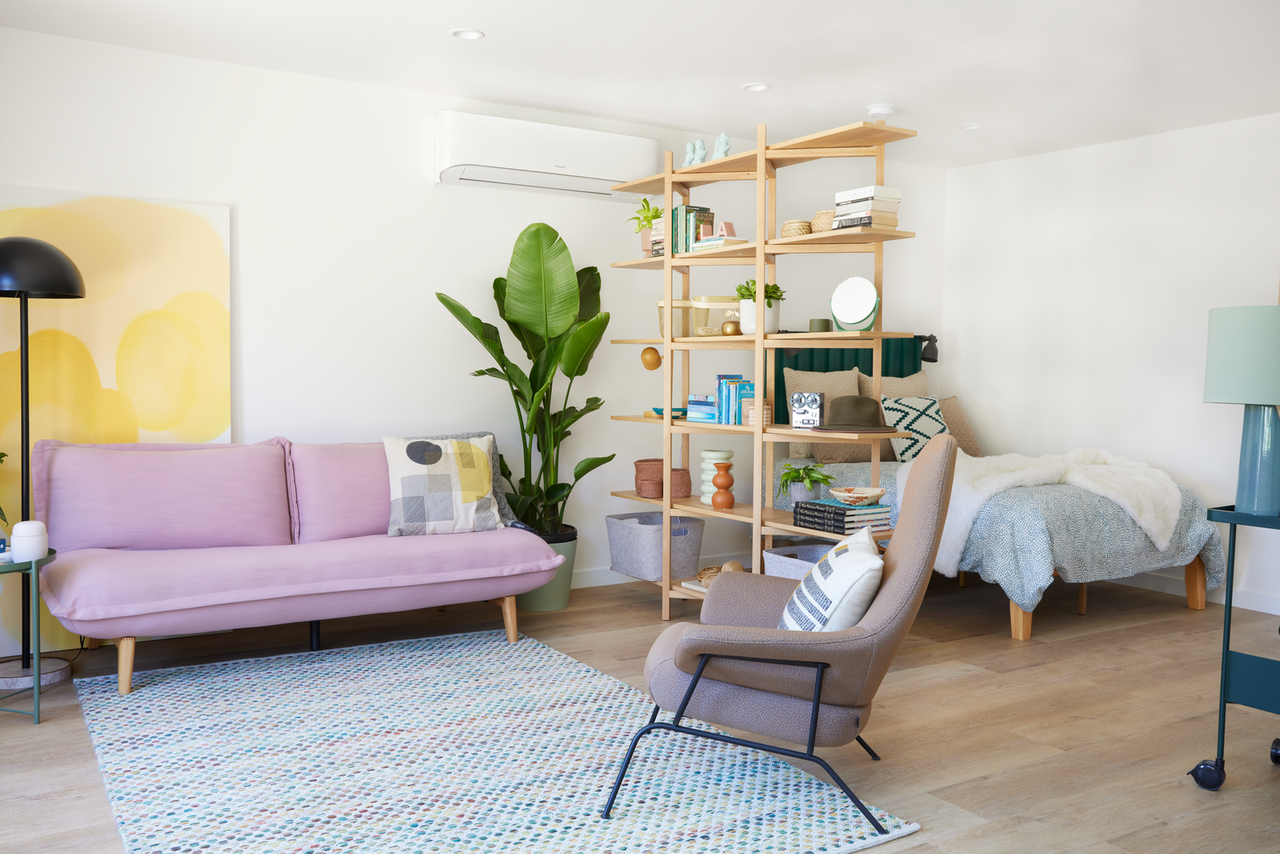 One- or multi-car garages and backyard sheds can be converted into housing that homeowners can rent out for additional income.

The Homestead cofounders decided to create a one-stop shop that would enable their clients to "upcycle an existing space into new housing and passive income" with effective project oversight from start to finish-without placing the burden of finding a contractor, designer, and lender on the homeowner.

Schneider and Phillips embarked on a handful of inaugural ADU conversions, taking on old garages and adapting them into rentable, income-producing housing in Los Angeles. They soon realized it would be highly beneficial to join the design and pricing options together, in part by focusing on "tailoring"-where homeowners can choose among preselected finishes, layouts, and appliance options-rather than customization.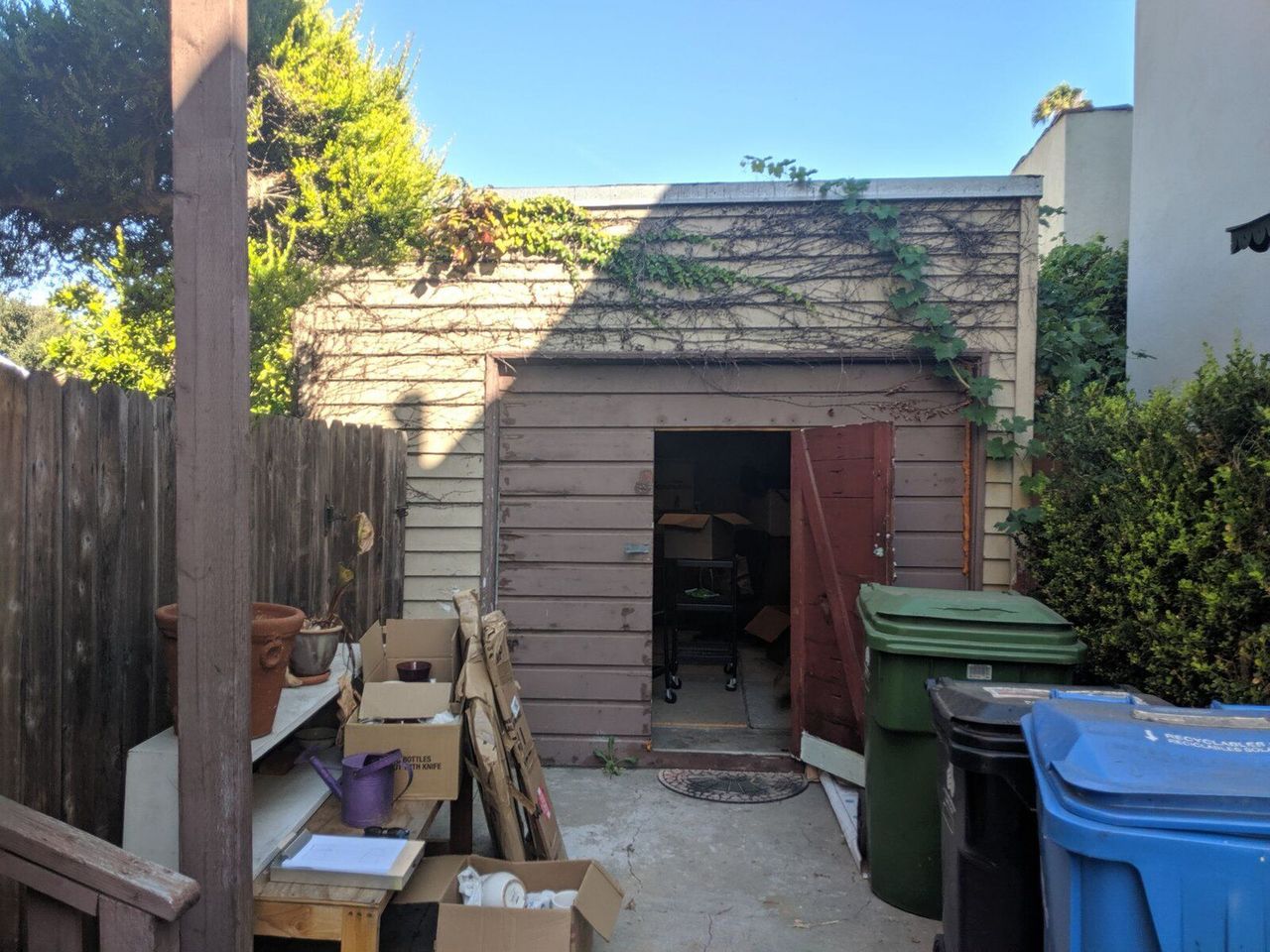 One of Homestead's earlier projects was the conversion of this former garage into an ADU.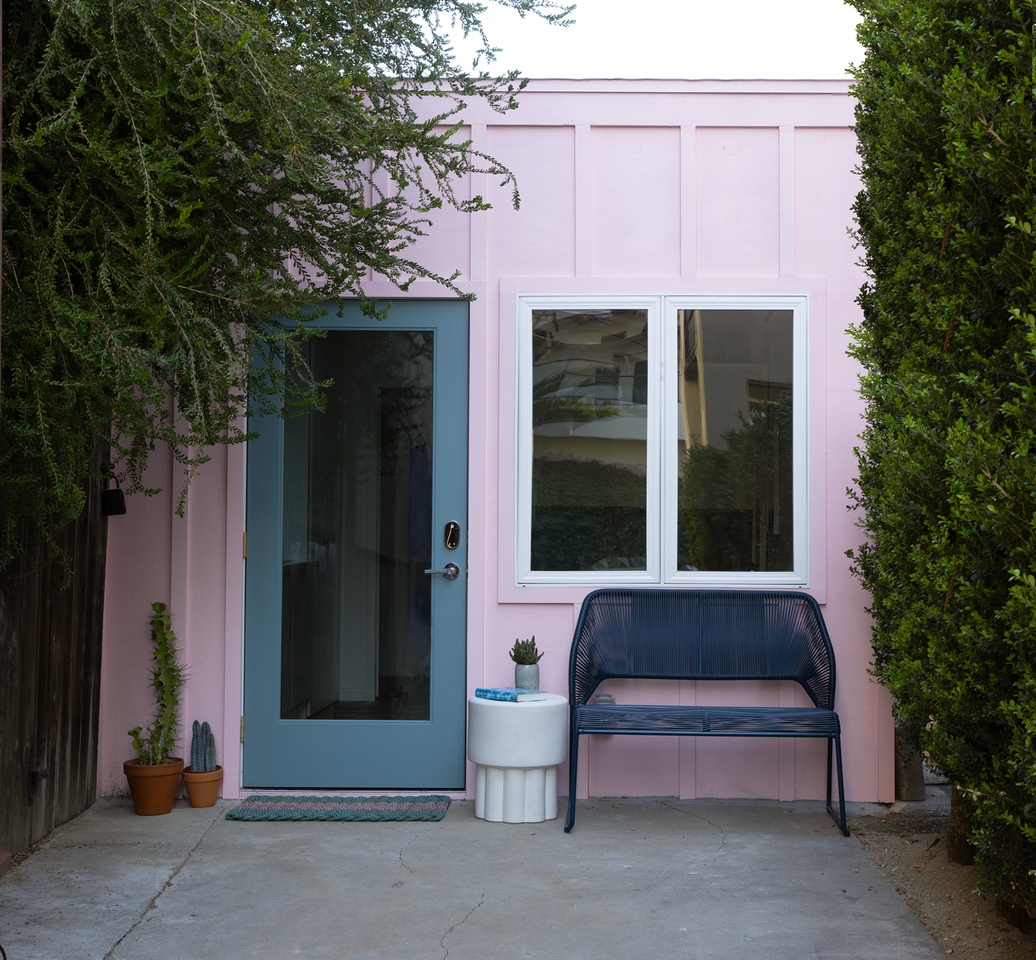 The design of the garage–turned–ADU emphasizes natural daylight through carefully selected finishes and deliberately placed windows.

At the moment, Homestead offers four West Coast–inspired finish options: California Classic, Desert, Coast, and Mountain. The ADUs follow an aesthetic that marries traditional design with a minimalist approach, focusing on efficient spatial layouts and window arrangements that take advantage of daylight and site conditions.

The Homestead team takes care of everything from design, financing, and permitting, to contractor selection and code inspection. The Los Angeles–based company also completes an initial site visit to examine the existing conditions, and team members carry out consultations with homeowners to determine things like floor plans and finishes.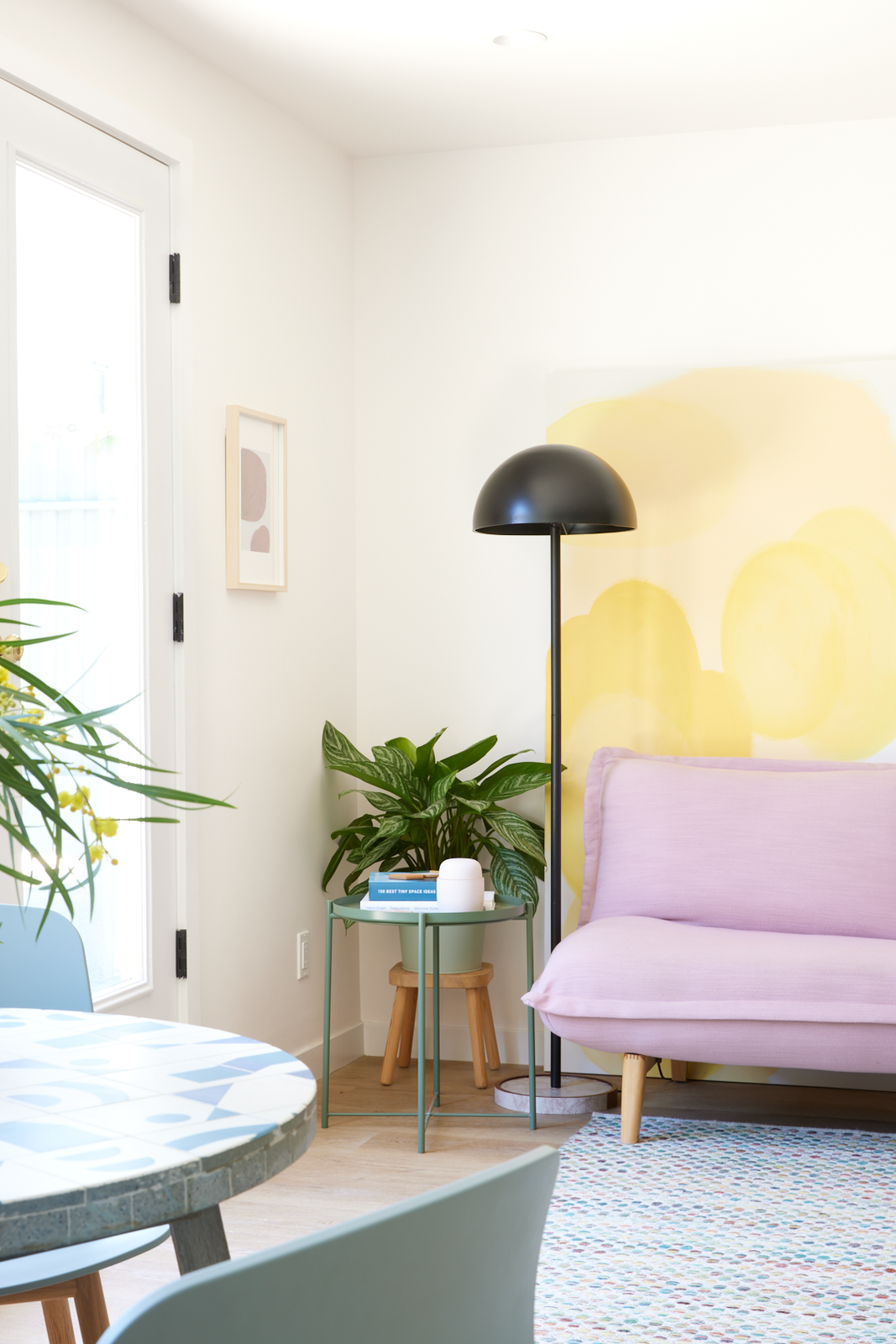 "Housing prices continually exceed wage growth," says Schneider. "At the same time, home sizes have increased 60 percent over the past 40 years, while family size is decreasing. Upcycling an underused space into a rental unit is a clear fix," he continues. "It's the cheapest way to add new housing, and the simplest way to add much needed income to most homeowners' lives."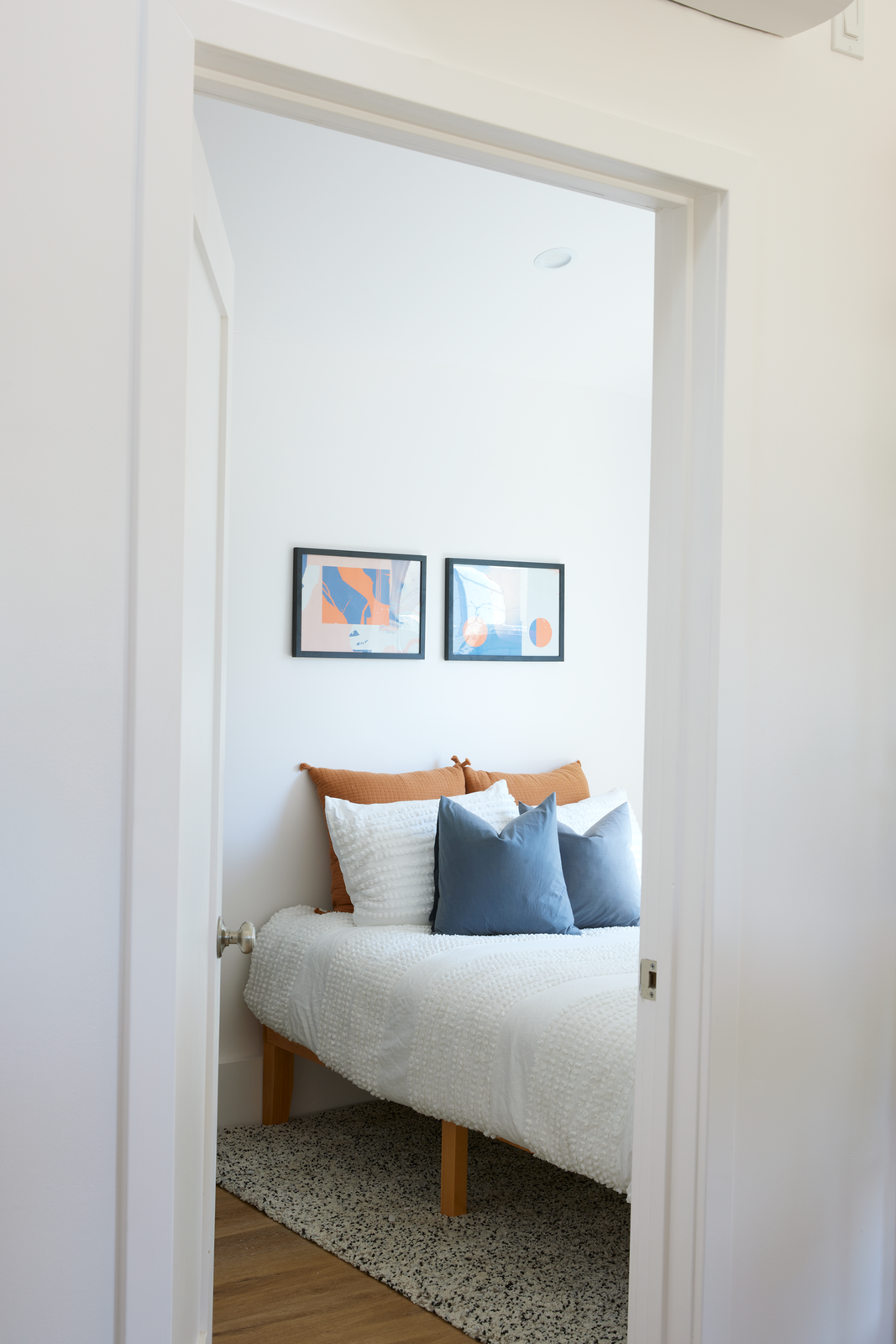 Homestead's layout options include studio-style plans for a one-car garage, as well as separate bedrooms for larger garages that fit two or more vehicles.

Homestead's tailored–not–customized approach offers the added benefit of ensuring guaranteed pricing for clients, Schneider notes. The team combines information gleaned from each on-site analysis with data gathered from similar projects to understand and identify the most effective contractors for the job.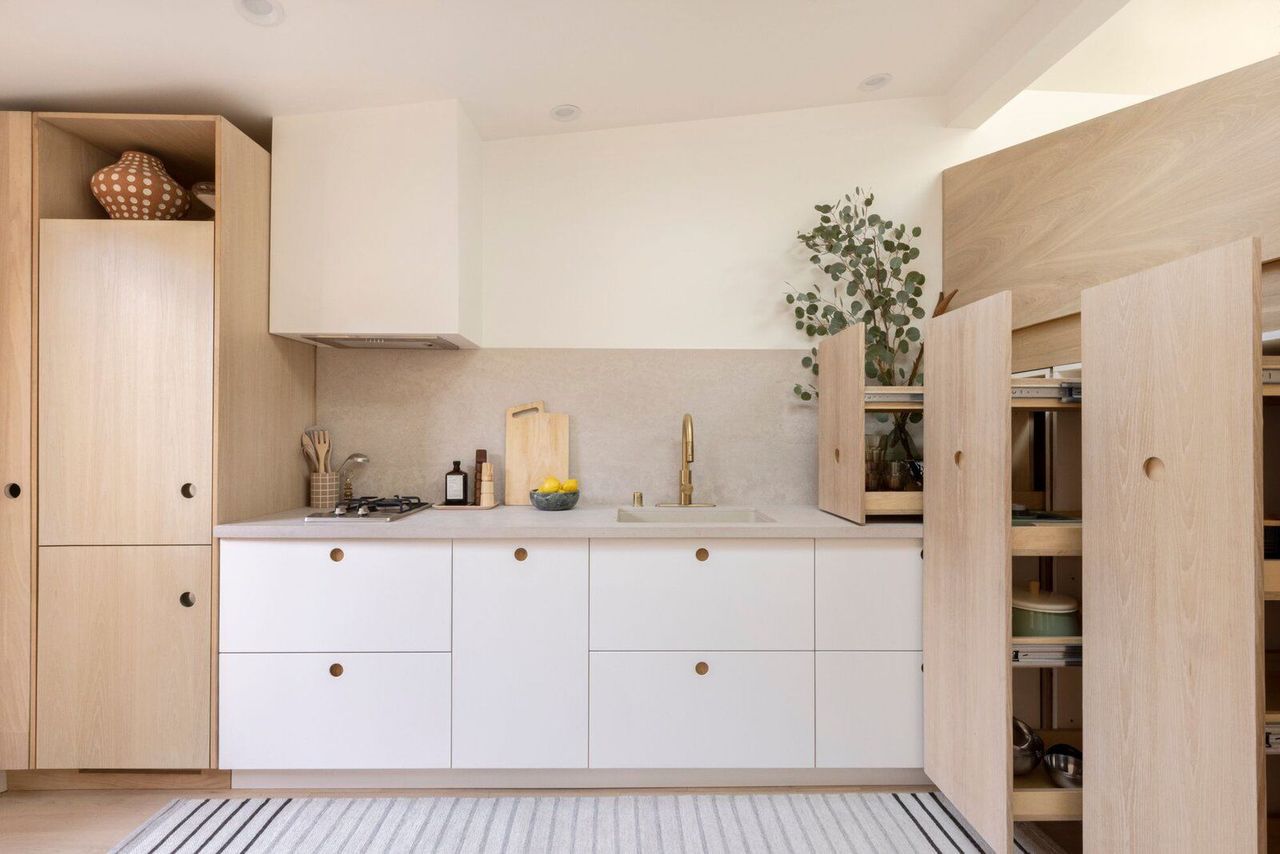 "Ideally, we'll be building more units than any developer to the nation's housing stock at the end of the decade, without problematic land use or displacing community members," says Schneider. "One can dream, right?"

Since it was founded, Homestead has grown from just Schneider and Phillips to a seven-person team that includes architectural designers, construction specialists, and general operations managers and planners. The company also owns a licensed general contracting subsidiary that executes construction, and the founders are working on getting their brokerage licenses. (At the moment, the company provides homeowners with contacts for lenders who specialize in ADU conversions.)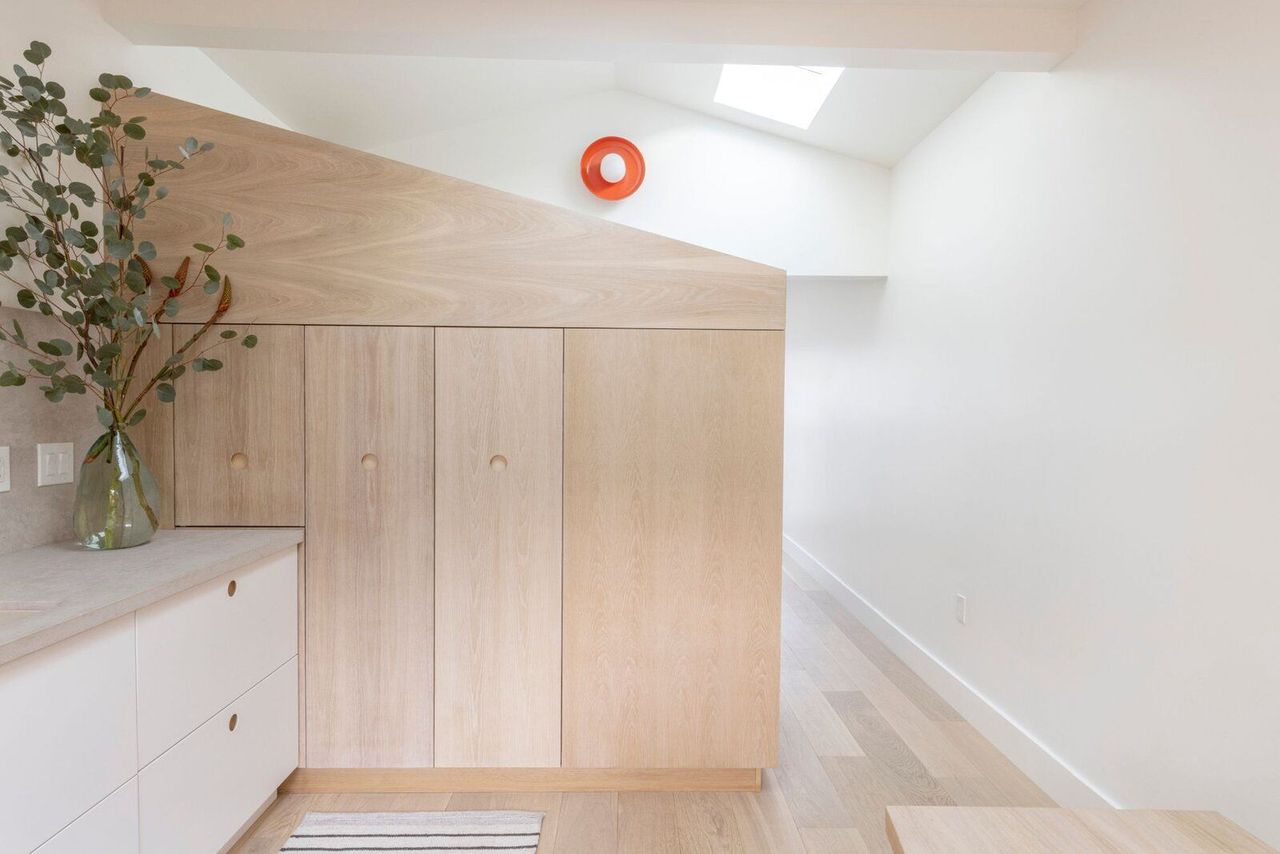 By simplifying their offerings in both layout and finish options, Homestead has managed to corral the challenges of working with contractors and homeowners, finding a balance that satisfies the majority of their clients and collaborators.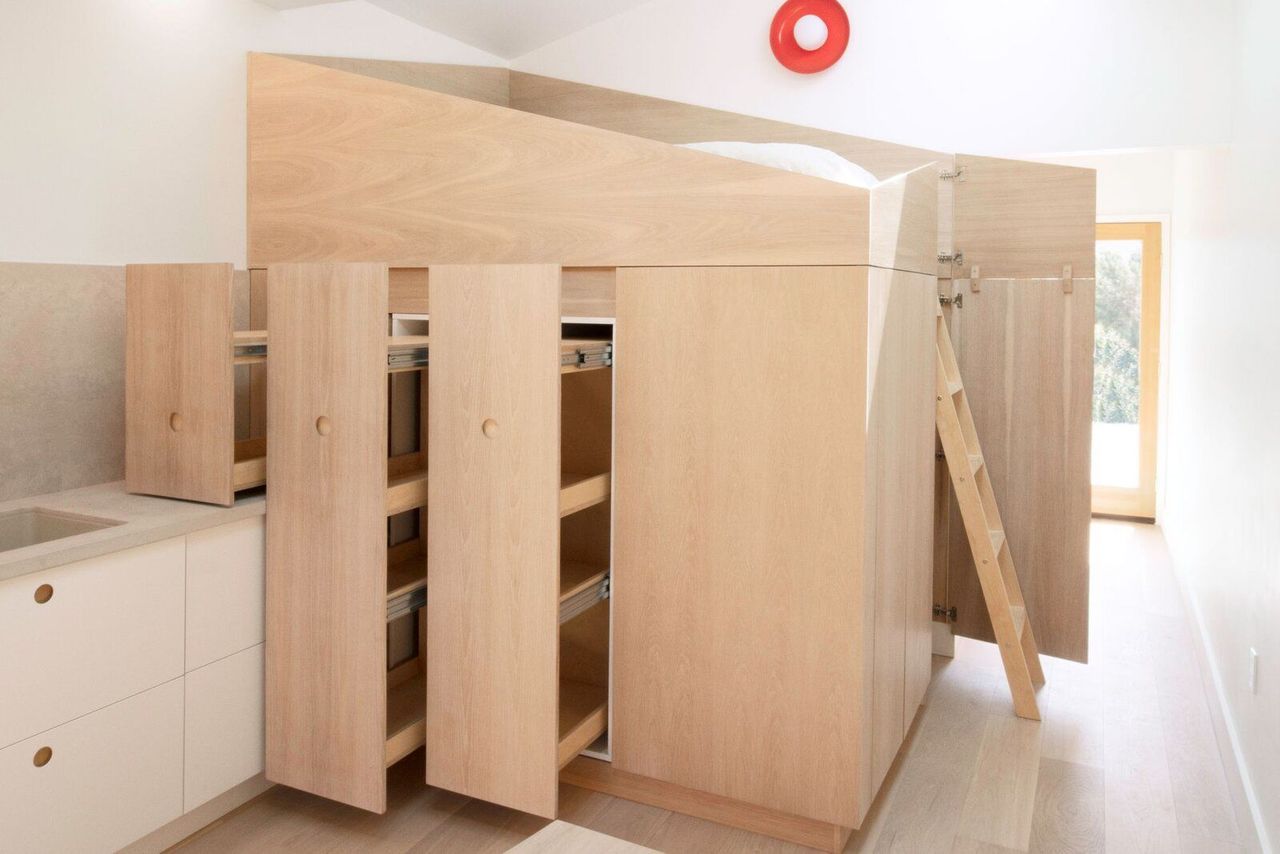 "After speaking to hundreds of homeowners, we realized that our vision of converting garages into housing couldn't be done at scale without revisiting the way we approach renovation as a whole," says Schneider.

"ADUs are not-and cannot be-the only solution for affordable housing," admits Schneider. But the team at Homestead still believes they can have a positive impact on the housing market and income growth. "If we can help homeowners have a higher quality of life-and contractors have an easier time operating-we can create more housing at scale and affordably," he continues. "It's why Homestead started, and why we're in it for the long run."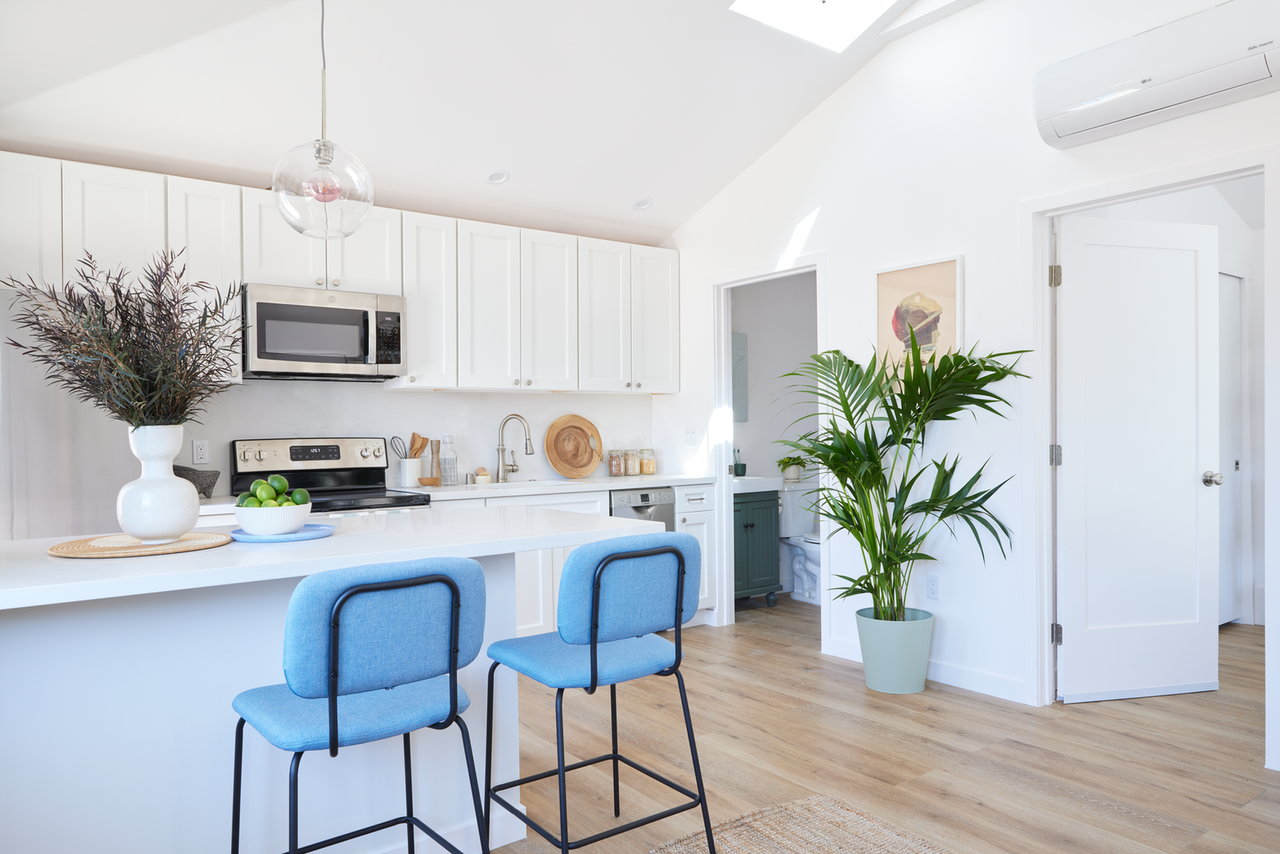 By renting out their ADU conversions, Homestead's clients have earned income that has helped the homeowners finance their children's college educations and pay off bills.