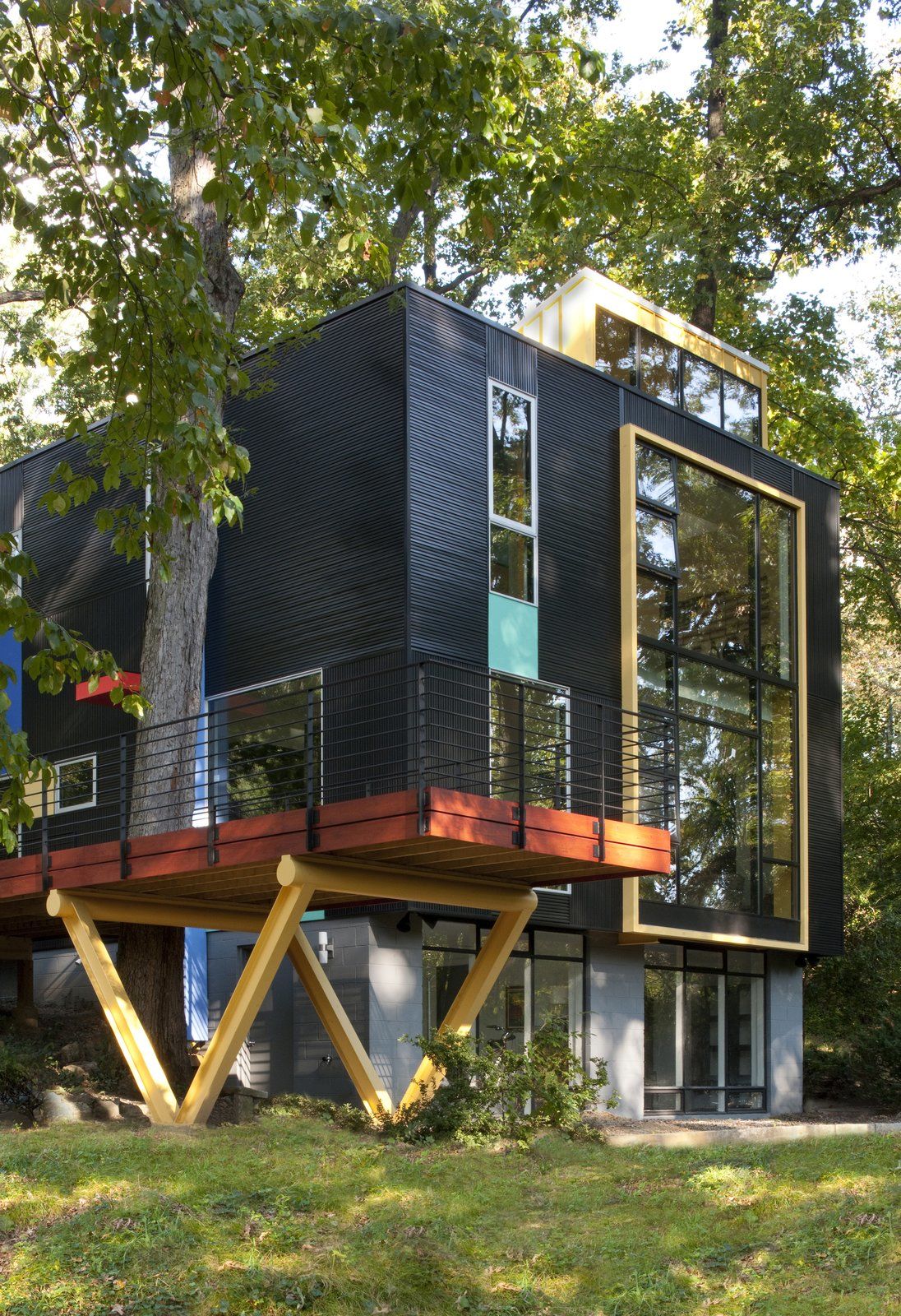 A facade of contrasting colors and textures announces the expansion of this home in Takoma Park, Maryland. Resident and builder Alan Kanner called on longtime collaborator, architect Mark McInturff, to help him add a second story and 900 square feet to the residence.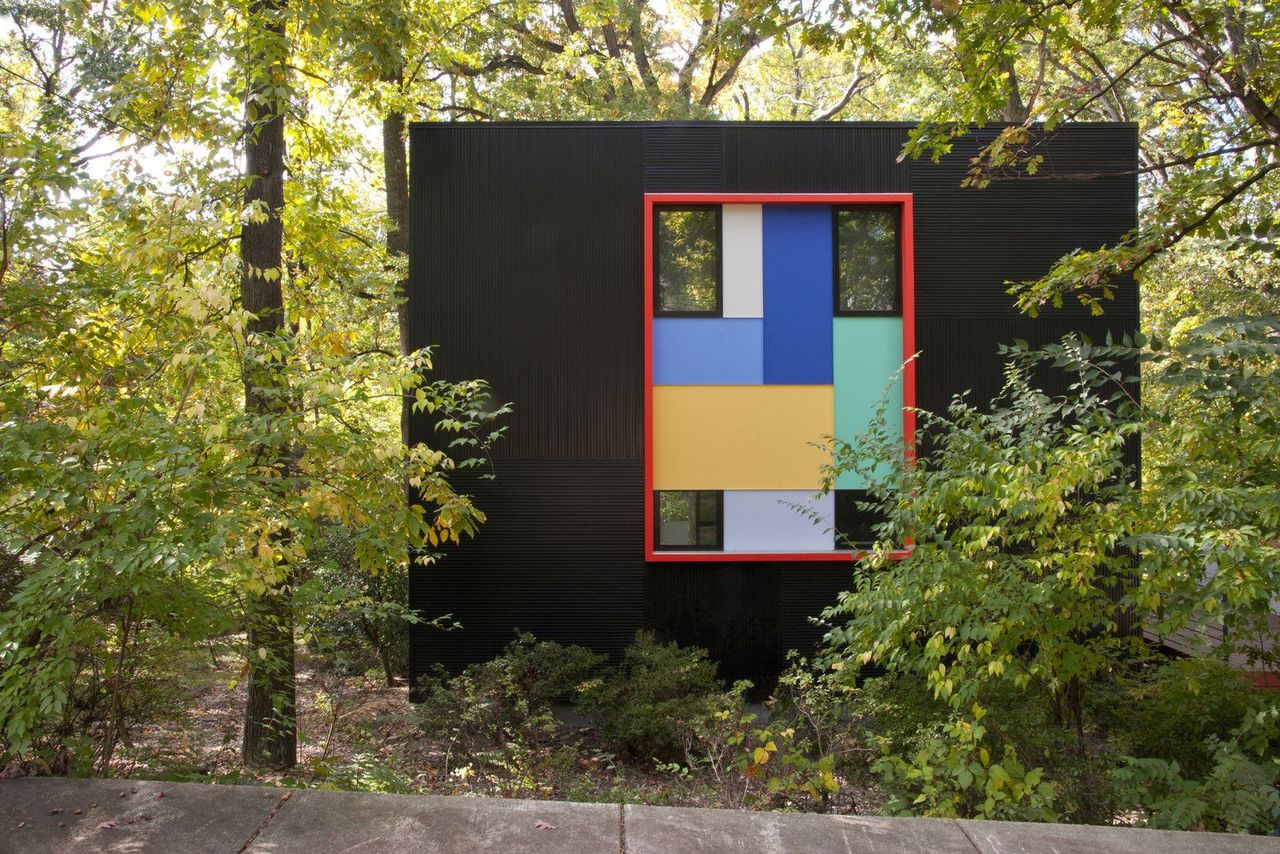 A backdrop of Valspar Fluropon coating in Black accentuates the bursts of turquoise, dandelion yellow, and other colors framing the windows. The eye-catching palette is inspired by San Francisco artist Richard Diebenkorn's Ocean Park series.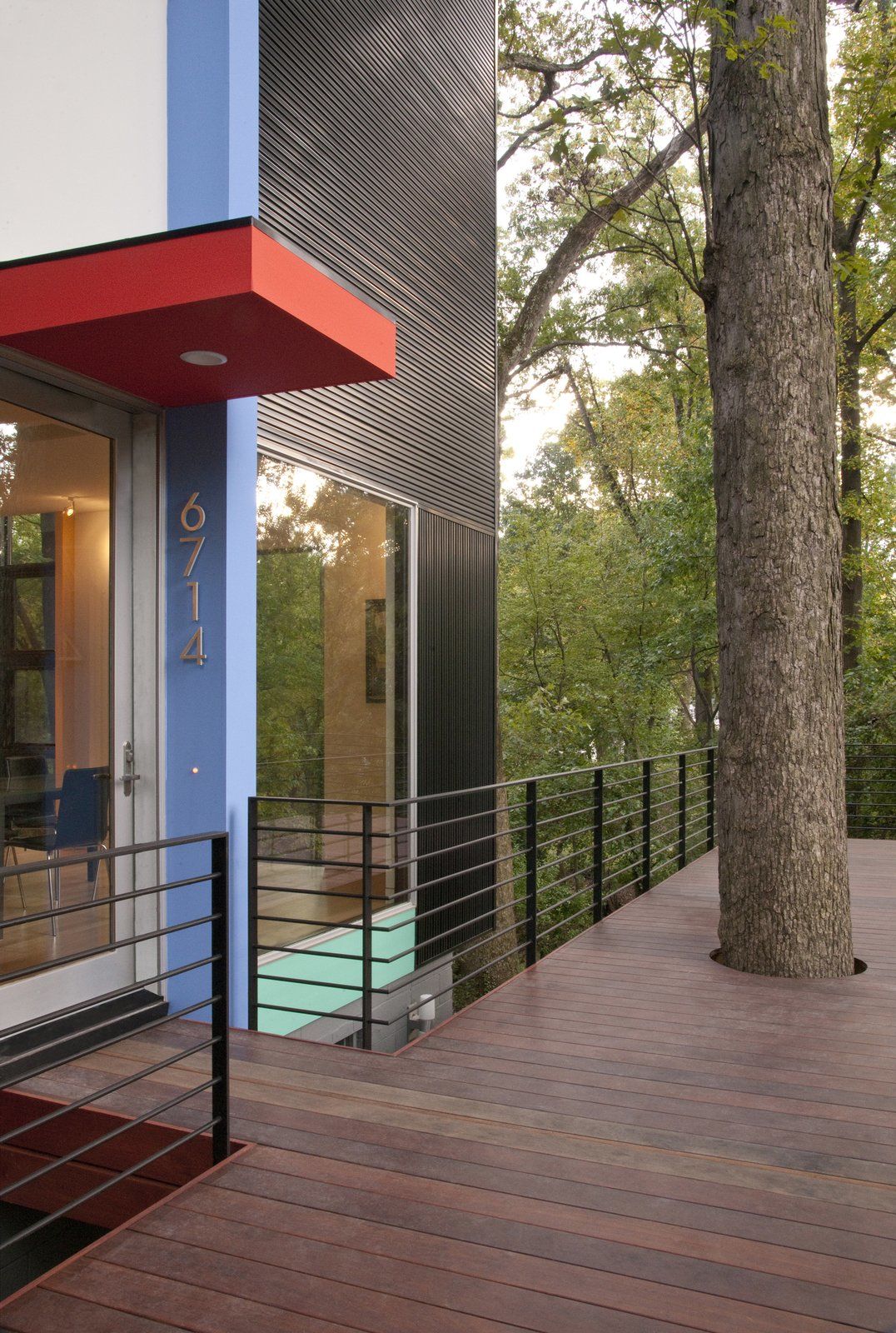 The rivets in the corrugated aluminum siding run both horizontally and vertically. It took time for McInturff to persuade Kanner to embrace the contrast of the lines, but they're pleased with the results. "The exterior almost looks like a black pair of corduroy pants, but with the stripes going both ways," says the architect, "It's proven to be one of the more unique features of the home, and completely identifies the exterior."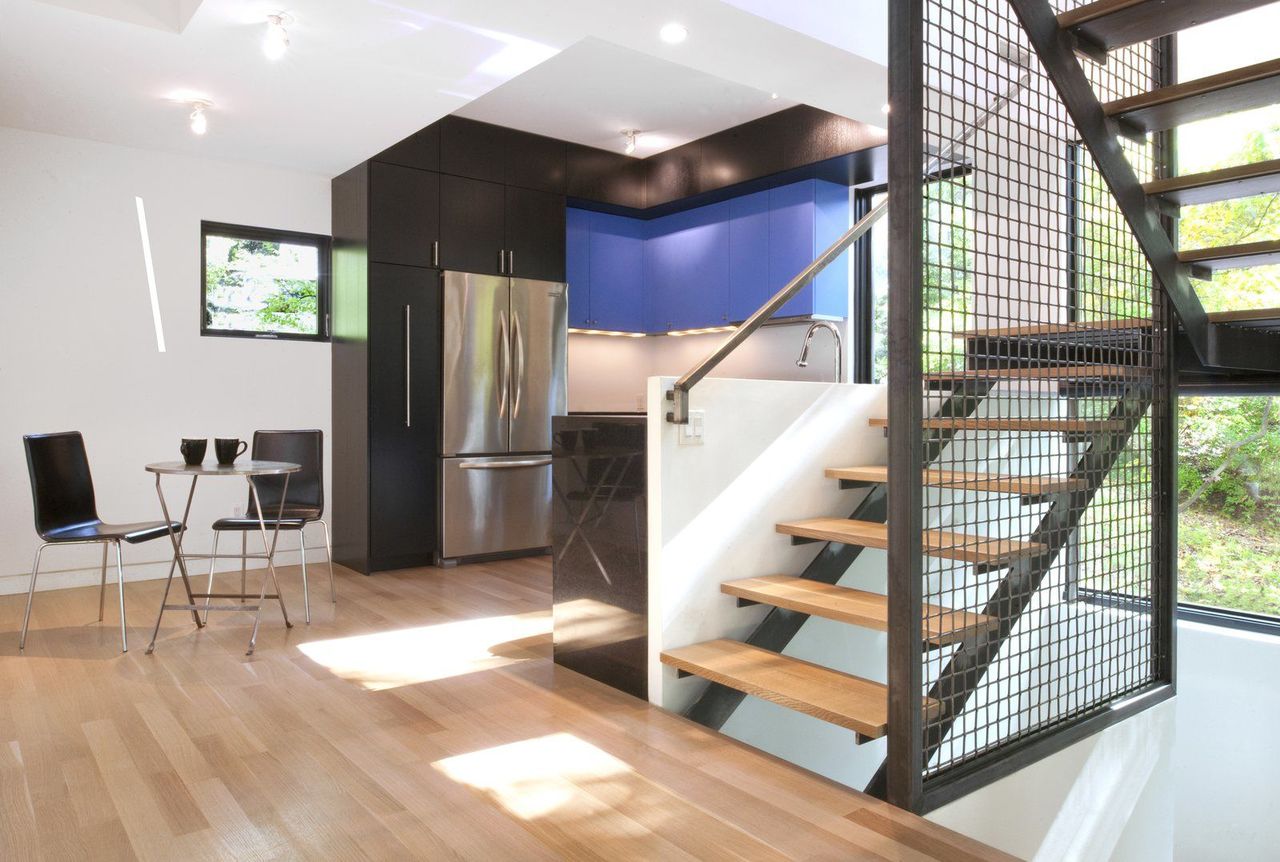 Inside, where the dining and living spaces were reconfigured, the vibrant colors continue with smaller accents like the azure cabinetry.