Developed by Michel Hardoin, founder of Atelier 6 Architects, this self-sufficient cabin melds modern comforts with organic materials. The name Heva is short for "habiter un espace de vie autonome," which translates to "living in a self-sufficient space."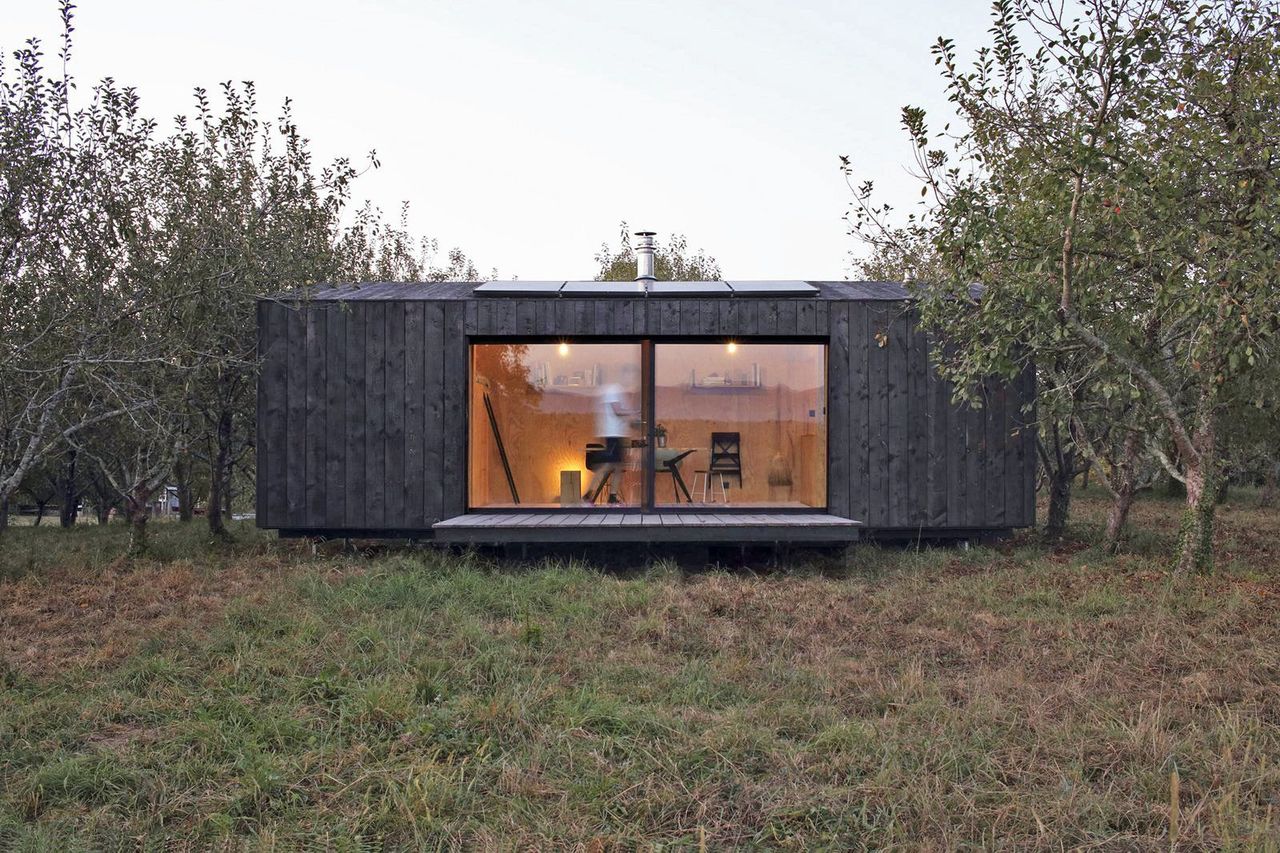 A glimpse of Heva's interior and deck.

Heva is made predominately of wood, which Hardoin sourced either locally or from controlled origins. The cabin has a pine plywood structure, with wood fiber insulation. The cladding boards are charred to protect them from insects and weather, while also creating an inky hue reminiscent of regional lumberjacks' cabins. Although it's prefabricated, the structure maintains a sense of artisanal quality-and it's stunningly designed.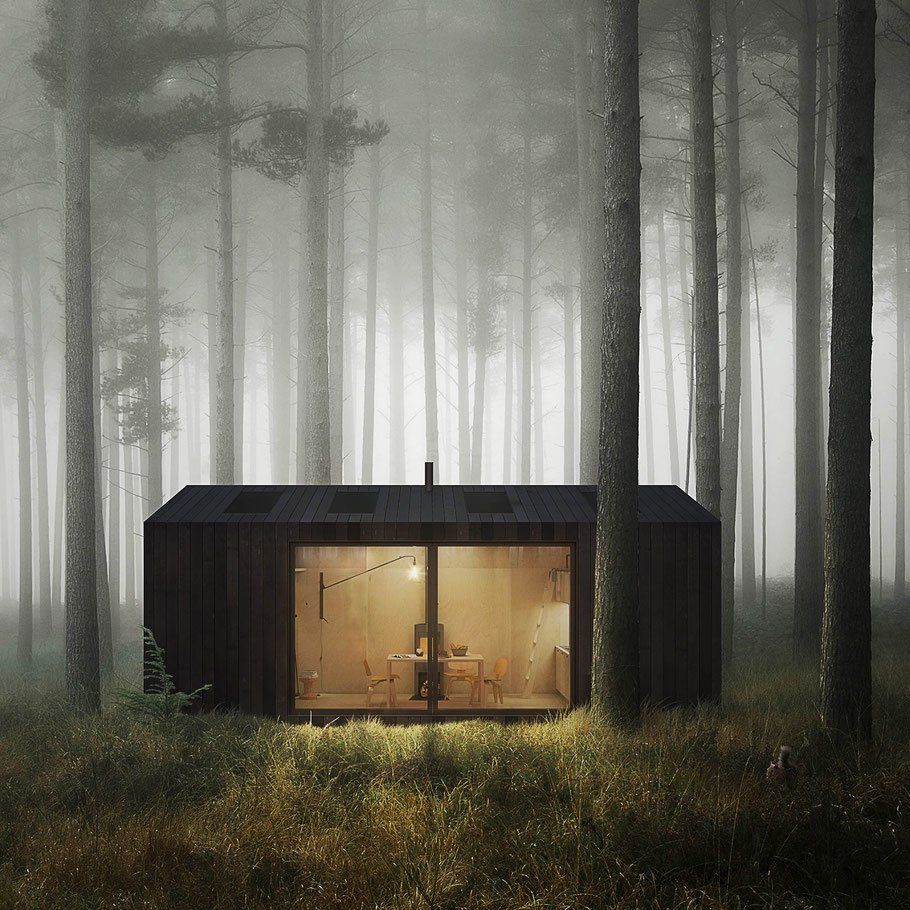 The inspiration for Heva was a wooden home in Bordeaux, France.

Heva was inspired by one of Atelier 6's first projects-a timber frame house surrounded by pine forests in Bordeaux. The project lit a spark in Hardoin, who was compelled to continue creating wooden structures that sit lightly upon the land.




This cabin is designed to open up to the outdoors with large glass doors, although each unit can be individually configured.

Hardoin researched cabins around the world, and after six months of drawing and reflecting, came up with a design that fits the maximum weight restrictions to be transported by truck. He designed the cabin with an emphasis on balance-of proportions, masses, energies, light and dark, inside and outside.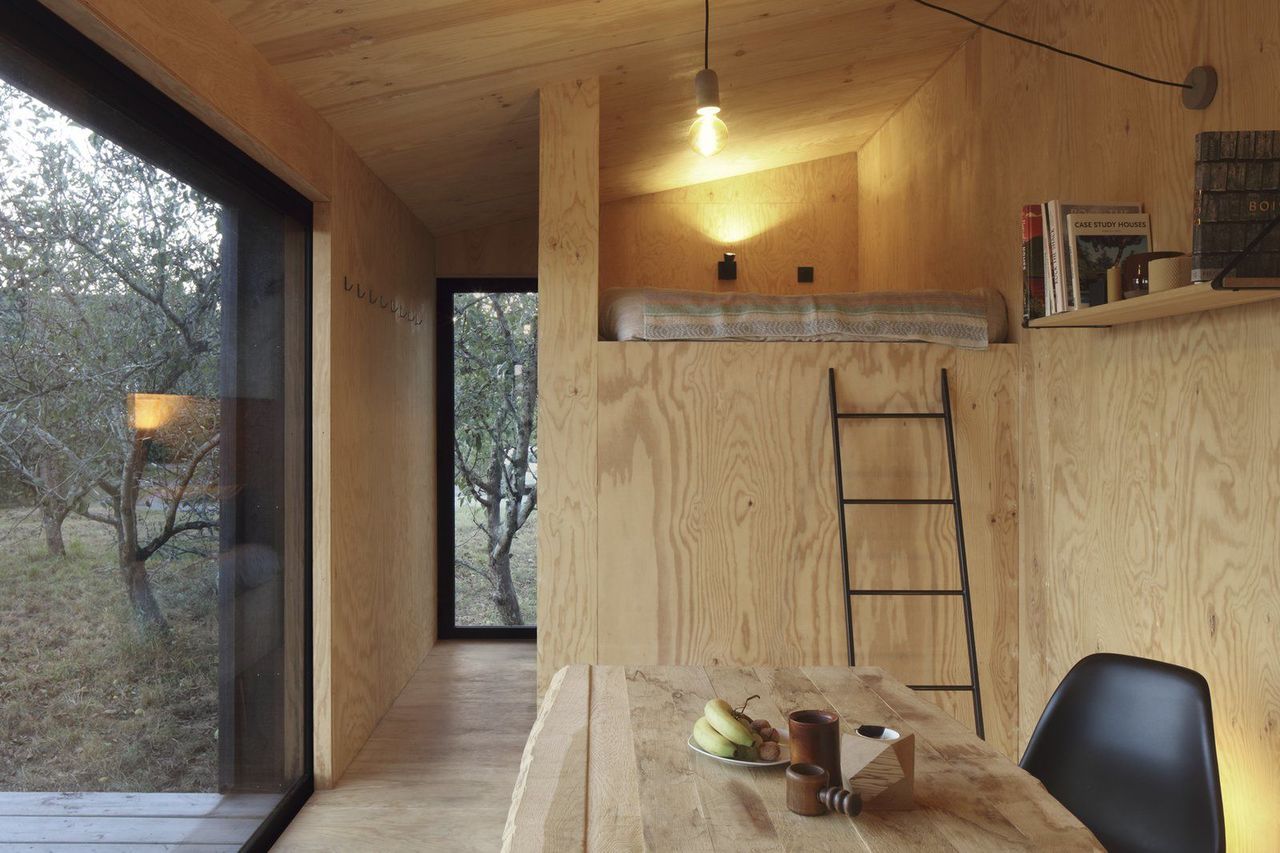 The lower level serves as a dining area or workspace, while a loft provides a cozy sleeping nook.

"It draws from nature its elements-the sun, the water, and the wood of which it is entirely constituted," explains Hardoin.

Hardoin began the project informally with friends, and they soon began looking for builders to create the cabin-although most fell short. Finally, at a construction show in Bordeaux, Hardoin met Nicolas Laveau, manager of My Little Loft. The manufacturing company had built a tiny house on a trailer similar in size and finishes to what Hardoin wanted to build. They began brainstorming, and they adapted the original design to a more innovative wood frame.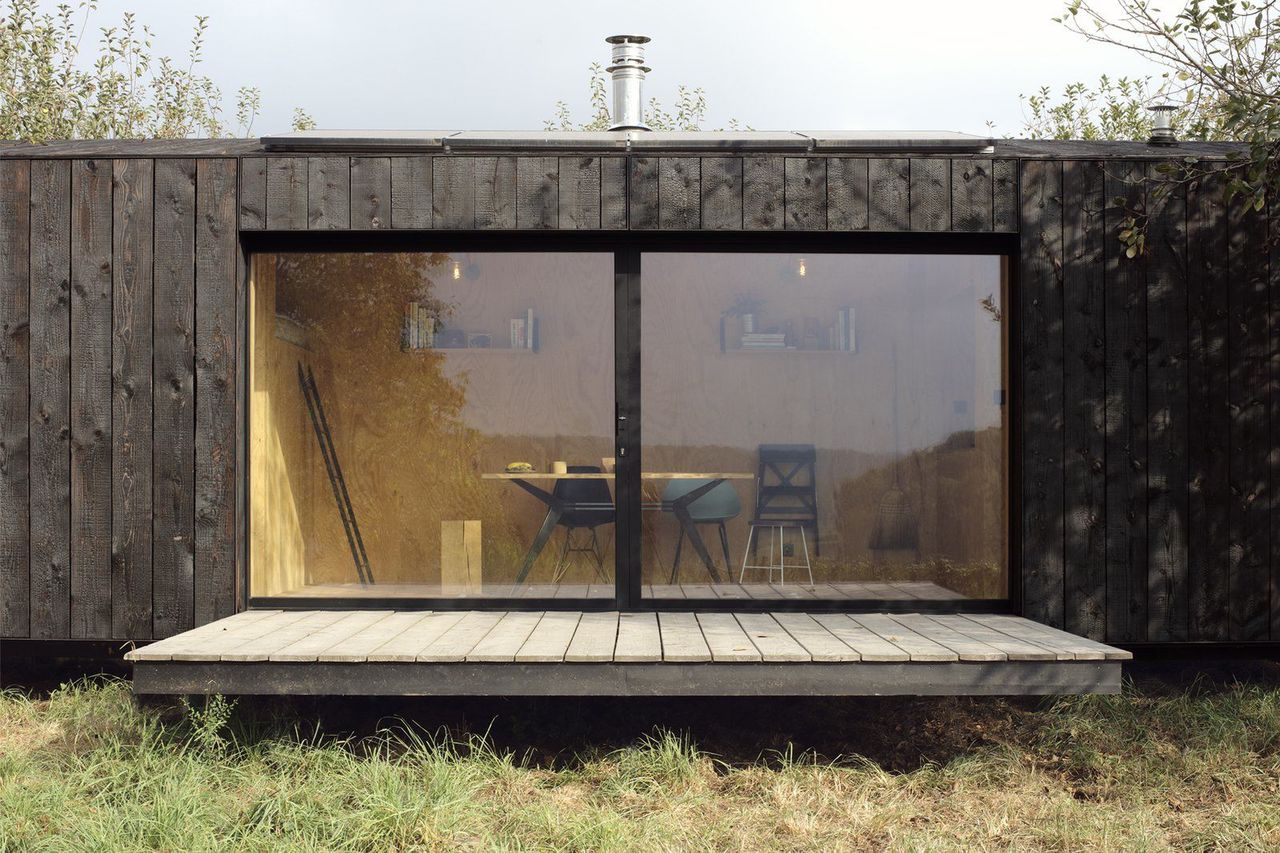 A spacious deck and large glass doors allow for seamless indoor/outdoor living.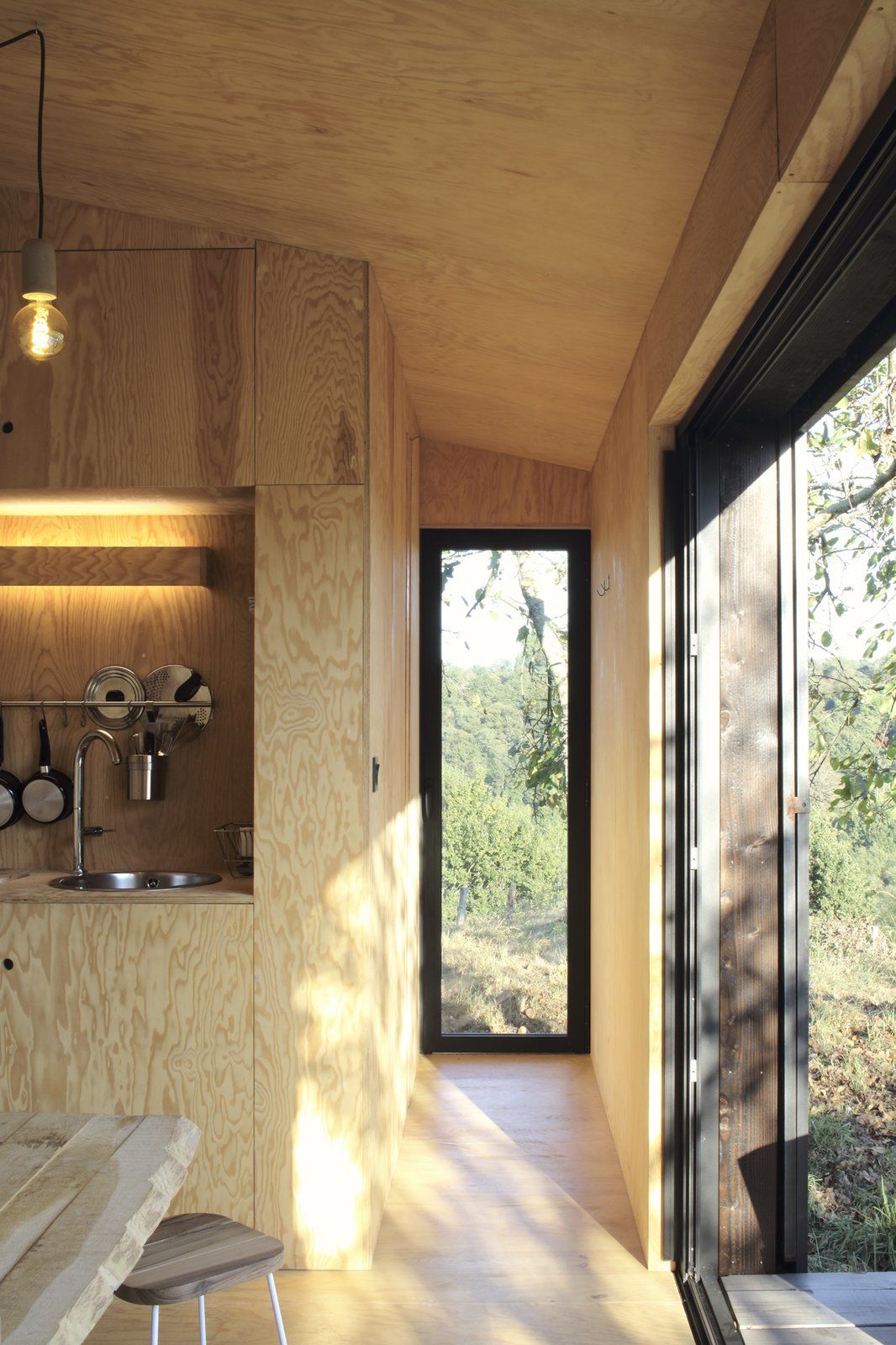 Light pine finishes make the interiors feel airy and spacious.

Next, Hardoin needed to figure out how to finance the first prototype. "I could either go see investors, or consult around me who was interested in participating in the project. It was my direct family that was seduced by the idea-my sister and my parents were the first to build one and create a company that could market them."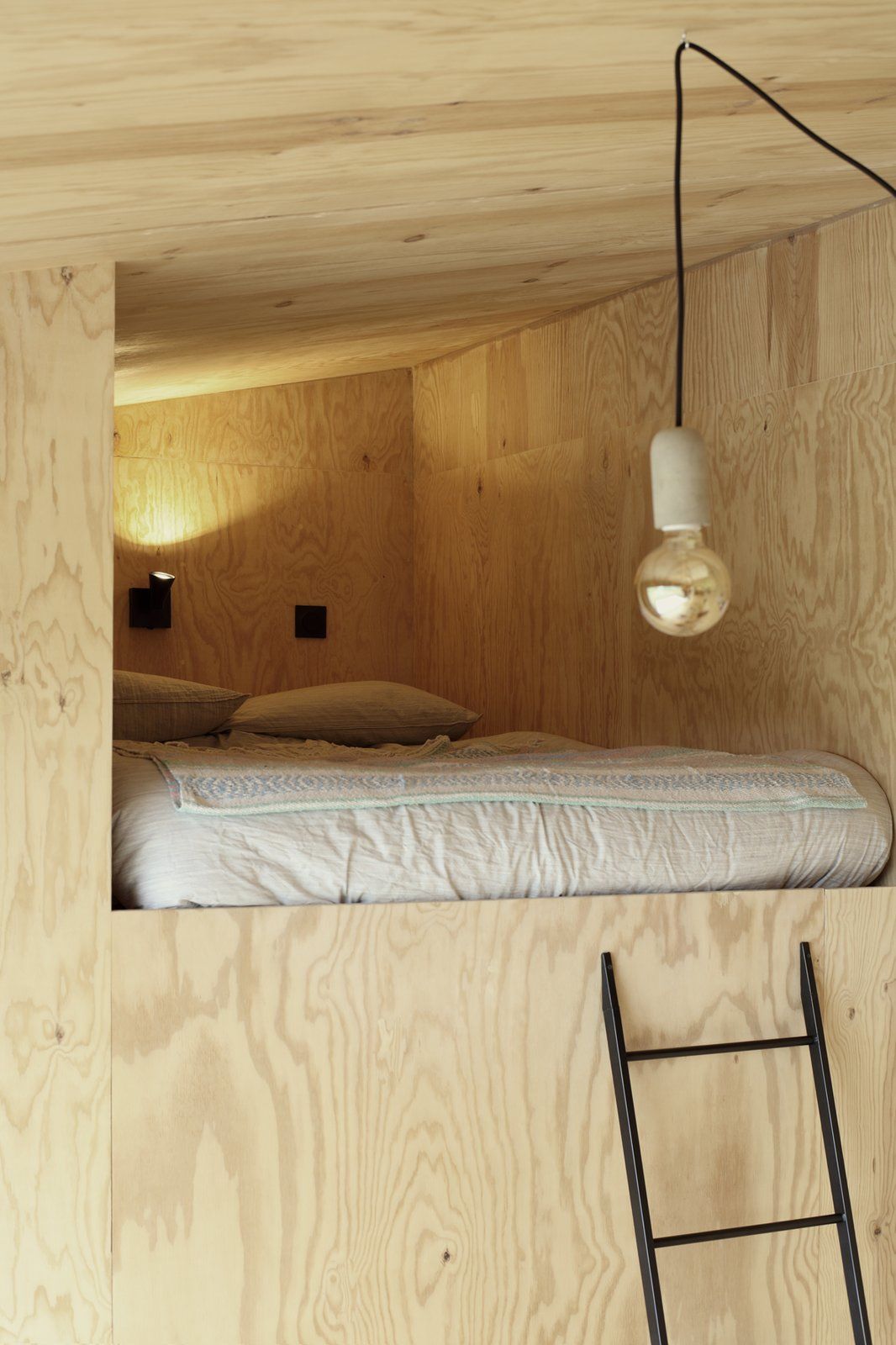 A view into the sleeping nook.

In 2017 Atelier 6 and My Little Loft built a prototype that would allow them to test and improve upon the design. They located the cabin at Darwin Eco-System, an alternative cultural space with a green economy hub, an urban farm, an organic grocery store, a skatepark, co-working spaces, and a wellness center (Le Bivouac).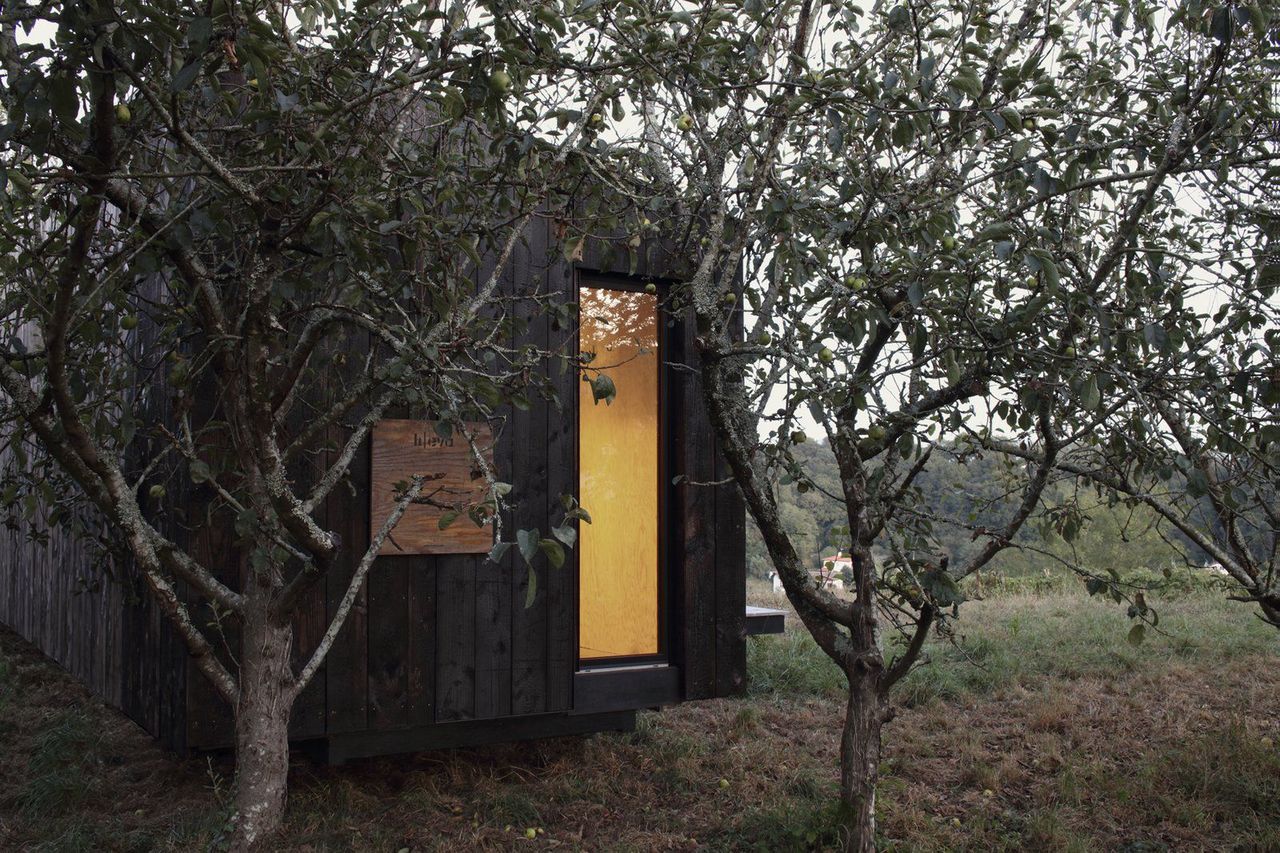 The idea of balance is expressed in all facets of the project-from light to dark, indoor to outdoor.

"They warmly welcomed us, and we were able to test the autonomy of the equipment as well as the feelings of the visitors," says Hardoin. "It was a very enjoyable moment that provided us with a lot of visibility and ideas."

Now, Heva prefabs can be purchased and fully customized to suit a range of locations and personal preferences. They can even help with obtaining authorization for placing the cabin, and each one is made to order-so no two are exactly the same.




A simple, yet elegant vanity doubles as storage.

"The idea is that the structure is reproducible and can adapt to the desires of each person. We have designed different sizes and options; each element can be added to customize the whole."

They didn't stop there, though-Atelier 6 Architects built a second cabin for seasonal housing, and then a pop-up store for surf brand Roxy, who wanted a movable space that ran on its own electricity. That cabin has toured multiple sports events and festivals throughout Europe.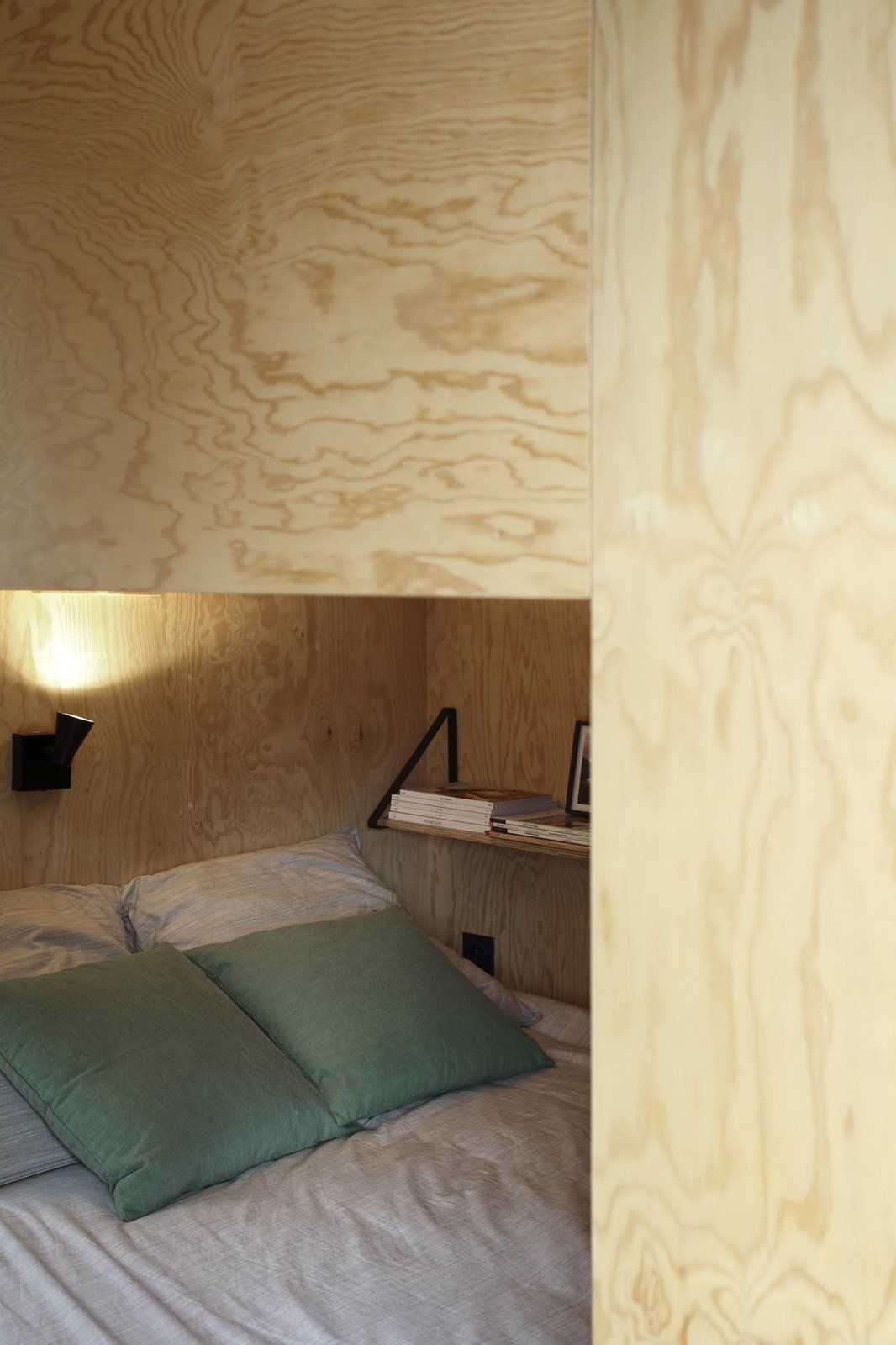 This sleeping area includes a bookshelf and sconce.

The first Heva is currently available for rent on a beautiful site in Basque Country. "We want to move it next year to take it to the heart of a forest to rent on Airbnb as a soothing place where you can reconnect with nature and disconnect from everyday stress."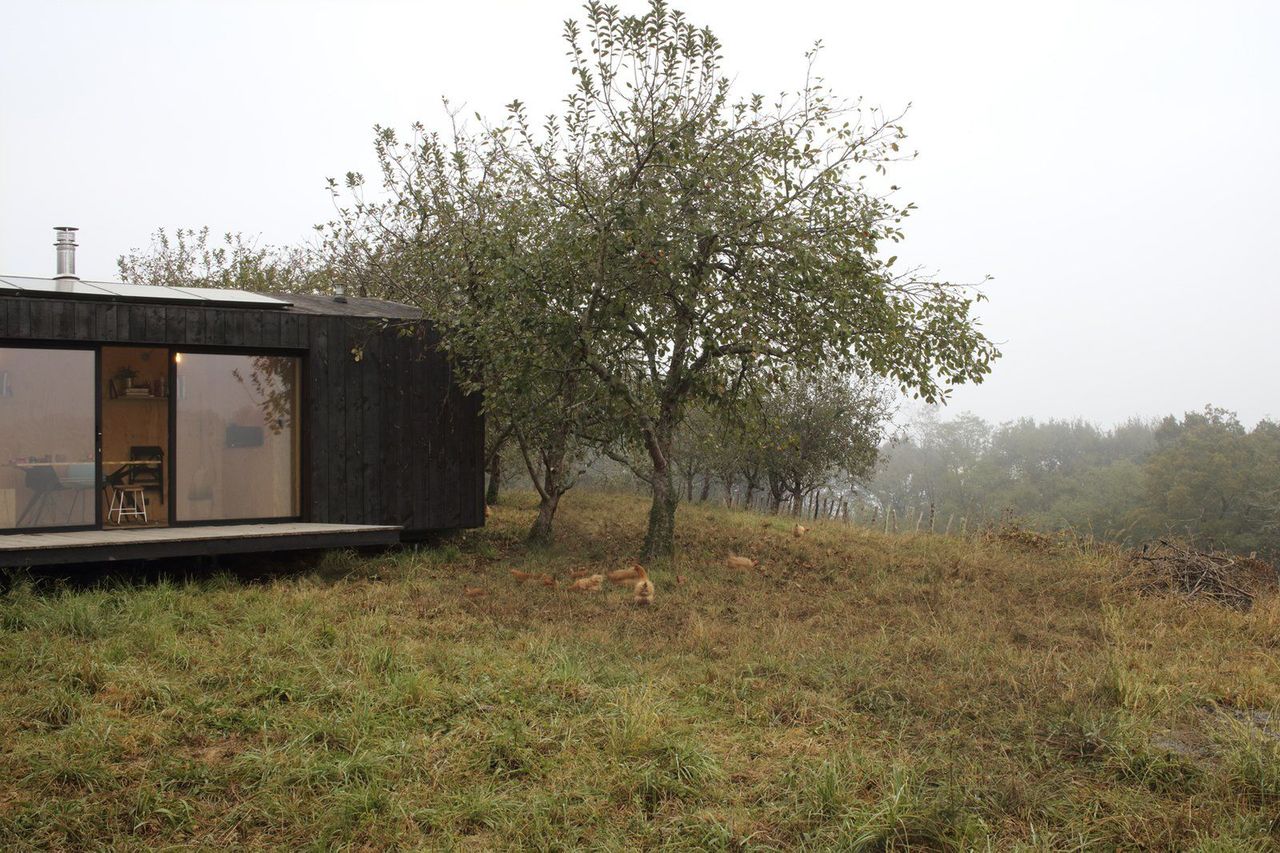 While modern in style, Heva channels the beauty of nature.