After purchasing two abutting Victorian townhomes in the diverse Carlton neighborhood-home to Australia's Little Italy, and an abundance of authentic Italian eateries-homeowners Michael and Angela Kelly brought on Riofrío Carroll Architects for a renovation with a singular priority: a kitchen that would serve as the focal point for their new family home.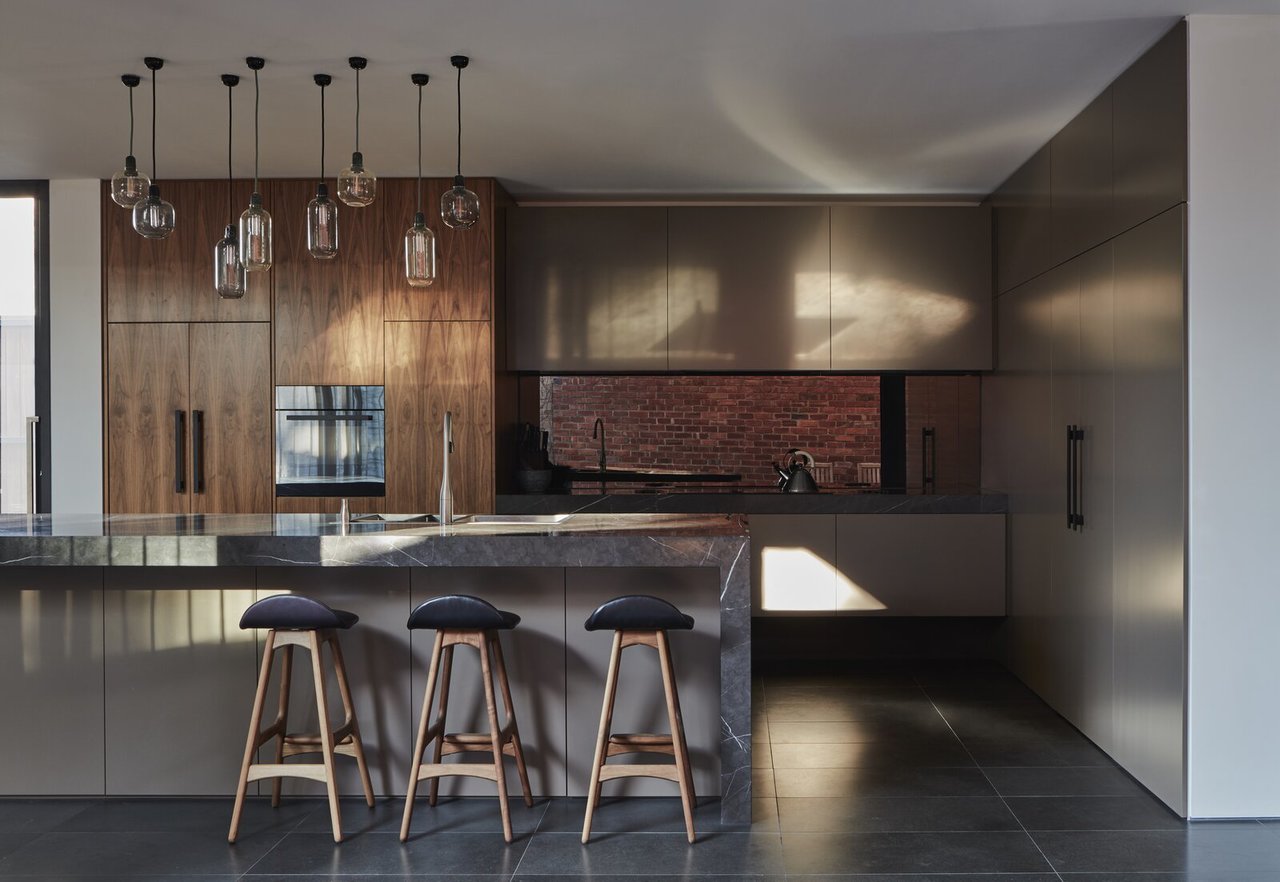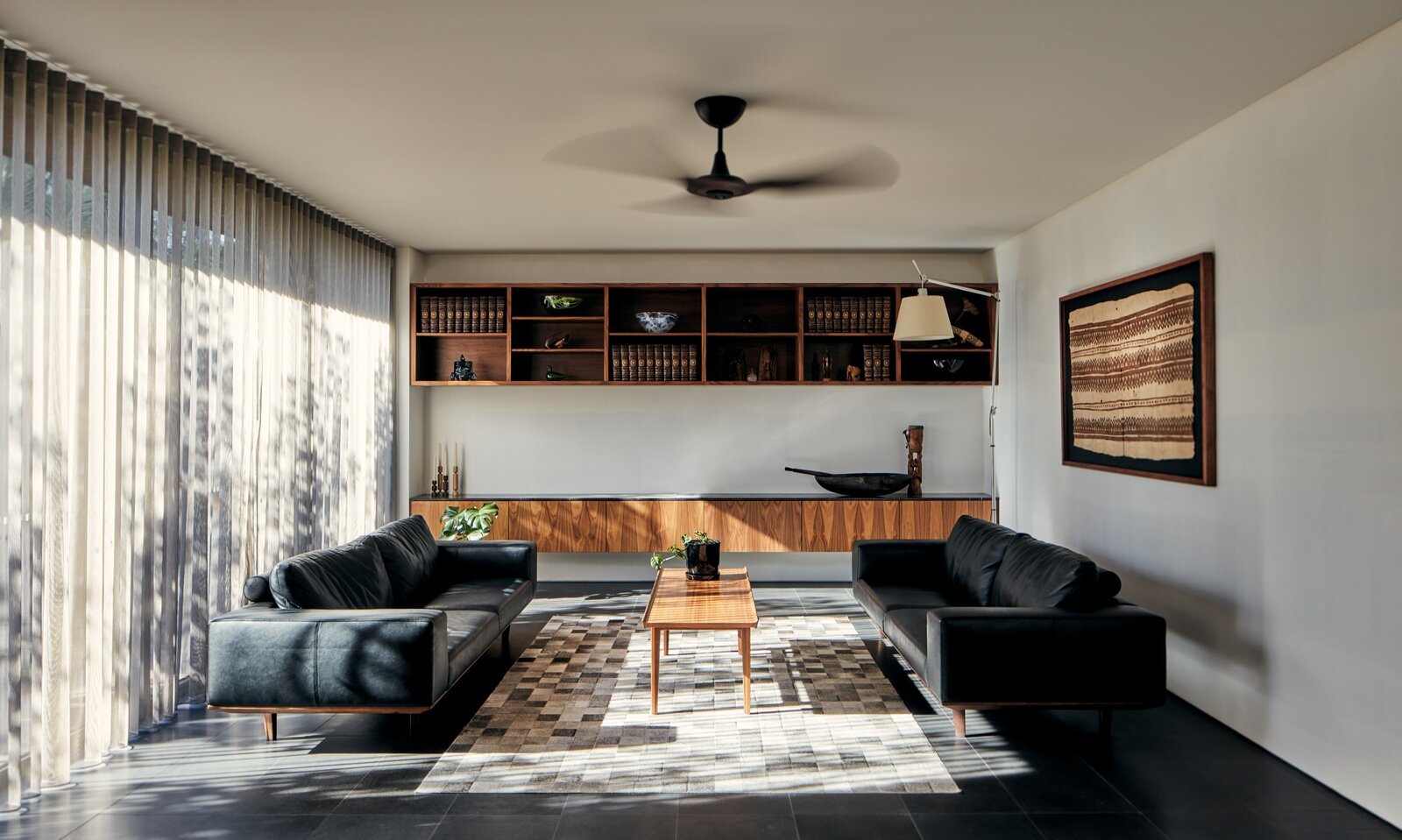 "It's the space that welcomes guests as they enter the social area," notes architect and firm cofounder Nelson Riofrío. "It connects directly to the exterior terrace as well as to the living and dining areas all at the same time, so that wherever their friends are hanging out, they can cook and feel like they are together."

As skilled cooks, Angela and Michael have been urged time and again by friends to open a restaurant, but the couple prefer to share their passion exclusively with loved ones. That didn't mean they had to pass on restaurant-grade bells and whistles for their new home's kitchen. The highly-efficient design hides everything away while still keeping things close at hand. "The butler's pantry is hidden behind wall panels, most appliances are built in, and there are special drawers for every item," says Riofrío.

Beyond a slick kitchen design, the Kellys wanted a home that served their family-they have a son, Liam, and a dog, Hudson-while still honoring the heritage of the original Victorian townhomes. "Our approach was to use natural materials that could be found in nearby construction, like brickwork, bluestone, and wood cladding, and use contrasting-yet-serene forms that highlighted the difference between old and new," says Riofrío.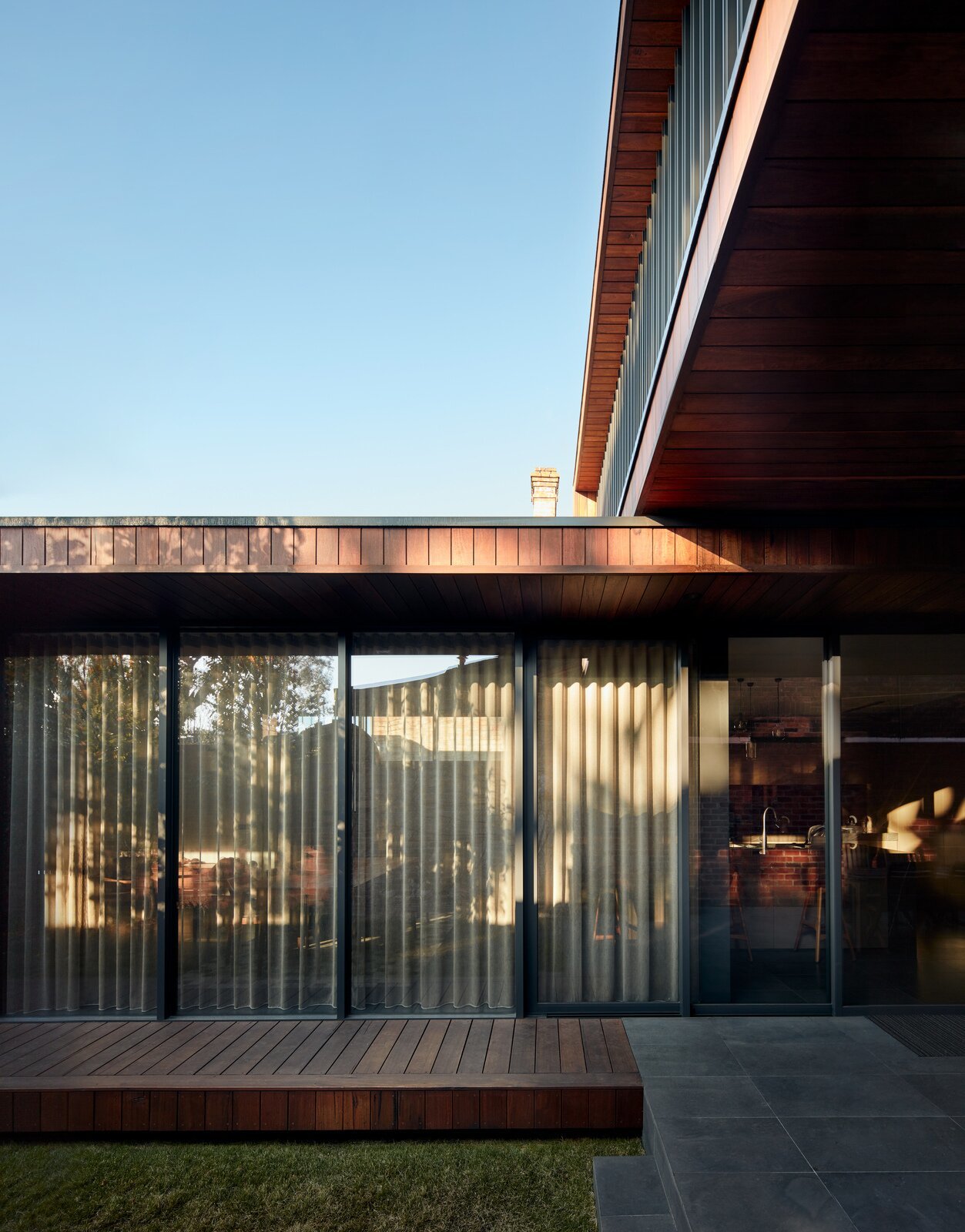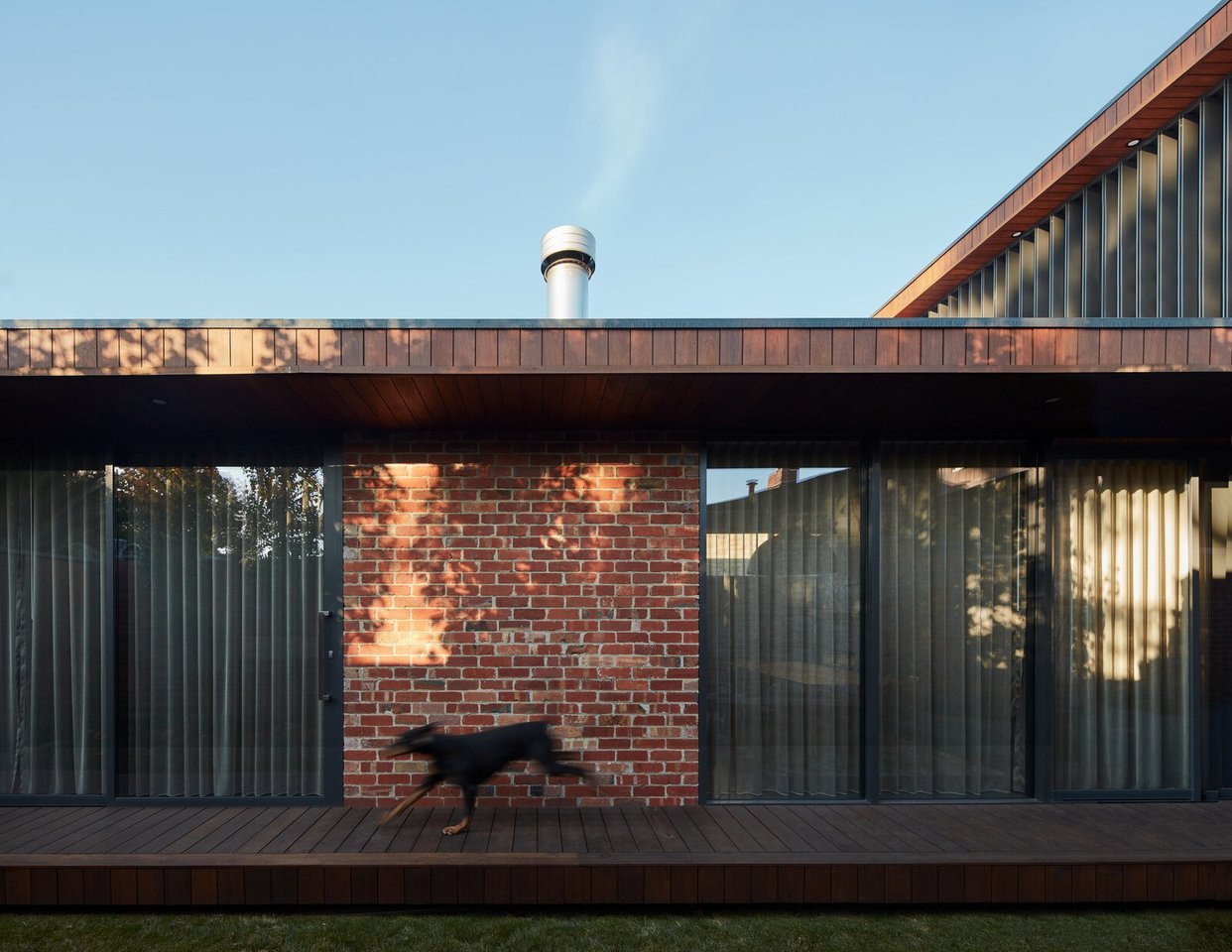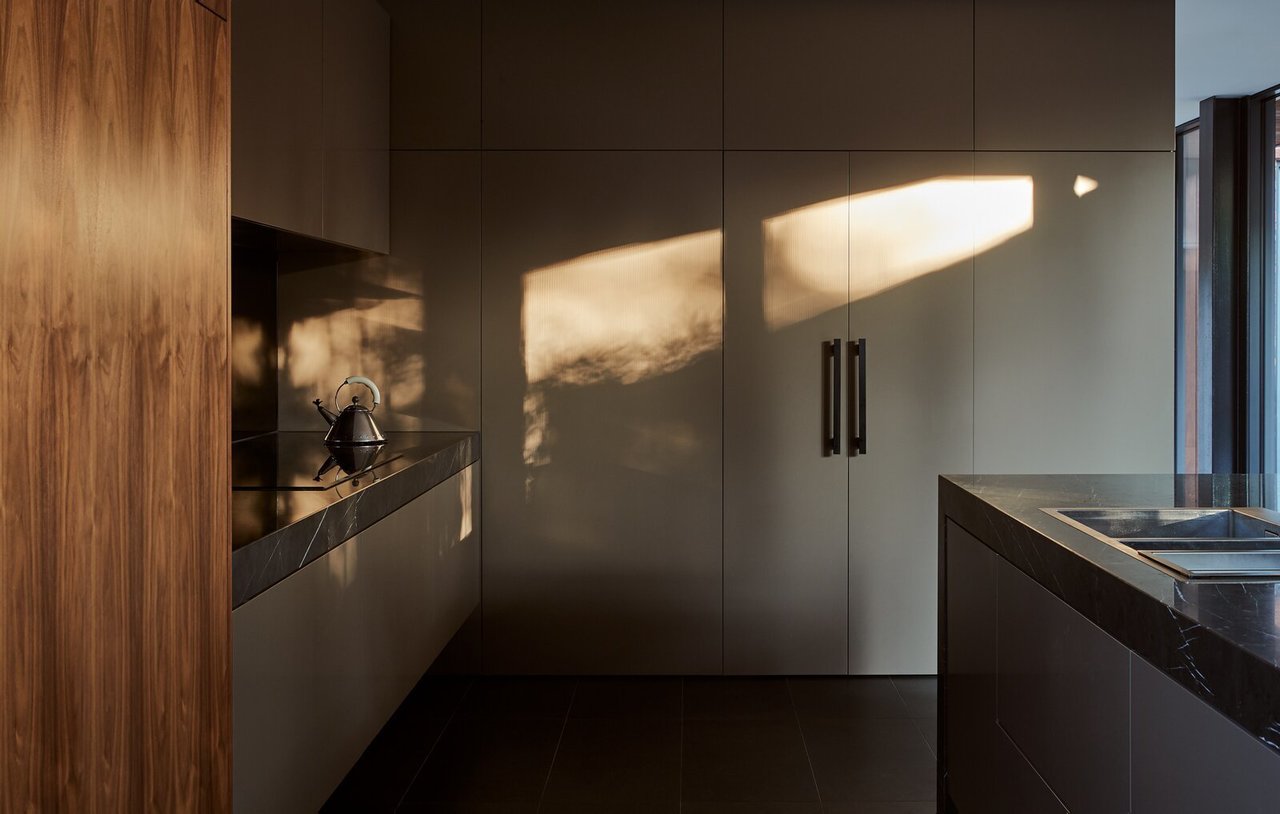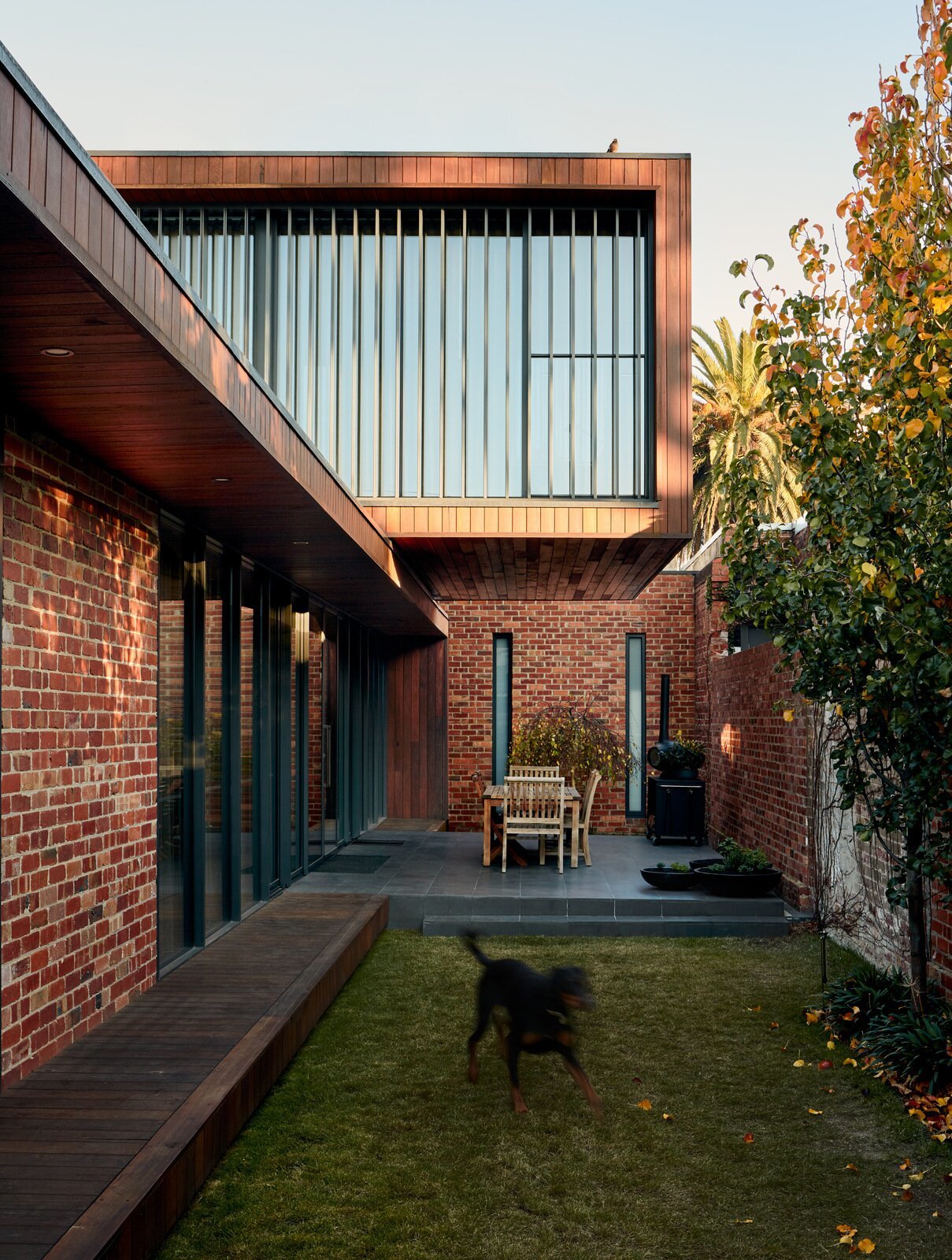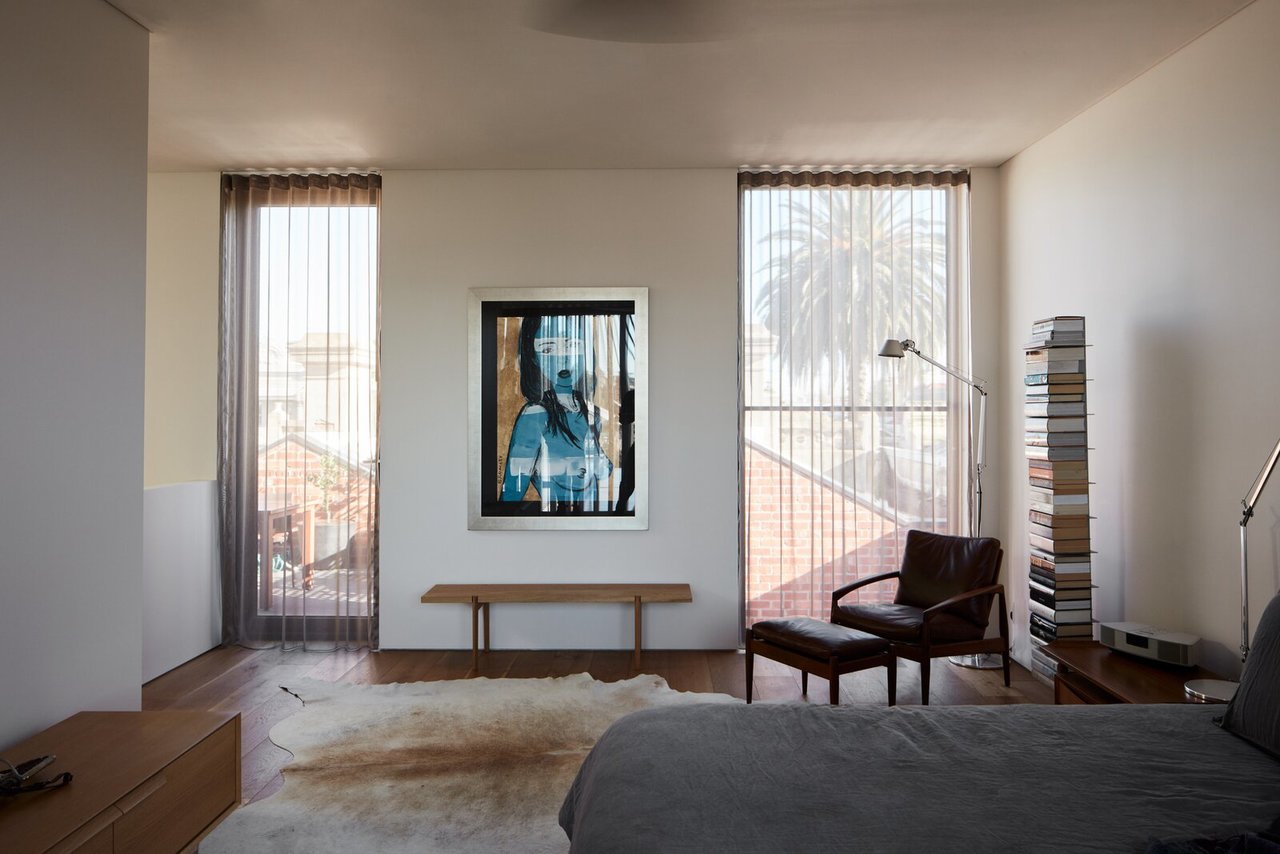 In a typical Australian mullet renovation, the historic facade was preserved, and the townhomes were torn down to build anew. Michael, Angela, and a group of friends gathered the bricks from the demolition and cleaned them by hand to reuse in the new construction. Now, the bricks in the perimeter act as a chronological road map of the home. The original brickwork is more timeworn and features a deeper red, while the bricks used in a 1970s renovation are yellowish and a little larger.

The Kellys host gatherings often at the three-bed, three-and-a-half-bath Canning Street House. Those passing by can take in the aromas wafting from the kitchen out through the garden and onto the street. If you're lucky, you'll be invited in for a meal.