Set amid the rolling hills and lavender fields of a working cattle ranch in Mudgee, Australia, is Gawthorne's Hut, a shed-roofed cabin by local architect Cameron Anderson. Named after the original owner of the farm, the structure weaves together past and present, combining salvaged brick from the property's historic cottage with a modern solar array and rainwater harvesting system for a completely off-grid weekend getaway.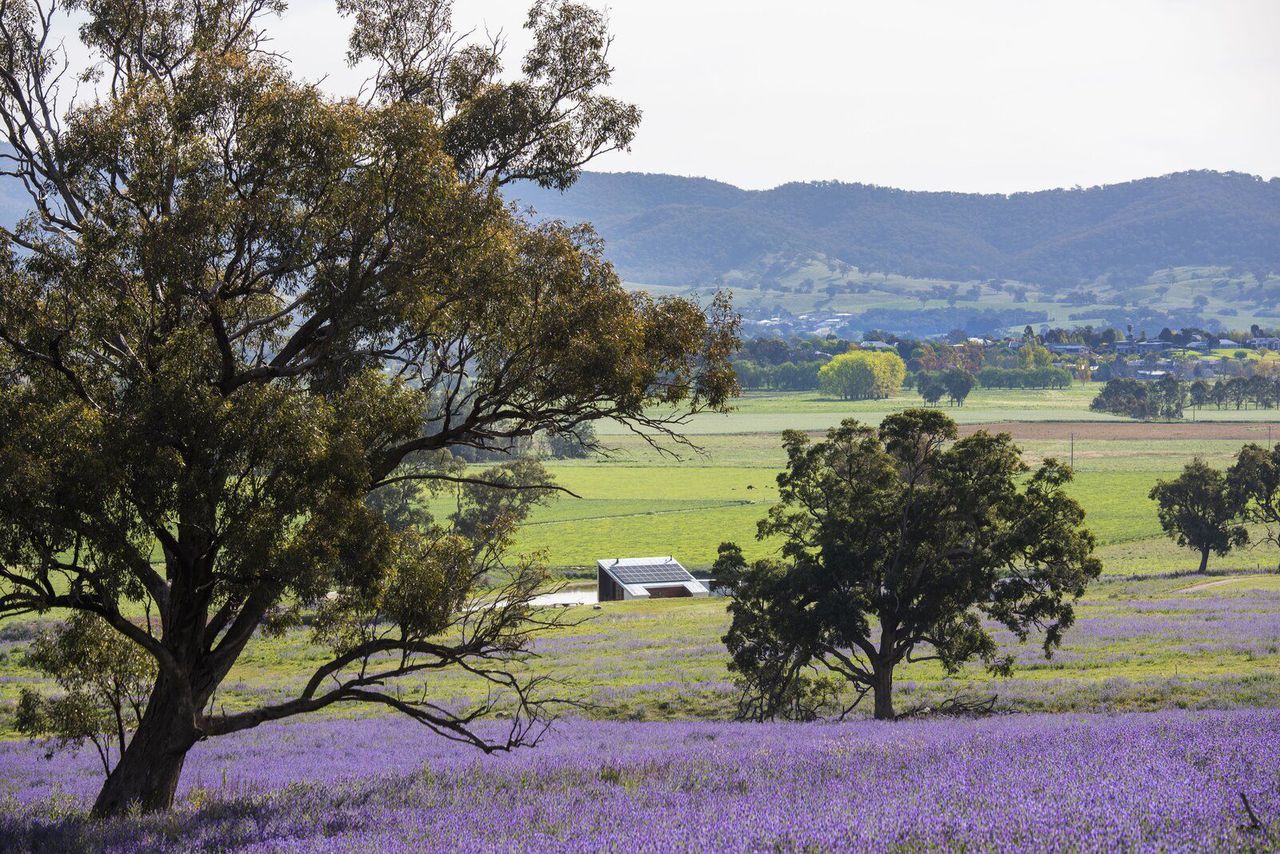 "The original brief called for a sustainable tourism experience for two people," explains Anderson. "We also wanted to respond architecturally to the unique qualities of the historical working farm, without creating a burden on aging infrastructure in the larger rural community." The solution is a roughly 430-square-foot, solar-powered single-room cabin that references the local vernacular of hay sheds and cottages in both form and materiality.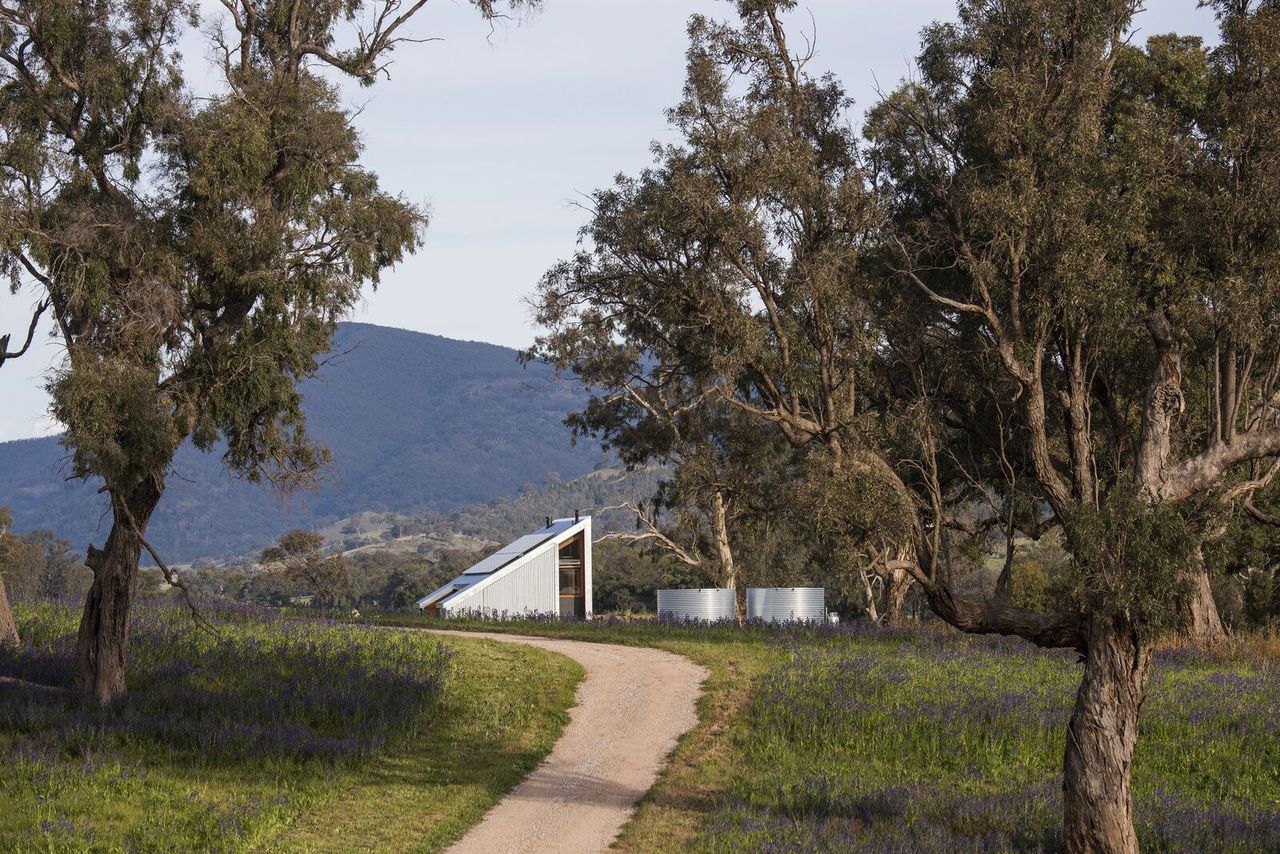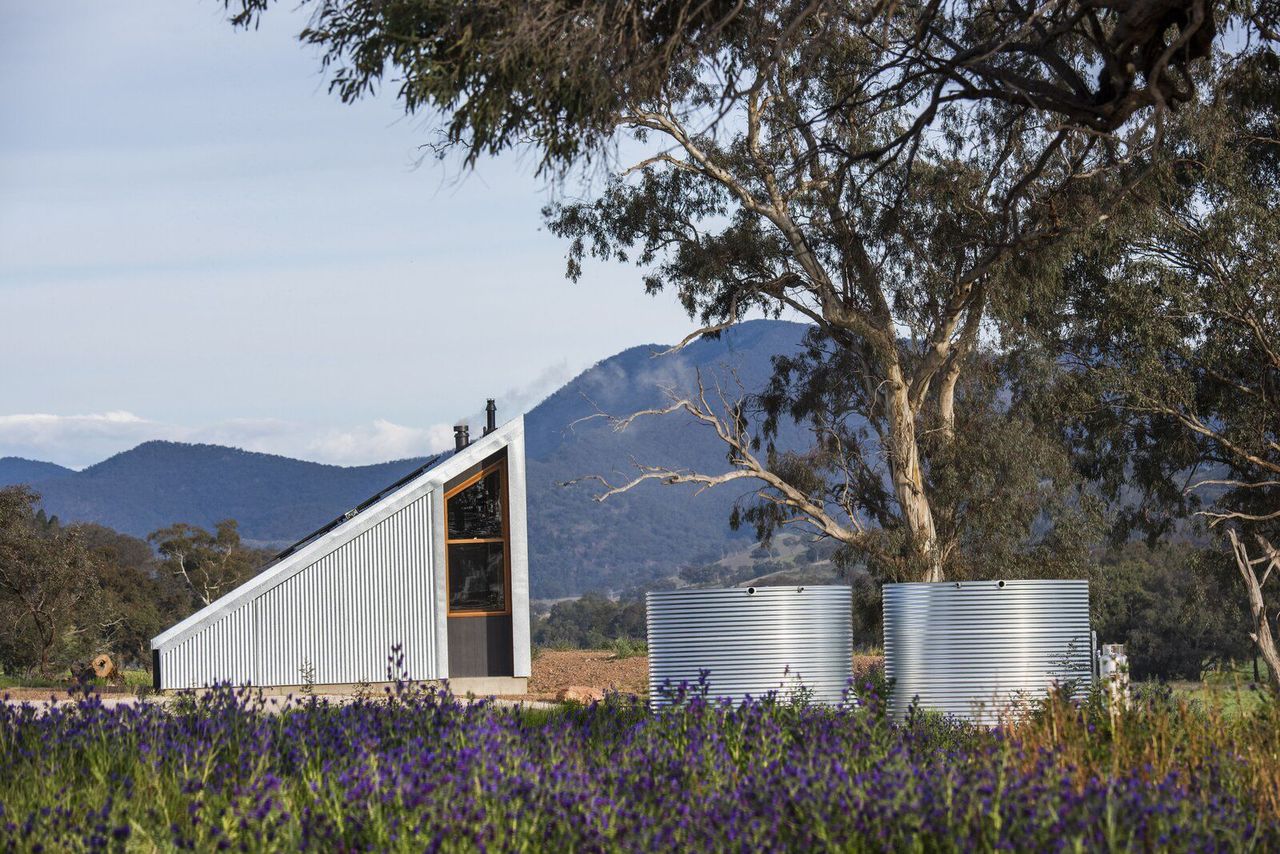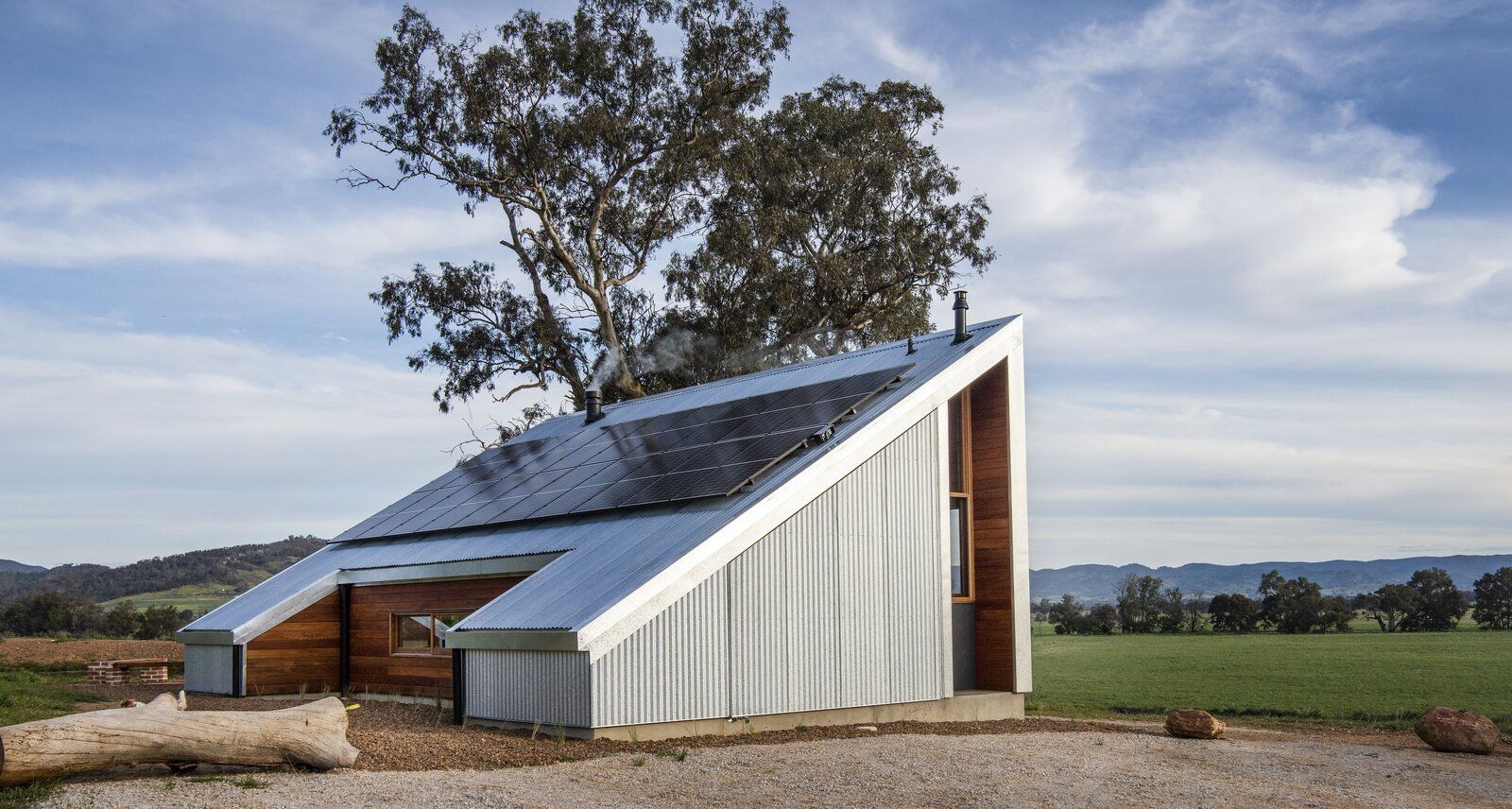 The steeply angled roof is clad in galvanized steel, nodding to traditional farm structures while also providing ample surface area for the 6.6-kW photovoltaic array powering the building. "The array meant the need to maximize the northern roof area," explains Anderson. "At the same time, I love the nurturing feeling of the angled roof form internally. It creates scale when required, and a sense of intimacy at the lower part."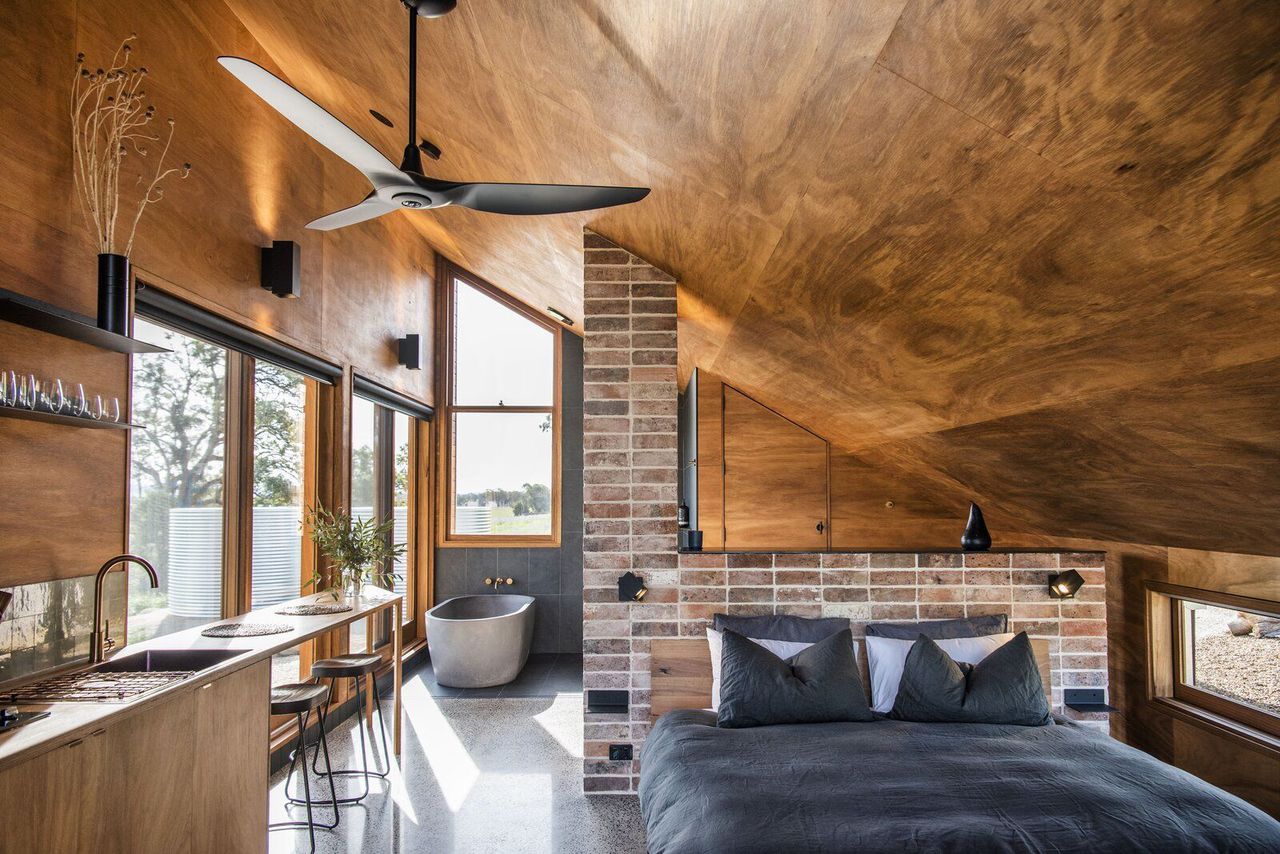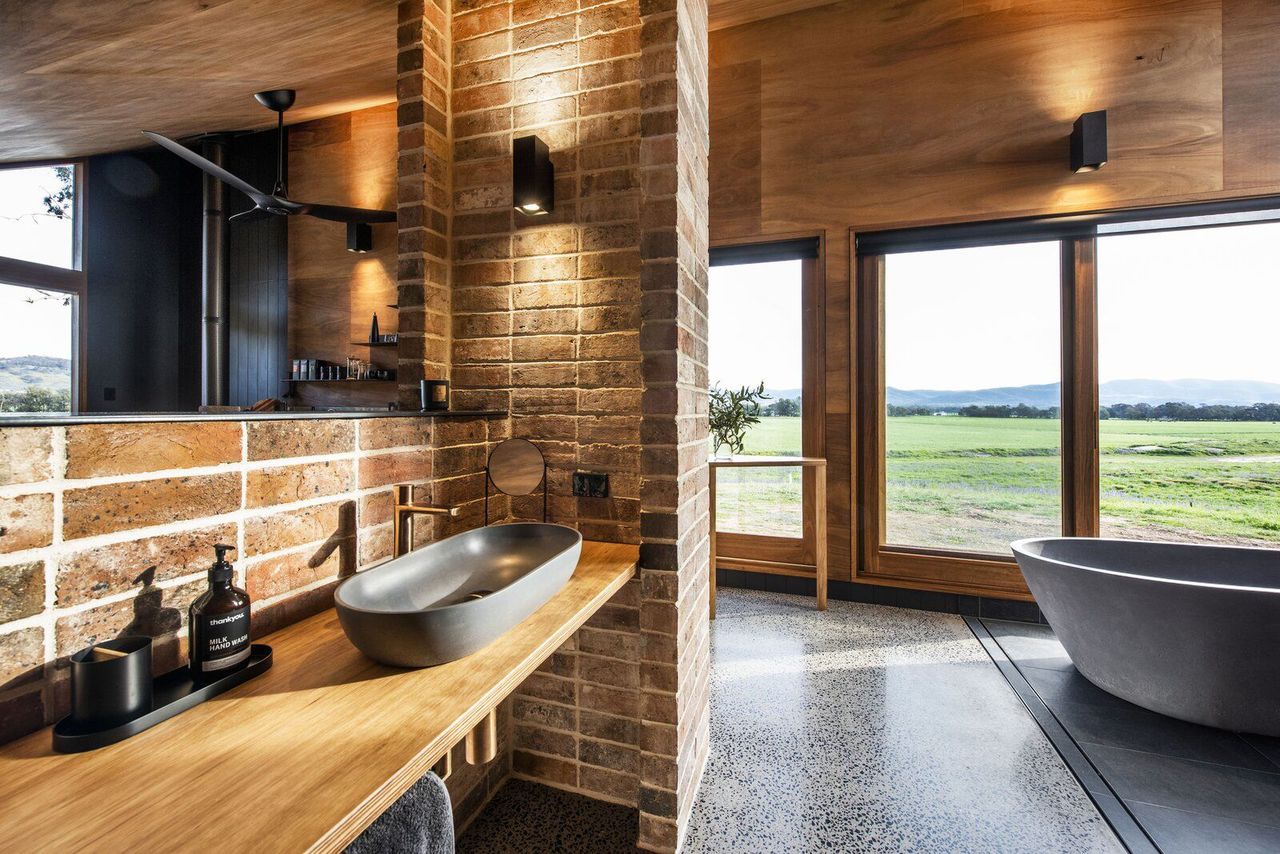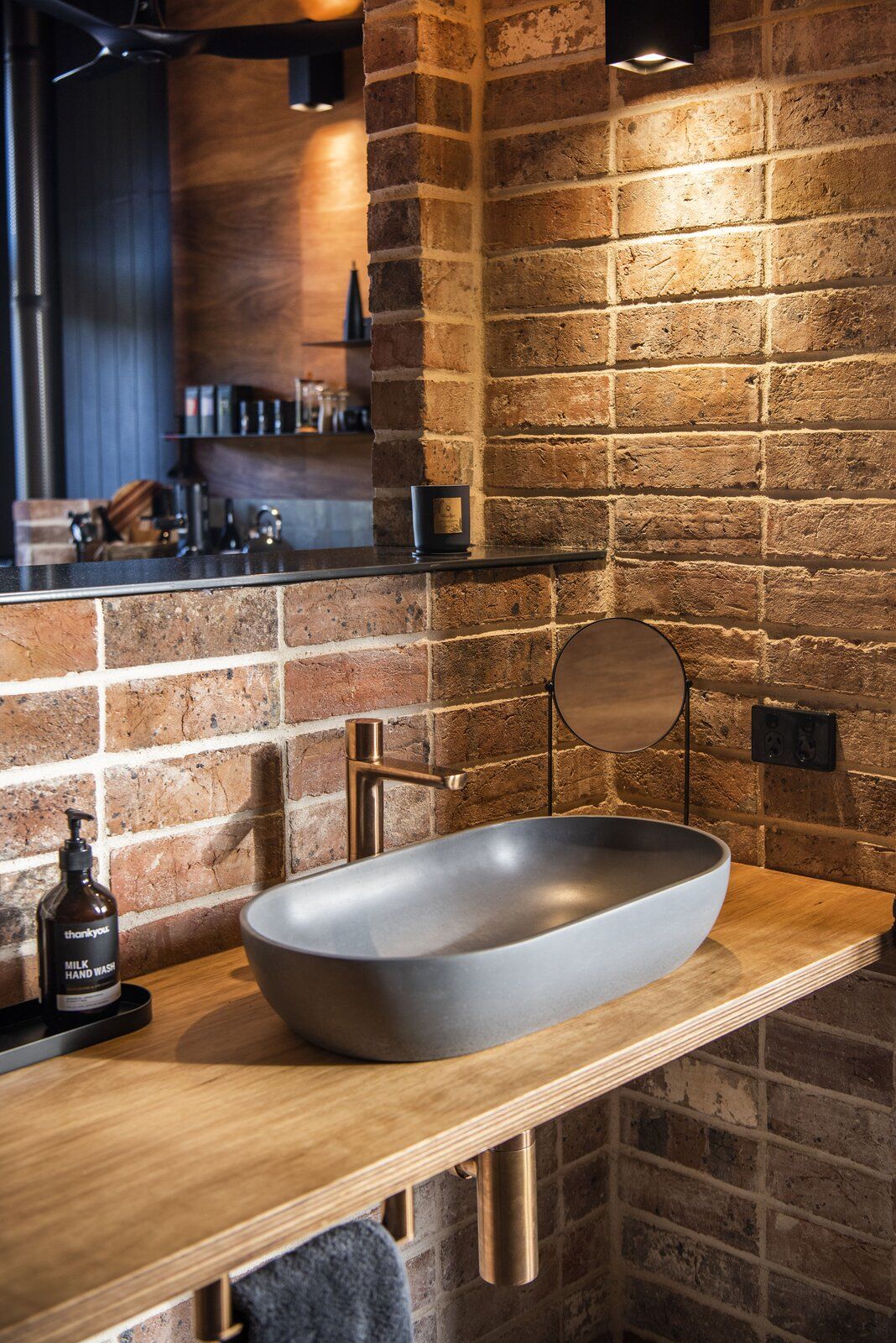 Inside, the angled roof form is emphasized via a blackbutt-lined ceiling which also frames valley views to the east. Recycled brick from the farm's crumbling historic cottage forms the cabin's single interior wall, injecting a moment of texture and context while also housing internal building services and delineating the washroom. "The wall's stack bond emphasizes the fact that the bricks are no longer load bearing," states Anderson.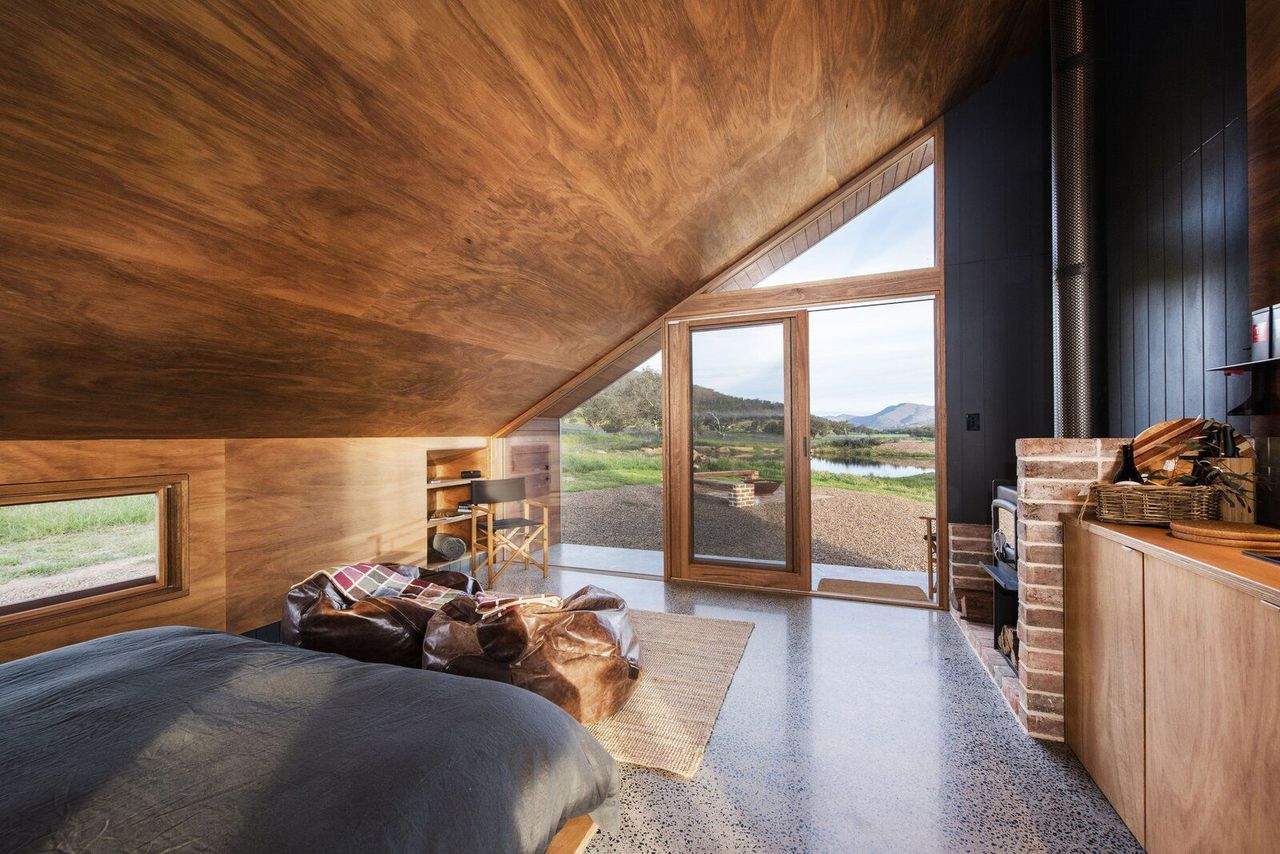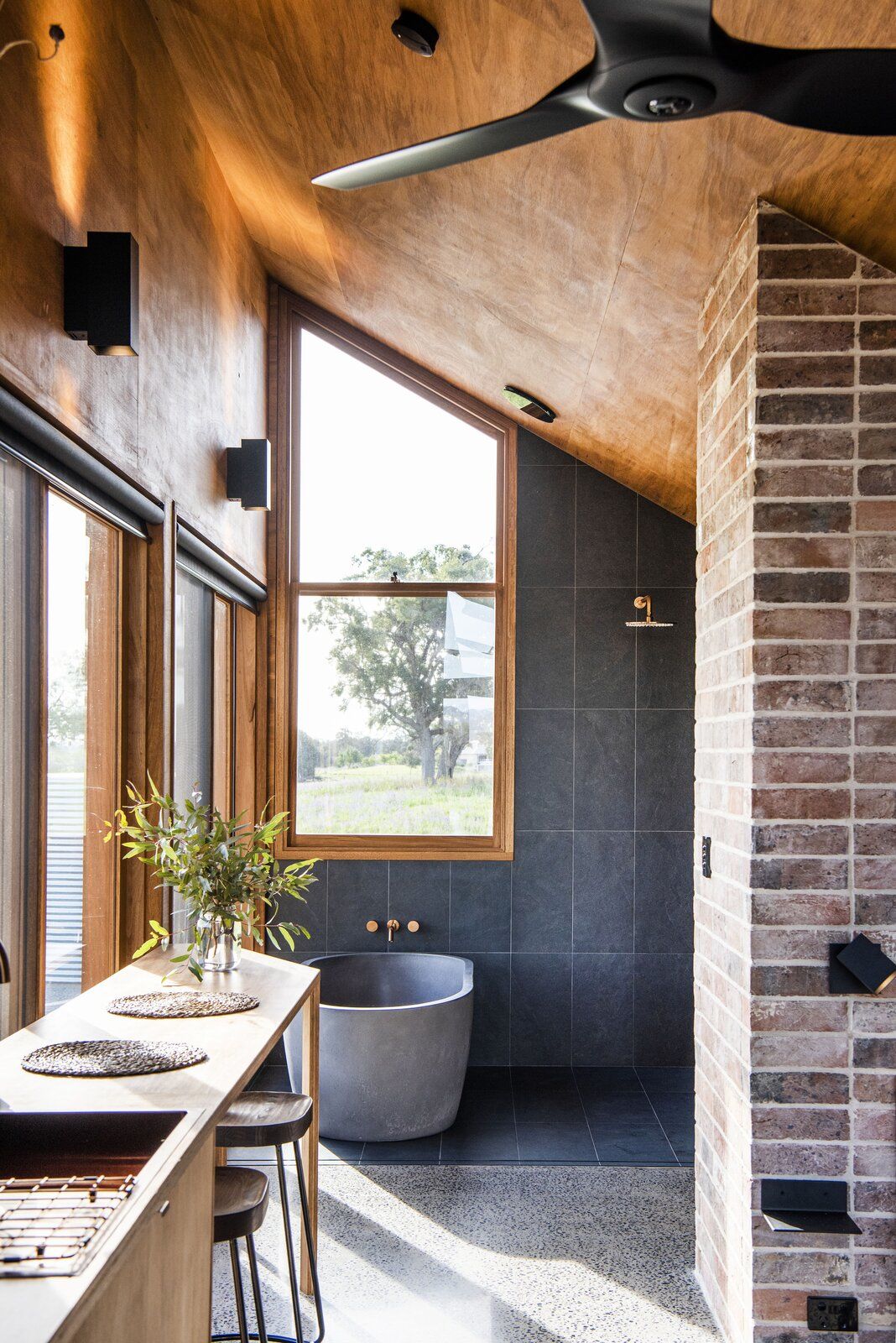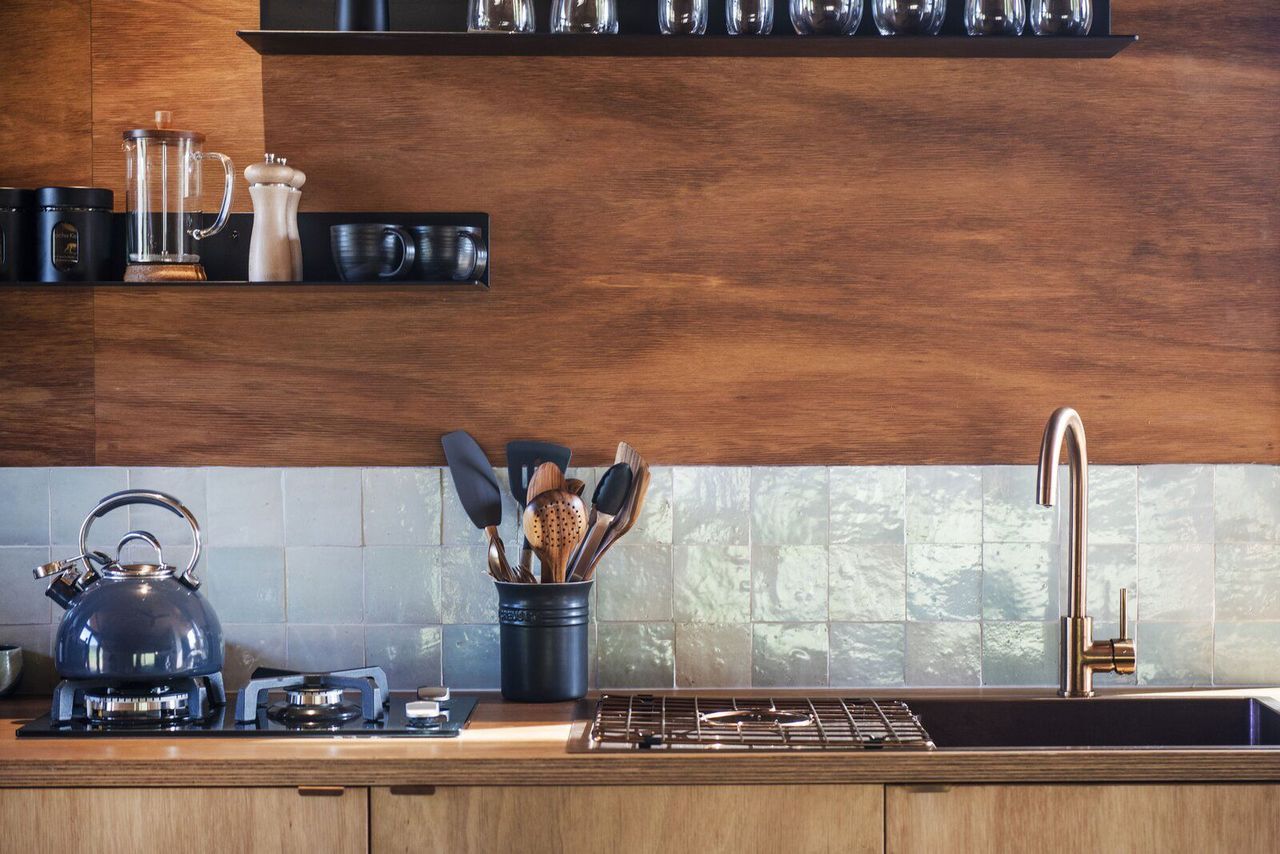 Anderson hopes the self-sufficient and off-grid cabin will provide a path forward for rural areas. "With regional communities growing in population, also growing is the demand on existing power, water, and other services," says Anderson. "Projects like this have a positive role to play in demonstrating how all buildings can function off the grid."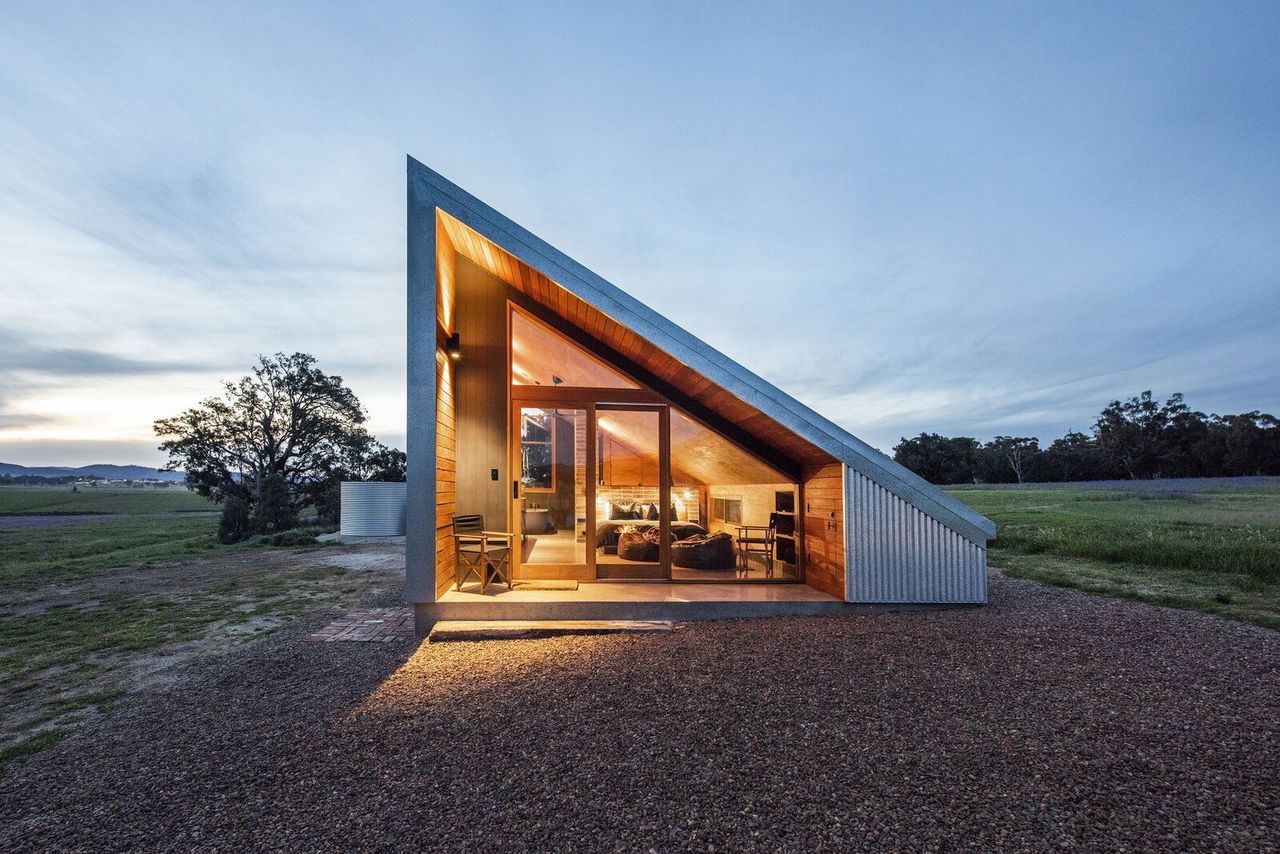 Beyond environmental sustainability, the design, argues Anderson, provides a new solution for financial stability in 21st-century farm communities. "Buildings like this have a role to play in diversifying traditional farm income," he says. "The micro floor plan utilizes a minimal amount of farm land, while providing a significant amount of annual income that can help offset things like drought or other adverse farming conditions."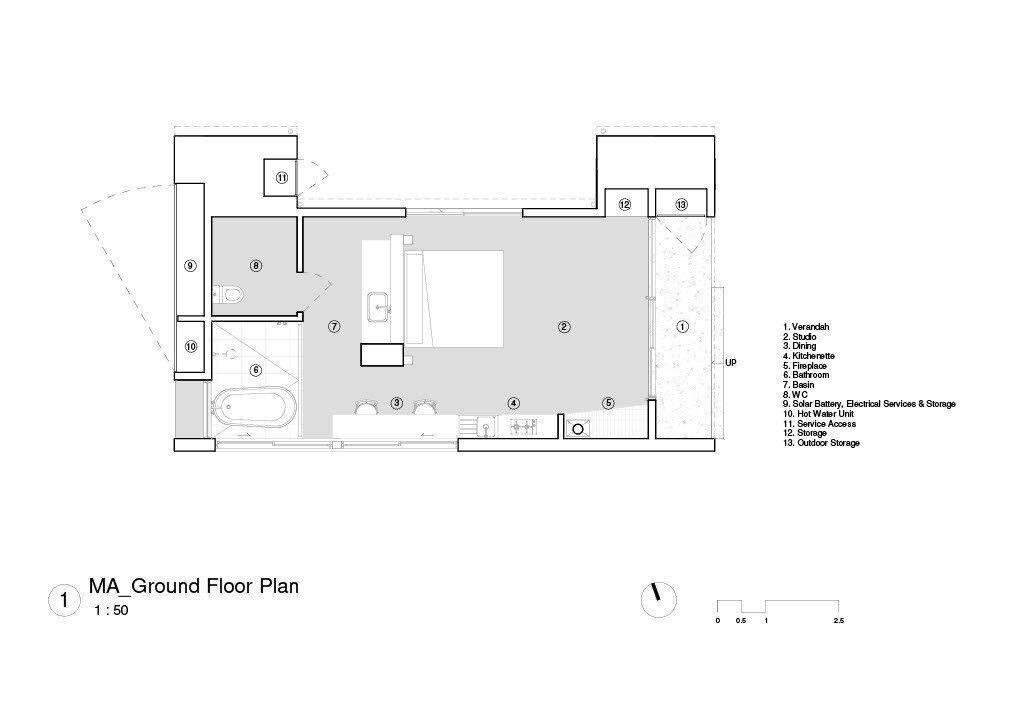 Floor Plan of Gawthorne's Hut