Designed by Melbourne-based firm Edition Office as a private, peaceful retreat for a client, the concrete-and-timber home's only public-facing wall is lined with black wooden battens, which temper the heat of the sun's rays. Beyond the low-slung rhythmic facade is a wrap-around veranda that includes many of the living spaces; from each are spectacular, serene views across rolling hills and verdant forests.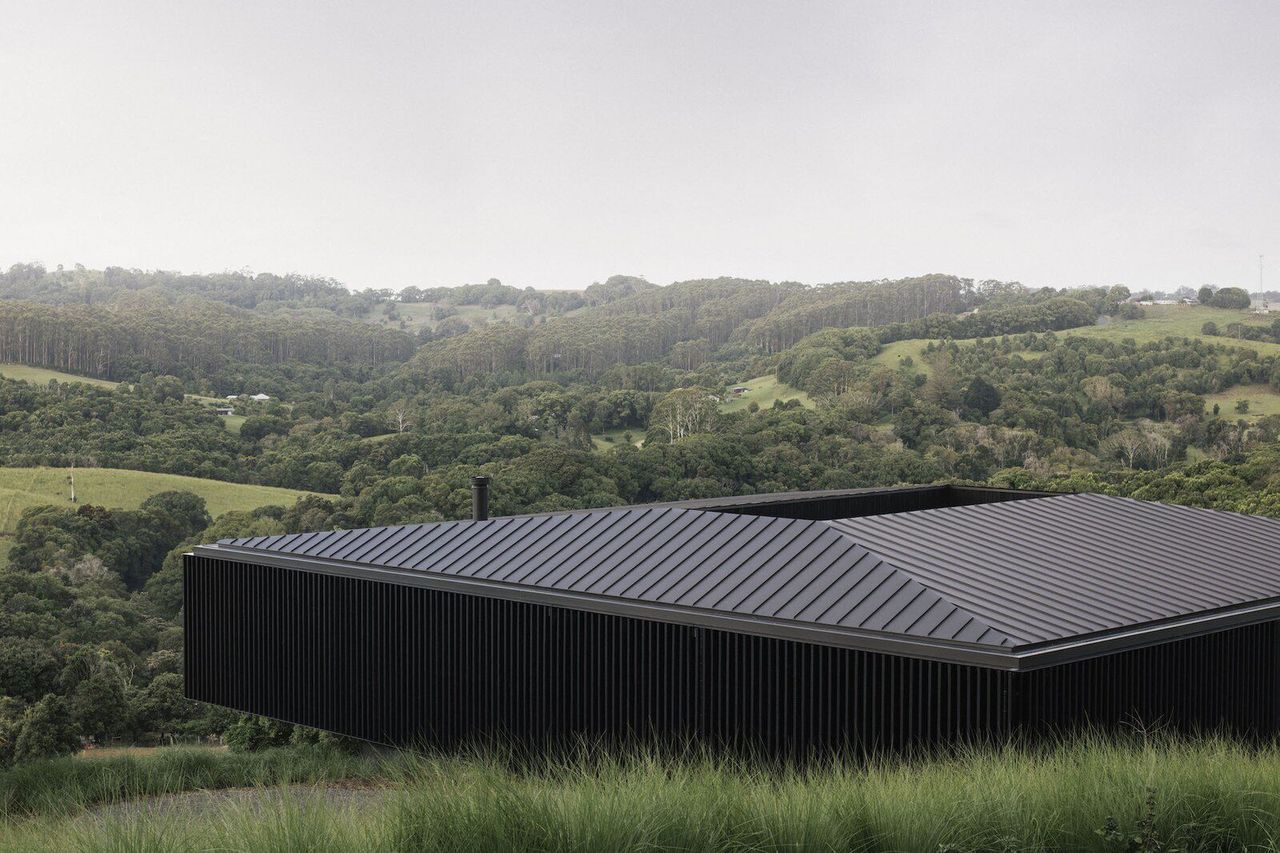 Two small bedrooms and a bathroom with a hot tub and rain shower sit on the east side of the home, while the larger en-suite has its own private terrace. At the heart of the house is a double-story void, which is planted with ferns and illuminated by a cut in the roof. This inner garden separates the main living space from a smaller, more intimate lounge and TV room.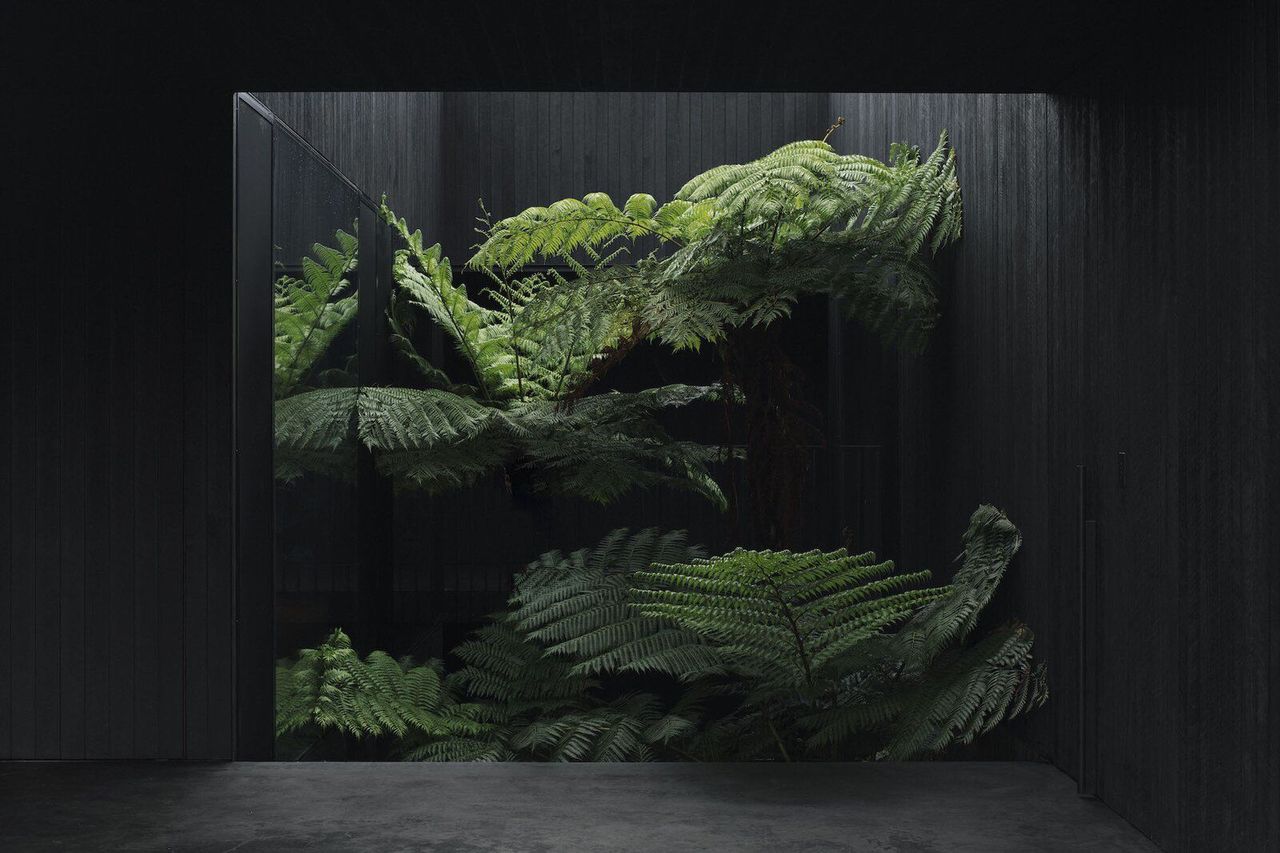 A narrow subterranean pool reflects the horizon; its dark concrete walls and still water resemble a freshwater swimming hole rather than a classic lap pool.

"Discussions with the client focused upon providing a home as sanctuary-an elemental respite from a high-pressure professional life," say the architects.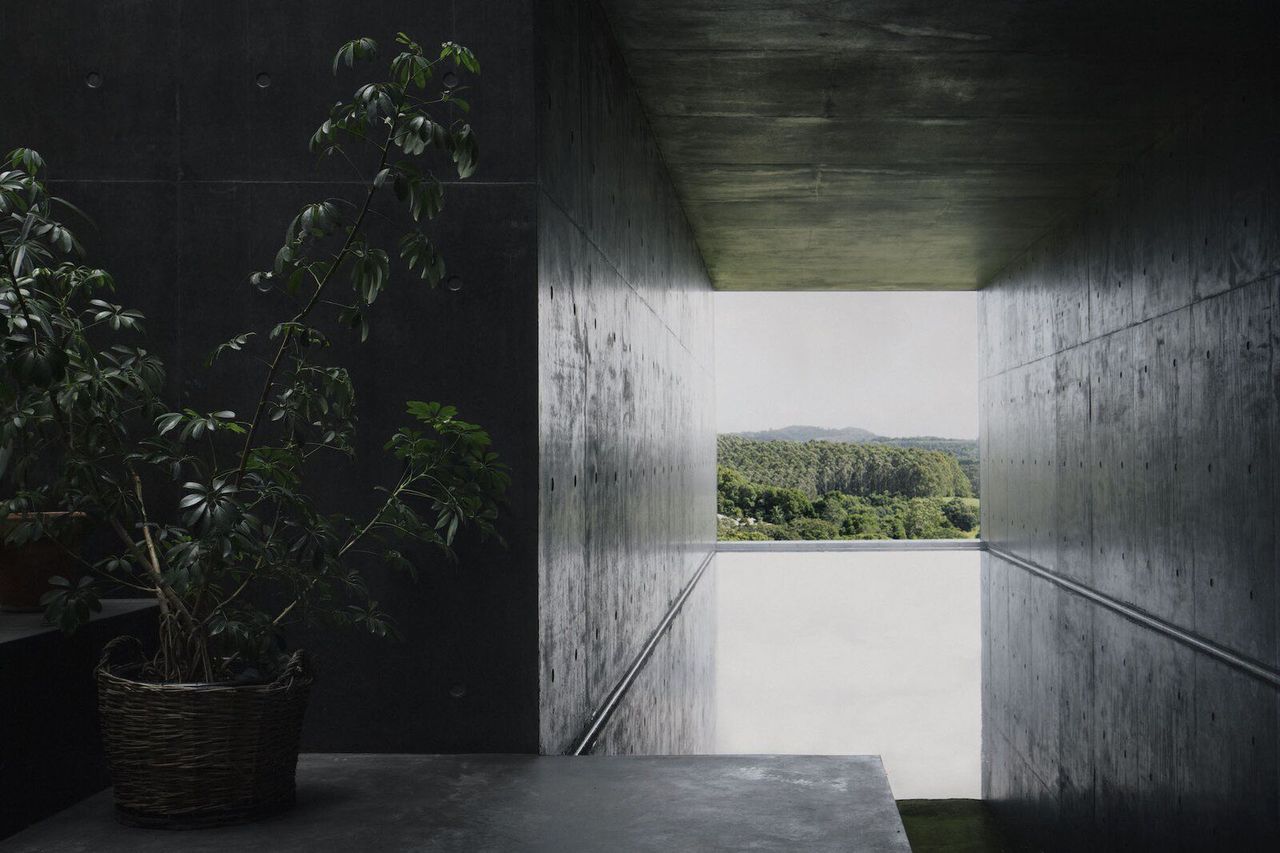 Materials such as blackbutt, an Australian hardwood, and black pigmented concrete were chosen for their tactile qualities, minimal maintenance, and longevity, while the monochrome palette brings with it a sense of calm and unity.

Despite being situated in a subtropical climate, the house uses no air conditioning and instead relies on cross-flow ventilation. The pool's water cools incoming air, which then flows up through the fern garden, naturally ventilating the lounge and living spaces of the home.