Velvet is a material that has had a revival after revival for generations, a sumptuous and highly tactile fabric that suggests opulence and glamour. And while the days of velvet bed canopies are long behind us, velvet-upholstered furniture has been a key element of contemporary decor for many years.

Look at almost almost any on-trend decor scheme from 2018-19 and you'll probably spot a green velvet armchair or sofa.

In fact, we've seen so much green velvet by now that we're looking forward to seeing this fabric reimagined for 2021. We've asked interior designers about incorporating velvet into your decor this year in a way that feels fresh and unexpected – here's what they had to say.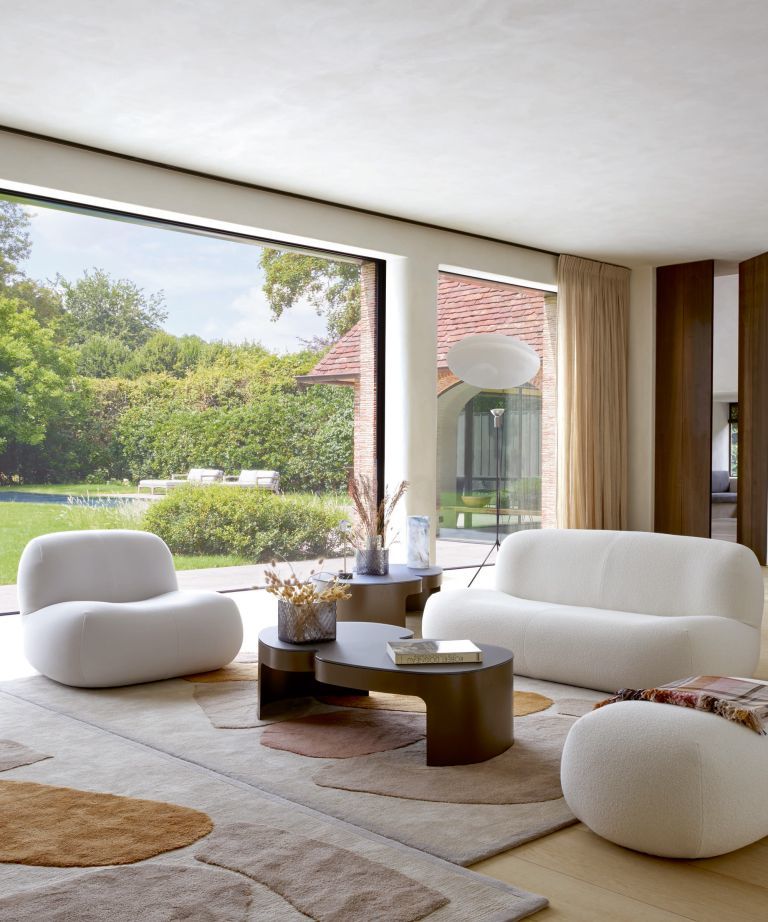 The most prominent velvet trend this year is lighter tones, with velvet furniture blending into the decor more rather than being used as a dominant centrepiece. 'This year, we'll be seeing velvet in neutral and pastel tones, used on clean-lined, contemporary shapes' - said Asa Hirst, Commercial Director at Ligne Roset UK.

Instead of dark, jewel-toned velvet, pink, duck-egg green, and even white velvet is adding playful, plush accents to airy and light rooms.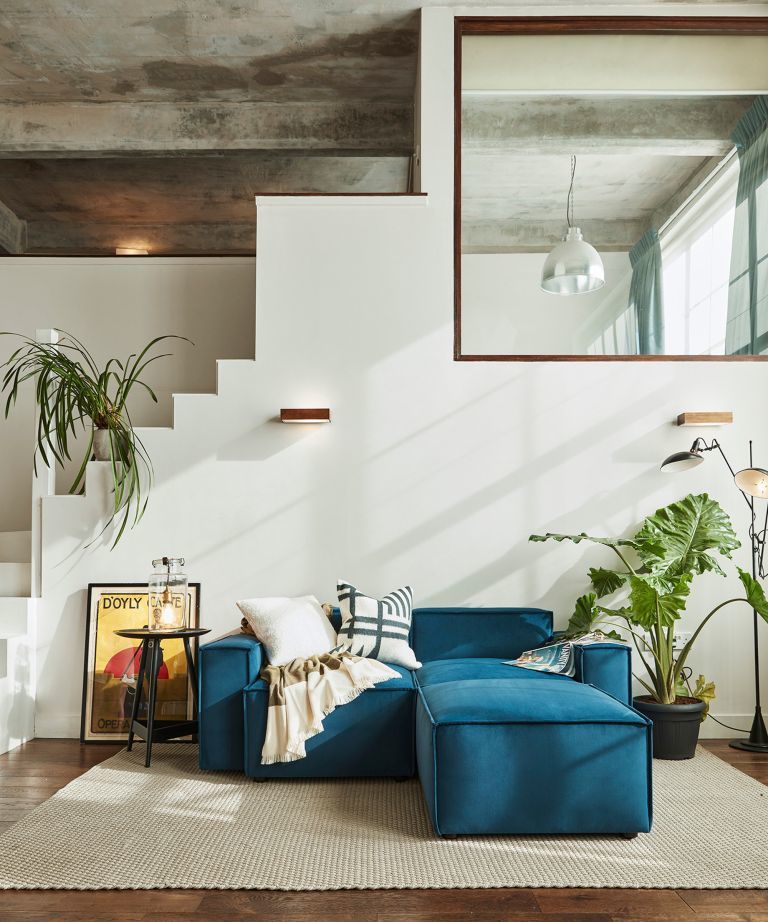 Having said that, if in your mind velvet will always be associated with more vibrant colours, you can still use them this season, but with a couple of tweaks. Firstly, think of softer shades of teal, sage green, or mid-blue instead of dark forest greens and navy.

Secondly, consider mixing velvet with other fabrics to dilute its tendency to take over. Interior designer Linda Boronkay comments: 'I personally love using velvet in my projects – it always adds a level of glam and sophistication to any scheme. What I'm always conscious of is how I mix it with other fabrics.'




'Velvet on velvet can look dated and too traditional. What makes any scheme successful is a level of contrast, and it's the same case with velvets. If I use a cotton velvet I always make sure that I pair it with something more tactile, like boucle or chunky linen; if I used mohair which is a lot more textural I use a smoother texture such as silk on the cushion.'

You can even look for furniture that already incorporates this multi-textural approach into the finish. Velvet and linen pair exceptionally well, as Linda points out, and the linen gives a more relaxed look (velvet can look very formal).

And if you're using velvet in the bedroom, then consider keeping your use of velvet to just the accent cushions. Camilla Clarke of Albion Nord advises to top up linen or cotton sheet with 'velvet cushions to add that extra bit of luxury.'

David Harris of Andrew Martin chimes in: 'Velvet is a perennial favourite for cushions and can lend a more luxurious feel to relaxed linen. Rich velvets on buttoned sofas and mid-century wooden framed chairs is the perfect pairing.'