Tranquility, flexibility, and self-sufficiency were top of mind when a self-described "kind of quirky" family of five approached Austin Maynard Architects to design a "super modern" home with a private garden in Prahran, South Melbourne.

Viewed from the street, the Garden House sits pretty as a white-shingled cottage complete with an archetypal pitched roof. However, follow the entry path and the facade gives way to a lush retreat-"like discovering Narnia at the end of a literal yellow brick road," say the architects.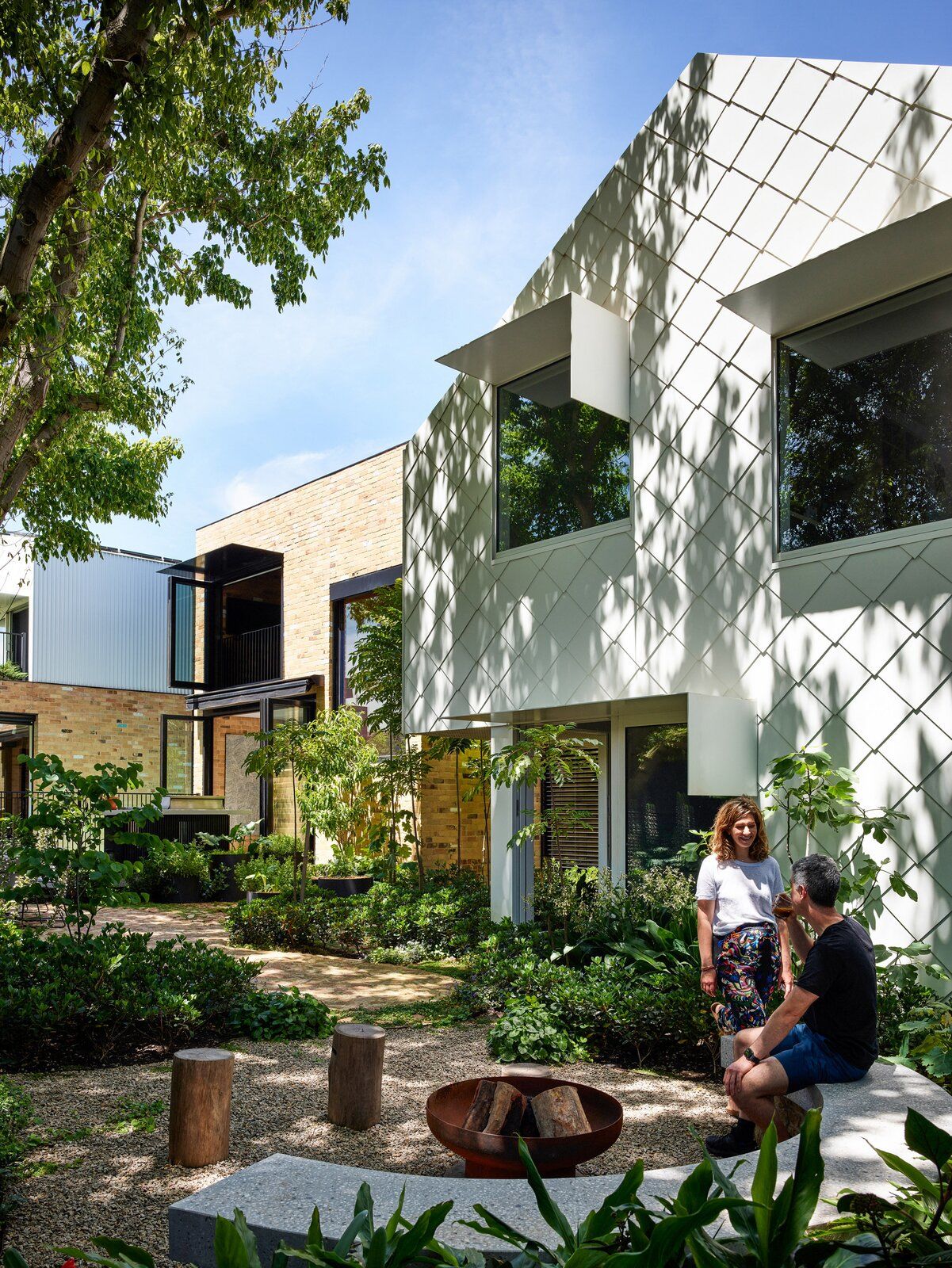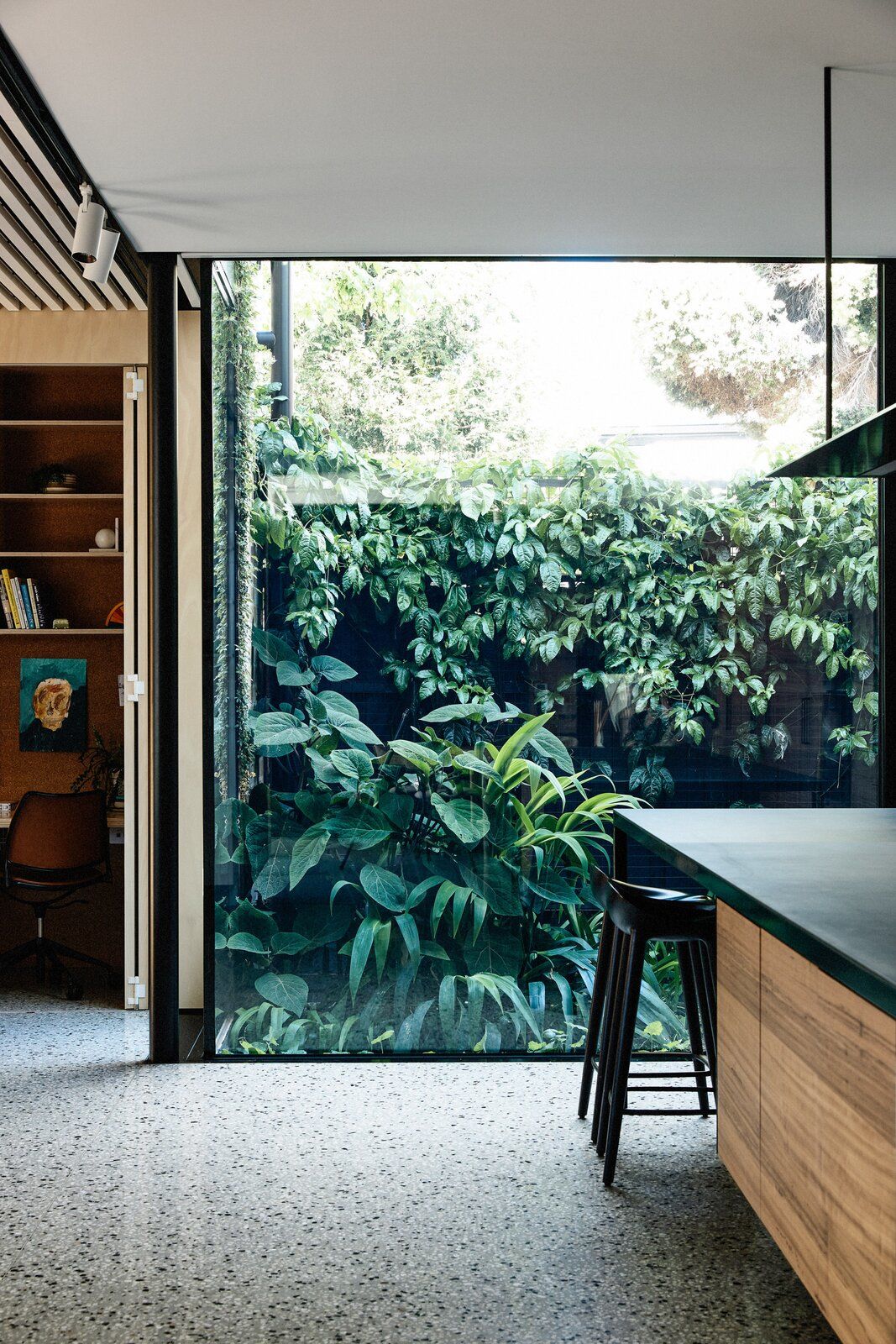 The clients sought a sustainable dwelling that catered to their diverse needs, so Austin Maynard Architects decided to divide the house into four main zones-an office, a kitchen/living area, a dining space, and a kid's area-connected through smart interfaces. Each zone is demarcated by hidden doors that can open or close depending on the occasion, while mirrored glass reflects the garden outside.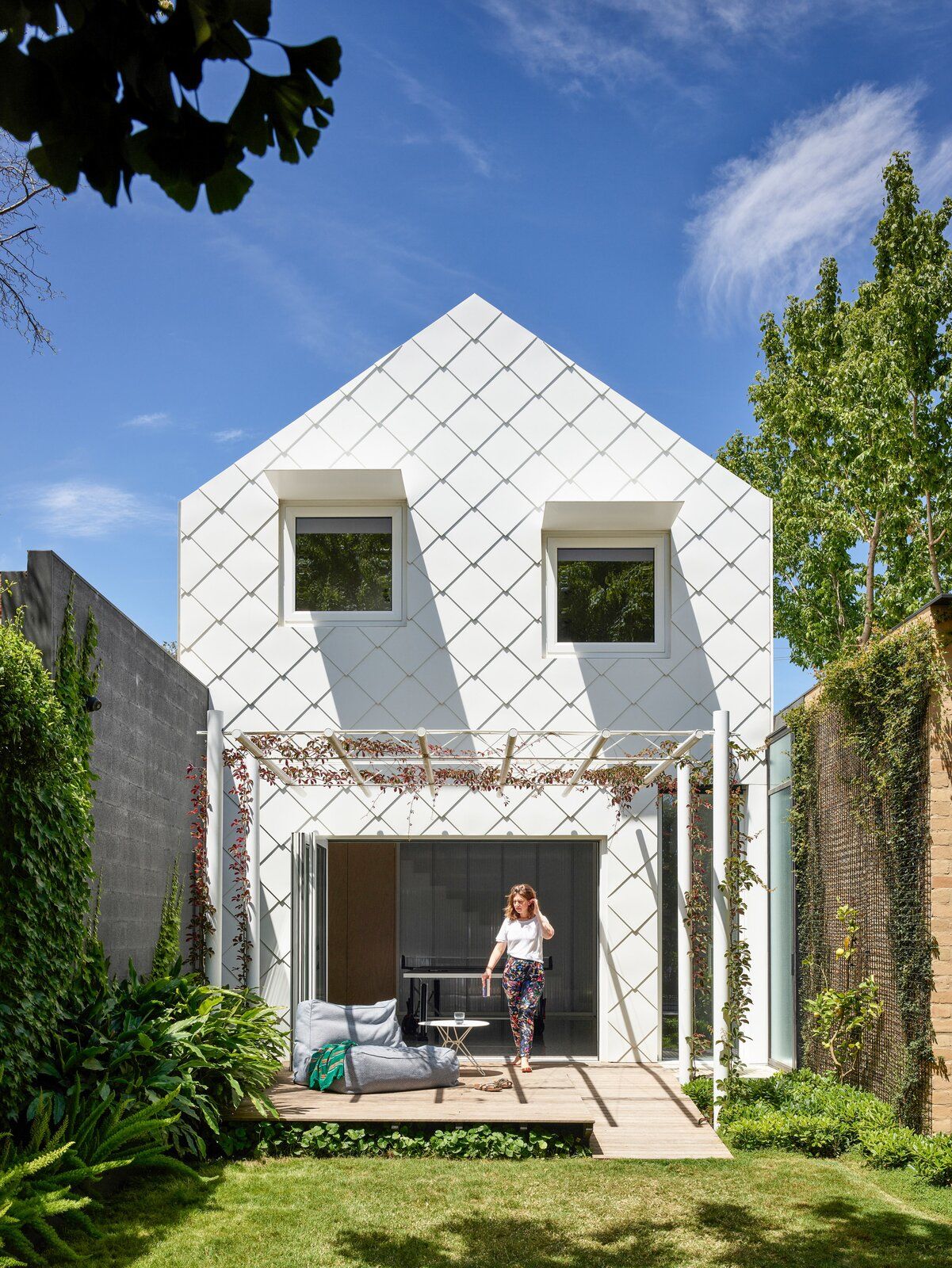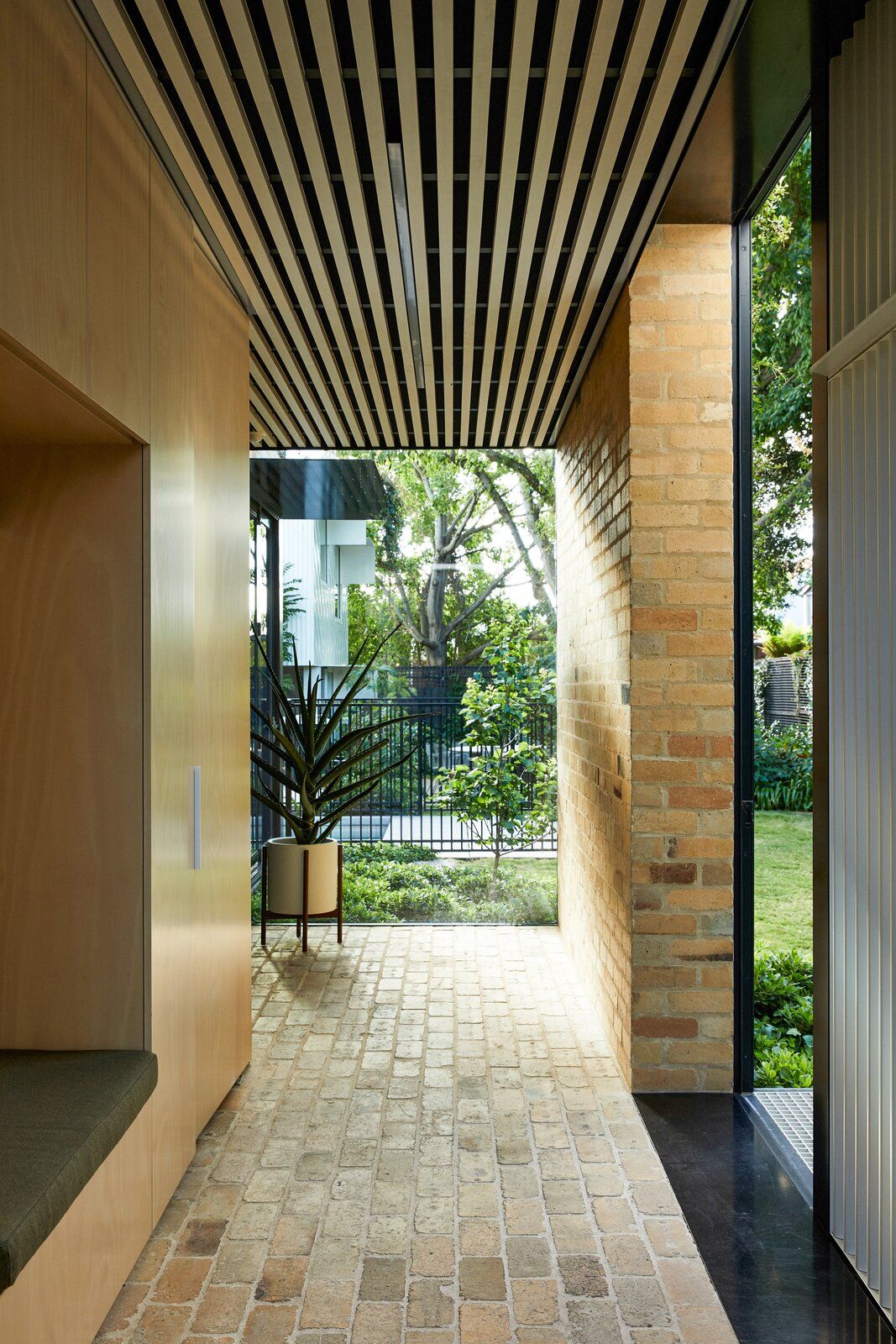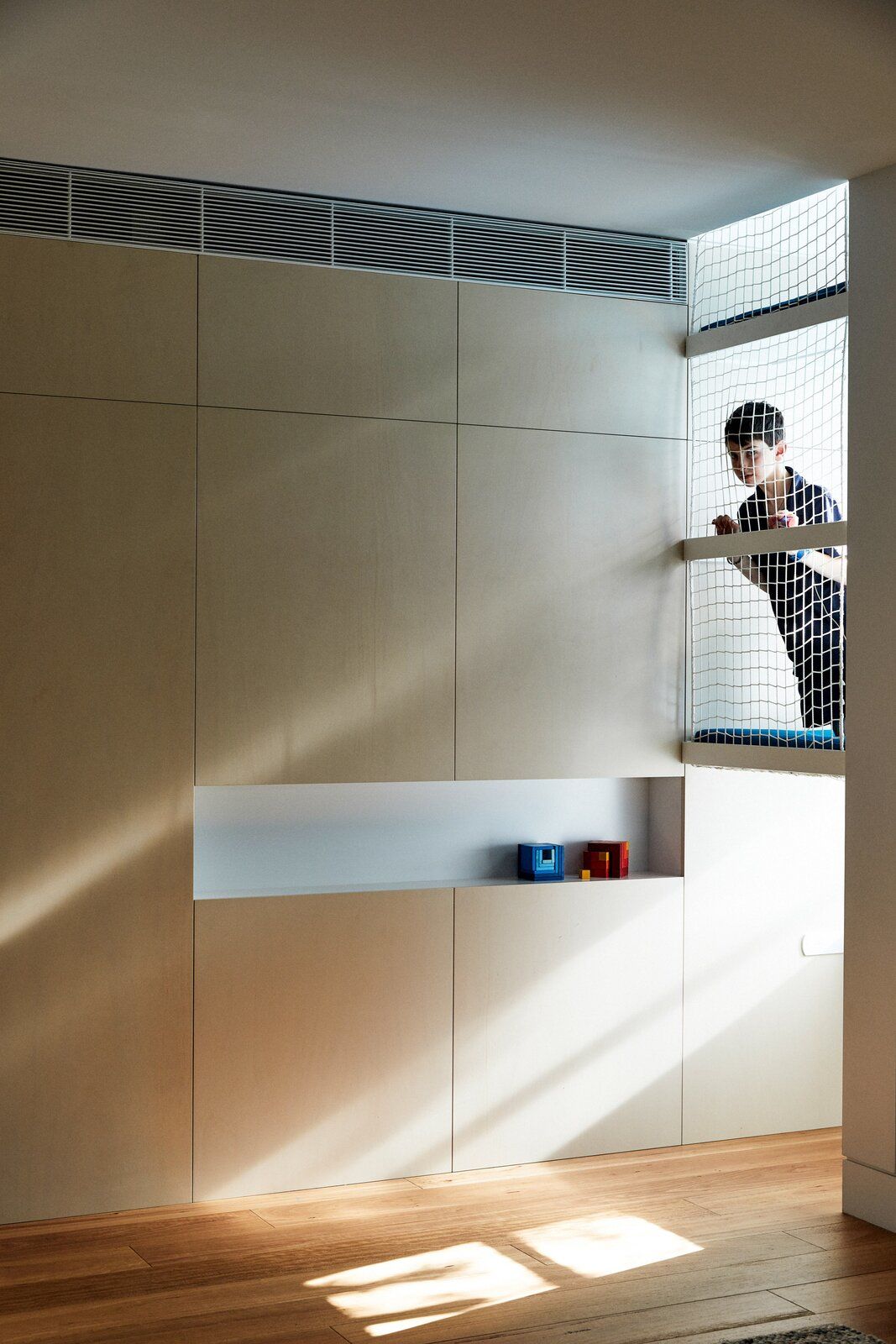 In this calm oasis, family life extends outdoors thanks to a heated pool, fire pit, and table for al fresco dining. Borrowing terminology from the tech world, the client brief to the architects detailed "user experience" situations requiring solutions. These requests led to the creation of a netted play staircase, a dedicated bike entrance with storage, and a muesli-making station concealed in a hidden pantry.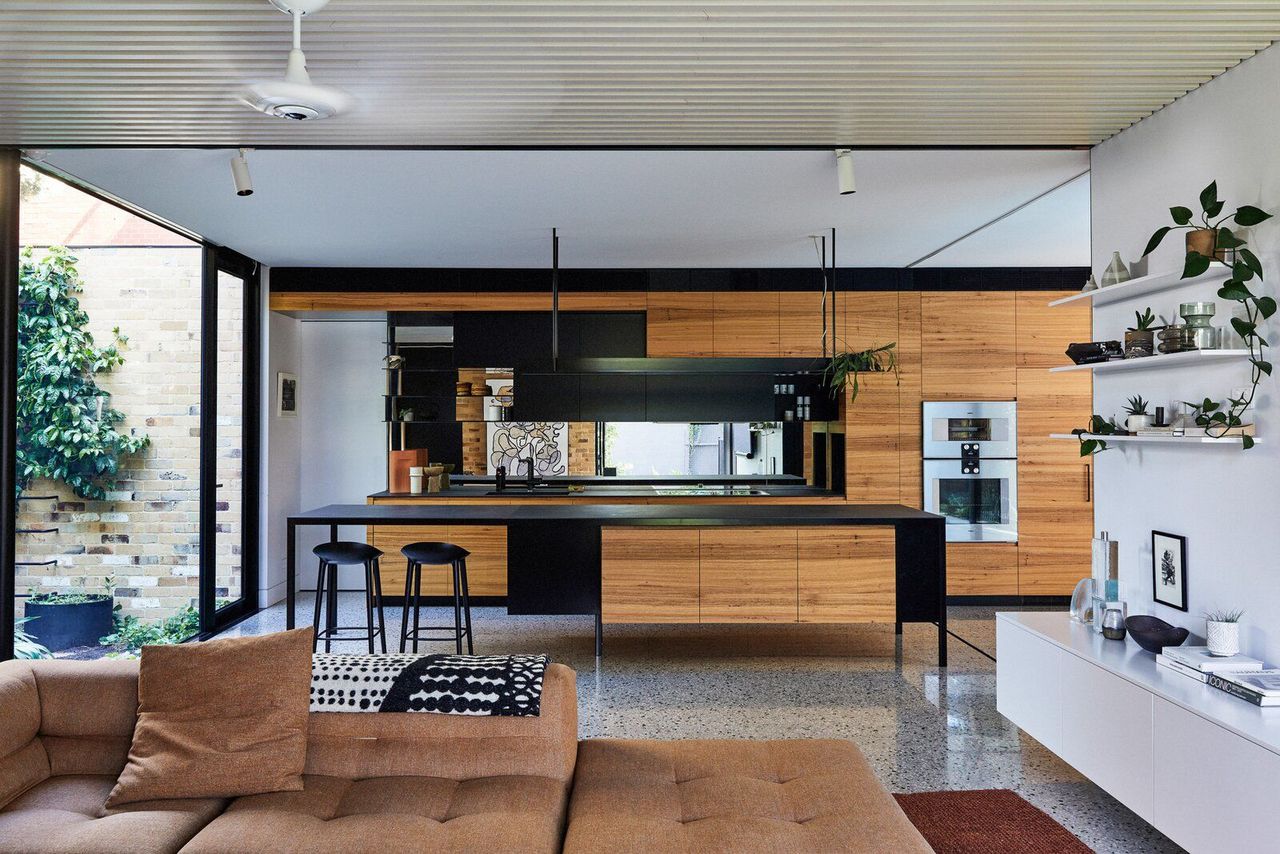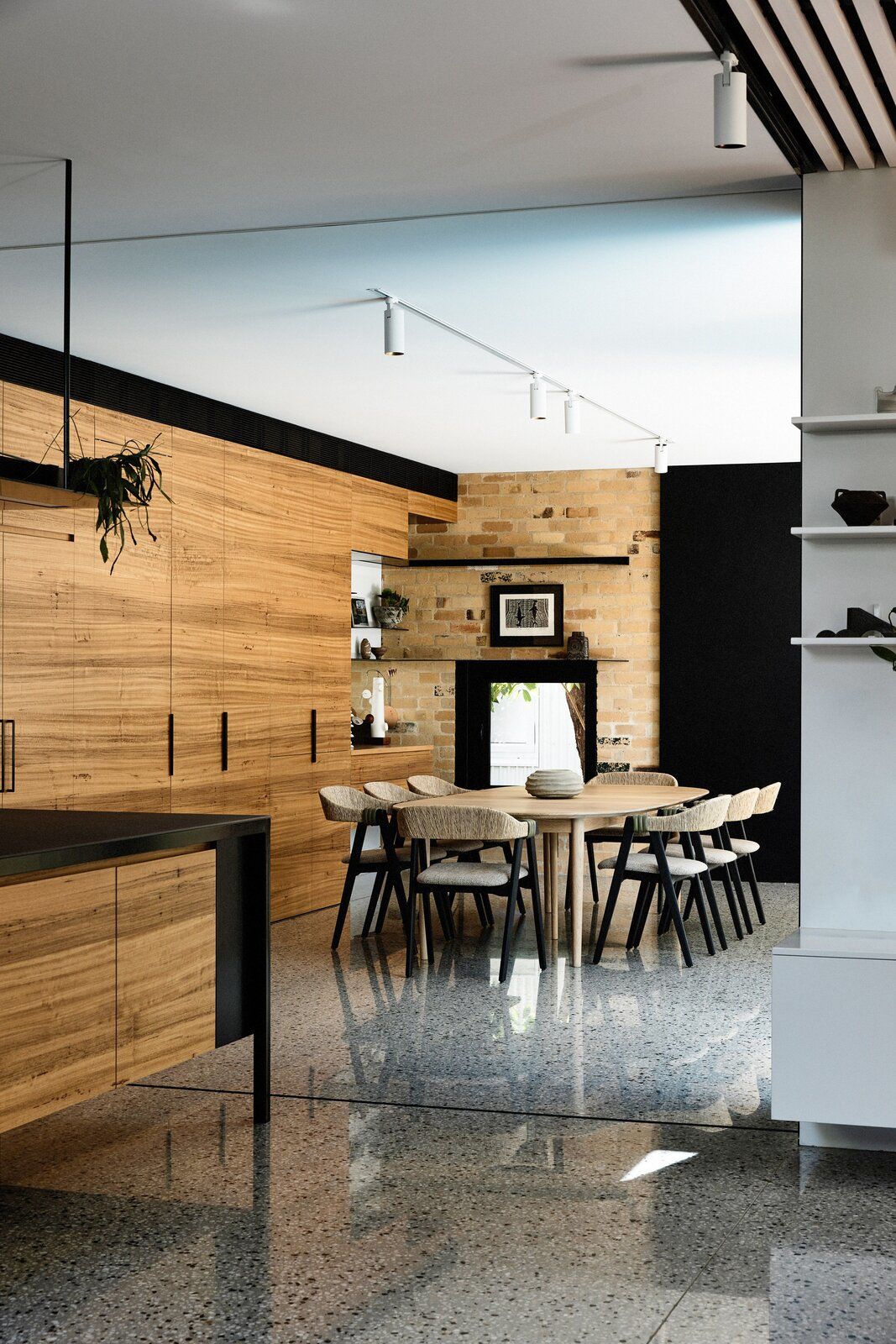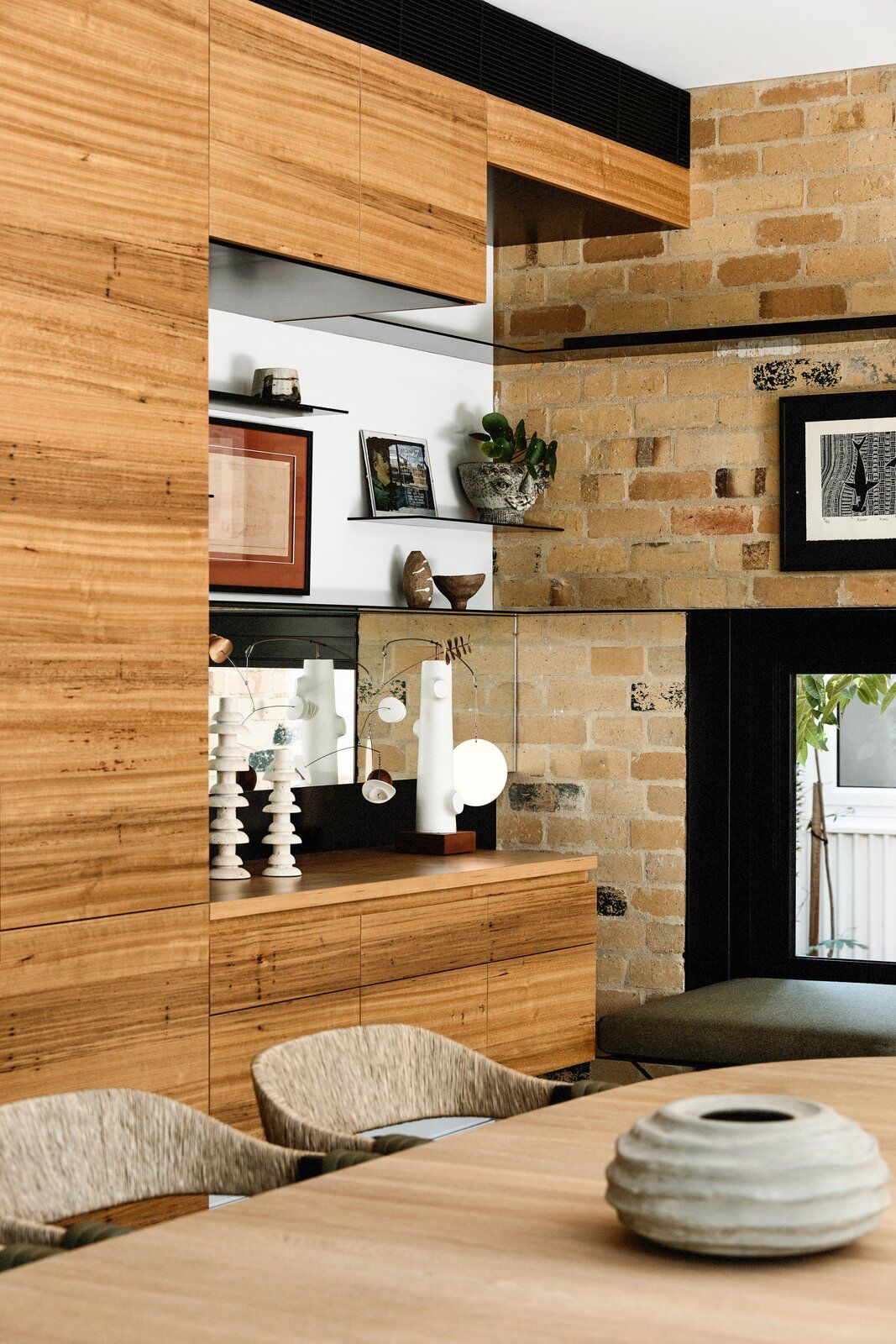 "We spent a lot of time getting the kitchen area right, and it works really well," the clients say. "We live in this space all the time, and we're really happy with it."

The crowning achievement of the Garden House, however, is its environmental sustainability. Designed to function completely off the grid, the house is free from a gas connection. Instead, it's powered by a solar system, supplemented by battery storage, that generates around 100 kilowatt-hours of electricity per day. (For reference, the average Australian home uses 19 kilowatt-hours of electricity in a single day.)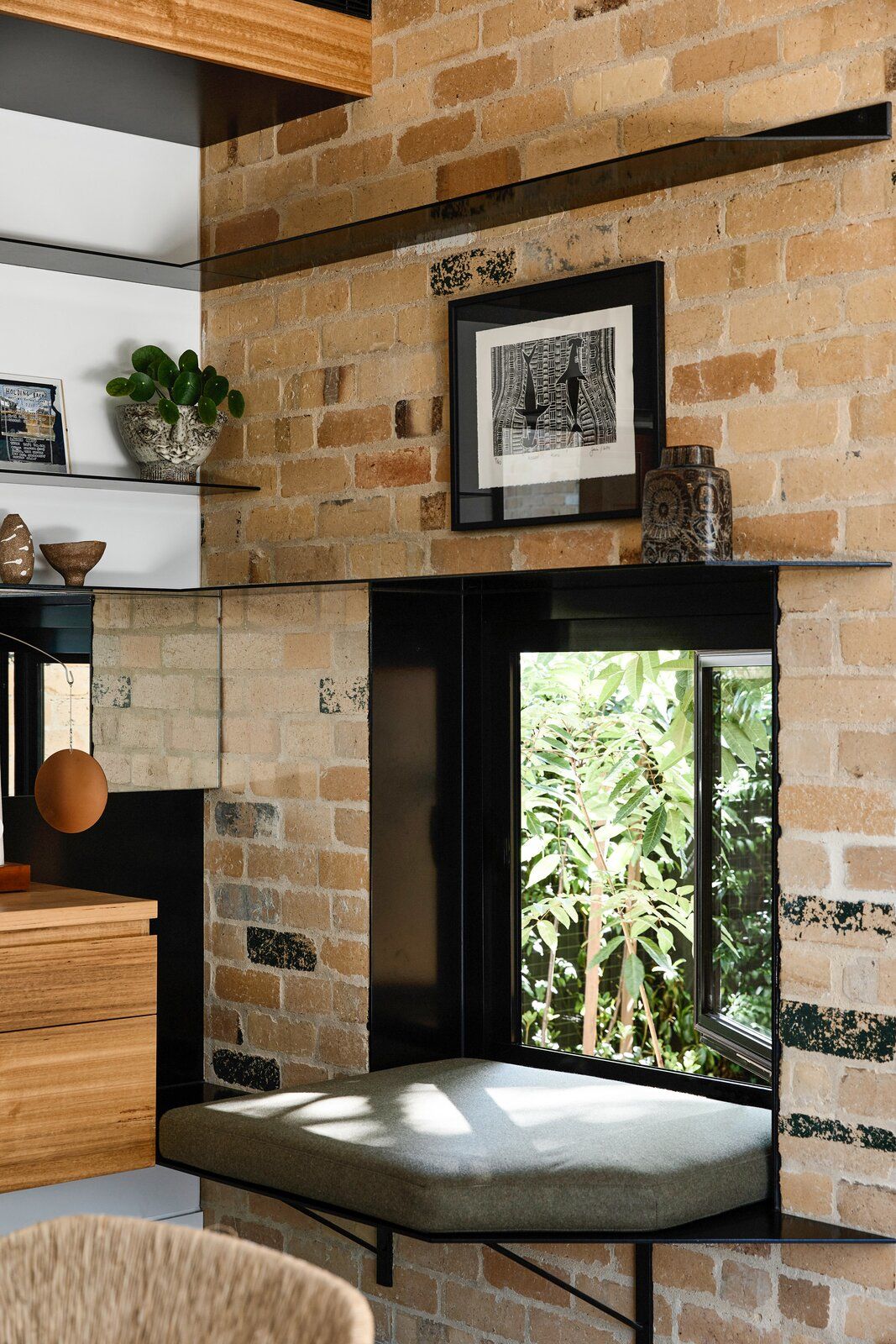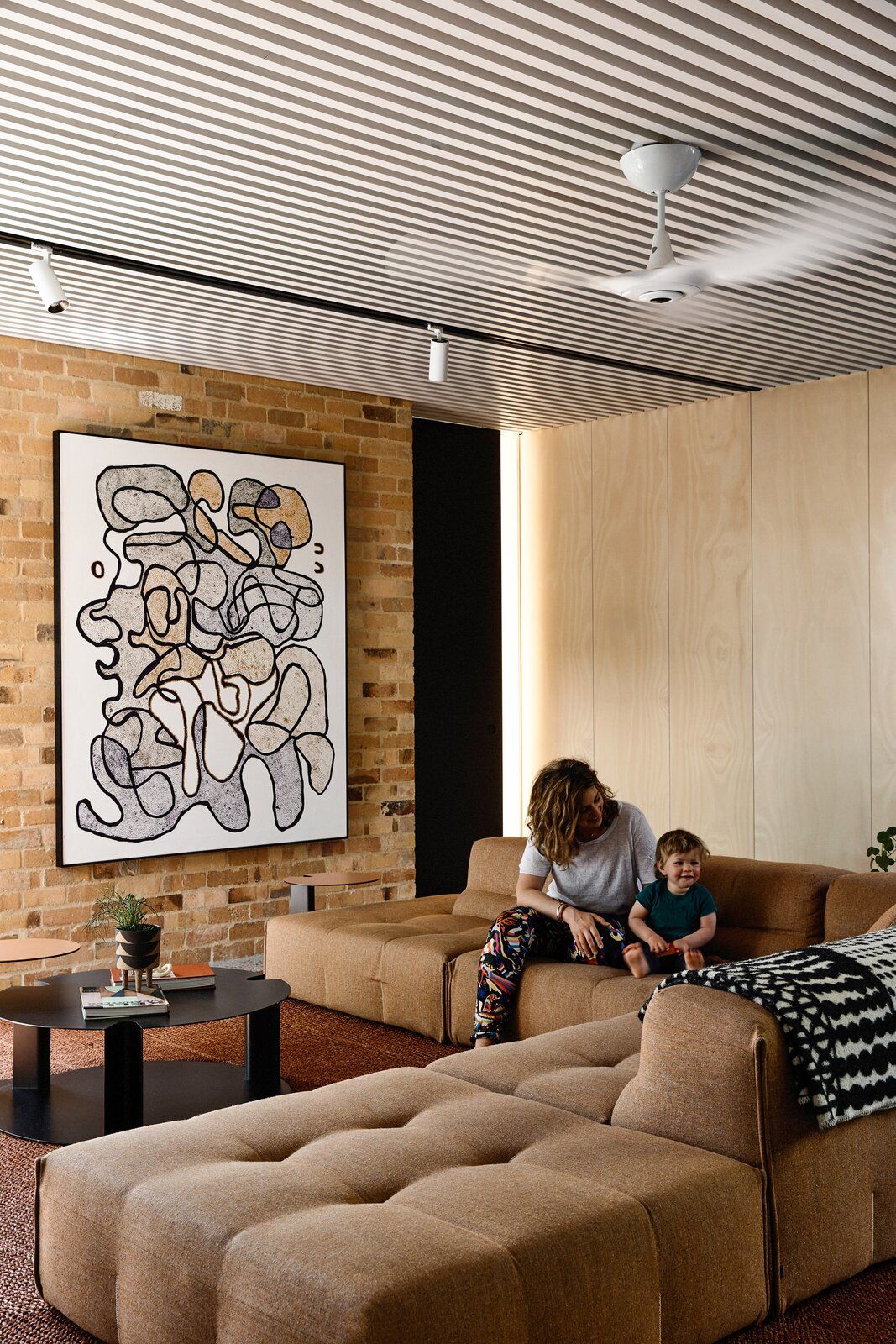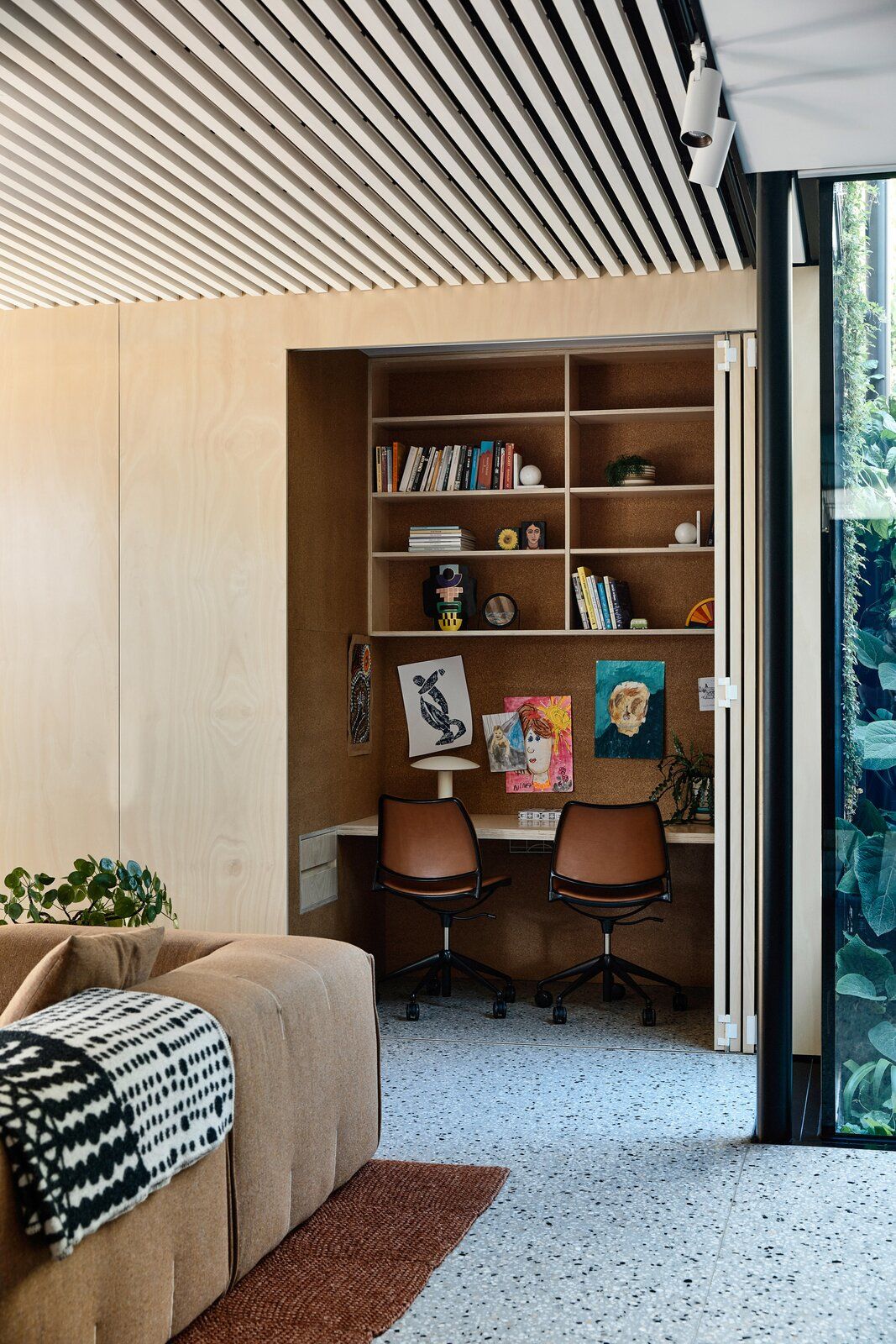 In addition, thick insulation, thermally broken aluminum frames, and a fully automated Dynalite / Control4 smart home system combine to temper the extreme heat of Melbourne's sweltering summers. This considered, integrated solution allows the clients to enjoy their heated pool, hydronic heating, and electric ovens and cooktops with "no guilt and no cost." The house even powers their Tesla Model 3.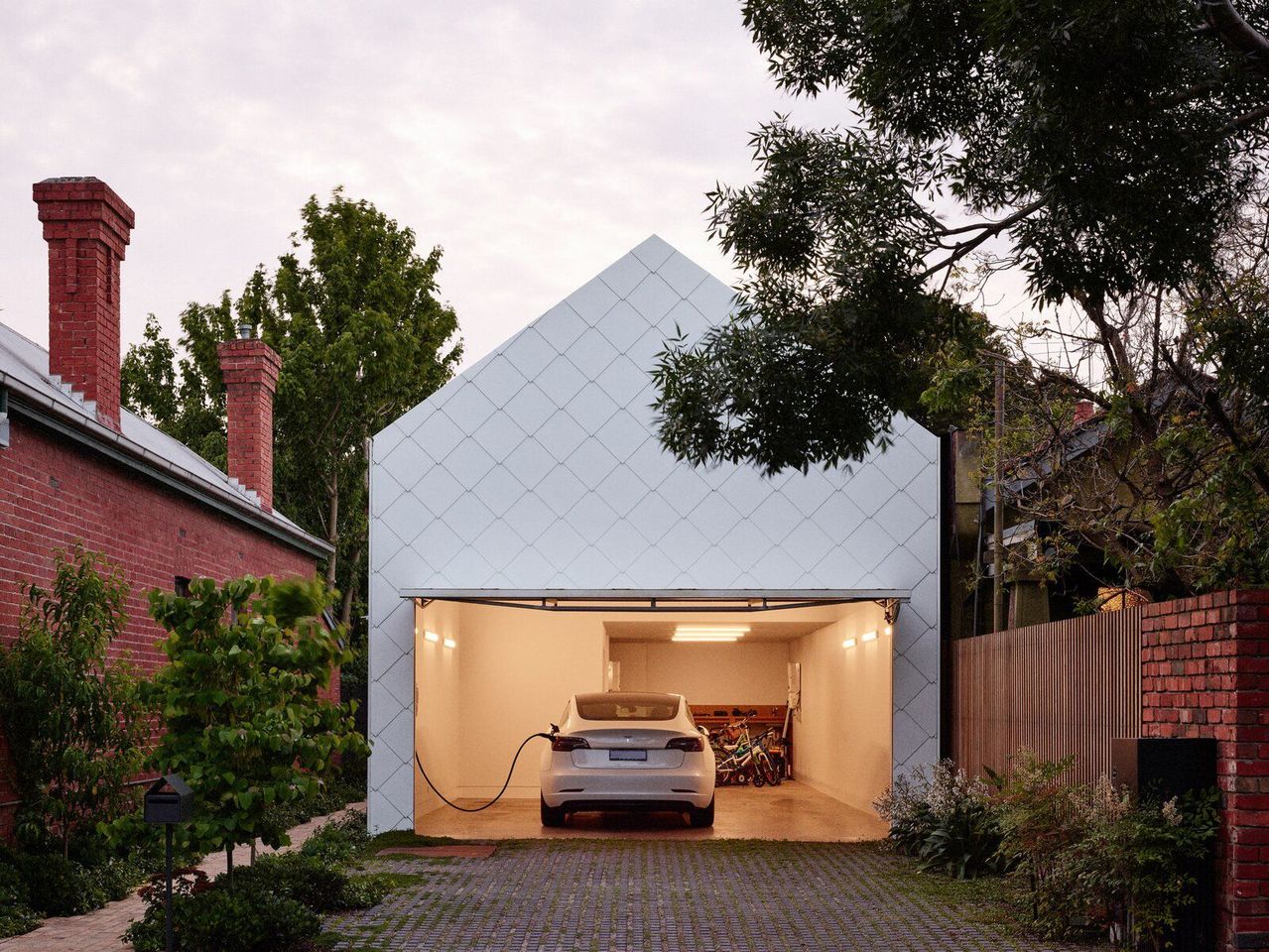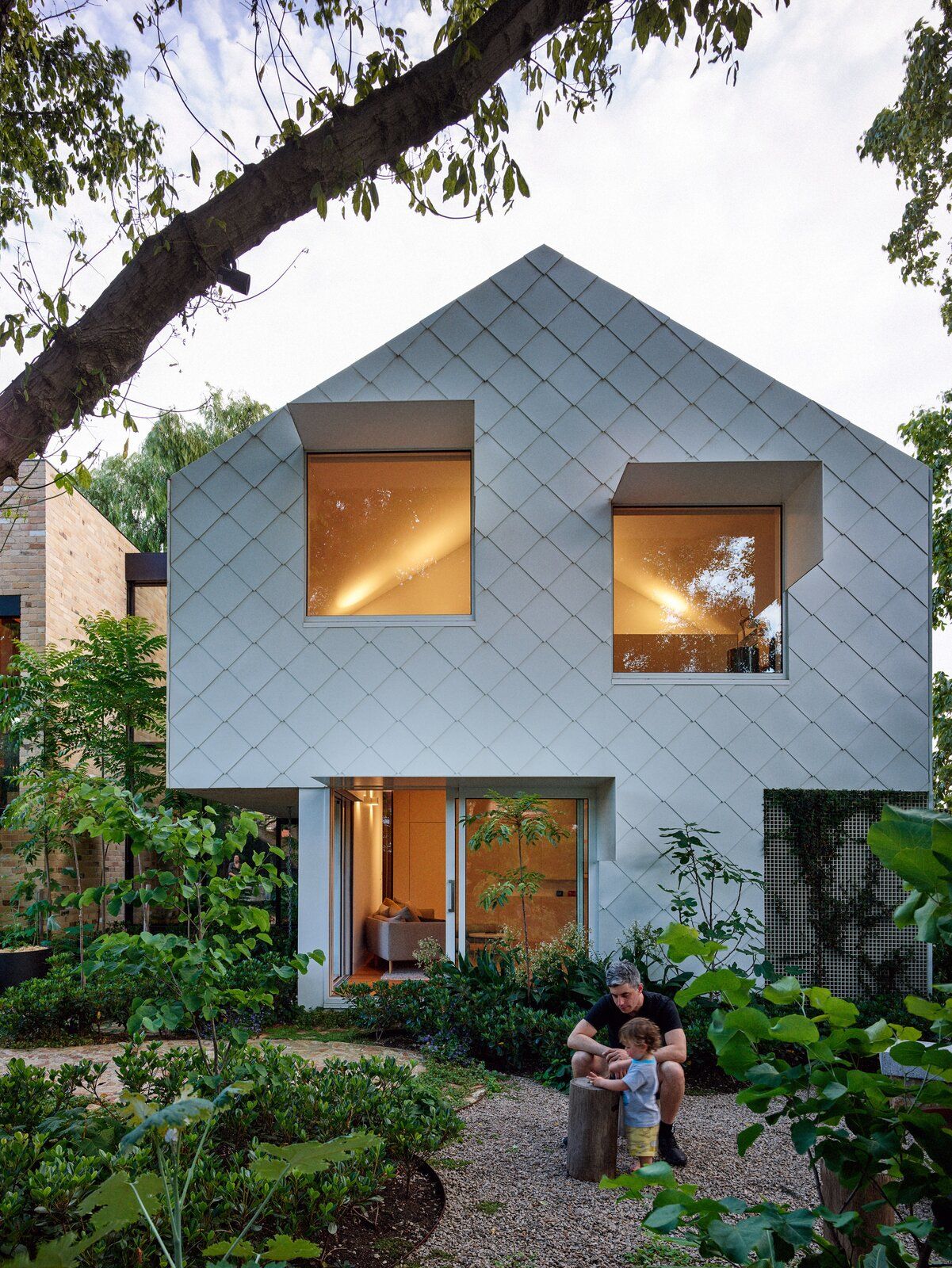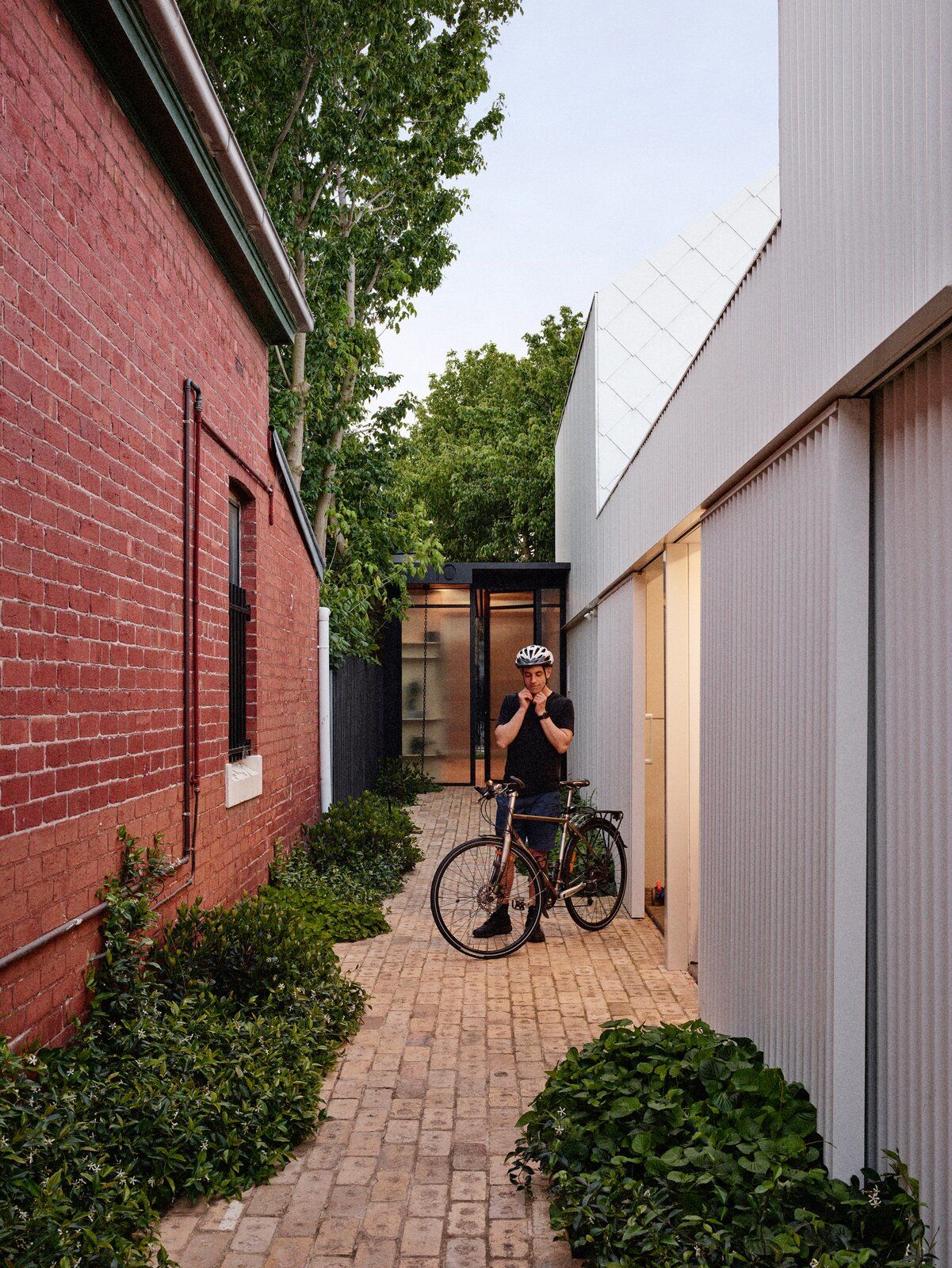 "We're easily generating way more than we're using," the owner says. "We needed an architect with vision, as we were specific about the things we wanted the house to include. With Austin Maynard Architects…you could tell the homes had been specifically tailored to the owners. Our brief was for a really super modern house, in every sense, but still really warm-and that's what we have."