The team at Haus.Me recently expanded their collection of prefab homes with a brand-new mobile dwelling known as the Microhaus. The 120-square-foot structure features a fully equipped, high-tech living space that can run self-sufficiently, and it's designed to be installed within minutes.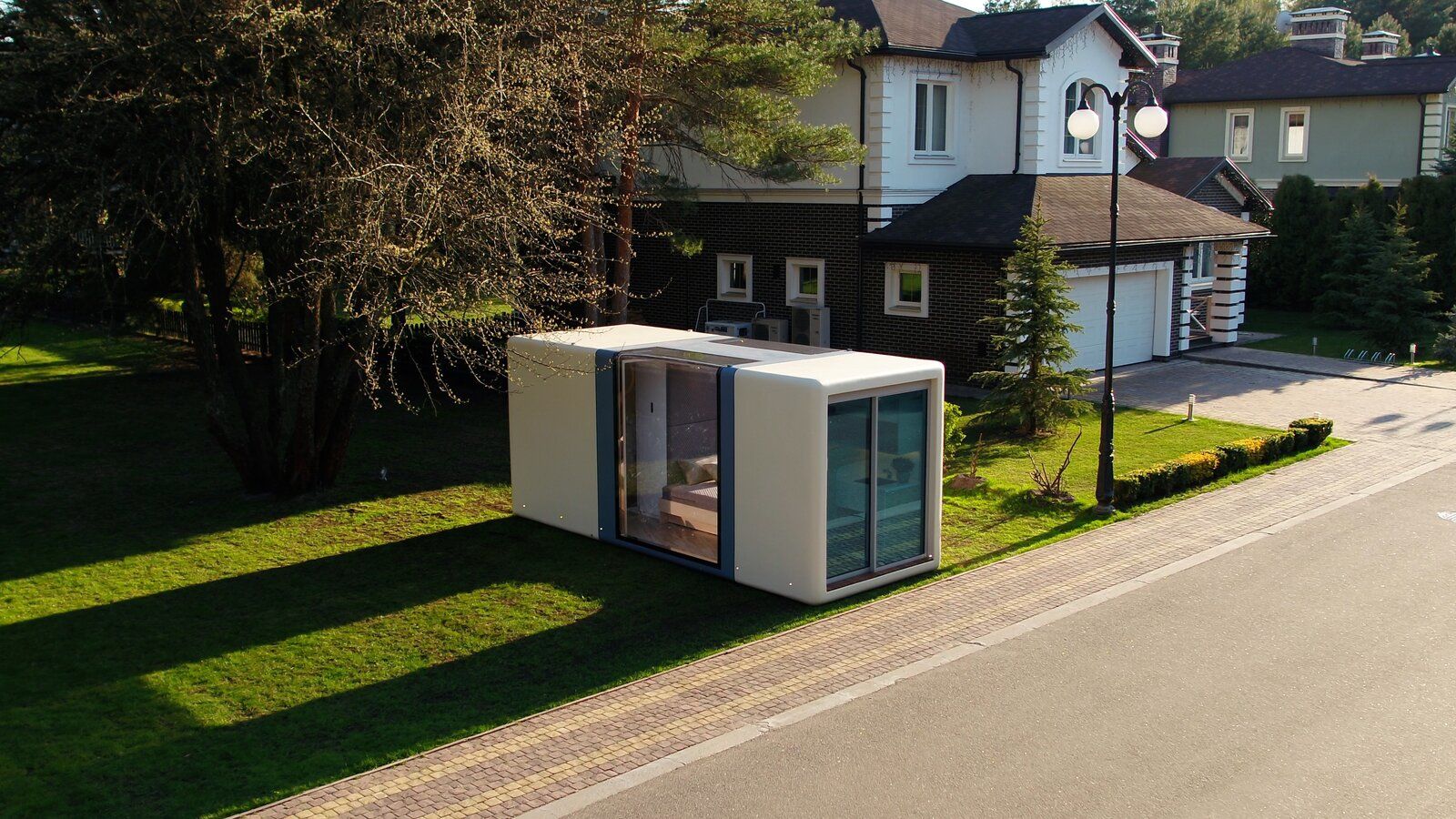 After the overwhelming success of their first prefab model in 2019, Haus.Me has revealed their latest project-the Microhaus. Measuring 120 square feet and available starting at $50,000, the tiny unit arrives fully assembled and ready to use.




"The composite structure is extraordinarily durable," says Haus.Me CEO Max Gerbut. "Its yacht-inspired exterior is created from fiberglass, stainless steel, and teak."

"After years of researching and prototyping, we're thrilled to finally launch Microhaus, the most advanced micro home in the world," says Max Gerbut, CEO of Haus.Me.

Created using 3D-printed structural components, the prefab dwelling arrives move-in ready with a kitchenette, double bed, bathroom (including a full-size shower and toilet), and plenty of storage. "The Microhaus also comes with our fully integrated Cloud Self-Diagnosis System, which provides a new generation of Smart Home amenities, full remote control, and machine learning," explains Gerbut.




The tiny dwelling's interior presents a sun-kissed atmosphere thanks to its extensive glazing.




White custom cabinetry contrasts with the natural wood elements found throughout the space.

To complement its high-tech capabilities, the tiny, portable structure presents a sleek, modern aesthetic-both inside and out. The exterior is composed of rounded fiberglass and stainless steel, while the interior is layered with warm wooden elements and illuminated by natural light.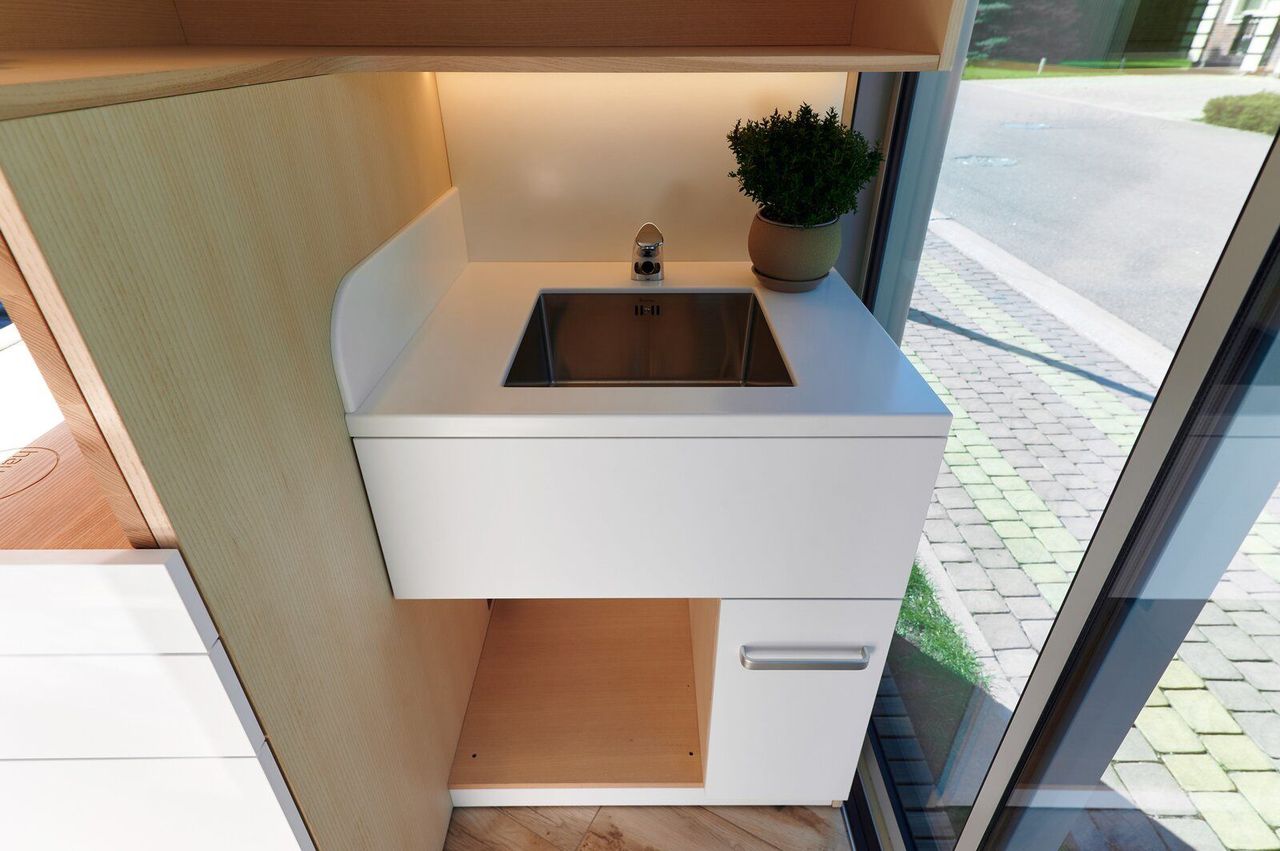 "The unit comes with an array of high-tech features, including a motorized door, touchless access, touchless faucets, adaptive lights, and air-quality sensors" Gerbut says.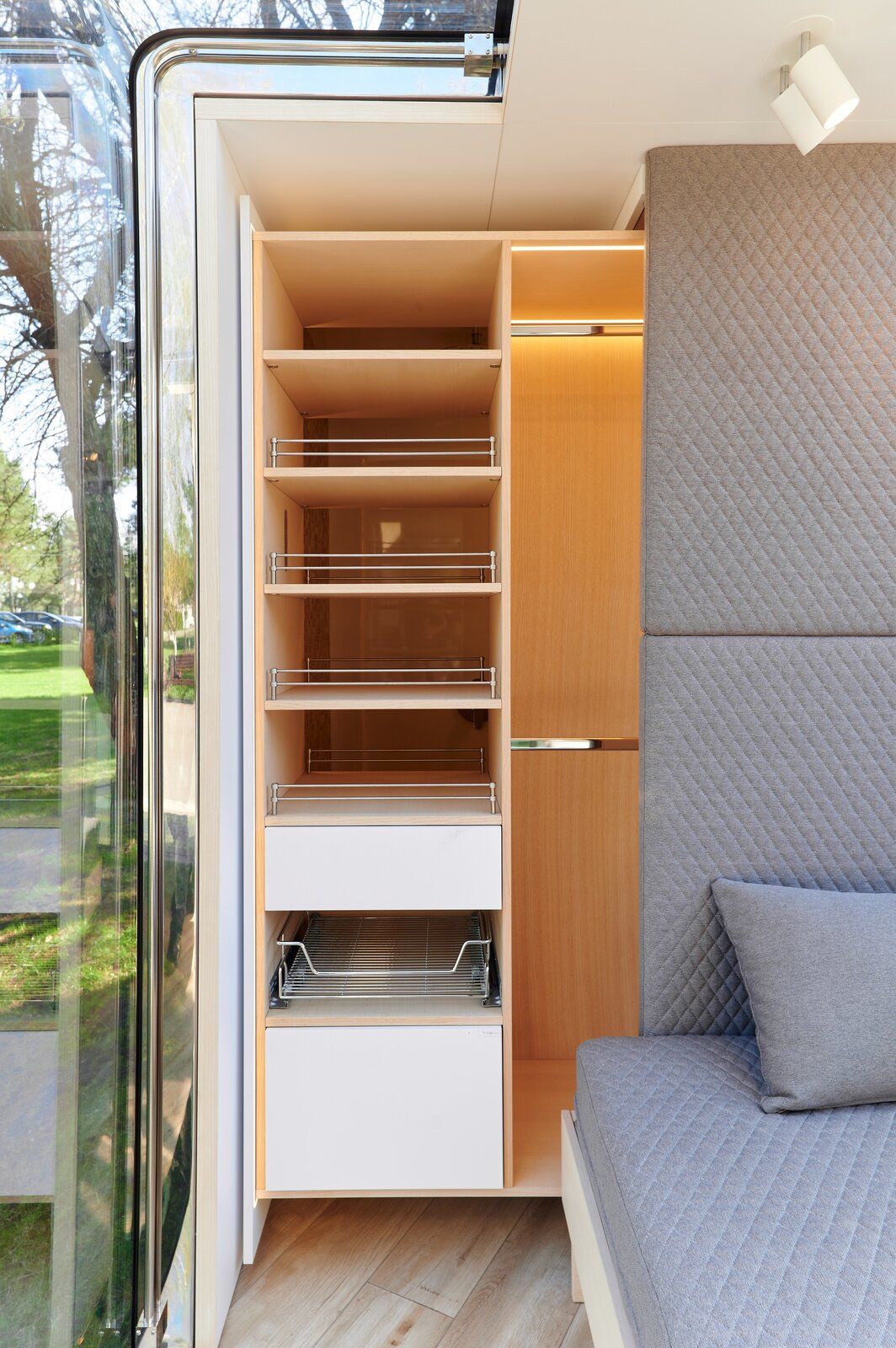 The sleeping area has an abundance of storage space, including a floor-to-ceiling cabinetry unit.

"These homes are energy efficient with low operating costs," notes Gerbut. "They are durable and made from eco-friendly materials that are safe for both people and the environment."

As with the other models from the Haus.Me line-up, the Microhaus caters to both short- and long-term rentals. Each unit comes with keyless entry, and owners can reset the door password via an app.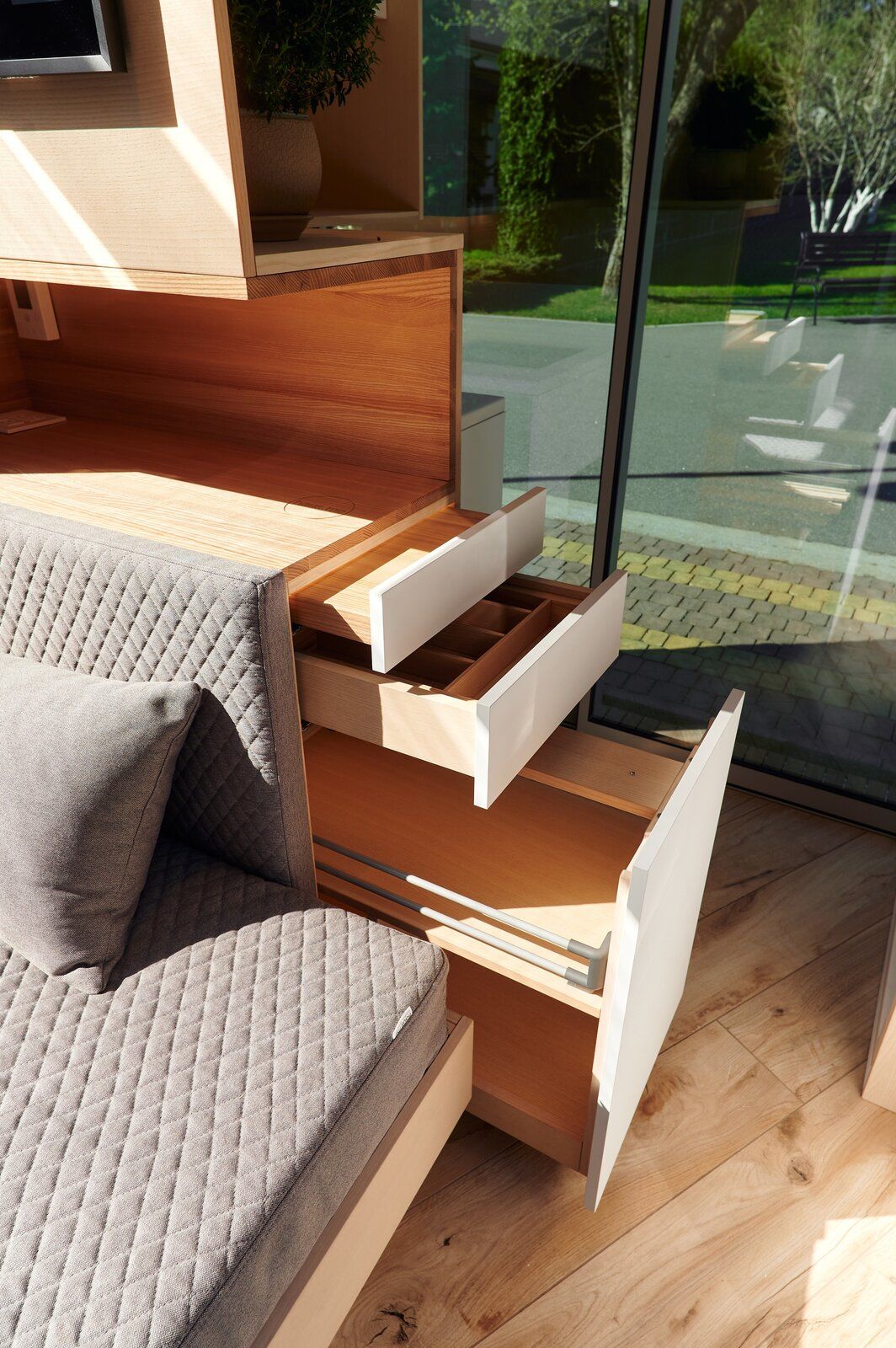 Additional built-in storage can be found beside the sofa in the living area near the entrance.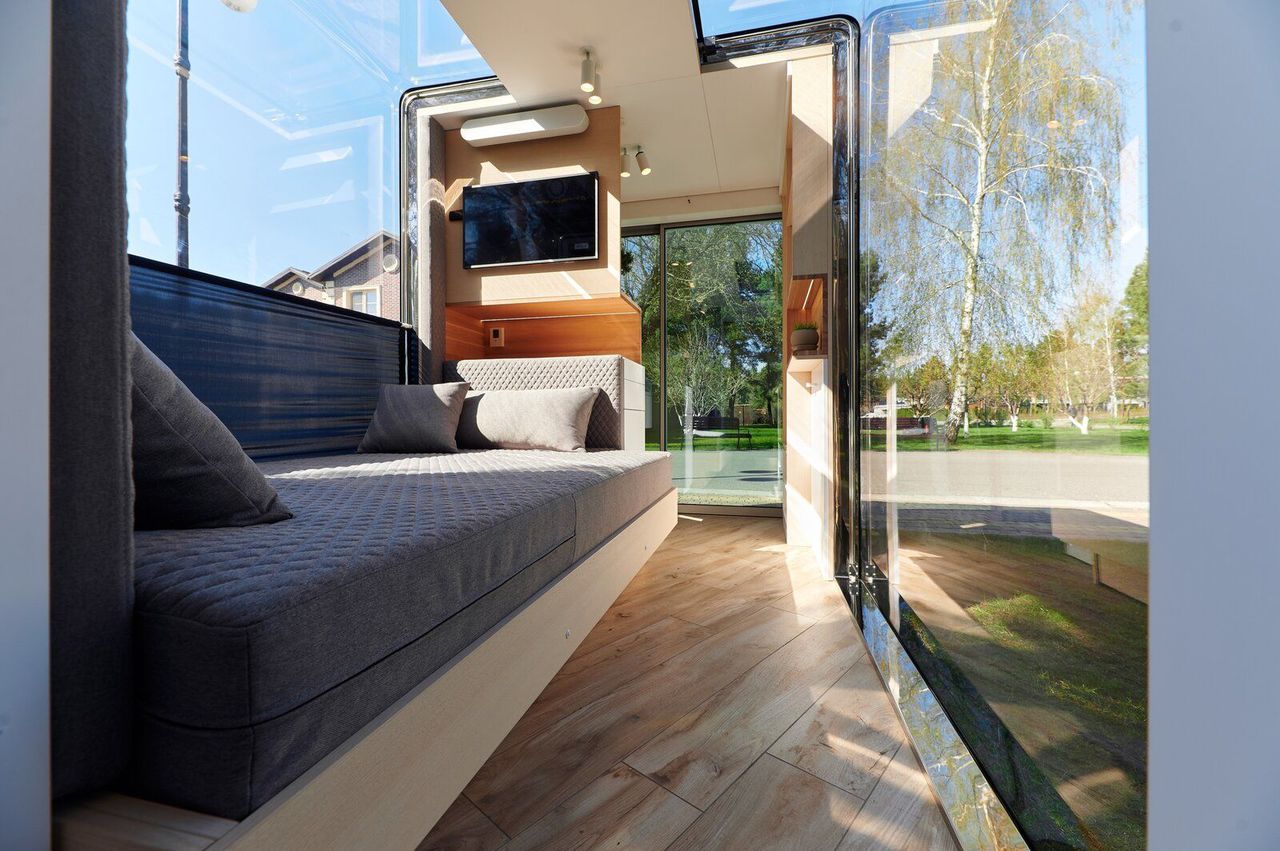 The wraparound glazing in the living area helps to enhance the unit's overall sense of space.

"We designed the Microhaus to be the perfect income-producing asset," says Gerbut. "Offered at an affordable price, the structure requires no additional approvals or construction permits, and it comes with very little maintenance costs. Overall, it has the potential to provide a fully remote-controlled business, if desired, with a fast return on investment."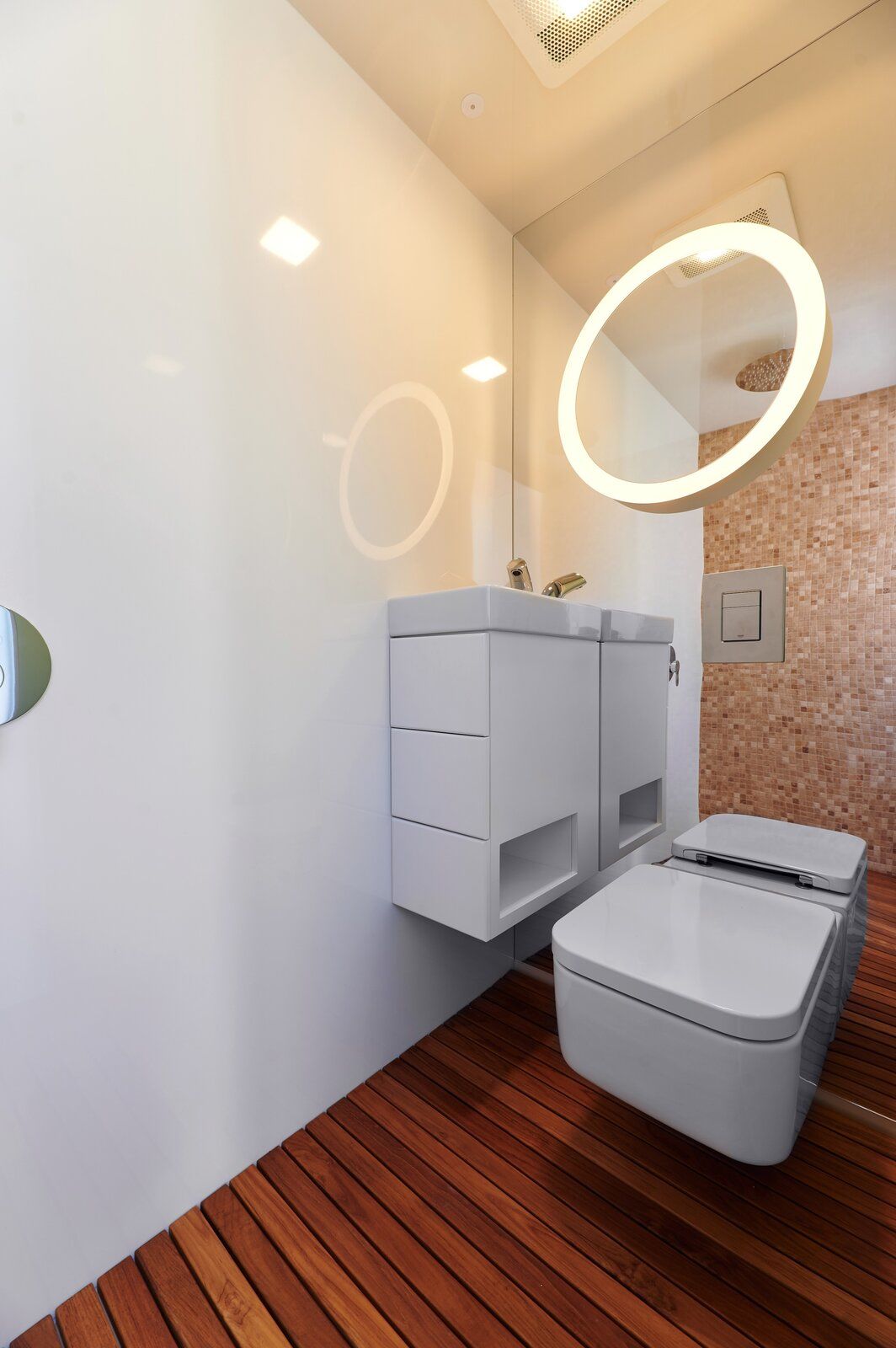 The bathroom comes with teak floors and a full-size shower and toilet.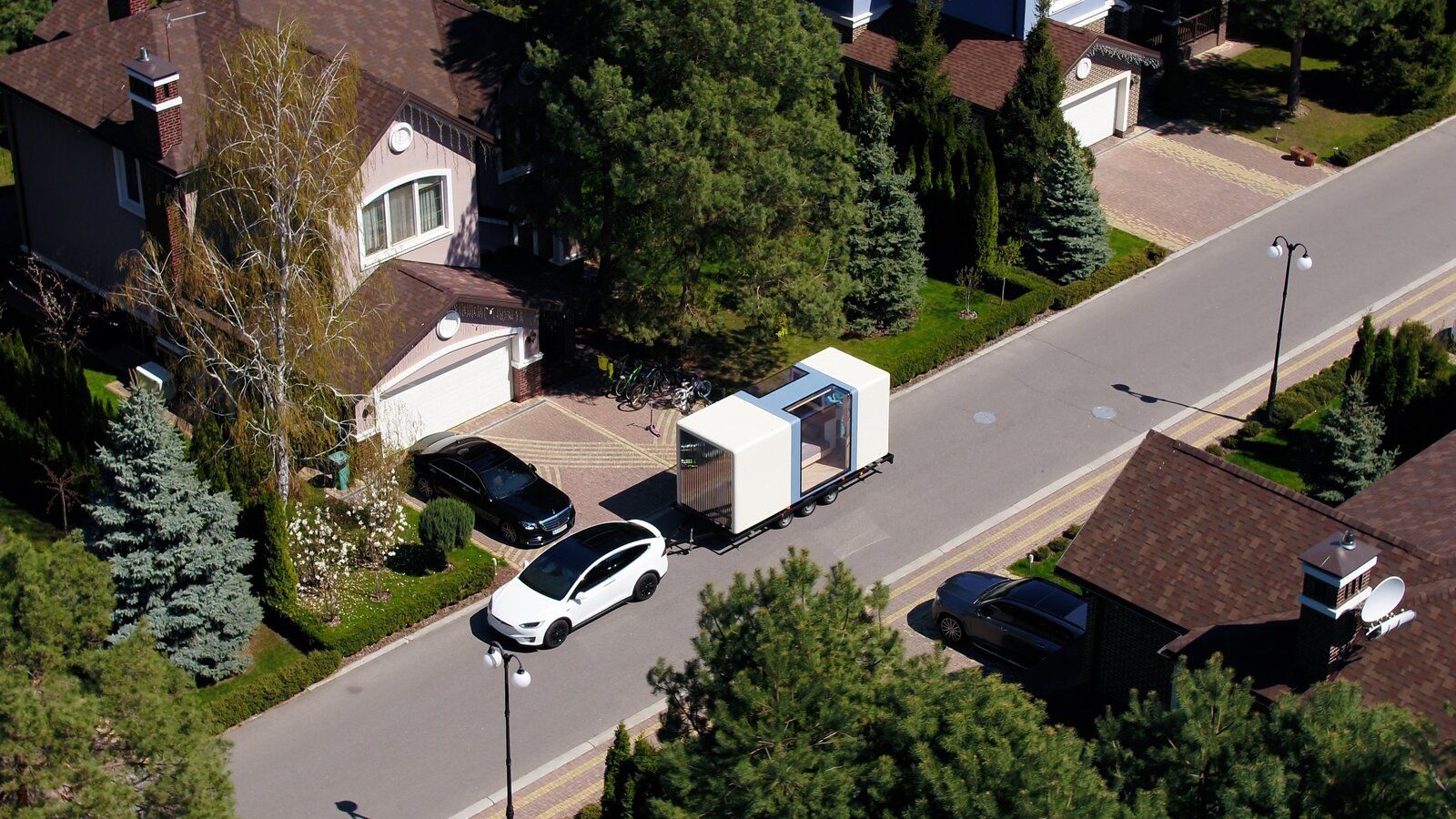 The home's small size allows it to be easily transportable. "You can rapidly respond to changing circumstances and environments," says Gerbut.