Imagine a home that can can easily be packed up whenever you want to move-that's what Latvian housing startup Brette Haus offers with their new line of foldable cabins. Available in a variety of sizes and configurations, the prefabricated structures feature a patented hinge system that folds entire sections of the living area and roof into a small, square shape for easy shipment. When you're ready to set it up again, the home unfolds with a few simple moves.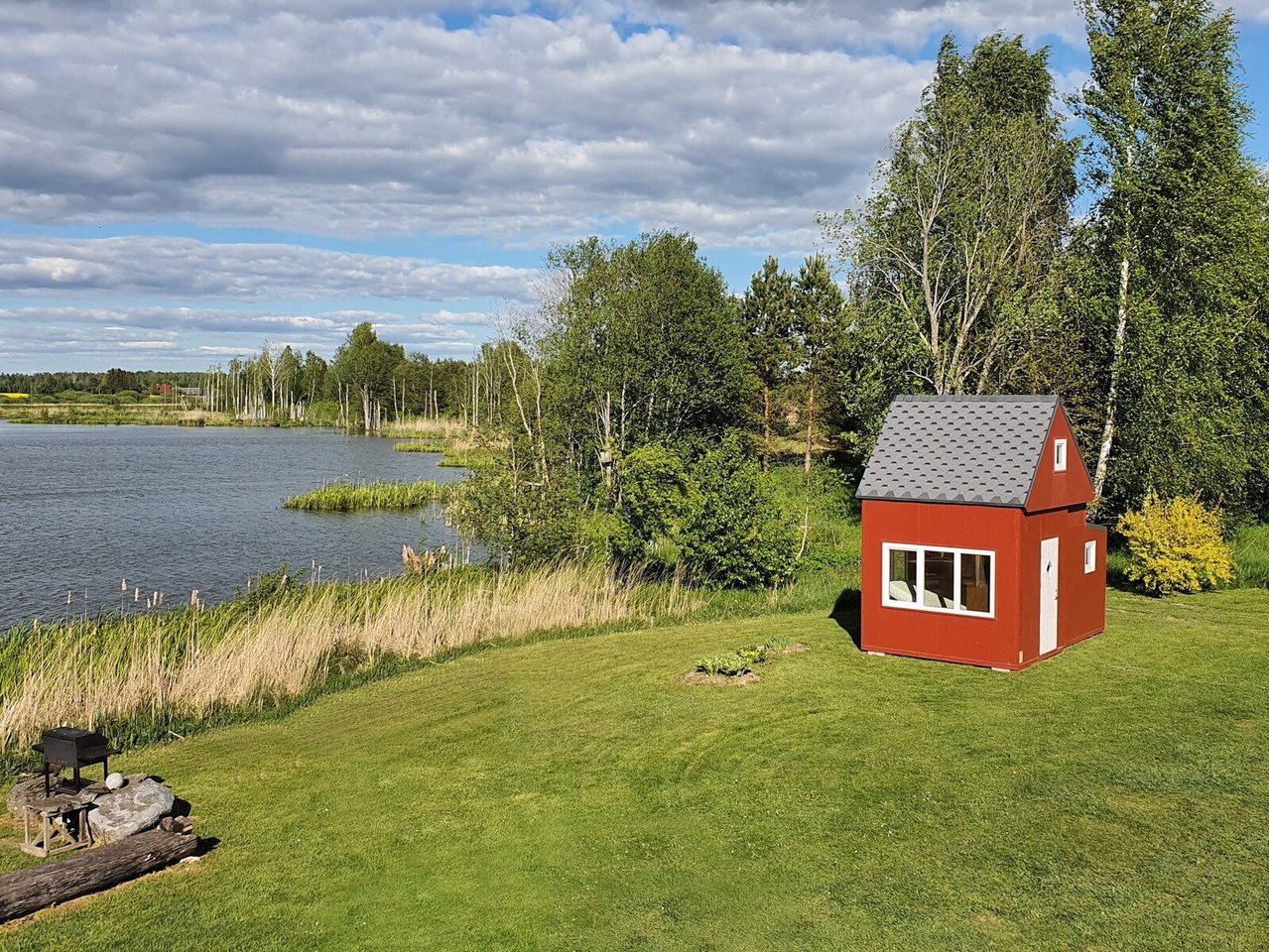 Based in Latvia, Brette Haus offers prefabricated tiny cabins that fold and unfold in a matter of hours, allowing for easy transportation and setup. Shown here, the company's Rustic model comes in three sizes ranging from approximately 240 to 520 square feet.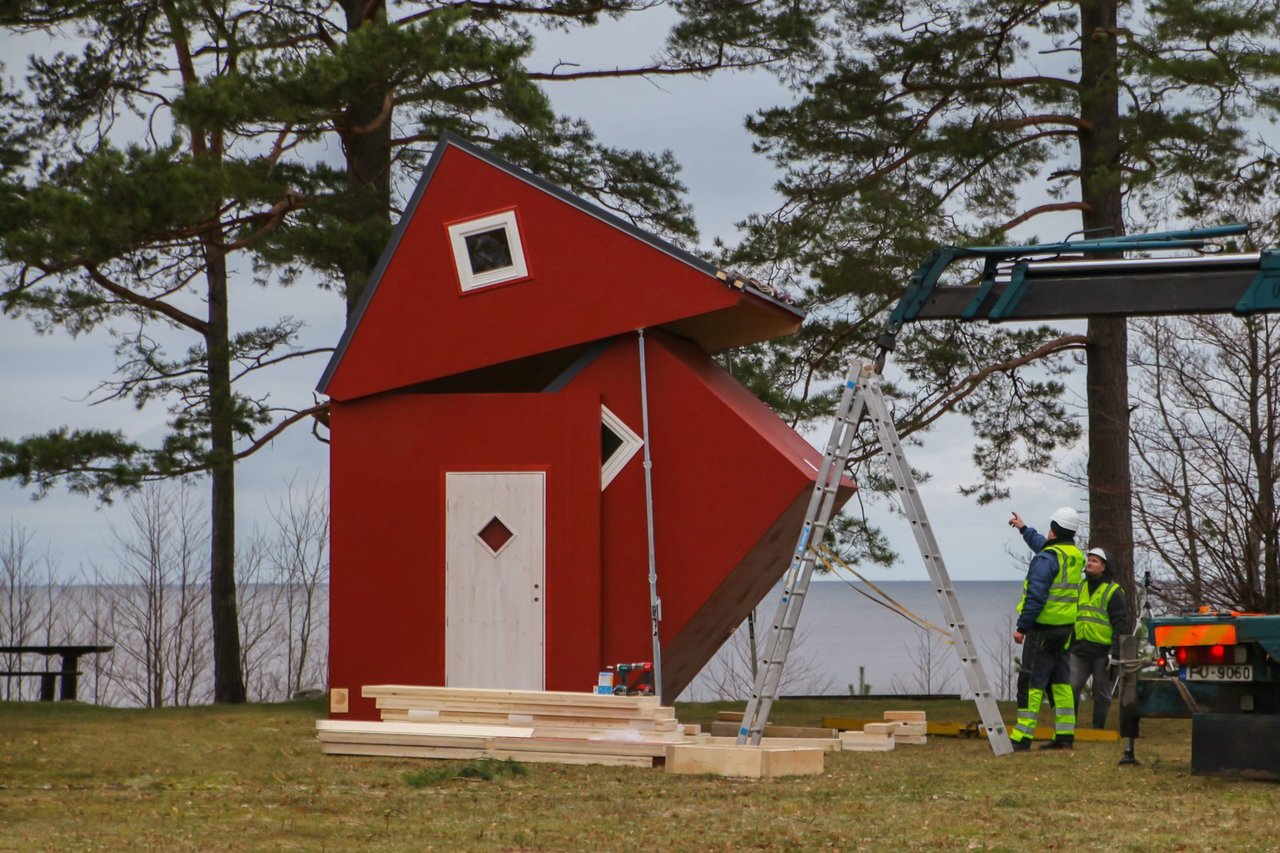 A hinge on the floor allows one side of the home to fold into the other, while another hinge along the top permits the entire roof to fold down and form a cube for shipping. With the help of a crane, it takes about three hours to set up or break down the structure.

For added durability and sustainability, each unit is made with cross-laminated timber that lends a wood-clad look inside and out. The units do not require a permanent foundation, which simplifies the process for backyard or off-grid installations-and it also makes them perfect for pop-up events and providing relief after natural disasters. The foldable design also allows each unit to be transported practically anywhere, and the company guarantees the hinges will last at least 100 relocations.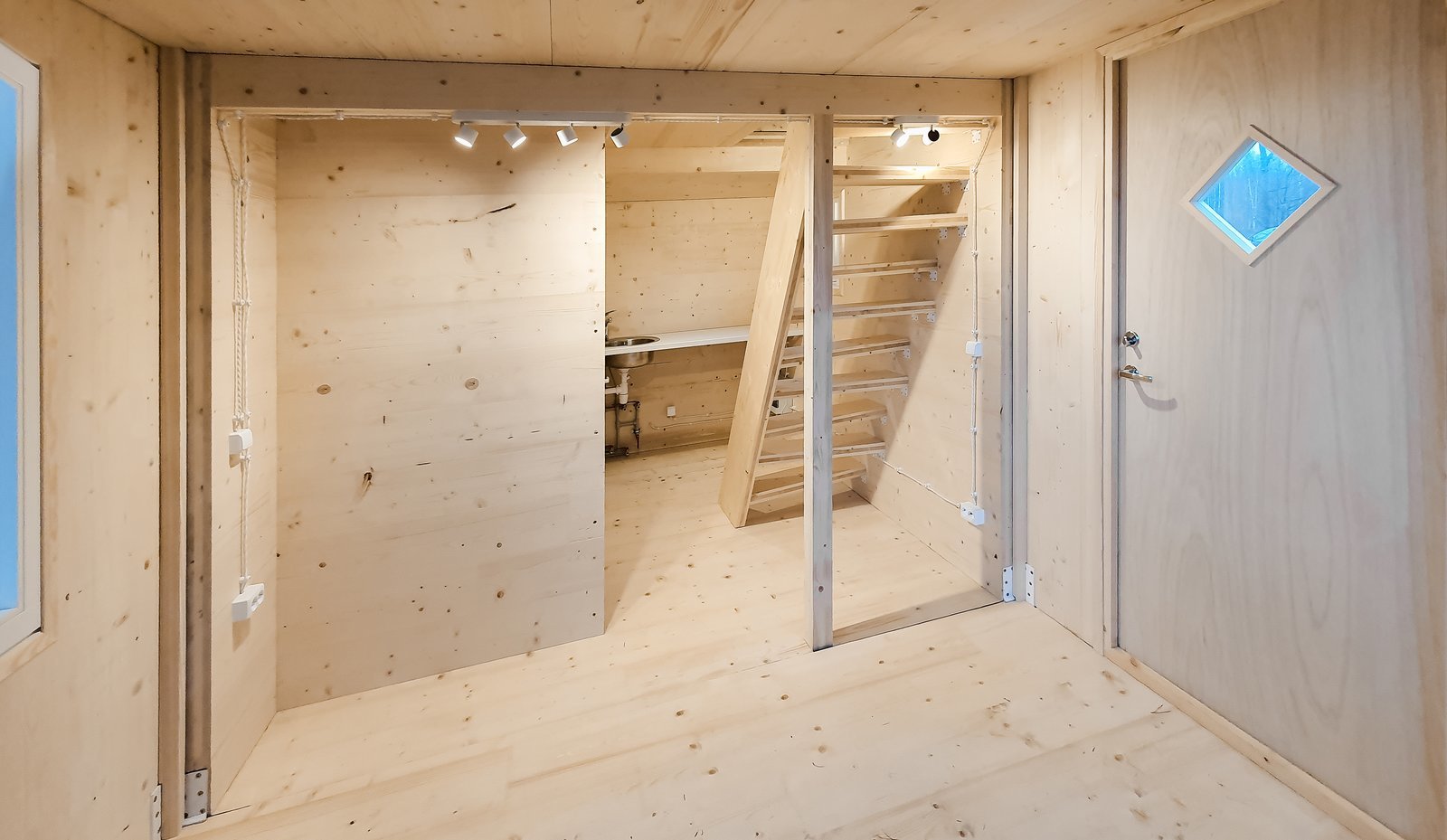 Standard options include a minimally finished interior to keep costs down and allow each customer to design the space according to their needs. In the model shown here, the two-room lower level consists of a living/dining area, as well as a bathroom and kitchen on the side.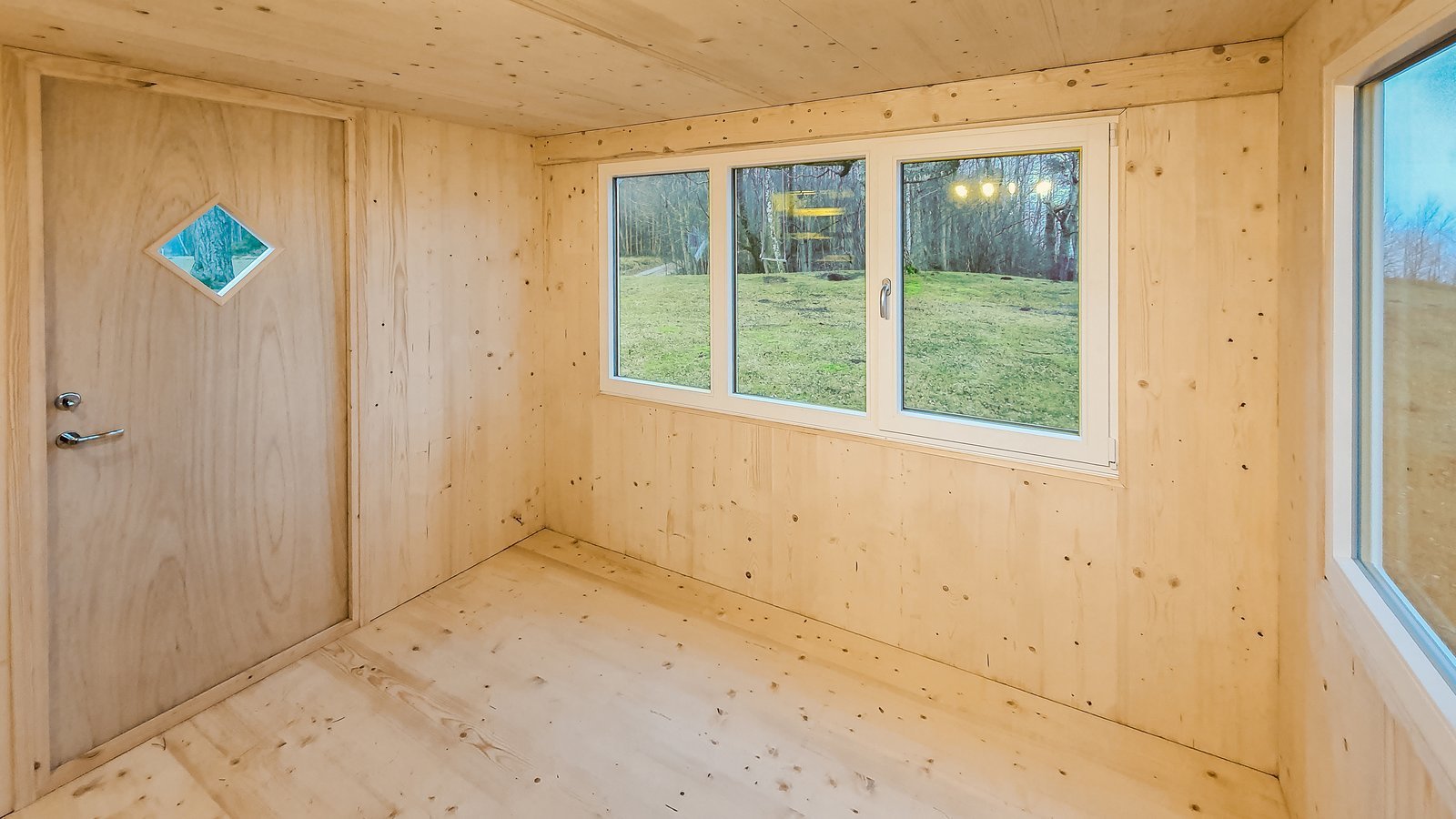 The living area can be increased by as much as 10 feet in larger models. The versatile open space can also be utilized for commercial purposes, such as a pop-up store.

Prices start at €18,700 (approximately $23,000) for the smallest model, not including taxes, import duties, or transportation costs. Standard options include full plumbing and electrical wiring, as well as basic bathroom and amenities, while premium options include a full kitchen and off-grid features, such a prewired solar battery kit. Models are available to order on Brette Haus's website, and construction typically takes eight to ten weeks once a deposit is received. Keep scrolling to see more of these innovative foldable dwellings.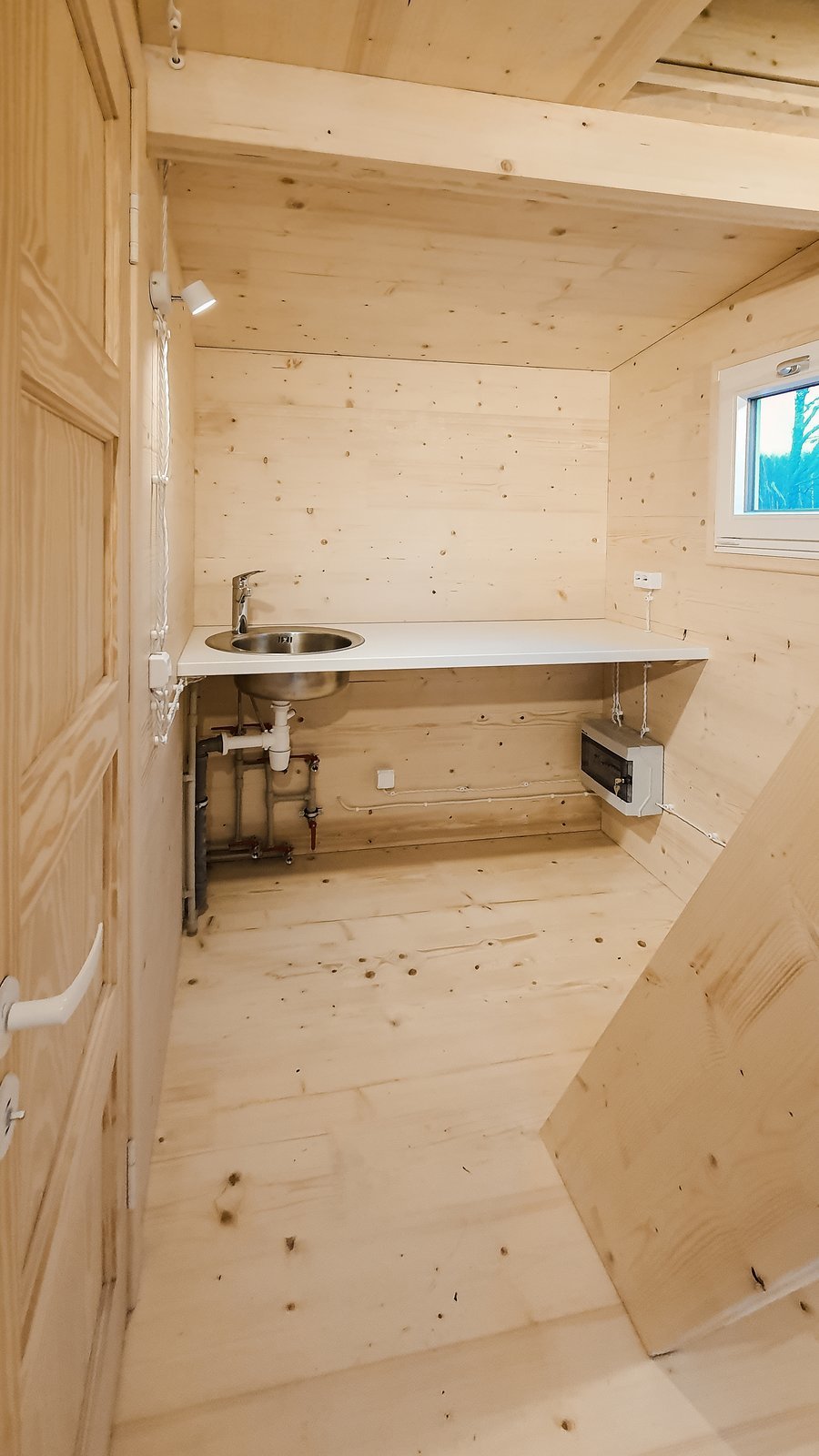 Standard kitchen features include a countertop and sink, although premium options are available for an additional cost. The adjacent bathroom is ready to go with a standard toilet, vanity, and shower.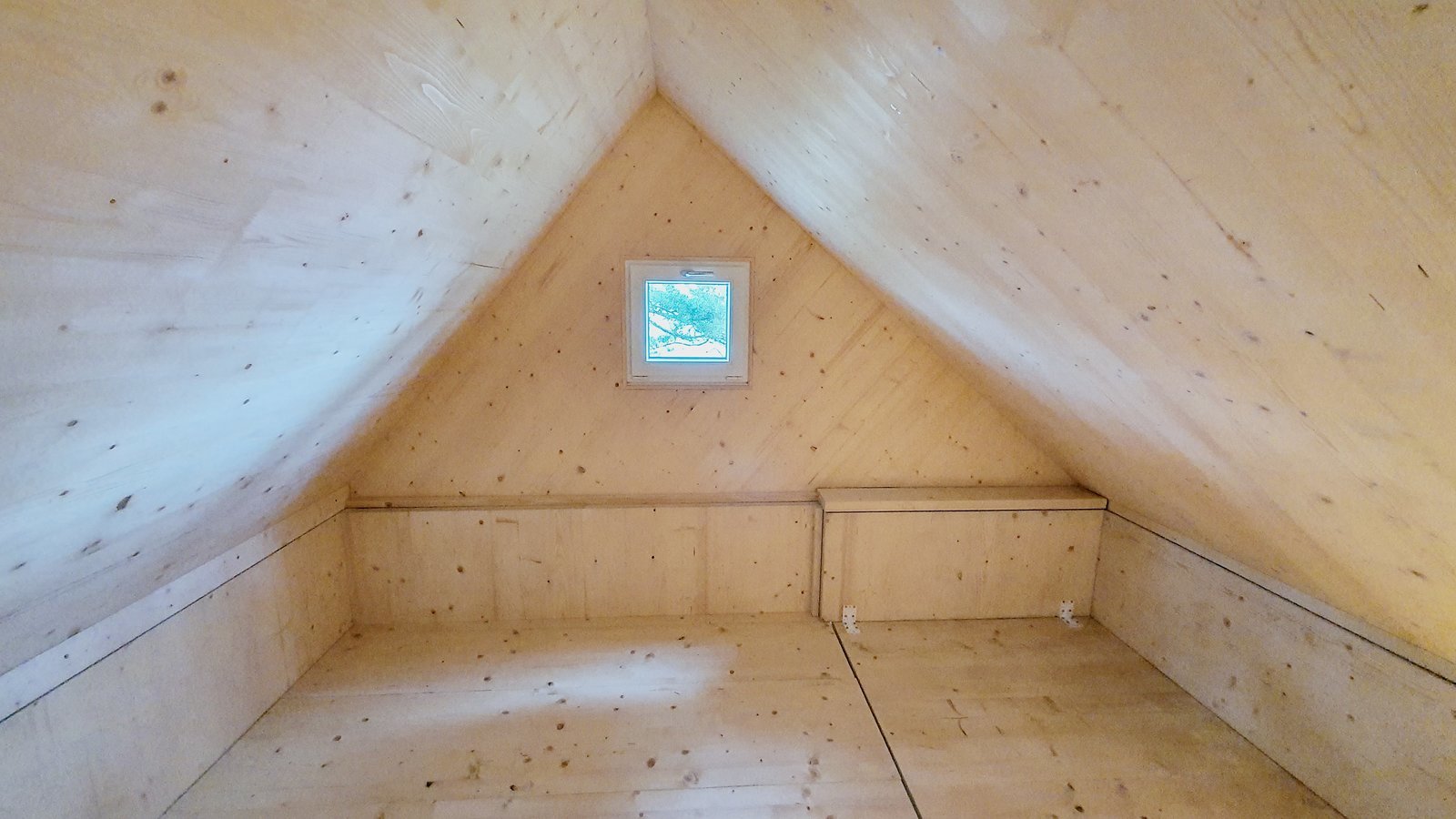 A sleeping area located underneath the roof is accessible via a ladder from the kitchen.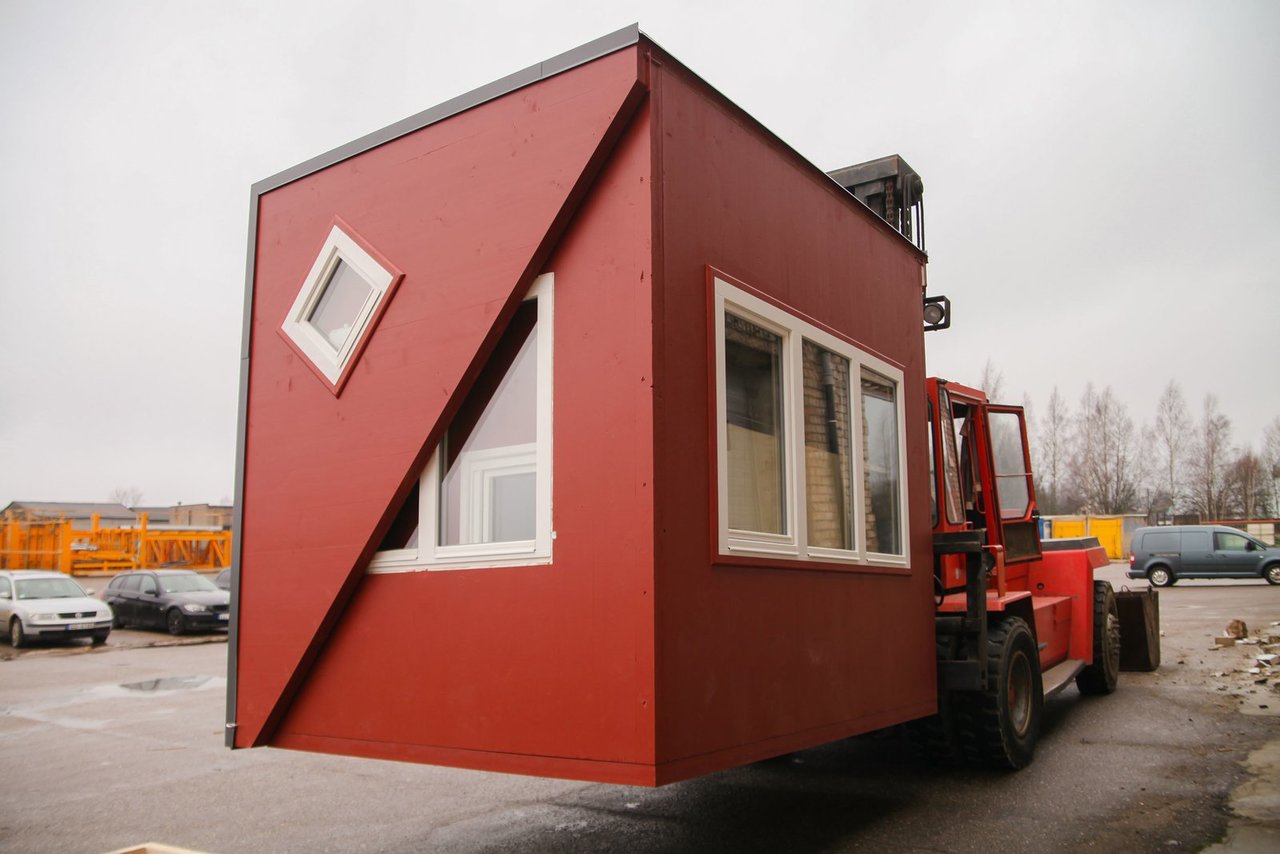 In its folded position, the unit can be shipped nearly anywhere in the world.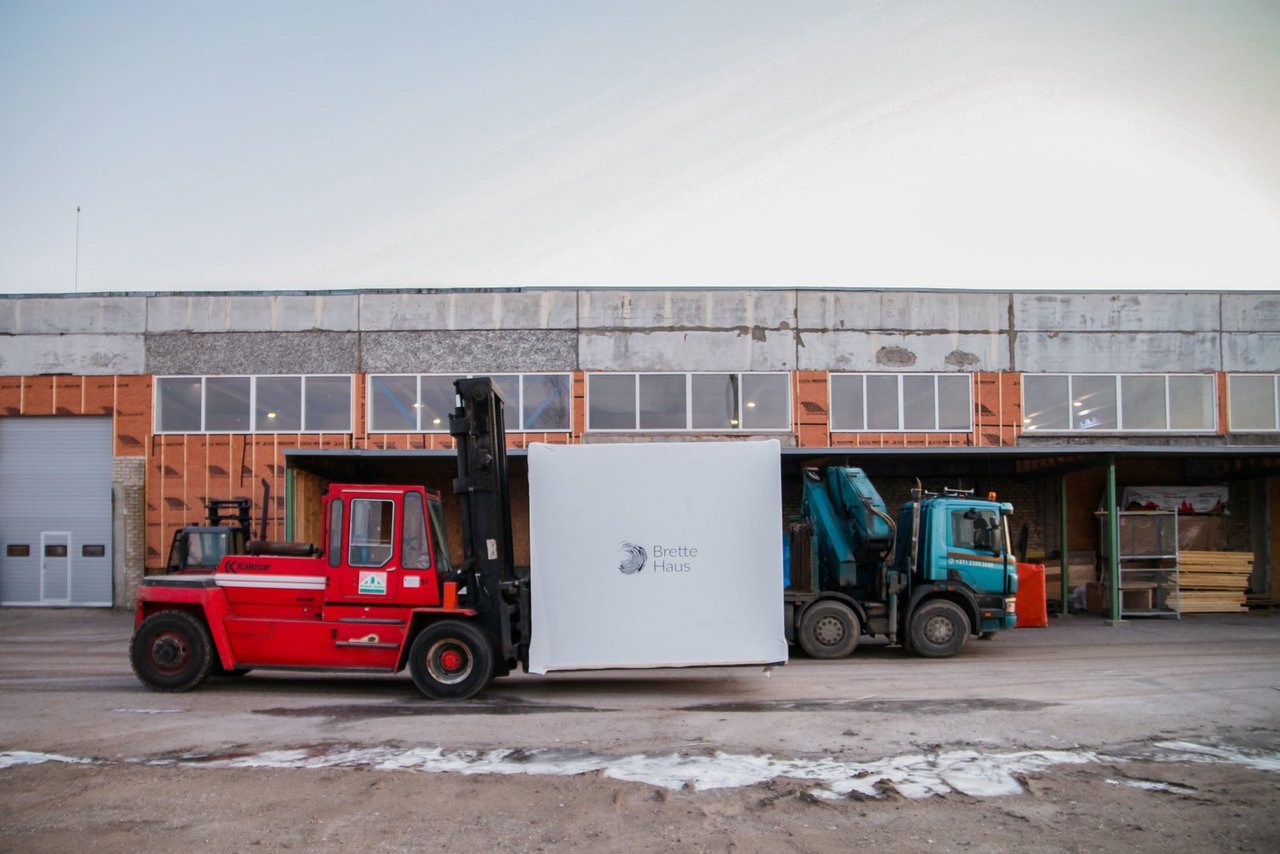 Multiple small-sized units can be shipped on the bed of a single truck.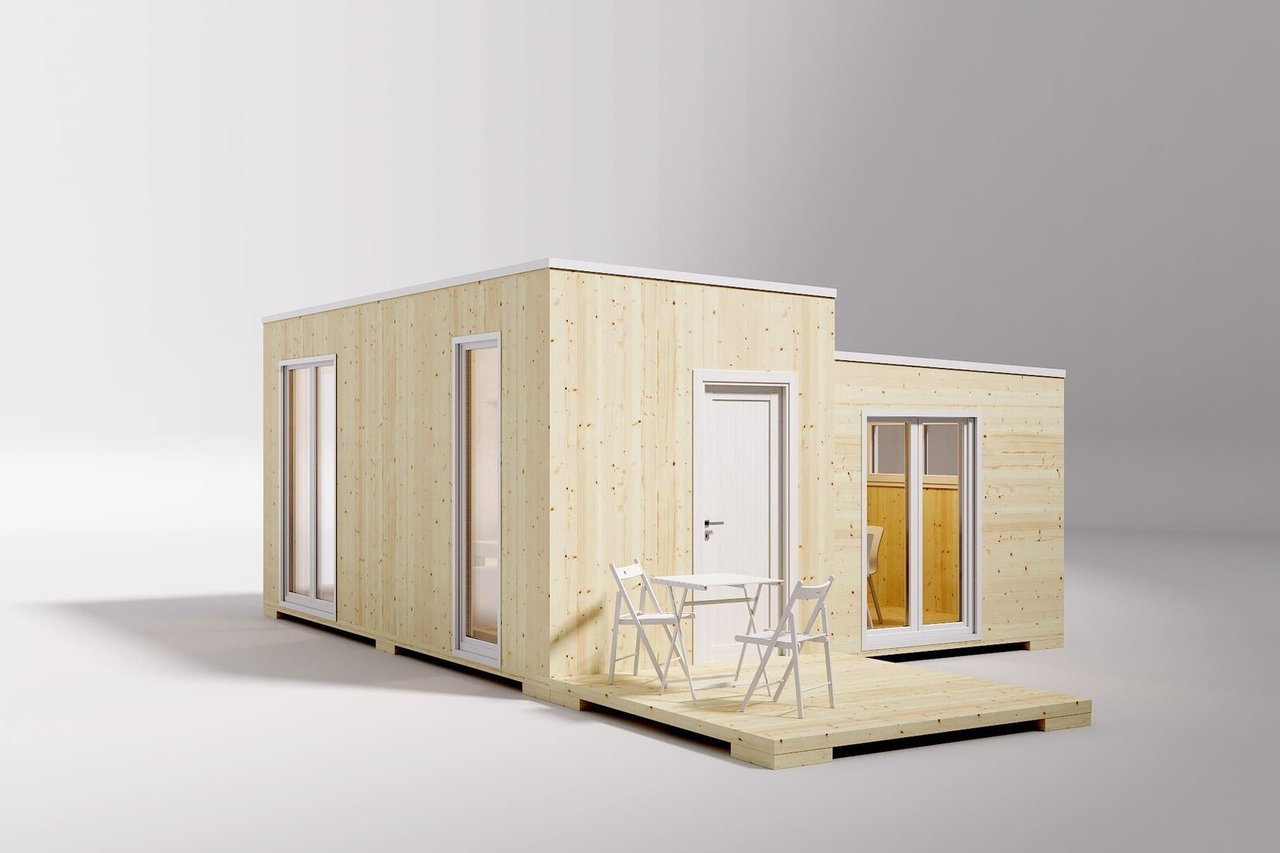 Other models in the Brette Haus product line include a single-level option, which is available in two sizes.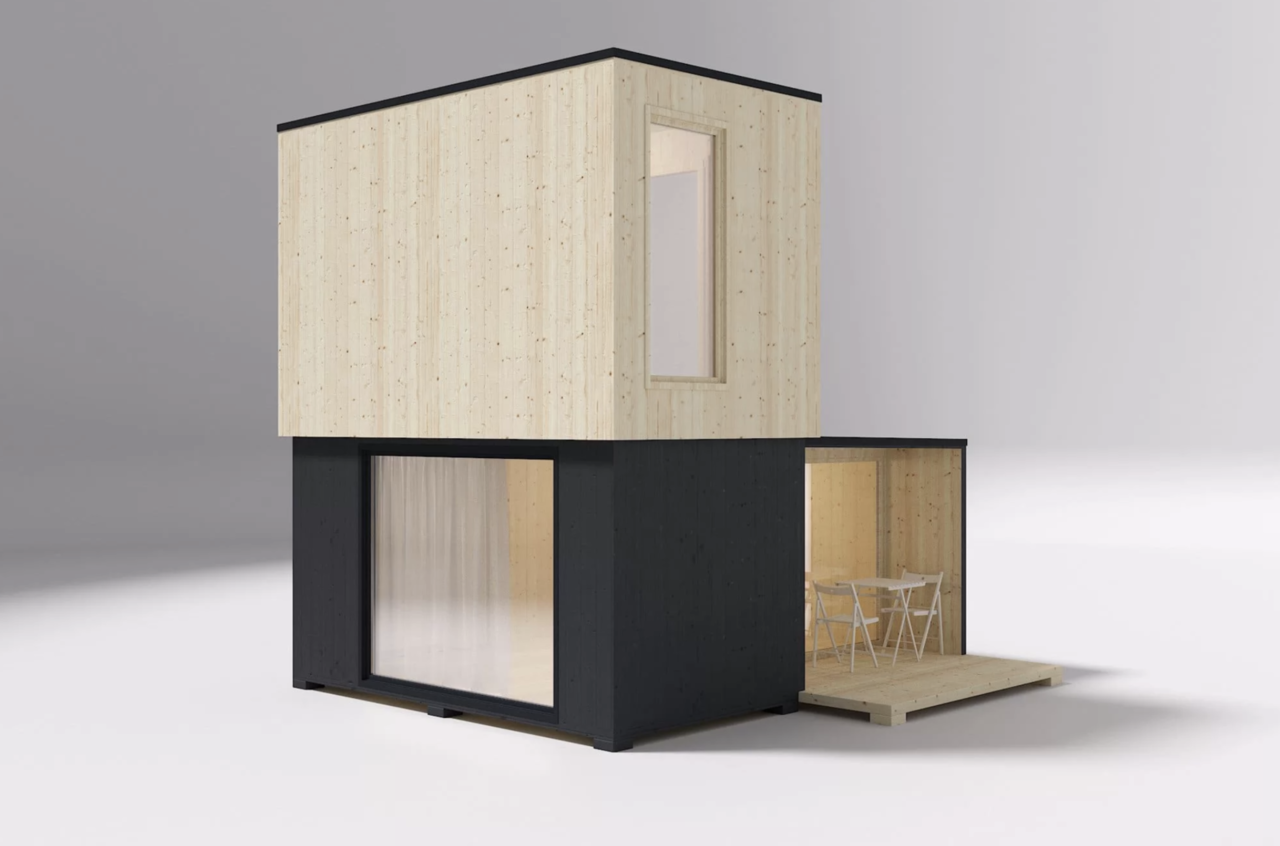 A third option is designed with an urban environment in mind, offering a slender second story and a foldable lower-level addition.