The four-bed, four-bath home of Peter and Sarah Diamond and their two adult children is uniquely situated in one of the most remote areas of the Berkshires: Mount Washington, Massachusetts. Designed by New York City–based architect Nate McBride, who previously worked with the couple on a townhome remodel, the dwelling fades into its environment and provides 360-degree views of the surrounding trees. Having previously lived in Utah for an academic posting, the Diamonds yearned for that "mountain experience" they once had, says McBride.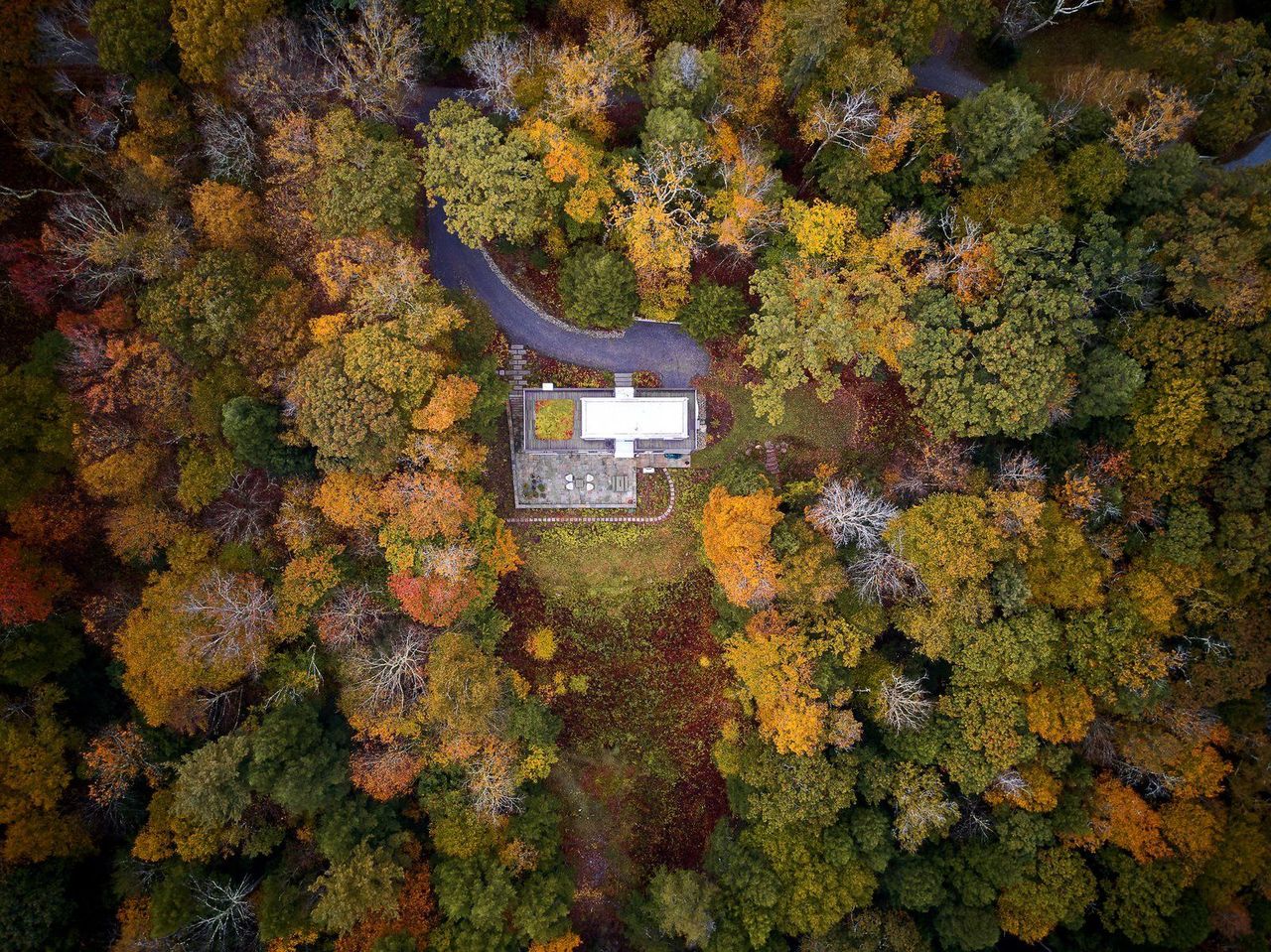 The 4,368-square-foot residence lies in the isolated town of Mount Washington, Massachusetts.

The concrete-and-red cedar home sits on 12 acres encircled by lush peaks and valleys; a third-story guest penthouse affords unbeatable views. Floor-to-ceiling sliding glass doors, a screened porch, and a wildflower garden further connect Mount Washington Residence to the outdoors-and it was all completed on a relatively moderate budget, at least for typical New York standards.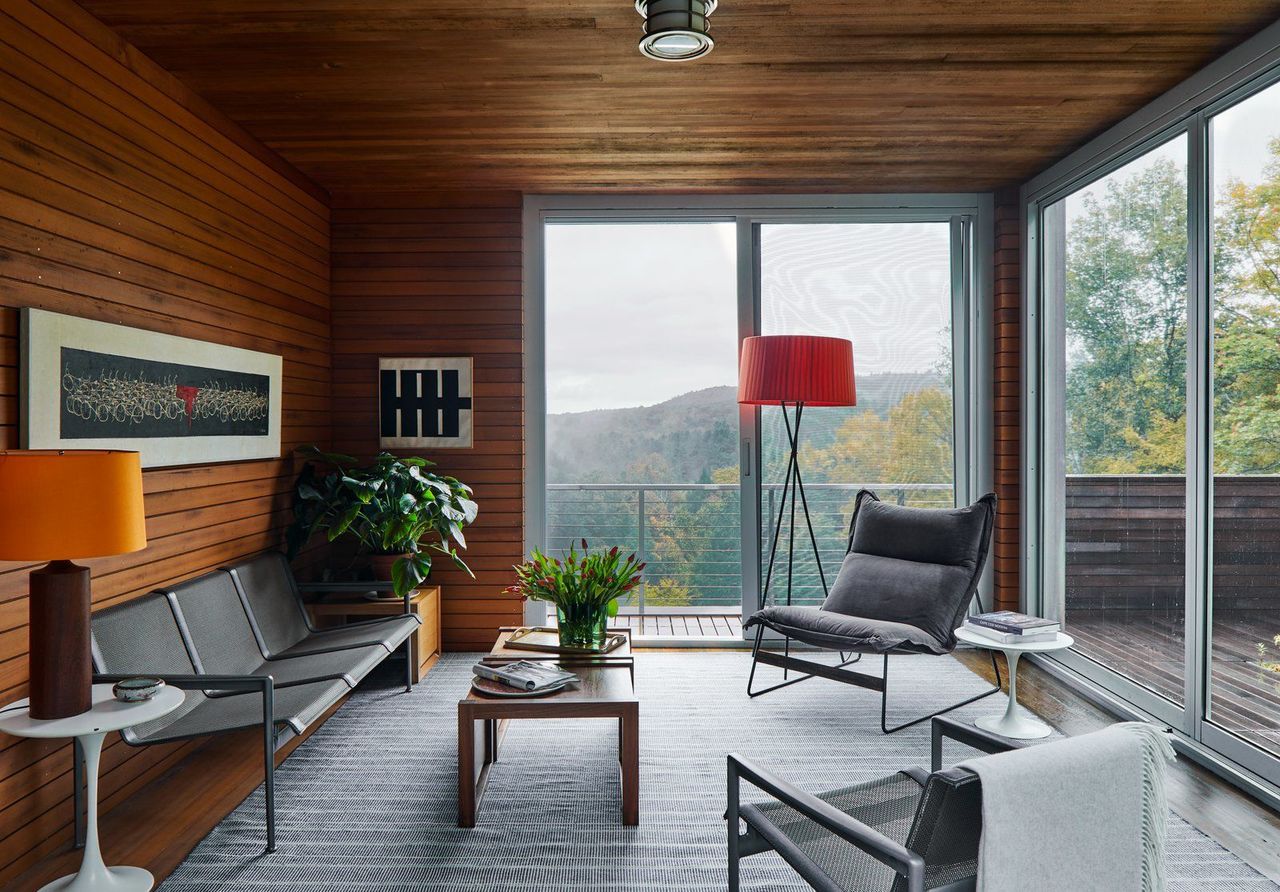 The penthouse guest suite features breathtaking views and minimal furnishings.

After originally designing a home that would exceed the couple's budget, McBride had an "aha" moment on the way to work one morning-what about prefabrication? "We had never done a prefab house before," he says. "It was made in a factory in Pennsylvania and assembled in just 24 hours." This kept costs 26 percent lower than that of traditional building, while the home, which is constructed of five boxes, still has a tailored feel.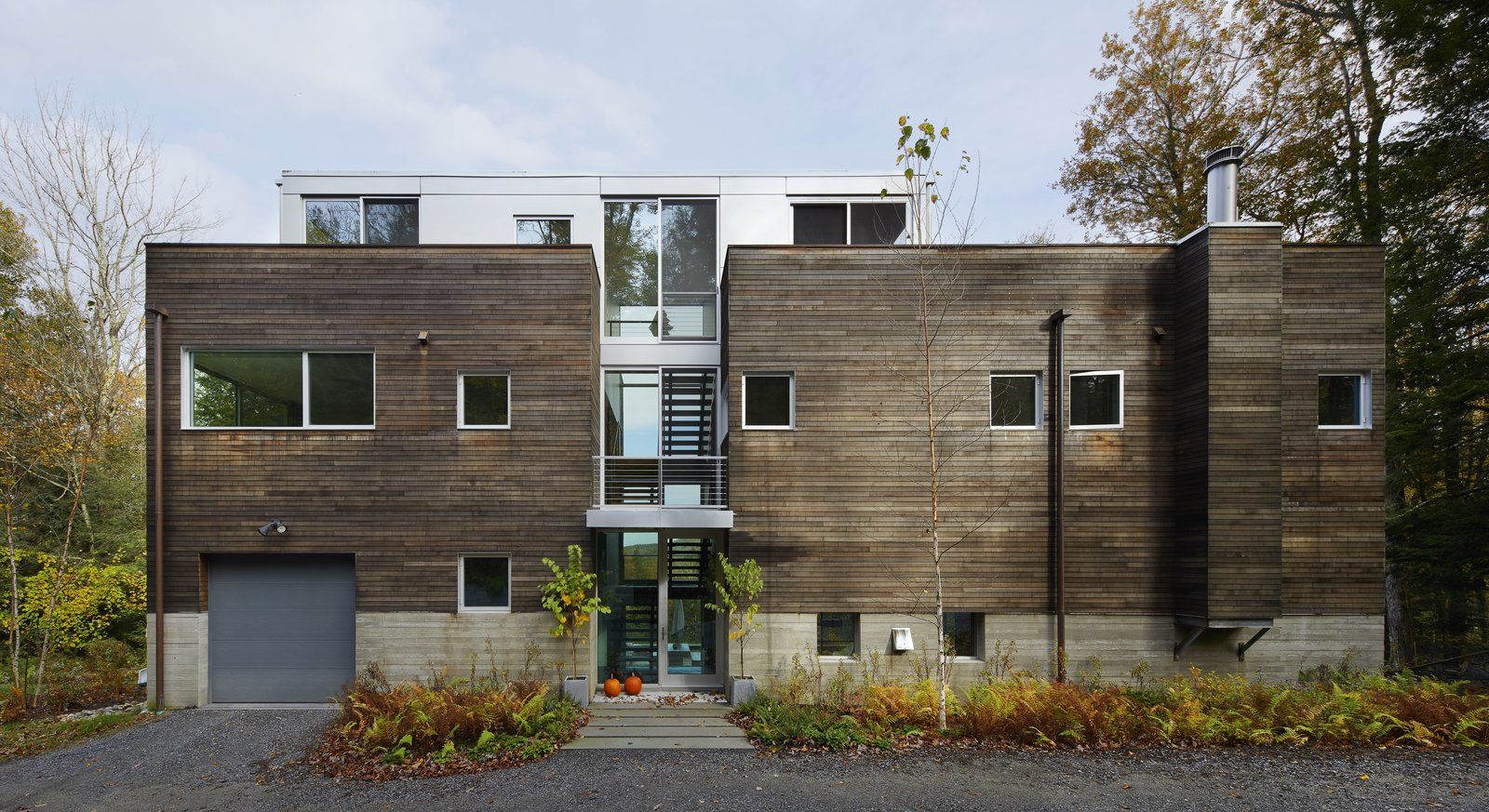 Shiplapped red cedar was the Diamonds' material of choice for their Berkshires home. The prefab home is also constructed with concrete and aluminum.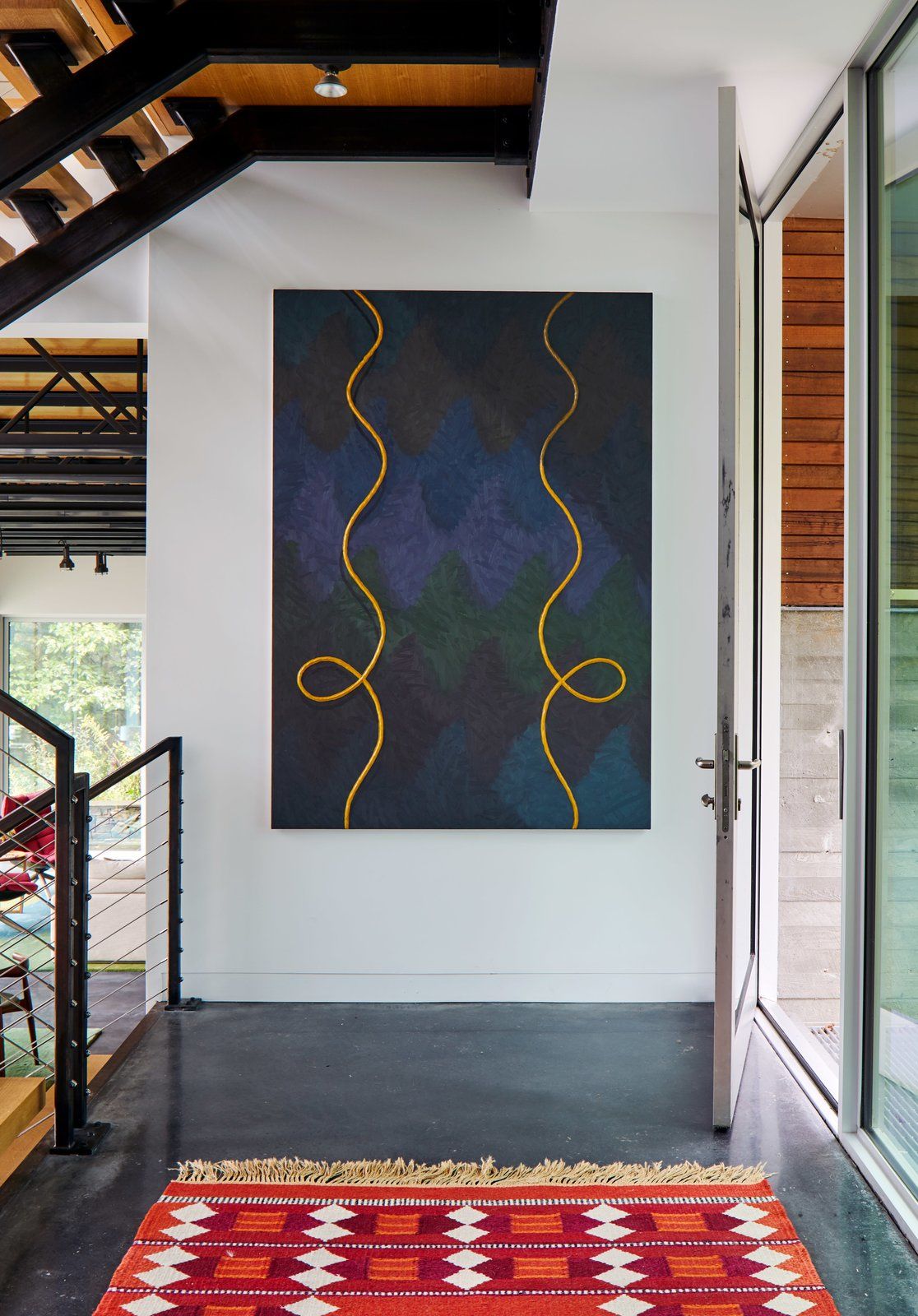 Alex Olson's Cast, which is oil and modeling clay on canvas, hangs above a vintage Swedish rug.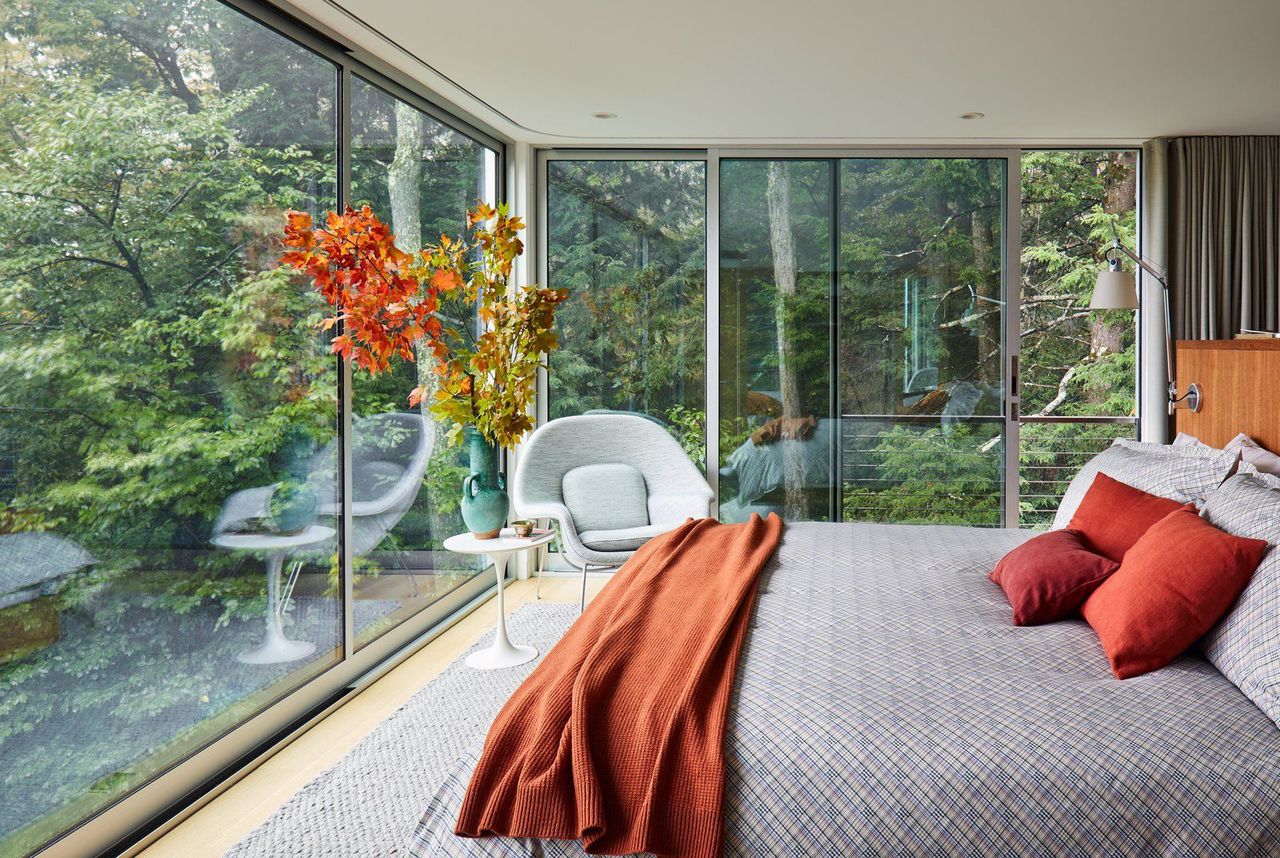 The master bedroom has 10-foot sliding glass doors which provide views 15 feet above the trees, as well as exceptional cross-ventilation.

From the front of the home, the left side is the children's wing, while the right side contains the communal living/dining/kitchen spaces with stairs running directly in the center of the home, creating an "interstitial space that slices into the buildings so you can see the mountains all the way through," says McBride.

Inside, the home is finished with both warm- and cool-toned furnishings chosen by McBride's wife, interior designer Kari McCabe. An oversized blue-and-green rug adds a cozy element to the living room alongside oversized white couches. This opens to a wooden dining table and a teak kitchen, which melts into the great room.




The color palette, inspired by the fall season, was chosen to blur the lines between indoors and outdoors.

"The idea was to deemphasize the kitchen and make it part of something larger," says McBride. "It creates this singular element with bookshelves and storage that runs the entire length of the room."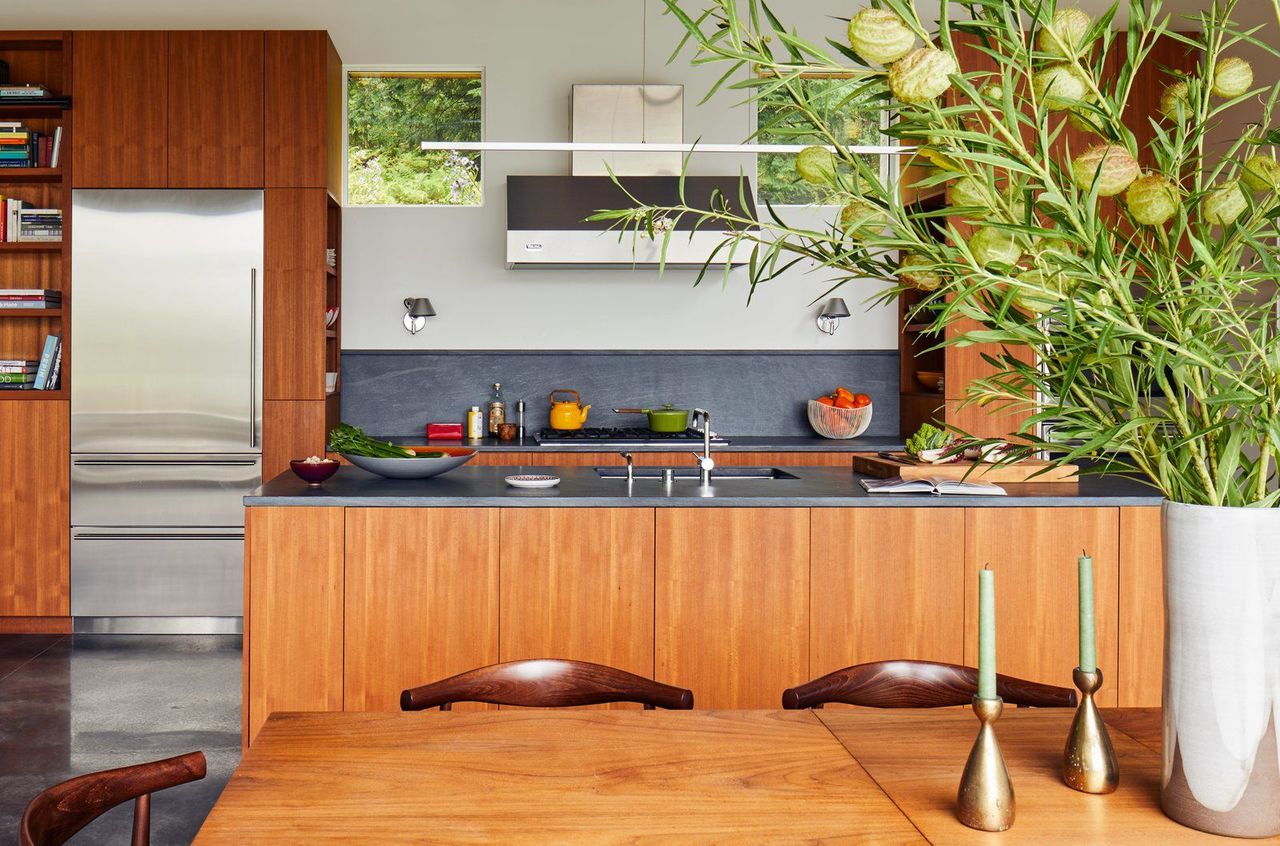 The kitchen is one of McBride's favorite architectural moments in the open-concept great room.