The Property

The owners of this Clapham penthouse apartment wanted a haven away from the hustle and bustle of London.

The newly decorated modern home doesn't disappoint – despite being a penthouse apartment in London, the interiors whisk you away to far away beaches.

The owners hired Ben Stokes, founder of Kagu Interiors, to create an Ibiza-inspired interior – they wanted a space that reminded them of the relaxing times spent in the Balearic islands.

The apartment's interiors have been transformed into a bright minimalistic space, featuring natural textures and modern stone.

Open-plan kitchen and dining area

White walls create a blank canvas for furniture and accessories.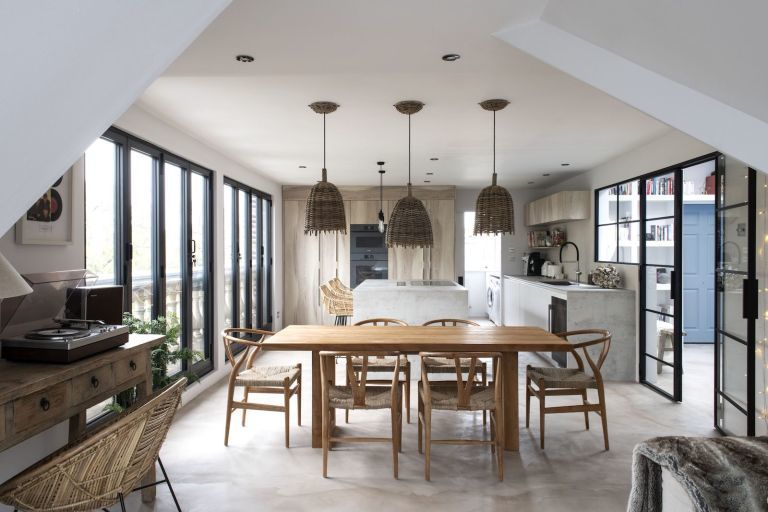 Raw elements like concrete in the kitchen and Crittall doors and windows prevent the space from being too 'beachy'.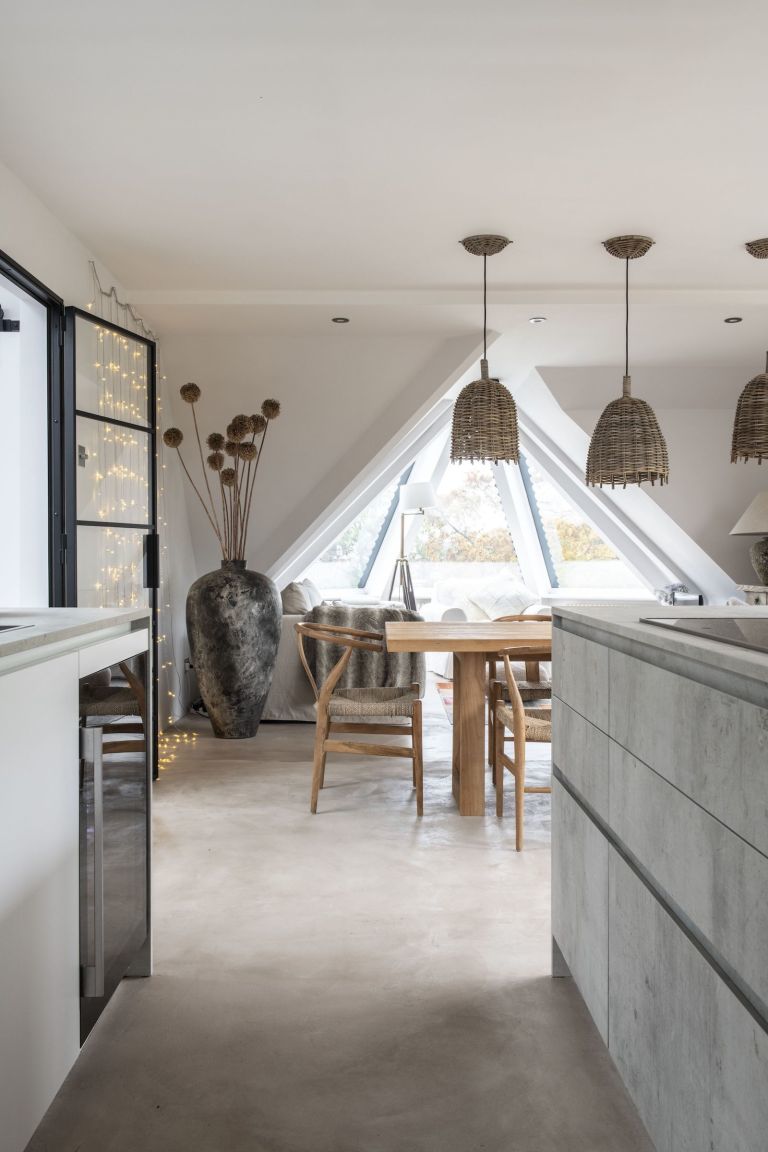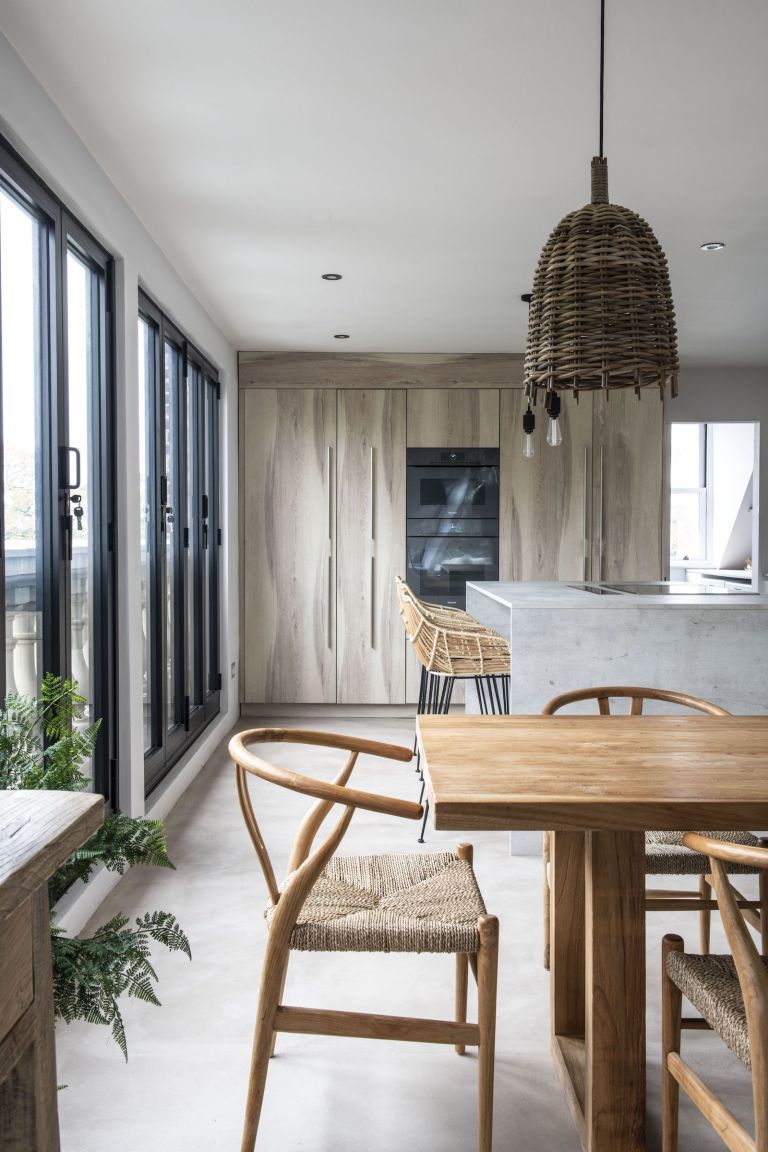 This mix of industrial and rustic creates a balanced interior that still allows the beautiful Balearic inspired furniture and lighting pieces to shine through.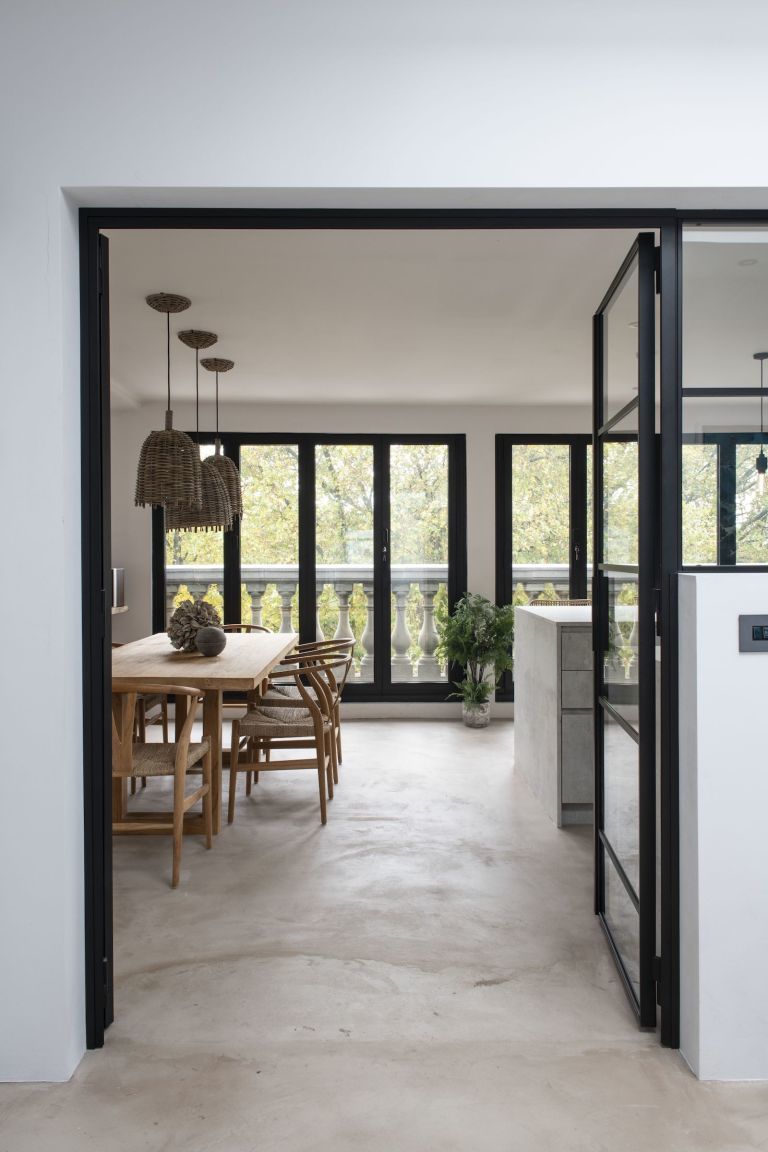 Floor to ceiling windows in the kitchen and dining area frame park views, and open onto a balcony.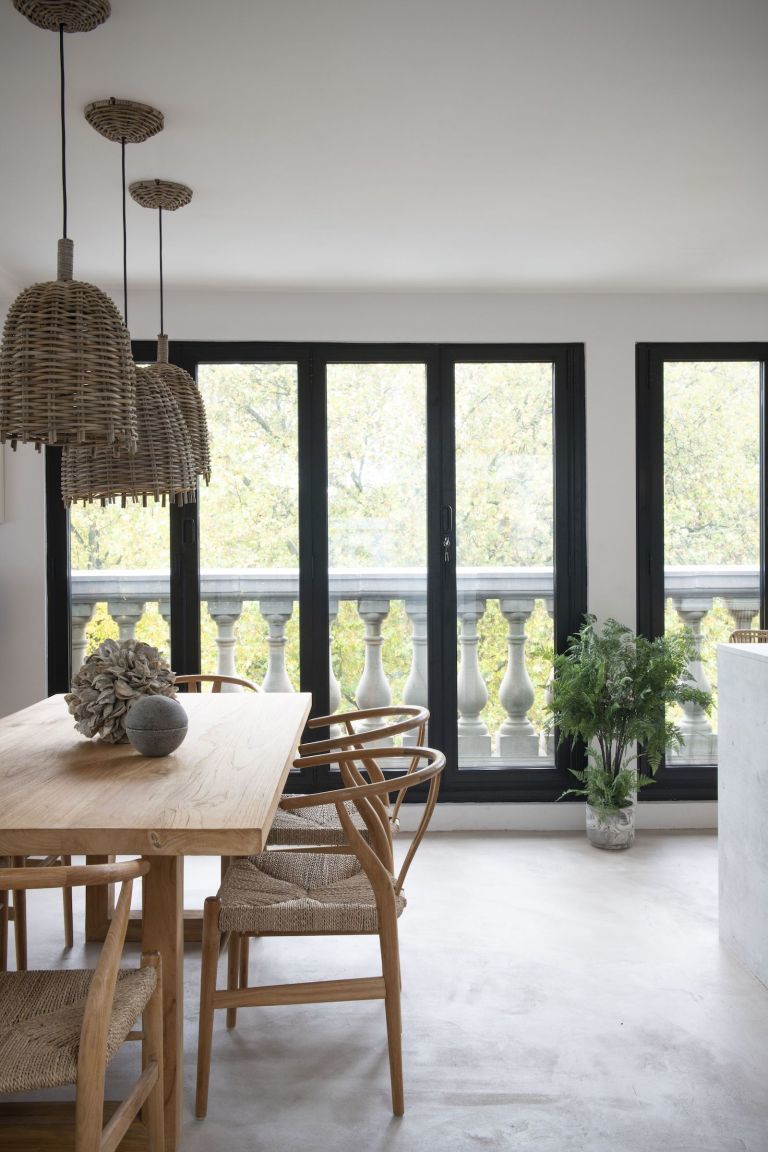 open-plan living area

Behind the dining area is the living room, which lets in light through angled windows.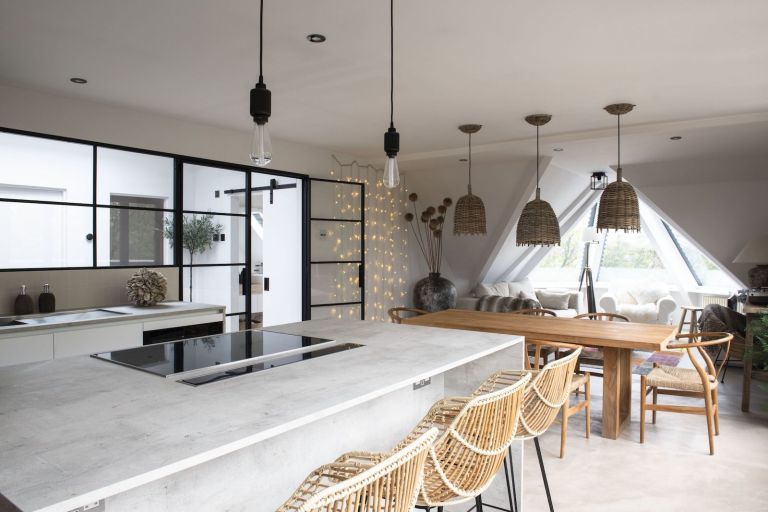 There's also a desk area for home working.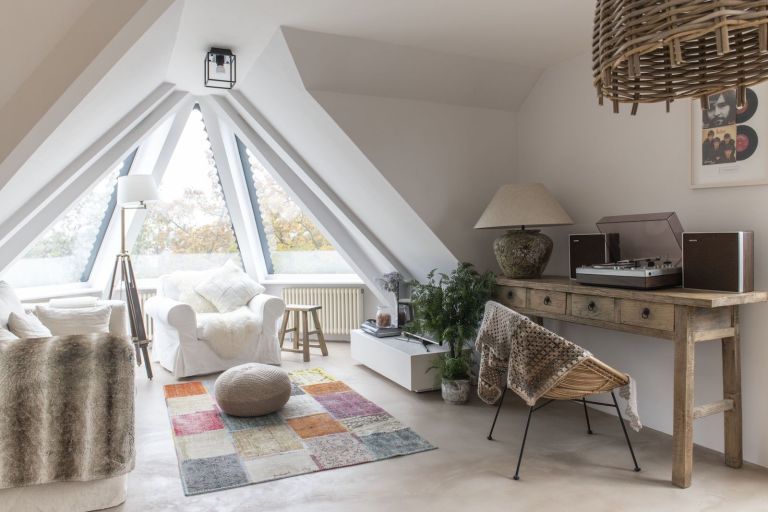 Wood and rattan furnishings, woven pendant lights and distressed table lamps all work together to create a harmonious look.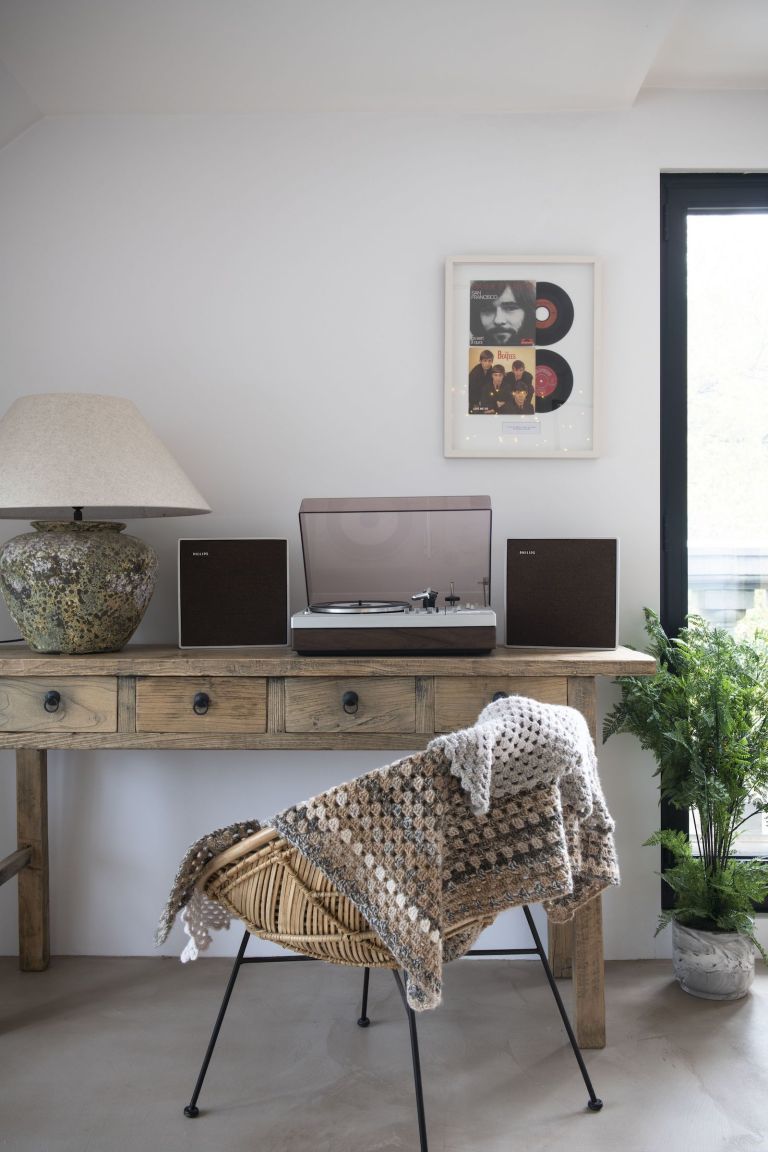 Bathrooms

The penthouse has two bathrooms; a master bathroom with a modern bath, and an ensuite shower room.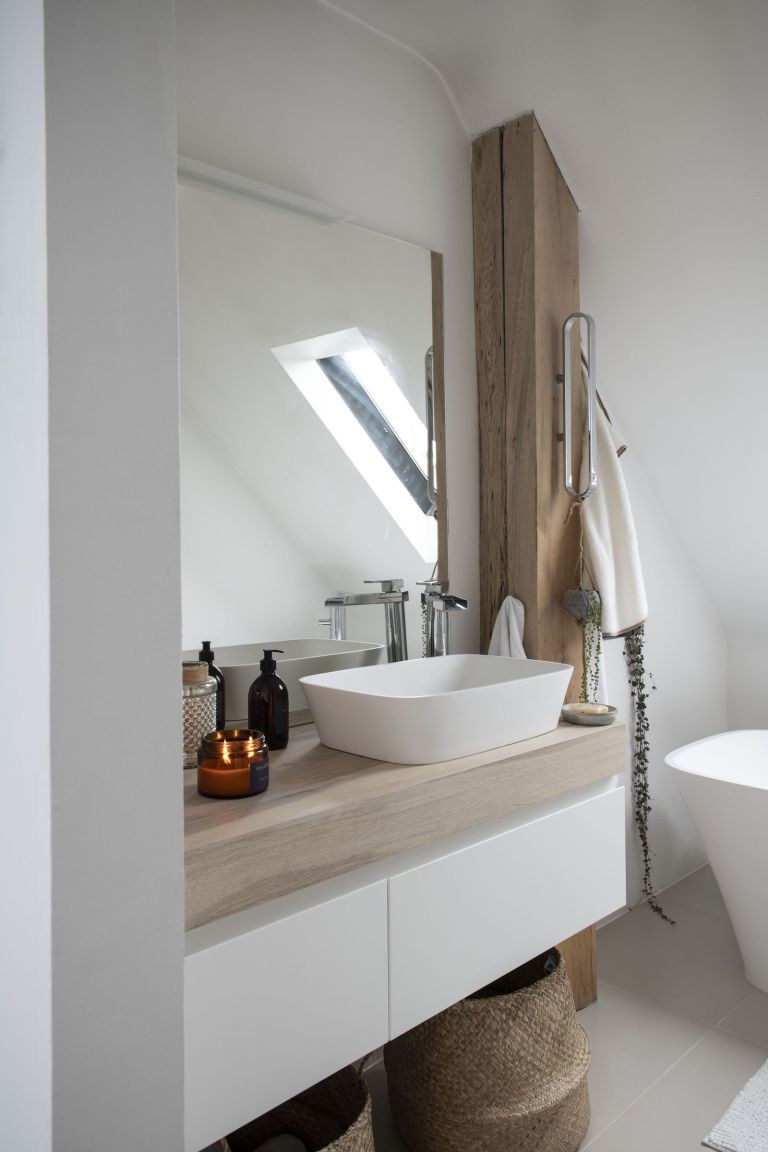 Wood bathroom mirrors, wood shelving and rustic bathroom storage baskets complete the scheme.