The Property

The homeowners brought on Emily Summers of Emily Summers Design Associates (ESDA) to create a home with exciting spaces that don't sacrifice comfort for style. It's become a home that everyone could use and enjoy, with flexible spaces that allowed for entertaining in both formal and intimate settings.


The hallway

In the entrance hall, a Meridiani marble and a metal table topped with succulent arrangements by Grange Hall sit beneath an anamorphic mirror that resembles a mylar balloon.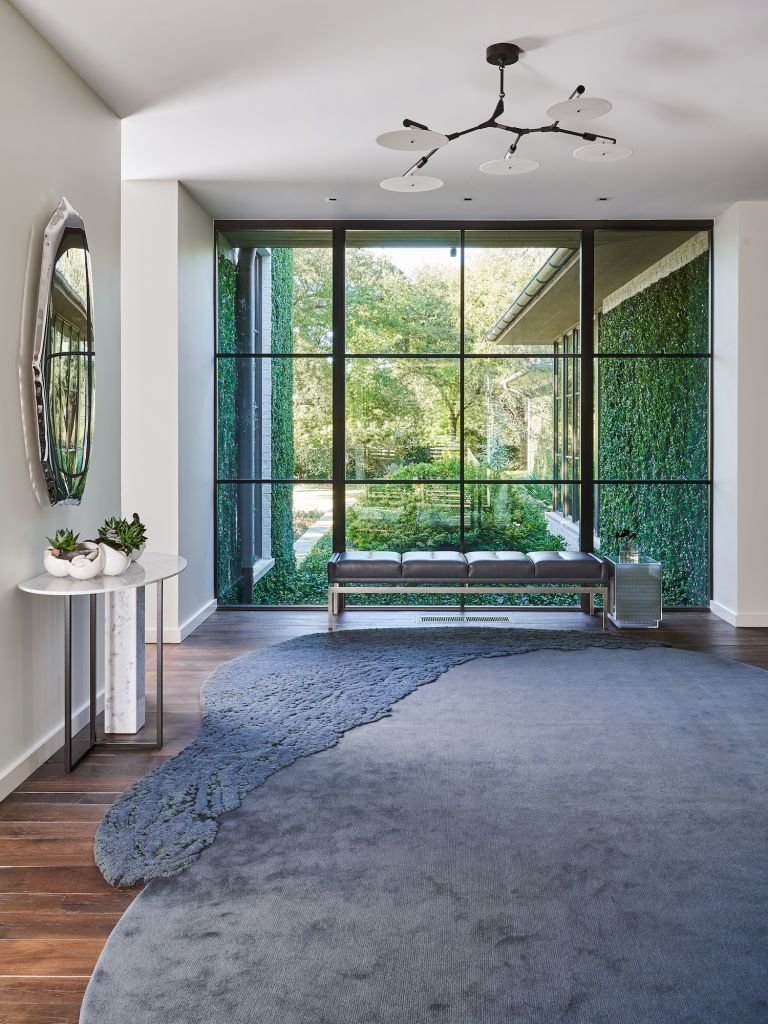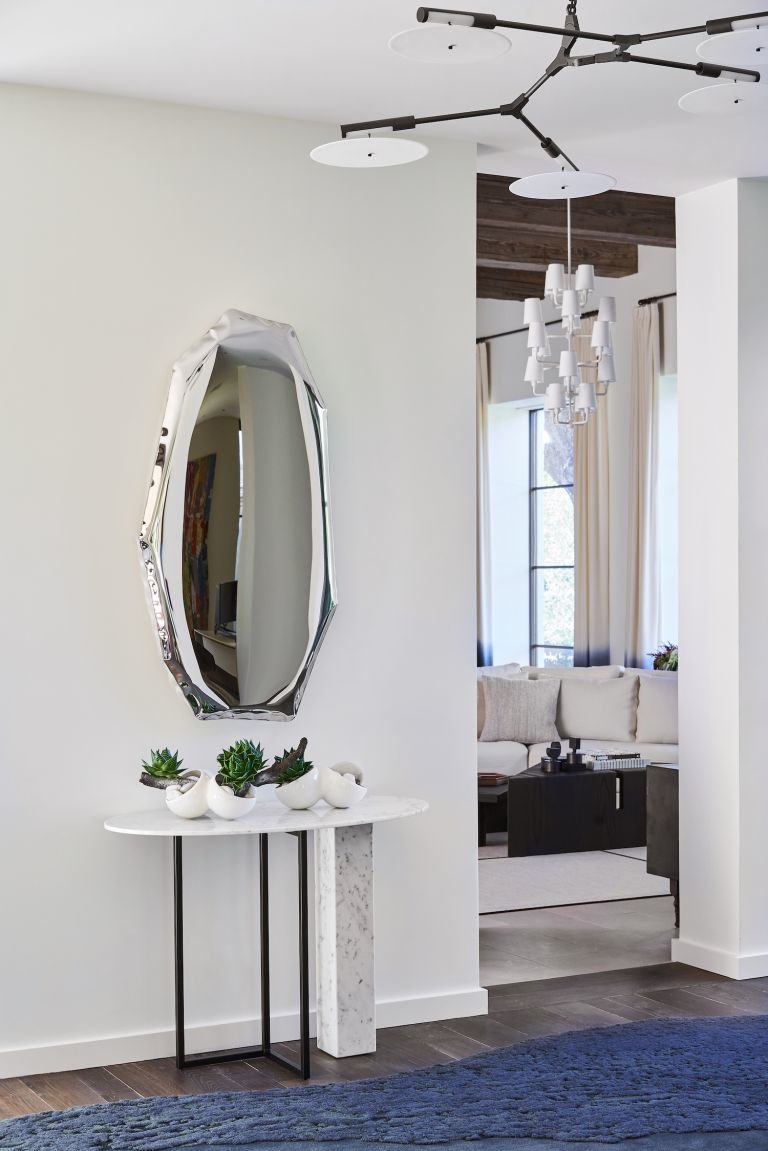 Living room

The vast living room acts as both the formal living space and the TV/entertainment space.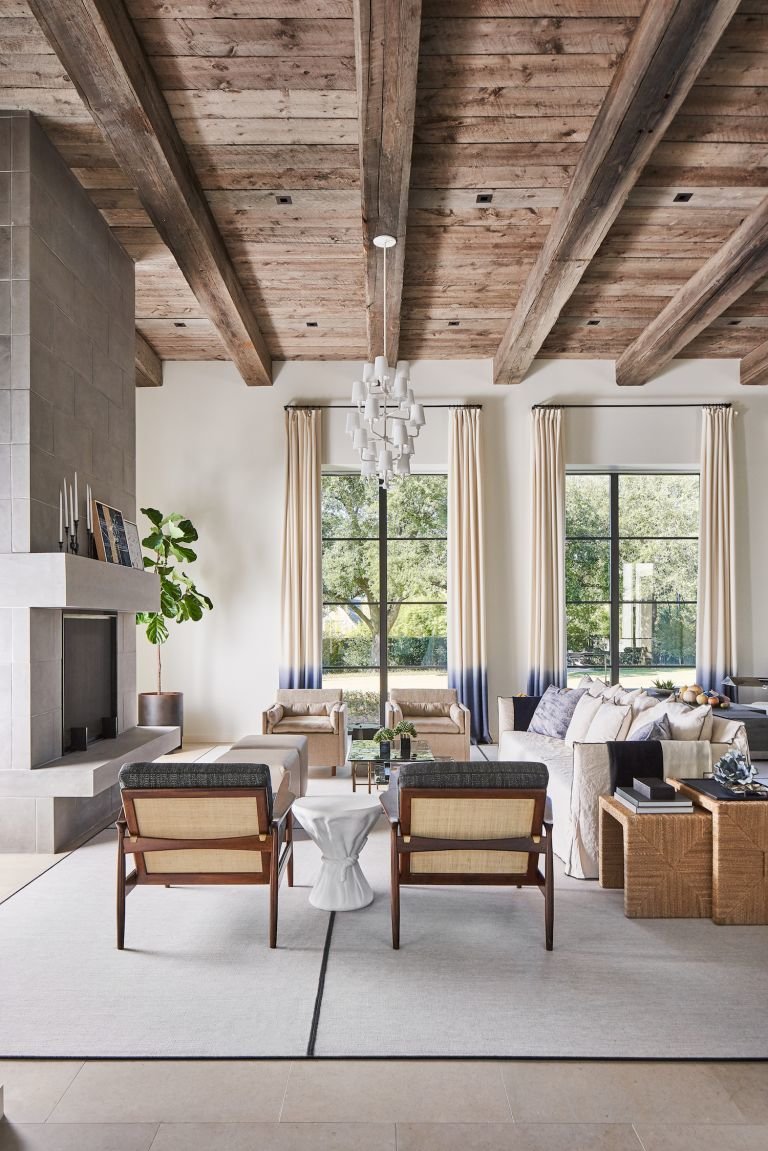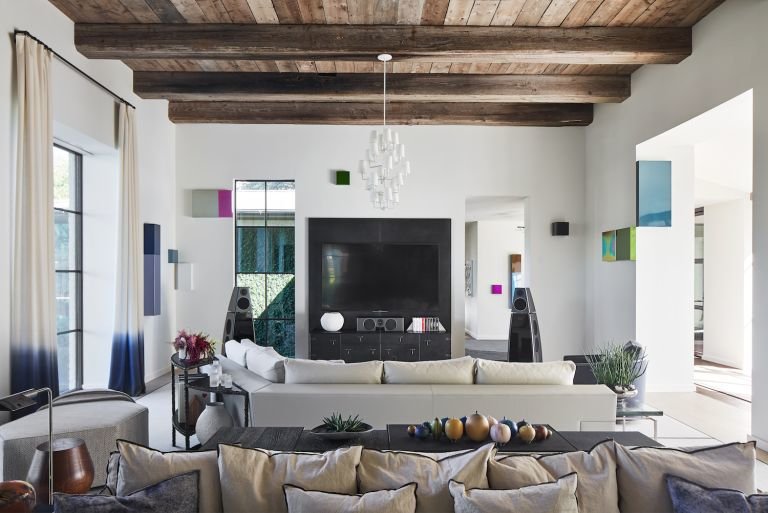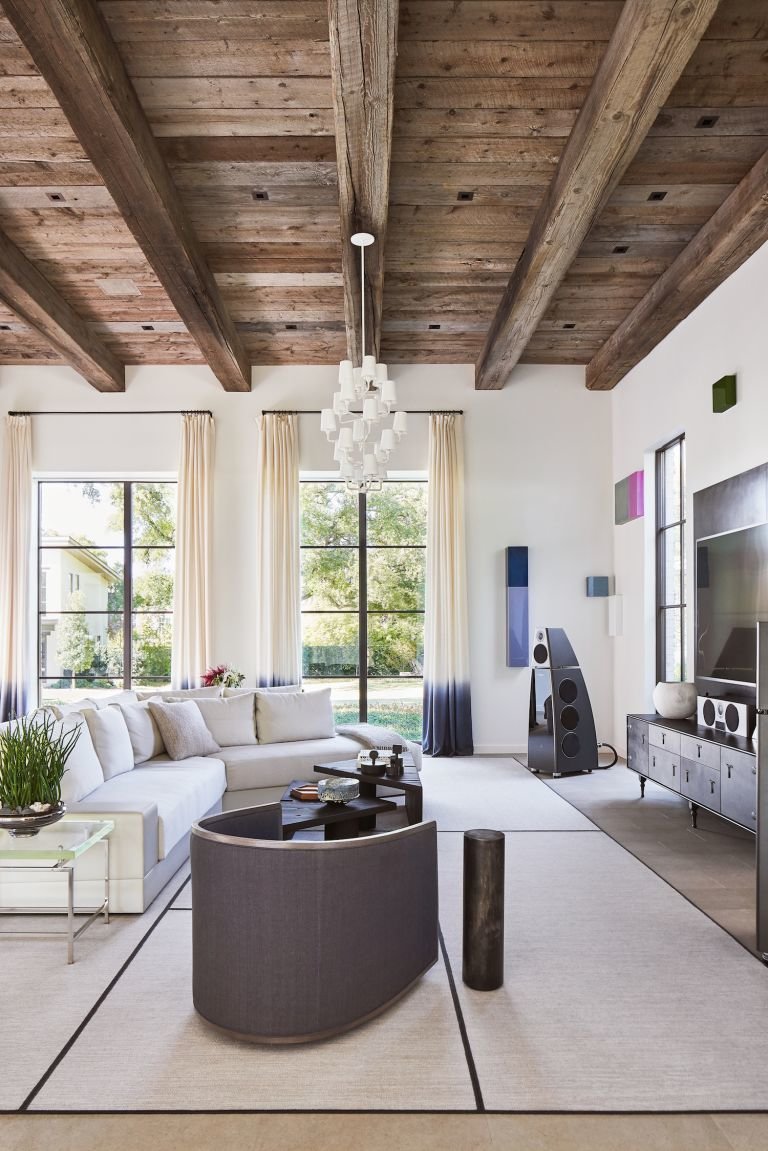 There's a fireplace at one end, and a TV at the other.


Kitchen

The black kitchen features a breakfast bar, a casual dining space and a lounge area. Stairs lead from the open-plan kitchen space up to where the bedrooms are.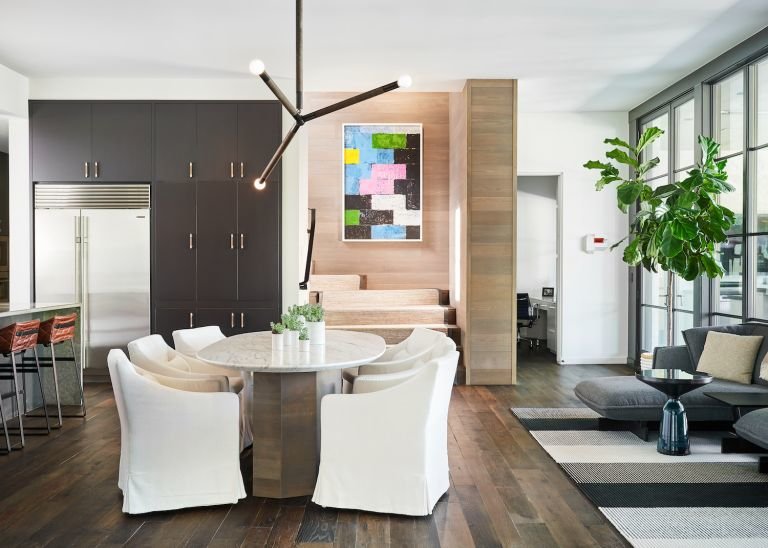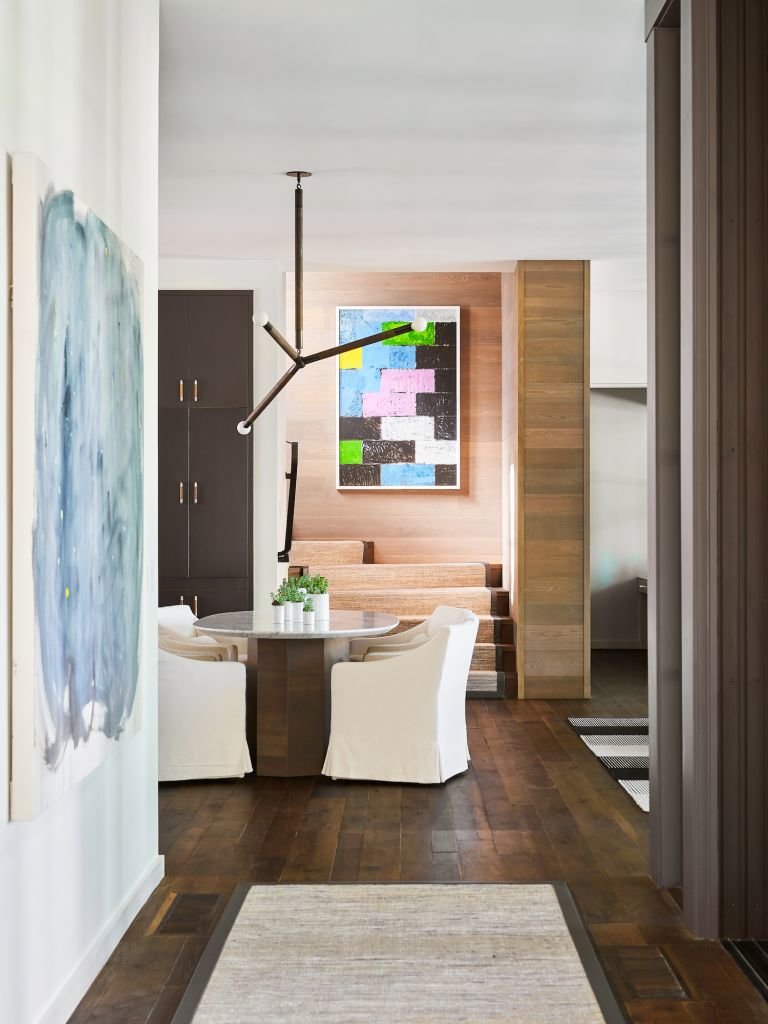 Dining room

The dining room is understated yet elegant with chairs comfortable enough for dinner parties that last well into the night.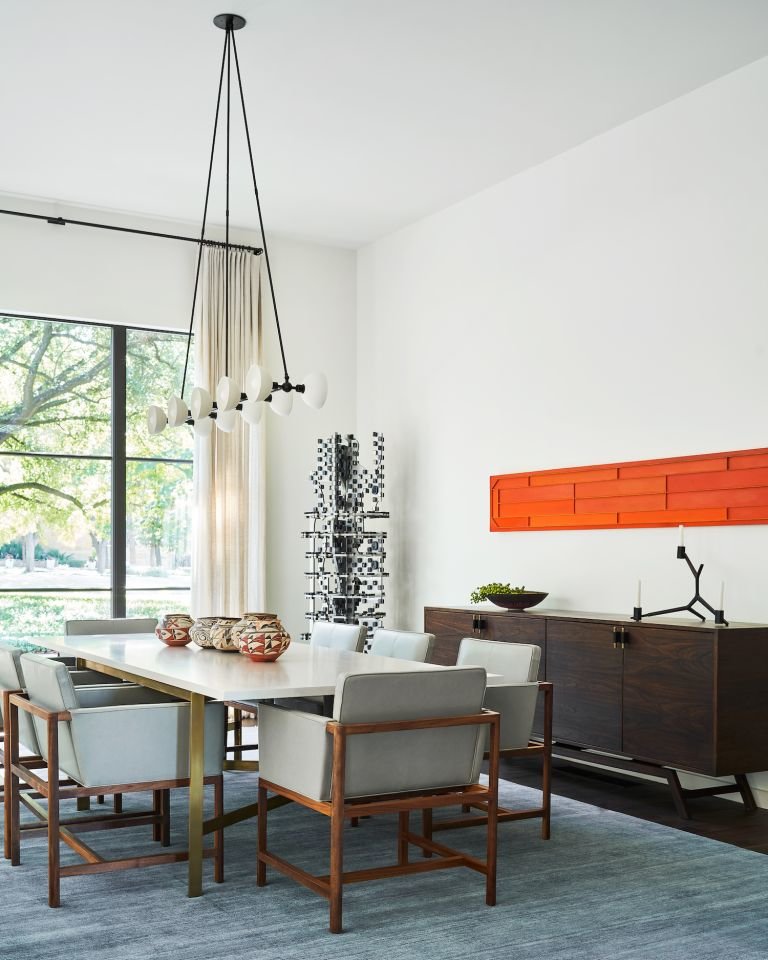 Games room

Upstairs, the game room is ready for a night of fun playing "Space Invaders" on the custom arcade station or a movie on the drop-down screen.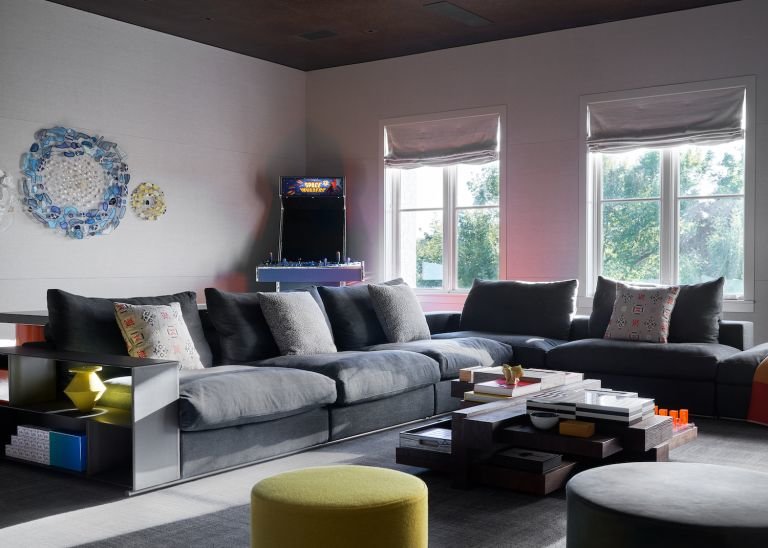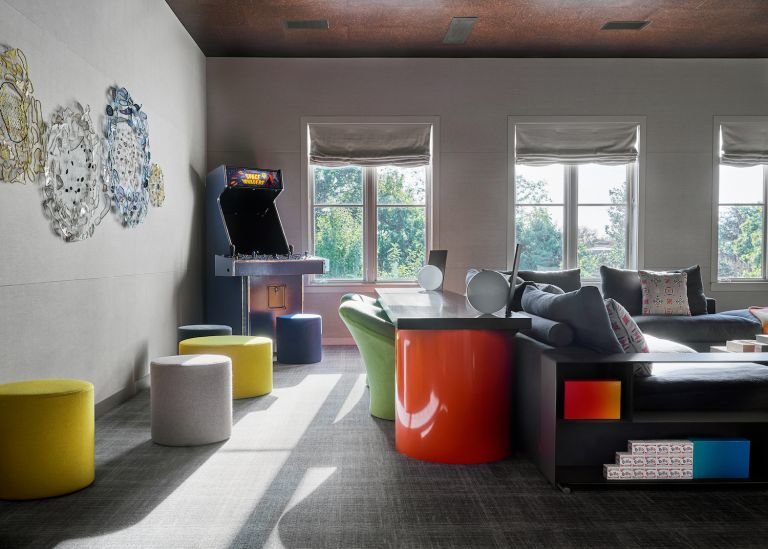 Cloakroom

The cloakroom / powder room ties in with the theme.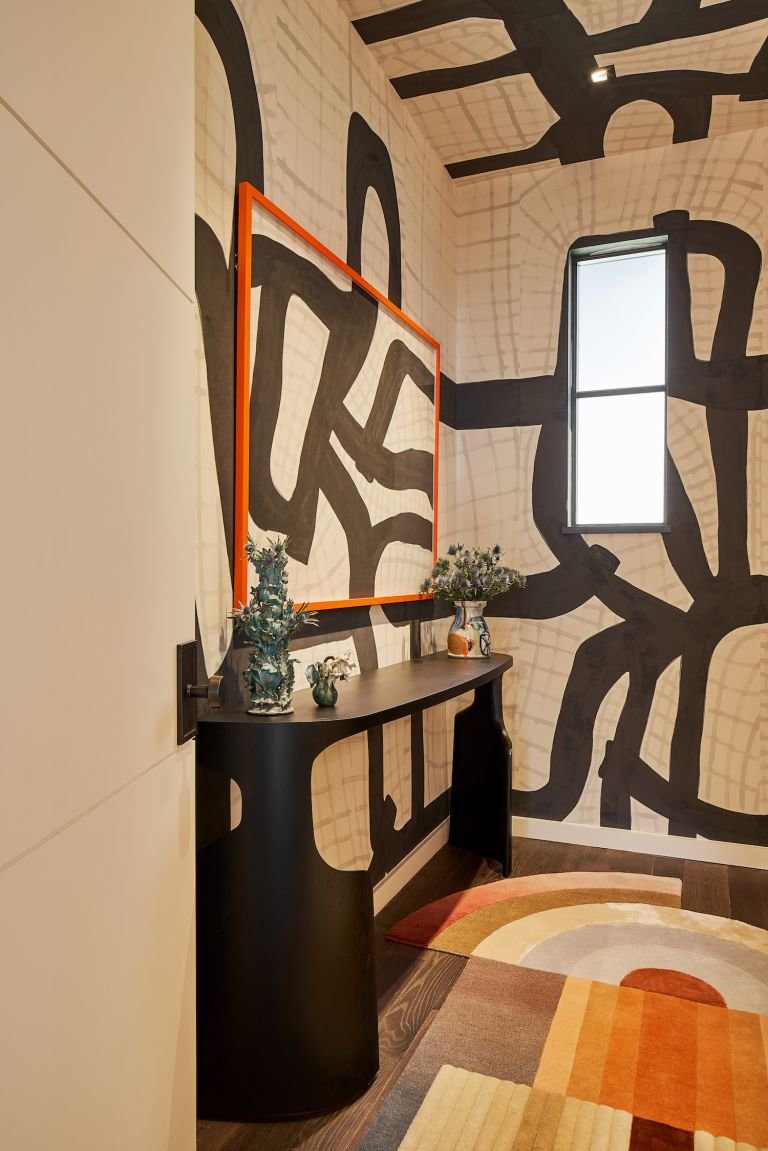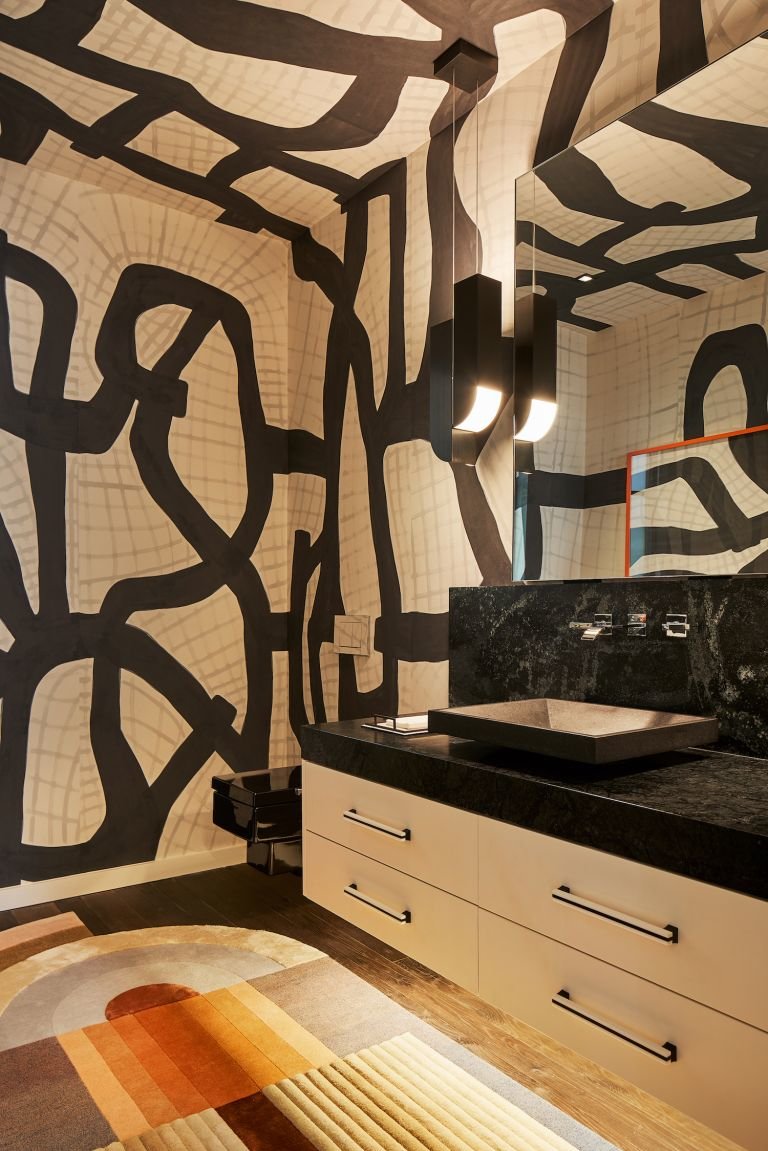 Master bedroom

The master bedroom features a calming, all-over blue scheme, with blue patterned wallpaper, blue carpeting, table lamps and accent cushions. The curved, upholstered headboard and statement pendant add glam factor.